It is no news that the United States boasts one of the largest car markets worldwide. An incredible number of Americans are enthusiastic about sports cars. Japanese sports cars are one of the top-rated among these enthusiasts, delivering a perfect mix of speed, power, functionality, and luxury.
However, there is one daunting aspect to these JDM vehicles – import restrictions. The United States has a 25-year import law around Japanese cars. Therefore, only vehicles that are 25 years or older are eligible for import into the USA.
Since every new year brings new possibilities and adventures, JDM fans should get ready for new impressive offerings. With each passing year, you edge closer to driving that JDM sports car of your dreams. We're sure you can't wait to see some of the sports cars in store for you in 2022.
However, you must note that you will only get the car in the US when it is precisely 25 years old. That is, a Pajero manufactured in October 1997 will only be available in October 2022. Since you've waited this long, waiting a few more months should not be a problem.
Here's a brief review of the top 10 JDM sports cars that will be available in the USA in 2022. Let's get right to it!
1997 Acura/Honda NSX Type S (NA2)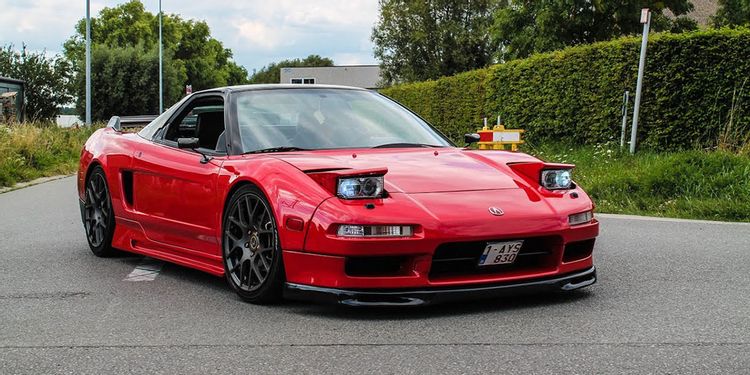 Honda introduced several improvements to the NSX variant in 1997, including an increase in engine displacement. However, the most exciting addition was the Honda NSX Type S. If you're a fan of previous NSX models, then you will love this one. Honda equipped the Type S with features that helps to improve performance. These features include Titanium Shift Knob, lightweight rear spoiler, lightweight aluminum wheels, etc.
The weight reduction efforts ensured that the NSX Type S came with a curb weight of 2,910 lb. The incredible part is that drivers were allowed to add options such as electric power steering, navigation, and HID xenon headlights. What's more, Honda revised this sports car's suspension extensively. Unlike the NSX-R, the Type S has stiffer front dampers with a thicker rear sway bar.
209 Honda NSX Type S units were produced between 1997 and 2001. It also comes at a high starting price, so you should start saving up to get yours come February 2022.
Read our Honda NSX Buying Guide
1997 Subaru Impreza WRX STi Type R (GC8D)
Subaru redesigned the Impreza in 1997 with several impressive features. Its aggressive styling is something you can't overlook. A glance at the redesigned front bumper, and you will notice a whole new level of aggression. This front bumper houses the all-new cooling vents and a grille. The WRX STI Type R had minimal sound insulation, a hardened gearbox, and a close-gear ratio.
The exterior is not all that can get you excited. Subaru completely redesigned the rear cargo area of the Impreza. There is a 12-volt power outlet with a heavy-duty storage tray on this model. The driving impression of the standard Impreza is one to look forward to. It is fascinating to drive in this car, regardless of the terrain. The Impreza's handling, ride quality, braking, and maneuverability are superb.
Initially, Subaru produced this car based on orders only. However, about 10,000 WRX Type R models entered the Japanese Domestic Market. This classy sports car will be available in the USA in 2022, and it just might be the one you've been expecting.
Read our Suburu Impreza WRX Buying Guide
View Suburu Impreza WRX's For Sale
1997 Nissan Stagea Autech 260RS (WC34)
If you're familiar with the Nissan Skyline, you might mistake the Stagea for it. These two models have several visual and mechanical similarities. The first Nissan Stagea WC34 series was produced in 1996 with an estate body style and incredible performance specs. Despite its power, this model is surprisingly quiet.
The 260RS Autech version is equipped with a 5-speed manual transmission coupled to an all-wheel drive. Other modifications to this model include body strengthening, an upgraded suspension, a unique rear stabilizer, an undercarriage, and many more. The interior also enjoyed many improvements, including the GTR style gauges, parking brake handle, GTR steering wheel, etc.
To be at par with the JDM sports cars of the time, the Nissan Stagea Autech 260RS produced 276hp. Most drivers believe its horsepower is much higher. Suppose you want a feel of your favourite Skyline with a mix of the practicality of a wagon. Then, it would be best if you had the Nissan Stagea on your list.
Read our Nissan Stagea Buying Guide
1997 Honda Civic Type R (EK9)
This outstanding car represents the genesis of the hot Civic generation. It is the first Civic to be given the 'Type R' nameplate. As you may be guessing already, Honda got the inspiration from the EK Civic's 6th generation. It shared several features with the Acura Integra Type R. These features include the various weight reduction measures, removal of sound deadening, and the impressive hand-tuned engine.
This JDM sports car is a fantastic combination of clever engineering, a comprehensive collection of features, and excellent assembly quality. You would think that its engine is too small to offer the performance you need. However, it will surprise you that this small engine can scream up to 8200 rpm. You should not be surprised because Honda has the trademark for letting small powerplants do the more significant works without compromising quality.
The Honda Civic Type R was first introduced in August 1997. So, you should expect this Japanese icon to be in the US market by August 2022.
Read our Honda Civic Buying Guide
1997 Nissan Skyline GT-R NISMO 400R (R33)
The Nismo factory in Japan built only 44 units of the Nissan Skyline GT-R 400R. Thus, it remains one of the rarest Nissan Skyline models ever made. Nissan extensively reworked the R33 GT-R, leaving no stone unturned while trying to build the ultimate Skyline. The first noticeable change is in the engine – a replacement with the Le Mans-proven unit.
That's not all; Nismo went ahead to include features to reduce the weight of the car. The carbon driveshaft comes 50% lighter with other features, including titanium front strut-brace, forged three-piece wheels, etc. This range-topping version of the Skyline features several innovative technologies to make it one of the most efficient Japanese cars of the 90s.
BBC's Top Gear once designated the Skyline GT-R as the only genuine contribution by the Japanese in terms of Supercars. This designation is accurate in every sense because it drives fast, extracting an incredible amount of power. You should put this car on your list and get ready to drive yours in November 2022.
Read our R33 Nissan Skyline Ultimate Guide
View Nissan Skyline's For Sale
1997 Mitsubishi Lancer Evolution IV (CN9A)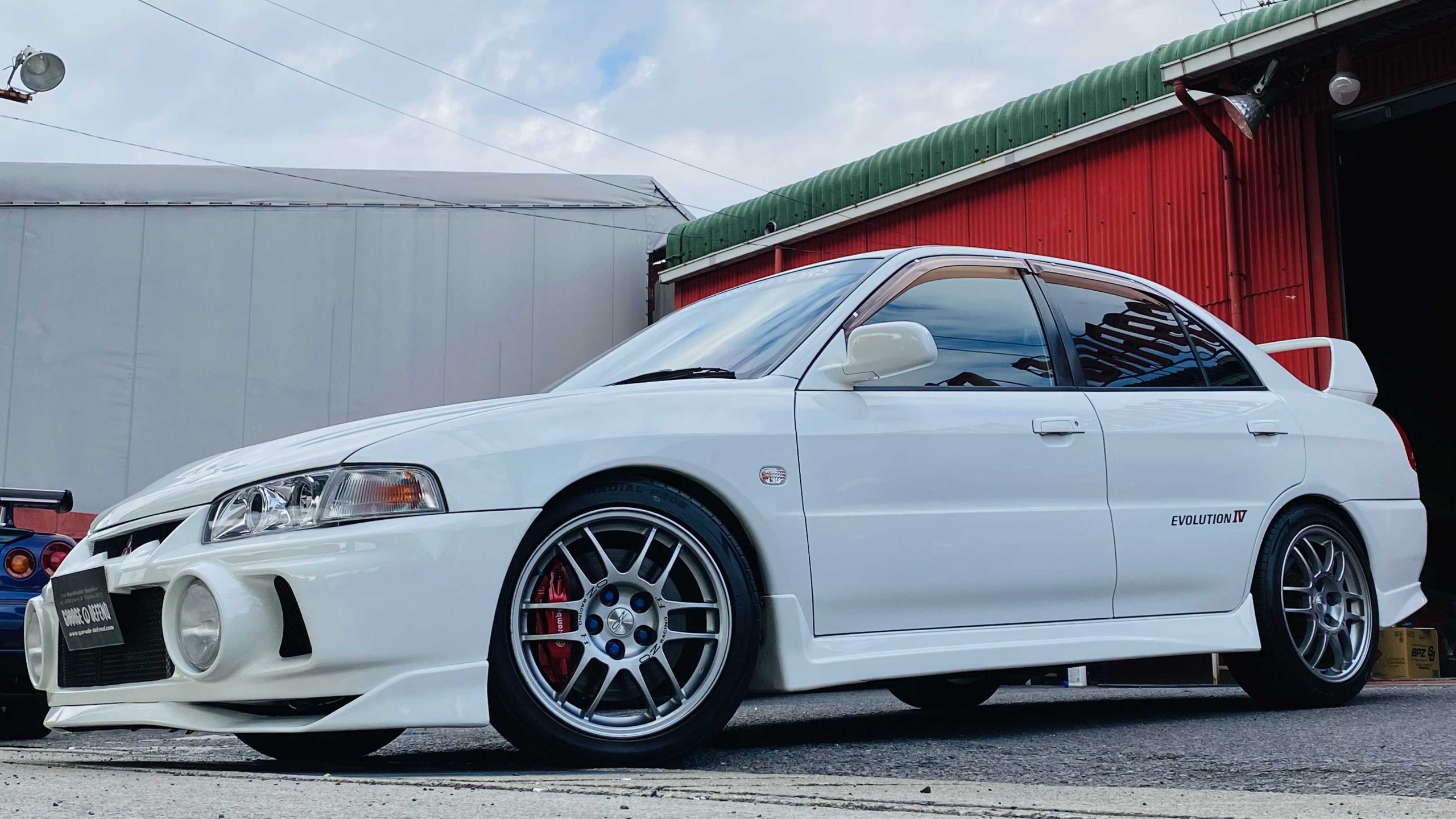 This fourth-generation Mitsubishi rally car was available in the USA last summer. It remains one of the top JDM sports cars you should look out for in 2022. The redesigning of the Lancer sedan gave this a top-notch model. The EVO IV stayed true to the Mitsubishi formula, making the sport compact a performance icon.
The Lancer Evolution IV holds a turbocharged engine with a five-speed transmission and all-wheel drive. Mitsubishi rotated the powertrain to improve balance and remove torque steer. The weight increased slightly. However, you have enough power to make up for that. Another improvement on the EVO IV was the new twin-scroll turbocharger. This helped to pump out about 280 horsepower.
Mitsubishi released the Lancer Evolution IV in August 1996 as a response to Subaru Impreza. We can all agree that the EVO IV gave Impreza a run for its money. You should not miss out on driving this amazing JDM sports car.
Read our Mitsubishi Lancer Evolution Buying Guide
View Mitsubishi Lancer Evolution's For Sale
1997 Toyota Caldina GT-T (ST215W)
The Toyota Caldina is a top sports wagon with specifics that makes it a fun car to drive. Many drivers call the second-generation Caldina the Japanese version of the Avensis wagon. Its Active Sports GT trims feature the powerful 3S-GE engine. Launched in September 1997, the Toyota Caldina GT-T stayed top of its class with the turbocharged 3S-GTE engine. This engine supplies up to 256 horsepower.
Power is not the only feature that will excite you. There is also an optional electronic stability control on the GT-T. Its four-wheel-drive system also looks similar to the one that comes with the Celica GT-Four. If you're a lover of the Aerial version of the Caldina, then you will enjoy the giant sunroof and contoured roof racks.
Toyota included modifications to the overall body structure. It also had more safety features that weren't present in the first generation. Drivers and passengers find the Caldina comfortable, with enough leg and cargo room available. When you compare the Caldina GT-T with many other wagon-style models at the time, it offers a lot more power. Like the other JDM sports cars on this list, you should put the Toyota Caldina GT-T on your watchlist.
View Toyota Caldina's For Sale
1997 Acura/Honda Integra Type-R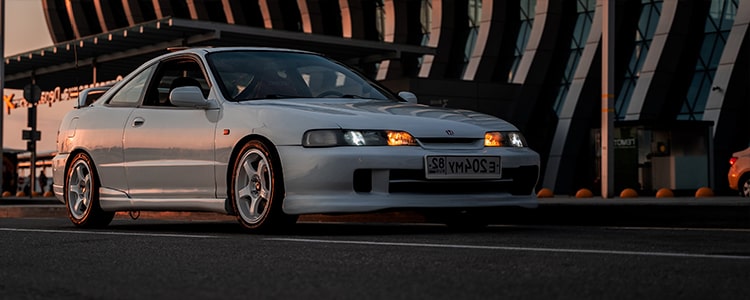 The Honda Integra remains among the best handling cars available in the Japanese market. This model finds its way to America under the Acura nameplate. Walking through the Acura showroom these days, you would not help but notice the exciting drives of the '90s. The Acura stands to be the iconic North American Honda brand that has all the good stuff.
Now, the legendary Acura Integra Type-R will be available in the USA in 2022. This Type-R model was a factory-built sports car. All of its components were included to make it the ideal vehicle. The chassis, seats, and hatch's engine bay deliver topmost level driving pleasure. All of these incredible features do not mean that the Honda compromises the comfort of this vehicle.
Among the many Honda models, the Acura Integra Type-R is an iconic variant you should be looking forward to having.
Read our Honda/Acura Integra Buying Guide
1997 Mitsubishi FTO
The FTO is probably one of the top JDM sports cars you never knew existed. We're bringing it to you now, and it is a car you should watch out for. This sport compact car was produced in Japan from 1994 to 2000. The United States cars market already had the Eclipse, so the FTO has never made it into the USA.
However, there is good news for every JDM enthusiast – you will be able to import the facelifted 1997 variants of this gem. These later models come equipped with a splitter and revised front bumper. These components combine with revised suspension geometry and rear spoiler to give the Mitsubishi a solid look.
The engine options for the 1997 model began with a SOHC inline-four. However, you might be looking to enjoy the 2-litre V6 more. Its free-revving character and incredible sound will impress you. Not to talk of the 197 horsepower, it belts out in the best possible configuration. The Mitsubishi FTO is a must-have.
Read our Mitsubishi FTO Buyers Guide
View Mitsubishi FTO's For Sale
Final Take
So, there you have it. Those are the top 10 JDM sports cars you should look forward to in the US markets in 2022. These vehicles come with an excellent mix of functionality, performance, and comfort. Some of these cars come at six-figure prices, so you should start saving up for them. Many of them are pretty affordable, allowing you to enjoy your Japanese dream cars at reasonable rates.
Sources: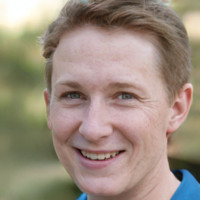 Latest posts by Christopher Weydert
(see all)