Kei cars are synonymous with Japan. The very first ones started popping up in the 1950s after the war ended. It was a way for automakers to get more customers. These tiny cars resulted in lower prices and smaller road taxes for the Japanese people. Over the years, the Kei car has developed quite a cult following and is now very sought after here in North America.
We have curated a list of the best Kei cars that are now available for import.
---
Mazda Autozam AZ-1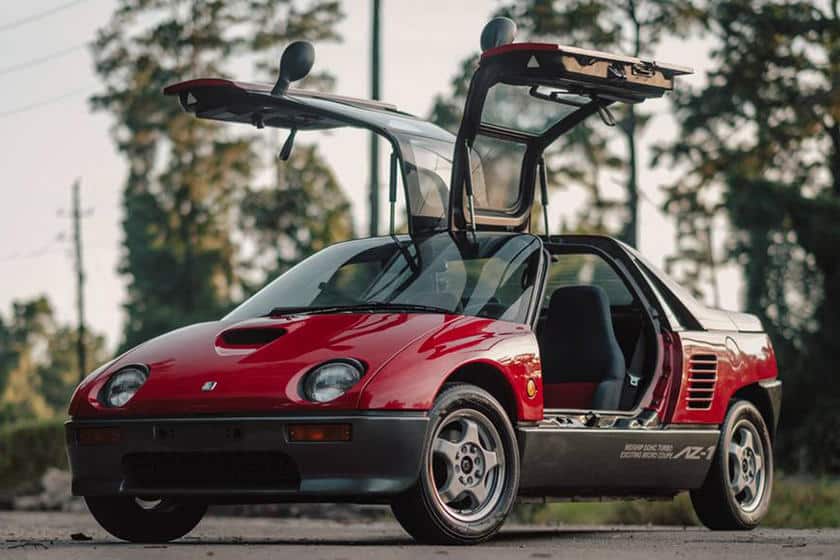 The AZ-1 was Mazda's answer to the tiny sports car movement in Japan in the early '90s. This scaled-down version of a mid-engine, RWD car had all the DNA of a supercar, just on a smaller scale. It was fitted with a 660cc engine from Suzuki that produced a whopping 66hp. This might not sound like much, but when you consider that it only weighed around 1,500 lbs, the AZ-1 could definitely hold its own.
They are becoming increasingly rarer as Autozam only made 5000 of them. People are drawn to its unique styling and compact size. The fact that they are now available for import is only going to drive the price up, so snag one up while you can.
View Mazda Autozam AZ-1 Listings For Sale
---
Suzuki Cappuccino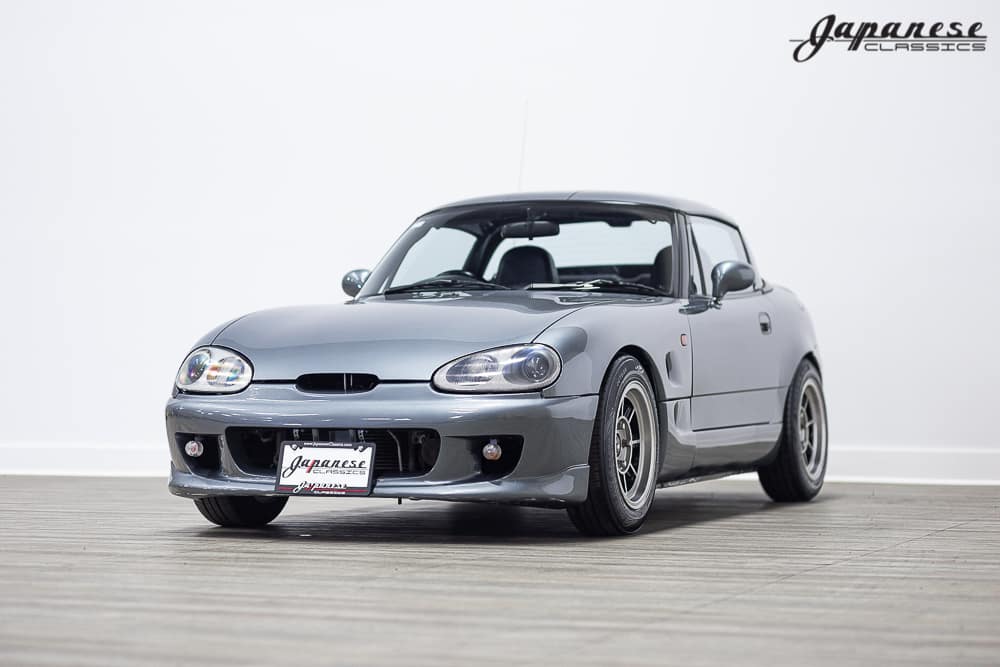 Suzuki built this great little car between 1991-1998. Sticking within the Kei car rules, it came with a 657cc turbocharged, three-cylinder engine that made 63hp. Couple that with the perfect 50/50 weight distribution and you've got yourself a proper sports car.
The Cappuccino took cues from many full-size vehicles of that era. As you can probably tell, it looked a lot like the Mazda Miata. In addition, the folding roof could be taken apart to reveal either a T-top or Targa-top, just like Porsches of that time period. It was this striking design that kept it in production longer than its competitors.
Grab one while you can, as the Cappuccino is slowly becoming a future collectible.
Read our Cappuccino Buying Guide
View Suzuki Cappuccino Listings For Sale
---
Honda Beat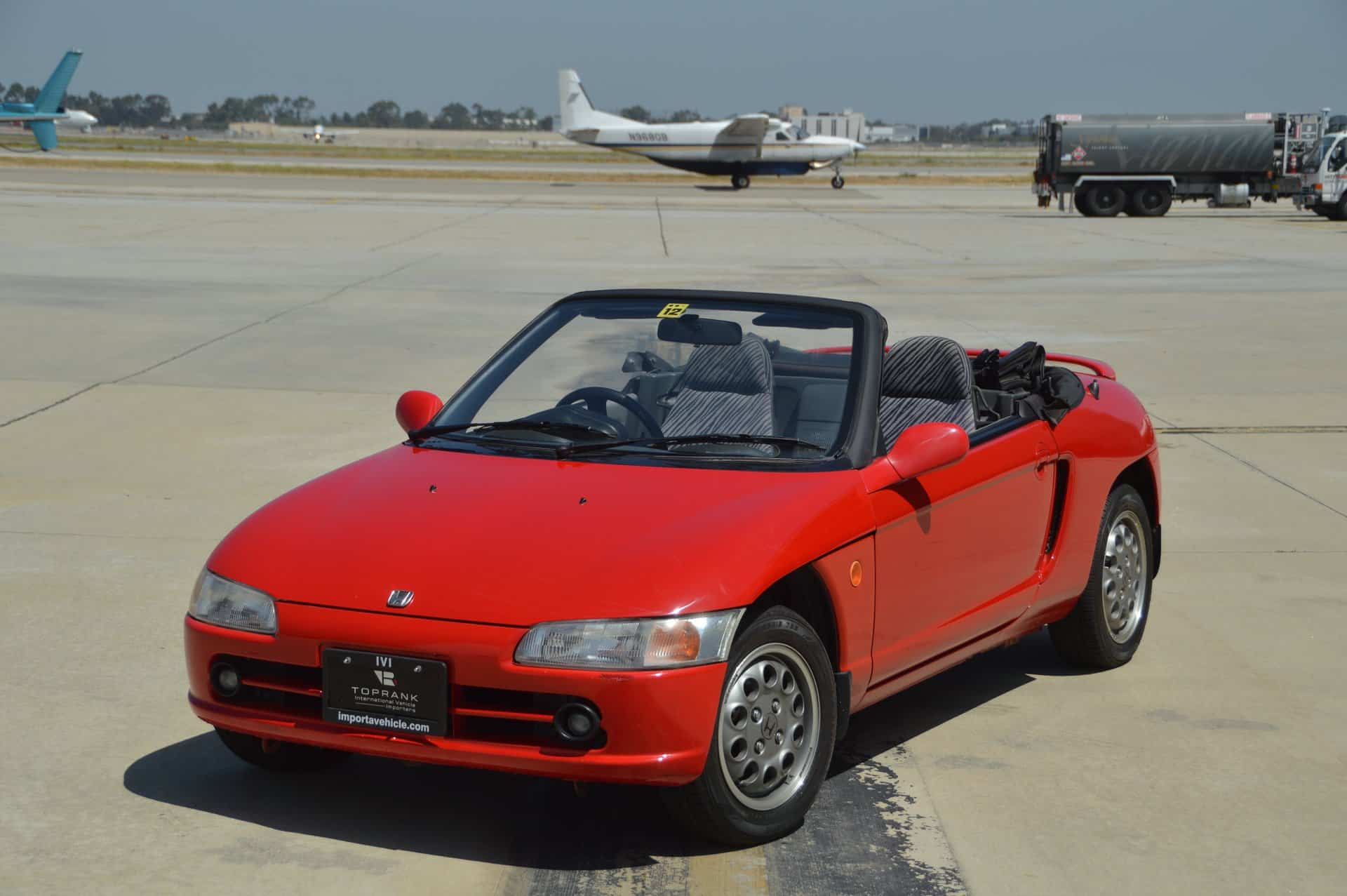 Of course, Honda couldn't be left out of this list. They produced their own version of the pint-sized car. Produced from 1991 to 1996, the Beat featured a 656cc inline-three engine which pumped our 63hp at an amazing 8100 rpm.
It wasn't particularly fast, but it was sure to put a smile on your face every time you drove it. And now that it's over 25 years old, it is available for import Stateside. Get your hands on one while you can, because Honda fanboys will be grabbing these quickly.
Read our Honda Beat Buying Guide
View Honda Beat Listings For Sale
---
Nissan Figaro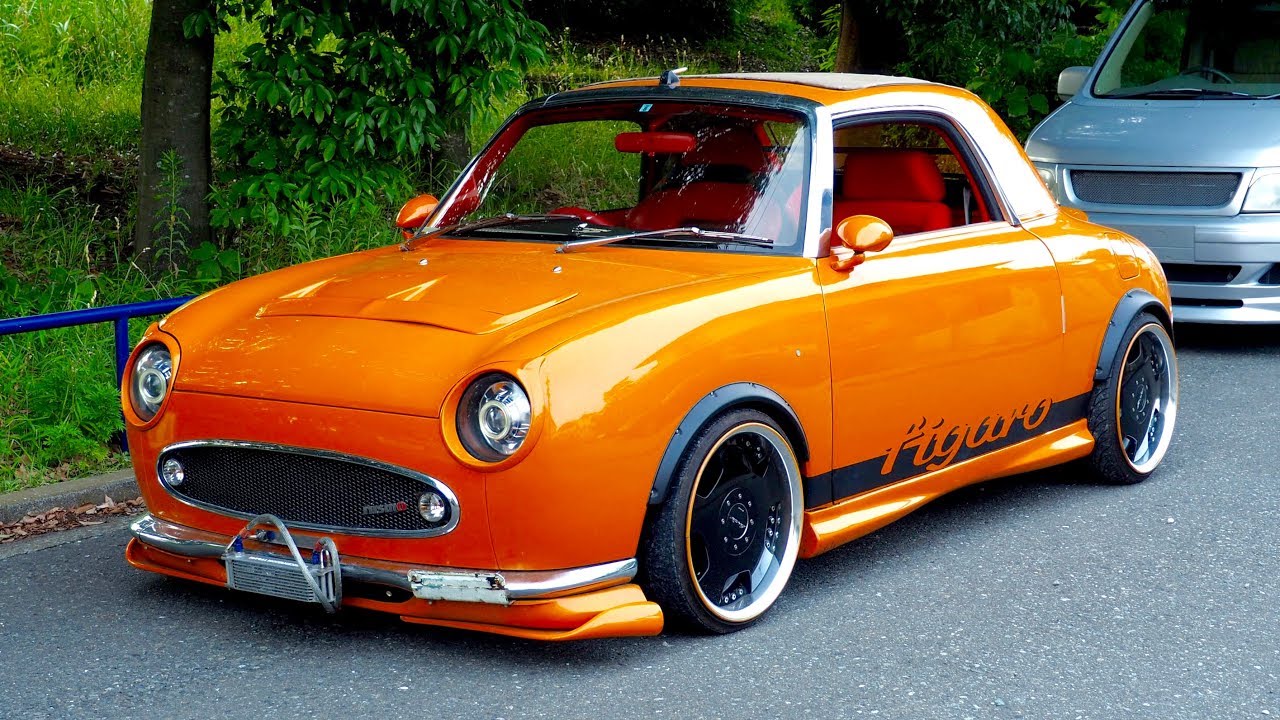 This retro-inspired Kei car was produced by Nissan for only one year back in 1991. There was a total of just over 20,000 built, so finding one shouldn't be that difficult.
It featured a 987cc turbocharged engine from the Nissan March and it produced a respectable 76hp. The Figaro is definitely an acquired taste, but if you want something that looks old, is half the size, and has technology from the '90s, then this car is for you!
View Nissan Figaro Listings For Sale
---
Daihatsu Hijet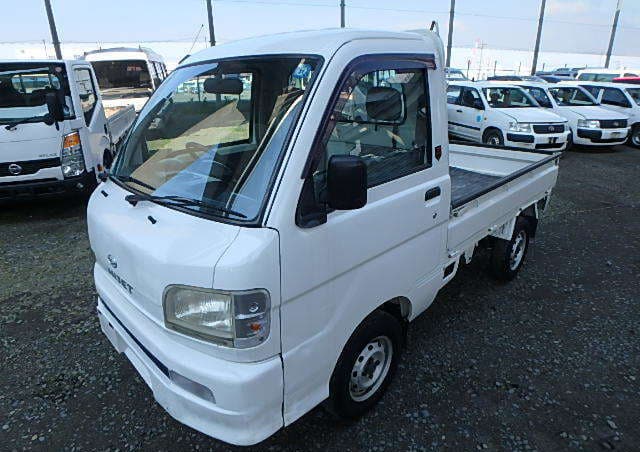 This little workhorse was in production from the 60's all the way up to 2014. It came in several different configurations: from trucks to vans, and all the way to motorhomes, just in a smaller size.
The seventh generation can be currently imported to the States. Engines range from a 547cc inline-three and go all the way up to a 1.3L inline four-cylinder. They are still popular in Japan to this day thanks to their compact size and you'll see many in the truck or van configuration. So, if you're looking for a small workhorse for your small business or a compact expedition vehicle, then the Daihatsu Hijet is for you.
View Daihatsu Hijet Listings For Sale
---
Yamaha Ami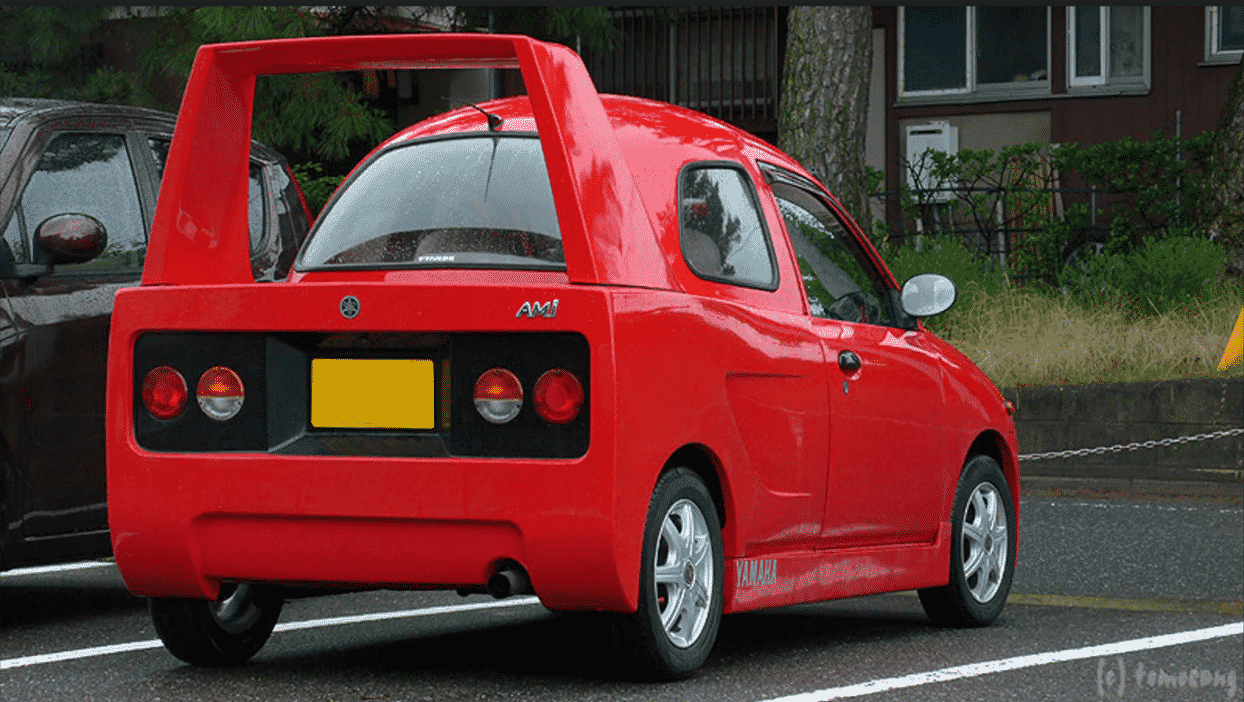 Chances are that you will never see one of these in person, let alone have the chance to purchase one as there were only three of them ever built. Look close enough and you'll see a resemblance to the famous Ferrari F-40. That's right, this little 600cc, 55hp Kei car took a lot of stilling cures from the famous Italian automaker.
We know that this mini Ferrari F-40 is basically a prototype, but we had to put it on the list due to the sheer wow factor it has.
We hope that you enjoyed this collection of the Top 5 Kei Cars. Be sure to have a look at our other articles currently out on JDMBuySell.com.
FAQ
What is a Kei car?
A Kei car is a JDM vehicle made to limited size, weight, engine replacement, and power output regulations mainly for use in Japan. Still, some Kei cars are exported to other markets. Regulations limit the length to 133.85 inches, width-58.26 inches, and 78.74 inches in height. Engine displacement is limited to 660cc with a maximum power output of 64 horsepower.
How many Kei cars have been imported to the US?
Several Kei cars were exported to the US from Japan even in the 360cc (1949-1975) and 550cc (1976-1990) era. There are no specific data sources on how many Kei car units were exported to the US. But there's a chance that you might find a Daihatsu Mira or Honda Beat that was first registered in the US. However, most Kei cars were discontinued in the US and other markets due to low sales.
Where can I buy a Kei car in the US?
You can find a locally used Kei car listed on online listings. Such units are usually cheap but with a ton of issues. If you want one in excellent condition, look up JDM-specific online listings and dealerships. Importing is also an option, and you can do this through JDM importers in the US or exporters in Japan.
How much does a Kei car cost in the US?
On average, Kei cars are listed for around $3,000, which might increase or decrease depending on the type, condition, spec, and year of manufacture. Convertibles and turbocharged variants such as the Daihatsu Copen, Honda beat, and Suzuki Cappuccino are priced higher. At the same time, low-spec models are listed at throw-away prices. You can also pick up one for less than $1,000, especially at junkyards, repossession yards, or auction sales.
Why are Kei cars popular in Japan?
Japan's cities are congested, making it difficult to maneuver around with larger vehicles. Parking spots are also limited, and you can only find space for a Kei car. Kei cars are also cheap to buy and have low running costs. Part of the reason why Kei cars have low running costs is that tax requirements are lower. On average, buyers with larger cars are taxed about $365 annually, while Kei cars are taxed at approximately $100 annually.
How popular are Kei cars in Japan?
In 2016, Kei cars were at one-third of new domestic car sales in Japan. A fraction that is consistently growing. Kei cars everywhere, from parking lots of luxurious hotels to fish markets such as the Nishiki Fish Market in Kyoto.
---
Sources:
https://www.autocar.co.uk/slideshow/history-kei-car#2
https://motor-junkie.com/tiny-giants-from-japan-20-greatest-kei-cars-of-all-times/16348/8/
https://www.hotcars.com/kei-cars-qurky-wish-got-in-america/
https://en.wikipedia.org/wiki/Nissan_Figaro
https://drivetribe.com/p/yamaha-amithe-ferrari-f40-wannabe-MbQ8nyyySFq6cnxwZtCSzw
https://driving.ca/suzuki/auto-news/news/the-tiny-autozam-az-1-delivers-fun-in-small-doses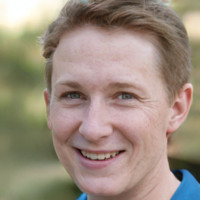 Latest posts by Christopher Weydert
(see all)