1 - 36 of 47 Honda Acty ads
Honda Acty Buying Guide
The Honda Acty is perhaps one of the best-known and most popular Kei microvans/trucks. They have been in production since 1977 and are still going strong to this day, but that will soon come to an end. In 2021, Honda will stop producing the might Acty as new regulations are making it very hard for the company to turn a profit on these pint-sized workhorses.
Honda designed the Acty to be a tough and dependable vehicle that can be had at a very affordable price, meaning that a lot of the luxury options commonly found in other vehicles were left out. Some of the options you could expect from the Acty with were power steering and A/C, all of which would come standard in regular passenger vehicles.
We have created this in-depth buying guide to give you a better understanding of this iconic vehicle and provide you with as much information as possible before you go out and get one for yourself. Countless hours were spent sifting through numerous articles and documents to bring you the most comprehensive and detailed guide currently available.
Pros and Cons
Pros:
Compact size
Good gas mileage
Reliability
Can be had in a 4×4 drivetrain
Came is several configurations
Cons
Small cabin
Compact size
RHD only
Not as popular as other Kei trucks/microvans
Finding replacement parts in North America is difficult
Common Issues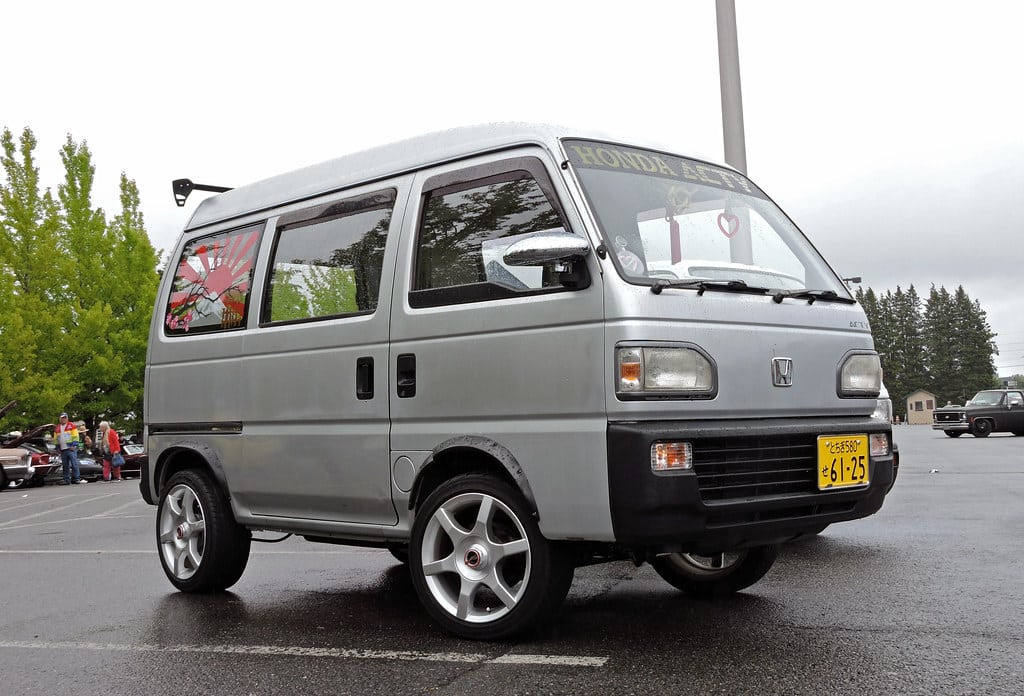 Weak timing belt. It is a problem that is very well documented. A lot of owners have reported that the timing belts wear or even fail prematurely. When purchasing your Acty, we recommend a timing belt and water pump change, even if the previous owner said it had been done recently; it is always better to be safe than sorry.
Broken radiator overflow tank. These overflow tanks are located under the bed and in front of the rear wheels. This means that they are constantly in the way of flying debris, and more often than not, they get damaged. It is reported as the most commonly broken part on these Kei trucks. The best thing to do is to build a case around it to protect it from any sort of future damage.
Electrical issues. As with any old vehicle, the electronic systems do get worn out over time, and the Honda Acty is no different. One of the most commonly reported electrical issues for the Acty platform is that the ECU capacitors get swollen and often explode, causing issues with the ECU itself.
Average Prices
It's commonly known that the Acty is amongst the cheapest Kei trucks/microbus that you can buy, insure, and best of all not that expensive to maintain and run. We have curated a list of the most expensive and cheapest examples currently available through our various dealers here at JDMBuySell.com
Comparable Alternatives
In the world of Kei trucks/micro vans, there are a few names that are constantly fighting for the top spot. This section is dedicated to the Acty's competitors. Each vehicle has its own set of pros and cons, and we suggest you do your research before making your final decision.
Nissan NT100/NV100 Clipper
Models and Specifications
1977-1988 Honda Acty (TN, TA, TC, VH)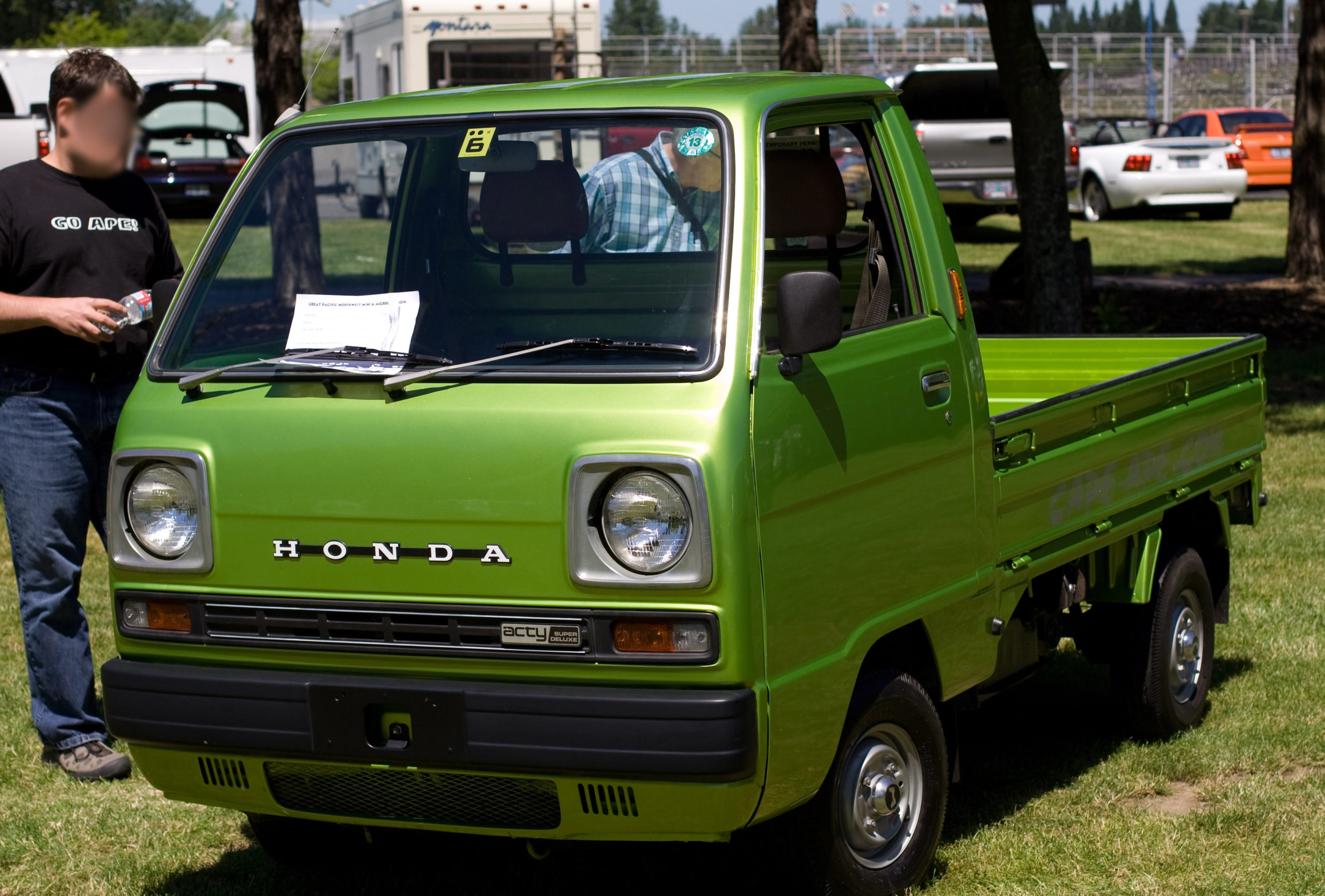 When Honda introduced the first Acty in July 1977, it was nothing more than a basic work truck with a small two-cylinder 545c.c. engine that produced only 28 horsepower and 30 ft. lb. of torque. As the years progressed, a people carrier microvan was introduced and a four-wheel drive platform was added. By 1983, the utilitarian Acty was now producing 20 horsepower and 33 ft. lb. of torque.
1988-1999 Honda Acty (HA1, HA2, HH1, HH2, HA3, HA4, HA5, HH3, HH4)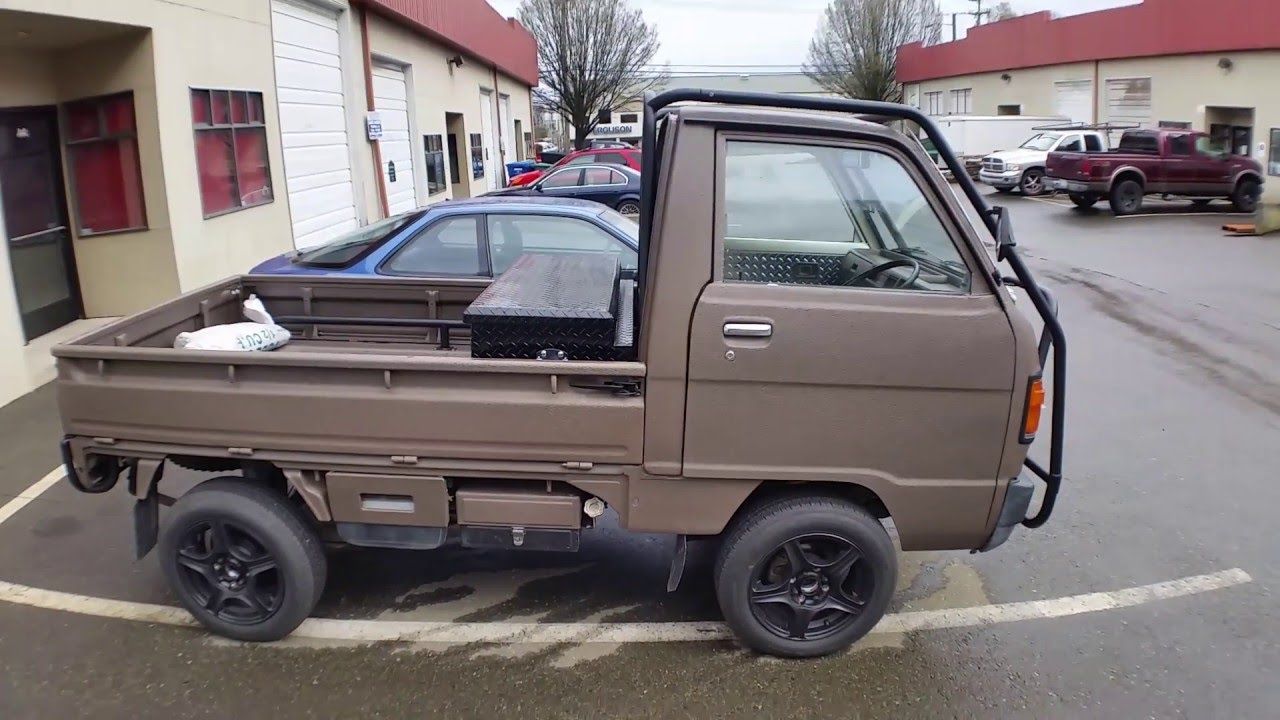 The 11 years that this generation was in production saw quite a few improvements being introduced to the Honda Acty. To start off this generation, Honda introduced a new three-cylinder SOHC engine that initially put out 34 horsepower and 33 ft. lb. of torque. Additionally, the four-wheel drive version was no longer available with an automatic transmission.
1990 was the year that a bigger and more powerful engine made its debut. The new 656c.c. the engine made a respectable 38 horsepower and 40 lb. ft. of torque which made it possible for the RWD versions to get up to 71mph (115 km/h), while the four-wheel drive versions only managed to reach a top speed of 65 mph (105 km/h).
Moreover, Honda realized that their customers wanted certain creature comforts such as reading lights and radios in their vehicles, all of which were offered as standard in their competitors' trucks. They obliged and added those items as optional extras, along with some cosmetic features such as body-colored bumpers and different interior choices.
1999-2009 Honda Acty (HA6, HA7, HH5, HH6)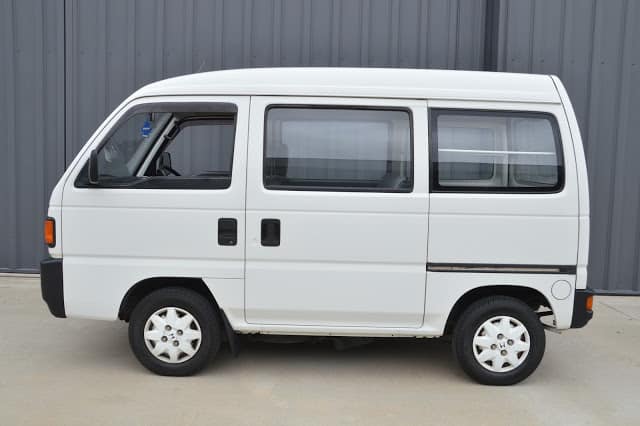 As Japan changed its safety regulations a few years before the release of the third generation, Honda had enough time to go back to the drawing board and redesign the Acty. The Japanese government initiated a set of new safety laws that in turn gave the Acty a slight hood bump.
In keeping up with typical Acty fashion, the new generation received a new engine that went on to produce a total of 52 horsepower and 45 ft. lb of torque from an inline-three gas engine. In addition, all trim levels, except for one, were available with the popular four-wheel drive option. Due to increased demand, Honda even introduced a version called the "Acty Attack", which was the basic work truck with a four-wheel-drive option and a lockable differential. This trim was intended for farmers and other customers that worked where roads were optional.
2009-2021 Honda Acty (HA8, HA9)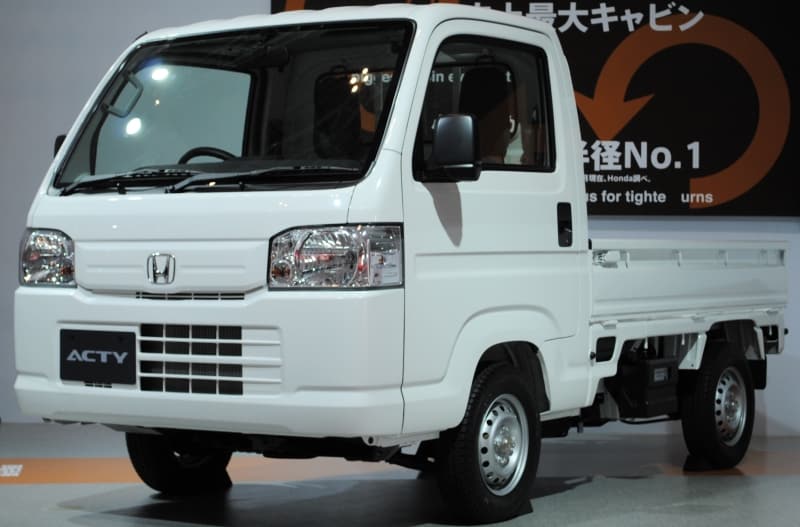 No, we can't see into the future, but Honda did announce that they will be retiring the Acty lineup in 2021 due to Japan's overly strict Kei vehicle requirements.
In December 2009, the famed automaker introduced the final version of their long-running Acty line. This time around, however, it was only available as a truck as the van versions were no longer in demand. Surprisingly enough, the horsepower was restricted down to 44, and the overall length was shortened as well. The good news is that there is still a four-wheel drive option available.
2018 was the 55th anniversary of the Acty. To celebrate that, Honda introduced a special version that was based on the "Town" trim and added their own touch to it. As mentioned above, come 2021, the Acty will cease to exist as mandatory improvements must be made to all new vehicles, thus raising the cost of production, and not leaving room for any profit.
FAQ
How fast can a Honda Acty go?
Suppose you are looking to do highway speeds on a Honda Acty. In that case, you might require swapping the engine or doing some extensive modifications to it. The Honda Acty can barely get to 70 miles per hour, and anything over 60 miles per hour will cause an imbalance.
How can I check the YOM of a Honda Acty?
To check the YOM, VIN, and other information on your Honda Acty, there are a couple of places such information is indicated. The easiest place to check is underneath the driver's seat near where the wheel arch starts to rise. The second place you can check is on the passenger's side near the door hinges. Check for a plaque riveted onto the body. However, the plaque might be missing or displaying wrong information as it can easily be changed.
How can I add seatbelts to a Honda Acty?
You can get 2-point or 3-point safety belts or a 4-point safety harness for your Honda Acty. Depending on the manufacturer, you have to fabricate metal attachment points and weld them to the floor and door pillars or drill the floor and door pillars to install the safety belts.
What petrol does Honda Acty use in Japan?
The Honda Acty uses engines from Honda's E-series, all gasoline engines. The first-gen Honda Acty uses a 545 CC 2 -cylinder SOHC engine (EH), the only 2-cylinder engine used throughout the Honda Acty's production. You get the second-gen Acty with a 547 CC 3-cylinder SOHC engine (E05A) or a 656 CC 3-cylinder SOHC engine (E07A), which the EH used in the first generation are gasoline engines. The third-gen and fourth-gen Acty uses a similar engine to the E07A called the E07Z, a 656 CC 3-cylinder SOHC engine, and it also runs on gasoline
Can I lift a Honda Acty?
There are two ways to lift your Honda Acty to gain more ground clearance for offroad or snow driving, or if you simply want it to look more aggressive. If you are on a tighter budget, you can get a lift kit. The components of a lift kit vary between manufacturers, and you might need to upgrade drivetrain components, such as the driveshaft, if you lift your Honda Acty more than 4-inches. Another way you can lift your Honda Acty is by swapping out the standard suspension with a new aftermarket suspension which will increase the ground clearance. When installing a new lifting suspension, you might have to upgrade the drivetrain components.
How many cylinders does a Honda Acty Engine have?
The first-gen Acty produced between 1977-1988 is the only one with a 2-cylinder engine. You get it with a 545 CC SOHC 2-cylinder engine. All other models produced after 1988 have 3-cylinder engines.
What oil should I use for a Honda Acty?
If you have a first-gen Honda Acty with the 545 CC EH engine, you should use 5W40 engine oil. Other generations with 3-cylinder engines should run on 5W40 engine oil just fine.
How much oil should I put in a Honda Acty engine?
For the first-gen 2-cylinder EH engine, 2.8 quarts is enough, while for the 3-cylinder engines used in other generations, 3.2 quarts is enough. If you are changing the oil filter, add 0.1 quarts and when not changing the oil filter, subtract 0.1 quarts.
What's the size of the radiator fan on a Honda Acty?
Suppose you are looking for a replacement radiator fan for your Honda Acty. In that case, you should check the part number indicated in the middle of the fan. A 300mm (diameter) radiator fan should work fine if there's no part number.
What is a Honda Acty Mini truck?
The Honda Acty mini truck is a small JDM truck in the Kei truck category from 1977 to 2021. You can get it with a flatbed, enclosed bed, dump bed, camper bed, and scissor lift bed.
How much is a Honda Acty?
A Honda Acty truck will set you back around $2,000 to 12,000, depending on the year of manufacture. For early production, models expect to pay low prices. Later models will cost you more. For example, a 2020 Honda Acty truck will cost you around $10,000. On the other hand, vans are more expensive than trucks, even for early production models. Prices start at around $7,000 for early production models and increase to $25,000 for later models.
How to Import a Honda Acty
Read our Ultimate Guide How to Import a Car from Japan.
Can you make this guide better? Are you a huge fan of the Acty? If so, please contact us.