A lot of JDM cars appear to be increasing in value these days due to surging demand for Japanese classics and a weakening US dollar. However, many deals are still available to be had and some JDM cars for sale right now are downright cheap!
We've curated a list of the top 24 cheap JDM cars which have examples that can be had for under $10k USD.
Please note: Individual vehicles come and go. At the time of this list's creation, each model listed here had ads listed on www.jdmbuysell.com for under $10k however those listings may now be sold. For each model listed here, we're dynamically pulling in the latest, lowest priced ads based on what is currently available in the market for your convenience
Here is a list of our favourite cheap JDM cars available for sale right now.
Toyota MR2 Non-Turbo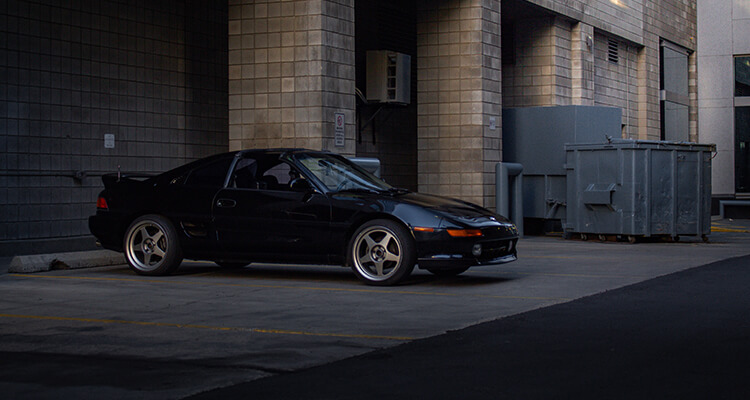 While the Turbo MR2 (GT and GT-S) can fetch well over $10,000 USD, the naturally aspirated 2.0L version (G and G-Limited) is a ton of fun and can be had for next to nothing. Don't let the 200 horsepower engine deter you from picking one up; in today's number, that may seem slow, but from the size and weight of this car, you won't even notice it by how smooth and drive and turns while hearing the sweet sound of that mid-engine right behind you.
Read our Toyota MR2 Buying Guide
Suzuki Cappuccino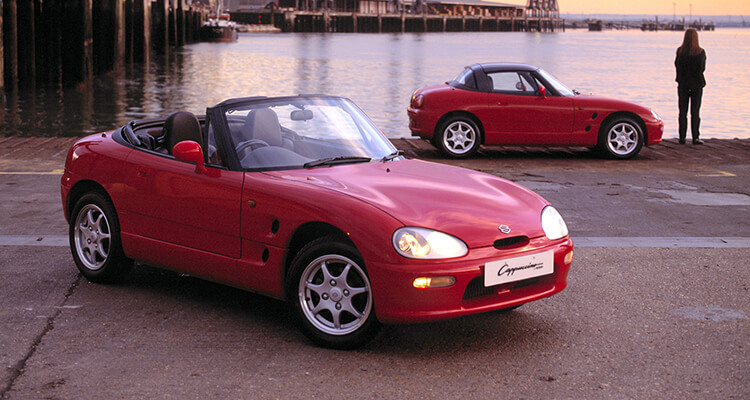 Car that out Miata's a Miata. Thanks to its 657cc, three cylinders, turbocharged DOHC engine pumping out 63 horsepower at 6500 RPM, and Being that it is a turbocharged engine, you can increase the power with a simple tune. Weighing at just 725kg (1598 lbs), the Cappuccino was a massive success in Japan, with over 15,000 cars being produced. These classics can be found anywhere between $4,000 – $16,000 USD, but the average prices tend to stay consistently around $10,000 USD. What makes the Cappuccinos so fun to own and drive is their very nimble and can be easily tuned to your liking. Did we mention the turbocharged engine? But the one downside is if you are a bigger person, this card may not be for you, someone that is 6 feet tall can get in, but the ride will not be all that pleasant.
View Suzuki Cappuccino Ads For Sale
Read our Suzuki Cappuccino Buying Guide
Honda Beat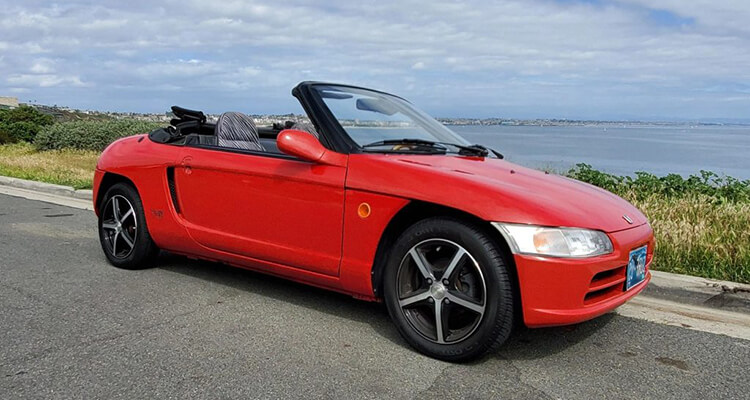 If you are into smaller form factor cars, then the Honda Beat might be your next purchase; everything about this car is a small Honda stuffed with a 656CC three-cylinder mid/rear-engine. Thanks to its size and weight, this car can swerve corners super smooth. Averaging around $6,000-$7,000 USD.
Read our Honda Beat Buying Guide
Toyota Mark II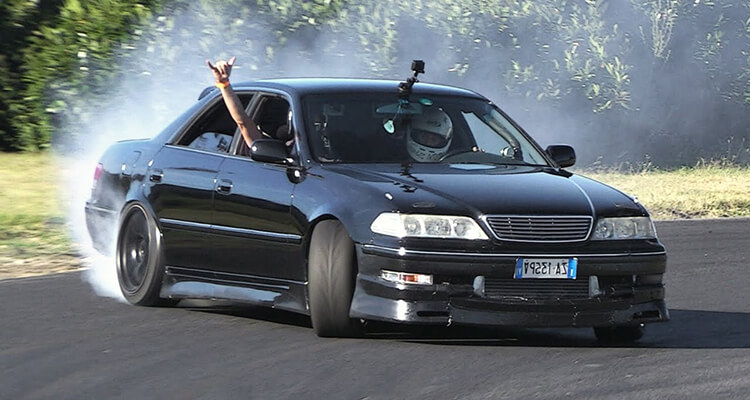 Known as the Toyota Cressida, the Mark II is a mid-size sedan packed with a 1.5L going all the way up to a 3.0L engine going all the way up to a 3.0L. With lots of interior spaces with excellent visibility, the Mark II makes a perfect drift car. Many Mark II owners praise the dependability of this car. It will last a long time with very little intervention. Prices can be found between $5,000 – $10,000 USD depending on the generation you're looking for.
View Toyota Mark II Ads For Sale
Read our Toyota Mark II Buying Guide
Nissan Skyline GTS R33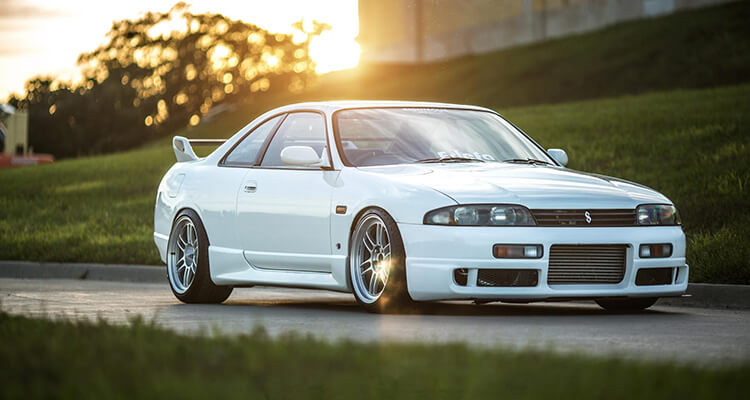 The R33 generation of the Skyline series came equipped with a six-cylinder engine. Nissan used the RB-series engines, so they ranged from 2.0L to 2.8L, giving it a 130 HP but can be modified to go higher, of course. The GTS line was very well designed and engineered together with advanced technology and a powerful engine. These models can be found for around $10,000 for an entry-level, four-door model with a 2.0L engine. A mid-spec model GTS-4 that comes equipped with a 190 or 250 HP engine will set you back around $20,000 – $25,000 USD.
View Nissan Skyline Ads For Sale
Read our Nissan Skyline Buying Guide
Nissan Stagea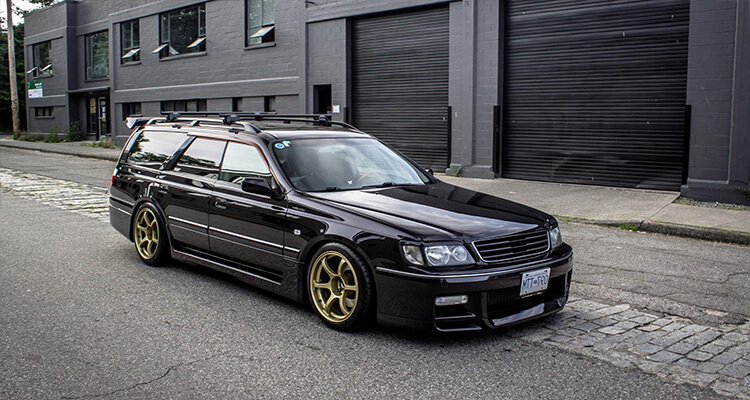 Meet the GT-R wagon. The Nissan Stagea is a five-door station wagon with three different models: WC34 Series 1, WC34 Series 2, and the M35 Series. It comes with the RB-series engine that is in the skyline series. Stagea's can be found anywhere between $5,000-$10,000 USD.
View Nissan Stagea Ads For Sale
Toyota Crown Majesta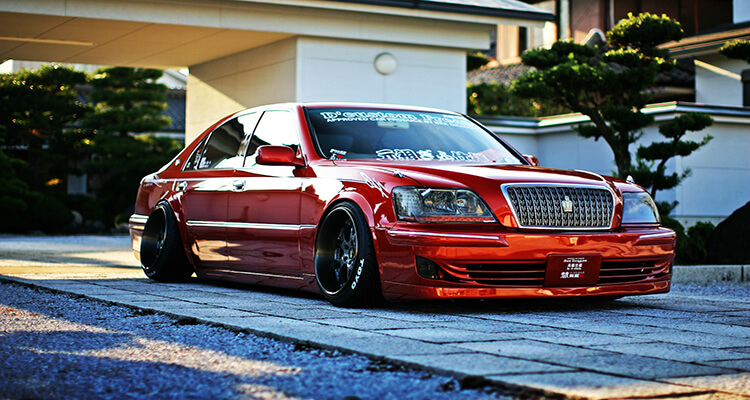 The Majesta, back in its prime, was considered a luxurious variant of the Toyota Crown lineup. When it came to the engine, you had two options: the 3.0L 2JZ-GE I6 that pushes 225 hp or the 4.0L 1UZ-FE V8 pushing 256 hp. What made the Majesta a luxury was primarily the 4WD that gave the car driving the traction butter-smooth along with the optional navigation system, electronic instrument cluster, heated seats for the front and rear, and power steering. You can find Majesta's nowadays for the lowest, around $5,000 USD and the highest that we have seen $12,000 USD, all depending on the year and maintenance of the car.
View Toyota Crown Ads For Sale
Toyota Celsior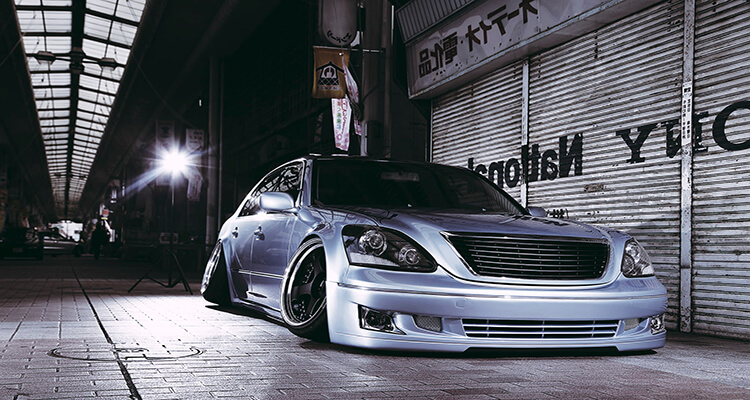 Full-size luxury sedan, coming equipped with one powerful engine-designed suspension giving you a very comfortable ride hitting speeds of around 250 km/h. The Celsior is a V8 with rear-wheel drive, and good handling, and is perfect for longer trips. Comes equipped with high-tech features from its era of course. Prices can be found as low as $4,000, but they mainly average around $10,000. The price will vary depending on the miles and the amount of maintenance done to the car.
View Toyota Celsior Ads For Sale
Read our Toyota Celsior Buying Guide
Nissan Gloria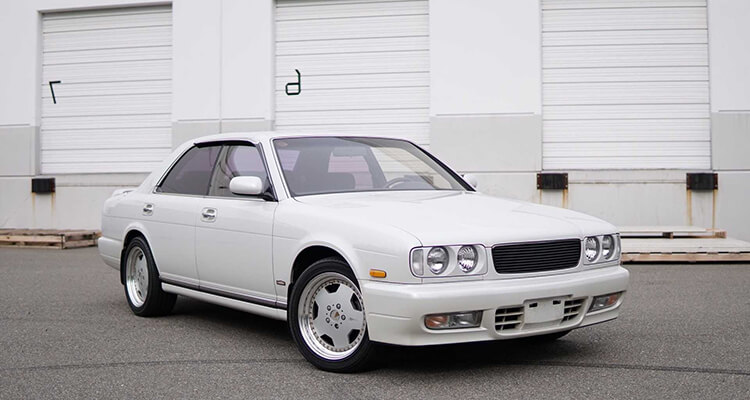 The four-door luxury sedan was named Prince Gloria (Infiniti M45) before merging with Nissan Motors to form the now called Nissan Gloria. Powered by a VG series engine with specific editions offering turbo. It's got one unique exhaust that cuts most of the sound off, making the cockpit nice and quiet, creating that luxury driving experience.
View Nissan Gloria Ads For Sale
Mitsubishi Lancer MX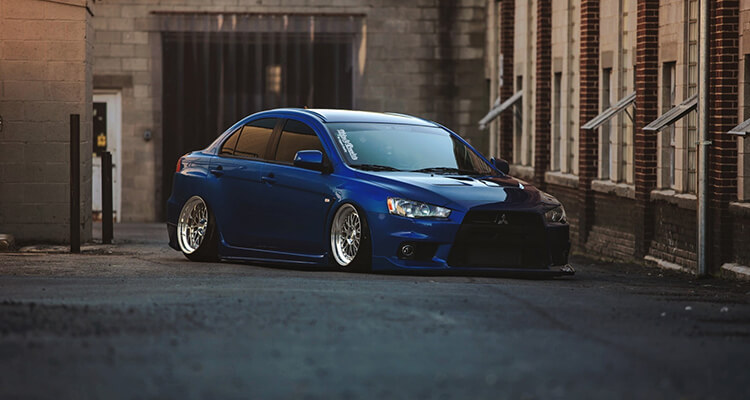 The Mitsubishi Lancer was already a fan favourite back for rally racing in the '90s, with traction built for any weather condition thrown at it to a great engine. Mitsubishi created a more high-end version later called MX with a 1.8L 4G93 SOHC engine inside of it. You can find some versions for under $5,000 USD depending on the year and maintenance, although prices always vary.
View Mitsubishi Lancer Ads For Sale
Suzuki Alto Works RS/X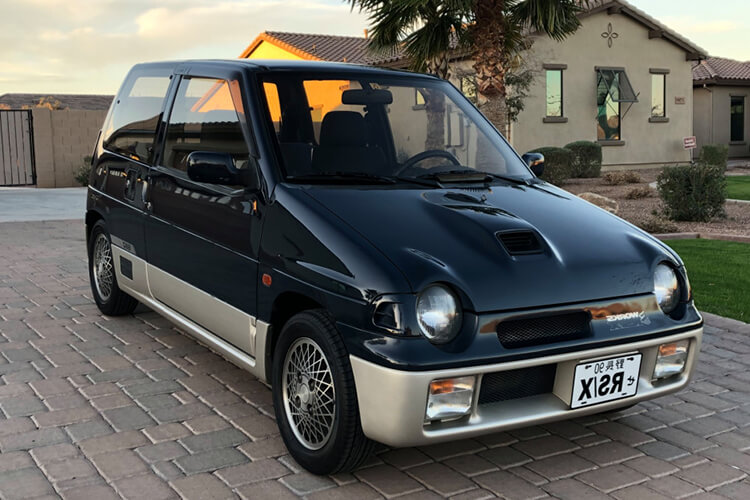 Retro classic two-seater turbocharged engine hitting top speeds of 170 km/h. But this car was not meant for speed. Back when Nissan launched the car marketing it under "Back to the Future", it gained so much popularity that Nissan had to create a lottery system for the car because there weren't enough cars for the vast demand that came with it. Great for city driving and a head-turner. With fully leather seats, a CD player, and a chrome-trimmed speedometer, this car is packed with luxuries. The average price for a can be all over the place, the cheapest examples can be found at around $5,000, and then they can go up to $35,000 USD depending on how well maintained it is.
View Nissan Figaro Ads For Sale
Read our Nissan Figaro Buying Guide
Nissan Pao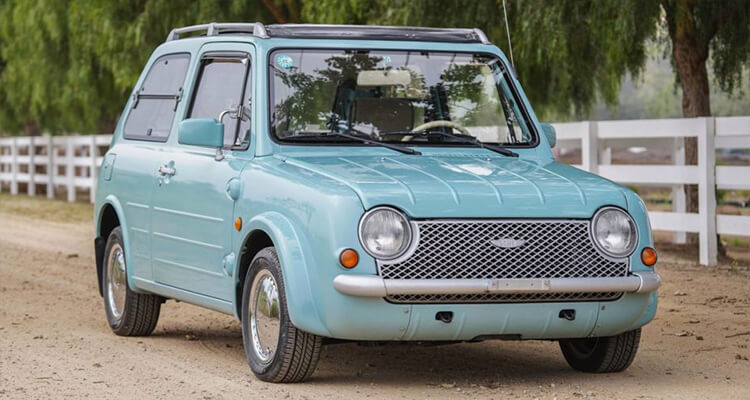 One of the smallest manual 5-speed cars you will ever drive. The Pao has a four-cylinder engine with 88 km/h, which isn't a lot, but when you consider how light the car is, 1.600 lbs, it makes sense. These cars back in the day were special editions making them extremely rare to find. Prices can range anywhere from $9,000 to $13,000 USD that we have seen.
Nissan S-Cargo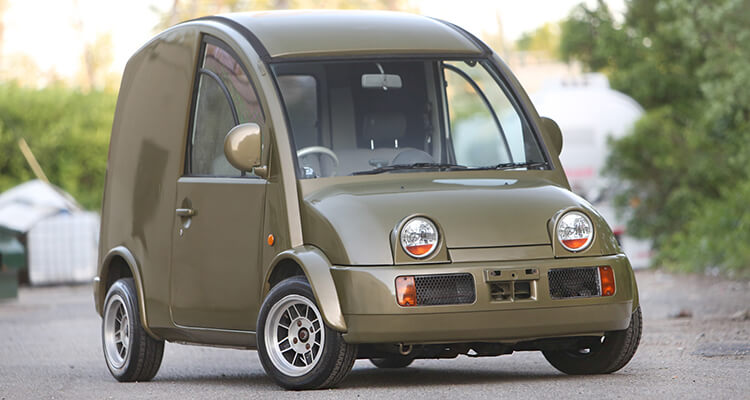 As the name implies, the S-Cargo's body is built in the shape of a snail, pushing up to 160 km/h, this is a perfect around-the-city car, although not the best for highway use, it will hold up. As far as prices go, The S-Cargo isn't that high-priced. They can be easily found for under $5,000 USD.
View Nissan S-Cargo Ads For Sale
Mazda Roadster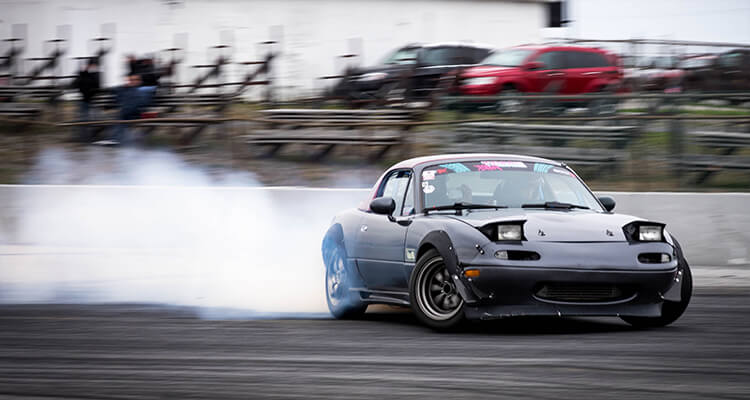 Are you looking for something cheap, race-worthy, draftable, easy to maintain, and reliable? The Mazda Roadster (the JDM version of the Mazda) is the perfect car for you! Not only do Miata's have a fantastic reputation as being cheap, but maintaining these toys does not burn a hole inside your wallet. These cars are very reliable and very rarely break down. With Mazda put together, the Miatas upgrading is super simple, with a ton of room inside the engine bay. From what you get, it's a great value and a perfect first car. Thanks to their size, Roadsters are perfect for the city and maneuver through traffic. Average prices can differ depending on how heavily the vehicle is modified, but you can easily find them at around $5,000 USD on the cheap end, maybe even less!
View Mazda Roadster Ads For Sale
Mitsubishi Delica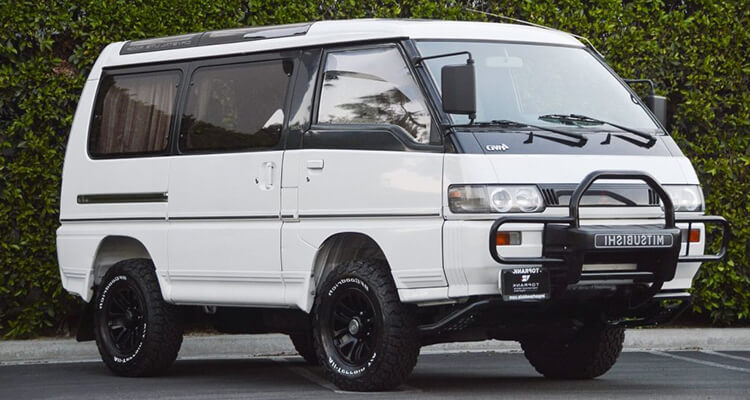 Coming from its English name, "Delivery car", the Delica is one of Mitsubishi's longest-running production vehicles spanning over half a century. They still produce it to this day. This van/pickup truck is surprisingly very roomy and can fit anywhere. It has an optional crystal light roof and a tremendous 4×4 capability. Prices can vary as the Delica has developed a cult following, but there can be found just over the $5,000 mark, and the more expensive version going all the way up to $25,000 USD for camperized and overland examples.
View Mitsubishi Delica Ads For Sale
Read our Mitsubishi Delica Buying Guide
Mitsubishi RVR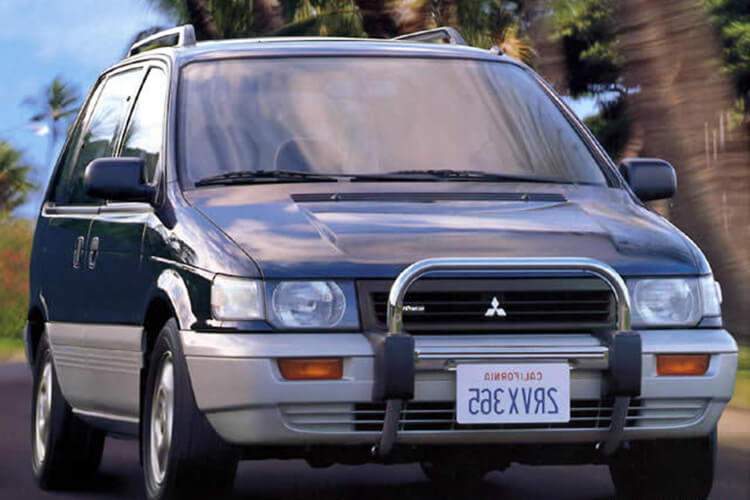 These compact MPVs have been around for generations and held their reliability. It was generally targeted toward people with a family and kids. Essentially it was a Mitsubishi Chariot but with a shortened chassis. The RVR prices are different. The lowest one that we were able to find was around $4,000 USD.
View Mitsubishi RVR Ads For Sale
Toyota Caldina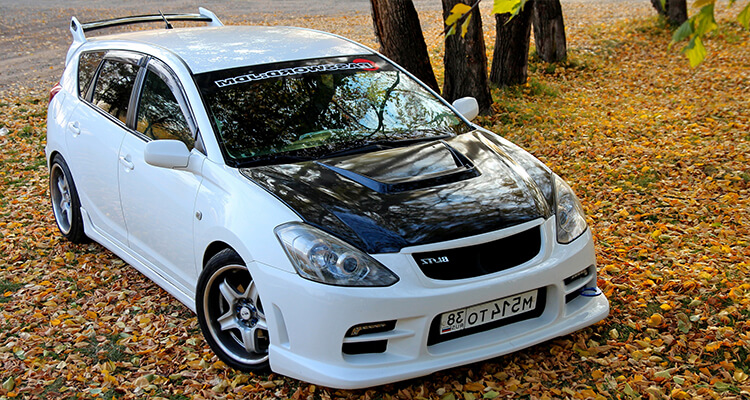 It comes with the same beloved Celica GT-Four 2.0L turbocharged engine that can go up to 260 horsepower. It handles perfectly on snowy roads, thanks to its 4WD, comes with plenty of room, and isn't a sports car but feels like one when driving. Prices can vary, but we've found some between $8,000-$10,000 USD.
View Toyota Caldina Ads For Sale
Mitsubishi Pajero Mini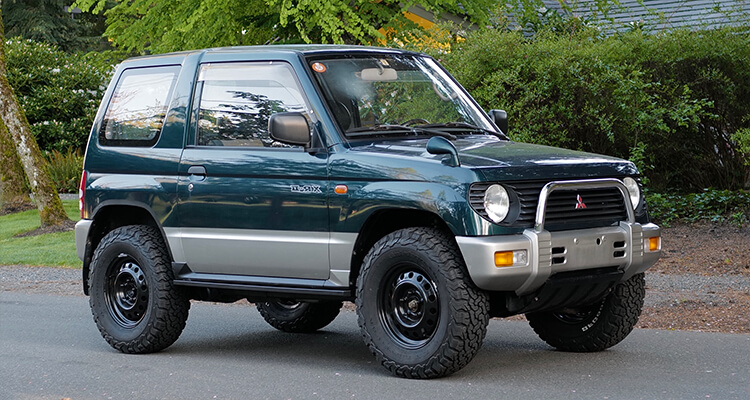 The Pajero was Mitsubishi's answer to a full-size SUV, Earning a Guinness World Record by winning 12 Dakar Rally Championships. The Pajero is an excellent off-road capability, and will last an exceptionally long time with regular maintenance. Average prices can vary, starting as little as $3,000 and can go all the way up to $17,000 USD depending on the year, condition, and mileage.
View Mitsubishi Pajero Mini Ads For Sale
Read our Mitsubishi Pajero Buyers Guide
Mitsubishi Minica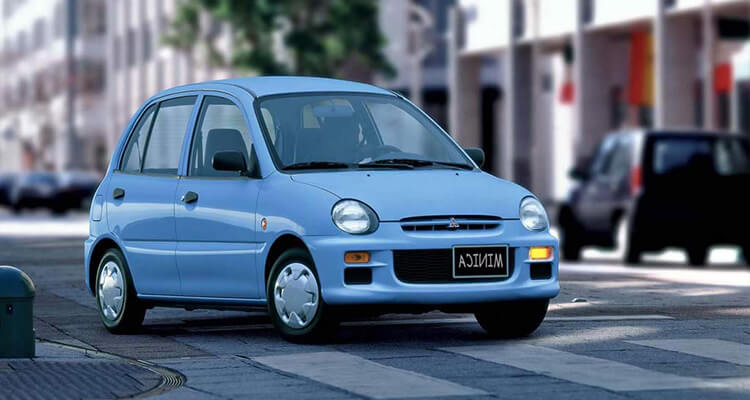 Turbocharged, inter-cooled, four-cylinder, it beat Bugatti (1991) and Ferrari (1994), the 1989 Minica was the first car to have five valves per cylinder, all packed into a commuter van. The Minica was meant for basic transportation with an added beefy engine. Prices don't seem to differ too much as we could find some between $8,000-$10,000 USD.
View all Mitsubishi Minica Ads For Sale
Suzuki Jimny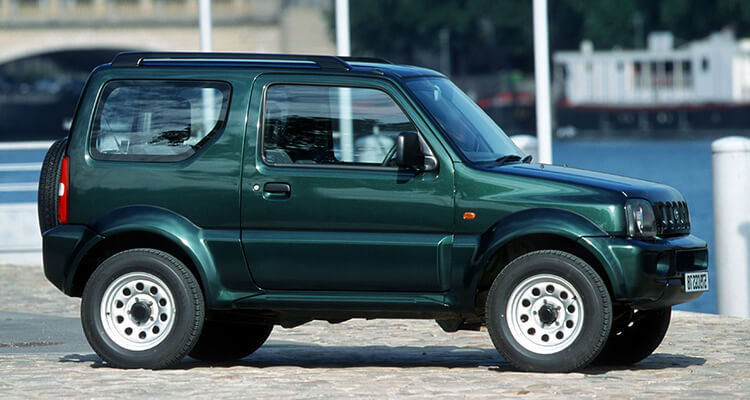 The Off-road FWD SUV, the Jimny, was originally a Kei car for Japan's light automobile tax class. It comes in 4 different body styles: Wagon, Van, Convertible, and Pickup Truck. All body styles are two doors—perfect car for the summer and going on rough terrain. Jimny's can be found at the lowest, around $5,000 USD, but it will vary as time goes on and what version you are looking for specifically.
View all Suzuki Jimny Ads For Sale
Daihatsu Atrai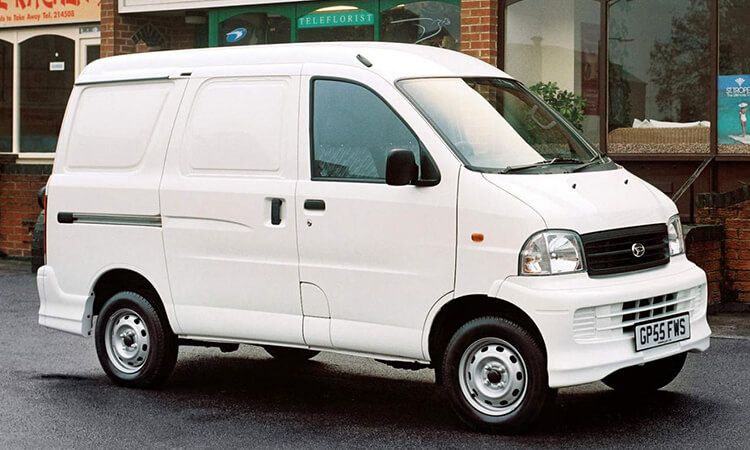 Four-seater minivan perfect for a small family that lives around streets with narrow roads. You can find specific models with powerful turbocharged engines. They are very spacious, and the driving experience is comfortable. Depending on the model you want, we found multiple ones under $10,000 USD. Keep in mind that these prices will change over time.
View all Daihatsu Atrai Ads For Sale
Mitsubishi Minicab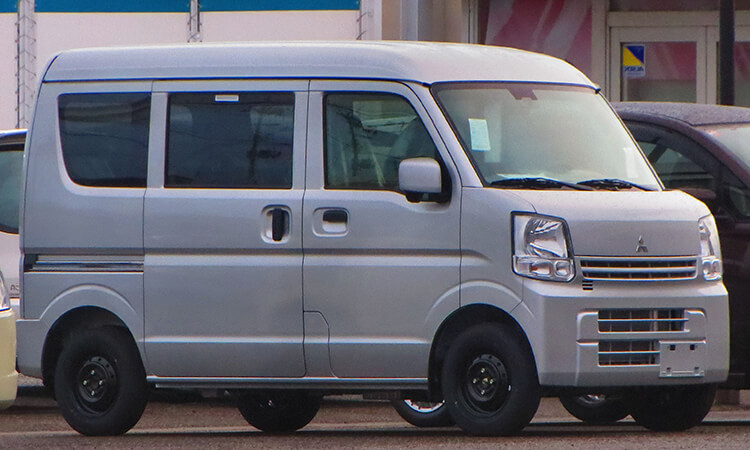 From the name itself, you can already tell that the Mitsubishi Minicab is a Microvan. Maintenance won't be a headache, and many parts of the Minicab can be easily found and aren't rare. These are fun cars to drive around and are not the size of an actual pickup truck, even though it gives off the impression. Pricing wise you can easily find them for approximately $8,000 USD and at the lowest $5,000 USD.
View all Mitsubishi Minicab Ads For Sale
Honda Acty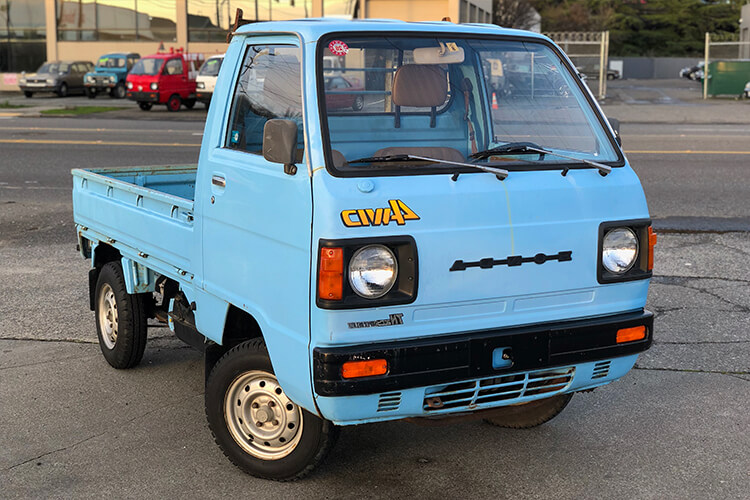 Has one of the best-known Kei microvans/trucks. The Acty series has been in production since 1977 and will be stopping soon in 2021. Built very tough and dependable, the Acty is a very reliable car, and all those features do not drive the price up. Honda made it very affordable to purchase back in the day, making the average in today's time around $5,000-$8,000 USD.
View all Honda Acty Ads For Sale
Read our Honda Acty Buying Guide
Subaru Sambar Dias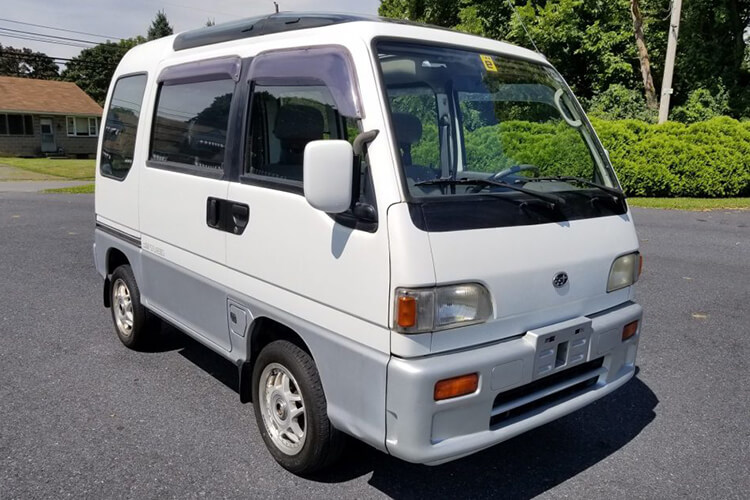 Adding on to the list of small cars, The Subaru Sambar Dias is undoubtedly one of the smallest Kei cars you will see. It comes in two different versions, a Van and a pickup truck. They are cheap and practical, come in 2WD and 4WD, have good fuel economy, and tend to be very reliable. Like most Kei cars, Sambar can be found from a couple thousand to over $10,000 USD, depending on the year, condition, and options on that vehicle.
View all Subaru Sambar Ads For Sale
Read our Subaru Sambar Buying Guide
FAQ
Which are some of the cheapest JDM cars
JDM Luxury sedans such as the Nissan Cedric and Toyota Crown are some of the cheapest JDM cars you can buy with reasonable power outputs. But suppose you prefer sports cars, vans or Kei cars. In that case, there's the Toyota MR2, Suzuki Cappuccino, Honda Acty, and the Honda Beat.
Why are JDM cars cheap?
In Japan, owning an older car is more expensive than owning a new car, especially due to regular inspection and emission regulations. JDM cars also have a lower build quality, making them cheaper than cars from other non-Japanese manufacturers.
Where can I buy cheap JDM cars?
You can either buy in Japan and import, provided that the JDM car is over 25 years old, or buy locally available units listed online or from JDM dealers.
Where to buy cheap JDM imports.
There are various online listings for JDM imports. Still, since these cars have their own share of issues, it is best to buy from a JDM imports dealer where you can inspect the vehicle. The seller might just offer after-sale services if your car develops issues.
How to find cheap JDM cars for sale.
After you decide on the JDM car you want and the budget you have planned, you can filter your requirements on online listings or visit mass JDM car importers who import JDM cars in bulk and have a lower price than other JDM auto sellers.
Which are some of the best cheap JDM cars?
The best JDM cars you can buy on a budget are JDM luxury sedans and coupes. These include the Toyota Soarer, Toyota Chaser, Nissan Cedric, and Nissan Gloria. These have the same engines as JDM sports cars, more cabin space, trunk space, and other better features but at almost half the price.
More Cheap JDM Cars?
Browse all JDM cars for sale from cheapest to most expensive.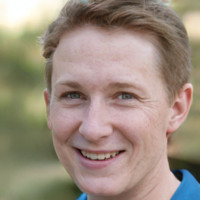 Latest posts by Christopher Weydert
(see all)