Nissan Gloria Buying Guide
If you are familiar with the Nissan Cedric, then the Nissan Gloria is not your new name. Both cars were first produced in 1960, but there is a twist in Gloria's early history. Unlike the Nissan Cedric, which Nissan made initially, the Nissan Gloria started its life under Prince Motors' production line.
The Gloria was sold as Prince Gloria from 1960 to 1971. But in its third generation, 1967-1971, it was sold in Japan as the Nissan Prince Gloria since Nissan merged with Prince Motors in 1966. When Nissan took over the production of the Gloria, it became a sportier version of the Cedric. Price Motors had already made a racing version of the Gloria based on the 1964 Gloria super six.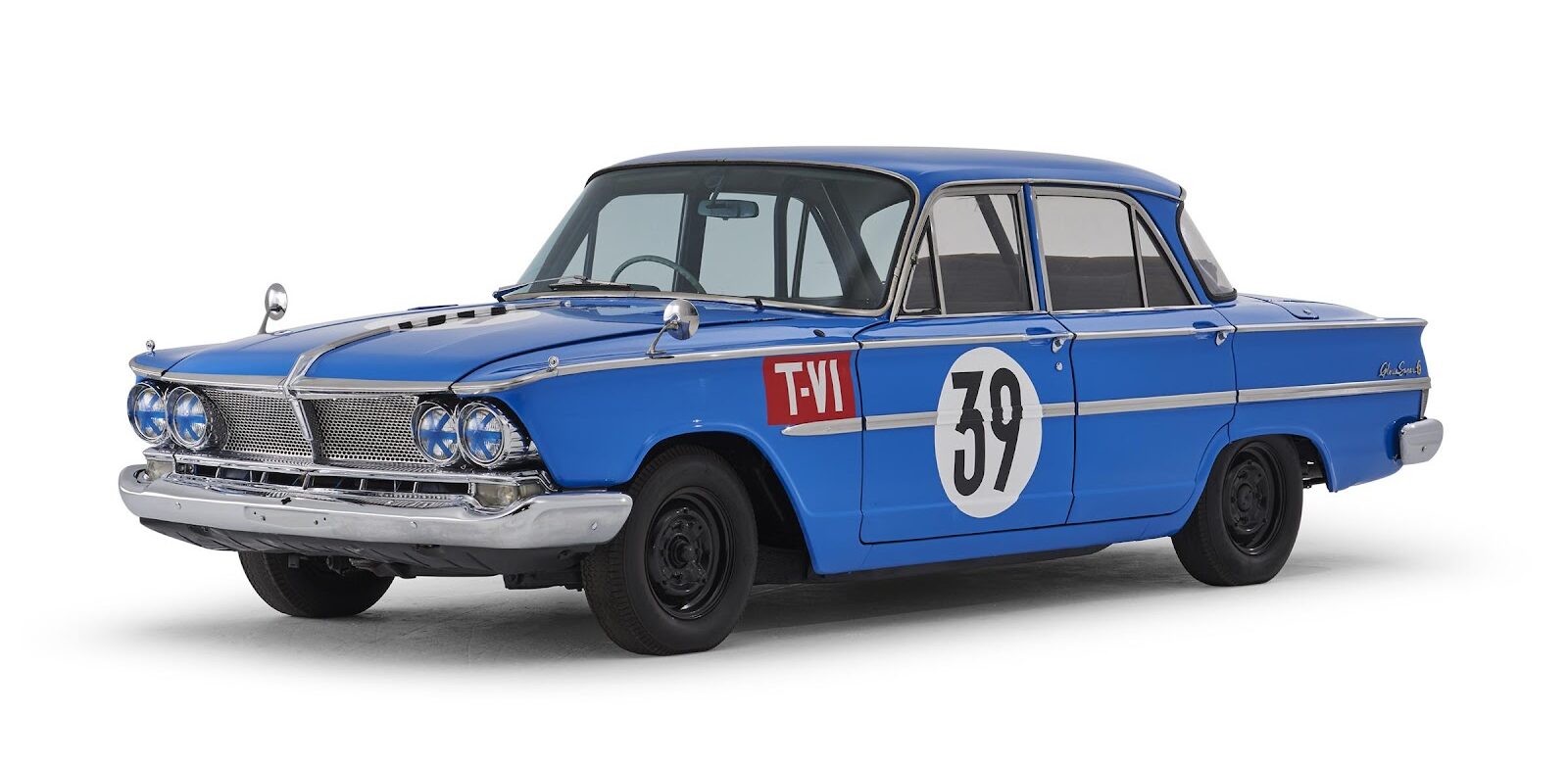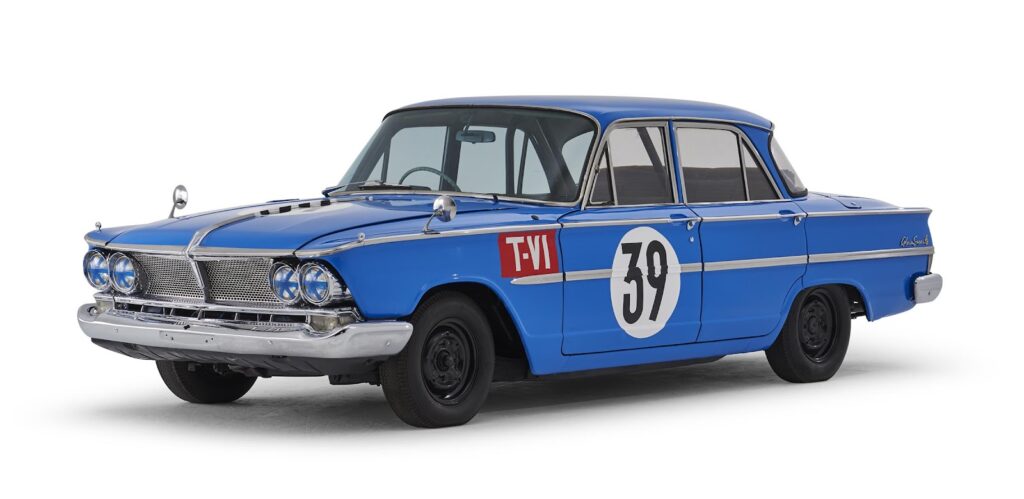 Prince motors built the first Gloria based on early versions of the Nissan Skylines, so it has a lighter platform than the Nissan Cedric. However, the appearance of both cars isn't that different even for the first two generations produced by two different companies.
Nissan took inspiration from Prince Motors earlier before the two companies merged. The only notable differences in the early generations are headlight, bumper, and taillight design.
Differentiating both cars can only be done by identifying the engine code. For example, the sixth-gen Gloria comes with the L-series and S-series engines. However, this does not apply to all model years. After the fourth generation, 230, both share the same chassis code and engine variants.
Pros and Cons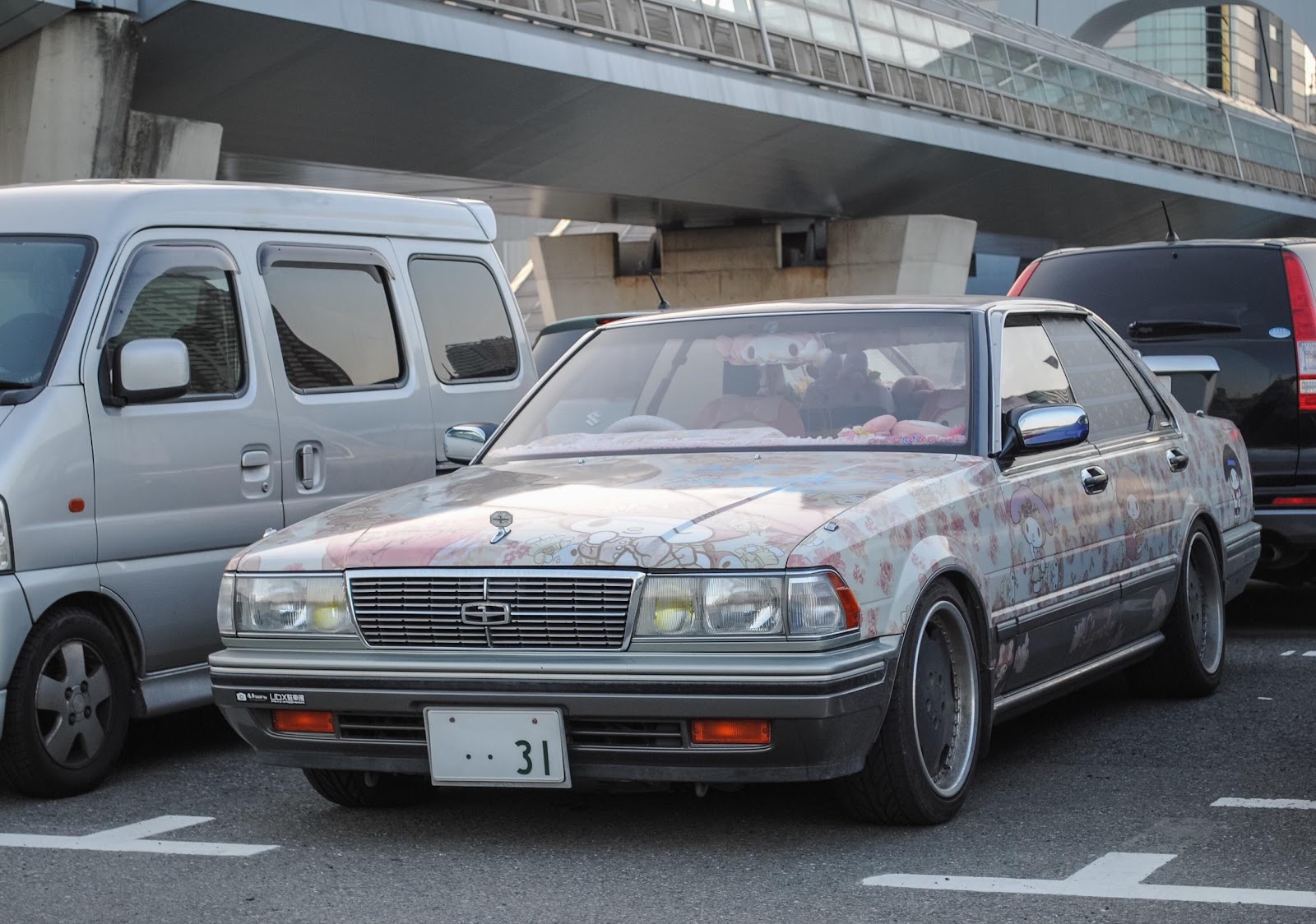 Pros
Great Minimalistic Looks
It's hard to ignore an old lowered JDM sedan with an excellent paint job and a fantastic set of wheels at a car meet. The person who owns it is probably cleaning the chrome bits common in classics regardless of the manufacturer. Designers in the 60s and 70s had a common language. If you've mistaken a Nissan Gloria A30 for a 1964 Pontiac GTO or a Dodge Charger, you're not the first to do so.
JDM classic car lovers will love every Nissan Gloria model produced before 1975. There's too much beauty in JDM classics, from coupes to hardtop sedans, and the Nissan Gloria is no exception. Base models were sold with black paint, while high spec models such as the Super six and custom deluxe come with green, blue, or white paint. The chrome bits on the body panels, headlights, taillights, and grille complement the Gloria perfectly.
Cheap
Most first-time car buyers are willing to spend between $5,000 to 10,000. For that budget, you can get a variety of cars. But if you love JDM cars, the Nissan Cedric is among the few vehicles that fit into that budget. But there are many other options, including the Mazda Miata, a typical first car for JDM fanatics.
Prices for the Nissan President start at approximately $6,000 for one in pristine condition. For a car with a V6 engine, that is pretty cheap. You even have some change left for a wrap and some nice wheels. Older model years are more affordable, and if you have an RB engine lying about in your garage, they make the best project cars.
Pleasant Interior
The Nissan Gloria being sportier than the Nissan Cedric and Cima doesn't mean it's not luxurious. In the interior, you get woolen seats similar to those in the Nissan President. Nissan used woolen seats across their flagship sedans instead of switching materials to reduce manufacturing costs. However, some models used as cabs in Japan come with fabric seats covered with cloth. Buyers could also opt for leather at no extra charges but only in luxury trims.
Unlike in the Nissan President, only the front seats are heated and cannot be adjusted. But still more comfortable than most modern sedans. Suppose you are worried about the interior looking too old and dirty. In that case, a detailing will return your Gloria to its former glory. There's also an upholstery option if you love some personal customization.
Tall passengers won't have it hard in front or rear seats. The leg room is sufficient to stretch your legs whenever you decide to be chauffeured. Headroom isn't that bad either, even for a 6'2 adult. Nissan also considered driver comfort by covering the steering wheel and gear knobs in leather.
The Nissan Gloria also has powered windows except for earlier model years. Other luxury features in the Nissan Gloria include ambient lighting, window blinds, and a classic analog watch mounted at the dashboard's center. If you are a morning coffee person, you might have to get some aftermarket cupholders since the Nissan Gloria has none. A characteristic of Nissan Sedans, even in the Nissan Cima and Cedric.
Shares Parts with Nissan Cedric and Cima
Due to its rarity in the US, aftermarket parts for the Nissan Gloria are hard to come by. Most OEM parts need to be shipped from Japan, which might take longer, thus delaying your project build. However, the Nissan Gloria shares replacement parts with several Nissan Models, including the 350Z.
Well, you might not get body panels from a 350Z, but engine components from VQ engines can be used on VG engines. The VQ engine is just an updated version of the VG. If you have a Nissan Gloria with a VQ engine, you might swap every engine and transmission component from a 350Z with minimal mechanical work required.
Some parts from the Nissan Cedric are similar to those in the Nissan Gloria. Some aftermarket companies, such as Nengnun, label their parts as Cedric/Gloria compatible.
Excellent Ride Comfort
One of the best things about JDM classic luxury sedans like the Nissan Gloria is that they offer a better ride comfort than most sedans in the same price range. The excellent ride comfort is partly because of the luxurious interior. You don't hear any road noise when driving below 60mph with the windows closed. But the trick is not in the interior. It's in the suspension.
Older models have an independent rear suspension which was cutting-edge technology during production. In newer models, you get a similar suspension setup but upgraded features such as helical springs and telescopic shock absorber.
The Nissan Gloria absorbs bumps, and you'd think it has an air suspension similar to that found in the Toyota Crown or Nissan President. Some high-spec trims have a pneumatic suspension which allows a change in ground clearance and rides comfort depending on the suspension mode.
Cons
Hard To Find in The US
Nissan Sedans are rare in the US compared to Toyota sedans. For example, it's easier to find a Toyota Chaser or Mark II than a Nissan Gloria or Cedric. Luckily this doesn't make the Nissan Gloria expensive. A visit to a local JDM car dealership makes it easier to get one. If you still can't find the perfect spec, importing one is also viable, especially through JDM importers in your state.
View a complete list of JDM dealerships, exporters in Japan, and Importers in the US.
Low Ride Height
Stance lovers will enjoy the Nissan Gloria's low ride height, but it comes at a cost, especially when driving on city roads. You'll not need aftermarket coil-overs if you want to lower the ride height. But are you prepared to cringe when you scrap the bumper when entering your driveway or going over a bump?
The low ride height also puts mechanicals such as the oil pan and the exhaust at risk of damage. You can drive carefully or get adjustable coil-overs if bags are too expensive.
Controls Labeled in Japanese
Most JDM cars were with Japanese-labelled controls, especially if there were no specific make and model export units. The Nissan Gloria is no exception since very few units were exported to Native English countries. Some controls are navigable by default since all cars have the same purpose.
But if you want to change the navigation system settings, you might have to learn a little Japanese.
Common Issues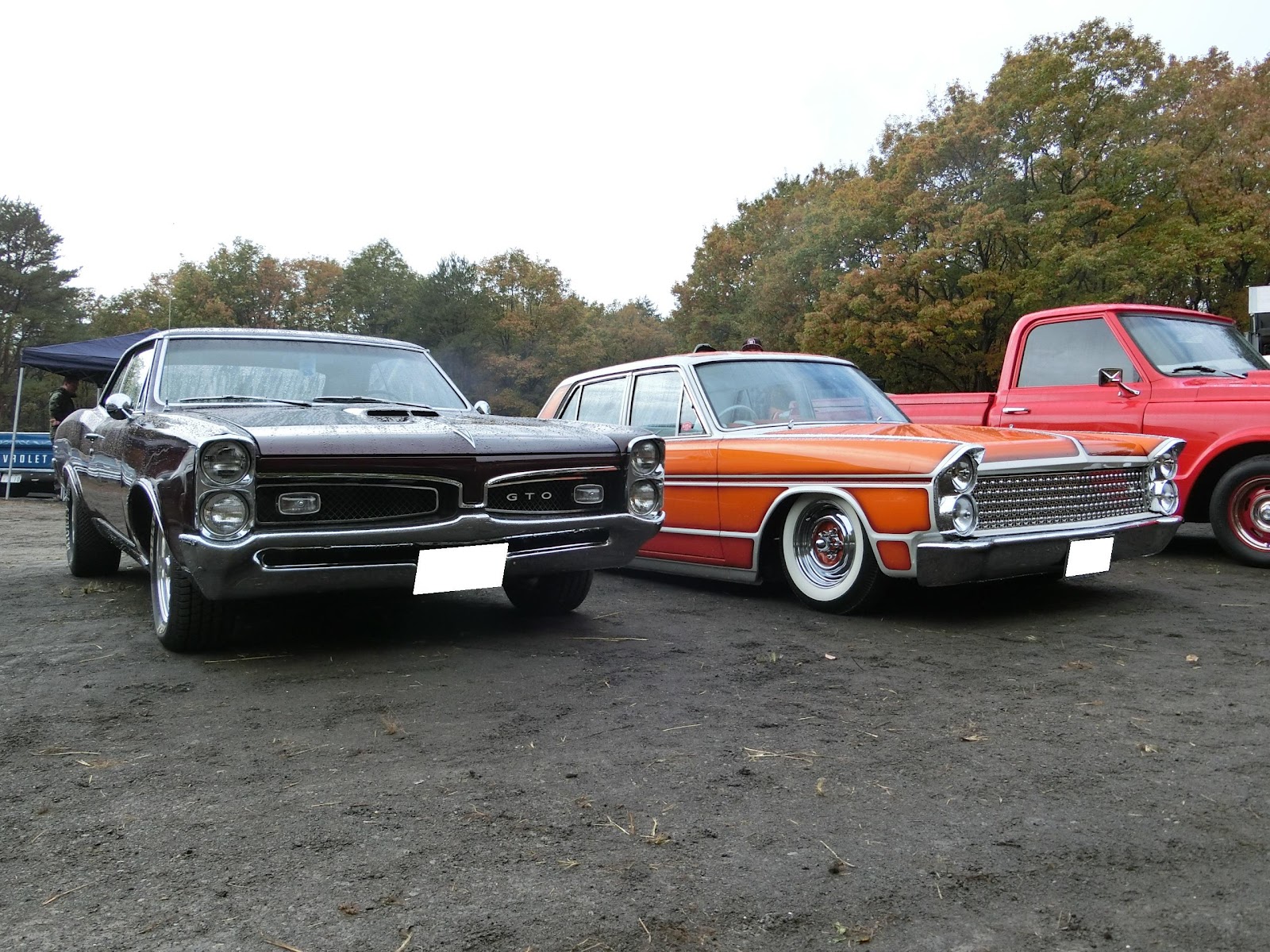 Rust
For a car that is anything between 20 to 60 years old, rust is inevitable. There is no specific data on where rust occurs on the Nissan Gloria, but there are common rust spots on older cars you should check. Underneath the car is always the first rust spot to inspect, then move to the engine bay before other parts.
Surface rust is typical, but if there is excess rust, it should be a determining factor whether you buy the car or not. Other common rust spots include, in the trunk, under the wheel wells, and on the wheel hubs. Uneven surfaces on the paint might also indicate rust underneath, depending on when the car was last repainted.
Failing Electronics
Not everything works on old cars, and the Nissan Gloria is no different. Sometimes you must unlock the passenger door from the inside due to jammed door locks. Or the fog lights won't turn on, especially when you need them on a snowy morning. Nobody changes the OEM fog lights; they are probably dead on a Nissan Gloria.
The car is still drivable with some failures. But if the ABS sensor or the headlights are not working, you should fix the wiring before driving your Gloria. Some comfort features such as the powered seats or AC might also work occasionally. Rewiring is the easiest fix since the wires and harnesses might be worn out due to old age.
Faulty Braking System
Upgrading the brakes should be a priority if you decide to put money in a Nissan Gloria. Most come with a rear drum and front disk brake setup, which works as it should but might need changing. New brakes will do, but if you have some money to spare, you can upgrade to all-around aftermarket disc brakes.
High Oil and Fuel Consumption
High oil and fuel consumption in a Nissan Gloria are more of a disadvantage than a mechanical issue. By nature, Nissan VH, VQ, and VG engines have high oil and fuel consumption. But if you notice consumption is higher than usual, check for leaks on the head gasket and seals.
These are among the issues that the Nissan Gloria shares with the Nissan Cedric. To read more on common problems affecting the Nissan Gloria and Cedric, read our Nissan Cedric buying guide.
Average Prices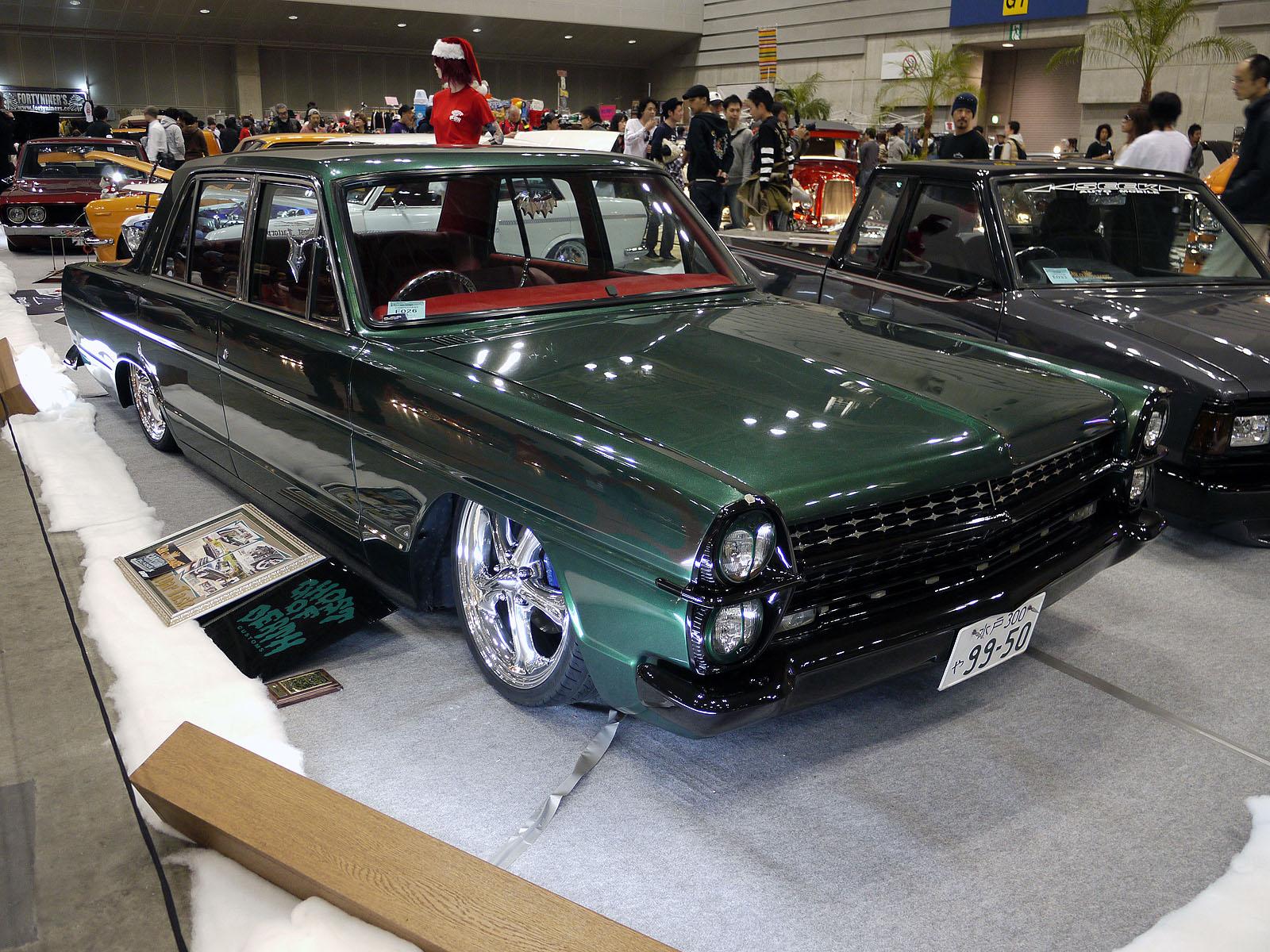 Prices for the Nissan Gloria start at approximately $6,000, making it the perfect budget birthday present for a teenager turning 16 years old. When you manage fuel and oil consumption, the VG and VQ engines are some of the most reliable and durable JDM engines.
Comparable Alternatives
Models and Specifications
1959-1963 Prince Gloria (BLSI)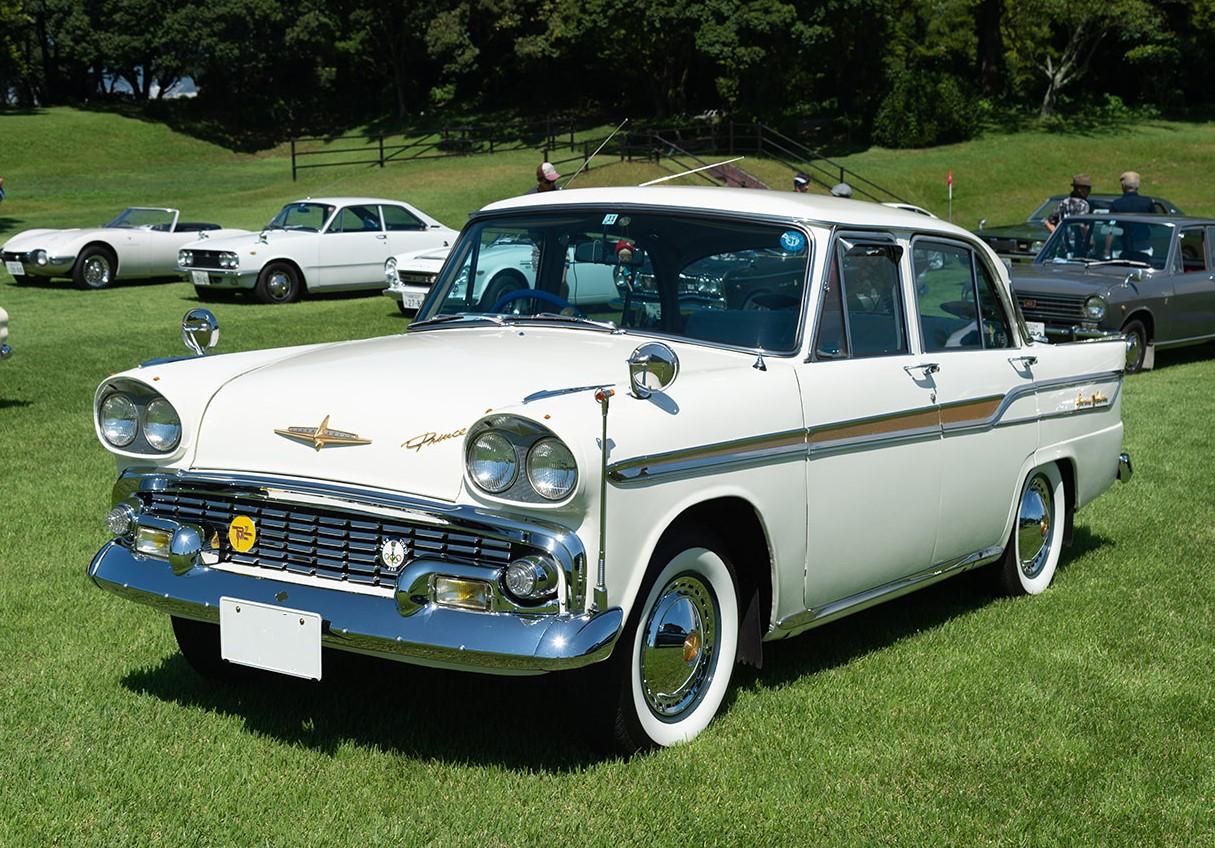 The first-gen Nissan Gloria debuted in late 1959 based on the Nissan Skyline ALS1, thus the chassis code BLSI. But it was produced under Nissan's sister company, Prince Motors
At this time, Nissan was making the Nissan Cedric, and the two cars had similar looks and shared body panels. If you have a keen eye, you'll notice Prince Gloria has horizontally placed dual headlights on each side while the Nissan Cedric has vertically placed dual headlights.
You get the Gloria BLSI with two 1.9-liter 4-cylinder engine variants, GB30 and GB4. Like most cars produced in the 60s, the 4-speed automatic transmission was the only option for Gloria.
1963-1967 Prince Gloria (S40, W40, S44)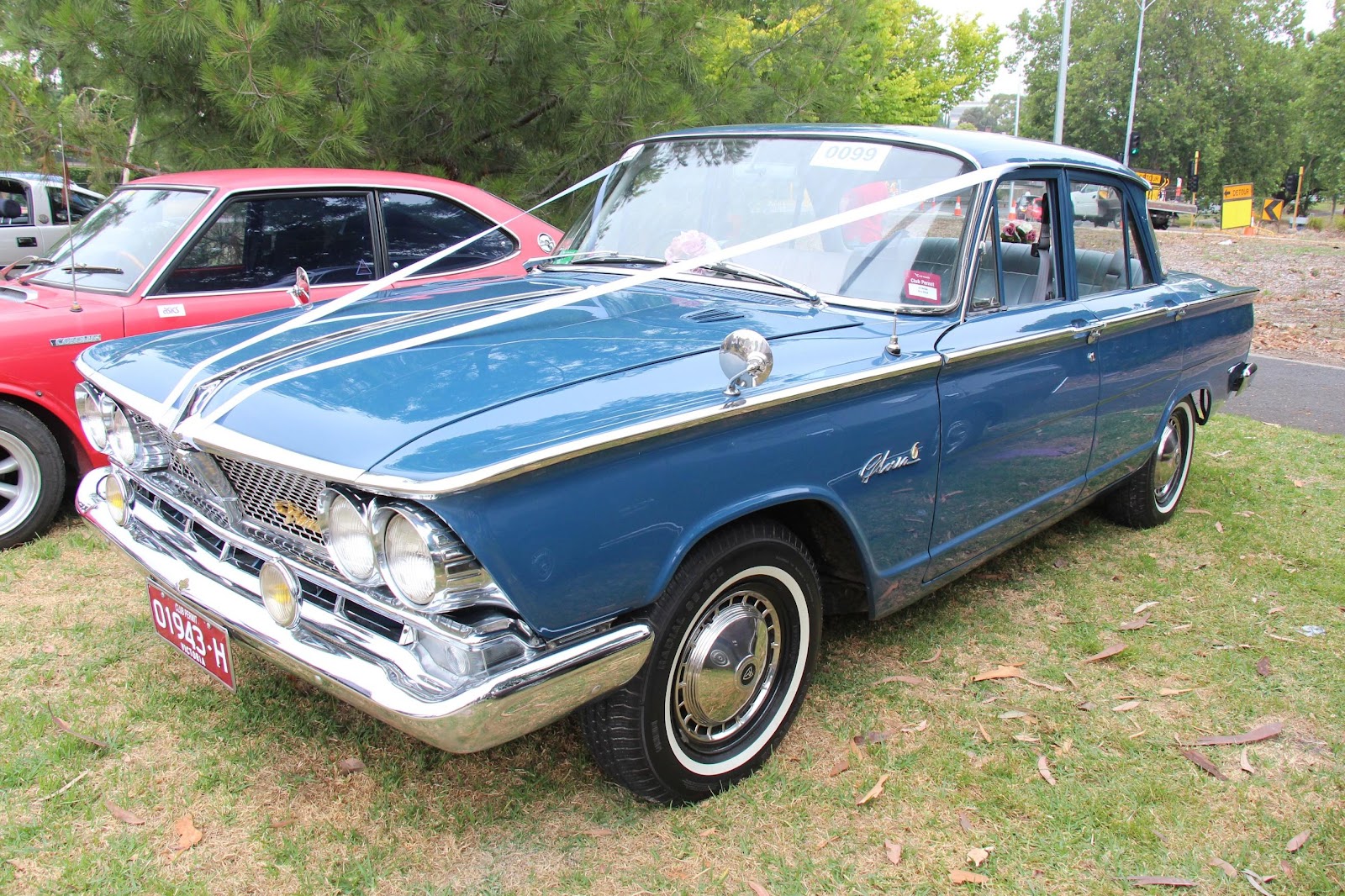 Before Prince installed a 6-cylinder engine in the Skyline, they installed it in the Nissan Gloria, making it the first Nissan/Prince to feature a 6-cylinder engine. A new platform was also introduced, and designers took inspiration from the Chevrolet Corvair, recently introduced in the Japanese market.
To increase sales and due to high demand, Prince Motors added a Gloria wagon to the production line built on a more extended platform than the Gloria sedan. They also made a racing unit out of a Gloria Super Six and raced it at the Japanese Grand Prix in 1964. All these improvements, including larger engines, meant that the Gloria was no longer a compact sedan under Japanese road laws.
You get the second-gen Gloria with a 2.0-liter 4-cylinder and two I6 engines, a 2.0-liter, and a 2.5-liter engine. Like the previous generation, the second-gen Gloria only comes with a 4-speed manual transmission.
1967-1971 Nissan Gloria (A30)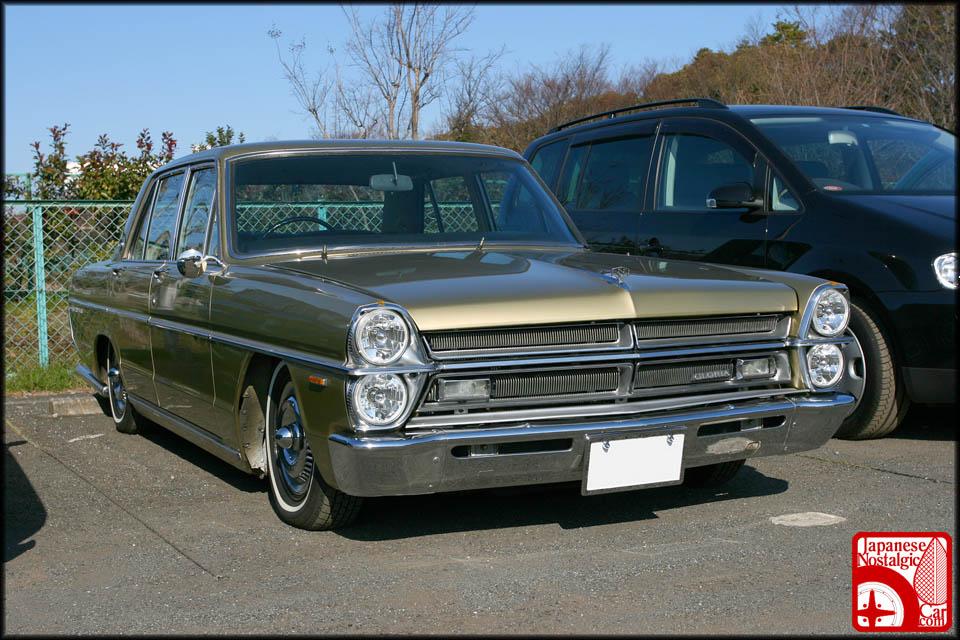 The third-gen Gloria was produced after Nissan merged with Prince Motors in 1966. However, since it was still government-registered under Prince Motors, it was sold as the Nissan Prince Gloria. At the time, the government was using Prince Gloria. After Nissan took over production, Prince Motors was tasked with producing the Prince Royal Saloon for government use.
Nissan discontinued all previous engines except the 2.0-liter 6-cylinder G-7. The 2.5-liter engine was discontinued mainly due to high road taxes that owners faced due to Japanese road tax regulations regarding cars with large engines. Since it was no longer considered a compact sedan, the taxes were more than pressing to the owners. A new 3-speed automatic transmission was added as an option to the 4-speed manual.
1971-1975 Nissan Gloria (230)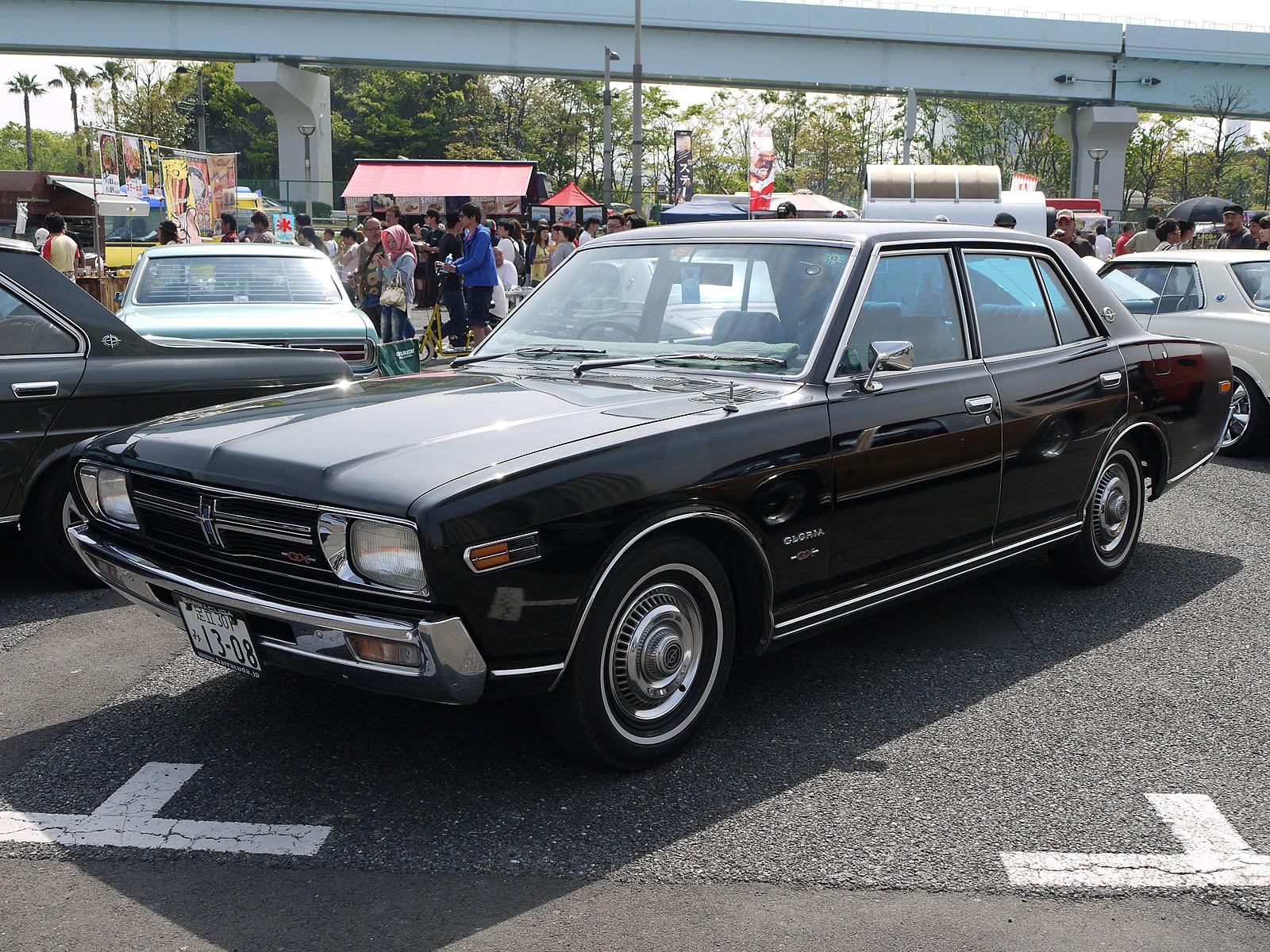 After 1971 Nissan solely produced the Nissan Gloria built on Cedric's platform. For example, the Nissan Gloria 230 (fourth generation) is similar to the Cedric 230 (third generation) with minor facial changes. The signal lights, bumper, and mirror design are the only features that are not shared.
A new Gloria coupe was introduced in 1973 based on the Cedric coupe (Datsun 260). Nissan made it to compete against the Toyota Crown coupe and later the Mazda Cosmo.
All models have a 2.0-liter or 2.6-liter engine mated to a 4/5-speed manual or 3-speed automatic transmission.
1975-1979 Nissan Gloria (330)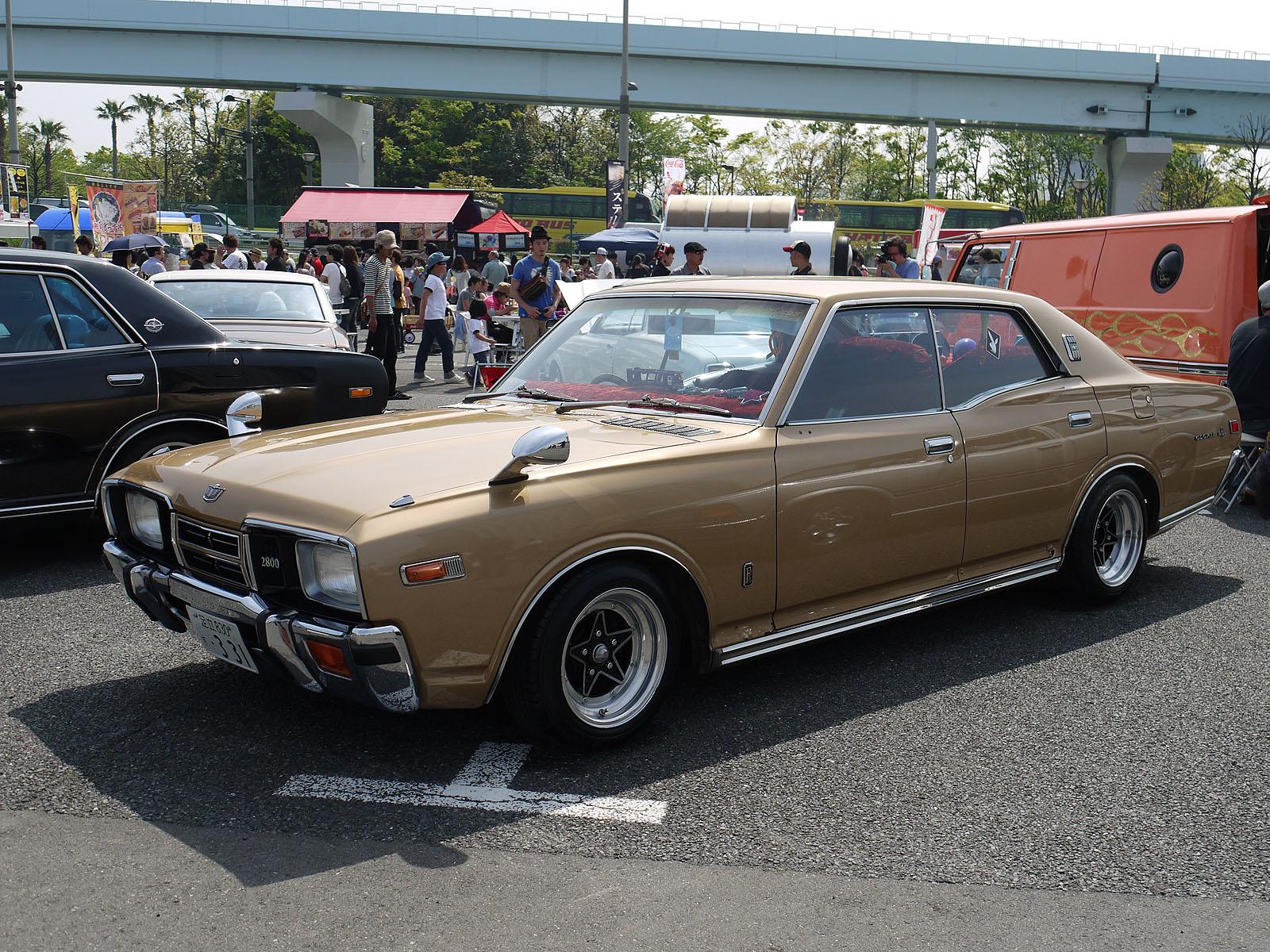 The fifth-gen Gloria was built on the Cedric 330 chassis, the same chassis used in the Gloria 230. It's available as a coupe, van, or sedan like previous generations. Nissan didn't use a variety of engines in the Nissan Gloria as in the Nissan Cedric.
The fifth-gen Gloria comes with 2.0-liter 4-cylinder engines and two 6-cylinder engines. Nissan still retained the 4/5-speed manual and 3-speed automatic transmission for the Nissan Gloria.
1979-1983 Nissan Gloria (430)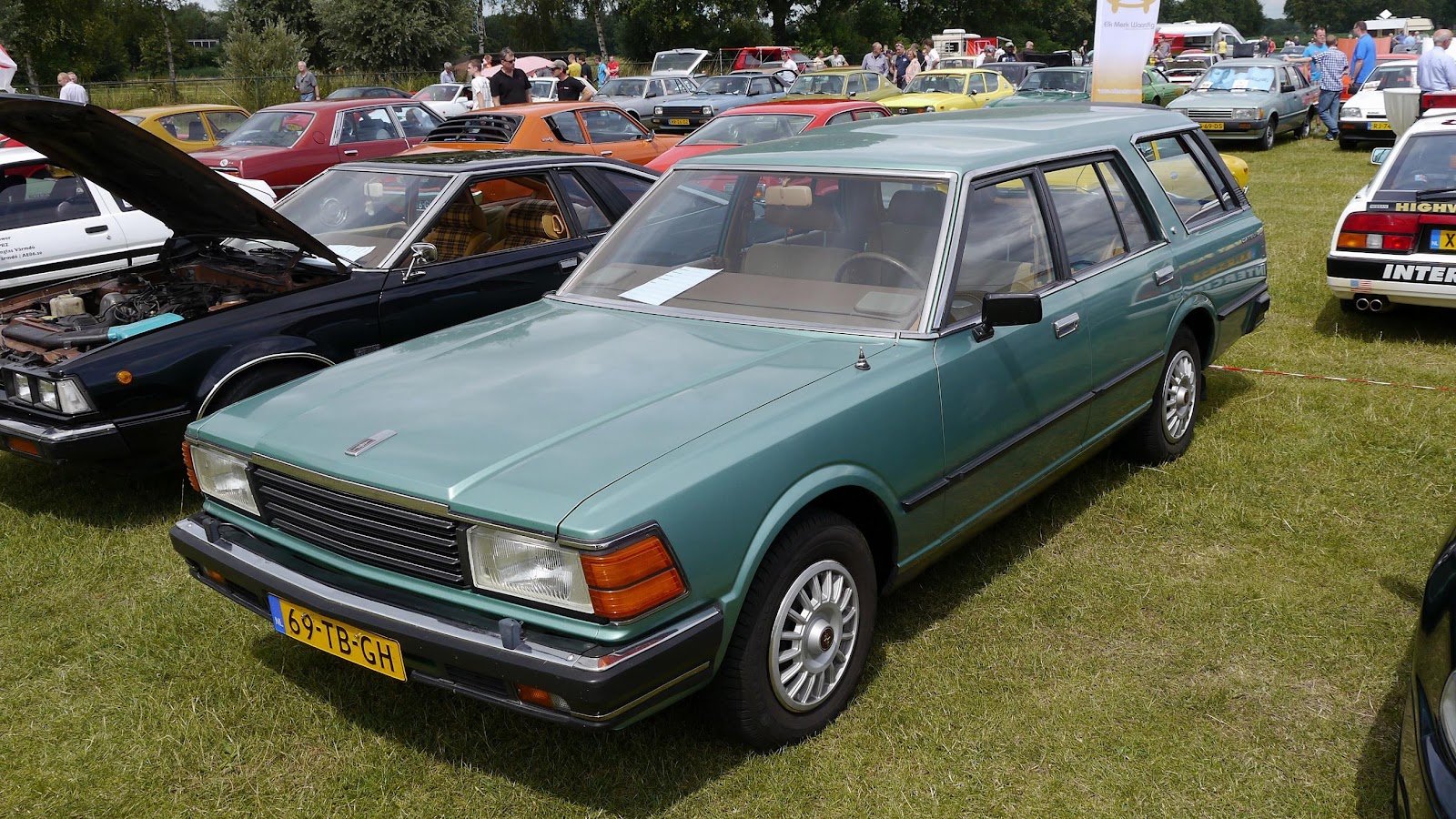 For the 6th generation, the Nissan Gloria was completely updated with a new platform and a redesigned body with smoother flowing body lines. Newer trims and more engines were offered, including a 2.0-liter turbocharged L20ET used in the Jack Nicklaus trim. The Jack Nicklaus trim was the top-of-the-line spec outdoing the Brougham with the 2.8-liter 6-cylinder L28 engine.
Other models come with different variants of the L-series and S-series engines. Also, two diesel engines, 2.2-liter SD22, and 2.8-liter LD28 engines were used. Transmission options remain the same, like in the 330 Gloria with an addition of a 4-speed automatic.
1983-1987 Nissan Gloria (Y30)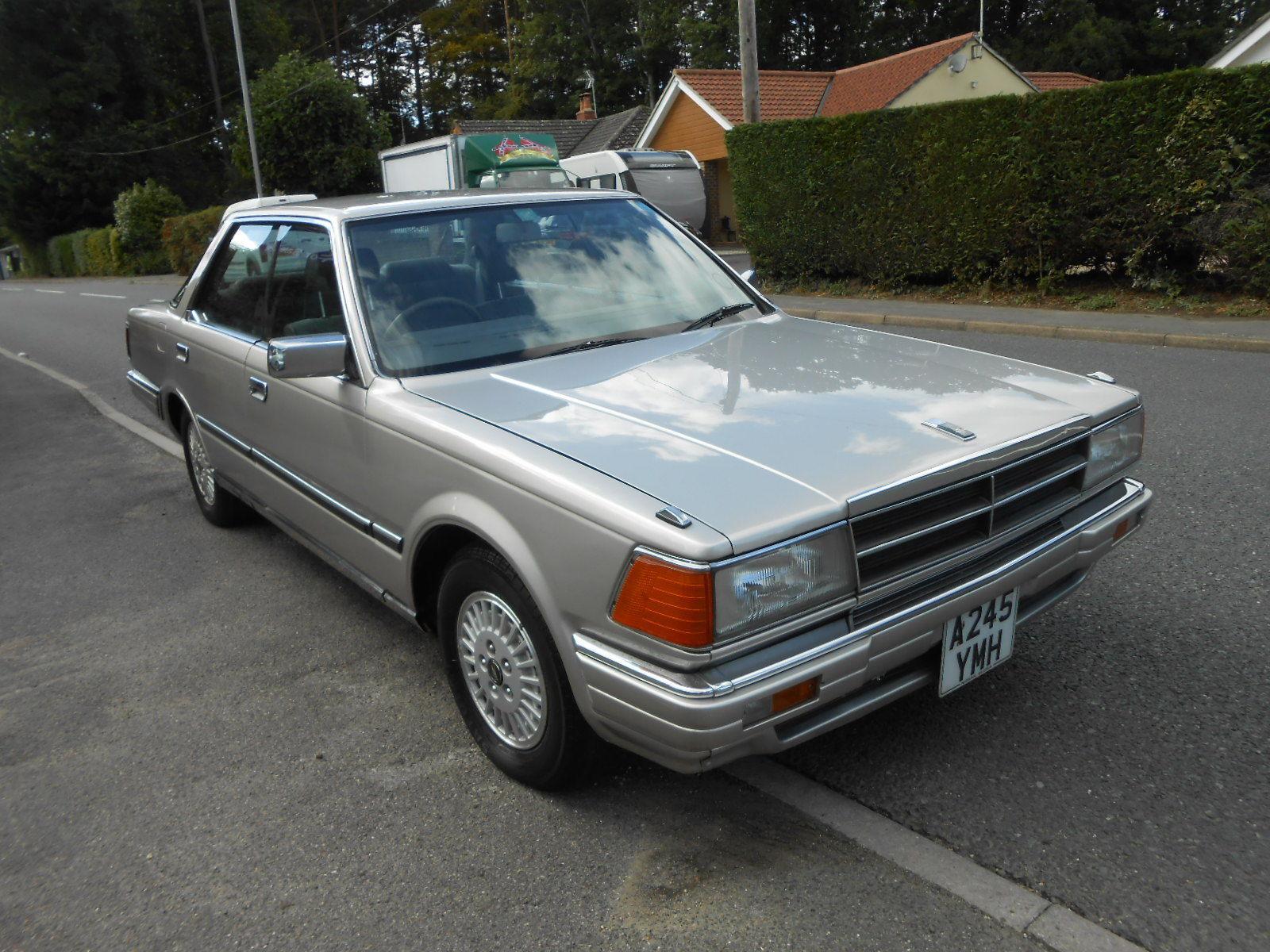 There's no notable difference between the Gloria 430 and Y30 except maybe a minor facelift on the front and rear bumper and adding chrome bits on the bodywork. However, it received Nissan's new series of VG V6 engines. Due to success in previous generations, the 2.8-liter LD28 engine was still used even in the Nissan Cedric.
You get the Y30 Gloria with a 3/4-speed automatic or 4/5-speed manual. However, the 5-speed manual was reserved for trims with the turbocharged 2.0-liter VG20ET and 3.0-liter VG30ET. Buyers who wanted units with these engines could also opt for the 4-speed automatic transmission.
Changes were made to the suspension as the Y30 Gloria received an independent front suspension. For the rear suspension, sedans have a multilink suspension, while wagons have an independent rear suspension. Interior customization was also optional, depending on the trim.
1987-1991 Nissan Gloria (Y31)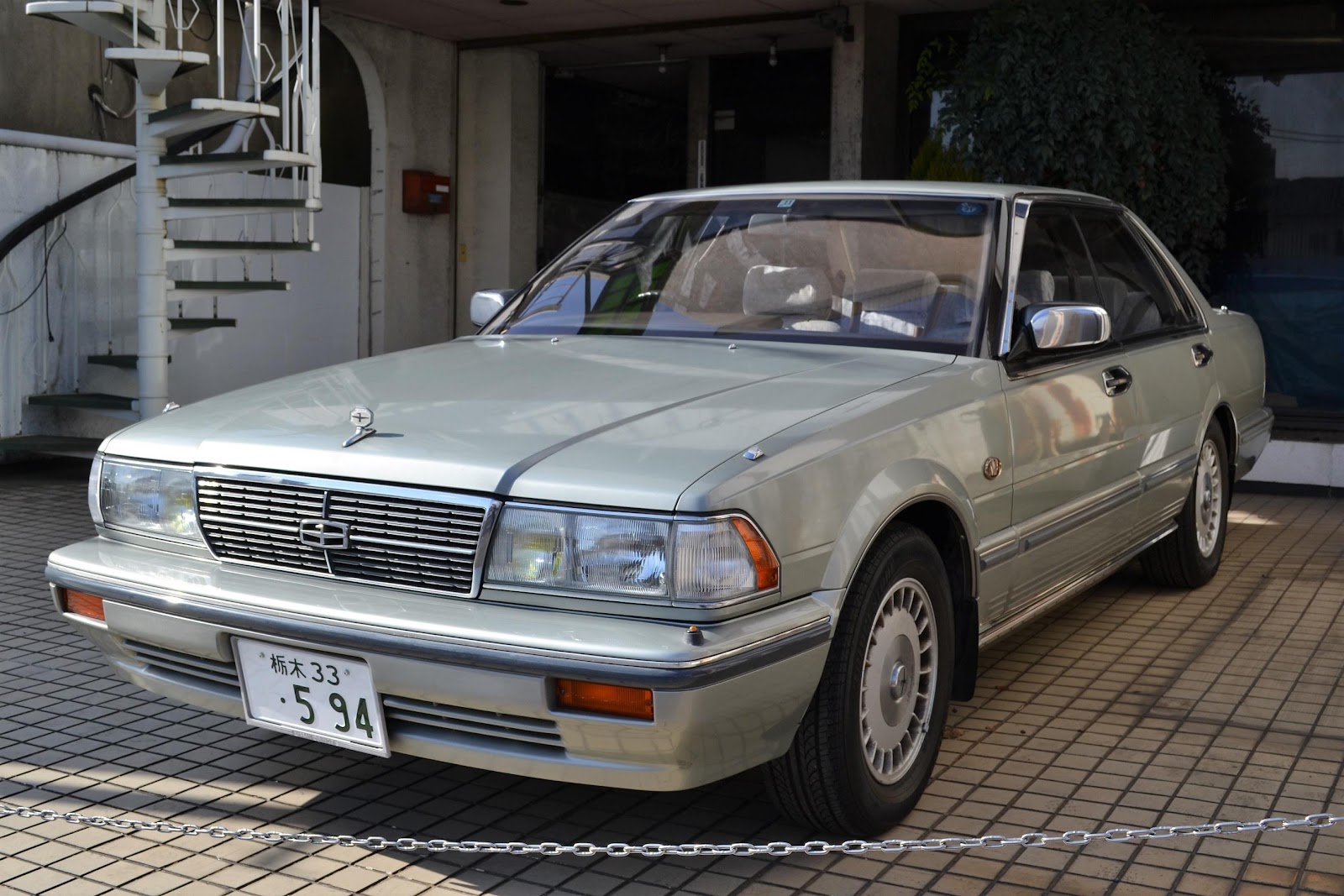 For the 8th Generation, Nissan discontinued the wagon citing low sales, and the 2.8-liter RD28 diesel engine replaced the L28 diesel engine. Unlike the Nissan Cedric, which received a significant facelift in 1987, the Nissan Gloria still retained the same look as the sixth-gen Gloria 430.
However, significant upgrades were made to the engine and transmission. A new DOHC turbocharged engine was introduced, the 2.0-liter VG20DET and the 4-speed automatic transmission is computer controlled to improve gear shifts.
The gear shifter was also moved to the floor to improve driver engagement by keeping hands on the steering wheel. Like all previous generations, the Y31 Gloria has an FR (front-engine rear-wheel-drive) layout. It comes with a 4/5-speed automatic transmission.
Autech, Nissan's tuning division, made a sportier version of the Gloria Grant Turismo (GT) with the 2.0-liter turbocharged V6. This model was made to appeal to younger buyers. Thus, it has a sportier appeal and unique tweaks, such as an upgraded infotainment and stereo system. It also has a better-sounding exhaust than the standard Gloria GT.
The Nissan Gloria was temporarily discontinued in 1995 and replaced with the Y32. Only customer units were finished that year, and government parade units were produced until 2014.
1991-1995 Nissan Gloria (Y32)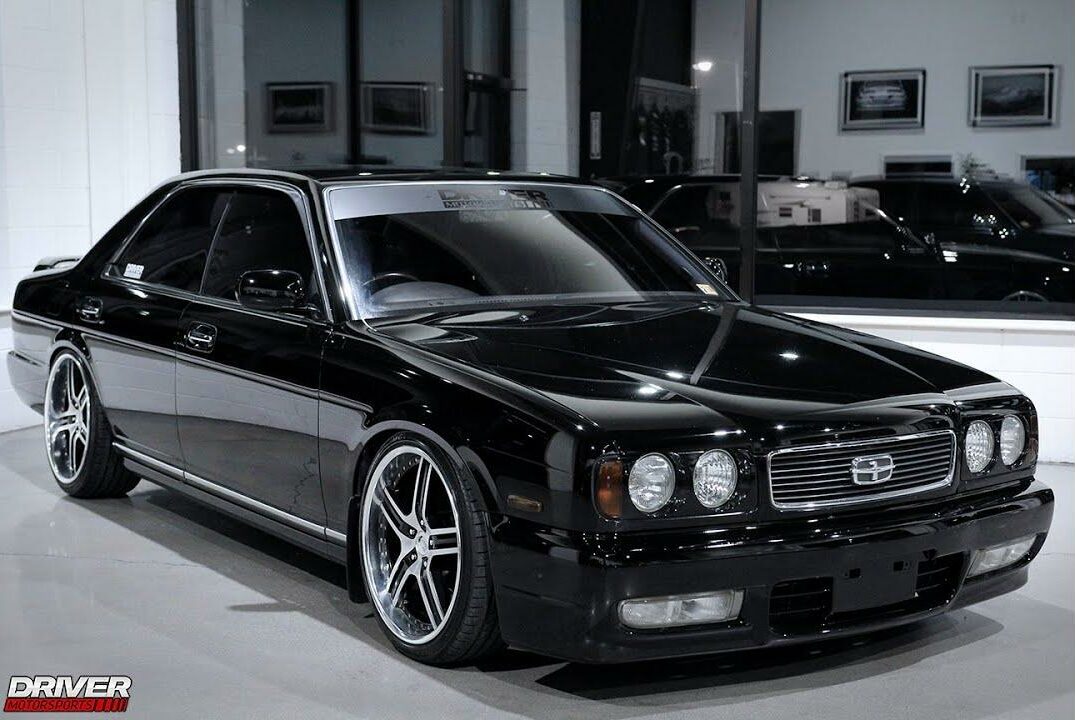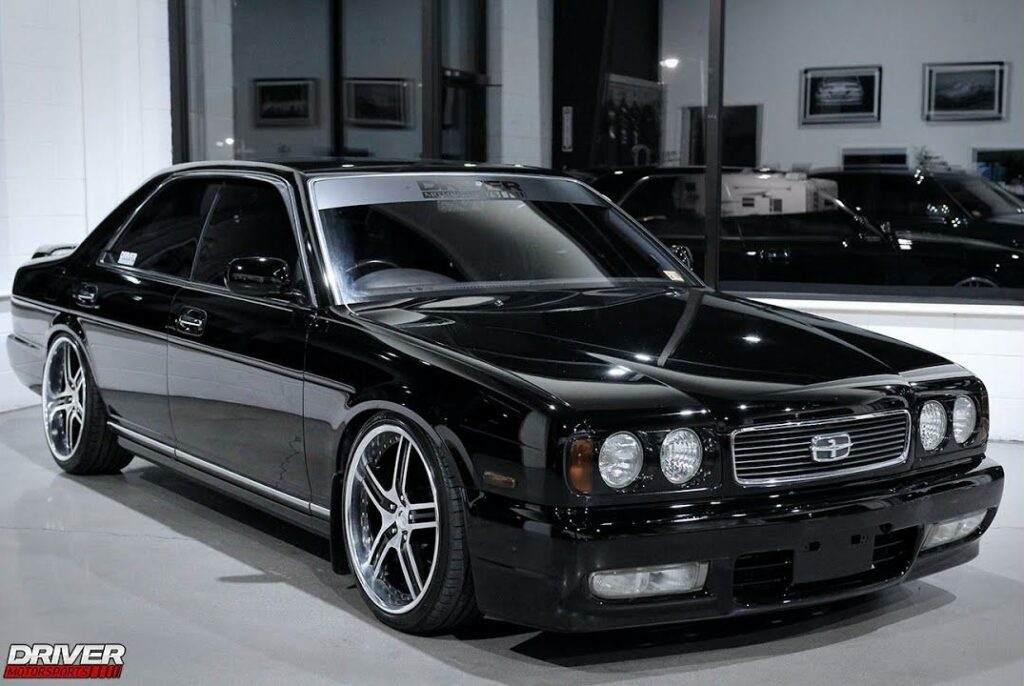 The Nissan Gloria Y32 debuted in late 1991 based on the Nissan Cedric Y32. It has smoother flowing body lines and a lower ride height than its predecessors. Also, Nissan discontinued the hardtop sedan and added a B pillar for additional support, among other safety improvements such as an improved braking system.
Nissan still used the VG engines from the previous Y31 generation but only offered the 4-speed or 5-speed automatic transmission.
1995-1999 Nissan Gloria (Y33)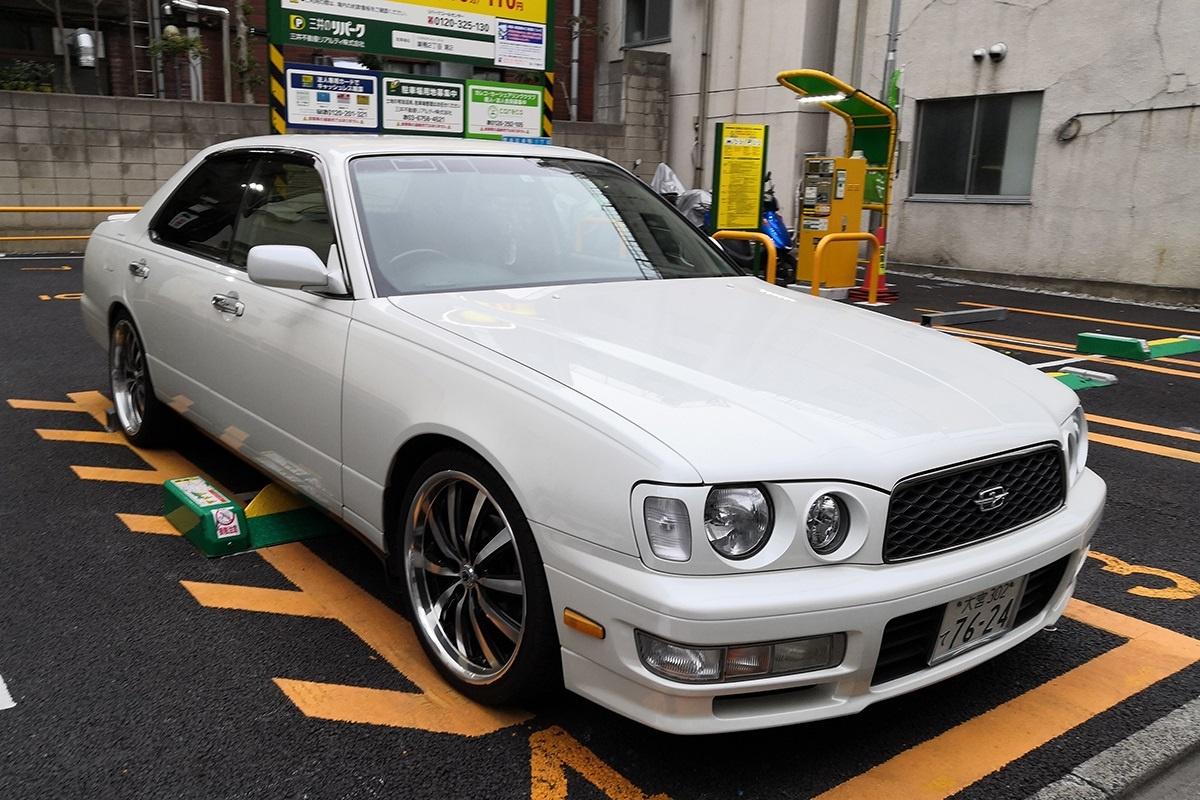 Nissan only updated the front bumper, fog lights, headlights, and taillights when they released the Gloria Y33. VQ VY engines were introduced, replacing the previous VG engines. You can also get one with a 2.8-liter diesel engine mainly used in cab units.
High-spec models like the Grand Turismo and Brougham come with the VQ30DET. You get a turbocharged 2.5-liter RB25DET in the Grand Turismo trim, which also has Nissan's ATTESA E-TS AWD system.
1999-2004 Nissan Gloria (Y34)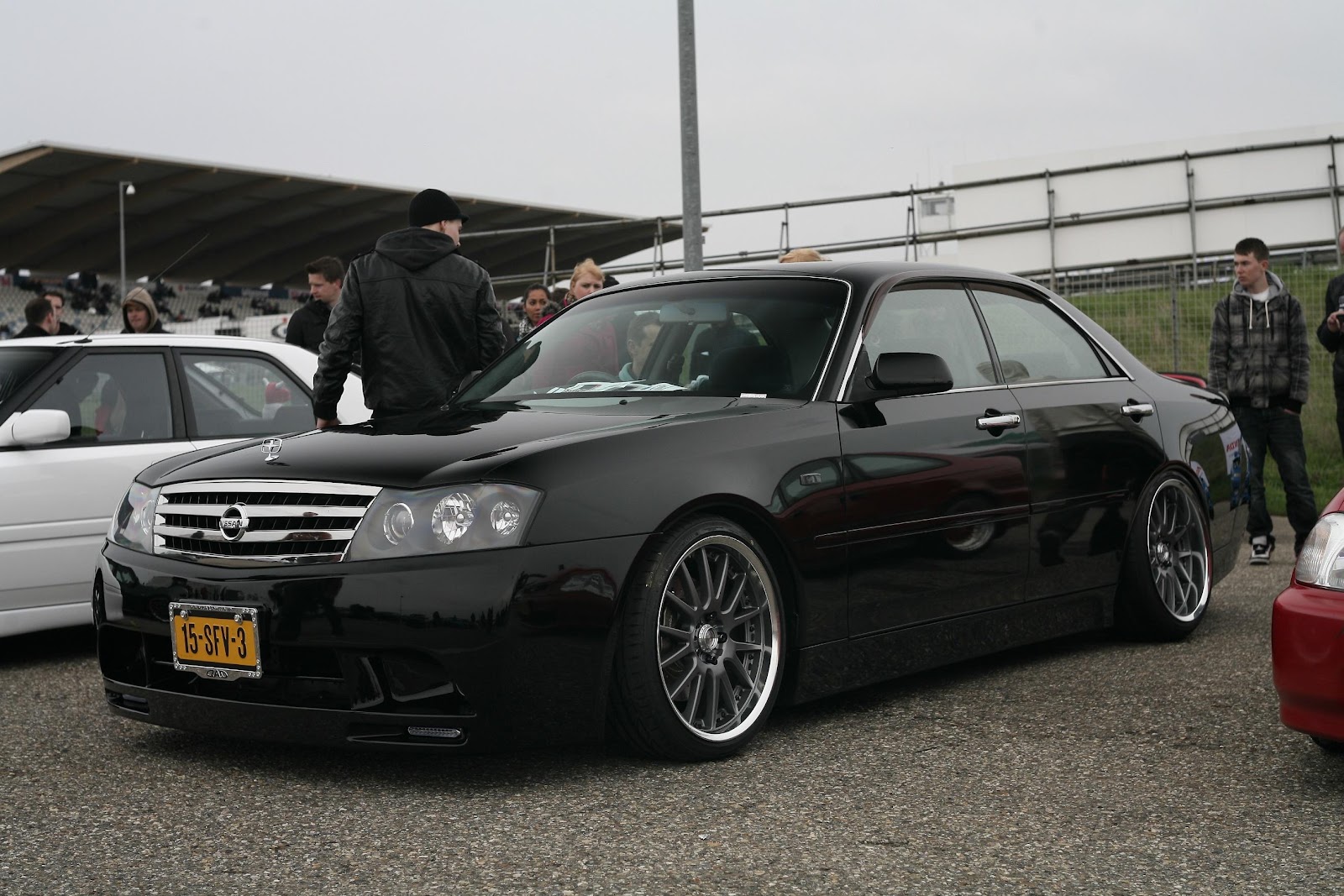 Nissan merged with Porsche to manufacture the last-gen, Nissan Gloria. The collaboration mainly revolved around the engine as they upgraded the VQ to direct fuel injection. Autech also produced a 40th-anniversary model based on the Gloria GT with the RB25DET and AWD. Top-of-the-line models, which include the Ultima Z and ZV, come with a CVT transmission. Other trims have the 4-speed automatic transmission used in the Y33.
FAQ
Which engine is in a Nissan Gloria? 
The Nissan Gloria uses the same VG and VQ engines as the Nissan Cedric and 350Z. Older models have the H-series and L-series engines. 
How many miles will a Nissan Gloria last?
When maintained regularly, a Nissan Gloria will last for around 180,000 miles. The VG and VQ engines are high-maintenance engines. If you skip a scheduled service day, the lifespan shortens.
Is a Nissan Gloria Reliable?
Apart from the high fuel and oil consumption Nissan Glorias are some of the most reliable cars. Owners give it an average reliability rating which is not bad for a 20-year-old car.
What is the difference between a Nissan Gloria and Cedric?
The Nissan Gloria is a sportier version of the Nissan Cedric. However, both share the same platform and body panels. If you want a Nissan classic sedan, either is perfect.
Is a Nissan Gloria the same as a Nissan Cedric?
Practically, yes. Both cars are built on the same platform, have similar engine options, and share body panels. The only difference is the badging.
How to differentiate between a Nissan Gloria and Nissan Cedric?
The best way to differentiate a Nissan Gloria from a Nissan Cedric is by looking at the badging. Both have similar emblems, and identifying badging, especially in the interior, is the best way to differentiate between a Nissan Gloria and Cedric.
Can I drift a Nissan Gloria?
Yes. The Nissan Gloria's FR platforms make it one of the best budget drift builds. However, you might need to shed some weight off it and increase the engine's power output.
How To Import a Nissan Gloria
Read our Ultimate Guide on How to Import a Car from Japan.