Suzuki Alto Buying Guide
The Suzuki Alto brings back Japanese nostalgia from the 1980s and 1990s with its little boxy body and tiny wheels, a characteristic of any Kei car produced during its time. Kei cars don't get much credit in the JDM car scene, but the Suzuki Alto is among the best Kei cars, especially if you get a Works variant or any variant with a turbocharged engine, such as the Juna and the Chinese Chang'an.
Sure, the Suzuki Alto doesn't have a beefy engine or one that you can tune and mod to high horsepower figures, but it makes the perfect daily driven car if you want something fun to drive, cheap and reliable. Compared to its competitors, such as the Mazda Autozam AZ-1 and Honda Beat, it's the most affordable and among the few Kei cars with AWD. It also makes the ideal first JDM car for anyone short on funds who wants a slice of the JDM car culture.
Kei cars were initially designed to make transportation in cities easier and cheap for crowded cities in Japan, bringing the Suzuki alto into production in 1979. Early production model years have a 540cc engine as a result of being produced during the 540cc engine era, and Suzuki Gradually increased engine size as Kei car regulations changed over the years.
Given that little is known about the Suzuki Alto, this guide outlines the pros and cons and possible mechanical issues, among other need-to-know factors.
Pros and Cons
Pros
Cheap
Unlike most turbocharged Kei cars in its class, such as the Suzuki Cappuccino and Honda Beat, prices for the Suzuki Alto start at just under $5,000 and hardly go over $10,000. In comparison, Honda Beat prices average around $11,000. Some might say the convertible roof justifies the price difference, but from a performance, practicality, and performance perspective, the Suzuki Alto is a better purchase.
Most JDM car buyers are mainly interested in cars with manual transmissions and turbocharged engines. But if you are still interested in a base model Suzuki Alto, prices start at approximately $1,000 to slightly over $6,000, depending on the model year.
Quick and Fun To Drive
The Suzuki Alto might have a small engine, but pedal fun is guaranteed with a manual transmission and turbocharged engine. The throttle response is impressive thanks to its lightweight chassis and high-revving engine that revives to 8500 RPM!
Japanese Kei car regulations state that Kei car engines should not produce more than 64 horsepower. Suzuki adhered to regulations, but from owner forums, it's possible to milk a little more from the engine by increasing the size of the exhaust valves and intake ports. A larger aftermarket turbo might also help increase the power but rebuilding the factory turbo might also work if you are short on cash.
Handling is not that great, but it can be improved by lowering or upgrading the suspension and brakes, especially on the rear wheels, since most Suzuki Altos come with rear drum brakes. Upgrading the front discs and calipers might hold but not for long before they heat up. There's no feeling that beats the acceleration of a tiny car on a straight, and you might also embarrass some sports car owners in a 660cc Kei car.
Economical To Run and Maintain
Maintenance costs have never been low as they are in Kei cars. Most might consider the 9-gallon (35-litres) fuel tank in the Suzuki Alto too tiny. Still, it's more than enough to quench the engine for track weekends, as average fuel consumption is estimated at 45 to 70 mpg, depending on the model year. Suzuki Altos with turbocharged engines consume more than NA engines but still have a better fuel consumption than a Mazda Miata.
Oil changes should cost nearly nothing, and the only major maintenance issues you should worry about when owning a Suzuki Alto are brakes and coolant. Insurance should also be cheap since it's probably lower than a Mazda Miata which most owners pay around $1,300 per year.
Easy To Work On
If you love working on cars or you've always had a dream of working on cars, the Suzuki Alto is the perfect car to kickstart your hobby. There's nothing too mechanically or structurally complicated, and even lifting it doesn't require any special equipment as it's lighter than a few bags of cement.
It's fun when you can do oil and coolant changes in your parking lot, and you don't have to schedule a garage call when something goes wrong. Of course, you'll need some mechanical skills, but Kei cars, like the Suzuki Alto, are unsophisticated, and you can learn while working on them or from internet tutorials.
Cons
Poor Ride Comfort
Tiny cars aren't great when it comes to driving comfort. Driving a Suzuki Alto means avoiding roads with loose chippings and going extremely slowly over speed bumps if you don't want to be lifted off your seat, thanks to the sturdy suspension that doesn't absorb even the lightest of bumps.
You'll have to get used to body panels rattling and squeaking like in any other Kei car, as most were economically built to save on manufacturing costs. Thus, the overall build quality isn't that great. Also, due to the Suzuki Alto's tiny wheels, loss of traction and body roll is inevitable, especially when cornering. The only solution to get used to an uncomfortable ride in the Suzuki Alto is to get used to it, like when driving a go-kart for the first time.
Impractical
Impracticality is a disadvantage if you own any Kei car, including the Suzuki Alto. Tall drivers will have comfort issues due to inadequate knee clearance and headroom, and the footwell isn't even accommodating for the front seat passenger. Two-door variants barely have enough trunk space with the rear seat up, and fitting anything over a large school bag in the trunk is unfeasible.
Early Models Are Risky To Drive
If safety is a concern when buying a car, newer model years or another JDM car is a better purchase considering that early model years don't have airbags and ABS, among other safety features. This is because manufacturers didn't design Kei cars to be driven fast, nor did they have to meet safety regulations like today. Also, they had to keep manufacturing costs low; thus, there were no chassis or other structural reinforcements.
Common Issues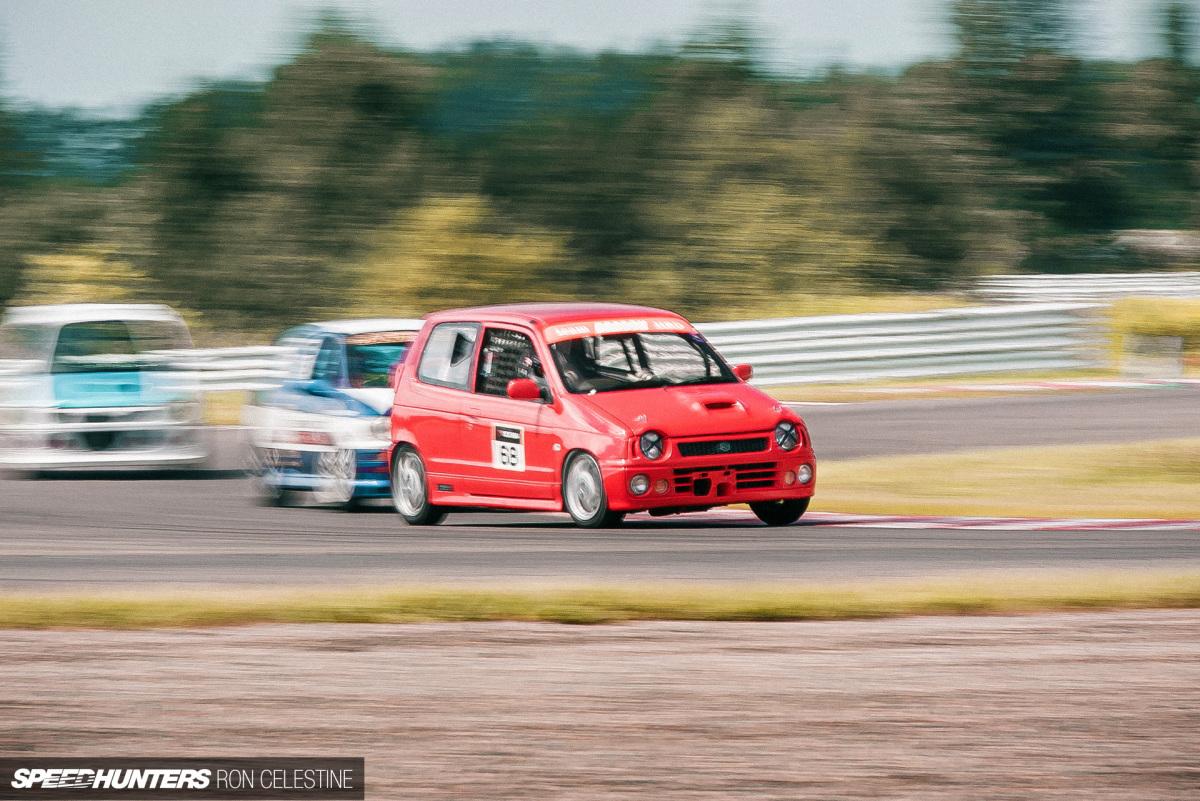 Rust
One of the things you should look out for when buying any JDM car is rust. Mainly because most JDM vehicle manufacturers don't apply thick coats of paint, and there are no salts on Japanese roads, eliminating the need for a rust-protective layer of paint.
Also, manufacturers try to cut production costs when producing Kei cars, and one of the measures put in place is reducing the amount of paint applied to the vehicle. Common rust spots on the Suzuki Alto include underneath the car, engine bay, and floor panels. For this reason, some parts of the vehicle are exposed to substances that cause corrosion.
Automatic Transmission Failure
Gear slippage is common in Suzuki Altos with an automatic transmission, especially in turbocharged variants. The first solution is changing the transmission fluid and replacing the clutch. Kei cars are constantly on the move as they are some of the most driven vehicles in Japan, and most owners rarely maintain them according to schedule. However, slippage might persist even after changing the transmission fluid.
If this is the case, you should start looking for a replacement or rebuilding the transmission with new internals. Converting to a manual transmission is possible and will last longer than an automatic. Luckily the Suzuki Alto shares parts with the Suzuki Cappuccino, which has adequate aftermarket support in the United States. You can also fit parts from Kei cars, such as the Honda Beat or Mazda Autozam AZ-1.
Overheating Engine
The Suzuki Alto isn't the type of car you wake up on the weekend and decide to take long road trips with. Mainly because of engine overheating due to the small radiator and the underpowered engine, which will only last for around 150 miles before it stalls. A bigger radiator could fix the issue, but there's no space for that since the engine bay in a Suzuki Alto is relatively tiny.
Average Prices
Suzuki Alto prices vary between $2,000 and $10,000 depending on the model year and engine variant. You can even find one for less than $1,500. RS Works and other turbocharged variants sell for more, while variants with a naturally aspirated engine are some of the cheapest JDM cars.
What To Look For When Buying A Suzuki Alto
Apart from rust, check the condition of the suspension on a Suzuki Alto, especially the front suspension, as the axle and control arms weaken due to old age. Also, inspect the radiator for damages and check if there are any leaks in the engine bay, especially at the hose clamps, which might weaken due to rust.
Comparable Alternatives
Models and Specifications
1979-1984 Suzuki Alto (SS30, SS40)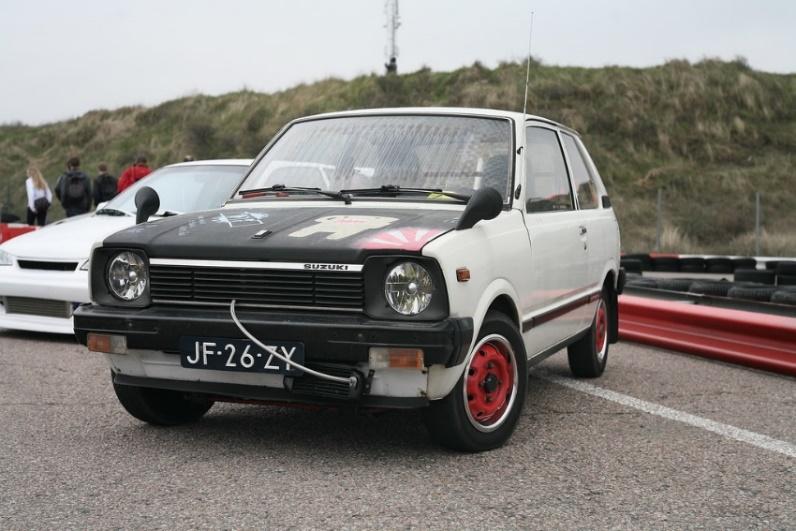 Suzuki introduced the Alto in early 1979 as a two-door hatchback built from the Fronte sedan with two Kei engine options, a 540cc, and a 790cc engine, for foreign markets. At the time of production, very few manufacturers used automatic transmissions on economy cars. Thus, Suzuki used a 4-speed manual transmission but later introduced a 2-speed automatic transmission in 1980.
The Suzuki Alto outsold every car in its class mainly due to its affordability, as Suzuki priced it at $1,900 when new. They couldn't meet the market demand in Japan and other markets such as New Zealand, where a 4-door hatchback version of the Alto had been introduced in 1980. This led to the establishment of Suzuki Factories in different countries, such as Pakistan, to increase production, but Suzuki had to discontinue the first-gen Alto due to emission regulations.
1984-1988 Suzuki Alto (CA, CB, CC)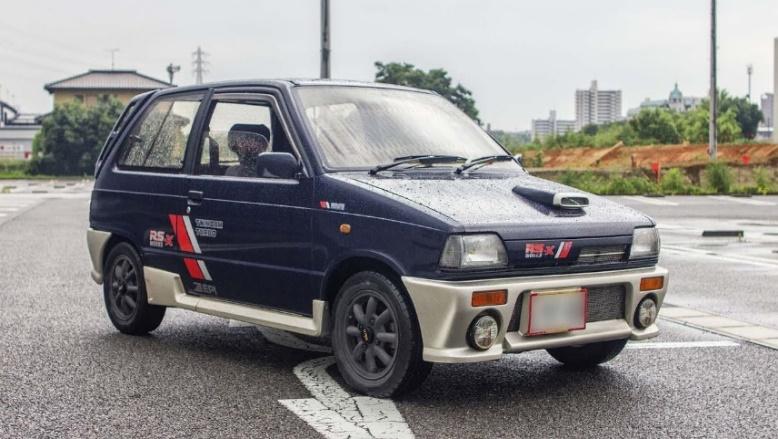 Production of the second-gen Suzuki Alto began in 1984 with the same 6-valve 540cc 3-cylinder engine used in the first generations. However, Suzuki introduced a turbocharged variant of the same engine in 1985 used in the Suzuki Alto Juna, the first turbocharged Suzuki Alto. DOHC 540cc cylinder engines were later introduced in 1985. All variants except the Alto Works RS-R have a 4-speed manual 0r 3/4-speed automatic transmission, while the RS-R has a 5-speed manual transmission.
1988-1994 Suzuki Alto (CM, CM11)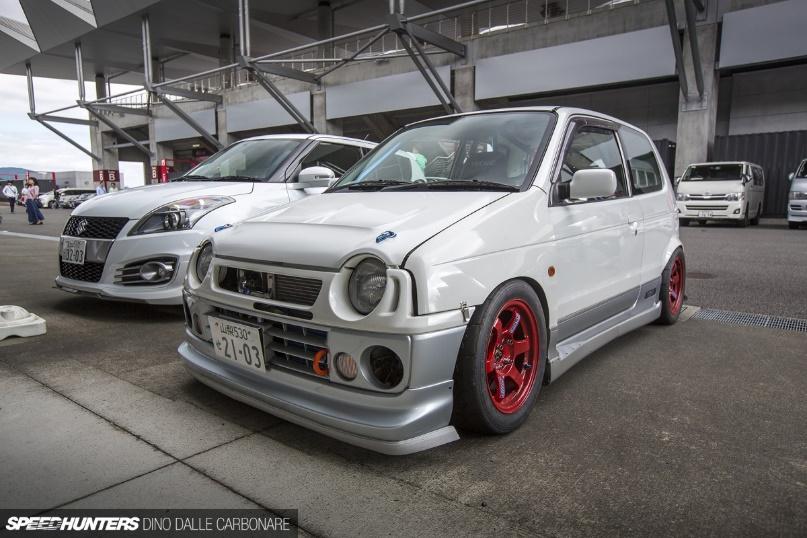 In 1988 Suzuki discontinued the Fronte platform and built the Alto on a new narrower platform reducing the Alto's widths for improved city maneuverability. Engine options remain similar to the ones used in the second generation, but the 4-speed automatic transmission was discontinued. You get the third-gen Alto with a 4/5-speed manual or 3-speed automatic transmission.
It was not long before Suzuki discontinued the 540cc engines as Kei car regulations were revised in 1990, allowing manufacturers to increase engine displacement. Suzuki was among the first manufacturers to produce 660cc 3-cylinder engines, and they first made SOHC variants, then D0HC naturally aspirated and turbocharged variants.
1994-1998 Suzuki Alto (HA11)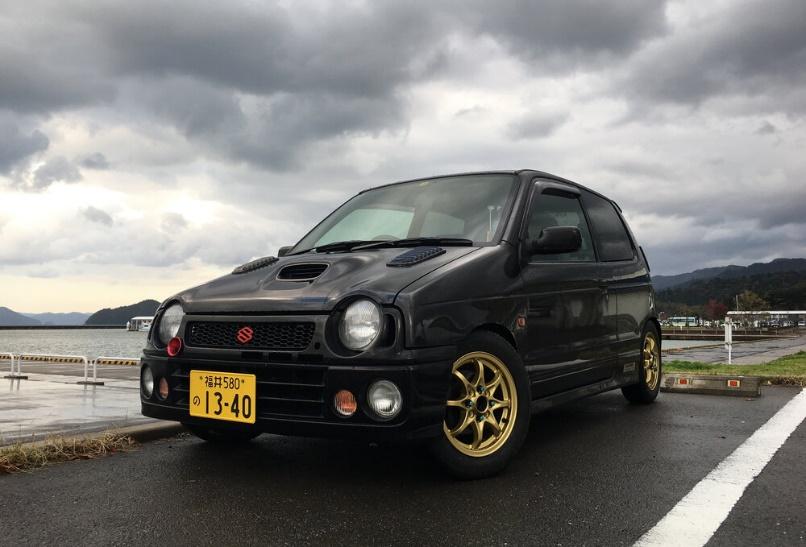 The fourth generation Suzuki Alto was launched in 1994 with 660 engines, among which 3-turbocharged engines with different power outputs. There's no significant difference between the third-gen and fourth-gen Alto except that the fourth-gen doesn't have a rear sliding door as it was replaced with an ordinary door, but it still doesn't have a rear passenger door on the driver's side.
Suzuki retained the 4-speed and 5-speed manual transmission, discontinued the 3-speed automatic, and replaced it with a 4-speed automatic transmission. New features introduced in the fourth-gen Alto include a radio cassette player, power steering, keyless entry, and optional powered windows and locks. Turbocharged variants also got larger sportier wheels and dual rear spoilers.
1998-2004 Suzuki Alto (HA12)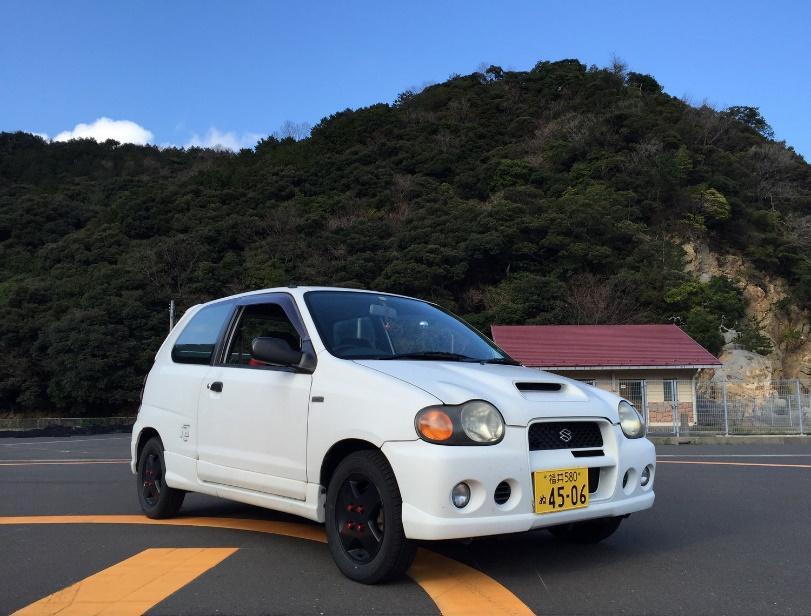 1998 saw the fifth-gen Suzuki Alto released with a rounder body and classy design compared to its predecessors. It still had the same 660cc naturally aspirated and turbocharged engines and transmission options used in its predecessor. However, Suzuki shifted from traditional automatic to 3-speed and 4-speed CVT transmissions. Other differences between the fifth-gen Alto and its predecessors include mono headlights, which house the turn signals, and smaller fog lights.
After 2004 Suzuki took all the fun out of the Suzuki Alto and was no longer the little turbocharged Kei car, everyone loved. Only one engine was offered for the sixth generation due to Suzuki's efforts to improve efficiency and reduce emissions. Newer eco-friendly engines were used in the Alto until 2014 when the first turbocharged 660cc engine returned in the Suzuki Alto RS after ten years of absence. However, it was short-lived, as Suzuki discontinued it in 2021.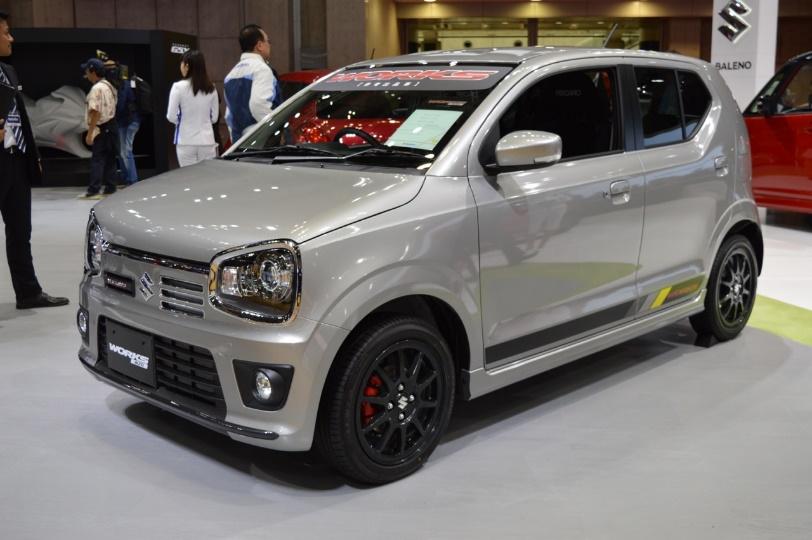 FAQ
How much is a Suzuki Alto?
A Suzuki Alto will cost you between $1,000 and $6,000, with turbocharged models having a higher price tag.
Does the Suzuki Alto have a turbocharged engine?
Some variants of the Suzuki Alto have a 540cc or 660cc turbocharged engine, depending on the year of manufacture.
Which engine is in a Suzuki Alto?
Being a Kei car, you get the Suzuki Alto with different engines varying from 540cc to 1000cc motors, but most models imported from Japan have a 540cc or 660cc engine. Other larger engines were mainly used in export units or those produced in foreign markets.
Does the Suzuki Alto have a spare wheel?
Yes, in a Suzuki Alto, you'll find the spare wheel underneath the floor mat in the trunk and the necessary tools required for a tire change. 
Is a Suzuki Alto fast?
The Suzuki Alto's maximum speed is limited to 87mph, while newer model years and turbocharged variants can do a maximum of 97mph. However, it's risky driving one at such speeds due to the instability caused by its tiny body. 
Does the Suzuki Alto have ABS?
Early model years produced before 1998 don't have any sort of safety features, including airbags and ABS, which Suzuki first installed in the fifth-gen Suzuki Alto. 
How to import a Suzuki Alto