Nissan Silvia S15 Buying Guide
Overview and Brief History
1999 saw Nissan unveil one of their best cars, and unlike its predecessors, it was sold mainly in Japan, with a few units being exported as 200SXs to Australia and New Zealand. The S15 sits among the most appreciated cars in the JDM car scene, and some enthusiasts consider it better than the Skyline R34. Comparison aside, it's regarded as the best S-chassis generation as it has the raw driving experience from the S13, chassis, and suspension upgrades from the S14, and an aggressive look that isn't mistakable for anything else, even from afar. It was also the first Silvia to get a 6-speed manual transmission. However, it was only used in the Spec-R and Autech convertible S15s, the most sought-after specs with the highest retail prices.
For the longest time, JDM enthusiasts and potential buyers have waited for the Nissan Silvia S15 to become Legal for import to the United States, as there was no S15 240SX during production time. And it's happening soon, in January 2024, as production started in January 1999. Nobody dared import a Nissan Silvia S15 to the United States, especially after a Mississippi man, dubbed the Silvia Smuggler, almost got a $250,000 fine and 20 years in prison for importing one in 2015. He ended up with an $18,000 fine and 36 months of probation after he pleaded guilty.
It is fascinating to see how far some enthusiasts would go to get their dream cars. The Silvia S15 can't be considered much of a show car like the Nissan Skyline R34 GT-R, so it's not worth going through the stressful process of legally importing and registering one. Prices are expected to go through the roof, especially when JDM car dealerships start bringing in S15s and exporters in Japan start clearing warehouses full of S15s. The same thing is happening with early production non-GT-R R34s. Will you buy your dream S15 early or wait for demand to die out?
Models and Specifications
1999-2002 Nissan S14 Silvia and 200SX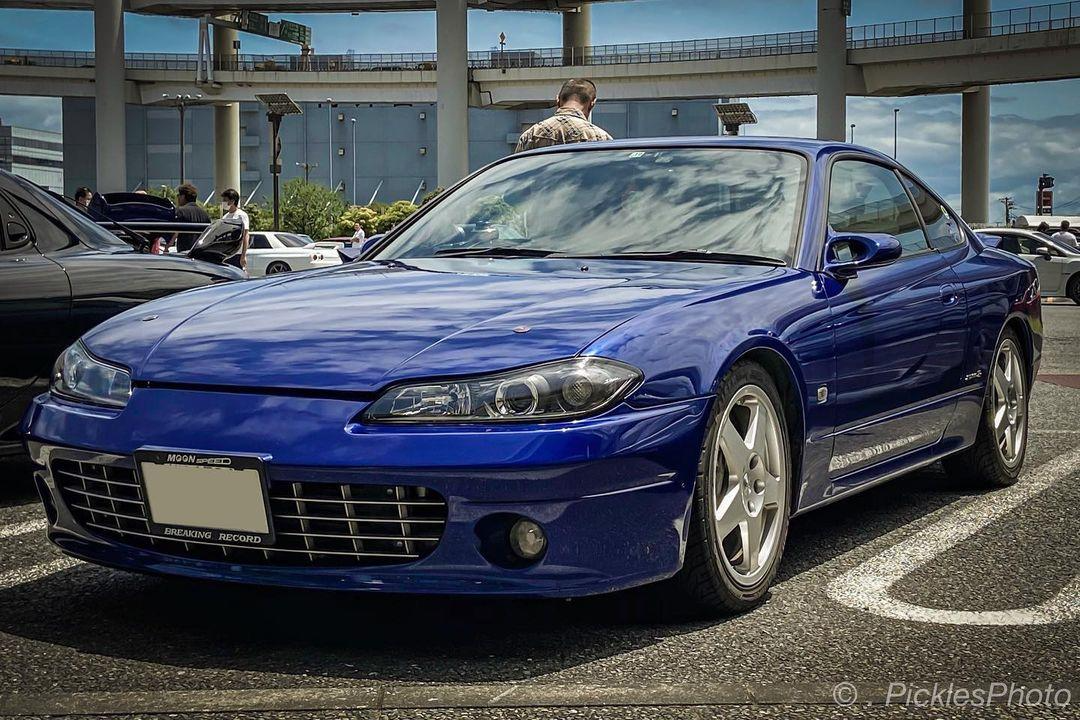 The coupe market was slowly diminishing in the 1990s when most car buyers realized that coupes weren't practical and vans, sedans, SUVs, and wagons could serve them better. Car manufacturers announced the last generations and discontinuations of their coupes. Nissan did the same when they unveiled the Nissan Silvia S15 in Japan in late 1998 and began producing it in 1999. They scaled down production as the S14 didn't sell well in export markets, only producing the Silvia in Japan and a 200SX variant for Australia and New Zealand. However, due to strict emission laws, the S15 200SX wasn't sold with the SR20DE in these markets.
The S15 is 35mm narrower and 10mm shorter in height, and 75mm shorter in length than the S14 to ease the high road taxes, especially in Japan. This pushed more buyers to the S15 and enabled it to stand above other competitive small coupes and sports cars such as the Toyota Levin, Honda S200, Mazda Miata, and Mitsubishi EVO VI.
Nissan retained the 2.0-liter SR20DE and SR20DET but with increased power output from 140 to 165 horsepower in the SR20DE. The SR20DET got a significant power jump from 205 to around 270 horsepower due to a larger turbocharger with a ball bearing and improved compressor wheel, redesigned turbo manifold, and high capacity fuel injectors, 480CC compared to the 370CC injectors in the S14 SR20DET. Nissan didn't eliminate their VCT system but improved it and strengthened the crank bearings in both engines.
S15 Spec-S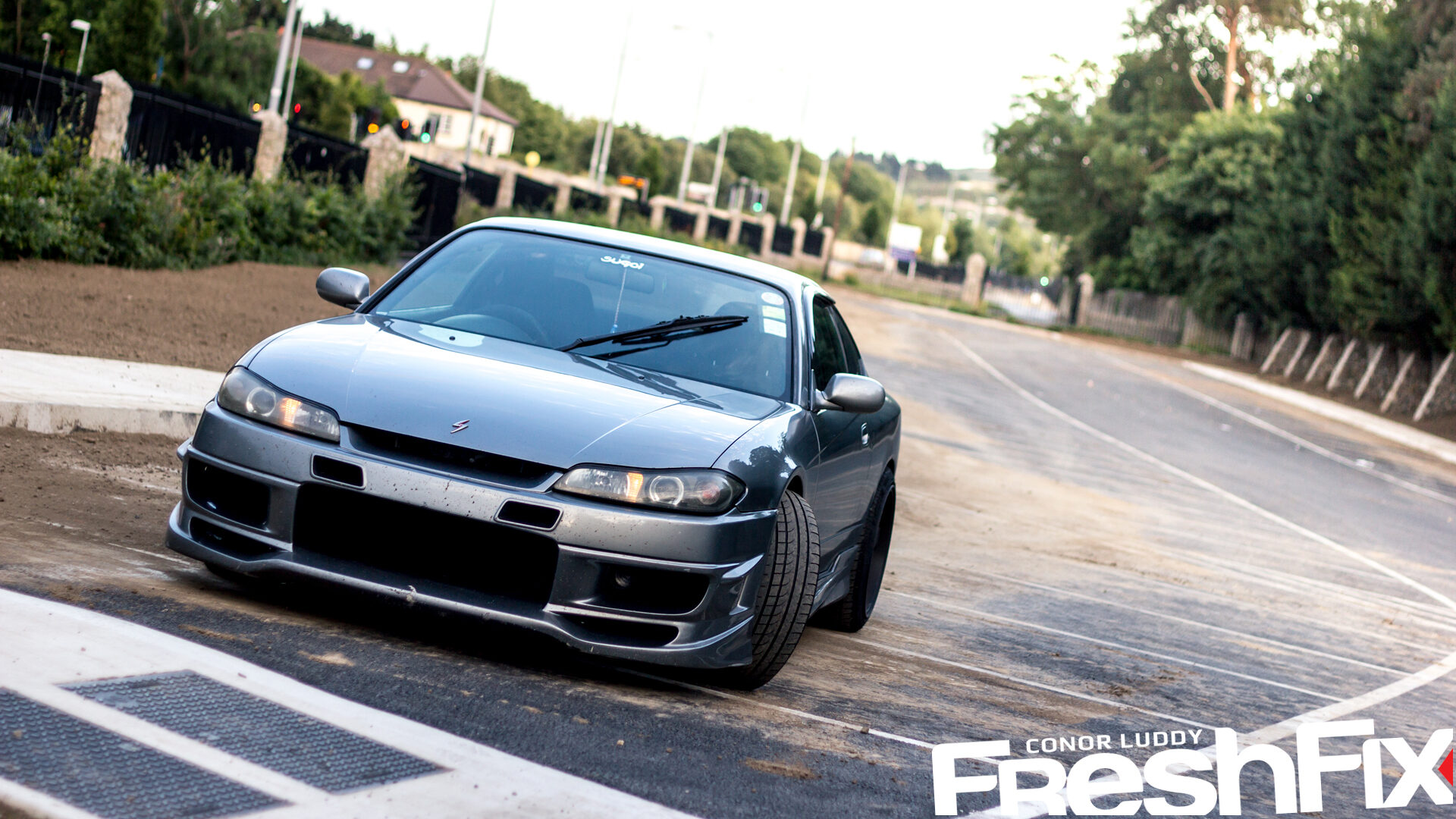 Unlike previous generations, Nissan only offered two trim levels for the S15 Silvia and 200SX, the Spec-S as the base trim and Spec-R being the highest trim. The Spec-S got the SR20DE, with buyers having the option of choosing between a 4-speed automatic or 5-speed manual transmission when buying from a Nissan dealership. As standard, the JDM S15 Spec-S got an open differential, ABS, and EBD (electronic brake distribution) but not the helical differential, front suspension strut brace, and 6-speed manual transmission in the Australian and New Zealand S15 200SX Spec-S. These were optional in addition to central locking, a sunroof, leather seats, a Spec-R wing, and side skirts included in the aero package.
S15 Spec-R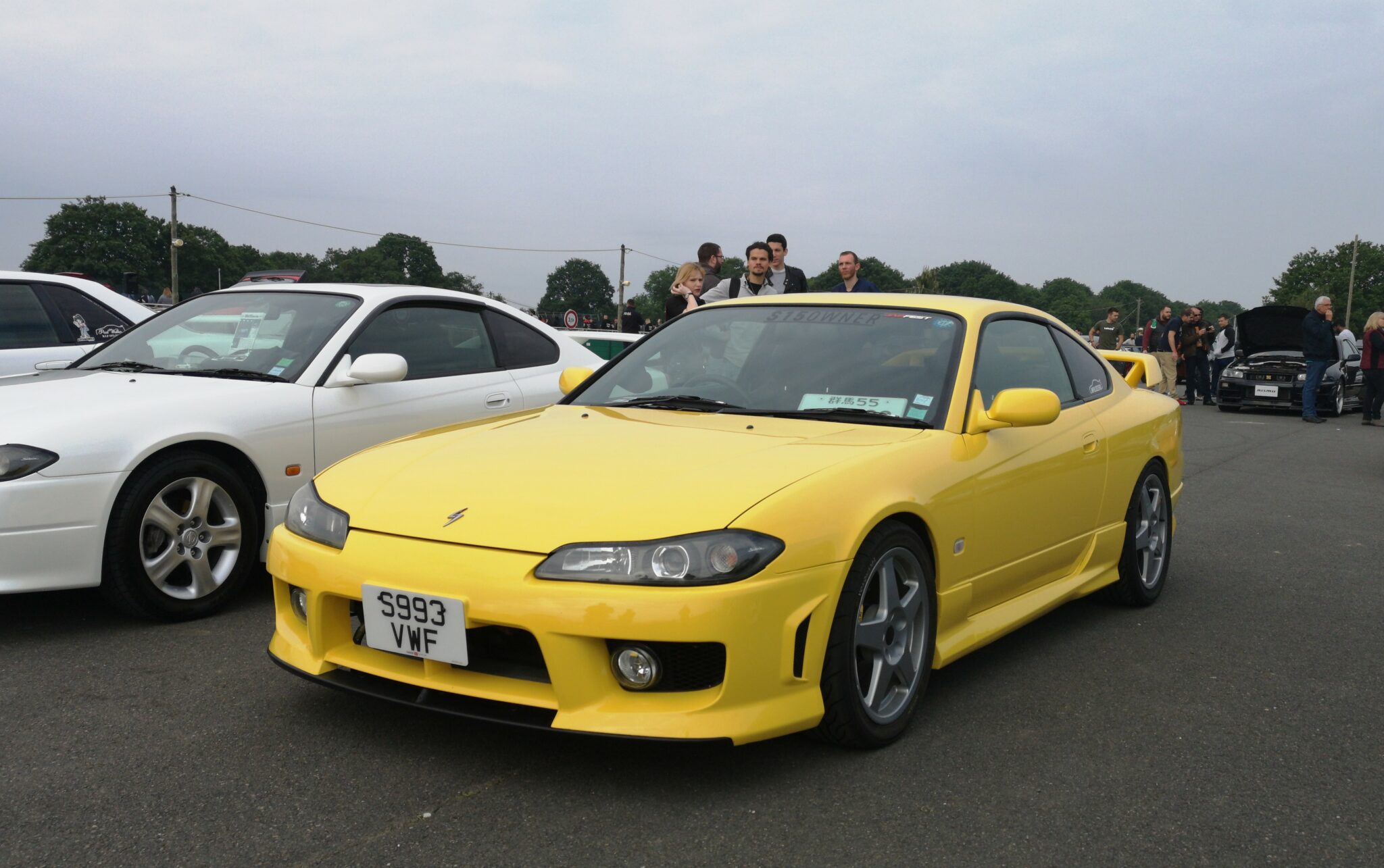 The Spec-R was offered with the SR20DET mated to a 4-speed automatic or 6-speed manual transmission. It had all the bells and whistles that enabled buyers to hit the track immediately after leaving the showroom. All driver-assist features, including ABS, stability control, EBD, and traction control, were standard in the S15 Silvia and 200SX Spec-R. Nissan also used a stiffer chassis, Bilstein suspension, helical differential, anti-roll bars, larger brake calipers, vented brake rotors, front suspension strut brace, and a larger brake booster to improve stopping power. Like the Spec-S, the Spec-R got an aero package with a front wing and luxury bits such as a sunroof, leather seats, and an aftermarket stereo.
S15 Varietta and Style-A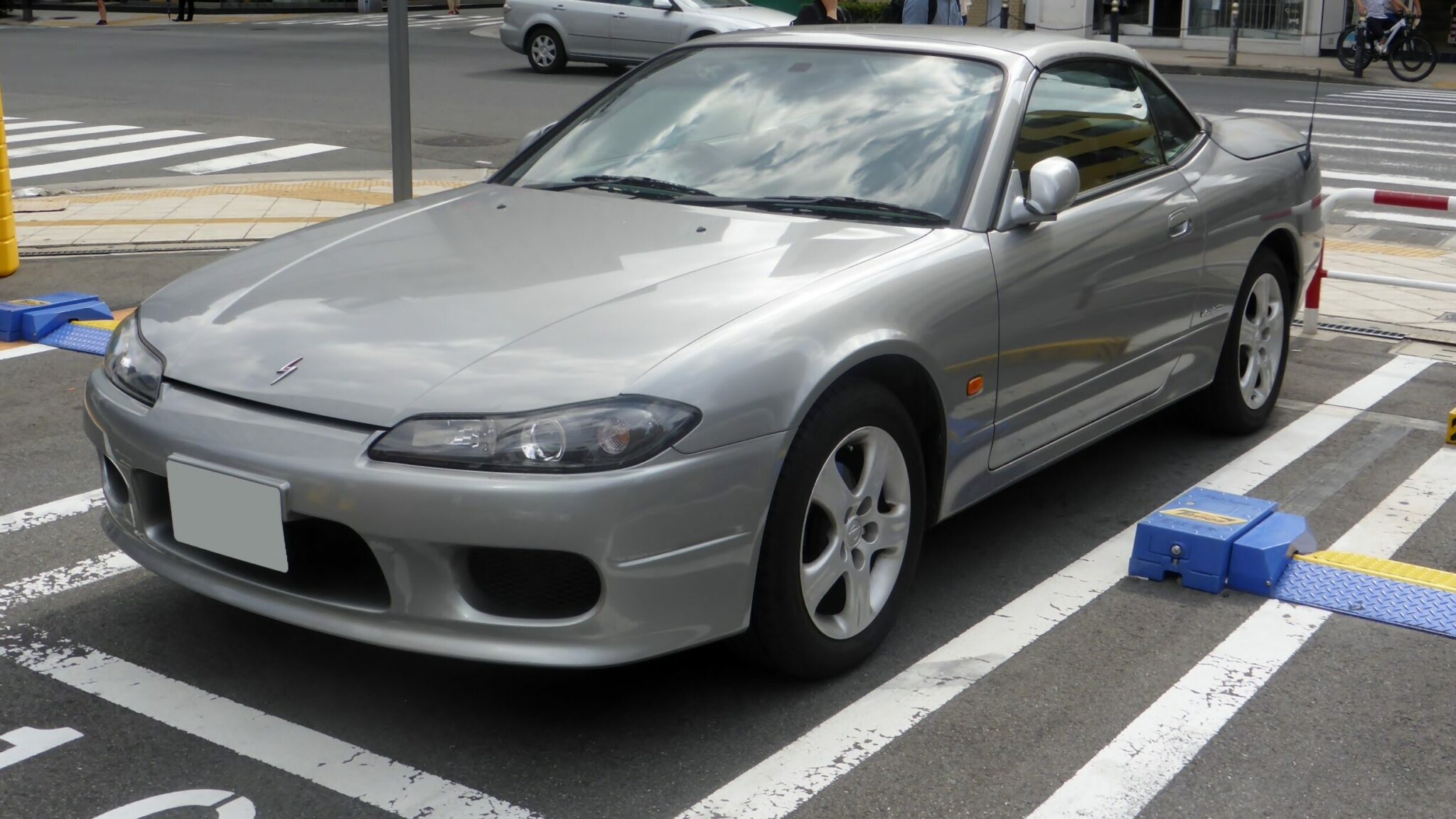 Autech, Nissan's tuning division, produced two variants of the S15, a convertible badged as the Varietta and a special Style-A. The Varietta is only available with the unexciting SR20DE as it was built from the S15 Spec-S, and most units were sold with the 4-speed automatic transmission. Finding an S15 Varietta with a 5-speed or 6-speed manual is almost impossible, and the acceptable reason you'd buy one over a Spec-R is if you're buying it as a collector's item. If you can play the waiting game, you might sell it for more than you paid after a few years since Nissan only made 1143 units.
The S15 Varietta has decent looks despite an odd-looking roof and C pillar, but getting used to the Style-A takes a while. Autech redesigned the rear quarter and front bumper giving it a grille covering the whole lower bumper between the fog lights. It almost looks similar to the Ferrari 456M GT. Looks aside, you can get an S15 Style A with the SR20DET. The only downside is that you'll have difficulty doing so since only 11 out of 54 total manufactured were made based on the S15-Type R compared to 43, which had the SR20DE.
Nissan Silvia S15 Pros and Cons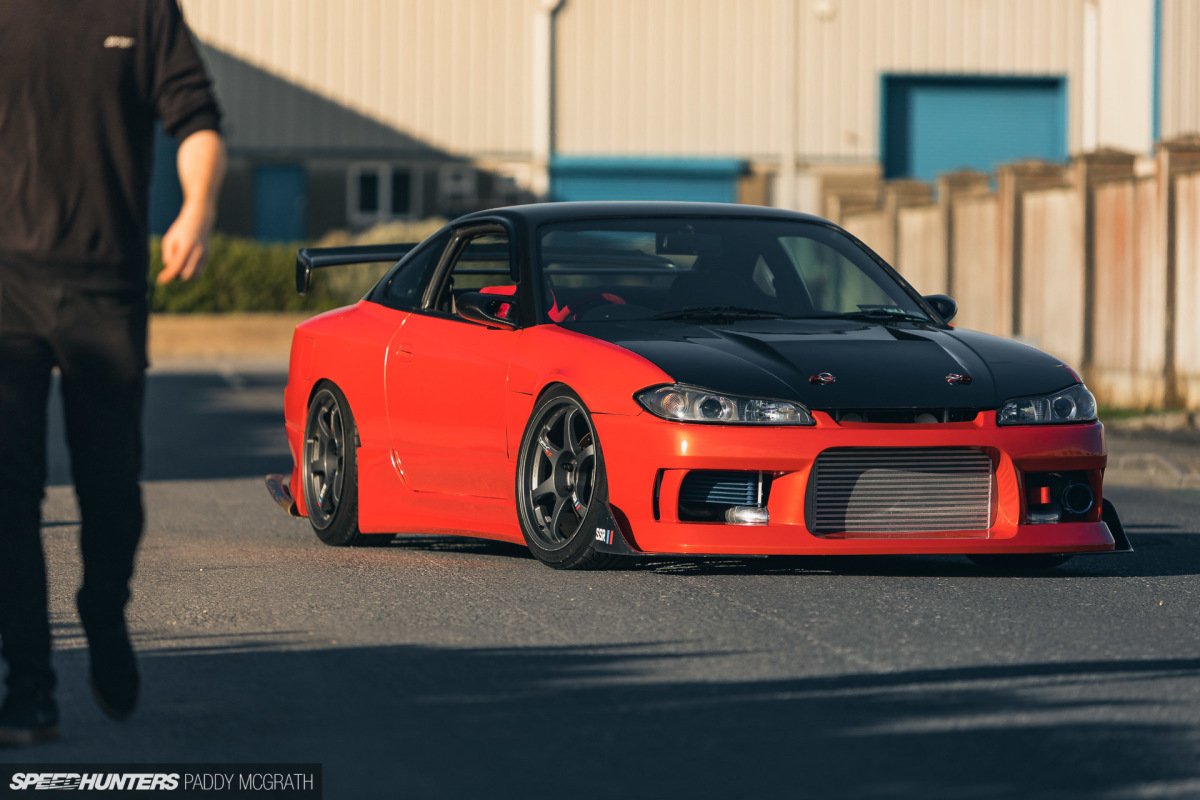 Pros
Serves Both Performance and Looks
Beautiful is an understatement if you're describing the S15's looks and aggressive styling that earns it a spot among the best-looking JDM cars. The only downside with owning such a car is that you'll always attract a crowd whenever you go, with everyone struggling to take out their phone to take a picture. Some will even go as far as stopping you on the street. When you finally get a chance to park the car, you can't resist looking back, soaking up the beauty, and thinking, "Yeah, that's my car." The S15 is the type of car you want to admire from every angle, and each one doesn't get uglier every time you look at it.
On top of being aesthetically pleasing, the Nissan Silvia S15 is an excellent sports car, and it can easily measure up to modern sports cars despite its age. In a Spec-R S15, 0 to 60 takes less than six seconds, and the quarter mile takes approximately 15 seconds. Maximum speed is capped at 155 miles per hour which you can easily get to due to advancements in driver aids during production time and increased chassis rigidity.
No one buys a JDM tuner car such as the Nissan Silvia and keeps it stock because it gets boring to drive a sluggish and silent car from the 1990s. Luckily the engines in the S15 respond quite well to mods, especially if you have one with low mileage. Some tuners can get an SR20DET to slightly above 300 horsepower with just a tune which is good power for a 2700-pound daily driven car if you want to keep the car as original as possible. The maximum power you can get from an SR20DET with stock internals is 400 horsepower, but if you have an SR20DE, forced induction is the only way to get over 250 horsepower.
Pleasing To Drive
Nissan made the S15 to correct what was wrong in the S14, which was made to fix what was wrong in the S13. The S13 is easy to slide and hard to correct, and the S14 has a more rigid chassis which is heavy and harder to slide and easy to correct. The S15, on the other hand, has characteristics from both predecessors. It's easy to slide and correct, thanks to a lower ride height, helical differential, and a balanced chassis with a 50/50 weight distribution.
Driver assists, most of which were standard across all variants, also make handling easier. The only downside with the S15 is that the helical diff isn't suitable for drifting as it sends more power to the outside wheel, acting as an open diff, and the car might spin out. With all these features, all you need to enjoy a Silvia S15 is an aftermarket exhaust to enhance the engine's sweet melody, as SR20s are some of the best-sounding 4-cylinder engines.
The stock interior might rattle when driving, which is understandable for a 20-plus-year-old car. But a good driver will notice how it's driver-focused when they get into the driver's seat. Visibility is excellent, and if the car has a manual transmission, the gear lever is within reach, and the pedals are well-spaced to allow for quick shifting. You might also practice heel and toe without raising or lowering the pedals.
S15s Are Rarely Abused
If you want a Silvia S15 and don't have a specific budget, the best time to get one is immediately after they become legal for import or after a few months. Depending on how high or low the demand will be, this might save you some cash, and it guarantees you'll get a clean one, unlike when buying an S13 or S14. It won't be long before S15s start becoming common sightings on drift tacks doing what they do best. However, ex-drift S15s and crash damage repaired S15s in Japan end up in JDM car dealerships in the US, so a thorough pre-purchase inspection is necessary.
Vast Aftermarket Support
JDM cars, especially tuner cars such as the Silvia S15, have the widest aftermarket support in the United States, making ownership easy. Finding Nissan S15 parts shouldn't be a hassle even with the first days or weeks of ownership due to the significant presence of the S13 and S14. Suspension and engine parts are interchangeable if you can't find S15-specific ones, but manufacturers won't take long to start making them. Custom parts are also not expensive, particularly if you're ordering from a shop or company that works explicitly on S-chassis cars or Nissans.
Working on your car is the best way to know and diagnose faults whenever something goes sideways. Luckily, the Nissan Silvia S15 is easy to work on, even from a home garage. You don't need to take your car to a shop if you are installing an aftermarket bolt-on exhaust or any other parts that don't require fabrication. Also, random maintenance checks shouldn't be strenuous, such as replacing the spark plugs and draining fluids.
Cons
It's One Of The Most Overpriced Cars In Today's JDM Car Market
Nissan Silvia S15 prices in Japan are nearly crossing the $30,000 mark and are expected to increase in the last quarter of 2023. This brings total importation costs to the United States to approximately $40,000 after all expenses and taxes. Such prices will make you question whether it's worth buying a 25-year-old JDM car that will dig more into your pockets when you own it since maintenance can be costly. Insurance firms will ask for anything north of $2,000 annually to cover an S15, with prices increasing depending on the owner's age and residence since some locations have increased JDM car thefts.
Nissan Silvia S15 Common Issues
VCT Rattle of Death
Nissan refreshed the VCT System in the SR20 engines used in the S15 Silvia, but there's a chance it might develop issues like the engines in the S14 and 300ZX Z32. It was to reduce emissions and improve reliability and requires little to no maintenance, unlike Honda's VTEC and Toyota's VVTi system. However, it can develop issues for a couple of reasons.
VCT system failure is mainly caused by low-quality oil, contaminated oil, and low oil pressure caused by insufficient engine oil or a faulty oil pump. Also, on highly tuned engines, the VCT gear cannot hold up against increased high pressure. The only way to prevent failure is to delete the system by removing or blocking the solenoid and removing the belt that changes the exhaust cam position.
The first signs you should watch out for include reduced gas mileage and a rattle when starting the car, and when idling, that goes away after a few minutes of driving. Sometimes, the timing chain guide rattles, so it's good to check if it's the source of the rattling. It's located at the top of the engine, and you can remove it if it's rattling. Removing it doesn't have any effect on the timing chain.
Faulty AC Compressor
When buying an old JDM car, you shouldn't expect everything to work like new, and among the things that are prone to fail in the S15 is the AC. An electrical fault might cause failure, but in most cases, the AC compressor is faulty. Whether the compressor can be repaired depends on how bad it is. It can be fixed if it only blows cold air or hot air. But if it's making weird noises and cutting out randomly when you turn on the AC, it's time for a replacement. If it doesn't work, ensure the wiring is intact and check for blown fuses.
AC leaks might also be an issue; they go undetected most of the time, especially if you believe driving with open or closed windows is better than turning on the AC. Worn-out gaskets, improper installation, and cracked AC lines and seals are the most likely culprits of AC refrigerant leaks. The leaks mainly occur around the compressor, inside the car, or the front seat footwells. It's not a common issue in the S15, but you should check for AC leaks if you're experiencing issues with your AC.
Leaking Exhaust Manifold and Turbo Gasket
If you have a turbocharged S15 or plan on buying one, a leaking exhaust manifold and turbo gasket are some of the major issues you must look out for. Unlike a leaking exhaust manifold, a leaking turbo gasket is easy and inexpensive to fix and doesn't occur much in low-mileage cars with engines pushing low figures. In high-horsepower SRs, one or both issues are possible if the components have never been replaced, and it might also occur if the engine has a history of abuse. Older parts can't handle increased optimum engine temperatures even with improved cooling.
Why do the exhaust manifold and turbo gasket leak? From owner forums, owners say that Nissan increased power output but didn't upgrade the exhaust manifold and used the same one in the S14. But a turbo gasket leak is typical in older turbocharged cars, and it's one of the few things you should change during the first few weeks after purchasing an S15.
A leaking turbo gasket causes exhaust gases to leak, reducing pressure and increasing turbo lag. On the other hand, exhaust gases leak from where the manifold merges with the engine block or a crack further behind, thus reducing airflow to the turbocharger. Early signs include sluggish engine response, loss of power at full throttle, and hissing noises from the engine bay.
Clogged Oil Spray Bars
Nissan Installed oil spray bars in the SR20DET that run over the camshafts lubricating the camshafts and the lobes by spraying oil through pores facing the camshafts. It turned out to be a design flaw since the spray bars are too thin and the pores too tiny, and they get clogged by small oil particles, which then accumulate in the spray bars. This increases friction on the camshafts and puts them at risk of breaking and irregular wear and tear on the lobes. Signs of oil-starved camshafts include a flashing check engine light and knocking noises.
The best way to prevent the spray bars from clogging is to use the correct oil and do oil changes on schedule. Regularly check the oil quality, especially before a long drive, and letting the car warm up before driving enhances oil flow in the spray bars. The Spray bars are easily accessible with a few tools, thus making it easy to clean them, preferably once every two or three oil changes. You can also replace the OEM bars with some aftermarket ones if any dents might inhibit oil flow.
Manual Transmission Issues
S15 owners with 6-speed manual transmission have reported failure to go into 6th and slippage at the same gear. Some even claim the 5-speed is better despite having a thinner flywheel, but that's not the case since the 6-speed has a dual-mass flywheel, thus an unsprung clutch disc. It's more of a manufacturer's fault that Nissan didn't issue a recall, and it's up to you as the owner to get around it. The best way to prevent complete transmission failure is to rebuild the transmission with better aftermarket internals.
Read more on the Nissan Silvia S15 6-speed manual transmission here
Coil Pack Failure
Most Nissans produced in the 1990s, including the Silvia S15, experience coil pack failure. It happens so often that new owners remove the OEM coil packs immediately after buying the car to avoid disappointment at inappropriate times or related problems. Provided you have a coil pack removal tool, replacing the coil packs is easy, and you can do it in the driveway. Signs of coil pack failure include reduced gas mileage, backfires, and stalling. You don't need to replace the coil packs if you notice any of them, but having some spare ones might come in handy when you least expect it.
What To Look For When Buying a Nissan Silvia S15
Once you have decided that you're getting an S15 in 2024 or any other time after it becomes legal to import one, there are some fundamental issues you need to know before closing the deal on one. We have compiled such issues you should look out for when buying an S15 should you decide to fly out to Japan to select the perfect one. Others prefer to buy from a JDM car dealership, and others get the importer to pick, inspect and ship the car since there's minimal involvement. Either way, examining the car before writing that cheque is advisable.
First, you should know that most of these cars have been warehoused for years waiting for buyers, and you might get one with rust or, even worse, a crash damage history. If possible, prioritize S15s driven in Japan since some owners have been using theirs despite high road taxes for older cars in Japan. There are also some reputable exporters in Japan with an excellent reputation for having some of the best cars that you can buy from. Avoid shady exporters or randomly buying from auctions without knowing the source and condition.
Getting a tastefully modified JDM car with upgraded parts is always good, especially if they are quality aftermarket or better OEM parts, mostly NISMO, and the installation was done correctly. You'll be lucky if you find an S15 with an upgraded cooling system and fluid lines, as the OEM plastic and rubber bits, such as the plastic radiator tanks, tend to crack and leak. Interior trims are usually left stock to keep the car as pure as possible. A protective coating on the plastic bits goes a long way in preventing them from cracking and fading.
Lastly, when buying an S15 locally, avoid units with shady import papers if you want to avoid your car being repossessed and auctioned or crushed. Individual importers sometimes import units and fail to title them and sell the car for less than market prices, but they still make some good money on it. Also, there's a chance the car might have been imported before it became legal, and you shouldn't even inspect it if this is the case. How will you know if the car was fraudulently imported? No State in the United States is a haven for a JDM car without a title when relevant authorities come after you.
FAQs
Why is the Nissan Silvia S15 illegal in the United States?
Due to safety and emission concerns, the Imported Vehicle Safety Compliance Act was enacted in 1988. It states that importing a car to the United States is only possible if it's over 25 years old after manufacture. The act was also enacted to protect local manufacturers from grey imports.
What is the difference between the S15 Spec-S and Spec-R?
The S15 Spec-S is the base spec model, and it was produced with a naturally aspirated 2.0-liter SR20DE, while the Spec-R is the top spec with a 2.0-liter turbocharged SR20DET. Another major difference is that the Spec-S didn't get the 6-speed manual transmission but got the 5-speed instead.
Can you import a Nissan Silvia to the United States?
Starting January 2024, buyers can import the Silvia S15 since production started in January 1999.
How much is a Nissan Silvia S15?
When the Nissan Silvia becomes legal for importation into the US, total landing prices won't average between $30,000 and $40,000 and might decrease or increase depending on the demand.