Everything you need to know about how to import a car from Japan.
Buying any used vehicle has risks, but when importing a vehicle that is on the other side of the world, those risks are magnified. The more you understand the JDM importing process, and the legalities within your specific country, the further you can reduce those risks.
In this article, we will discuss the entire import procedure from start to finish.
How to Import a Car from Japan to Canada
Before planning to import your dream vehicle into Canada, it's important for you to take into account the import rules and regulations. It is also important to know what departments regulate vehicle imports in Canada. Currently, there are two departments: CBSA (Canadian Border Service Agency) and TC (Transport Canada) that administer and enforce import regulations and other domestic laws. CFIA (Canadian Food Inspection Agency) is another department that requires your vehicle to be properly washed and free from any soil, sand, dust, pests, and/or plant residue before entering Canadian borders. This rule applies to all used vehicles regardless of their export region.
Canadian Car Import Regulations
There are different import regulations for vehicles imported from the United States to Canada and vehicles imported from other countries such as Japan. It is not allowed in Canada to import vehicles that are not compliant with the standards set by the Motor Vehicle Safety Act. However, you can import vehicles from any country other than the United States if your vehicle meets certain requirements that are set by Transport Canada and the Canada Border Service Agency. The following conditions must be met for importing a vehicle into Canada.
The vehicle is 15 years old or older with respect to its manufacturing month and year. The vehicle is regulated and is not categorized as a bus.
If the vehicle is a bus, then the manufacturing year must be before 1971.
If the vehicle is originally owned in Canada, and complies with Canadian Standards and is a returning vehicle with Canadian specifications, then the importer can seek pre-authorization from Transport Canada.
If the vehicle complies with Canadian Standards and was purchased new from a manufacturer's foreign buyer program, then the importer can seek pre-authorization from Transport Canada.
If the vehicle was purchased new as part of a United States specification foreign delivery program, and meets all United States federal motor vehicle safety standards, then you can import a vehicle.
Now that we have an understanding of Canadian import regulations and conditions that must be met in order to import a vehicle into Canada, let us move on to the process of importing vehicles from Japan to Canada.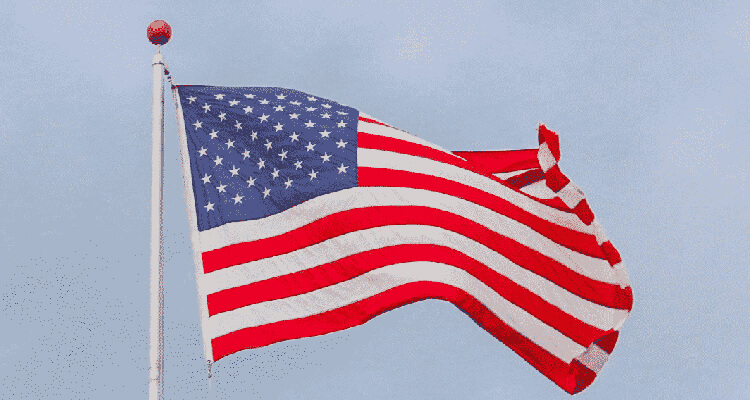 How to Import a Car from Japan to the USA
The import regulations for importing vehicles in any country are governed and implemented by a couple of concerned departments. The concerned departments in Canada, which are in charge of regulating vehicle imports, are the CBSA (Canadian Border Service Agency), TC (Transport Canada), and the CFIA (Canadian Food Inspection Agency). Similarly, in the United States, there are some departments that provide regulations for importing vehicles from other countries, such as Japan.
The departments responsible for regulating imports in the US are CBP (Customs and Border Protection), DOT (Department of Transportation), and EPA (Environment Protection Agency). The vehicles which are in compliance with the standards set by these departments: CBP, DOT, and EPA in the United States are allowed to be imported into the country. Similarly, the vehicles which comply with CBSA, TC, and CFIA standards are eligible to be imported into Canada. Let us have a look at some important regulatory focal points related to the import rules of both countries.
The United States import regulations require your vehicle to be at least 25 years old or 21 years in some cases.
The documents required for importing into the US include a CBP clearance certificate, bill of lading, bill of sale, and foreign registration. These documents must be accompanied by the HS-7 form which declares the vehicle to be compliant with EPA and DOT standards.
Vehicles entering USA borders are subject to a test by the US agriculture department, which requires your vehicle to be properly washed. It ensures that no bacteria, soil, sand, or plant material is carried with the vehicle.

The vehicles imported into the US are subject to a duty of 2.5% for Auto, 25% for Trucks, and 2.4% for motorbikes. Duty depends on price and many Canadian vehicles are duty-free in the United States.
How Much Does it Cost to Import a Car from Japan to the USA?
Good question! We've built a free JDM import cost calculator to help you estimate the total cost of purchasing and importing a vehicle from Japan to the US.
---
Japanese Vehicle Import Process
Regardless of whether you're importing a vehicle to the US or Canada, the process is nearly identical. Japanese cars are famous for their low mileage, unique models, and unique engine configurations. That is the reason why many people import cars from Japan.
1) Select a JDM Importer (Optional)
The vehicle importing process (optionally) starts with the selection of a JDM car importer that is trustworthy. For a small fee ($500-1500) a JDM importer can take care of a lot of headaches for you:
Ensuring the vehicle you desire is legal to import into your country
Interpreting and translating JDM auction sheets
Speaking with sellers in Japan
Arranging a pre-purchase inspection in Japan (sometimes)
Arranging additional pre or post pictures of your vehicle in Japan (sometimes)
Taking care of customs clearance paperwork on your behalf
Arranging the local delivery of your vehicle when it lands
JDM importers often provide clients with access to the Japanese auction house inventory and some importers can find private-sale vehicles which are not typically accessible to individual buyers.
Find a JDM Importers near you through our exhaustive JDM Dealer list.
You can opt to act as the JDM importer yourself if you're willing to roll up your sleeves. Even if you opt for the services of a JDM importer, the more you know, the better your experience will be – so keep reading.
2) Choosing the Vehicle
After the registration is complete, you can choose the car that you want to buy. The cars can be chosen from a wide range of stock. You can filter your search on the basis of price, model, make, mileage, and — most importantly — year to ensure you're importing a vehicle that is permissible in your country.
While browsing vehicles for sale in Japan you're generally only seeing the FOB or CIF pricing, not the full picture as to how much the vehicle will cost by the time it's registered in your name.
3) Mode of Purchase
The vehicle importers offer two kinds of vehicle purchases: auctioned vehicles and private sale vehicles. You need to decide which mode of purchase is feasible for you according to your budget and other requirements. The requirements for auctioned vehicles and private sale vehicles are different. First, we will describe how auctions and private sales work and then we will explain the complete procedure.
Vehicle Auctions
While buying a car from an auction, you need to consider certain things such as the requirements for taking part in auctions. You also need to take into account the pros and cons of buying a car from an auction. Your experience in bidding also affects your deal.
Private Sale
You can also buy your desired vehicle from an automotive dealer's portal in a private sale. You can choose a vehicle from the stock, get its quotation and the invoice will be generated and sent to you via email. Unlike an auction, the private sale does not require any security deposit.
4) Shipment Process
The shipment process begins after the settlement of payments. Good auto dealers try to ship your vehicle on the earliest vessel, and the bill of lading is issued one week after the departure of your vehicle. The bill of lading is sent along with some other documents which are listed below:
Final Invoice
Export Certificate
Marine Insurance
Inspection Certificate from JAAI and JEVIC
Deregistration Certificate
JAAI stands for Japan Auto Appraisal Institute and JEVIC stands for Japan Vehicle Inspection Association
5) Vehicle Port Clearance
The vehicles are delivered at the port as per the pre-communicated schedule, and it is necessary for customers to bring all the documents they have received from their auto dealer. In order to have a smooth and hassle-free clearance from the port, it is important to provide all the documents.
6) Safety Compliance and Registration
More info coming soon.
---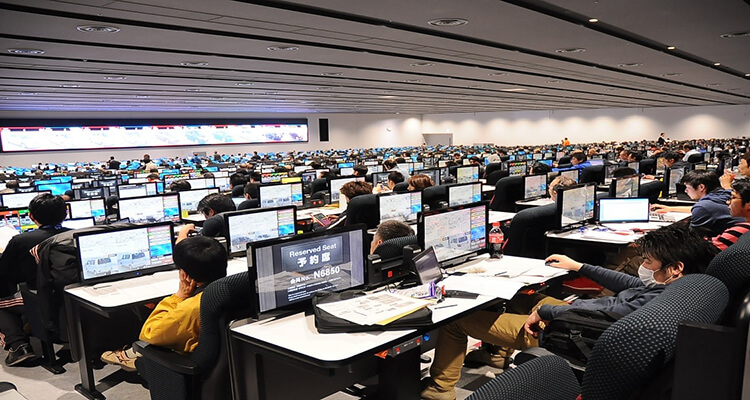 Buying from Japanese Auction Houses
Looking at Yahoo Japan Auctions? View our guide: How to Import a JDM vehicle from Yahoo Japan Auctions
The auction process is based on seven steps or phases. We will discuss each step in detail so you could have an idea about how to buy a vehicle from an auction for importing.
1) Customer Registration
The first step in the process is to register or signup on the dealer's portal or website. The registration requires customer's information and the confirmation of registration is made through an email to the customer. This registration is free of cost and allows the user to effectively use all the functions of the portal or the website.
2) Security Deposit
The auction process is based on bidding and in order to participate in the bidding, the customers must deposit a refundable amount of security. If the customer's bid isn't successful, the security amount deposited will be refunded to that customer. On the other hand, if the customer's bid is successful, the security amount will be adjusted in the invoice of the car.
3) Bidding Process
The bidding process is quite simple, the customers need to set a bidding range on the portal or website. The car dealer's agents will then bid for the vehicle in the auction following the range set by the customer. In case of unsuccessful bidding, the customer will not have to pay anything to the dealer.
4) Bidding Results
After the bidding process is complete, the results of the auction are displayed on the web portal in order to notify the customers. These results are also emailed to the customers on their provided email ids. In case of a successful bid, the invoice containing the CIF (Cost of Insurance and Freight) is provided to the customer along with the methods of payment.
5) Payment
If your bid results in success, and you have the results emailed to you, the payment should be made for the invoice generated and sent by your car dealer. There are various methods for making payments which can be decided with the auto dealer.
---
Buying JDM Cars Locally in Canada / USA
Buying a JDM car from an auto dealer in Canada or the US, who has already imported and complianced the vehicle, is hassle-free as compared to importing directly from Japan.
When you buy an imported car locally, you need not worry about the compliance and safety standards requirements because this will be taken care of by your car dealer who has imported this car from Japan. It's easier to check the credibility of your local dealer than that of a dealer who is sitting overseas. You can save yourself from odometer tampering and other frauds which take place in the automotive industry. Buying from a local dealer is simple and is done in fewer steps as compared to importing a car after purchasing it from a Japanese auction. Let us have a look at the buying process below:
You inquire about your desired car through a call or an email. You will be required to identify your vehicle with a stock or reference number.
The dealer will have a look at the details of your request and check for that car in the stock list, whether it's available for sale or not.
The dealer will give you an appointment for test-driving your desired vehicle. You can see all the inspection reports right there at the showroom and can also invite your trusted mechanic for further inspection.
If everything goes well, the dealer will arrange a bill of sale for you, and you'll be required to arrange the finances to pay for it.
When you make the payment, the dealer will hand-over the car keys to you.
---
Buying a JDM Car listed as "In Transit"
Buying a vehicle listed in the dealer's transit section means that you are going to purchase a vehicle which is still in transit (i.e. on its way to Canada or the USA in our case). To simplify it further, an 'In Transit' vehicle is the one which is due at a dealership but has not yet arrived. The dealer may have ordered the vehicle from the factory or an exporter, and it's still on its way to Canadian / American ports. Buying an 'In-transit' vehicle is more or less the same as buying a Japanese car listed in the dealer's local JDM stock. The procedure for buying these vehicles is simple and smooth when you take care of all the necessary things such as buying steps, requirements, inspections, and documentation. The complete procedure for buying 'In-transit' vehicles is explained below:
You notify the dealer about the vehicle you would like to buy through an email or call and tell them its stock ID or reference number.
The dealer provides you with more information in the form of stock photos, and inspection reports, and answers the questions about other specifications of the car.
You make the decision whether or not to buy this vehicle after having the specifications.
If you like the vehicle and have made the decision to buy it, the dealer will ask you for all the information and issue a bill of sale to you.
After being issued a bill of sale, you have to make the payment in approximately 10 days.
The dealer will notify you once the car arrives. You can now pick up the car directly from the port or pay extra cost for further shipment to your desired location in the USA / Canada.
This is the complete process for buying an 'In-transit' vehicle which is on its way to the US / Canada and is listed on a local dealer's 'In-transit' stock portion. If you follow all the steps carefully, then buying a car from the dealer's transit section should be an easy and smooth process.
---
Buying from Yahoo Japan Auctions
View our guide: How to Import a JDM vehicle from Yahoo Japan Auctions
---
Buying from a JDM Exporter's "Japan Stock"
Many JDM importers and exporters hold their own "Japan Stock" which you can purchase from. Additionally, there are used car dealers in Japan much the same as they exist in the USA / Canada. These Japan-based dealers purchase vehicles privately and from Japanese auction houses for their own inventory/dealer stock. Japan-based car dealerships are unlikely to communicate in English. As such, you may need to work with an importer or exporter who can facilitate the purchase.
JDM importers, exporters and dealers are well versed in finding diamonds within the rough and, because they are buying the vehicle for their own stock, are incentivized to avoid "problem" cars that could have fraudulent auction ratings, odometer fraud or extensive repair histories. Because there is no limited timeline as found with Japanese auction house cars, you'll have a lot more time to get into the details of the vehicle's condition. Dozens of high-quality images and past auction history are to be expected. Independent mechanical testing may even be possible. As such, buying from Japanese stock is generally less risky than directly from the auction. Here's what the process looks like:
You go to the car dealer's website and select your car from a wide range of stock listed over there and note down its reference number or id.
Request additional images (and video) from the Dealer to further validate its condition
Request its auction history and the last grading report if available.
If you decide to buy the car, you would be required to deposit a non-refundable amount of approximately $900 and fill out the details of your purchase in the stock agreement form.
The dealer then sends you a copy of the wire transfer documents and you pay the remaining amount in the mutually agreed time period or at specified milestones.
Once the car arrives in North America, the dealer will notify you and you will now have two options: either to pick it up directly from the port or ask the dealer to ship the car to your desired destination in US / Canada for which you will have to bear the further shipping cost.
The last step in this process is to take your vehicle for safety tests, compliance and registration.
---
Shipping a Vehicle from Japan
Wondering how you should get your vehicle shipped to your country? Let's have a look at two of the most common shipping methods used worldwide: Roll-on/Roll-off shipping and Container shipping. In the first section, we'll discuss how both methods work and then we'll evaluate the pros and cons of both shipping methods.
RORO Shipping
In RORO (Roll-on, Roll-off) shipping, as the term suggests, your vehicle is rolled into the vessel. This is done by driving the vehicle on a ramp that takes it into a huge parking space allocated in the vessel known as the cargo space or cargo deck. There will be a lot of other vehicles on this deck, and the workers tie your vehicle using safety leashes or straps just to make sure that your vehicle doesn't move as the ship sails. Your car keys are often left in the ignition of your car when the ship is sailing. The cargo deck is often massively loaded with a large number of vehicles including cars, boats, yachts, trucks, motorbikes, tractors and many other vehicles. At the time of arrival at the destined port, the dock workers will get inside your vehicle and drive it on a ramp, rolling it off the vessel to your destined port.
Container Shipping
Container shipping is another method for getting your vehicle shipped to your destination. It is not like RORO shipping where the cars are parked in a cargo deck, tied with leashes and straps. In contrast to RORO, container shipping includes a separate, dedicated container for your car. These containers have specific size dimensions, some of the most common sizes are 20 feet and 40 feet dry containers. There is no need to strap the vehicles in containers. In container shipping, nobody drives your vehicle, and the keys are not left in the ignition. There's no need to drive it on any ramps because once it's packed in the container – it will be lifted and loaded onto the vessel by a gantry crane. When the container arrives at the destined port, a gantry crane will offload it instead of dock workers driving it out on a ramp.
In order to decide which shipping option will be feasible for you, it is important that you take into account the factors like shipping cost, time, safety, convenience, and availability of the shipping option at your destined port. Let's draw a comparison between RORO shipping and container shipping.
Compare RORO vs Container Shipping
Availability
RORO shipping is not available in many countries, so it's important to check its availability at your desired port before making any decisions. New vehicle manufacturers have priority with RORO so it's not uncommon for grey market vehicles to have to wait weeks or months to get a place on the RORO ship.
Container shipping is available in many countries as it doesn't require special ports to accommodate loading ramps.
Time
RORO shipping, when available, usually takes lesser time because the vehicles are simply driven onto the cargo deck and tied down for safety. There should be some gasoline left in your car, and it should be functional so it can be driven in and out of the vessel.
Container shipping requires more time as it requires the vehicles to be separately packed into the containers and then loaded onto the vessel. There's no need for any gasoline as container shipping doesn't require any driving during the process.
Cost
Roll-on Roll-off shipping is often considered the most cost-effective solution for vehicle transportation across different countries.
Container shipping is generally more costly as it requires a separate, dedicated container for your vehicle.
Extra Parts
In RORO shipping, you can not leave any personal belongings and other material in the car, because the cars are open and there's no safety of the material.
Container shipping is slightly better in this regard because the cars are not left open in container shipping.
Ease vs Risk
Due to the ease in loading and unloading, RORO shipping is considered more convenient as it allows you to be able to immediately drive your car, right after a long overseas journey. However, if the vehicle has been lowered via aftermarket lowering springs or has low ground effects/body kits then you're at the mercy of multiple drivers who will be responsible for loading/unloading your vehicle off ramps as quickly (not as carefully) as possible.
The loading and unloading process is in Container shipping is not easy. It may require special tools and takes more time. However, if the vehicle you're importing is highly modified or not running at all then you can take your time to carefully evaluate its condition prior to attempting to start the vehicle.
The conclusion of this comparison is that container shipping is costly, but it offers more safety and security for your vehicle. Your car stays packed in a container and is not driven by anybody. Unlike RORO shipping, container shipping is available in many countries. RORO shipping is good when you're looking for a cost-effective solution, have little time, and want your car to be immediately drivable at the time of arrival. It's up to you to decide which shipping method you prefer. Container shipping is costly, takes more time, and offers more security whereas RORO shipping is cost-effective, takes less time, and allows you to drive your vehicle immediately.
---
Conclusion
This was the complete 7-step vehicle import procedure for importing your dream car into the USA or Canada from Japan.
All you need to do is a little homework, read this guide properly and follow through all the steps! Now you are ready to complete the import process on your own.
FAQ
How can I import a car from Japan?
The first step is checking prices from exporters in Japan, such as SBT Japan and Befoward. You can also ask importers in your state for a quote documenting how much it will cost to import the car from Japan. Most exporters only offer the option of shipping the car to you, so charges will only include cost, insurance, and freight (CIF). Importers will give you the CIF, clearing, and delivery costs. If you import through Japan exporters, be prepared to handle paperwork and clearing at the port.
How much does it cost to import a car from Japan?
The price of importing a car from Japan varies from vehicle to vehicle. Still, insurance and freight costs are somehow similar. Insurance and freight costs are approximately $300 and $1,200, respectively. Add the freight and insurance cost to the buying price of a car to get the total CIF. Note that these are approximate figures and might vary between exporters and importers.
How hard is it to import a car from Japan?
Most might say that importing a car from Japan is hard, which might be true. But it depends on how you are planning on importing the car. Importing through an import agency or agent is the easiest route to take. All you have to do is tell them which car you want then they'll source, import, and deliver the car. You can also import a car you've already identified. If you haven't bought it already, they'll advise you whether it's worth it and if they have better and cheaper options.
How long does it take to import a car from Japan?
Shipping a car from Japan to the US takes around 2-3 months, depending on the importers and ship schedule. It might even take a shorter time, and some importers will advise you on the best time to ship your car.
How can I buy and import a car from Japan?
Buying and importing a car from Japan by yourself isn't recommended, especially if you are in a state that has strict laws regarding JDM cars. But if you want to import alone, the best place to buy a car is at an auction site or from used JDM car listings in Japan, such as SBT. After that, check whether the car conforms to DOT and EPA standards and then identify shipping methods. The only thing remaining for the car to arrive in the US is coordinating shipping and filling up shipping paperwork. Once the car arrives at the port, submit documentation to the CBP and pay any customs charges for the car to be released
How old does a car have to be for import from Japan?
You can only import cars over 25 years old to the US. Meaning cars with a manufacturing date later than 1997 are legal for import in 2022.
Works Cited
Auction Order Process. (2019, 05 31). Retrieved from Car Hub Japan: https://www.carhubjapan.com/how-to-order/auction/
Canada Import Regulations. (2019). Retrieved from Japanese Car Trade: https://info.japanesecartrade.com/content-item/108-canada-import-regulation-for-japan-used-cars
How to Buy. (2018, 05 25). Retrieved from Japanese Car Trade: https://www.japanesecartrade.com/how_to_buy.php
Importing a Vehicle. (2018, 08 23). Retrieved from Government of Canada: https://www.tc.gc.ca/en/services/road/importing-vehicle/countries-other-united-states.html
Roll-on, Roll-off shipping – how it's done. (2018). Retrieved from Will Ship International: http://www.willship.com.au/roll-on-roll-off-shipping-how-its-done/
Sannitti, M. (2014, August 08). Overseas Auto Shippers. Retrieved from International Moving: https://www.internationalmoving.com/overseas-shipping-guides/pros-and-cons-of-roll-on-roll-off-service.html
Schultheis, K. (2018, July 05). Guide to importing cars to the USA. Retrieved from USA Customs Clearance: https://usacustomsclearance.com/process/guide-to-importing-cars-to-usa/
Zulfiqar. (2017, 12 04). How to Import Japanese Used Cars to Canada. Retrieved from Zulfiqar.co.jp: https://www.zulfiqar.co.jp/blog.php?title=Import-Japanese-Used-Cars-to-Canada&id=102