A classic JDM sedan is the perfect car you get if you are planning on buying your first JDM car or looking for a JDM car on a budget. They are affordable, and the market supply is sufficient locally and in Japan, if you want to import one.
However, there are two tiers of JDM sedans to choose from. Luxury Sedans and Performance sedans. JDM VIP sedans were mainly made for the rich and wealthy in Japan. Still, some were exported to other markets in limited units. JDM luxury sedans are sportier, lighter, and smaller than JDM VIP sedans.
But this does not mean there is a massive difference between the two. For example, the Nissan Cedric is a mid-sized luxury sedan built on the same platform as the Nissan Cima, a full-size luxury sedan. The Nissan Gloria, the sportier version of the Nissan Cedric, shares the same platform.
You don't buy a JDM VIP sedan to tune and turn it into a drift car or drag car. A Toyota Century or a Nissan President on a drift track would look ridiculous. But if you want to, no one will stop you from doing it. Lighter JDM luxury sedans like the Toyota Crown are better suited for motorsports.
JDM VIP sedans are enthusiast cars. Something you'd want to restore or upgrade the old tech in it. You don't have to remove the old tech, though, as it contributes to the car's authenticity.
1. Toyota Century
If you want a car that you can flex without heavily denting your account, the Toyota Century is the perfect car for you. Sitting above all JDM luxury and VIP sedans, it was made for the high-ranking members of society in Japan. To date, it's the only JDM vehicle produced with a V12 engine. Sadly, the current generation is a Japan-only market production car. 
Production of the Toyota Century began in 1967, with the first-generation (G20, G30 G40) being produced from 1967 to 1997. Its currently in its third generation (G60), which production started in 2018.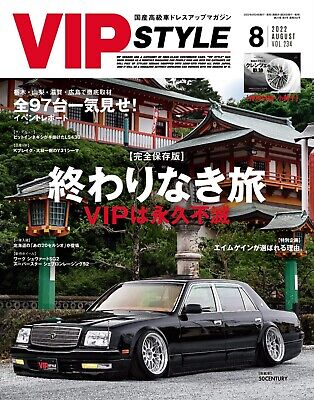 The Toyota Century G50 comes with 2 variants of 5.0-liter V12 engines, while the rest have V8 engines. In 1997 Toyota wanted to test out how the Century would do in foreign markets, so they installed a 5.0-litre 1GZ-FNE V12 engine for experimental export units. The same engine was also used for Japanese ambassador units in other countries.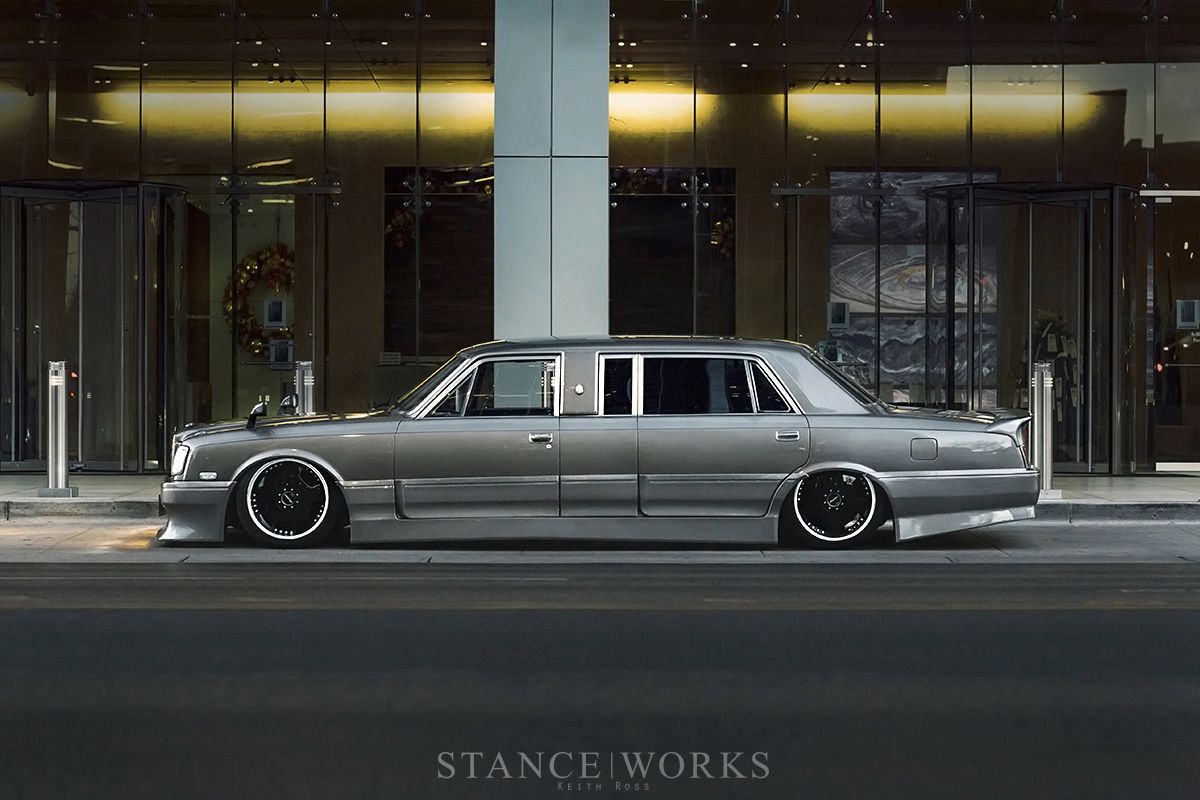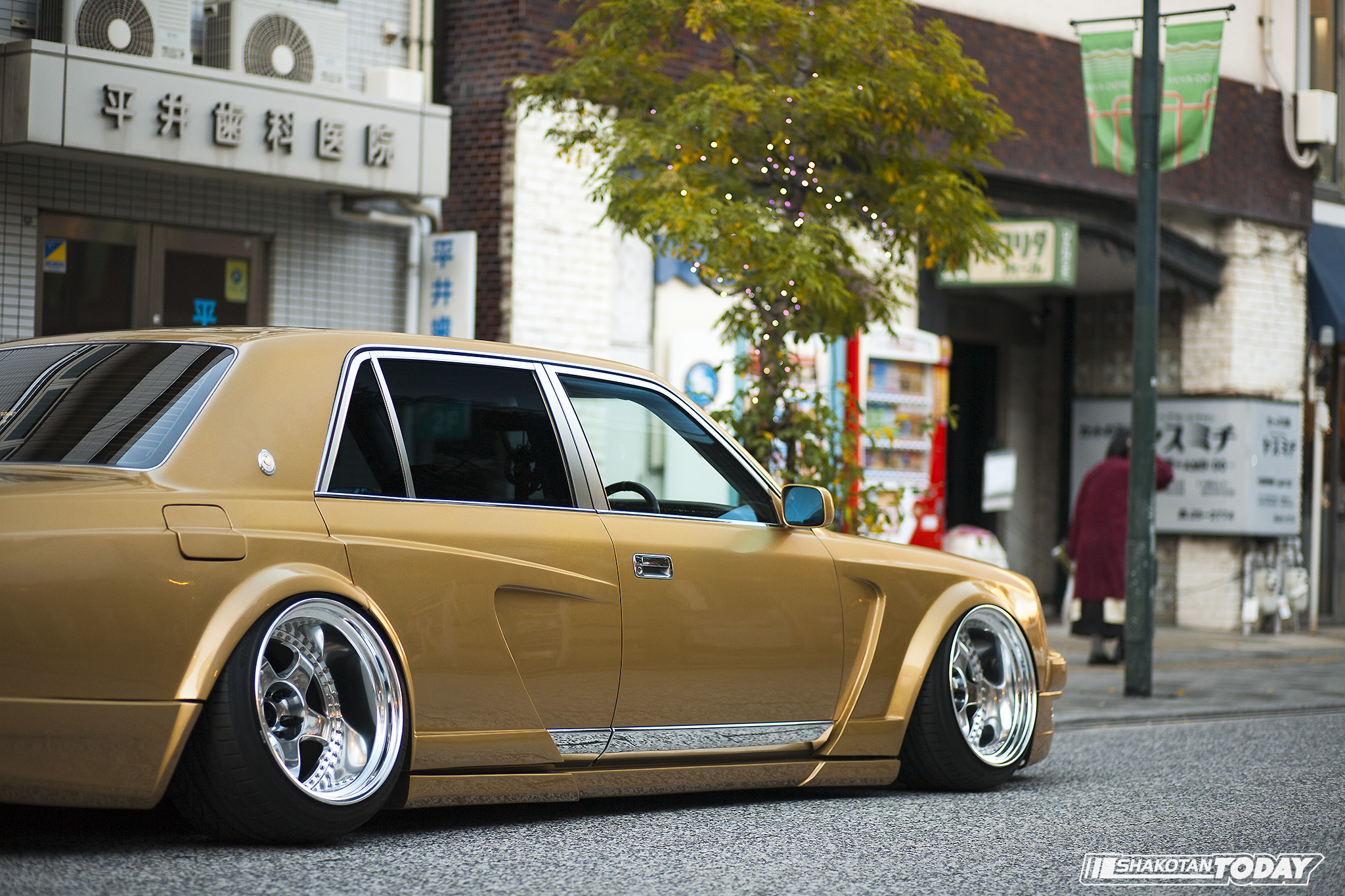 Driving a Toyota Century is a dream come true, but it's in the rear seats where the entire experience is. If you ever own a Toyota Century make sure you get a chance to be driven while in the rear seats. You get softened woolen seats with heating and massaging functionalities, which no car in Japan had at the time of production. The rear seats can also be reclined and if the car is RHD, slide your feet right through the front passenger's seat for maximum comfort.  
The ride comfort is what you'd expect from a Rolls-Royce. Throttle response is slow but smooth so that you wouldn't spill your champagne and the air suspension glides through bumps, making you feel like you are on a baby rocker.
There's simply no replacement for the Toyota Century if you are looking to buy a JDM VIP sedan. Being Japan's first VIP sedan and Toyota's flagship car, the Toyota Century had a lot of demand. It soon trampled over foreign VIP Sedans like the Mercedes S-Class. But another JDM VIP sedan was catching up fast, the Nissan President.
View Toyota Century Ads for sale
2. Nissan President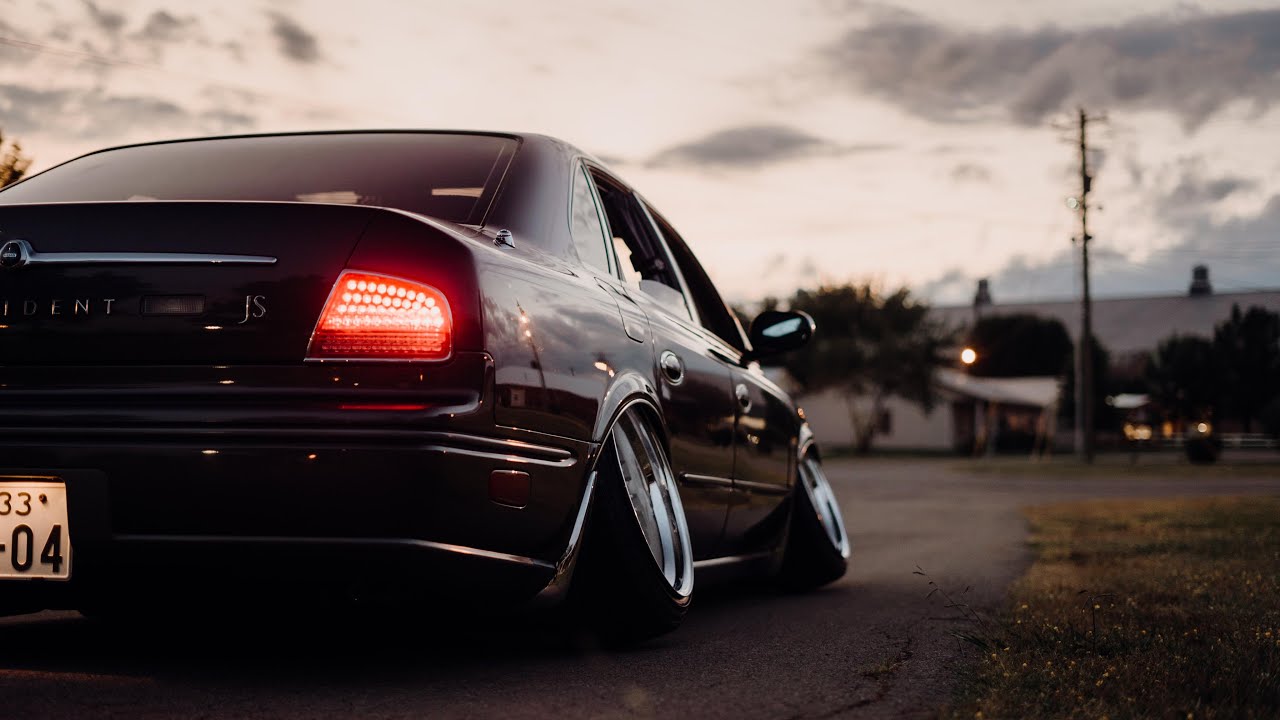 The Nissan President was among the first cars to be manufactured and sold solely under the Nissan Brand. Other Production cars at the time of production were sold under the name Nissan in Japan but were sold under the Datsun brand for export purposes. Unlike the Toyota Century, the Nissan President was exported to other markets but in limited numbers.
Nissan saw an opportunity to make a flagship VIP sedan independent of its luxury sedans which were also being used as taxis in Japan. The competition was not stiff since Toyota was the only manufacturer making a VIP sedan. Since Toyota had already started selling the Toyota Century, local buyers saw potential in JDM manufacturers, and the Nissan President was well accepted.
Production began in 1965 and ended in 2010 after 3 generations of production. The first Gen was produced in two trim levels. The base spec is the Nissan President H150 and has a 3.0-litre inline-6 engine or a 4.0-litre V8 engine.
The Nissan President Sovereign VIP H250 is the luxury spec with a 4.4-litre V8 engine. Other generations, HG50 (second-generation 1990-2002) and PGF50 (third-generation 2003-2010) have a 4.5-litre V8 engine.
It might not be as luxurious as a Toyota Century, but it's more affordable. There isn't much going along in the interior except woolen seats with silk stitching and a rear central armrest housing stereo and front-seat passenger controls. The front seat passenger controls enable the left side rear-seat passengers to move the front seat passenger forward, thus increasing legroom for the rear passenger. 
The Nissan President was the first JDM VIP sedan with ABS and dual SRS front airbags. It was not used by the Imperial Household Agency as Nissan Intended. Still, neither was it a loss since the Imperial Household Agency used the Nissan Royal Limo.
In 1999 Mitsubishi adopted the Nissan President platform and built the first-gen (S43A) Mitsubishi Dignity off it. It's similar to the Nissan President, only with a different front a rear face.
It also has the same 4.5-litre V8 engine and the 5-speed automatic transmission as the Nissan President. However, Mitsubishi used an FF (front-engine front-wheel-drive) configuration. Other cars produced based on the Nissan President's platform include the Mitsubishi Proudia S32A/S33A and Hyundai Centennial.
View Nissan President Ads for sale
3. Toyota Crown
The Toyota Crown is among Toyota's flagship cars that have been produced for the longest period. Production began in 1955, shortly after the Land Cruiser debuted in 1951. It was introduced to meet the high demand for transportation in the public sector as a taxi and van and in the private sector as an executive luxury sedan, coupe, or wagon.
To date, the Toyota Crown still retails its JDM luxury sedan status but is only being produced as a sedan. There are debates that the Toyota Crown is better than the Toyota Century, but is it? Both have common features, but some are available in the Toyota Century, not in the Toyota Crown, and vice versa.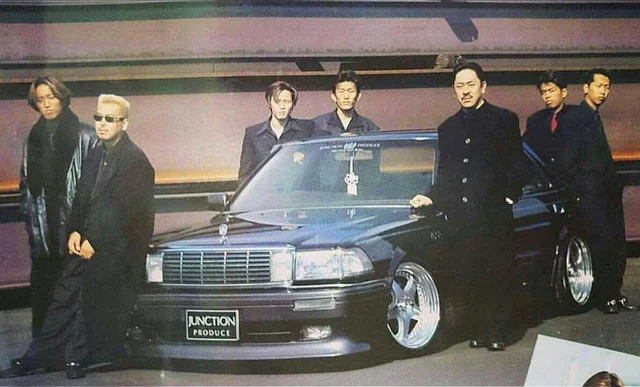 The Toyota Crown was made simply to be everyone's car. In Japan, vehicles with high-displacement engines and large body dimensions faced higher road taxes and thus were expensive to buy and maintain. But Toyota wasn't going to let that get in their way of ensuring every customer got what they wanted.
Entry-level trims have 2.0-litre to 2.5-litre 4-cylinder or 6-cylinder engines. While higher trims have V8 engines with over 2.5 litres of displacement and are larger than entry-level trims. Due to the diversification of trims, Toyota could export the Toyota Crown to the US and other foreign markets. But this glory was short-lived as the Crown was no longer available for the US market after 1974.
Some model years of the Toyota Crown have an air suspension similar to that in the Toyota Celsior. The ride comfort is excellent even for a 25-year-old JDM luxury sedan which you'd expect to feel every bump and pothole. You also get ABS, cruise control, and dual front airbags, some of the basic safety features you should look for when buying a car, regardless of age.
But would you pick a Toyota Crown over a Toyota Century? Well, this depends on personal preference. The Toyota Century is not as common in the US as the Toyota Crown so owning one is more like a privilege. However, driving one is not as great as being driven in one.
View Toyota Crown Ads for sale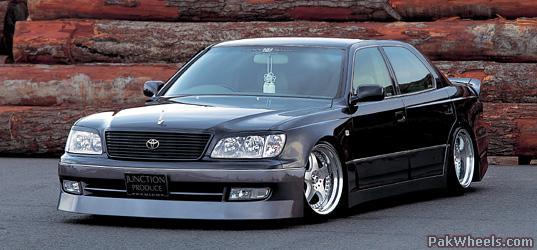 4. Toyota Celsior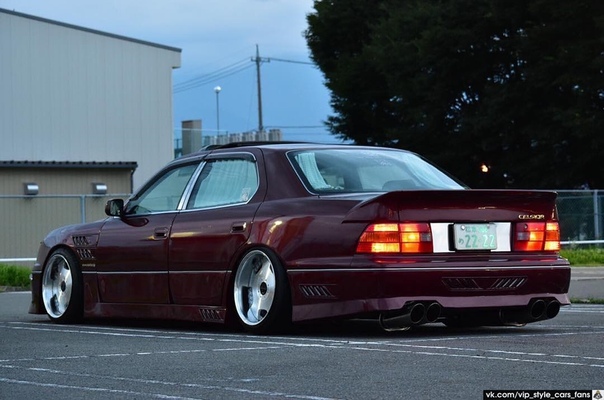 But the Celsior was not going to be sold as a Toyota. Toyota had found a way to make more sales in foreign markets, selling cars under their luxury unit, Lexus. Honda already had their Acura luxury unit launched in the US in 1986, and Nissan also launched Infiniti in 1989. Competition for the top dog luxury brand was stiff, and no manufacturer took it lightly.
You get the Toyota Celsior with a 4.0-litre V8 driving the rear wheels via a 4-speed automatic transmission. In the interior, you get multiple-layered leather seats and wooden trims on the dashboard, center console, steering wheel, and door panels. The rear seats conceal an armrest in the middle, doubling as a cup holder. Toyota spared no expense when designing the Celsior's interior.
The Toyota Celsior was discontinued in 2006, but Lexus continued to produce the Lexus LS series based on the Toyota Celsior.
View Toyota Celsior Ads for sale
5. Toyota Aristo
This list wouldn't be complete without including the Gentleman's Supra. The Toyota Aristo was produced from 1991 to 2005 but was not entirely discontinued. The first two generations, S140 and S160, were produced as the Toyota Aristo and Lexus GS-300. In 2005 Lexus took over production, and the Toyota Aristo ceased to exist.
The Toyota Century is arguably the best JDM VIP sedan, but performance enthusiasts would argue otherwise. You get the Toyota Aristo with the same 2JZ engine options as the Toyota Supra (MK4), a 4.0-litre 1UZ-FE V8 and a 4.3-litre V8 engine. These engines did not pack a punch at the time of production but are capable of high figure power outputs northwards of 500 horsepower with stock internals.
Toyota Adopted the Toyota Crown's chassis and double wishbone suspension for the Toyota Aristo. This resulted in the best handling JDM luxury sedan of the 1990s and early 2000s.
View Toyota Aristo Ads for Sale
6. Nissan Cima
The Nissan Cima has the length and width befitting a JDM VIP sedan but is classified as a full-size luxury sedan ranking below the Nissan President. Nissan made the Cima compete against the Toyota Crown and Mazda Sentia. However, the Mazda Sentia was not much of a worthy competitor regardless of being produced in the JDM golden age.
Toyota and Nissan dominated the JDM VIP sedan and luxury sedan class. No other JDM manufacturer came close to beating them. The Nissan Cima took bits and pieces from the Nissan President, Gloria, and Cedric, as this was Nissan's plan to reduce manufacturing costs without affecting the quality of the end product.
Nissan built the first three generations of the Nissan Cima on the extended chassis from the Nissan Cedric and Gloria. It has similar features to the two. For example, soft cloth seats with reclining functionality are standard, but only the front seats have heating functionality. The rear seat controls are located on the door panel, which you might find strenuous to use.
Suppose the previous owner has kept the original interior. In that case, you might find one with the OEM seat covers with a Nissan logo, a characteristic of most JDM luxury and VIP sedans.
Base spec models have the 3.0-litre V6 engines, which lowered the road tax obligation and the buying cost of the Nissan Cima, while high-spec models have the 4.1-litre V8 engine.
Like the Nissan President and Toyota Century, the Nissan Cima was never intended for export. You can tell this by the Japanese labelled controls on the dashboard and centre console. If you plan on buying one, you'll have to learn some Japanese or learn the function of each control.
The Nissan Cima has an active sports suspension, but units made by Autech have an active air suspension. But these are not the only new features added to the Nissan Cima. In 1999 it became Nissan's first vehicle to have adaptive cruise control and the first Nissan luxury sedan to have AWD as a standard feature.
After being produced for five generations, the Nissan Cima was discontinued in 2012. The Mitsubishi Dignity/Proudia took over using the same platform, engine, and transmission options.
7. Nissan Cedric/Gloria
The Nissan Cedric and Gloria are some of the hardest JDM luxury sedans to distinguish. Production of both cars began in 1959 and ended in 2004, replaced by the Nissan Fuga. However, Nissan Produced the Nissan Cedric independently while the Gloria was produced as Prince Gloria. When Nissan merged with Prince Motors in 1966, Price Gloria was sold as the Nissan Gloria.
The Nissan Gloria was made the Sportier version of the Nissan Cedric, featuring performance-tuned engines to diversify production. The Nissan Gloria was among the few JDM luxury sedans used in the Japanese Grand Prix in the T-VI class. In 1964, the Nissan Gloria Super Six won the second Japanese Grand Prix T-VI Class.
Both vehicles were produced as coupes, wagons, sedans, or hardtop sedans, sharing the same platform, engine, and transmission options throughout production.
Like most JDM luxury sedans, the Nissan Cedric and Gloria were mainly sold in Japan, with limited units exported to other markets. The Nissan Cedric was exported more than the Nissan Gloria, but earlier generations up to the sixth generation, Y30, were sold as the Datsun Cedric in foreign markets.
Various trims are available for the Nissan Cedric and Gloria. Still, none are as luxurious as the Nissan President or the main competitors, the Toyota Crown and Toyota Celsior. You get fabric seats as standard, while high-level trims have leather seats.
But the Nissan Cedric has some cool features too. Some model years tuned by Autech come with an electronically adjustable air suspension, JBL stereo, a phone with an integrated keypad for the driver, and a humidifier for the rear seat passengers. It was also the first car to have the world's first electronically-controlled automatic transmission in 1987.
View Nissan Cedric Ads for Sale
8. Mazda Sentia
Unknown to many, probably because it was produced for a short period, the Mazda Sentia is another JDM VIP sedan. Also sold as the Mazda 929, it was made from 1991 to 1999 as Mazda's flagship luxury sedan, taking on the Nissan Cima, Toyota Century, Nissan President, and the Toyota Crown.
Despite being produced during the Golden age of JDM manufacturers, the Mazda Sentia didn't do as well as Mazda had hoped. Some might say the Mazda Luce was a better car in so many ways and that Mazda couldn't have replaced it with the Mazda Sentia. However, it was exported to the United States, Australia, Canada, the UK, and New Zealand, where it was sold as the Mazda 929.
So why did the Mazda Sentia Fail despite other Flagship cars like the Mazda Miata and Mazda RX-7 doing well in Japan and foreign markets? Mazda simply failed the pricing and marketing strategy of a car that would have easily outlived any JDM VIP sedan. It was priced at around $55,000 when new, which would get you a new BMW 5 series or a Nissan President or Toyota Century.
Buyers weren't willing to dish out such money for a Mazda since Mazda was never known to be a luxury brand. Mazda was also trying to launch their luxury unit, Amati, which turned out to be another failure. If Amati had been a success, maybe the Sentia would have survived.
But regardless of low sales, Mazda still went all out on the Sentia as a VIP sedan. You get leather or quality fabric seats with heating functionality, a standard feature at production time. A 12-speaker stereo, 6-CD changer, and wooden trims on the dashboard and door panels were also standard. The Mazda Sentia also has an interesting feature, it has all-wheel steering.
9. Mitsubishi Dignity/Proudia
Mitsubishi was also not being left behind in the luxury sedan class. A new multilink suspension was introduced for the Dignity and Proudia, but the Proudia being more luxurious, was equipped with electronic dampers. In the interior, you get high-quality woollen or leather seats that recline manually but to a smaller angle than the Toyota Century's rear seats. You also get wood trims on the dashboard, center console, and door panels, improving the luxurious ambiance of a VIP sedan.
Due to an influx of luxury sedans in Japan, the Mitsubishi Proudia and Dignity never sold well. Since they were built on Nissan's platform, buyers always saw the Nissan Cima and other Nissan luxury sedans as better options. Both cars were discontinued in 2016, 17 years after production began in 1999.
Pros and Cons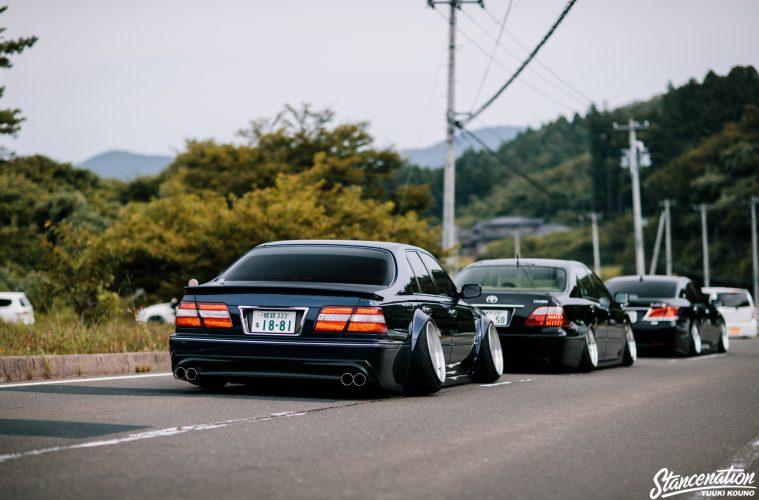 Here are some pros and cons about JDM VIP cars you should consider before making the jump.
Pros
Quite Luxurious
The tech on classic JDM VIP and luxury sedans might be outdated. Still, the interior quality beats any modern vehicle you can buy at a similar price. You might not use the old signal TVs, cassette recorders, and cable phones installed on such cars, but some have heated and massaging seats which are not a standard feature even in newer luxury sedans.
You get most JDM VIP sedans with woollen or leather seats cushioned well enough that you'll never need an interior upholstery. Some manufacturers like Toyota installed woollen seats as standard in the Toyota Century, while others used leather or high-quality fabric seats. Regardless of the material used, quality and durability are guaranteed.
Affordable
Most JDM sedans, including VIP sedans like the Toyota Century and Nissan President, are priced at around $20,000. If you are on a budget, you can get one for less than $15,000. Your budget will determine what you will get, but none of which is a lousy option.
$20,000 will easily get you a Toyota Century with a V12 engine which is the most desired engine in the Toyota Century. You can also get a Nissan President Royal Limousine made by Autech for a similar price range. Lower spec trims retail for around $10,000 to $15,000.
On the other hand, if you are looking for a little more performance, luxury sedans like the Toyota Crown retail for around $5,000. When buying a JDM luxury sedan, you sacrifice some comfort and luxury features in VIP sedans.
Most Have Few Issues
Unlike sports cars thrown around on drift and race tracks, most JDM luxury and VIP sedans are well kept by their previous owners. Due to their FR layout, some drift cars are in the US motorsport scene. Suppose you are buying a freshly imported unit or buying one in Japan. In that case, you get a vehicle that is in pristine condition.
VIP sedans like the Nissan President are never used as drift cars or for any type of motorsports. Most owners just cruise around in such vehicles and tend to any mechanical failures. When buying a JDM VIP sedan, you might also get it with maintenance and ownership records. These document any repairs and replacements since the car rolled out of the manufacturing plant.
Great Looks
You'll never find a Toyota Century on a drift track. But there is a high probability you'll find it in JDM car meets or car shows along with other JDM luxury sedans. Most owners prefer showing off these beautiful pieces of automotive history.
Even without modifications, JDM sedans are some of the best-looking cars. You don't need body kits or other unnecessary cosmetic modifications to make your Nissan Cima or Mitsubishi Proudia stand out. A good paint job or wrap and some wheels complete the job. You can also lower the suspension or upgrade to an air suspension.
Cons
High Fuel and Oil Consumption
With older cars, you'll have to get used to high fuel and oil consumption. To minimize these, rebuilding the engine and replacing older worn-out parts. But this does not guarantee that the car will return to its new state. JDM VIP sedans are heavy and have high displacement engines that demand more fuel. A Toyota Century with a 5.0-litre V12 engine will chug more fuel than a Toyota Camry with a 2.0-litre 4-cylinder engine.
That said, the following are some of the best JDM VIP and luxury sedans you can buy. But before we dive into it, some luxury coupes are worth mentioning. Some manufacturers made 2-door coupe versions of their production luxury sedans, such as the Nissan Cedric Coupe and Toyota Crown coupe.
Some manufacturers also made executive luxury GT coupes such as the Mazda Cosmo (Eunos Cosmo in Japan) and the Toyota Soarer. The Mazda Cosmo was produced from 1967 to 1995, while the Toyota Soarer was made from 1981 to 2005.