A considerable percentage of first-time car buyers prioritize JDM cars compared to cars from other manufacturers. Not only are they cheap and reliable, but the JDM car culture is one of the most welcoming cultures that doesn't discriminate against any car you have provided it's Japanese. JDM cars are also tunable due to the wide aftermarket support, especially in the United States and Canada.
The JDM market also has a variety to choose from. If you want a drift car for cheap, get a Fairlady Z (350Z) or a Toyota Supra if your dream is to gap supercar owners on the drag strip. It all comes down to your budget and needs. The Mazda Miata or the Toyota MR-2 is the best option if you want a cheap and reliable car daily to school. 
Japanese cars initially sold in the US aren't JDM cars, they are Japanese USDM cars. Often the JDM versions of a USDM vehicle are available with better engine options (turbo diesel) and other features never available in the US. Thus, many prefer importing JDM cars from Japan. But the difference is only significant in select cars. For example, most Mitsubishi 3000 GTs sold in the United States and Canada don't have an active exhaust and active aero like in the JDM Mitsubishi GTO. 
Importing every JDM car ever made is possible, but we have compiled a list of the crème de la crème JDM cars you can import to the USA and Canada based on current import laws and regulations. We advise that you inform yourself about how to avoid JDM import scams before choosing to import. 
Top 11 JDM Cars You Can Now Import To The USA in 2023
It's important to note that the 25-year import rule is specific to the month of vehicle manufacture. A 1998 vehicle with a manufacture date of January 1998 would be eligible to import in January 2023. However, a 1993 vehicle with a manufacture date of December 1998 would not be eligible for importation until December 2023. Please check with your JDM importer/exporter to ensure the vehicle you desire is legal or can be stored until legal to import to the USA.
1998 Nissan Skyline R34
View R34 Nissan Skyline Ads For Sale
Starting May 2023, the Nissan Skyline R34 can be legally imported to the United States. However, this only applies to early production units made in 1998, which doesn't include the Skyline R34 GT-R. Those willing to import an R34 GT-R will have to wait until 2024, as production started in 1999.
The R34 has a considerable cult following in the United States mainly because of the RB engine and movie Nostalgia from when Paul Walker drove one in the Fast and Furious movie franchise. It was also featured in video games such as Grand Turismo, which most gearheads played growing up.
Some will say it's not worth importing a Nissan Skyline R34 if it's not a GT-R since the RB26DETT is the main center of attraction. But other engines are equally capable in a good tuner's hands. For example, the RB20DE NEO used in base spec models can push 400 horsepower reliably with a turbocharger kit and stock internals.
It might be negligible in base spec coupes and sedans, but the Skyline R34 has a better weight distribution adopted from the R32 and an upgraded ATTESA map from the R33. Nissan also improved aerodynamics and build structure resulting from a redesigned C-pillar and trunk rear wall.
Unlike the Toyota Supra, Nissan made the Skyline in 2 body configurations, a 2-door coupe, and a 4-door sedan. Thus, there is a variety to choose from, depending on your budget. The cheapest sedans and base spec coupes are listed at around $10,000 to $20,000. While Coupes with the RB25 engine and ATTESA AWD go for anything over $35,000.
Nissan Skyline Buying Guides:
1998 Mitsubishi Legnum Type S (VR-4)
View Mitsubishi Legnum Ads For Sale
The Mitsubishi Legnum VR-4 is an all-wheel-drive 2.5-liter twin-turbo V6 sleeper wagon based on the Mitsubishi Galant VR-4. It was among the few cars that went against the Gentlemen's agreement of 1988 as it made close to 300 horsepower, indicated as 276 horsepower on paper, at the time of production. Maximum speed is limited to 260km per hour and does 0-60 in 5.3 seconds, similar to the Nissan Skyline R33 GT-R.
Mitsubishi, through Ralliart, introduced the Legnum VR-4 Wagon to the Japanese Market in 1997 to replace the older Galant hatchback. But like any high-spec JDM car, it was never sold in the United States, which is one of the reasons you should get one.
For a family wagon, the Mitsubishi Legnum VR-4 is well-equipped. All three variants have adjustable all-wheel-steering, a viscous differential, and a screen to monitor running stats. Features which you would expect to find in more sophisticated sports cars. One will cost around $30,000 to import to the United States, which might be expensive, but the Legnum VR-4 is among the best JDM wagons.
1998 Toyota Celsior (UCF20)
View Toyota Celsior Ads For Sale
The Toyota Celsior is among the few JDM initially sold in the United States. It was sold as the Lexus LS400 through Lexus in markets outside Japan. Production of the Celsior UCF20 began in 1994, and in 1996, it got a facelift and new features for the 1997 model year.
Like previous model years, the 1998 Celsior is powered by the 4.0-liter 1UZ-FE V8, which made around 280 horsepower in pre-1997 units. A VVTi (Variable Valve Timing) system was introduced in 1997; thus, power output was increased to 290 horsepower and 300 lb. Ft. Toyota also replaced the 4-speed automatic transmission with a 5-speed for units made after 1997.
Comfort and safety features in the 1998 Toyota Celsior include a GPS navigation system, low beam headlamps, stability control, and a laser adaptive cruise control system which the Lexus LS400 doesn't have. Due to the Lexus LS400's presence in the USA, the Toyota Celsior also has broad aftermarket support. Importing a Toyota Celsior from Japan to the United States will cost approximately $18,000, including taxes and other costs.
Read our Toyota Celsior Buying Guide
1998 Honda Accord SiR
View Honda Accord Ads For Sale
The sixth-gen Honda Accord was introduced to the Japanese Market in late 1997, making it legal for importation to the US in 2023. Honda exported the Accord to other markets except for the Accord SiR, Sir-T, and Euro R, which were only reserved for the Japanese market. The Accord SiR and SiR-T were made from 1997 to 2000, while the Euro R was from 2000 to 2002.
The Honda Accord SiR and Sir-T share the same 2.0-liter F20B VTEC engine. However, the SiR has a 5-speed sequential transmission while the SiR-T has a 5-speed manual transmission. Like its predecessors, the sixth-gen Honda Accord is a front-wheel-drive, and since it's heavier than the Civic, most performance enthusiasts will opt to get a Honda Civic. However, with the Honda Accord, you get a roomier interior. Prices for the Honda Accord SiR and SiR-T average $6,000 in Japan, which brings total landing costs in the US to roughly $11,000.
1998 Mitsubishi EVO V
View Mitsubishi Lancer EVO V Ads For Sale
The Mitsubishi EVO V comes from a lineage of hardcore rally-bred performance sedans manufactured by Mitsubishi. Mitsubishi began production of the EVO V in 1998 based on the WRC Group A EVO rally car. In the EVO lineage, it arguably is the best looking due to its more prominent chin and enlarged fog lights similar to those used in the EVO rally cars.
Since it was no longer considered a compact sedan under Japanese laws, Mitsubishi made the EVO V broader and longer than its predecessors. This improved handling by a significant margin due to the lowered CoG.
Power output in the Mitsubishi EVO V is slightly more than in the EVO IV, although both make around 280 horsepower on paper due to the Gentlemen's agreement. This was done by upgrading to higher capacity fuel injectors, lighter high-revving pistons, and replacing the old turbocharger with a new one.
The EVO VI is a great car but would you buy one over the Subaru Impreza WRX GC8? The total cost of buying and importing a Mitsubishi EVO VI to the United States is around $25,000 and an Impreza STI of the same year costs half as much.
Read our Mitsubishi Lancer EVO Buying Guide
1998 Subaru Legacy (BE5/BH5)
View Subaru Legacy Ads For Sale
The third-gen Subaru Legacy is among the most underrated JDM cars, especially if you are looking for a car that is fun to drive, cheap, reliable, and practical. The cost of importing one barely gets to $10,000, making it among the best cars you can get under that price. However, with so many options in its class, such as the Mitsubishi Lancer VR-4 and its brother, the Subaru Forester, is the third-gen Subaru Legacy worth buying?
Subaru introduced the third-gen Legacy for the Japanese market only in 1998. Like its predecessors, it's available as a sedan or wagon with the sedan in different trim levels. The least powerful is a 2.0-liter EJ20 which made around 125 horsepower during production.
If you are looking for a reasonably tunable engine, get a Legacy with the 2.0-liter sequential twin-turbocharged EJ208 used in the GT trim. This engine made 276-290 horsepower at the time of production, and with a single turbo setup, 350 horsepower is easily attainable. It has a similar build structure to the EJ207 used in the WRX STi from the same year, only that the twin-turbo setup becomes inefficient over time. Something that third-gen Legacy owners describe as the valley of death (VOD).
Read our Subaru Legacy Buying Guide
1998 Honda Prelude Type S
View Honda Prelude Ads For Sale
Another JDM motoring icon that the United States never got is the Honda Prelude Type S. Honda Introduced the Prelude Type S in 1997 only for the Japanese market. Most associate the Type R badge with high-performance Hondas, and since it wasn't sold in the US, not much is known about the Honda Prelude Type S.
Like any other "Type" badged Honda, the Honda Prelude Type S has a VTEC engine which in its case is a blacktop 2.2-liter H22A engine which made around 220 horsepower at the time of production. The VTEC engine drives the front wheels via a 5-speed manual transmission. No manual transmission option is available for the Prelude Type S. Honda also installed their Active Torque Transfer System (ATTS) in the Legend Type S among the few Hondas with all-wheel-steering.
The Honda Prelude Type S was made to compete against well-selling coupes in its class, such as the Eunos Cosmo. Thus, Honda installed luxury touches such as higher quality fabric (carbon and Exene) seats, a sunroof, and a wing. Today, you can import a Honda Prelude Type S to the United States for roughly $22,000, including shipping, tax, and registration.
1998 Subaru Impreza WRX & WRX STi (GC8F)
View Subaru Impreza WRX Ads For Sale
After Subaru discontinued the Legacy RS for WRC racing, they introduced a WRX-tuned Impreza to replace it in 1992, still carrying rallying DNA as a homologation vehicle. Customer units were first sold in Japan in late 1992 and didn't arrive in the United States until 1994. Seven versions of the Impreza WRX and WRX STi were produced during the production of the first-gen Impreza. The sixth, GC8F, produced from 1998 to 1999, becomes legal to import to the United States in 2023.
Subaru used the same engine in the GC8F Impreza WRX and WRX STi, only that it made slightly more power in the WRX STi due to forged internals. Another difference is that the WRX STi is lighter, has a beefier suspension, and has a front bumper facelift. Both share the same AWD platform and 5-speed manual transmission.
Older WRX and WRX STi are the most sought-after and rare since they were produced in limited units. For example, a 1998 Subaru Impreza WRX STi will cost around $29,000 landed in the USA, while a 2004 one will cost half as much. Rare specs such as the WRX Limited with a roof scoop cost even more, sometimes even twice the price of a standard WRX STi
Read our Subaru Impreza WRX Buying Guide
1998 Nissan Stagea Series 2 (WC34)
View Nissan Stagea Ads For Sale
In 1998 Nissan introduced the Series 2 Stagea with all specs having a NEO engine except the 260RS. Base spec Series 2 Stagea have the RB20DE NEO while the 25RS units have the RB25 NEO engine. There are different variants of the Stagea RS, among which AWD units with the RB25DET coupled to a 5-speed manual transmission are the most desirable.
When buying a Nissan Stagea, most prioritize the Stagea 260RS made by Autech. However, only 1,734 units were made between 1997 and 2001, making the 260RS rare and pricey. On the brighter side, you get it with a twin-turbocharged 2.6-liter RB26DETT, also used in the Nissan Skyline R33 GT-R.
One of the reasons why the Nissan Stagea is among the most appreciated JDM cars is that it's the Skyline R34 Wagon that Nissan never made. You can easily convert a WC334 Stagea to an R34 wagon with an R34 front bumper, headlights, and an aftermarket body kit. Some go to the extent of sourcing OEM NISMO and GT-R nose cuts for the WC34 Stagea.
Total Nissan Stagea Importation costs to the United States average around $23,000. Importing one is cheaper than buying one locally due to the insane price markups for JDM vehicles.
Read our Nissan Stagea Buying Guide
1998 Mitsubishi Pajero EVO
View Mistubishi Pajero Evo Ads For Sale
Sometimes, fun comes packaged in a small 2-door SUV with a massive 3.5-liter V6 under the hood. Mitsubishi built the Pajero EVO to homologate the class T2 Pajero used in the Dakar Rally. However, production was limited to 2500 units built from 1997 to 1999.
Like any JDM car produced in the 1990s, Mitsubishi claimed that the Pajero EVO made 275 horsepower. Experts claim it was slightly more than that, as most manufacturers indicated false horsepower figures on paper due to the 1988 Gentlemen's agreement. Power output is from the same 24-valve DOHC 3.5-liter MIVEC engine powering the Dakar rally Pajero driving all four wheels via a 5-speed INVESC-II automatic gearbox.
The 5-speed automatic transmission was tuned for rally use as its pros outweigh the pros of having a manual transmission in an endurance rally. Landed in the US, a Mitsubishi Pajero EVO will cost around $45,000, and it's high time you get one before they become rare and prices skyrocket.
Read our Nissan Pajero Buying Guide
1998 Toyota Aristo (S160)
View Toyota Aristo S160 Ads For Sale
When it comes to power, performance, and practicality, there's no better JDM sedan to consider than the Toyota Aristo S160. Drifters love its FR (front-engine, rear-wheel-drive) platform. All specs considered, the Toyota Aristo is more like a limo supra as it shares the same engine options with the Toyota Supra, including the 300-horsepower twin-turbocharged 2JZ-GTE.
Other engine options available in the Toyota Aristo include a 4.0-liter 1UZ-FE V8 and a 4.3-liter 3UZ-FE V8. The power output of these engines is similar to that of the twin-turbo 2JZ, but the maximum power output is at slightly higher RPMs.
Aftermarket support for the Toyota Aristo in the United States is broad as it shares engines with common cars in the US, such as the Toyota Soarer, Lexus GS300, and Toyota Chaser. You can get everything from bolt-on mods to body kits and wheels. And when it comes to tuning, it's just as tunable as the Toyota Supra.
Today you can import a S160 Toyota Aristo to the United States for around $10,000, but you get one with a NA 2JZ engine for that price. In Japan, units with the twin-turbo 2JZ or either of the V8 engines sell for around $12,000.
Read our Toyota Arsto Buying Guide
Top 7 JDM Cars You Can Now Import To Canada in 2023
Like the United States, Canada imports more cars from Japan than any other country, most of which are from the 1990s and early 2000s. In Canada, import laws are not as strict as US import laws, and you can import any car provided it's over 15 years old from the date of manufacture. This is why some will import their vehicles to Canada and then wait until they can be legally imported into the US. So, which of the best JDM cars can you import to Canada in 2023?
2008 Honda Civic Type R (FD2)
View Honda Civic Type R Ads For Sale
The Honda Civic Type R FD2 is a Japanese and European market gem introduced in 2007 that was never sold in the United States and Canada like its predecessors. What makes it special is that it was the first Type R sedan, and regardless of the added weight and length, it's just as fast as the Civic Type R FN2 hatchback. The K20A4's horsepower in the FD32 was boosted to 222 horsepower, which is 20 more than the K20Z4 in the FN2 Type R.
Honda greatly improved the FD2's handling compared to the previous EP3 generation. This was done by replacing the rear beam suspension with an independent rear suspension and adding a helical LSD which is not common in front-wheel-drive cars.
The front bumper is slightly pointed forwards, and the rear bumper has a built-in diffuser to improve aerodynamics. A wing sits on top of the hood like icing on a cake and blends perfectly with the body lines. Luckily the Honda Civic Type R FD2 doesn't have a crazy markup price like most limited edition JDM cars. Importing one to Canada will set you back around $20,000.
Read Our Honda Civic Buying Guide
2008 Subaru Forester STi
View Subaru Forester STi Ads For Sale
In 2004, Subaru released an STi version of the Subaru Forester SF5 and SG5 carrying DNA from the Subaru Impreza WRX STi. It combines practicality from the Subaru Legacy and Impreza performance, making it the best option if you want the best from the sedan and wagon world.
The Subaru Forester is a crossover in which you can drive your kids to school and immediately hit the track. To compensate for the extra 150 pounds, the turbocharged 2.5-liter engine used in the Forester STi has more power than the Impreza WRX STi.
One of the reasons you should import a Subaru Forester STi is that it was never sold in the United States and Canada. The best you could get during production time is the 2.5 XT with a 2.5-liter naturally aspirated engine from the older Impreza WRX. The Fozzy STi was a Japan exclusive that the rest of the world only enjoyed through admiration.
The Subaru Forster STi is among the best JDM cars you can import to Canada for less than $20,000. And with Subaru aftermarket parts readily available, you'll be gapping Supras and Skylines in a 4-door crossover. In 2008 Subaru announced that they'd no longer make an STi-tuned variant of the Forester, making the SF5 and SG5 STi the only STi-tuned Fozzies.
Read our Subaru Forester Buying Guide
2008 Nissan Fairlady Z (350Z) NISMO 
View Nissan Fairlady Z 350z NISMO Ads For Sale
In 2007 Nissan introduced a new 3.5-liter VQ35HR engine for the 350Z. It replaced the older VQ35DE, and from owners' forums, the VQ35HR has fewer oil and fuel consumption issues than the VQ35DE used in units made from 2003-2007. The VQ37DE's power output was rated at 315 horsepower, 30 more than the VQ35DE.
2007 also marked the release of the first NISMO tuned 350Z based on the 350Z NISMO S-Tune GT, which was released earlier in 2005. Unlike the S-Tune, Nissan Produced the 350Z NISMO in large numbers and started by converting standard 350Zs to NISMO 350Zs through Autech.
Of all 350Zs made, only 10% bear the NISMO badge, including rare specs such as the 350Z NISMO type 380S, which has a detuned 3.8-liter engine from the 350Z 380RS-C race car. Buying a 350Z NISMO and turning it into a drift car sounds like a crime since few units were produced from 2007-2008. But maintaining it won't guarantee it will sell for more than you bought it. Most units in Canada sell for around $30,000, and importing one from Japan will cost just as much.
Read our Nissan Fairlady Z/350z Buying Guide
2008 Honda S2000 Type S (AP2)
Towards the end of the S2000's production, Honda Introduced a Type S version similar to the S2000 Club Racer sold in the United States. It's powered by the 2.2-liter F22 engine sending power to the rear wheels via s 6-speed manual transmission. Unknown to many, the Honda S2000 is among the few JDM sports cars sold without a manual transmission option.
The S2000 AP2 Type S is lighter than the standard trim and has improved airflow to the engine, a light body kit, and a front splitter and wing to improve aerodynamics. A total of 1,755 units were made between 2007 and 2010. And with most units being made between 2008 and 2009, the best chance of getting a Honda Legend Type S is to import one from Japan in 2023.
Since more units of the S2000 Type S were made, importing one is cheaper than buying a USDM S2000 Club Racer which only 699 units were made. In Japan, the Honda S2000 Type S is priced at around 45,000, thus bringing total importation costs to around 50,000. But would you spend $50,000 on a Honda when there are better options, such as the Skyline R32 GT-R?
Read our Honda S2000 Buying Guide
2008 Mazda RX-8
In 2008 the Mazda RX-8 received a mid-cycle refresh mainly focused on improving handling and engine performance. Mazda also facelifted the RX-8 giving it new headlights, smoother body lines, and a more aggressive front and rear bumper. Compared to previous model years, units made after 2008 have a better-sounding factory exhaust as it was increased to 90mm from 60mm.
There are a couple of reasons why you shouldn't buy a Mazda RX8-8. And a million reasons why the Mazda RX-7 is better regardless of being thousands of dollars more and years older. But if you would still like to import one to Canada, total costs average between $10,000 and $15,000.
Read our Mazda RX-8 Buying Guide
2008 Eunos Roadster (Mazda Miata) (NC2)
Like the Mazda RX-8, Mazda refreshed the NC Miata in 2008, but it only got a front facelift, new side skirts, and a mesh grill for the Touring and Grand Touring trims. Like its predecessors, the NC2 Miata is one of the best JDM cars you can drive and handles like a dream, regardless of its light body. Some say it's just a big go-kart due to its tiny size, excellent handling, and cramped interior, which is one of the Miata's biggest cons.
All JDM spec NC Miatas come with a 2.0-liter 4-cylinder engine which made around 170 horsepower coupled to a 5/6-speed manual transmission and 160 horsepower coupled to a 6-speed automatic transmission. Like its predecessors, the NC2 Miata is rear-wheel-drive, and the 6-speed manual transmission units have a limited-slip differential.
Prices for the NC2 Miata start at approximately $9,000 thus bringing total importation costs to around $13,000 if you were to import one to Canada Today.
Read our Eunos Roadster (Mazda Miata) Buying Guide
2008 Toyota HiAce (H200)
View Toyota HiAce Ads For Sale
JDM vans are uncommon on US and Canadian roads but are some of the most reliable, durable, and versatile vans, especially the Toyota HiAce. The most bought JDM vans are mainly Kei vans such as the Suzuki Every, but you can import a HiAce H200 for the same price as a Suzuki Every, which has limited load space and an underpowered 660cc which might not suit you depending on your needs.
Unlike previous generations, there is no camper variant for the H200 HiAce. However, most come with an empty load space giving you the chance to make one into whatever you'd like. You can either do a camper build or fabricate built-in cabinets and turn it into a service van.
The only downside of owning a Toyota HiAce in Canada is that it doesn't have aftermarket support or any other JDM cars it shares parts with. However, you can ship parts from Asian countries where the HiAce is one of the most common JDM cars.
The H200 HiAce was introduced to the Japanese market in 2004. Thus, it's legal to import to Canada under current importation laws and regulations. Most units sell for $8,000-$10,000 in Japan, and total importation costs barely go above $15,000 for a car in that price range in Japan.
Read our Toyota HiAce Buying Guide
Resources
We also have a plethora of buying guides for all types of cars that are on the market right now. See a car you like? Our buying guide will help you through the process from start to finish! 
JDM Car Import Cost Calculators
Read our Ultimate Guide on How to Import a Car from Japan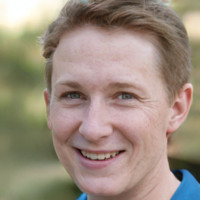 Latest posts by Christopher Weydert
(see all)