Nissan Pulsar GTI-R Buying Guide
When thinking of hot hatches, most people don't even include Nissan's version. The mighty Nissan Pulsar GTI-R was only produced for four years from 1990-1994. The sole purpose of the GTI-R was to meet homologation needs so that Nissan could enter the FIA Group A rally.
This little compact car had all the markings of a rally car. It was a lightweight, compact, AWD, 3-door hatchback with a turbo four-cylinder engine accompanied by a five-speed manual transmission. Cosmetic touches, such as a functioning hood scoop and rear spoiler, told onlookers that this car was a little more special than just a regular Pulsar.
The SR20DET engine produced an astonishing 227 hp and 210 lb. ft. of torque. With a weight of only 2,400 lbs, the GTI-R could do 0-60 mph in 5.4 seconds, meaning that it could compete with the Porsche 911 of that time. It's no wonder that some called it the mini GT-R.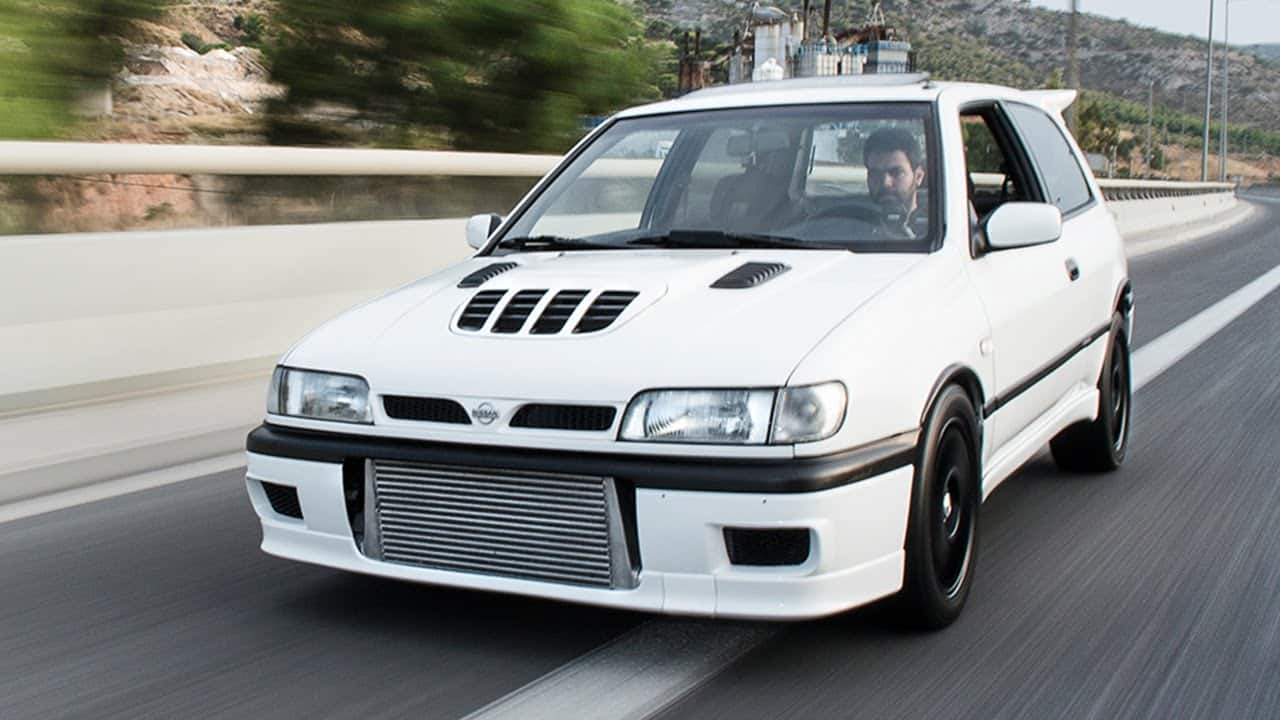 Sadly, the Pulsar GTI-R was never offered in North America, but since it is over 25 years old, you can now own this understated little hatchback for as little as $4,500. We have created an in-depth buyer's guide to give you as much information as possible before pulling the trigger on this rally inspired hot hatch.
Pros and Cons
Pros:
Great power to weight ratio
SR20DET has a lot of potential
Great handling
Functioning aero
Cheaper than a GT-R
Cons
Small production numbers
The transmission is prone to failure
Expensive to maintain
Can be a little tight for bigger people
Hard to find one that is in great condition
Common Issues
Like most 90's JDM cars, the GTI-R is prone to rust. Most cases report rust in the rear quarter panels, and it's usually not just surface rust; the problem goes much deeper than that.
Another common issue that most owners had was transmission issues. As we all know, most of these cars didn't stay stock. Once you start adding power, the stock components begin to fail because they were not intended to hold that much horsepower, and the transmission is usually the first one to show signs of failure via the input shafts breaking.
Lastly, not an expensive issue, but a very common one is the clutch pedal mounting bracket. The mount holding the clutch to the bulkhead seems to give way without warning. This is resolved by simply just welding the bracket back to the bulkhead, making it 10 times stronger than the factory setup.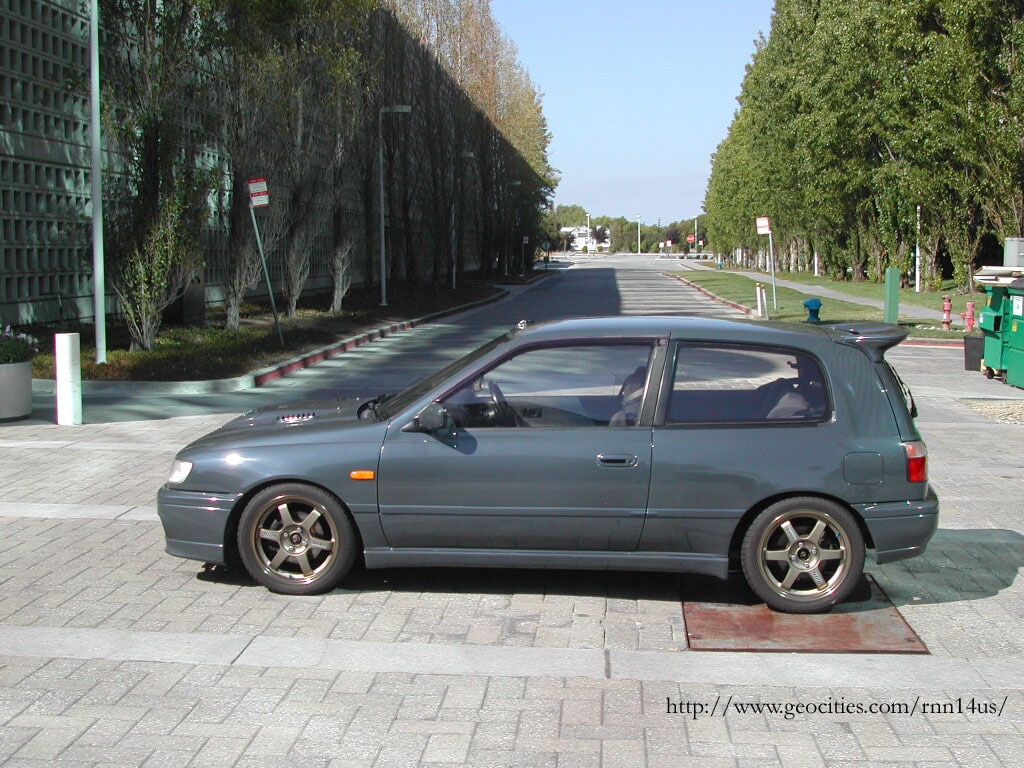 Average Prices
This little pocket rocket can fetch a pretty hefty price nowadays, thanks to its rarity. The GTI-R can be had for as little as $4,500, and the prices go all the way up to $20,000 for a prime example. However, the average prices hover somewhere between the $12,000 to $15,000 mark, so it's not a car for someone on a tight budget, but it sure is a blast to drive.
Comparable Alternatives
As we all know by now, there are several hot hatches from the '90s that compare to the mighty GTI-R. Not all of them are turbo, AWD models, like the true wolf in sheep's clothing the GTI-R is, but they would give this car a run for its money.
Models and Specifications
Since the GTI-R was only produced for four short years (1990-1994), there was only one generation. However, there were three different models produced in that time frame. We will be going over those models in this section.
Nissan Pulsar GTI-RA
This version was also called RA/Alpha/Road/Luxury. The GTI-RA was the most common of the bunch, since it was designated for the street. It came with standard road car options such as power windows, A/C, and ABS. Sometime in 1992, Nissan decided to do something rather odd. They removed some of the interior pieces that were strictly offered in the GTI-R and replaced them with off-the-shelf, regular Pulsar parts. To this day, no one is quite sure why they did that.
Nissan Pulsar GTI-RB
The GTI-RB was also referred to as RB/Base/ Beta/Rally/Homologation. If the regular GTI-R was not light enough, the RB version had the common luxuries like the power windows and mirrors, ABS, and A/C removed to save a further 30kg. This version was designed with motorsport in mind, and therefore, a close-ratio gearbox was offered as an option. Buyers had the option to add on Nismo goodies such as a limited slip differential and an upgraded suspension as well, making it the ultimate factory rally car. The only thing that gave the RA away on the outside was the lack of color-matched exterior door mirrors.
Nissan Pulsar GTI-R Sunny
The Sunny was virtually identical to the normal GTI-R, and it was intended for the European market. The only difference was that it lost a total of seven hp due to a slightly different ECU map that was used to make up for the lower octane fuel offered in Europe at the time. There were both LHD and RHD versions of the Sunny. Exterior wise, the only difference was the modified bumpers needed in order to accommodate the larger European license plates.
Production Numbers
Although only 5000 cars needed to be built in order to qualify for the FIA Group A, Nissan saw the popularity of the GTI-R and continued to build them for the next three years. In the end, just under 15,000 vehicles were built.
Pulsar GTI-RA = 13131
Pulsar GTI-RB = 701
Pulsar Unknown = 10
Pulsar GTI-R TOTAL = 13842
Sunny GTI-R LHD = 668
Sunny GTI-R RHD = 103
Sunny GTI-R TOTAL = 771
GTI-R TOTAL = 14613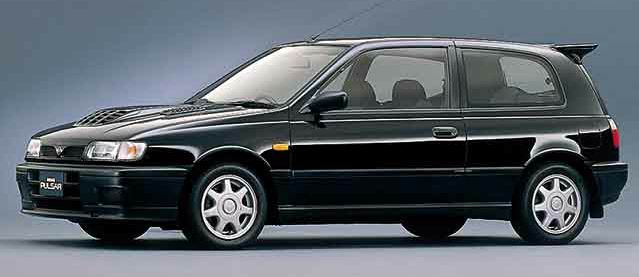 FAQ
Where was the Nissan Pulsar made?
The Nissan Pulsar was mainly made in Nissan's Oppama Plant in Yokosuka, Japan. But it was also made in other markets, and Nissan established assembly plants for the Pulsar in Australia, New Zealand and Greece. In some markets, such as Greece, the Pulsar was sold as the Nissan Sentra and Nissan Sunny in Europe.
How many Nissan Pulsar GTIR were made?
Nissan Produced 14,613 units of the Pulsar GTIR from 1990 to 1994 as homologations for the Nissan Pulsar used in the Group A racing in the WRC.
How much is a Nissan Pulsar GTIR?
The Nissan Pulsar GTIR is not your ordinary JDM hatch. Finding one listed for less than $15,000 can be difficult as prices can go over $30,000 due to the limited units produced and high demand.
How much does a Nissan Pulsar GTIR weigh?
The Nissan Pulsar GTIR weights at just under 2400 pounds which is a little bit heavier than a Honda Civic produced at the same time when the Pulsar GTIR was being made. Nevertheless, the Pulsar GTI is better in every aspect.
What engine is in a Nissan Pulsar GTIR?
The Nissan Pulsar GTIR shares the same engine as the Nissan Silvia, the SR20DET, driving all four wheels via a 5-speed manual transmission. Since the Pulsar is lighter than the Silvia and has AWD, you might just have the upper hand against the Silvia and any other JDM sports car trying to take you on.
Where can I buy a Nissan Pulsar GTIR?
Most Nissan Pulsar GTIR owners are reluctant to sell their beloved hot hatches, but if you'll have better luck finding one on JDM car-specific listings, Pulsar GTIR forums on socials such as Facebook.
Sources
How to Import a Nissan Pulsar
Read our ultimate guide, How to Import a Car from Japan.
Can you make this guide better? Are you a huge fan of the Pulsar? If so, please contact us.