Toyota MR2 Buying Guide
The Toyota MR2 comes from a time when cars were a lot simpler. A time when cars were not just big computers. Back then, cars were supposed to make you feel connected to the road, even scare you a bit when you pushed them to their limits, and the MR2 was one of the best examples of that.
Initially, this two-seater sports car wasn't intended to be a sports car at all. Toyota wanted the MR2 to be a car that would be fun to drive yet still be kind to you at the pump. While it did do that, people started to recognize it as a true sports car thanks to its compact size and rear-engine, RWD design.
Around the same time, many other manufacturers had similar models, so Toyota had plenty of competition. Models such as Honda CR-X, VW Scirocco, Pontiac Fiero, and so on gave the MR2 a run for its money. What the other guys didn't have was the superb handling and near-perfect weight distribution, plus it looked a lot better than its rivals.
The MR2 was only around for three generations and it will go down in history as one of the best and most enjoyable cars to drive of all time. It's no wonder that some people call it the poor man's Ferrari. We have created an in-depth buyer's guide that outlines everything there is to know about the Toyota MR2 so that you can get a better idea if this is the right car for you.
Pros and Cons
Pros:
Legendary Toyota reliability
Incredibly fun to drive
Unique looks
Kids think it's a Ferrari
Puts a smile on your face every time you drive it
It came with optional T-tops
Lightweight
Cons
N/A models were quite slow
Shops that don't specialize in Japanese cars won't generally touch them
Winder driving can be treacherous
It only has two seats
Hard to find a stock example
Not made for tall people
Weak suspension components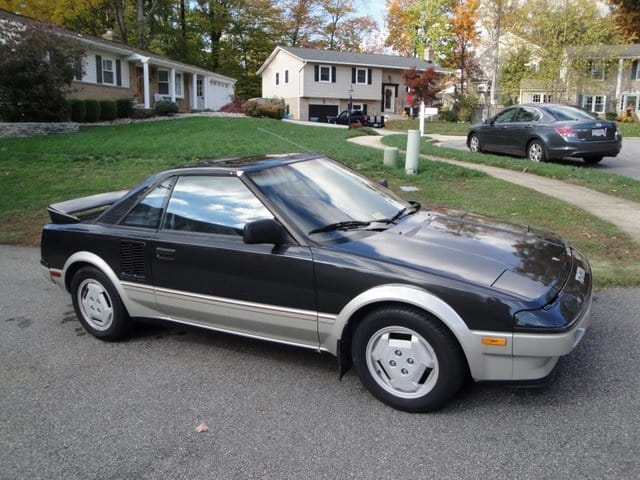 Common Issues
As with any car, especially older models, they come with their own set of issues, and the MR2 was not immune to that. Whether it had had defects from the factory or just time-related issues. This section is dedicated to going over the most common issues you are likely to find when looking at an MR2.
As with most older Toyotas, the MR2 suffers from rust issues in the usual spots such as wheel arches, the bottom of the doors, sills, etc. This can drastically depend on one car to another. If the previous owner took good care of the car, you could be in the clear.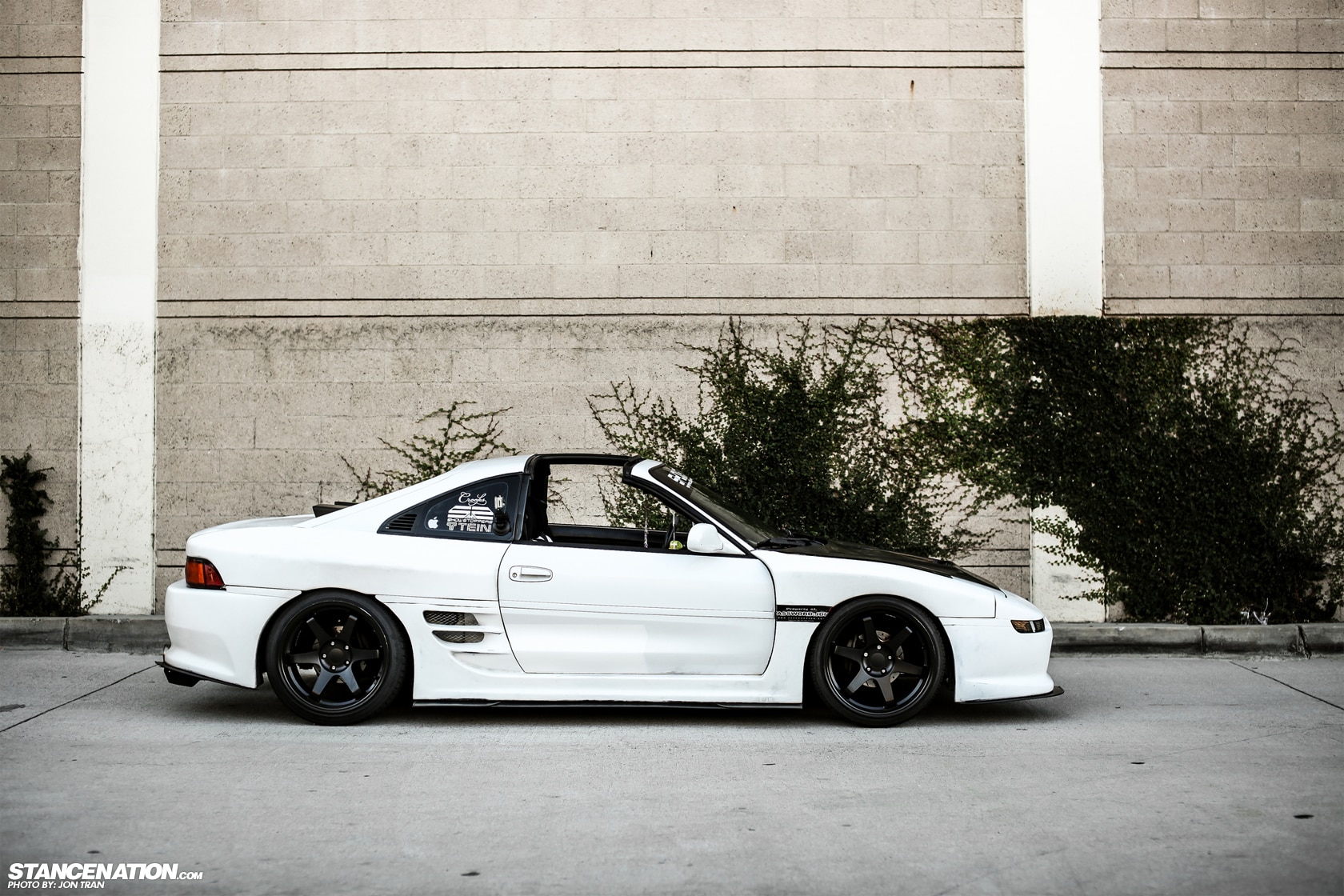 If you get the T-top model, be sure to check for cracked weather stripping and signs of moisture behind the seats and under the carpet. Again, this could drastically vary from car to car.
Although the turbo model had more power, it was more susceptible to issues such as turbo failure. This can be an added cost over the N/A model but trust us when we say that it's worth it.
Another widely reported problem is a pre-cat failure. Chances are that you will not find a car with the original part in place, if any cat at all, but if you do it's best that you take them out for a piece of mind.
Timing chain tensioner on the 3rd generation seems to be another issue commonly reported by MR2 owners. If this part fails, you can say goodbye to your engine. We highly suggest you replace the tensioner right when you get the car so that you won't have to shell out the extra money for a new engine.
After these cars passed the 10-year mark, many owners experienced "sticky" brakes. Common indications of this happening are that you are going through brake pads sooner than normal or in the worst-case scenario, your brakes seize up completely. The good news is that this can be easily remedied by completely cleaning and greasing the sliders or just simply buying new ones.
Average Price
As the MR2 is starting to get rarer and rarer, the asking price has steadily increased for them in the past few years. While pristine models can fetch upwards of $17,000, you can still find some models for as little as $7,000. The second-generation MR2s are the most common and sought-after models. They look the most modern and have since stood the test of time as being some of the best driver's cars ever made.
Comparable Alternatives
In the world of budget, two-seater, mid-engine cars from the past 30 years, the Toyota MR2 was king. However, if you are not completely sold on it yet, we have compiled a list of other MR2 alternatives for you to browse over.
Models and Specifications
1984-1989 Toyota MR2 First Generation (W10)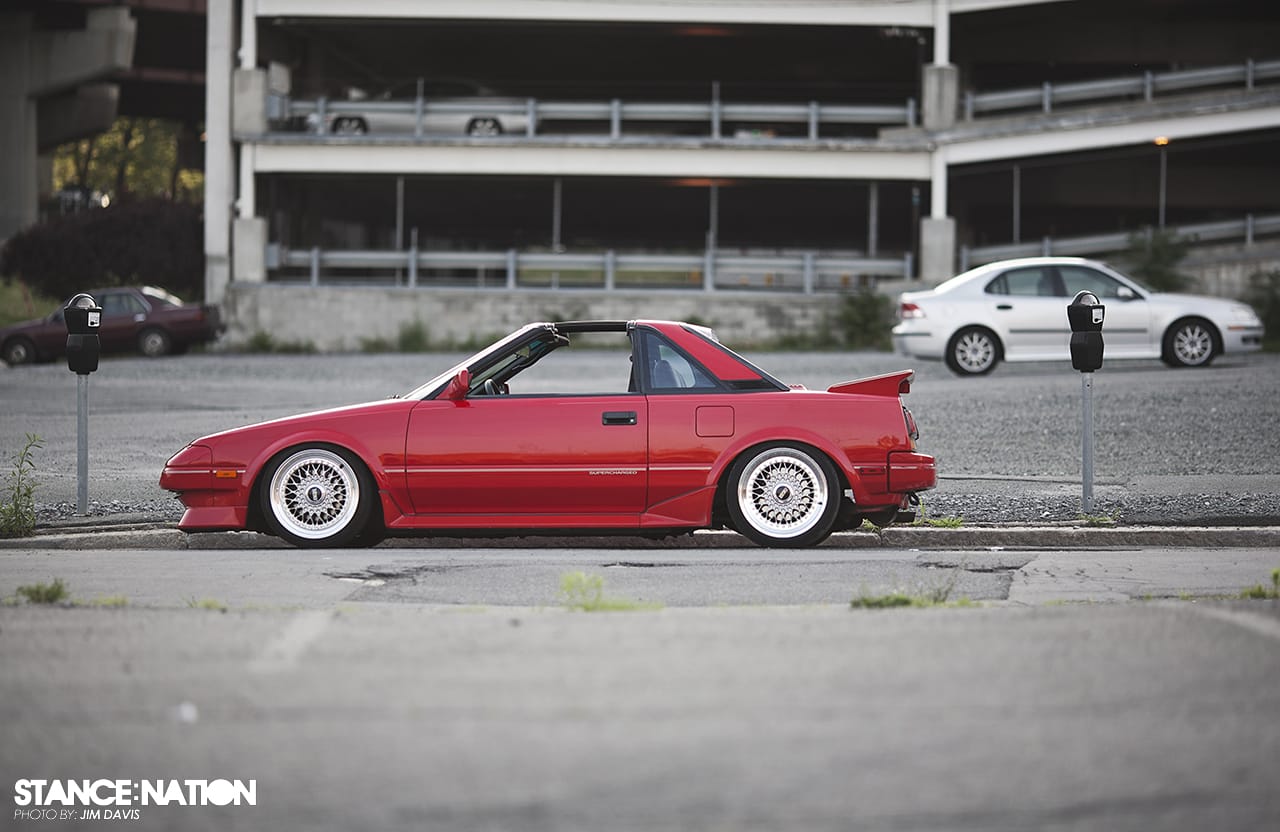 Debuting in 1984, the MR2 came with either a 1.5L or 1.6L naturally aspirated engine, which was on par with Toyota's fun and economical sports car model. Its great handling was made possible with the collaboration of Lotus engineer Roger Becker. Weighing in at approximately 2,000 lbs. made it possible to achieve a 0-60 time of 8.5-9 seconds even though the car only had 112 and 128 horsepower, depending on where it was sold.
1986 was the year that Toyota introduced a supercharged MR2, bumping up the power to a respectable 145hp. In addition to that, the automaker also beefed up the transmission to be able to take the added horsepower, which in turn made the car now weigh around 2,500 lbs.
1989-1999 Toyota MR2 Second Generation (W20)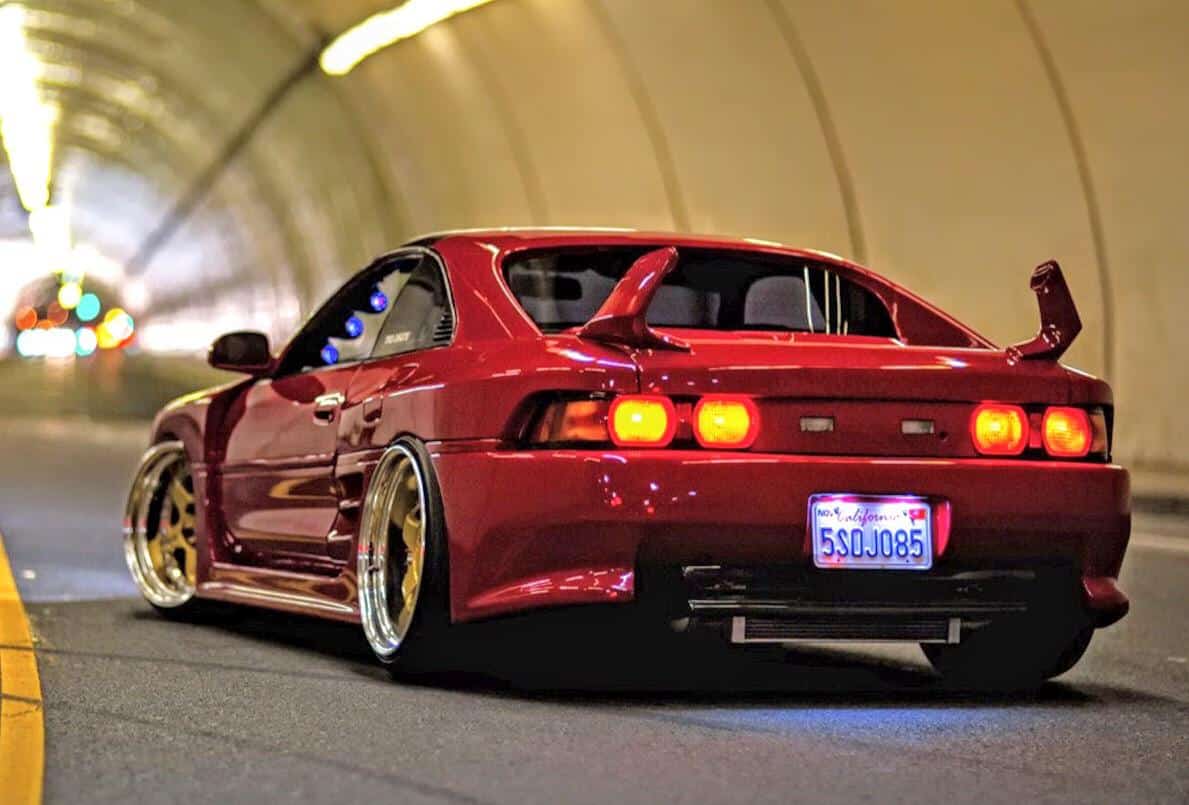 This generation was the one to give the MR2 the "baby Ferrari" moniker. Additionally, the second-gen was also 350-400 lbs heavier than its predecessor thanks in part to a roomier and more luxurious cabin. Luckily, this was offset by the introduction of several 2.0L engine variations.
The facelift version of the second generation took place in January 1992 and once again in June 1996. Improvements such as larger wheels and tires, suspension upgrade different taillights and revised rear wind all added up to make the second generation MR2 the icon it is today.
1999-2007 Toyota MR2 Third Generation (W30)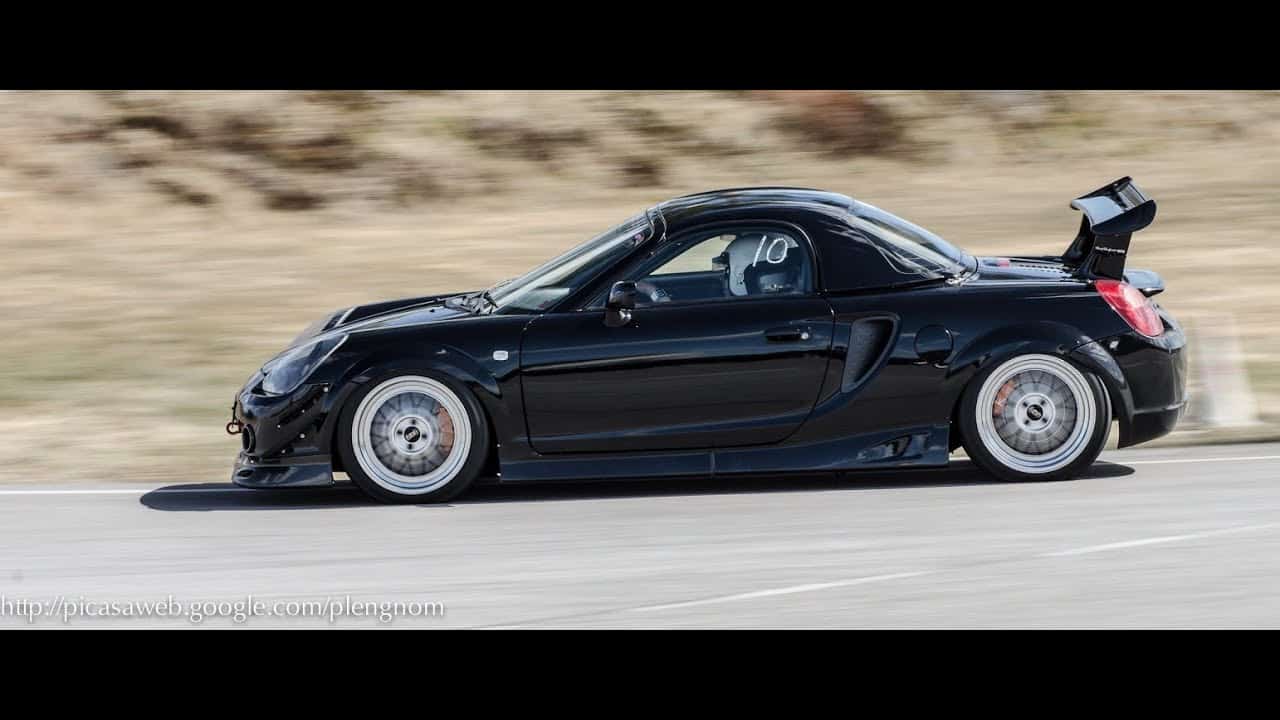 By this time, Toyota tried to have one last hoorah in a last-ditch effort to keep the flame alive for the mighty MR2, but sadly it was too late. The success of past generations was never matched. The new generation was slightly bigger, wider and heavier than past models. In addition to that, there was only one engine choice offered. That was the 1.8L ZZW30 that produced 138hp and 126 lb. ft. of torque.
The most noticeable change from previous models was that the MR2 was now offered only as a convertible, but over the years few changes such as 16" wheels, new springs and dampers, 6-cd in-dash CD player, and so on were added as time went on.
2005 was the very last year the mighty little cars were sold in the US, while Japan, Mexico, and Europe continued selling them until July 2007. The MR2 is still relevant to this day thanks to popular video games Manga and Anime featuring the car.
FAQ
How much does a Toyota MR2 cost?
A Toyota MR2 will cost anywhere between $10,000 and $30,000.
Which engine is in the Toyota MR2?
The first-gen Toyota MR2 (W10, 1984-1989) comes with a 1.5-litre 3A-LU, 1.6-litre 4A-GE, and a supercharged 1.6-litre 4A-GZE. The W20 made from 1989 to 1999 has a 2.0-litre 3S-FE, 2.0-litre 3S-GE, 2.2-liter GS-FE, and a turbocharged 2.0-litre 3S-GTE. Produced from 1999 to 2007, the third-gen MR2 (W30) comes only with a 1.8-litre 1ZZ-FED.
How many Toyota MR2s were made?
There aren't any specific figures for how many Toyota MR2s were produced. Still, third-party sources' statistics state that around 295,000 units were made.
How many miles can a Toyota MR2 last?
A Toyota MR2 will last for around 150,000 to 200,000 miles when maintained correctly.
Why is the Toyota MR2 unsafe?
The Toyota MR2 has a heavier rear end and is rear-wheel drive. This is a hazard since the back end tends to spin out due to the weight imbalance.
Which year was the Toyota MR2 released?
Toyota released the Toyota MR2 in 1984 for the 1985 model year.
Which Toyota MR2 has a sequential transmission?
The 2002 Toyota MR3 Spyder comes with a 5-speed electro-hydraulically controlled transmission, allowing gear shifting via buttons on the steering wheel.
What modifications to do on a 1994 MR2 to make it fast?
Apart from turbocharging or tuning the engine, you can also swap the 4-cylinder engine on your Toyota MR2 with a better 4-cylinder engine. You can also reduce the weight by upgrading OEM parts with lighter aftermarket parts.
How many Toyota MR2 Spyders are in the US?
Toyota made 27,941 units of the MR2 Spyder for the North American Market.
Sources
How to Import a Toyota MR2
Read our ultimate guide, How to Import a Car from Japan.
Can you make this guide better? Are you a huge fan of the MR2? If so, please contact us.