1994 was a great year for Japanese car manufacturing. Below you find examples that were produced in 1994 making them legal to import to the USA in 2019. Keep in mind, that the manufacturing/production date is only an indicator of vehicle admissibility. For legal importation to the US, under the 25-year rule, the vehicle must have been first registered 25 years ago — to the month of initial registration. Check with your JDM importer/exporter to confirm.
Click on a model to view examples currently available for import.
Best JDM Sports Cars
This list is in alphabetical order.
Best JDM Trucks
Some of the most reliable, turbo diesel-powered 4X4s in the world were manufactured in Japan in 1994.
Best JDM Vans
Unlike the soccer mom vans produced for North America our friends in Asia and Europe had access to amazing turbo diesel-powered 4×4 vans.
Featured image source: https://intransit.cc/
FAQ
What are JDM cars?
JDM cars, Japanese Domestic Market cars, are cars only made for the Japanese market with few exported units to other markets. But for the car community, "JDM cars" means exotic, special or unique Japanese cars. For example, a Toyota Supra or Chaser is considered more of a JDM car than a Toyota Noah or Camry.
What does JDM mean for cars?
JDM means Japan Domestic Market. JDM cars are cars made in Japan for the Japanese market only. Even German makes and models such as the BMW 3-series and the Porsche 911 series manufactured in Japan are JDM cars.
Where can I buy JDM cars?
JDM car-specific dealerships and websites are the best places to start when looking for a JDM car. However, these might be slightly more expensive than buying from JDM car owners. If there's a JDM car that you've been eying, you can always check it out and take it for a test drive. But if it doesn't look good as in the pictures, walk into a JDM dealership, as you will likely get one in pristine condition.
How much do JDM cars cost?
It depends on the type of JDM car you want. Kei cars are the cheapest JDM cars; you can get them for under $3,000. Luxury sedans, VIP sedans and their sportier versions go for around $7,000, which is also the same price as entry-level sports cars such as the Nissan Fairlady and Mazda RX7. JDM sports cars, SUVs and special editions approximately sell for anything over $30,000, and figures can go over $100,000 depending on the make, model and spec.
Which JDM cars are illegal in the US?
Any JDM car made after 1998 is illegal for import in the US as of 2022. You can import any JDM car to the US, provided it's 25 years old, with the age count starting from the year of manufacture.
Which JDM cars are legal in the US?
JDM cars over 25 years old are legal for import in the US, which means that if the vehicle is a 1997 model or has a later YOM, you can import it to the US in 2022. Cars made in 1998 will be legal for import in 2023, including some Nissan Skyline R34 early production units. To know if a JDM car is legal in the US, add 25 years to its year of manufacture to get the year it will be legal for import.
How can I import a JDM car to the US?
You can import a JDM car to the US, provided it's over 25 years from the manufacturing date. However, you'll need an import agent to help you clear the vehicle through customs and register the car. If you are importing through an import agency, all you have to pay is an all-inclusive price, then go collect the car or have it delivered to you.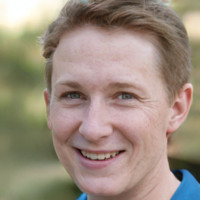 Latest posts by Christopher Weydert
(see all)