Intro
If you are reading this, chances are that you are currently living in a van or at least entertaining the idea of moving into one. We bet that anyone that's ever been camping has wondered what it would be like to permanently live that lifestyle.
With the rise of social media, van life has been brought into the mainstream and it seems that more and more people are giving up their traditional living accommodations and opting for a life on the road. However, things aren't as rosy as they may seem. 99% of the time, social media only shows you the good side of living in a home on wheels. You rarely see or hear about the part when you have mechanical issues or spend endless hours driving around looking for a place to stay the night.
Don't let this scare you away from van life; we are just trying to be as realistic as possible. This article will give you some vital pieces of information that will help you get the best experience out on the open road.
Frequently Asked Questions
If you are considering living in a van and giving up your brick-and-mortar residence, we're sure you have endless questions about this increasingly popular lifestyle. Let's try and answer some of the most common questions when it comes to van life.
Keep in mind that these questions are just the most common ones. Living a nomadic lifestyle is a big step and you should be prepared both mentally and financially. Another good tip is to do extensive research on the whole movement; from building a van to where you go to the bathroom.
Should I build my own custom van life vehicle or buy something that's already done?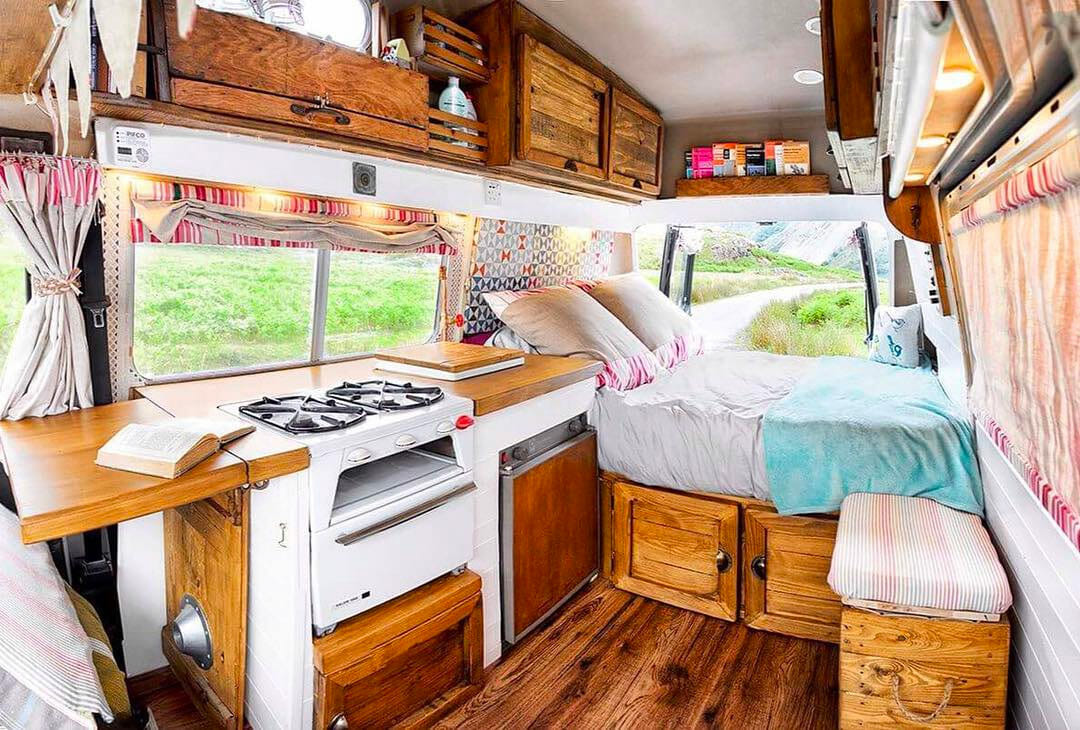 Ah, the age-old question of buying or building a van. This question can be answered in three parts; budget, needs, and relevant skills.
If it were possible, we think that almost everyone would buy a pre-made van if they had the money. Unfortunately, the prices can reach hundreds of thousands in some cases, plus you can only have so much input when buying a pre-built unit.
Another thing to take into consideration when deciding to buy or build is what you'll be using it for. Are you planning on living in it full-time or just a weekend rig? Do you like off-grid camping/boondocking or are you more comfortable staying at designated campgrounds? The beauty of building your own van is that you get to choose the make and model you want, engine type, 2WD or 4×4, and so on.
Building your van takes a lot of skills, requires having many tools, and a lot of time. If you have all three and feel confident in your abilities, we highly recommend doing your own build. You have endless options and can take your time completing your project to make sure everything is done right. Remember, YouTube is your best friend when it comes to building your own van.
How to get away with camping somewhere you shouldn't?
Ask anyone that's been in a van for any amount of time and most of them will tell you that they've stayed somewhere they weren't allowed to at least once. Why you may ask? It could be for a better view, the sense of adventure or even for the peace and quiet.
Regardless of the reason, the idea is not to get caught. In most cases, if you get caught by the authorities or landowners, chances are not much will happen; you'll simply be asked to leave, but there is always the chance of more severe consequences. The best way to not get caught is to get there late and leave early, build a stealth van (the best option) or simply try to go off the main roads and make yourself hidden.
What are the advantages of a van vs a trailer?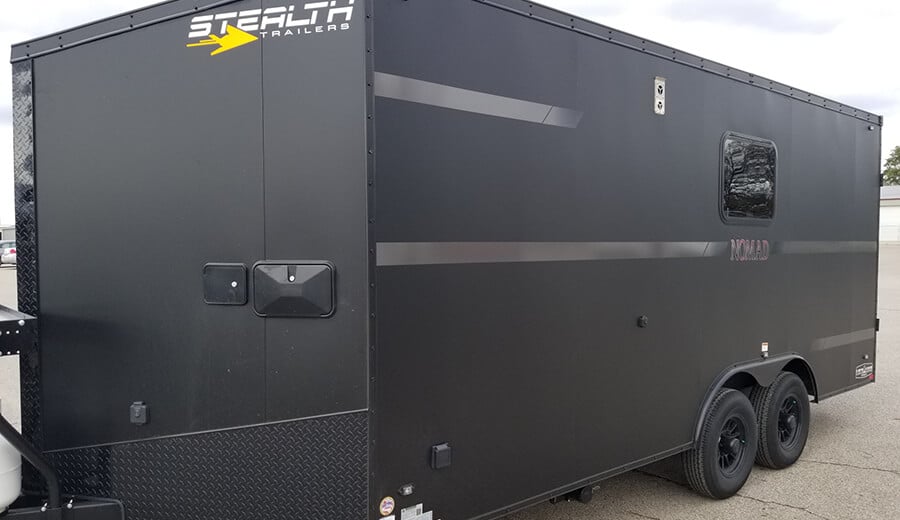 Both have their own advantages and disadvantages. It really depends on your personal preferences. There are van lifers who swear on a van and others that like the flexibility that a trailer offers, especially one that's been converted from a cargo trailer as they added ad great level of stealth.
The best part about having a van is that everything is right there with you in one compact unit. No need to worry about finding the right parking space and in most cases, it'll save you money on fuel. Having a van also allows you to reach more secluded spots. Unfortunately, there are only so many places you can go with a truck and trailer setup.
Of course, having a travel trailer can have its own set of advantages. For one, a travel trailer can offer you more room and amenities if you have deep enough pockets. Additionally, this setup allows you to park the trailer and go off in your tow vehicle to explore.
2WD or 4X4 for Vanlife?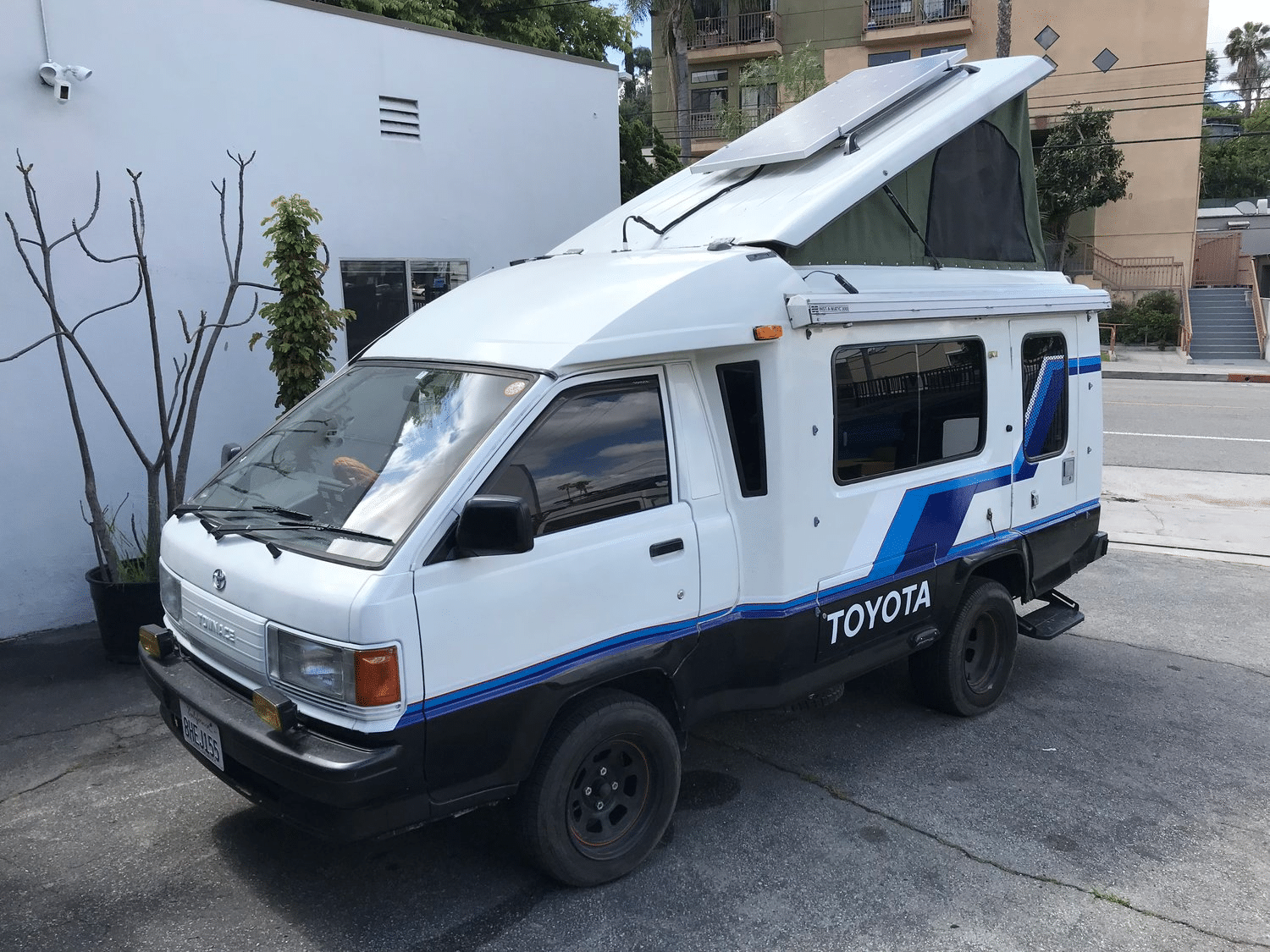 Again, this question is based on what you are looking to do with your vehicle. We highly suggest getting a 4X4 van if possible. Even if you don't plan to do much off-roading or boondocking, we're willing to bet that you'll come across situations where you've wished you had a 4wd vehicle. Couple that with a reliable diesel engine and you have the holy grail of camper vans!
Gas or diesel engine for Vanlife?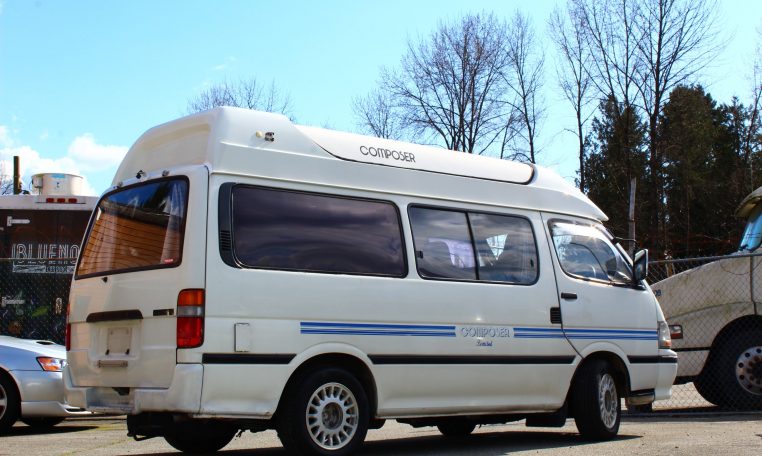 Diesel all the way. Diesel engines were made to pull heavy loads with ease; that's why all tractor-trailers are diesel-powered.
On top of that, diesel engines are meant to easily do more miles than their gas counterparts. It is well known that these engines easily do over 300,000km with minor issues if maintained properly. And of course, we can't forget about fuel economy. A gasoline engine will use more fuel, regardless of what vehicle it is attached to.
The only potential issues with having a diesel engine are that It can be a little more difficult to start in colder climates and the fuel can sometimes be harder to find, but that's rarely the case.
How do you know where you can stay?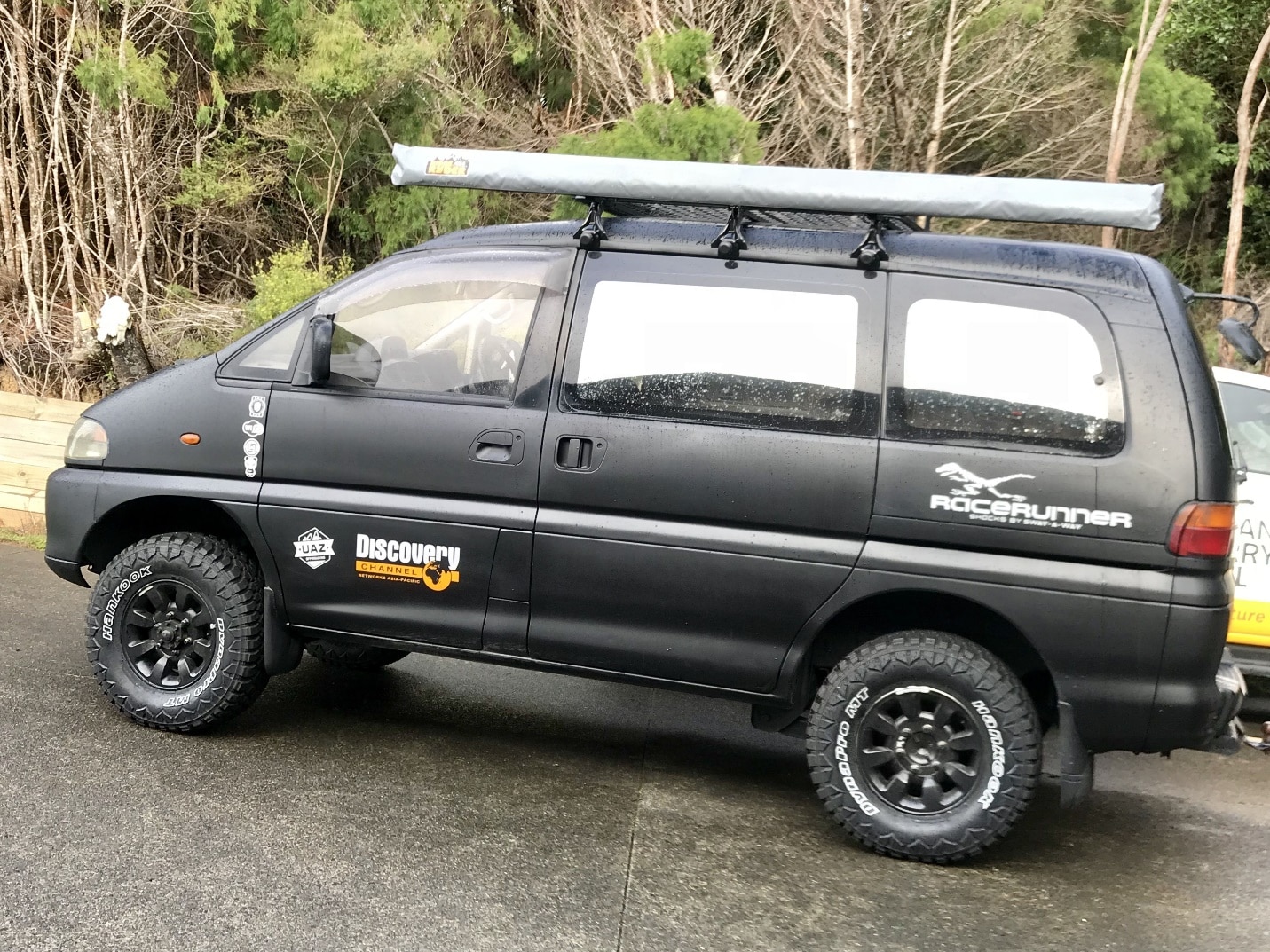 There are several ways to find out whether or not you can stain in a certain place. For example, apps such as IOverlander and Park4Night have many spots mapped out with info, photos, and reviews.
Another way to find out if you can stay somewhere is to simply ask. You'd be surprised how many landowners will let your stay on their property if you ask for permission. Moreover, locals are always keen to show you the best spots around and what amenities and sights are close by.
Should you include a shower in your custom vanlife build?
It depends if you have the real estate for it. Just because you'll be living in a van doesn't mean that you can't stay clean. However, there are alternatives to having your own shower as you can always take advantage of truck stop stations where you can wash up for a small fee. In addition, if you have a gym membership you can use their facilities at any time.
There are also other ways to stay clean while living a nomadic lifestyle. One great alternative is installing a solar shower. They can be purchased or built for a fraction of the cost of that installing one would be, and they take up next to no additional room.
Another alternative to a shower is to take advantage of nature. You can always bathe in the rivers, lakes, oceans, or whatever body of water you come across. Just make sure you use eco-friendly soaps and shampoos when choosing this route.
We wouldn't recommend putting a shower in a van simply because space it takes up. Given that most JDM vans are small, to begin with, adding a shower will take up precious square footage.
Can you comfortably live in a van all year round?
Absolutely! There are plenty of folks that live year-round in their vans. The key to living in your van during the cold season is insulation. We can't stress that enough. Properly insulating your van is the first step to having a cozy, moisture-free, and warm home. Not only does it keep the warmth in when it's cold out, but it also keeps the heat out in the summer.
We also suggest getting a dependable heat source for cold nights, even if you won't be living in extremely cold climates. Warmer places tend to get chilly as well when the sun goes down. This alone, for example, will justify installing a diesel heater.
What are some things you should avoid while living in a van?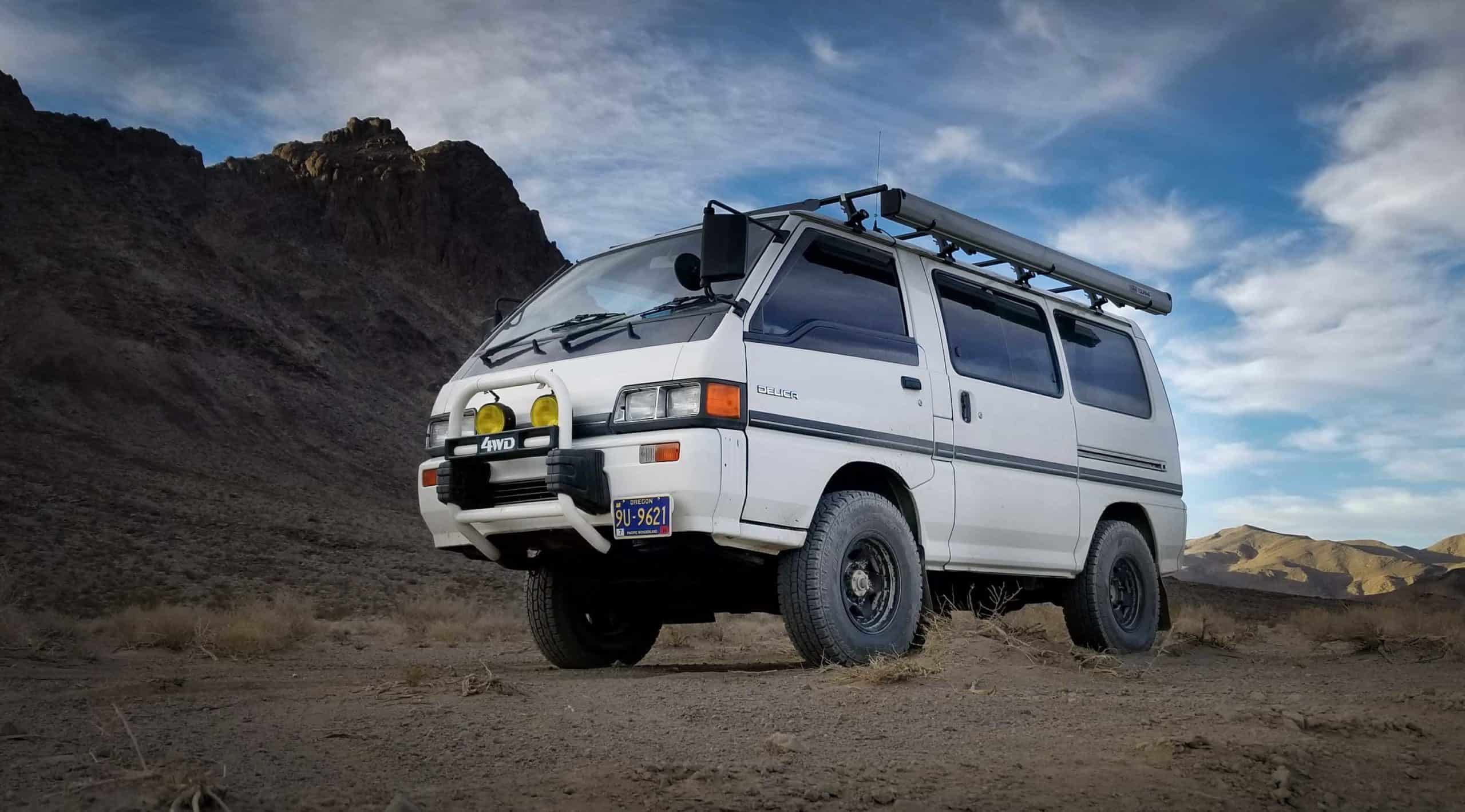 This one is simple. You should and will have to considerably downsize. Even though it is a small space, people still think that they can cram it full of all their stuff that is not essential for this lifestyle. All that it does is add additional weight and decrease fuel efficiency.
Whether you like it or not, you'll have to become a minimalist. You may not think that it will happen to you but try finding something as small as a charger in an overcrowded van. You'll end up having to take everything out of the van just to find that ever so important phone charger.
After the first couple of times doing that, you'll start getting rid of things that aren't useful or essential. The best tip we can give is to either donate or put your stuff you won't need in storage.
How do you wash your clothes?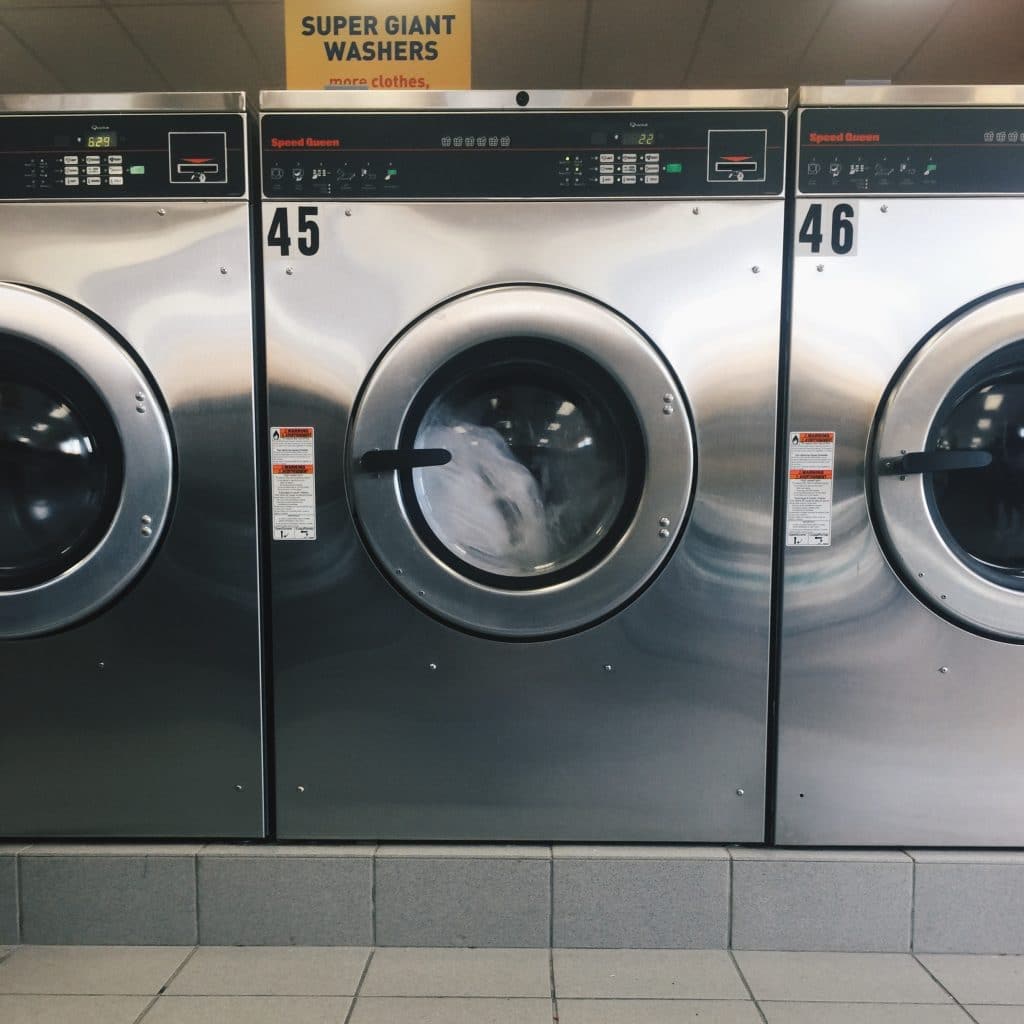 Having clean clothes is not as much of a hassle as you might think. First off, you'll end up wearing the same article of clothing until it is actually dirty and not just toss it in the hamper after one use.
As far as cleaning your clothes goes, it's remarkably similar to the shower options. Most truck stops have laundromats as well. You can also do laundry the old fashion way by hand washing them at the stream; just make sure you have plenty of clothespins and a rope/wire to be able to hang the clothes off of.
By far, the best idea is to try and find a small washing machine specially designed for camping. There are also foot-powered washing machines that do not require electricity. Granted, those are small and can only do a few articles of clothing at a time, but it's better than paying for laundry every time.
What to do in the event of a breakdown?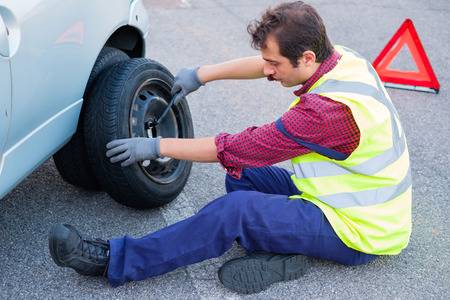 A roadside assistance package such as AMA or CAA should be mandatory for full-time vanlifers. In addition to that, make sure you have an emergency fund for such unfortunate events.
Regular maintenance of your van is also particularly important as it is the best way to fix problems before they happen. In addition to that, it's never a bad idea to have some spare parts on hand that frequently fail on your make and model.
Can you still maintain a healthy lifestyle while living in a van?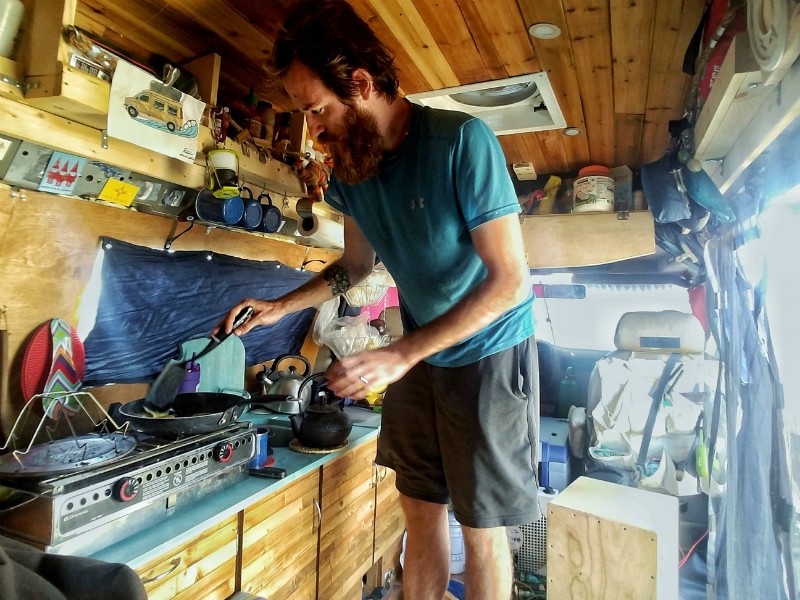 Of course! Living in a van still allows you to do anything you could do living in an apartment or house. The only problem is that some things take a little more time to accomplish.
If you think about your kitchen setup before building the van you can pretty much have all the appliances of a regular kitchen that you frequently use, such as an oven, blender, stove, coffee maker, etc.
With those gadgets available, there is no excuse that you can't eat healthily. The addition of an outside table will greatly increase counter space, making it ideal for those who love to cook their own meals.
When you factor in the price of gas and other expenses, is it cheaper than renting?
This particular question has a lot of variables that will vastly fluctuate one's monthly spending. Are you planning to drive a lot, or do you like to stay in one place for longer periods? How big and heavy is your van? What fuel does it use? What kind of mileage does your van return?
By answering the above questions, you should get a rough estimate of what it would cost to live in a van for a month. Keep in mind that you should also put away a certain percentage into an emergency fund for when the inevitable happens. In any case, after the first month, you'll see what you've spent and how you can cut some things out to save additional money.
What are good vans for van life?
This is yet another question best answered by yourself. Only you know what you intend to do with your van and what you are looking for in a van. Regardless of its intended purpose, a JDM vehicle would be ideal, as most Japanese automakers made extremely reliable vans. You will also find a wide selection of vans with a very capable 4X4 system and various diesel options.
The one thing to keep in mind is that JDM vehicles, especially the ones that were never sold in North America, can make finding spare parts a little more difficult, especially in an emergency. We suggest getting a Mitsubishi Delica or a Toyota HiAce as they are very popular with the North American crowd and more JDM specialty shops will carry parts for them.
Check out our best JDM conversions
Things you Should Bring Along
When living in a van, there are a lot of factors to consider. One of the most important things is what to bring with you and what you can leave behind. You must be prepared for any situation, including breakdowns, getting stuck, or even suffering a physical injury. Let's go over some of the must-have items when you live in a van.
Traction pads
You may be confident in your driving skills, but you never know when you might get stuck out in the middle of nowhere. The weather might seem nice; however, it can change on a dime and that beautiful dirt road has now been turned into a muddy mess.
You must be able to help yourself in those situations. Vans are a lot heavier than cars and getting them out can be a real challenge. The traction pads can help give you that extra bit of grip needed to get out of trouble. Another good thing to have is a winch. When coupled with traction pads, a winch is guaranteed to get you out of most situations.
Solar panels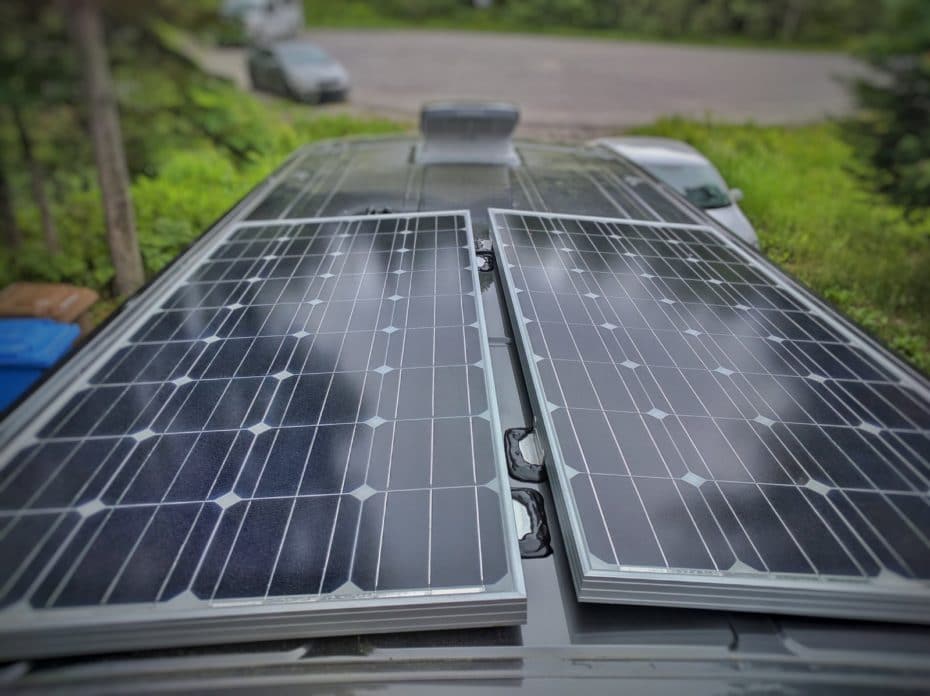 Electricity is especially important for living a comfortable life on the road. There should be an auxiliary power source in your van as your batteries only last so long. Sure, you can run your engine to recharge them, but it is bad for the environment and uses fuel.
Having solar panels will keep your batteries topped off throughout the day and give you enough power to get you through the night. Alternatively, if you have already built your van, they can also be added later with minimal alterations.
Emergency cash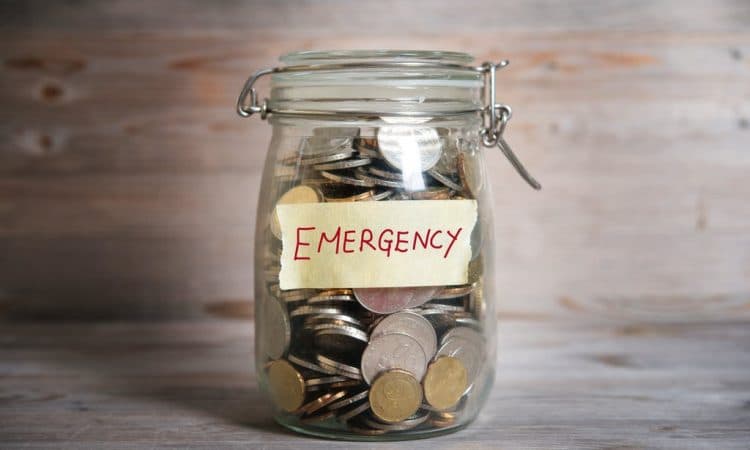 Believe it or not, you will have something fail on you at the most inconvenient time and if you don't have the finances to fix it, you may be stuck there indefinitely.
Having access to an emergency fund will not only get you out of trouble fast, but it will also give you peace of mind. As a rule of thumb, you should have somewhere between 10%-25% of your van's value put aside.
Tool kit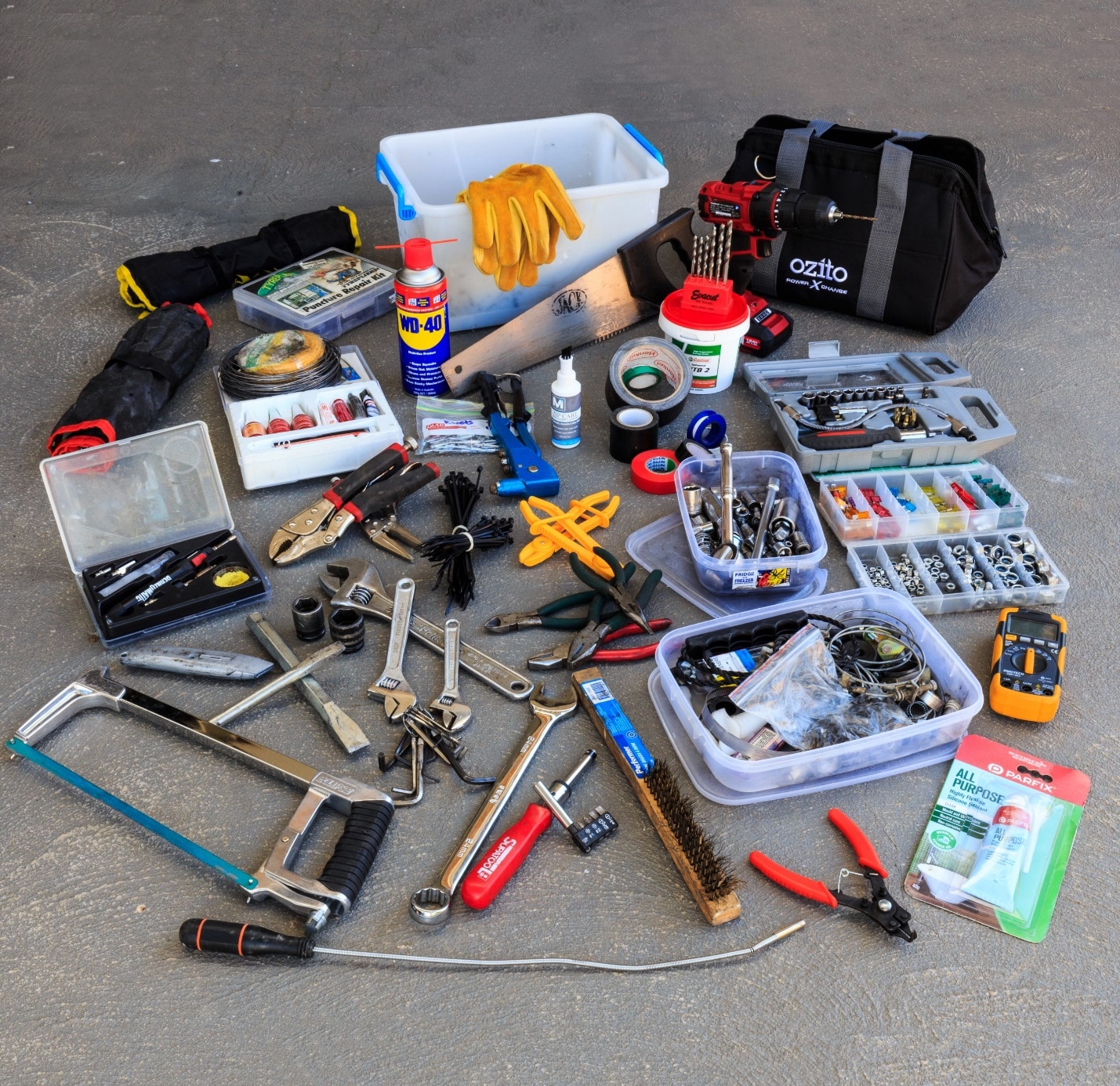 Being handy will come in…handy. Not only can it potentially get you out of trouble quickly but will also save you substantial amounts of money if you know your way around a wrench.
Your tool kit doesn't need to be overly big or expensive, but should include the basic hand tools, a drill, saw, pliers, soldering iron, a shovel, and so on. You will start to make a list slowly and you'll be glad you did when the time comes to use them.
Spare parts
This is particularly important, especially if you like to do a lot of boondocking. Make sure you have some miscellaneous parts that are known to commonly fail on your van. Once that belt fails or that hose blows, you'll be kicking yourself that you didn't stock up on parts sooner.
Spare parts should include but are not limited to, air filters, accessory belts, a spare tire(if you don't have one already), a tire patch kit, a few feet of common hose sizes, a jug of both oil and coolant, lightbulbs, and fuses.
Safe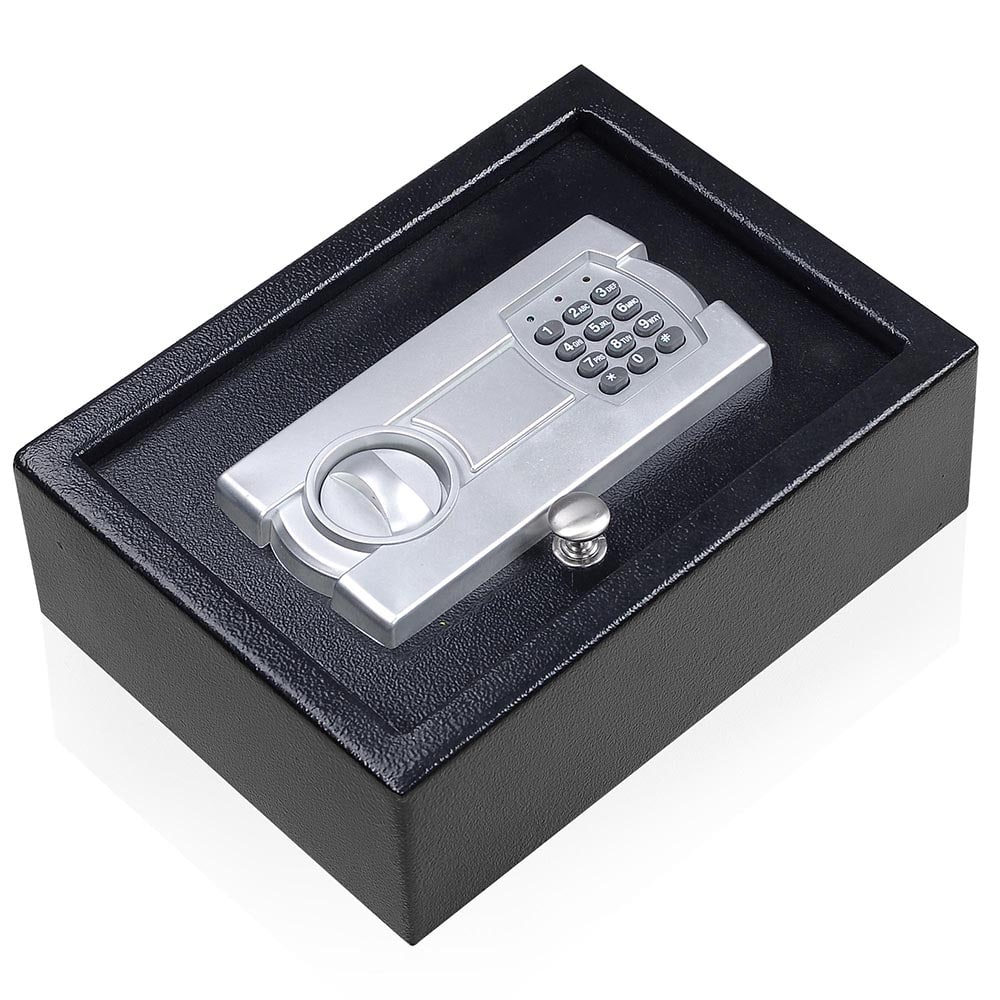 When living in a van full time, you will have to take your valuables with you. These can consist of important documents, cash, and jewelry. The worst thing imaginable is to come back to your van and find out it was broken into.
Having a good alarm system also helps, but if someone wants to get in your vehicle, they will. Personally, I built a false wall that I hid a small safe which is I then anchored to the vehicle body. Even if someone finds where my valuables are located, they still won't be able to run off with them.
Cell booster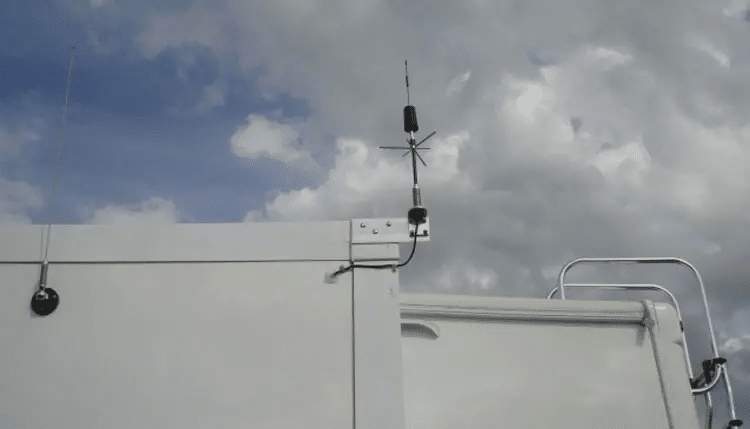 Having a reliable internet connection is more important in today's society than ever. It's nice going out in nature to disconnect, but eventually, there will be a need for an internet connection to get in touch with loved ones or simply check your emails.
Whatever your need may be, a cell phone signal booster will immensely help you out. They come in several different price ranges, so do your research and find the best one that is best for you.
Jerry can
That extra bit of fuel can be the difference between walking and driving to civilization. Even if you never use it, it's good practice to have spare fuel in case the inevitable happens.
When storing fuel, makes sure it is kept in a well-ventilated area, always from any ignition sources, and can't be stolen/siphoned. Ideally, you would want a metal jerry can that is secured to the back of your van and has a locking cap.
A pet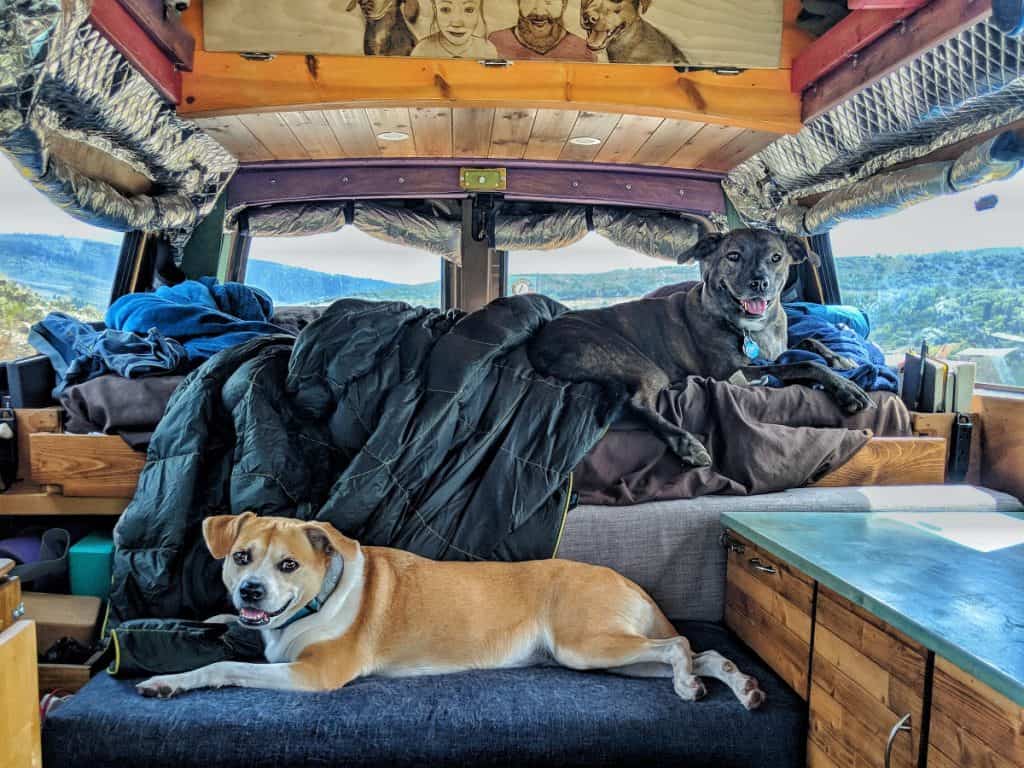 This is more of a personal preference, but having a dog can be greatly beneficial, especially if you are vulnerable or travelling solo. Unlike humans, dogs have an extremely sensitive smell and hearing. These heightened senses spot trouble before you ever will be.
In addition to that, a pet will provide safety, even if it isn't aggressive or trained for protection. If a potential robber came up to your vehicle at night while you are in it and the dog barked, chances are they would run away as fast as they could from the vehicle.
How to Make a Living on the Road
Become a digital nomad
In today's world, it is easier than ever to make a living working remotely. All you need is a computer, a reliable internet connection, and some relative skills. You'd be surprised at how you can make a living working online. Sites such as UpWork.com and Guru.com have plenty of categories that you could apply your skills towards. If you are not savvy at jobs that require the use of a computer, you could always make little knick-knacks and sell them on popular online marketplaces.
Look for temporary or seasonal work
Another way to earn a living is to take odd jobs in the area you are currently visiting. There are several sites such as Worldpackers.com and Backdoorjobs.com that pairs employers and employees looking for short-term work. This type of work seems to be especially popular with farmers, specifically farmers looking for fruit pickers when it's harvest time. Some employers will even provide you with meals and a free place to park your van.
Save money ahead of time
Finally, there is the ability to travel with the money you have saved up. Living and travelling in a van can be as cheap or as expensive as you make it. There are vanlifers out there that do full-time seasonal work while living in their vans year-round to save money on rent. Wintertime offers opportunities to work at ski lodges, while the summer season has all kinds of work in the hospitality field, helping you save money for the off-season.
There you have it. Three of the best ways to make money while living your best life. Sure, there are other options when it comes to making money on the road, but these are just the most common ways people earn a living.
Conclusion
Not everyone is built for van life, but those that are will get to see places and make memories they will have for the rest of their lives. If you are unsure or are on the fence about making the jump to van life, we suggest renting a camper or RV and starting going out on weekends to see what it's all about. This will slowly ease you into it and get you used to the idea of living on the road.
If you decide to build your own van, getting the right canvas to start with is crucial. This is where JDMbuysell.com comes in handy. We have countless vans to choose from with every kind of engine and drivetrain setup imaginable. In addition, the vehicles showcased on the site are available from dealers from all over Canada and the USA, giving you the opportunity to even see the vehicles up close and personal before pulling the trigger.
Read our Best JDM Vans for Vanlife & Camper Conversions
We hope that this article helped shed some more light on this fantastic way to see the world. The one thing we can say is to educate ourselves. This is not an easy decision by any means and the more you know about van life the better. Do your research and learn as much as you can about this unique lifestyle. Our advice is that everyone should do this at least once in their life for however short it may be!