After debating for what seems like forever on whether to pull the trigger and get into the whole vanlife movement, you've finally done it. You now are the proud owner of a van and its time to convert it. But where do you start?
Thanks to YouTube, converting a van into a camper may seem easy as most videos seem to condense the whole build into one quick video. That couldn't be further from the truth. If you stop and think about it, building your own camper is just like building a house, but on a smaller scale.
It is not an easy thing to do, however, with the right resources you will finally be able to make your dream a reality. Whether you start with a JDM van or USDM not, to convert a van into a tiny home on wheels you must be a plumber, framer, electrician, tiler, painter, mechanic, floor layer, window installer, etc. all in one.
Luckily, in today's world, the internet can be your saving grace. There is a lot of abundant information out there, you just have to know where to look for it. From forums to Facebook groups, YouTube, and even blogs, we are going to show you some of the most important resources when it comes to doing your own conversion.
If you like this, be sure to check out our article, Living the Vanlife: The Comprehensive Guide to Vanliving
---
DIY Camper Van Conversion Resources
Building your dream campervan may be dependent on several variables. Those may include money, time, skills, and even weather conditions.
Even if you are not a pro at any of the trades listed above, you shouldn't let that deter you from accomplishing your dreams. There is so much information and so many people eager to help that it shouldn't be an issue.
First off, start educating yourself about what goes into a build and what kind of layout you would want. Do you need a shower? How much solar power do you need? How big should your battery bank be? What about windows? We are going to answer all these questions and more in this article.
Quick Overview on Building a Van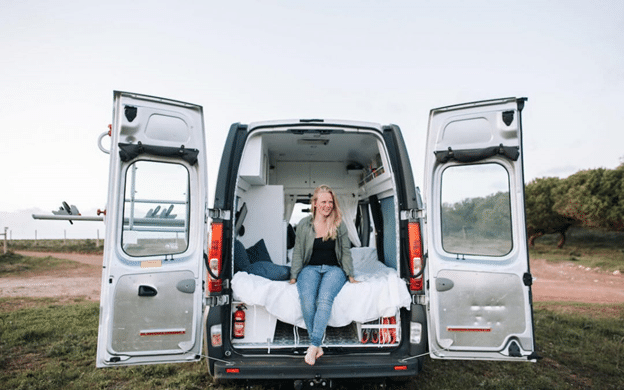 There are several channels on YouTube that have made detailed videos of their van builds. Add to that the numerous self-build campervan forums and Facebook groups and you should have a great starting point.
Here is a beautifully done Mitsubishi Delica to give you an idea of the layout. It is simple, yet functional. Top that off with a robust diesel engine and a sublime 4X4 and you have yourself the perfect adventure mobile.
Even Kei vans can be converted into fully functional camper. This compact van is very well laid out and everything has its own special place. Granted, there isn't a built-in shower, but those are the sacrifices one must make if wanting a vehicle that size.
Exploring Alternatives on YouTube has several videos on how to build your own camper van. Here is a video detailing the whole build from start to finish.
Windows and Roof Vents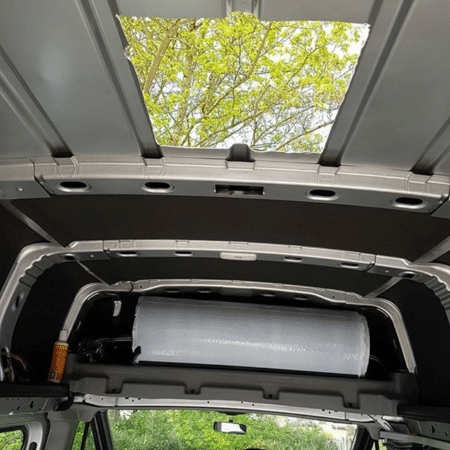 The first step when building your van is to figure out where the windows and vents will go. Cutting holes in your perfectly good van may seem scary, but with the following information, you should become more confident.
This is a great step-by-step guide that walks you through the theory, ventilation, location, and finally, installing the windows. Having adequate light and in your camper is key and can help eliminate future problems such as being able to see outside if you think an intruder is close by.
Not many people give much thought to roof vents or ventilation in general, and by the time you realize that you need to install a roof fan, it's likely too late. A constant flow of air will keep moisture from building up and will also prevent mold and other moisture-related problems from happening. This guide from VanLifeAdventrue is great at explaining why you need ventilation and how to install the necessary vents.
YouTube vlogger DualEx has put together a very thorough video on how to install a roof vent. It's only 6 minutes long, and definitely worth having a look at.
Framing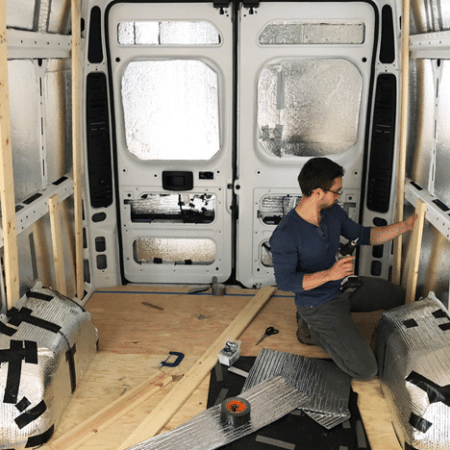 Now that you've proved to yourself that installing windows and roof vents is not that frightening, it's time to tackle the framing part of your build. Just like a well-built house, it all starts with great frame.
Blogs have become one of the go-to places for detailed information on the van life phenomenon. The folks over at Alwaystheadventure.com have put together a great guide on framing out your van.
While most of the time wood is used when framing, there is a lighter and stronger alternative if the budget allows for it. That's right, we are talking about aluminum! This detailed walk-through will teach you everything there is to know about framing with this lightweight metal.
Project Vagrant from YouTube has made a fantastic video on how to completely frame your van including the floor, walls, and ceiling. Sometimes, having a video walkthrough makes all the difference as it can help you visualize what it should look like.
Electrical
As we mentioned above, it is crucial to have a detailed plan drawn out for your build. This is especially true when it comes to your electrical system. It may seem like a daunting task as it involves all your 12V and 120V, choosing and finding a place for your battery bank, your solar setup, whether or not you should put in a split charge relay, and so forth.
With enough studying and how-to videos, you can do this by yourself depending, given that you have basic electrical knowledge. There are countless resources out there that walk you thorough every little step, and we will be highlighting the top three.
Eamon & Bec are Canadians from Ontario that are now on their second van build. This video will show you how they went about their electrical setup. Keep in mind that this is a high-end and high-budget build, but it is very informative.
If you are on a budget of don't need all the fancy equipment or comforts of home, this video will help teach and guide you though the basics of a 12V electrical system and how to go installing it. You don't need to spend a lot of money for something that effectively does the same job as a high-level build.
Faroutride.com has created a mega-post about everything you need when talking the electrical. They have even included detailed diagrams which are quite easy to follow. Soak up as much as you can before getting started, or if you aren't comfortable with electrical you can always get a licensed electrician to help complete this section of the build.
Insulation
Insulating your van is a crucial step even though you won't be able to see it once your build is completed, but you will certainly feel it. If you live in a warmer climate you might think that it is not necessary, however we are here to tell you that I might be worth a second thought.
Insulation has several purposes. Those include the obvious benefit of keeping the warm in and the cold out when the winter season hits. But did you also know that it can help with sound deadening and keeping the camper that little bit cooler when the sun is beating down on you in the middle of summer?
There are endless choices when it comes to choosing the right insulation. Unfortunately, it's not all made the same. Some can be quite hazardous to your health, while others can trap moisture and create issues down the road.
Gnomadhome.com has put together a fantastic article that goes into detail about choosing and installing the right insulation. Have a look at it here and learn about the do's and don't of keeping your living quarter at an optimal temperature.
Here, we have a great video on how to combat moisture in your van. Ventilation is important, but you will inevitably get moisture buildup at some point. The idea is to not the insulation hold on to that moisture and create mold.
Another great vanlife couple is The Indie Projects. They have been on the road for years and have a lot of great educational videos as well as tons of entertaining vlogs that are sure to get you excited for life on the open road!
Plumbing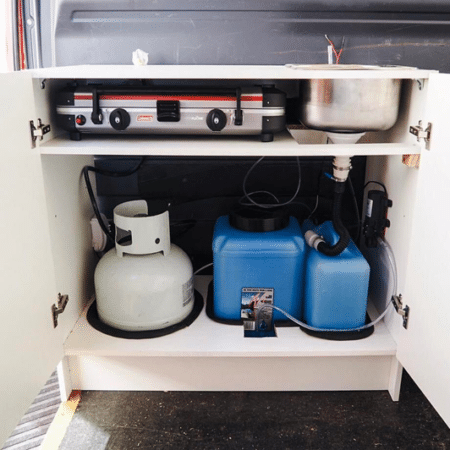 This step, just like the electrical is highly dependant on what you want in your and how much autonomy/ dry camping you want to get out your van. The plumbing can be done for as little as $100, but can easily climb up into the $1,000's.
Firstly, you need to decide what you want in your build. Will you be installing a shower or a wet bath? Do you want an outdoor shower as well? Or are you just going to go with one just for fresh water and one for grey water to wash your dishes. There is a guide out there for everyone and we are going to share some of the best and most inclusive plumbing builds for you in this section.
Once again, Faroutride.com has created an incredibly detailed post about plumbing. This is a high-level build that even has an on demand hot water heater. If you want a simpler build, you should still check it out as it has a lot of exceptionally good information.
This YouTuber has put together a super simple and budget friendly plumbing system that consists of two jugs, one sink and tap combo and a water pump. Having running water can be just that simple.
Steven O Savage goes into great detail about the plumbing system while keeping it incredibly easy as the same time. He shows you the basics of van plumbing and the approach he took for his setup.
Heating and Cooking
We've combined these two parts of a van build because they are straightforward and simple. You are limited when it comes to cooking and heating and the install process is something that anyone can truly tackle.
Heating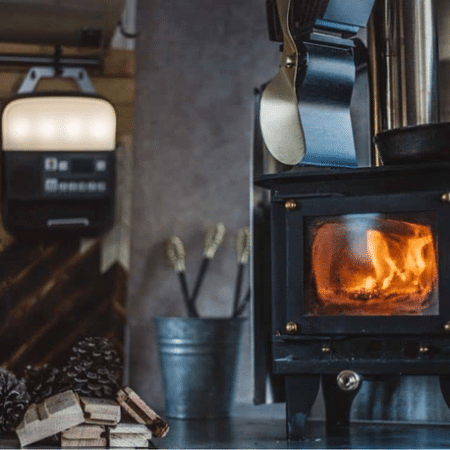 Depending on where you live and/or where you are planning to travel, you may not even need a source of heat, but for those that live in not-so-fortunate climates, a reliable heat source is critical. It can mean the difference between a good night sleep and a miserable, cold, and sleepless night.
The one thing we cannot stress enough is that you put the proper safety systems integrated into your build. Regardless if you are using wood or diesel to heat your van, you must have a CO detector in place. And for those that choose a wood stove, a smoke detector is imperative.
Diesel heaters are the preferred choice by most vanlifers as they are inexpensive, safe, and clean. Additionally, if you have a diesel van, it can be fed straight from your tank. Here is a great video detailing the install of a diesel heater.
If you want the heat and the relaxing atmosphere that comes with a real fire, then a wood stove might be right for you. There are obvious downsides such as cleaning the ash and constantly looking having wood on hand, but the result is nothing short of magnificent.
This stove company has a put together a comprehensive guide on how to safely install a wood stove in your campervan.
Cooking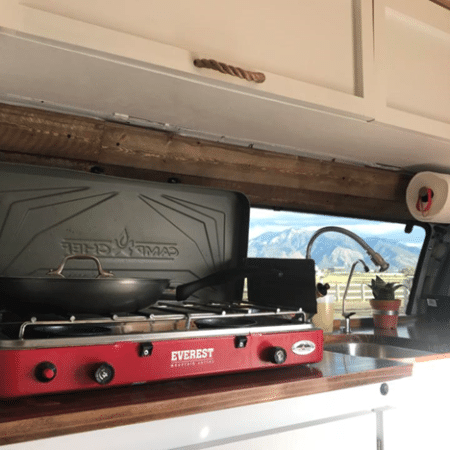 Just like heating, the cooking part of your build can be broken down into two sections. You can either have an induction top or a traditional gas-powered stove. Both have their pros and cons, so we'll leave it up to you to decide which is best for van.
VanTourist, a YouTuber has created a guide on installing an induction cooktop and the power consumption of this ingenious appliance. If you do not have a sizeable battery bank or aren't often hooked up to shore power, this may not be the best option for you.
Running a propane gas stovetop is the traditional route that most builders take as is it easy to refill and doesn't require the need of additional heavy and costly batteries. We have found a great guide that goes over every step detailing the install process and different options you have for mounting a gas cylinder.
Walls, Ceiling, and Storage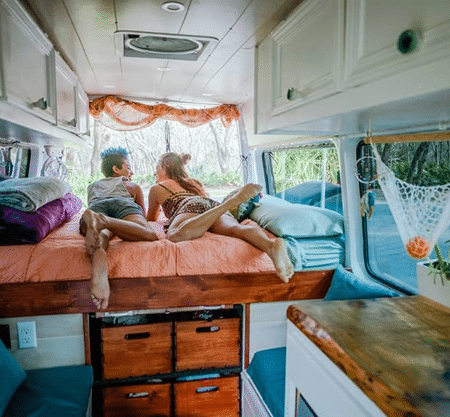 All the work done up to this point will virtually never be seen. Not its time to put your own touch and personalize your van. This is your chance to show your individuality through your van. There are endless color and material combinations one can choose when it comes to finishing out their build.
If you are not very good with a table saw and router, there are also companies out there that will make you custom cabinets based on your requirements. All you need is to give them the dimensions and you'll be rewarded with a professional looking interior in no time.
If you are planning to go with a smaller van, such as a Japanese van offered on JDMBuySell.com, it is highly advised to put in a futon style couch that turns into a bed as this will make the most of the available space.
There are many different configurations finished with top notch materials and there are also options for the budget minded customer. Speaking from experience, if this is your first build, we recommend going with the strict necessities, as everything you think you might need is not actually what you'll end up using. You can always make alterations or a do a new van in the future.
Given the small footprint of a van, doing alterations, or redesigning the entire camper is much cheaper than doing a home renovation, for example.
Walls and Ceiling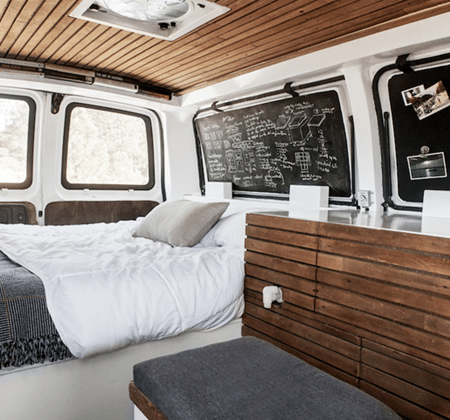 For the wall and ceiling, most people choose to do tongue and groove planks in either a painted or natural finish. One thing we recommend is to keep the colors as bright as possible as this will trick your eye into thinking the space is much bigger than it actually is. And remember, there is no such thing as too much storage.
This is the point of which it finally starts to look like a livable space, and Scott Adamson from TheWonderful.co. has put together a great article about everything needed to take into consideration when doing the ceiling and walls.
Cupboards and Storage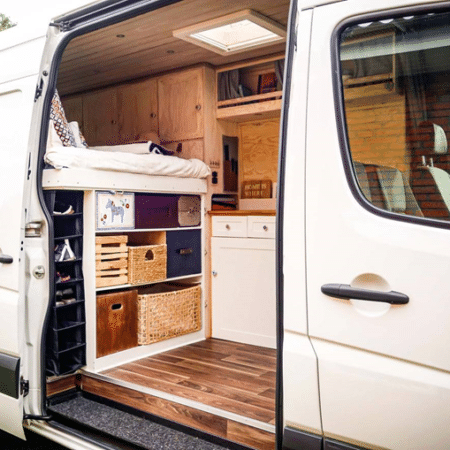 A fine line exists between ample storage and overcrowded , Sometimes that line can easily get crossed and you will end up feeling trapped when the doors close for the night.
Here is a high-end kitchen install designed to maximize your storage space while still giving the interior a roomy, bright, and open feeling. The bright colors used add to the open atmosphere as well.
Alternatively, there are several cost-friendly options that will give you everything you want while keeping extra cash in your pocket for all those upcoming adventures. SolidWoodWorks on YouTube shows off their simple, yet effective kitchen and storage system that has a crisp, minimalist design.
---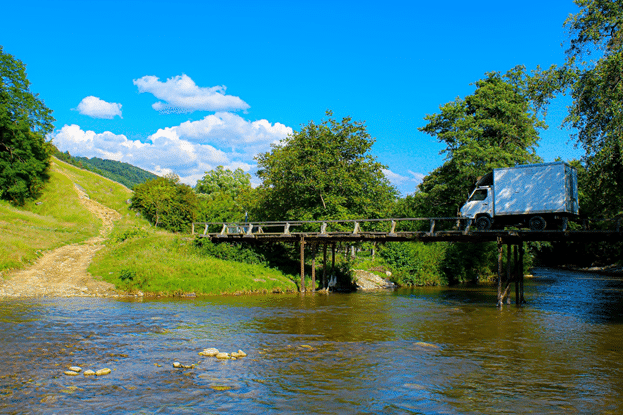 Building a van is no easy feat, but the adventure and experiences you get afterwards is worth it. This comprehensive guide should be a great starting point for someone doing their first build.
No matter your experience level or budget, you can certainly build your own van, even it takes longer than expected.
One piece of advice we can give is to not skimp on your electrical system. This is what can give you that true off-grid capability, give you modern-day comforts, and most importantly, keeps you connected to rest of the world and loved ones.
We hope you enjoyed this article and be sure to check out our list of the best JDM vans for camper conversions.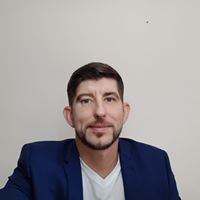 Latest posts by Robert Munteanu
(see all)