As we all know, SUVs are a favourite among North American drivers. It's the preferred mode of transport for anyone from businessmen, outdoorsy people, and even soccer moms. Who doesn't love a vehicle that will carry all your stuff and will give you that security on the road that no other vehicle can?
JDM manufacturers have been making SUVs in one form or another since the beginning of the automobile itself and brands such as Toyota and Nissan have gained a great reputation for building some of the most reliable SUVs in the whole world. Whether you want to do some serious off-roading or just go mall-hopping, our list of the top 10 SUVs under 10k is sure to have a vehicle that will fit your style and needs.
1994 Toyota Land Cruiser Prado: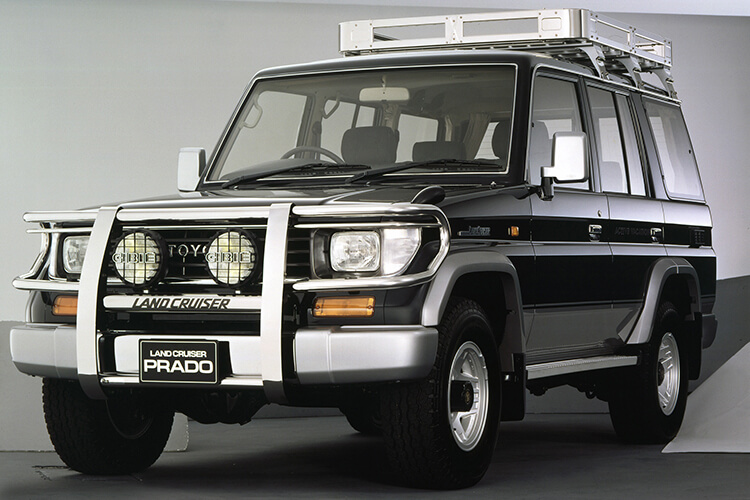 The Land Cruiser has been the vehicle of choice for many military and police organizations around the world thanks to its unparalleled reliability. Additionally, off-road enthusiasts like them because they will go almost anywhere and will never leave them stranded. If it's good enough for them, it'll be good enough for you. The Landcruiser Prado is a slightly smaller version and is often still available with 7 seats.
View Toyota Land Cruiser Prado Ads For Sale
Read our Toyota Land Cruiser Buying Guide
1992 Suzuki Samurai: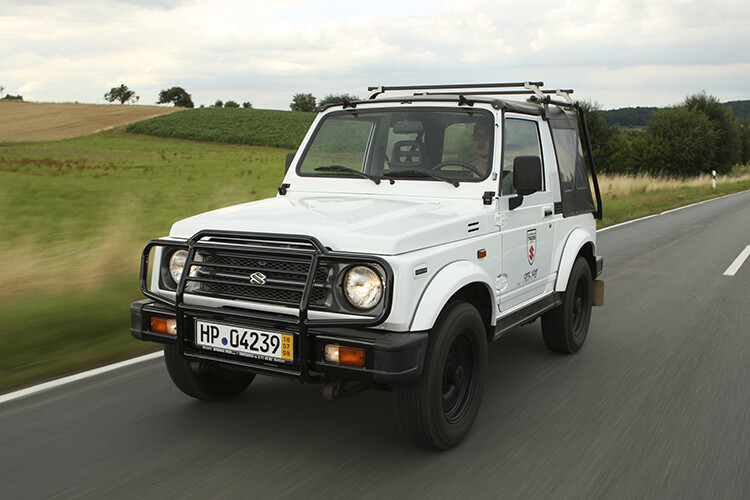 Its compact size and outstanding four-wheel-drive system have made the Samurai a favorite in the off-roading community. They are cheap to buy, easy to modify, and are exceptionally reliable. If you are looking to get into the sport, the Samurai is the perfect vehicle for you.
1994 Nissan Terrano: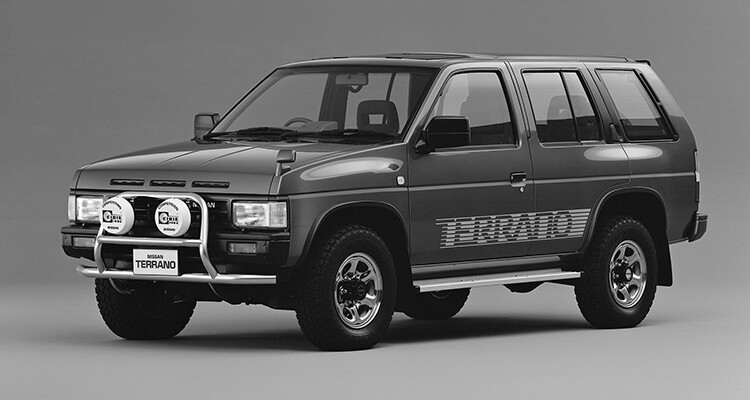 Nissan sold the Terrano under the Pathfinder name in North America, but as we all know Japan always gets the better options when it comes to models sold in both markets. So, if you want the iconic Nissan Terrano, we suggest getting it from its motherland, Japan.
View Nissan Terrano Ads For Sale
Read our Nissan Terrano Buying Guide
1995 Mitsubishi Pajero Mini VR-2: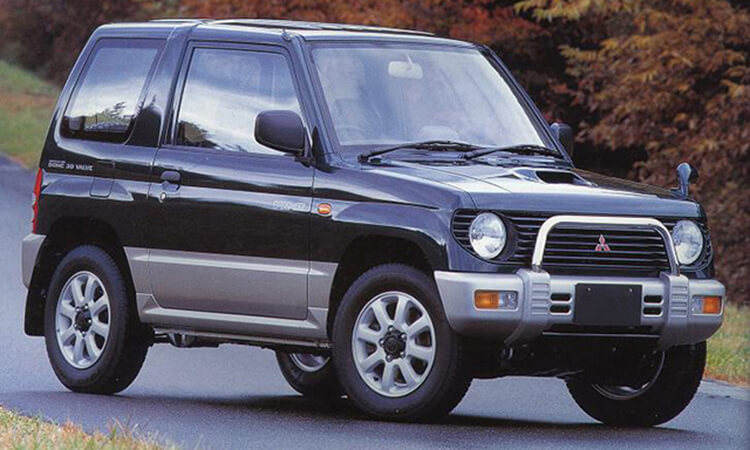 Unlike its full-size brother, the Pajero Mini still retains many of the same qualities that have made it famous over the year, just in a smaller package. Another added benefit is that you can find them at much lower prices, just like the one we have listed here.
View Mitsubishi Pajero Ads For Sale
Read our Mitsubishi Pajero Buying Guide
1994 Toyota RAV-4: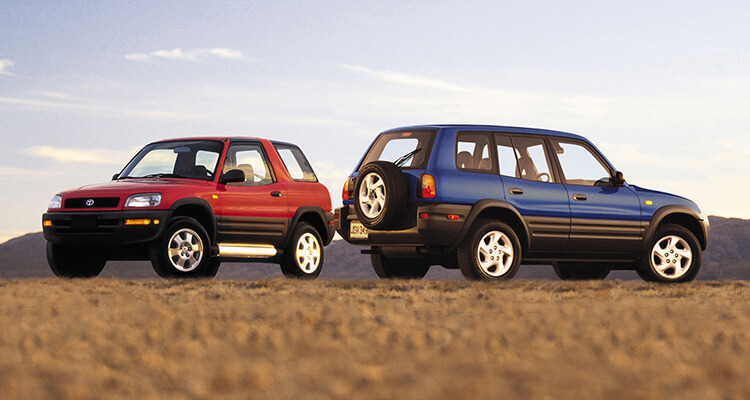 What can we say, the RAV-4 is a legendary SUV known for driving on the streets rather than on off-road trails. It was meant to be an SUV for the city, and it did that very well. To this day, you will still see older RAV-4s driving around thanks to Toyota's great reliability record.
View Toyota Rav-4 Ads For Sale
1993 Mitsubishi Pajero Diesel: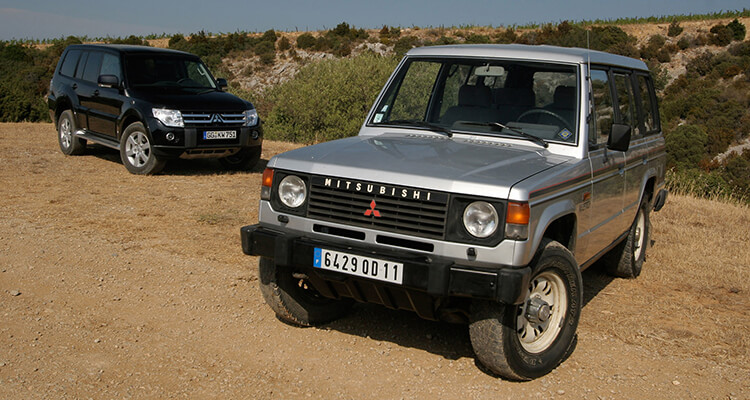 We've already mentioned its little brother, now it's time to talk about the full-size version. Even though Mitsubishi never sold the Pajero in North America, it was a big hit in every country it was offered in. Its great 4×4 system and ability to take punishment with little to no hesitation made it a favorite for use in countries where roads are "optional". Here is your chance to own one of the most iconic SUVs that we never got.
View Mitsubishi Pajero Ads For Sale
Read our Mitsubishi Pajero Buying Guide
1991 Toyota Hilux Surf: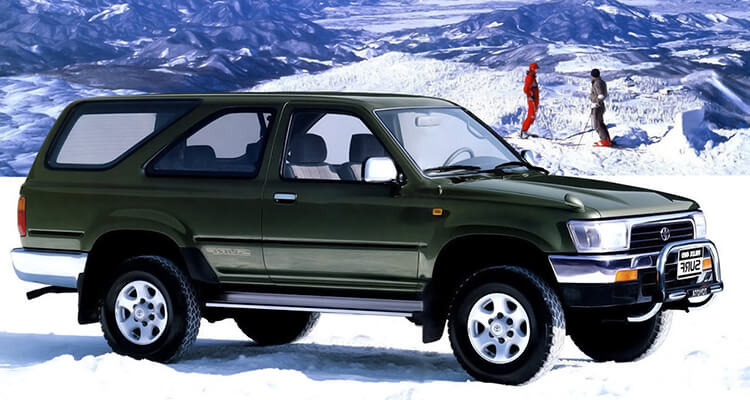 Arguably one of the most popular SUVs of all time, the Toyota Hilux or 4Runner as it was known in North America had it all: a reliable engine, great four-wheel-drive system, and enough space in the back for all your gear and pets. These SUVs are well-known to easily reach 500k miles without missing a beat.
View Toyota Hilux Surf Ads For Sale
Read our Toyota Hilux Surf Buying Guide
1994 Isuzu Mu XE: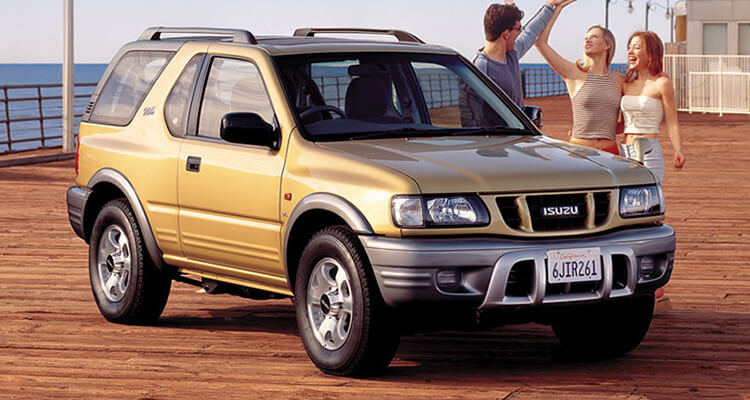 The Isuzu Mu was sold in the U.S. as the Isuzu Rodeo, but we didn't get the mighty diesel engines. Here is your chance to own one of the toughest and most capable SUVs that can also return some impressive MPG numbers.
1993 Suzuki Escudo Nomade: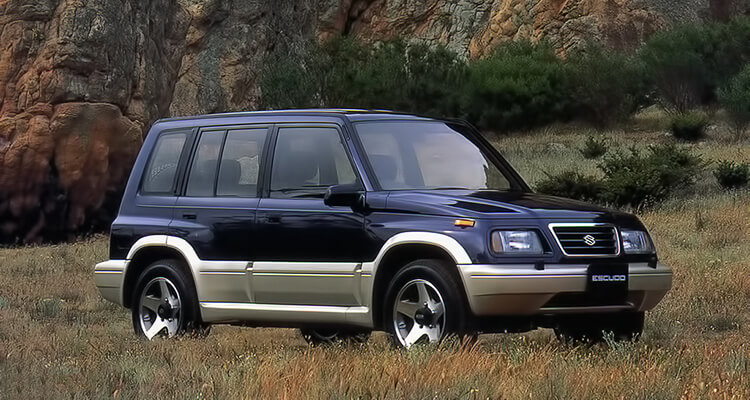 This SUV is well known all around the world due to its great off-roading ability. It was known as the Suzuki Sidekick in America, meaning that replacement parts are quite easy to come by. There is also a lot of aftermarket support for this vehicle, making it a favorite for anyone that's into the outdoor lifestyle.
View Suzuki Escudo Ads For Sale
1993 Daihatsu Rocky: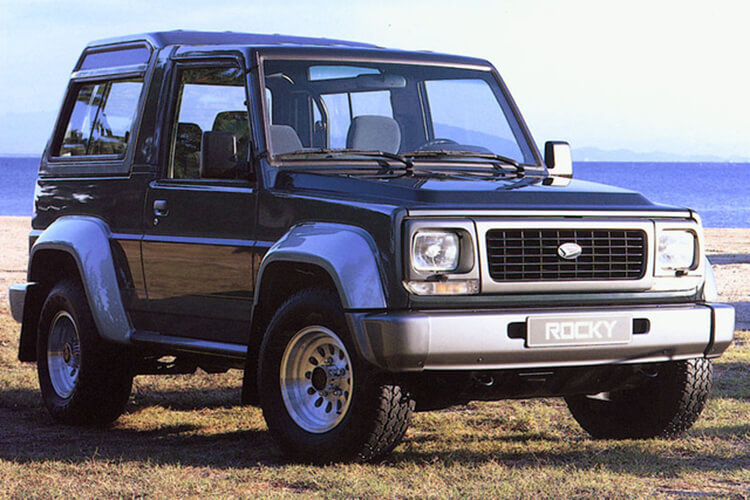 This small and versatile SUV is ideal for someone who needs a capable vehicle yet doesn't want to spend a fortune on it. Its compact size means it can literally almost go anywhere and its small engines won't break the bank when it comes to fuel consumption.
Summary
So, there you have it, the top 10 SUV's under 10k. Whether you are a hardcore off-road enthusiast or just an everyday person looking for a reliable 4WD vehicle, the list we have created has the right vehicle for you. And for under $10,000, you'll still have enough money to put your own touch on it.