JDM cars were admittedly quite revolutionary during the time of their production. In 1990, Nissan made vehicles with rear-wheel steering, a technology never seen before. Toyota was making a rear-wheel-drive monster that could do a quarter-mile at 13 seconds flat with a 0-60 time of under 5 seconds.
Japanese manufacturers also dominated various motorsport scenes. The Subaru WRX gave other automakers a hard time in the World Rally Championships, and Mazda won Le Mans with the 787B.
When the internationally loved Fast and Furious came out, most car scenes were dominated by JDM vehicles. The first Fast and Furious film featured some of the speediest JDM cars, such as the Toyota Supra MK4, Nissan Skyline R33 GT-R, Honda Civic Type R and the Mazda RX-7 FD.
The movie became a beloved people's choice film, and the reason as to why was clear: the cars! Paul Walker's Skyline R34 GT-R, Honda NSX, Honda S2000 and the Nissan 370Z – just to name a few. All of which rank among the fastest JDM cars in history.
Vehicles from other manufacturers were also used, but JDM cars dominated most of Hollywood. Some even consider the Fast and Furious movies "JDM fanboy" movies. All the JDM cars you would ever want to own are used in the film. Even as time went by, the movies still featured JDM vehicles. They might be slightly quicker, but they are not as cool as older JDMs.
These cars also hold a lot of tuning potential. Some, such as the Skyline and the Supra, were factory limited to around 320 horsepower. Once these were out of the factory and into the hands of a tuner, they would easily make over 400 horsepower.
Owners would test how fast their cars were by racing in underground racing clubs such as the Middo Naito Kurabu (Midnight Club) in Japan. Such clubs had entry requirements that leaned towards the vehicles' power output and top speed. For example, you couldn't join the midnight club if your car couldn't reach 160MPh(250KMh) and if your car didn't have a name.
Such clubs had a mutual understanding with the police and respected public law, except perhaps those involving speed limits. Even though the underground racing scene was dominated by Porsches, JDM cars held their own equally against them. Skylines, Supra and RX7s ranked top against other JDM cars.
However, not all JDM cars are fast. The following list of the fastest JDM cars, some of which can hold out or even beat some modern sports cars with all their traction aids and driver assist.
Nissan Skyline GT-R (R32, R33, R34)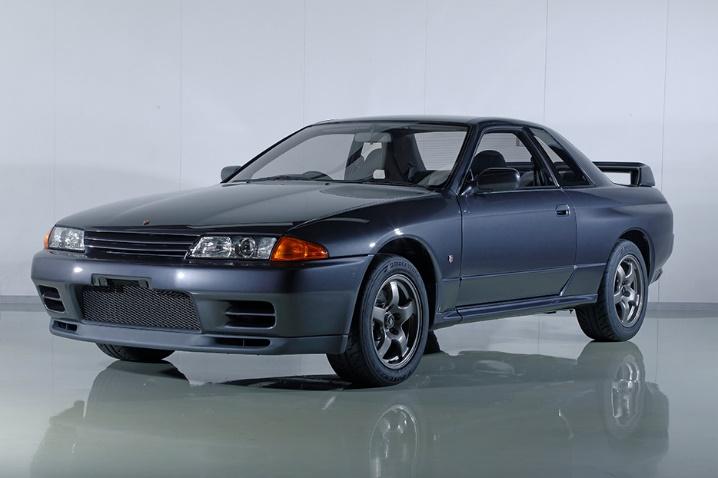 The GT-R badge returned to the skyline line-up in 1989 after being last used in the KPC110 Skyline in 1973. Nissan introduced the RB26DETT and fit it in the Skyline R32GT-R. The same engine was fitted in the R33 GT-R and R34 GT-R.
The RB26DETT made 276 horsepower on paper but made over 320 horsepower. This was because of the "gentlemen's agreement" that prevented JDM manufacturers from making cars with over 300 horsepower. At the time of production, the R32 GT-R was capable of a 0-60 time of just under 6 seconds, while the R33 GT-R did it at 5.3 seconds.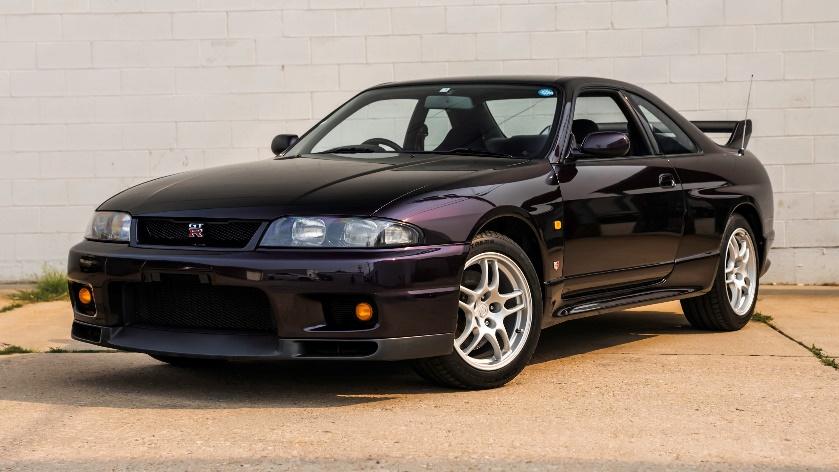 When stock, the Skyline R34 GT-R had a speed limit of 251km/h, allowing owners to join the Midnight Club. Power output was similar to other Skylines that used the RB26DETT. It was heavier than its predecessors, but turbo upgrades (an upgraded AWD system and intercooler upgrades) enabled better throttle response in the R34 GT-R. A 0-60 time of under 5 seconds made the R34 GT-R one of the fastest JDM cars.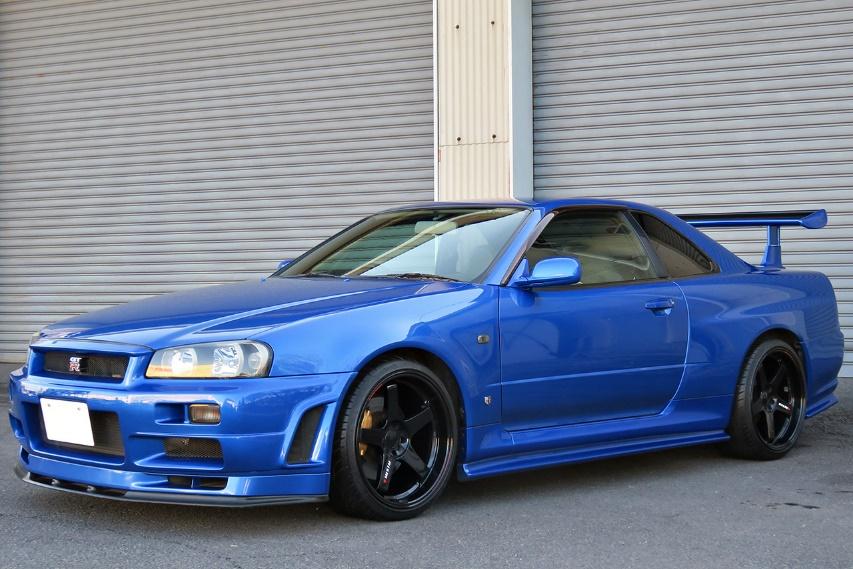 Special editions of the R32, R33, and R34 GT-R, such as the Nismo tune, V-Spec, and Autech versions, had over 300 horsepower and were much lighter due to chassis and bodywork upgrades. The engine also got upgrades such as steel turbine turbos which were efficient at both high and low RPMs, unlike the ceramic turbine turbos. Limited edition Skylines such as the R34 GT-R Z-tune, R33 GT-R LM and the R33 GT-R Nismo 400R made over 400 horsepower.
Read our Nissan Skyline buying guides:
Toyota Supra MK-4(A80)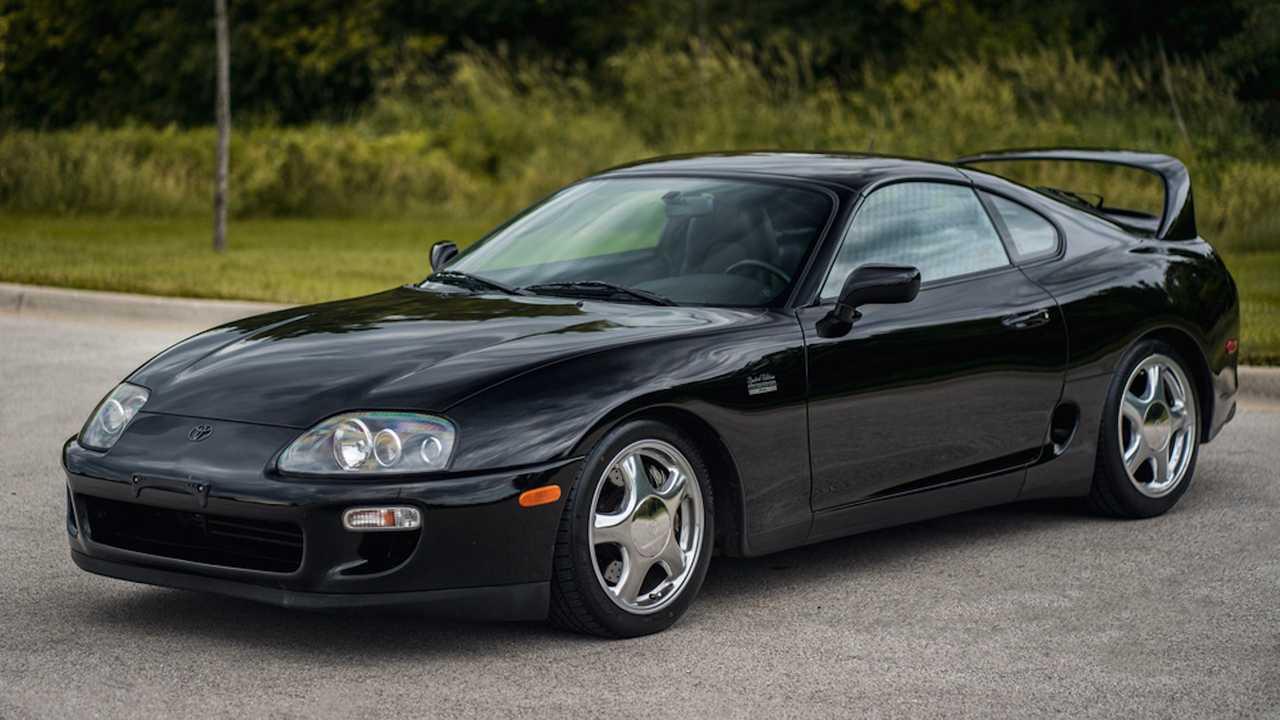 This is the skyline's biggest competitor, and production started at around the same time the R32 GT-R was being made. The Toyota Supra MK-4 came with Toyota's legendary 2JZ engine, and you could get it turbocharged.
Supras with the 2JZGE made around 210 horsepower, while those with the 2JZGTE made over 300 horsepower. This was contrary to the "gentlemen's agreement", but if other manufacturers were doing it, why not do it?
When new, a Toyota Supra could do a 0-60 time of 4.7 seconds and had a speed limit of 250 km/h. These figures easily changed after modifications and tuning, as the 2JZ is one of the most tunable engines.
View Toyota Supra MK4 ads for sale
Read our Toyota Supra MK4 buying guide
Honda NSX (NA1, NA2)
In the 1990s, Honda designers took inspiration from fighter jet cockpits to design the Honda NSX. Ayrton Senna, a 3-time formula one championship winner, was also involved in the design process.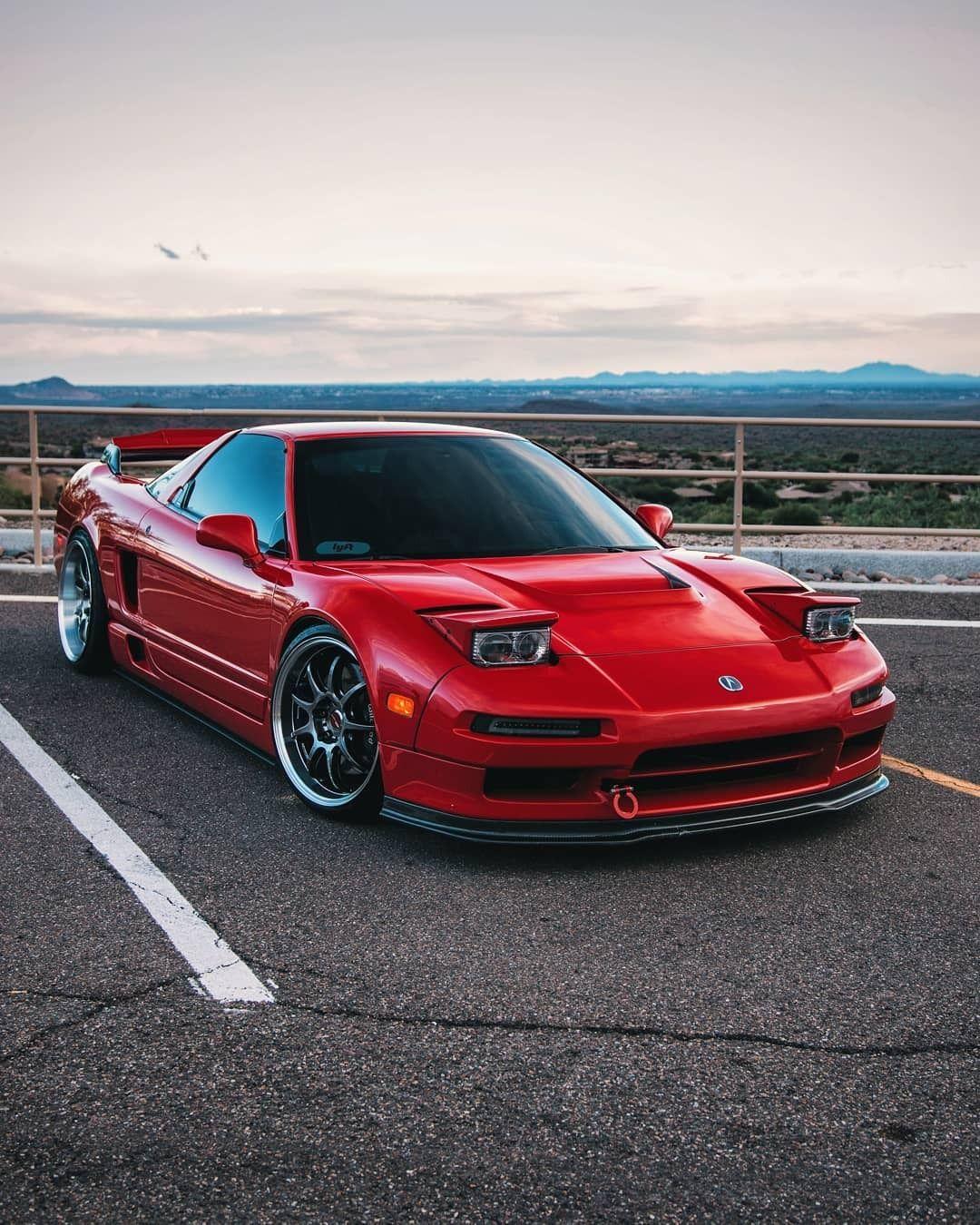 Featuring the world's first all-aluminum body, the NSX weighed in at just under 3000 pounds. Models with the 3.0-litre V6 had around 270 horsepower. In 1997, Honda introduced a larger 3.2-litre V6 which made close to 300 horsepower.
The Honda NSX could do a 0-60 time of 5.6 seconds and a standing quarter-mile of 13.2 seconds. The first models had a top speed of around 250km/h. Models after 1997 had a top speed of 282 km/h due to increased aero and a more powerful engine. These figures made the NSX the fastest JDM car of its time.
Everything you need to know about the Honda NSX
Mazda RX-7 FD
Powered by the twin-turbo 13B-REW, the RX-7 was among the fastest JDM cars ranking with 6-cylinder powered legends such as the Supra and the Skylines.

The base model RX-7 has around 240 horsepower when new, which is not bad for a car that weighs around 2800 pounds. The Australian spec RX-7 called the RX7-FD has over 270 horsepower but weighs close to 3000 pounds. One would think that an RX-7 has a lower maximum speed limit, but it has a 250km/h speed limit similar to that of the Toyota Supra and 1km/h less than the Nissan Skyline.
Read our Mazda RX7 buying guide
Mitsubishi GTO-VR4
The Mitsubishi GTO is one of the most underrated JDM cars and deserves a spot among the fastest. You can probably get a naturally aspirated base model V6 for just under 20k. 4-cylinder engine models go for figures lower than 10k.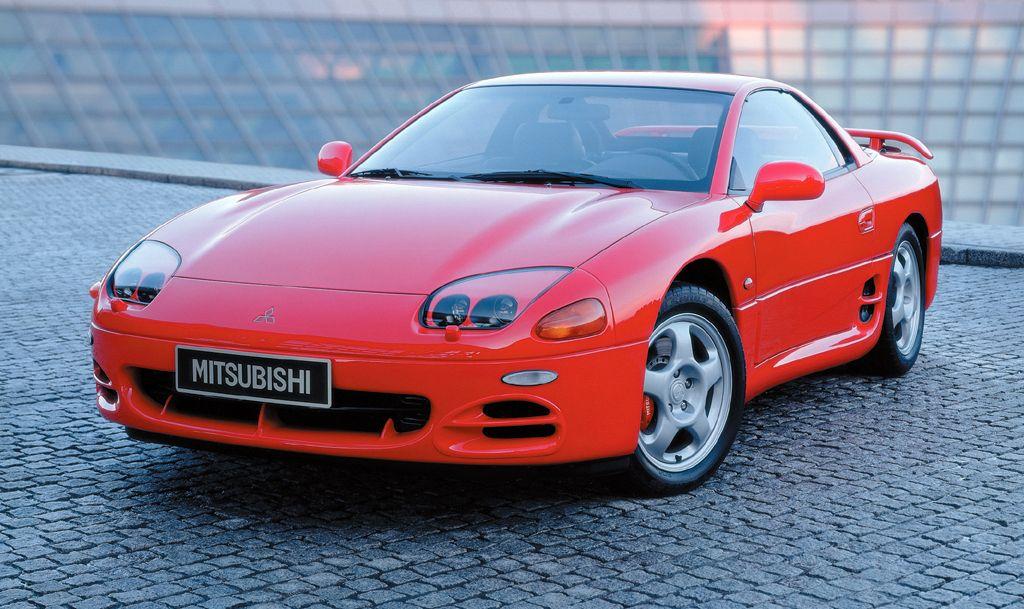 The Mitsubishi GT0-VR4 is powered by a twin-turbo 6G72TT, a 300-horsepower beast that will match against Supras and Skylines on the racetrack. With a 0-60 time of 4.8 seconds, and a top speed of 254 km/h, the GTO VR-4 definitely has the potential to instill some fear in Skyline and Supra drivers. The facelift model in 1997 was made with 320 horsepower, but it was limited to 276 horsepower in Japan.
View Mitsubishi GTO Ads for sale
Subaru Impreza WRX STI (GM, GC GF)
Subaru designed the WRX to compete in the World Rally Championship, and it did a great job at it. Rally spec Imprezas had around 200-240 horsepower from either the EJ25 or the EJ20.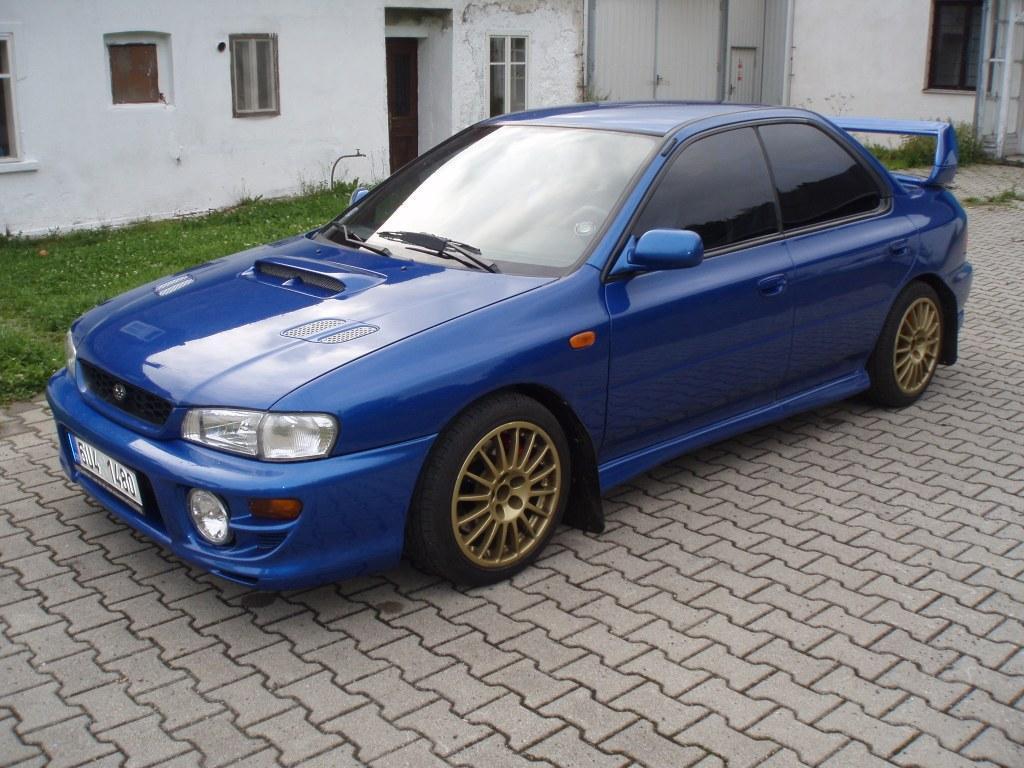 Subaru later released a 2-door GC8 widebody to commemorate their 40th anniversary and the third consecutive title in the WRC. Like other JDM, power output was limited to around 280 horsepower per the "gentlemen's agreement". The GC8 22B made over 300 horsepower from the EJ22G, but it was 276 on paper.
Getting a Subaru Impreza is easy as it all depends on your budget. You can get a standard one with a naturally aspirated EJ for under 5k, but if you want a fast JDM car, turbocharged EJs are the way to go. They are not expensive, and it depends on the spec.
View Subaru Impreza WRX STI Ads for sale
Read our Subaru Impreza buying guide
Mitsubishi Lancer Evo
A Subaru Impreza mentioned is closely followed by a Lancer EVO. All EVO generations from the EVO 1 to the EVO 9 used the 4G63 engine, making 240-276 horsepower in base models.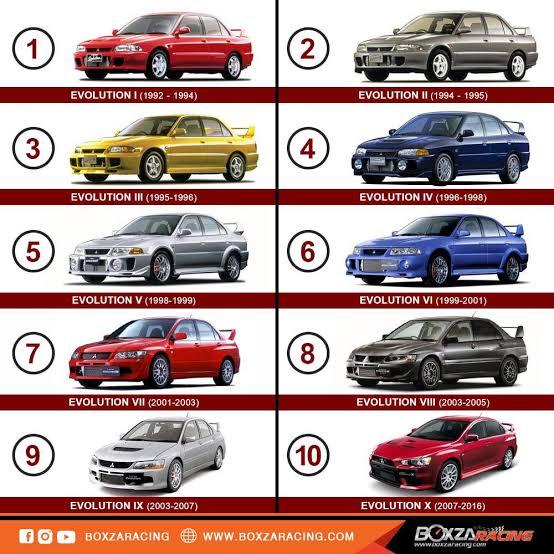 Special edition EVOs, such as the FQ-400 and the FQ340, are some of the fastest JDM cars ever. The power output of each special edition is indicated by the number after the letter. The FQ-400 has 405 horsepower, FQ340-345 horsepower, FQ320-325 horsepower, FQ300-305 horsepower, and the FQ260 with 260 horsepower.
The EVO FQ460 accelerated from 0-60 in under 4.8 seconds and did the quarter-mile in around 13.3 seconds. Being a four-door sedan did not limit it from doing 250km/h flat out.
View Mitsubishi Lancer EVO Ads for sale
Read our Mitsubishi Lancer EVO buying guide
The list above contains the top 10 fastest JDM cars. However, most of them are heavily priced, and some, such as the Impreza 22B, sell for hundreds of thousands.
Nissan Silvia (S13, S14, S15)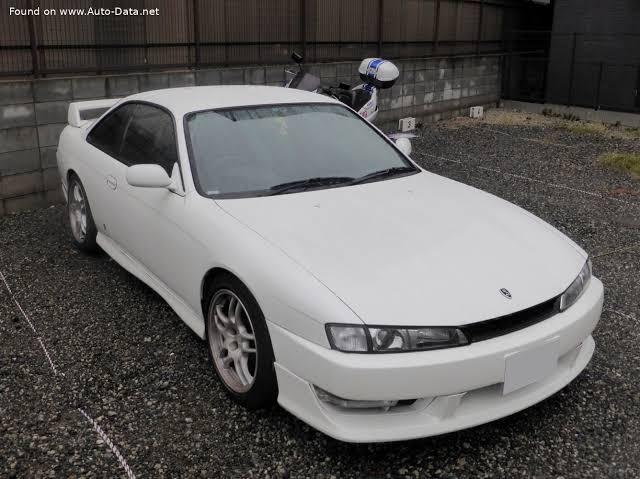 The Silvia tops the list for the cheapest, fastest JDM car. It may not be as cheap as a Honda S2000, but you get more value for your money, or as most would say, more horsepower per dollar. Finding a fast, reliable Silvia for under 20k is not hard. You'll find one that is probably not modified or tuned for that price. If you prefer lightly tuned or stock cars, a Silvia S14 or S15 is your car.
You get the S14 with an SR20 (NA or turbocharged) or an NA 2.4-liter KA24 engine. KA 24 was discontinued and was not used in the S15 Silvia. Power output was around 150 horsepower for the NA SR20DE, while the SR20DET made slightly over 200 horsepower in the S14.
The S15 received a better engine management system and a new ball-bearing turbocharger. As a result, the SR20DE made 165 horsepower, and the turbocharged engine produced close to 250 horsepower. The S15 and S14 Silvia have a top speed of around 255km/h per hour but accelerate from 0-60 in the mid-5 seconds.
View Nissan Silvia Ads for sale
Read our Nissan Silvia buying guides
Honda S2000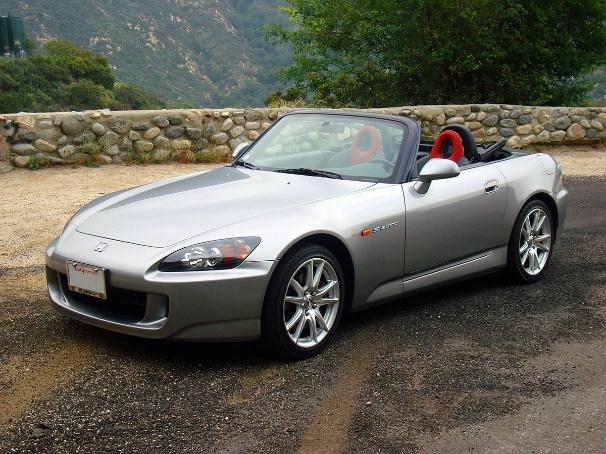 In both generations of the S200, power output is at around 240 horsepower regardless of the second generation having a larger displacement, F22C1, engine. However, 240 horsepower is more than enough for a car that weighs 2800 pounds.
The Honda S2000 did 0-60 in under 6 seconds when new, and it has a maximum speed limit of 257km/h, making it one of the fastest JDM cars you can get for under 20K.
Read our Honda S2000 buying guide
Honda Civic EK9 Type R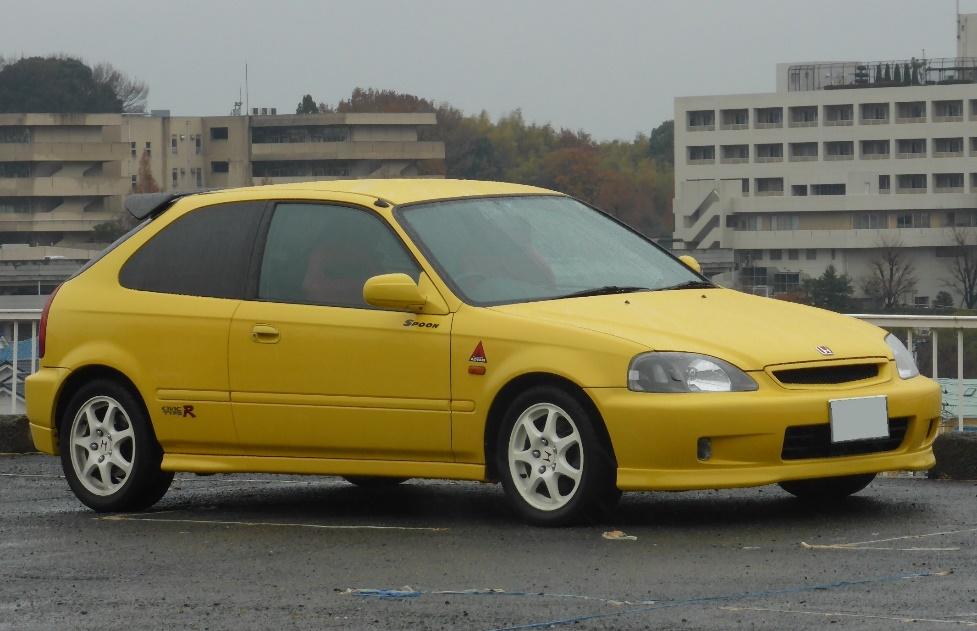 The Civic Type R is one of the fastest JDM hot hatches that money can buy. Powered by a 1.6-litre B16B Vtec engine, power output was at 182 horsepower when new. Weight is advantageous and enables the EK9 Type R to do 0-60 in under 7 seconds as it only weighs just above a ton.
The top speed is 225km/h, which is not bad for a front-wheel-drive hatch. The B16B engine is heavily tunable, making it a favourite among tuners. You'll likely find a Civic on a race track or a drift strip but converted to AWD or RWD.
Toyota Celica GT-Four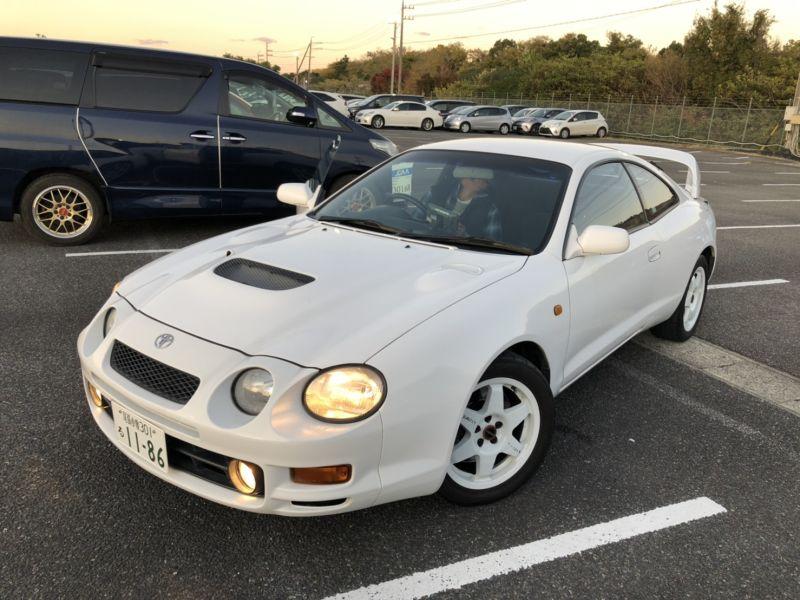 The Celica GT-Four is powered by a 2.0-litre turbocharged 3S-GTE pumping out 250 horsepower, starting as a rally car. Export trims made around 240 horsepower. Power was sent to all four wheels and enabled it to do 0-60 in 6.2 seconds and attain a speed of 245km/h.
Base trim Celicas with naturally aspirated engines start at around $10,000, and you can get one for less than that. If you are looking to get a GT-Four, you might be looking at having a budget of approximately $25,000 which is not bad for an all-wheel-drive rally car.
View Toyota Celica Ads for sale
Mazda RX-8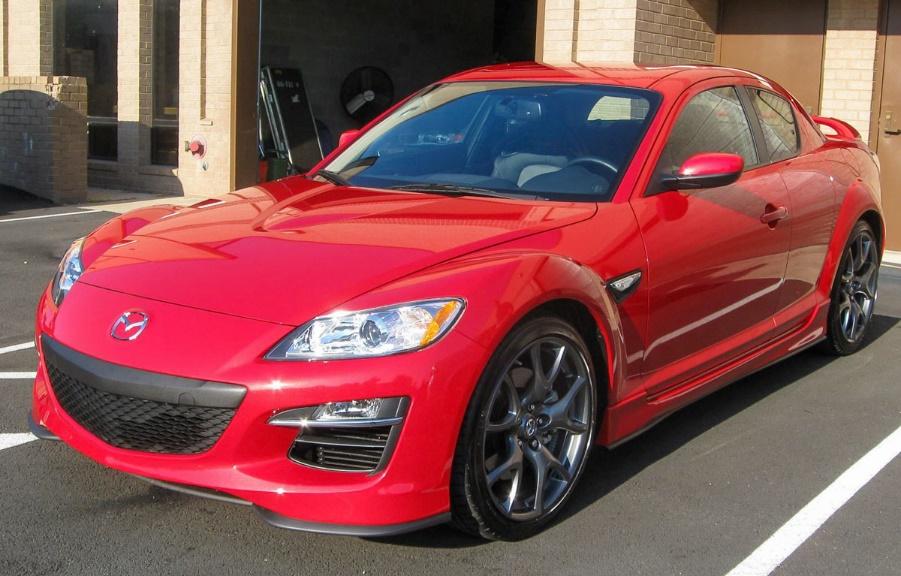 If you are looking for a fast JDM car under 5K, the Mazda RX8 is the perfect fit. Some Type-E RX7s go for less than that. It uses a 1.3-litre rotary engine pushing out around 200 horsepower, and US-spec models with over 230 horsepower.
The Mazda RX-8 takes 6.8 seconds from 0 to 60 and has a top speed of 235km/h. These figures are not that bad for a car that you can get for under 5k-10k. If you get one for under 5k, it might be the fastest JDM car under 5k.
View our list of 24 slow and fast JDM cars under 10k
Comparison Table
| Make and Model | 0-60 MPH Time (seconds) | ¼ Mile (seconds) | Power Output (HP) |
| --- | --- | --- | --- |
| Mitsubishi Lancer EVO | 4.2-4.8 | 13.0-15.0 | 240-405 |
| Subaru Impreza WRX STI 22B | 4.3 | 13.5 | 345 |
| Toyota Supra MK4 (A80) | 4.7 | 14.5 | 300+ |
| Mitsubishi GTO-VR4 | 4.8 | 14 | 300 |
| Nissan Skyline GT-R (R34) | 4.9 | 12.3 | 300+ |
| Nissan Skyline GT-R (R33) | 5.3 | 13 | 300+ |
| Mazda RX-7 FD | 5.4 | 15 | 270+ |
| Nissan Silvia (S13, S14, S15) | 5.4-6.0 | 13.5-16.0 | 150-250 |
| Honda NSX NA1, NA2 | 5.6 | 13.2 | 270, 300+ |
| Nissan Skyline GT-R (R32) | 5.8 | 13.4 | 300+ |
| Honda S2000 | 5.9 | 14 | 240 |
| Toyota Celica GT-Four | 6.2 | 16.4 | 250 |
| Honda Civic EK9 Type R | 6.8 | 14.9 | 182 |
| Mazda RX8 | 6.8 | 14.5 | 200-230 |