Japanese car manufacturers are everywhere in the US. Honda, Toyota, Nissan –– there are models churned out every day in America. These are not examples of just JDM cars. JDM (Japanese Domestic Market) cars were built specifically for the Japanese market and were not exported out of the country (until later, in some cases, and only privately once the car in question reached a certain age –– for example, 15 years for the US, 10 years for Canada, etc.). And while some cars may have been snuck out of other Asian markets as model variants (featuring slight differences in the interiors, chasses, or elements under the hood), the tried-and-true definition of JDM means originating in Japan only. So, what is it about these types of cars that have collectors and other discerning drivers so intrigued? What is it about the 1990s JDM models in particular that are so iconic? And why are they still in such high demand today?
In the early 1960s, a Japanese car (for one reason or another) wouldn't have appealed to most American consumers. Japanese manufacturers knew this and stepped up the levels of innovation and sophistication for their cars to be taken seriously on a global scale. What followed throughout the ensuing decades was a series of best affordable 90s JDM cars well-performing standard domestic models that not only appealed to Japanese drivers but drivers overseas as well. And those in the West paid particular attention. Now you can find 90s JDM cars under 5k.
There are countless reasons for the appeal of JDM cars to riders outside of Japan. One of the biggest is undoubtedly the various mechanical technologies that were built into the models during the 1990s –– some of which were so advanced, that they hadn't yet been shared with the rest of the world. The results from the assembly lines of many of the prominent Japanese auto houses were fleets of powerful, economical rides that flew in the face of the standard commuter car. So powerful that some models featured engines that were as high-performance as you could get at the time. JDM car bodies were sleek, yet simple. Luxurious and loud. Many models drifted; most drove hard. But above all, they were powerful vehicles each with their own distinct and individual personalities. And today, as is common, they carry a distinctive, nostalgic flair of originality that gives them a collectability factor. Which is why they remain so popular.
Not only were 90s JDM sports cars built in accordance with strict domestic regulations, but they were also built during a time, and in a place, where the stringent environmental laws of today weren't considered. Gearheads know that real JDM cars will never be replicated today, which makes them even more appealing. In many US states, importing Japanese drift cars from the 90s from just about any overseas country means that they must meet certain safety standards and criteria, not to mention including a passed emissions test, in order to be legally driven on public roads.
In Japan, the older the car you drive, the more money you pay for it in taxes –– so, not a lot of 90s models remain on the roads of Tokyo in the 2020s. At the time, older cheap 90s JDM cars were uncommon on roads in Japan because the increase in taxes meant that drivers sought newer models more often. This also meant a surplus of low-mileage rides in excellent condition were sitting idle in parking lots and garages for a long time.
That's why the international markets, especially the United States, have become a haven for exporting JDM 90s cars. Not only has the entire genre of JDM and drifting been glorified culturally (in video games, music videos, and Hollywood franchises like The Fast and the Furious), it has amplified the level of connoisseurship among gearheads significantly. American audiences know that unless you have imported a vehicle from Japan, it is not a JDM vehicle. It's a prestige, one-of-a-kind car ownership opportunity. And, depending on which 90s JDM car you have in mind (plus the importing/exporting costs), it makes for a sound investment.
But don't take our word for it. Familiarize yourself with some examples of what made the 90s JDM scene so instantly iconic.
Here is our list of the greatest 90s JDM cars of all time:
20. Suzuki Cappuccino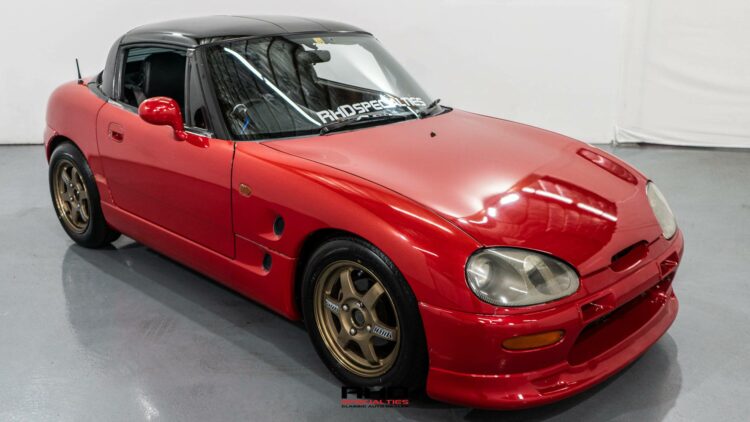 Aesthetically, the Cappuccino might not have been everybody's cup of tea, but as a player in the JDM world, this classic 2-door sports roadster from Suzuki, manufactured between 1991 and 1998, is still a solid contender. Imagined as a sportier, yet more affordable, project car from Suzuki's line, the Cappuccino was designed solely for the Japanese market with no intention of exporting overseas. As such, it met the standard Kei-class specifications for highway use, and it came with insurance and tax benefits for domestic owners. On top of that, it also had a pretty good performance run. Powered by a turbocharged, three-cylinder F6A engine and featuring a sleek and compact body, not to mention all-wheel disc brakes and rear-wheel-drive, it also had removable roof panels allowing it to be driven as a close coupe. Stricter emission controls came about in 1995 and, as a result, Suzuki redesigned and released the EA21R, a new model with a lighter engine, lighter wheels, and moderately increased torque. In all, the small-scale powerhouse Suzuki Cappuccino remains an underrated yet still iconic 90s JDM car.
View Suzuki Cappuccino listings
Read our Suzuki Cappuccino Buying Guide
19. Toyota Soarer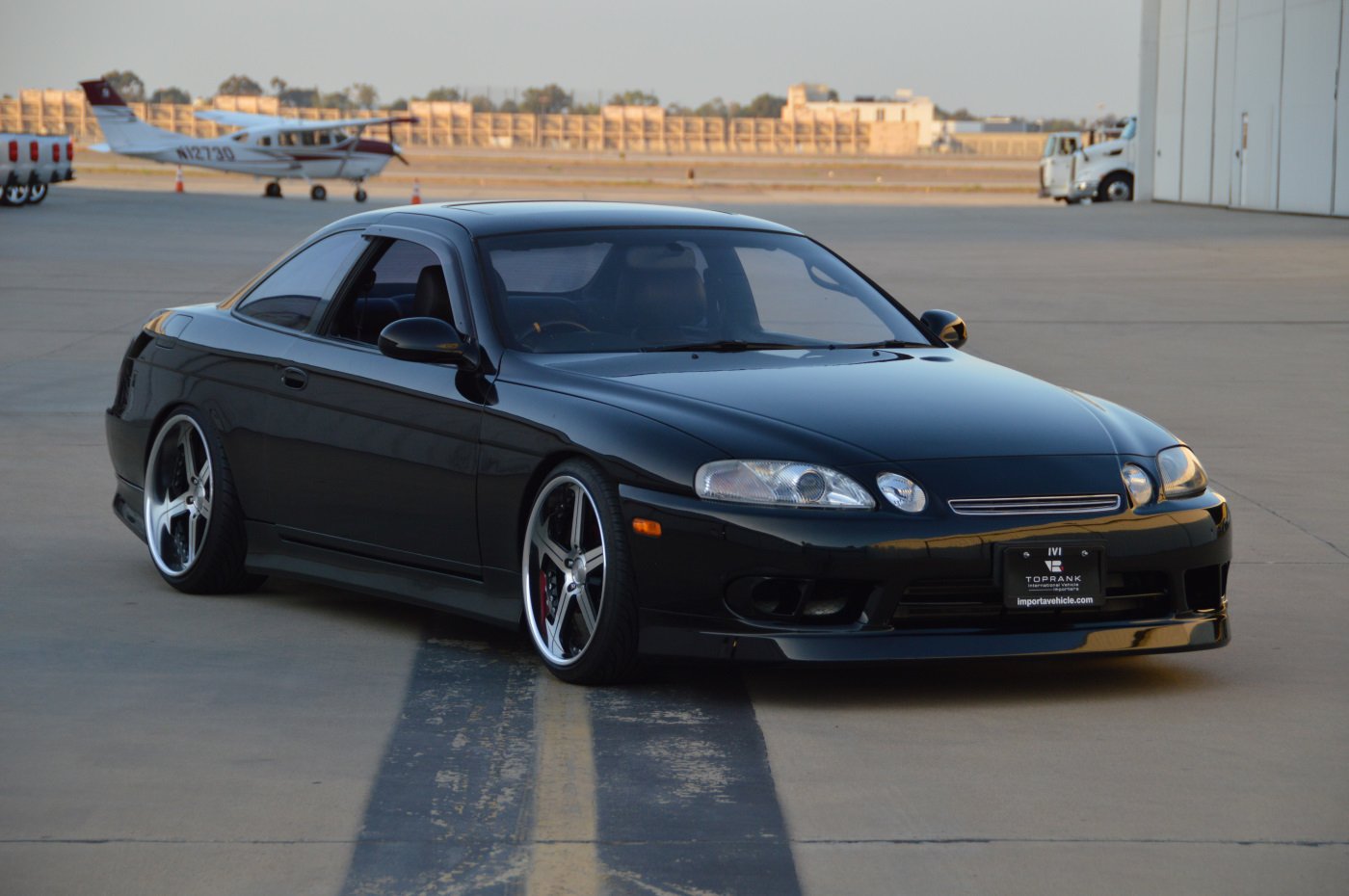 Sharing many of its parts with the potent Toyota Supra, the rear-wheel-drive Toyota Soarer (known as the Lexus SC 300 in the USA) was an affordable luxury 90s JDM coupe that never compromised on power –– and as such, it remains an underrated model beloved by speed enthusiasts who love to drift. While the USDM Lexus SC was available with a naturally aspirated 3.0-litre inline 6 2JZ-GE or a 4.0-litre bulletproof 1UZ-FE V8, the JDM Toyota Soarer was available with the twin-turbocharged 2.5-litre inline 6 cyl 1JZ-GTE from the MK3 Supra. With its clean, classic looks the Toyota Soarer is undeniably a timeless ride in both look and feel.
Read our Toyota Soarer Buying Guide
18. Mitsubishi Eclipse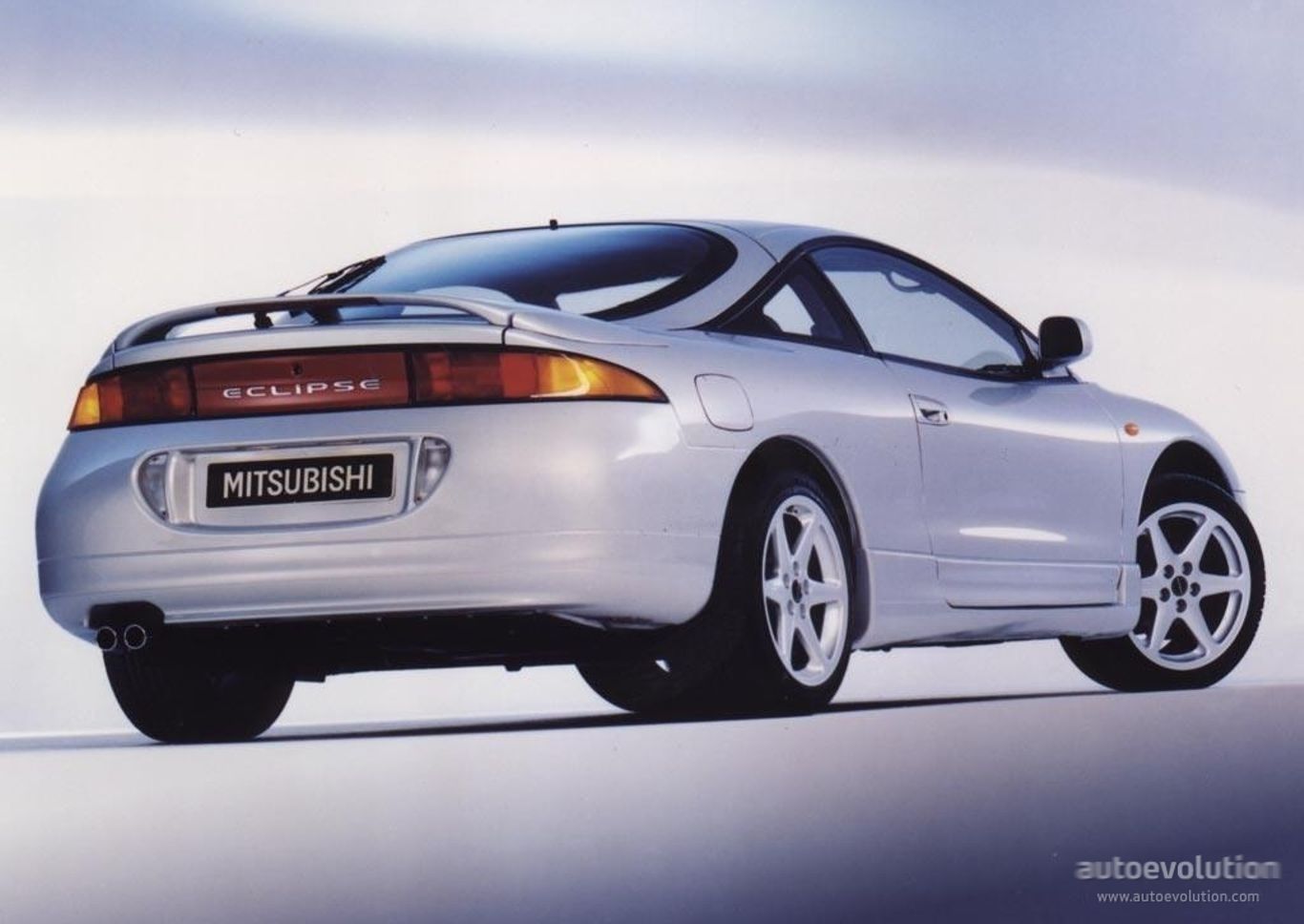 Like several popular JDM cars at the time, there were two generations of the all-wheel-drive turbocharged Mitsubishi Eclipse sports car throughout the 1990s. The first iteration introduced the Eclipse as a four-cylinder sports coupe with five different trim levels –– all of which were front-wheel-drive or all-wheel-drive. Most iconic was the addition of pop-up headlights that featured only on models built between 1990 and 1991 before being replaced with standard exposed lights. In fact, the Eclipse was completely redesigned for the 1995 model year: rounded styling, roomier interiors, and new engines –– all of which were meant to appeal to a broader audience of buyers. Eventually, the add-ons proved problematic as the second-generation Eclipse famously, or infamously, became known for exceeding the Japanese government's size regulations for compact cars and was, resultingly, slapped with a higher road tax. Additional design changes came about in 1997, plus the production of a turbocharged convertible trim level model (the Eclipse Spyder GS-T). All in all, a substantial, if not slightly flawed, 90s JDM car.
17. Nissan Pulsar GTI-R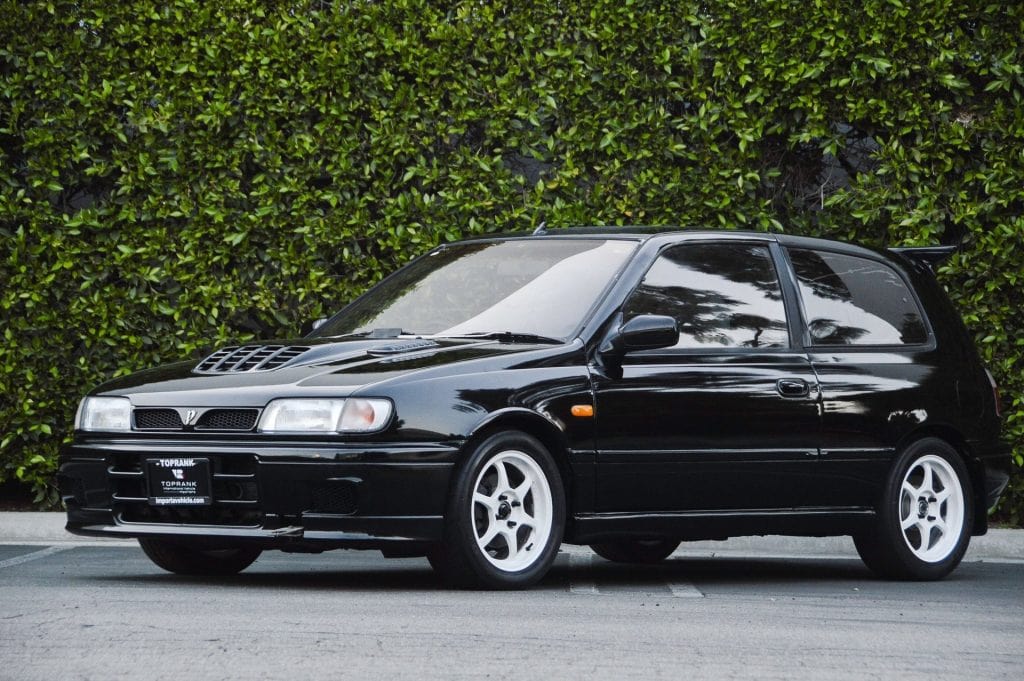 Produced between 1990 and 1994 with the intent to premiere at the World Rally Championship, the Nissan Pulsar (unfortunately named by combining "pulsating" and "star") came with a hardcore turbocharged engine and capable all-wheel-drive that trumped many other models on the market at the time. Not the sleekest JDM car on our list, the solid five-star hatchback packed a powerful punch despite its aesthetic shortcomings –– but it still remains an iconic ride of the era, garnering cult status throughout the years, specifically by hatch enthusiasts. With a top speed of 144 mph, the Pulsar is truly a lion in sheep's clothing…and we love it for that very reason.
View Nissan Pulsar GTI-R listings
Read our Nissan Pulsar GTI-R Buying Guide
16. Mazda MX-5 Roadster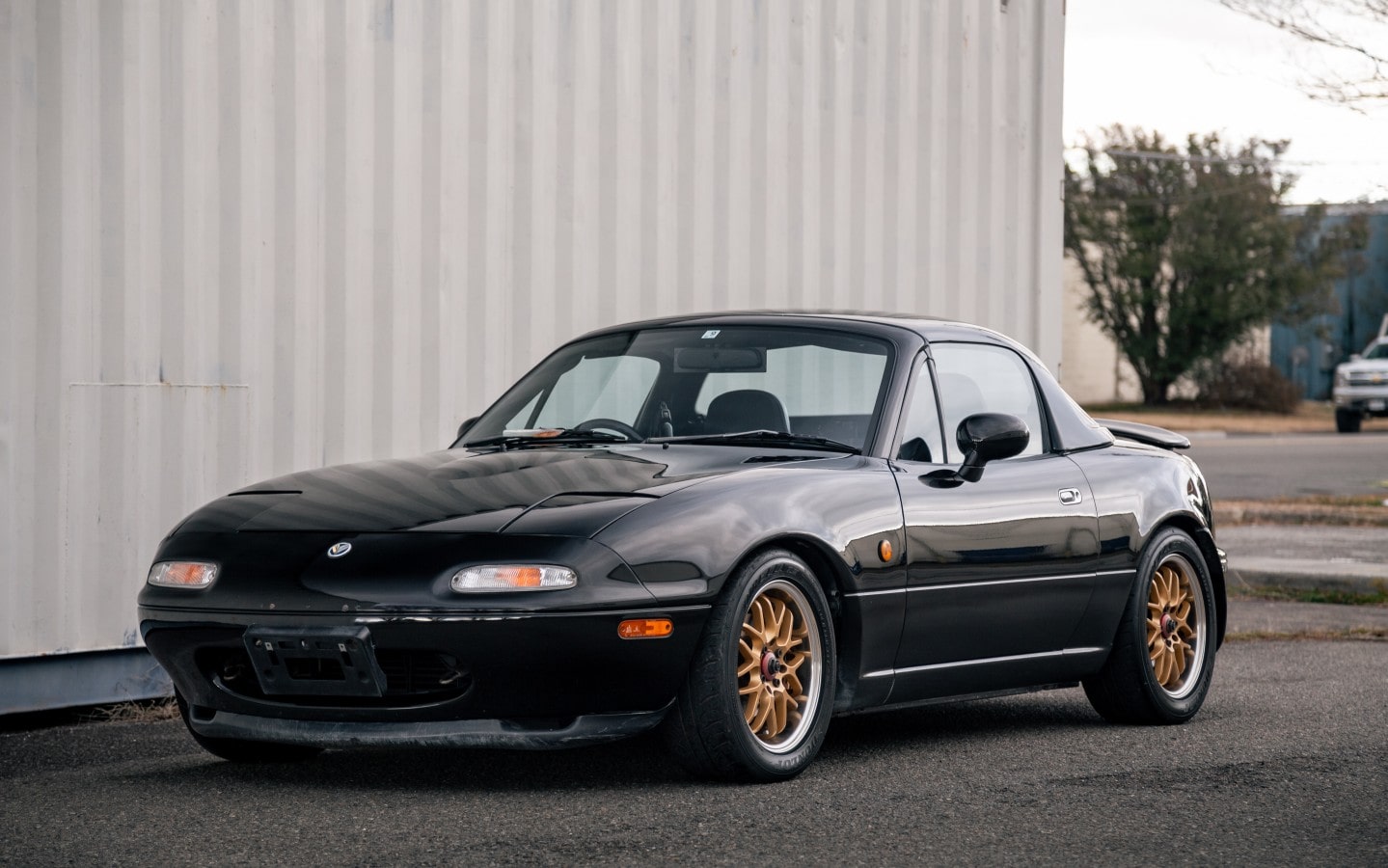 Currently the best 90s Jdm cars of all time, it felt fitting to include the Mazda MX-5 Roadster (or Miata, as it's known to North American drivers) on our list. Introduced at the 1989 Chicago Auto Show, the first-generation MX-5 was innovative for the time in that small roadsters were waning in popularity. It was the model's sleek, lightweight body and impressive handling that caught everyone's attention. Plus, unique for the time, the framework included a longitudinal truss (the Powerplant Frame) that gave it a firm connection between the engine and allowed for improved balance. Over the years, it's won a boatload of awards and, thanks to the many tricked-out standards on it and subsequent generations, the Roadster has become a must-ride for leisure-seekers, commuters, autocross, and stock racers alike.
15. Mitsubishi GTO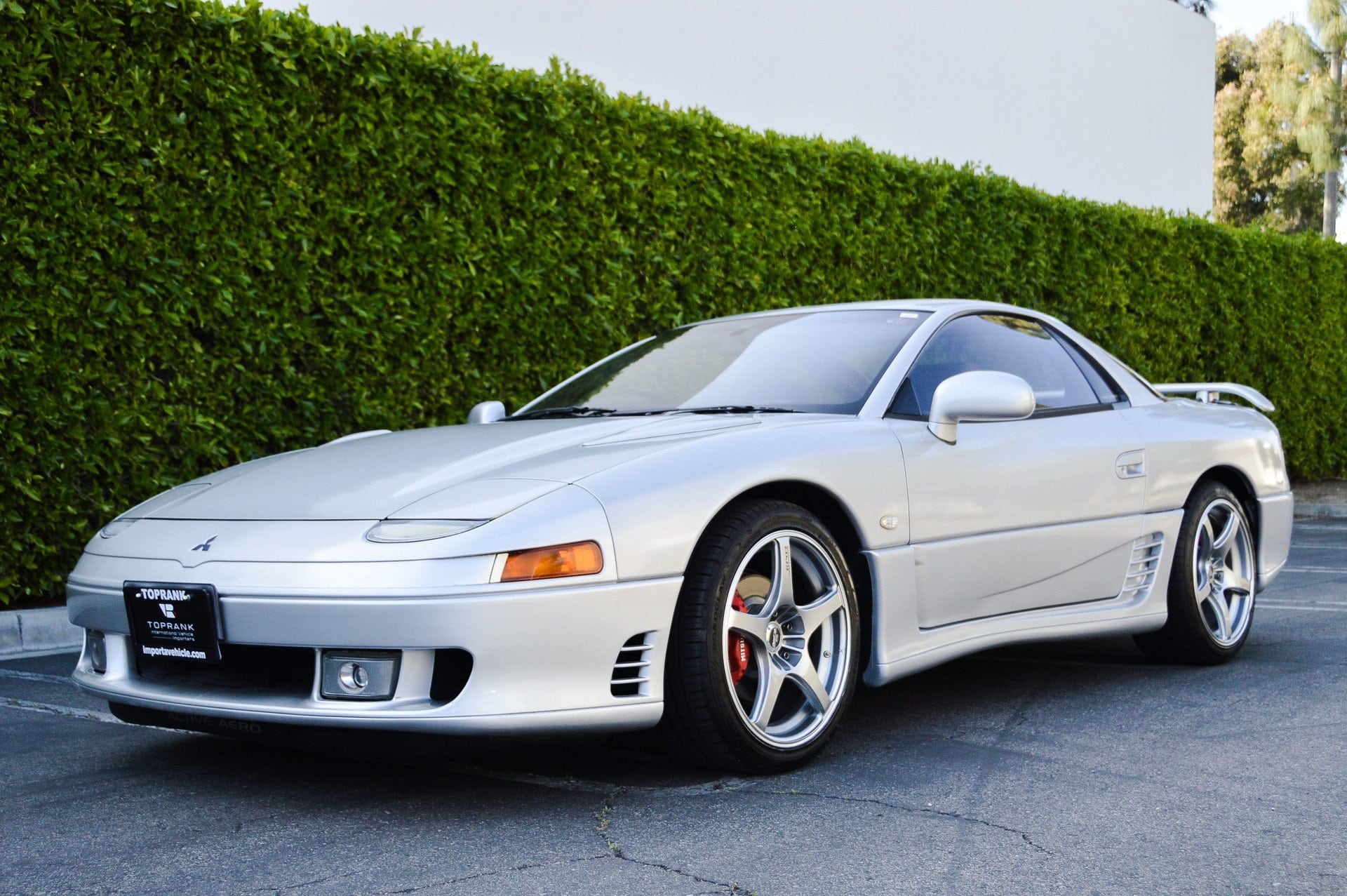 One of the grandest grand tourers of the 90s, the Mitsubishi GTO was a sleek, high-performing, front-engine model that completely embodied the JDM 90s era, having been manufactured over a single generation from 1990 right up to 2000 (literally, this car has only ever really known the 1990s). This 2+2 sports hatchback coupe came equipped with four-wheel steering, a two-mode exhaust, all-wheel drive, and controlled suspension –– all of it packed into that same sturdy, aerodynamic body style that remained virtually unchanged throughout the decade. As a result of all the standard system tools, the GTO did manage to outweigh the competition, maxing at nearly 4,000 lbs. But the 3.0-litre turbocharged V6 engine available on the most powerful of models still made it a racer's dream. And it also holds up nicely by twenty-first-century standards.
14. Toyota Chaser X90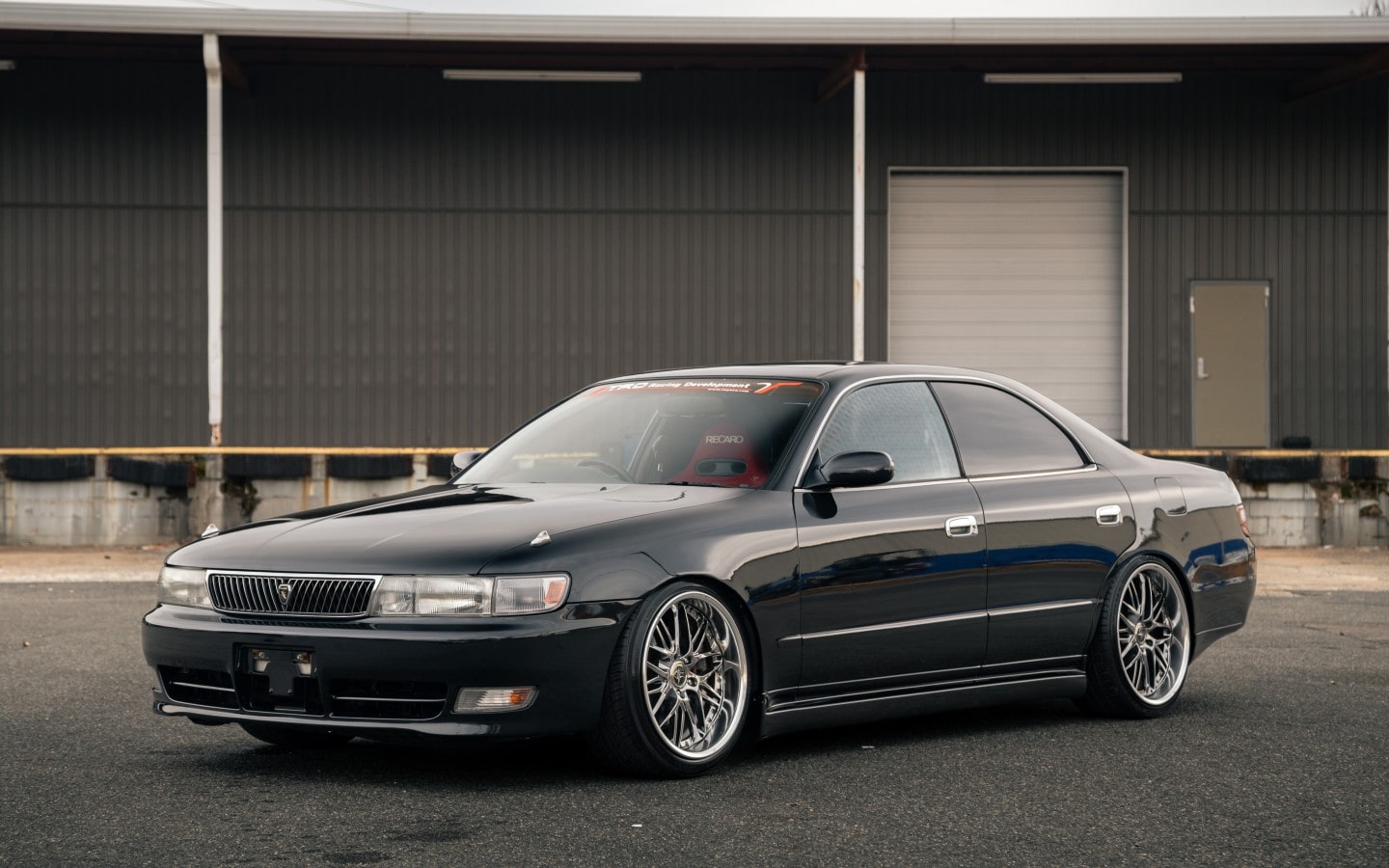 It's not often that adding body length to an already powerful car makes it more appealing, but that is the case with the Toyota Chaser X90, which replaced its predecessor, the X81 Chaser, in 1992. In addition to the extra inches, the X90's body featured more rounded curves and rear-wheel drive which gave it a more aerodynamic response to the speed brought about by the new Tourer V engine (replacing the GT Twin Turbo). Greater power and more equipment upgrades on later models increased the X90 price tag, but Japanese drivers were willing to pay as it remained a popular car throughout its short production span, going on to be replaced by the X100 in 1996.
Read our Toyota Chaser Buyers Guide
13. Nissan Fairlady Z (Z32 300ZX)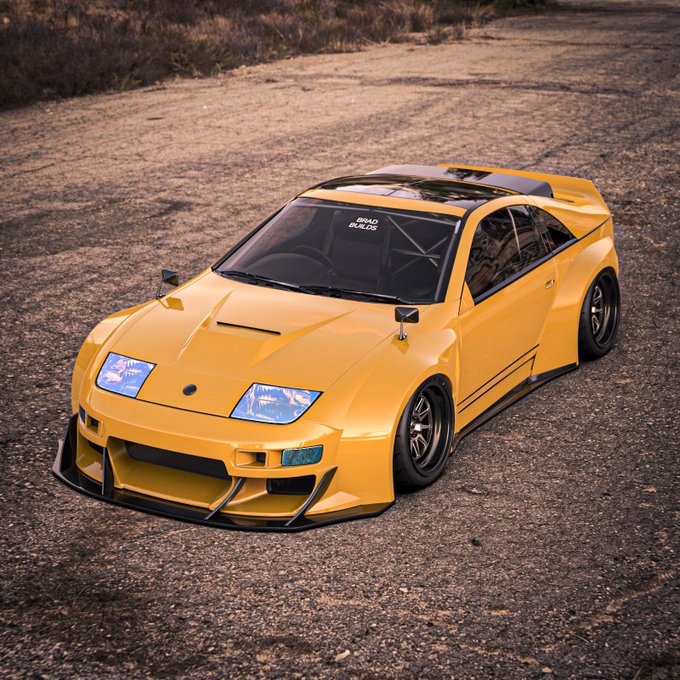 Also known as the Fairlady Z on the Japanese market, this second-generation model featured the same turbocharged V6 engine as its predecessor but was significantly more spacious inside and out, not to mention having greater handling capabilities and a heftier price tag. There were also multiple roof versions available throughout its storied generational run, including convertible, T-top, and hardtop, as well as active rear steering and motorsports-style suspension. But despite the advanced interior features, the 300ZX was beloved because of its unparalleled speed –– with the ability to accelerate from 0-60 mph in 5 seconds, including a top speed of 155 mph, it was one of Japan's fastest sports cars, ceasing production in 1996.
View Nissan 300ZX / Fairlady Z listings
12. Toyota Celica GT Four
By the late 1980s, Toyota had developed a solid reputation in motocross and rallying circles. So, when it was time to introduce another high-performance model to compete at WRC in 1988, the company debuted the first-generation Celica GT Four, which came with a turbocharged 3S-GTE engine and full-time all-wheel-drive. And it won its first of many awards. By 1994, when the ST205 model hit the Japanese market, Celica's trademark power band was legendary. Performance upgrades included an all-aluminum hood to limit weight distribution, four-channel ABS, an improved CT20B twin entry turbocharger, and "Super Strut Suspension". Today, the Celica GT Four is regarded as a symbol of that familiar Japanese ingenuity and power.
11. Mitsubishi Lancer Evolution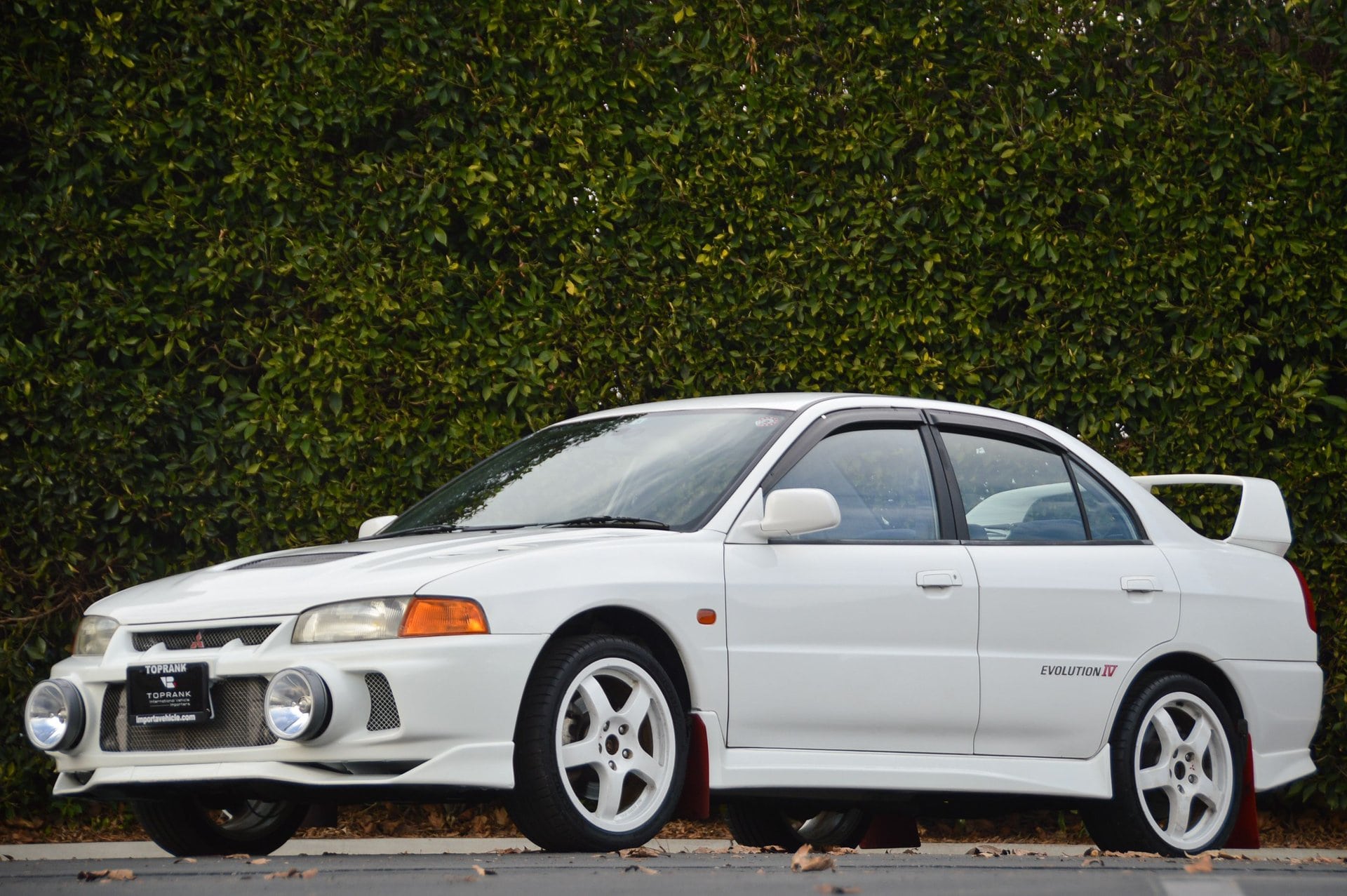 Commonly known as EVOs, the Mitsubishi Lancer Evolution model began production in 1992 as a sports sedan and rally car. And they've since gone on to become of the most iconic JDM cars of the 90s. Each generation of the EVO (designated by a Roman numeral right up until the tenth, the Evolution X, before the model's discontinuation in 2016) was outfitted with turbocharged inline four-cylinder engines and all-wheel-drive systems. But what gave the Lancer its enduring appeal – besides its incredible handling and ultimate speed – was the consistently boxy chassis that remains one of the most recognizable bodies in Japanese automaking. Over time, the popularity of these Lancer models in Japan gave them a mythical appeal overseas due to the limited import accessibility. Needless to say, the times have changed and EVOs are not only readily available to export but they've also been cemented in the 90s JDM canon.
View Mitsubishi Lancer EVO listings
Read our Mitsubishi Lancer EVO Buying Guide
10. Toyota Supra A80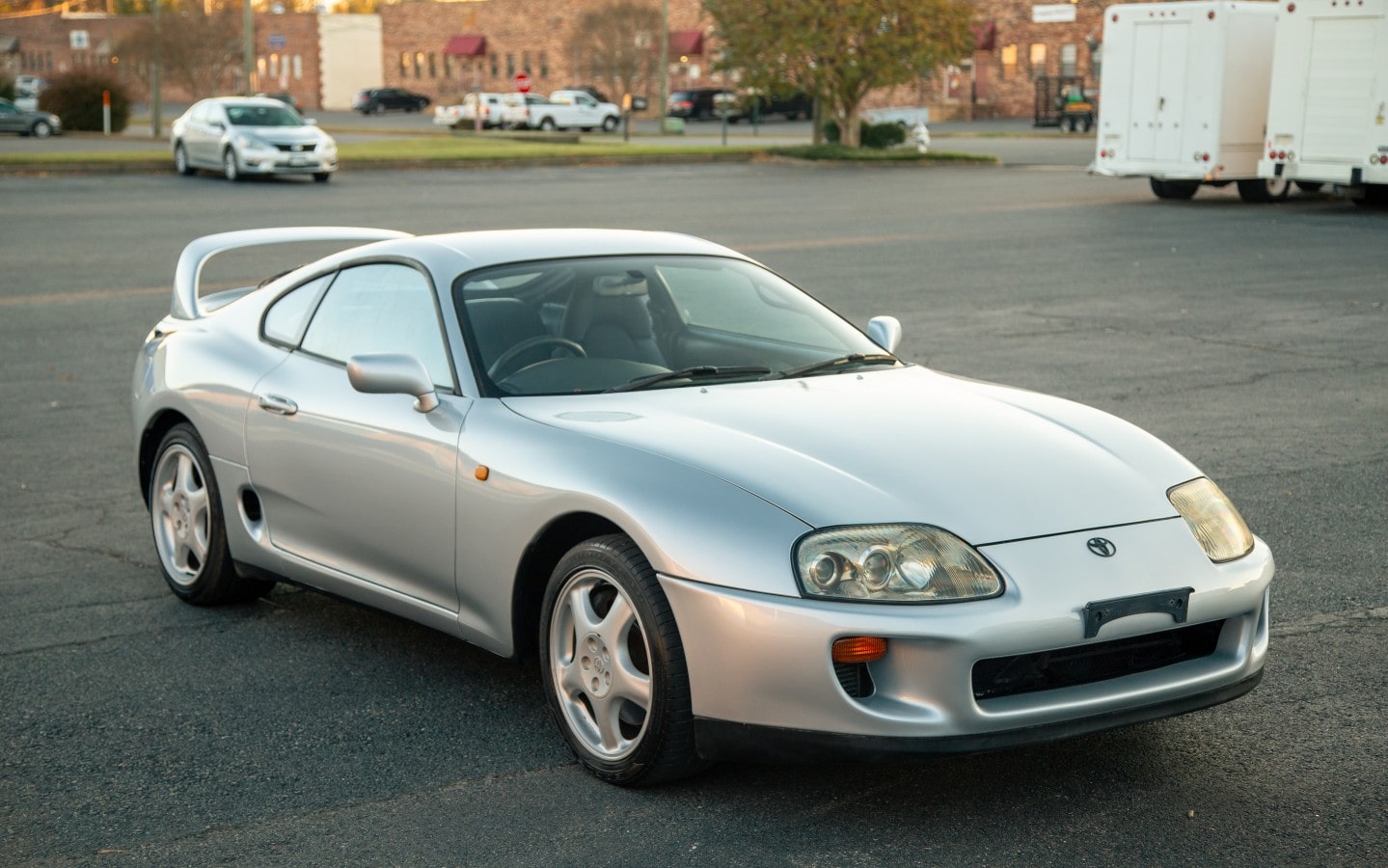 By the time the already iconic Supra got its fourth major upgrade in 1993, Toyota was forecasting major technological changes that would revolutionize the peak era of JDM cars. Whereas boxy lines and standard handling had been the norm on the Supra line dating back to the original production run in 1978, the fourth generation A80 model saw a newly rounded and curvaceous body and a greater emphasis on high performance, including two new engines (one of which was a twin-turbocharged with an output of 206kW). Toyota also took care to limit the weight of their new Supras by using aluminum in the framework, a gas-injected rear spoiler, and a single pipe exhaust. As a result of the influx of features – many of which were game-changers at the time – the Toyota Supra remains one of the most popular and highly sought-after 90s JDM cars for sale on the international market. It's become so iconic that it routinely shows up in video games and major Hollywood blockbusters like The Fast and the Furious series.
Read our Toyota Supra Buying Guide
9. Honda S2000
Barely making the year of eligibility, the Honda S2000 was such an impressive model upon its release in 1999, we just had to include it on our list. Featuring an F-1-inspired F20C engine that was the highest-powered naturally aspirated production engine built at the time, the S2000 had major speed output for a roadster. It's even been described as a Mazda Miata with power. Early AP1 versions of the S2000 boasted a solid 239HP, six-speed manual transmission, and a four-cylinder, 2.2-litre engine with revs of up to 9,000 RPM. Not to mention, a sleek and fun lightweight chassis that seemingly glided through traffic and gave it its legendary reputation for handling. Today, the Honda S2000 is a classic of late 90s JDM, and models can fetch a moderate to the high price tag.
Read our Honda S2000 Buying Guide
8. Honda Integra Type R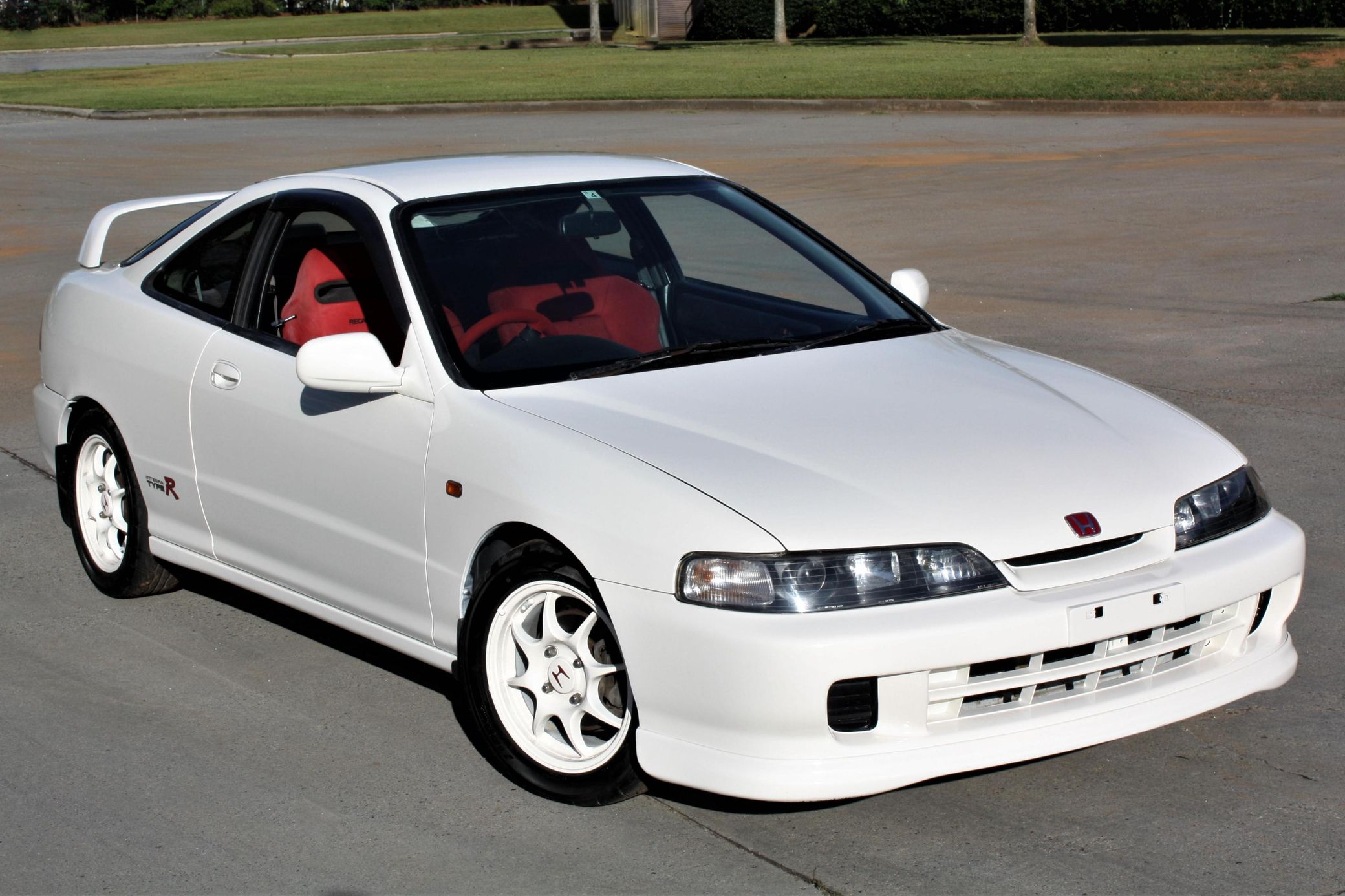 It's been called the greatest front-wheel-drive performance car ever made. And we don't disagree. Honda's Type R Integra has long been considered one of the greatest 90s JDM cars because it more than lives up to its own hype. Power? Check. Handling? Check. After a series of upgrades in 1995, the Type R featured lighter wheels, a thinner windshield, and less sound insulation which, in turn, helped with the overall performance. Plus, a hand-built engine and revised intake and exhaust systems meant more power – even if it also meant way more manufacturing costs. Somehow, Honda knew that the production advancements were worth it and that drivers would pay the heftier price tags. Built exclusively for the Japanese domestic market, the Integra has upgraded again in 1998 and 2000, moves which included higher gear ratios and larger 90s JDM wheels. Overall, it remains a performance machine and one of the most acclaimed rides around the world.
7. Subaru Impreza WRX STI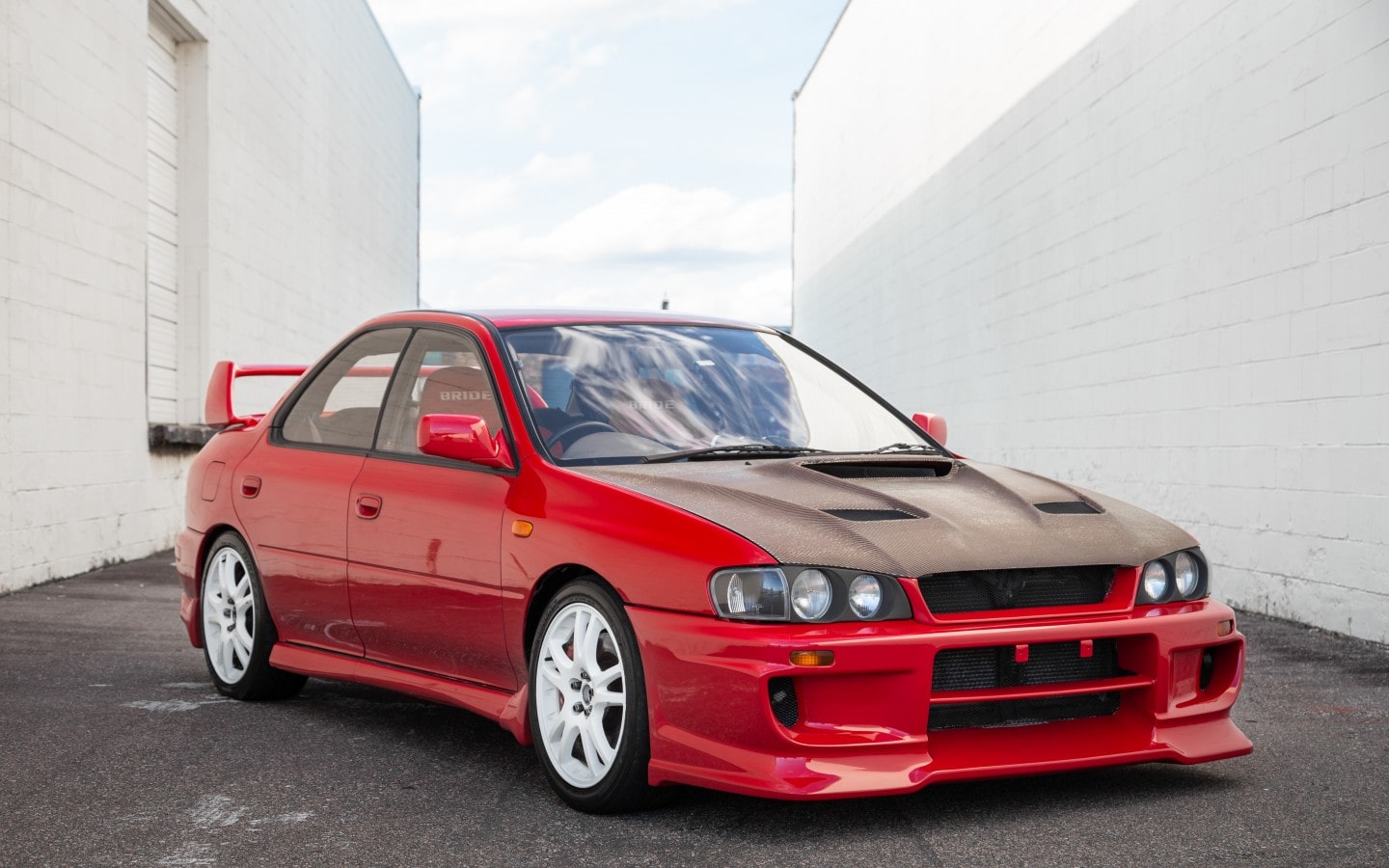 Built to take on the best of the best at 1992's World Rally Championship, the Subaru Impreza WRX (World Rally eXperimental) featured a lightweight frame that delivered the ultimate in high-performance, not to mention advanced technologies (at the time), like all-wheel drive and turbocharged four-cylinder engines. Then, in 1994, the Subaru Tecnica International (the company's motorsports division –– STi badged) versions were released to much acclaim, becoming the standard for street racers and rallies thanks to advanced performance engines, plus enhanced transmissions and suspension. In true JDM style, they remained unavailable outside of Japan until the early 2000s. Today, the STi models continue to be the biggest draw from Subaru's prestige line and are heavily sought after.
Read our Subaru Impreza Buying Guide
6. Nissan Skyline GT-R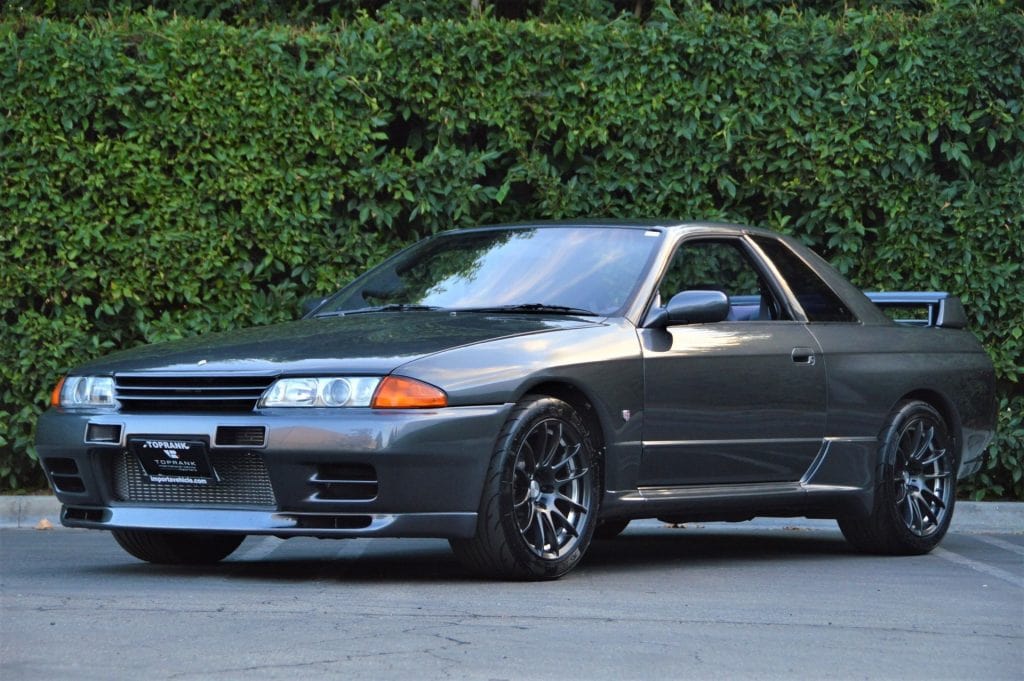 Hoping to dominate the motorsport field, Nissan resurrected its GT-R model (the first generation of which was popular between 1969 and 1973) in 1989. The result? A third, fourth and fifth generation of iconic 90s JDM road cars that are still as popular as ever. The R32, designed to win Group A racing, was produced until 1994 and saw much success before the R33 came along with its modifications to the all-wheel-drive system. By 1999, the R34 (designed, like the R33, by Kozo Watanabe), had taken the touring car model into certified icon territory. As part of the Skyline range, the GT-R became the go-to vehicle for showcasing Nissan's commitment to advancing technologies and premium performance. Today, it's one of the most popular models for drag racing and circuit events.
Read our Nissan Skyline GT-R Buying Guide
5. Nissan Silvia S14 (tie)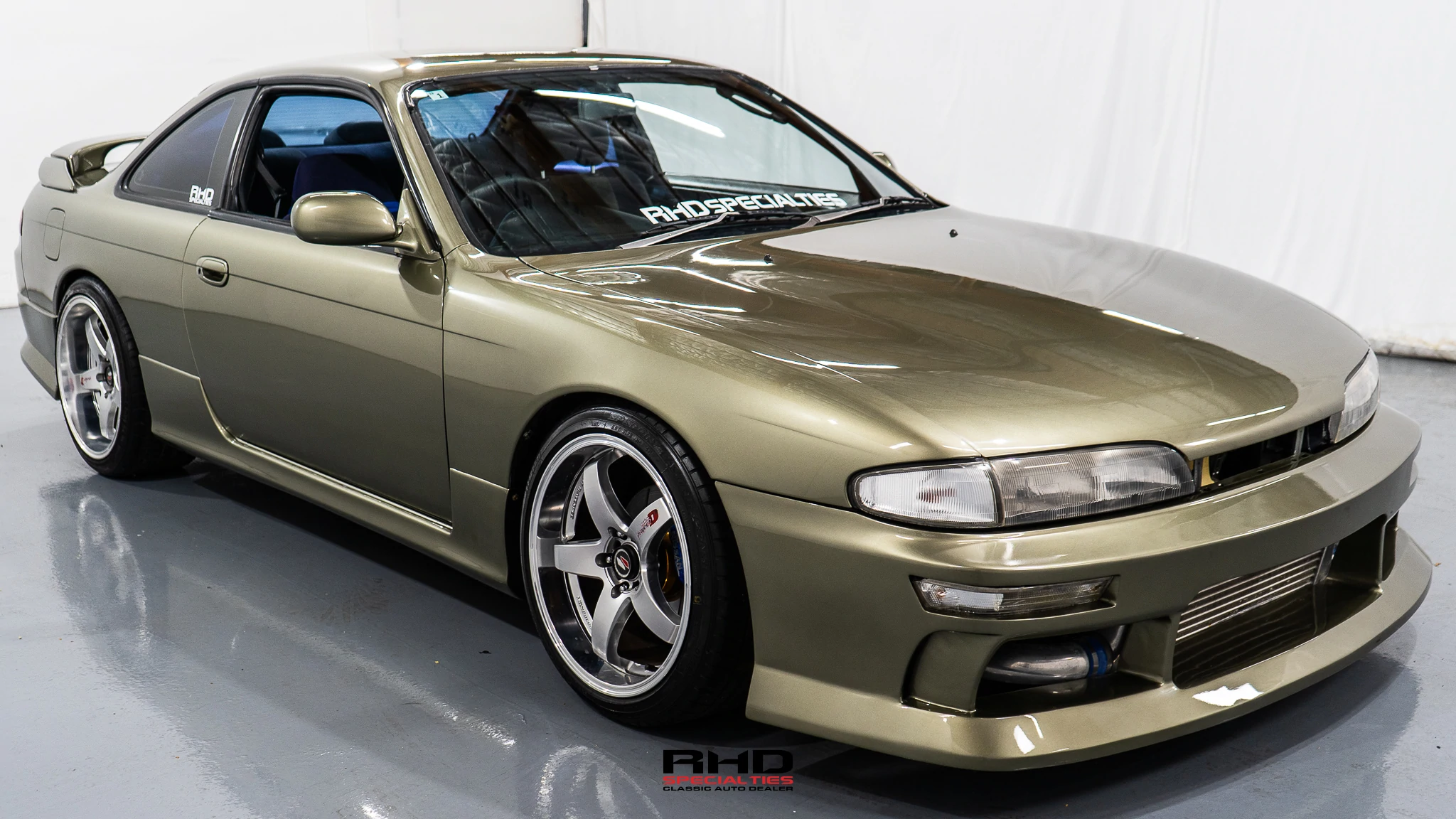 A bona fide original in the world of 90s JDM cars, the Nissan Silvia S14 is a must on any best-of list. Probably best known for its power range and one of the best 90s Japanese drift cars upon its debut in 1993, the S14 featured a few enhancements and upgrades from the S13 model (rounded styling, lower and wider size), but this iconic 2-door sports coupe and its legendary handling capabilities –– not to mention the continually refined but never replicated chassis –– has consistently been a favourite for racers and commuters alike. Nowadays, the S14 is relatively obscure and hard to find (production ended in 1999 to make way for the S15). And even when you do find one, you'll probably shell out a boatload of cash (they are available to import from Japan). However, the pedigree and collectability factor makes it well worth it.
Read our Nissan Silvia Buying Guide
5. Nissan Silvia S15 (tie)

Speaking of the Silvia…the S15 barely made this list as it was kicking off production in 1999. However, we couldn't NOT include it on the list of iconic JDM cars. Unlike its previous version, this one featured 250 PS at 6400 rpm owing to a ball-bearing turbocharger upgrade and an improved engine management system. Modern styling touches and interior flourishes seemed to demonstrate a nod to the upcoming new century, while the S15 model lineup included an "Aero" variant with a rear wing and side skirts. The framing and body dimensions were tweaked from the previous S14 standards in accordance with new regulations from the Japanese Government. Despite the size changes, the increased output and cool, updated look helped it stand out in drifting circles; today, it remains a popular, if not rare to find, late-90s JDM ride.
Read our Nissan Silvia Buying Guide
4. Toyota MR2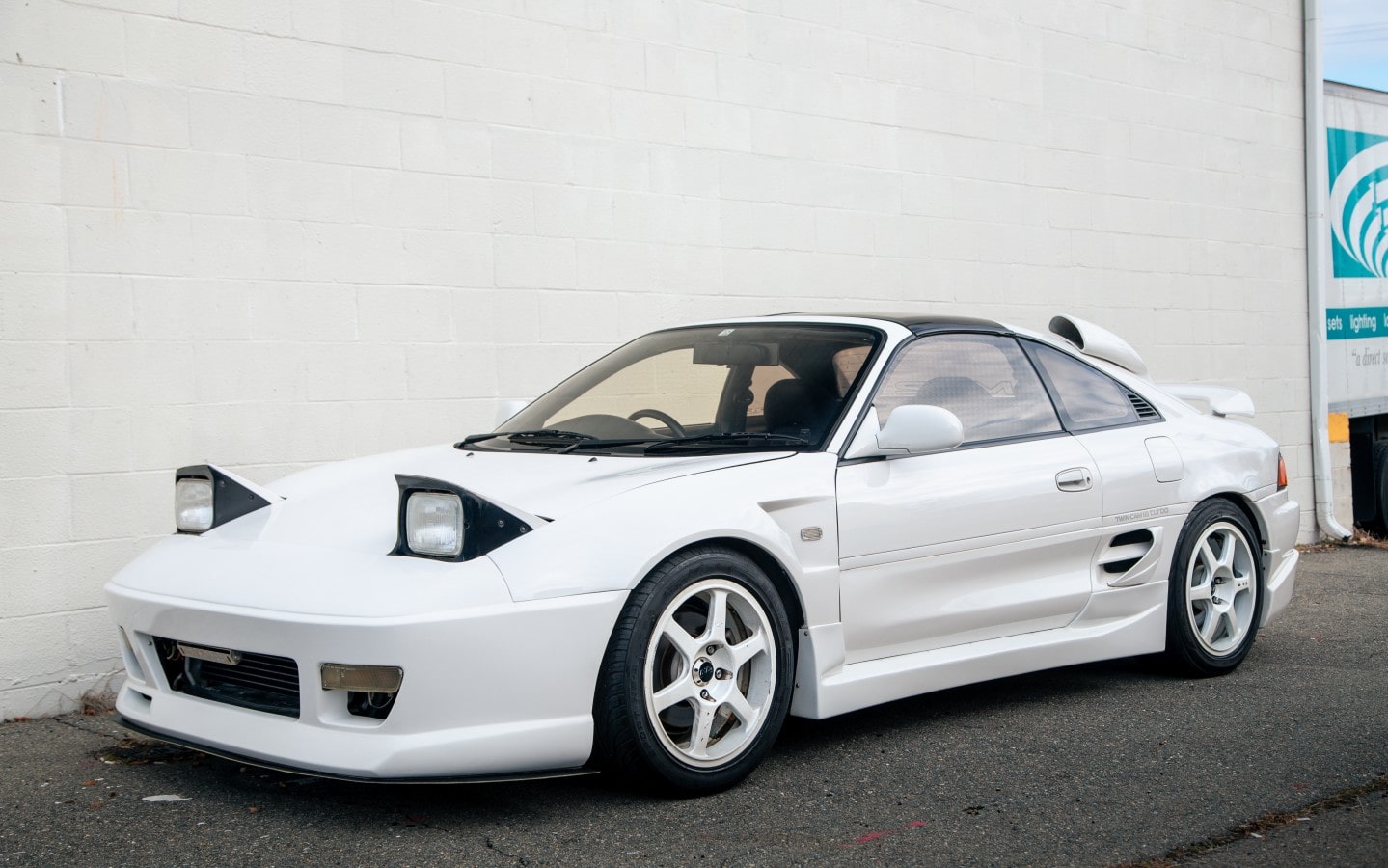 Famed for its ability to handle top speeds on racetracks, the first-generation Toyota MR2 set the standard for many motocross vehicles when it was first introduced in 1984. By the time the second generation of W20 models hit the Japanese market in 1989, a new appreciation for the brand was underway. Fitted with simplistic outer features, including four-wheel disc brakes and front and rear suspension, the MR2 surged in popularity owing to its affordable price tag and luxuriously larger interior. And for a standard ride without a ton of bells and whistles, it did the job…and then some. Eventually, advanced power steering and wider tires were added to maintain the myth of its original W10 predecessor, plus a rounded and more streamlined styling that earned it the dubious nickname "the poor man's Ferrari". But fans didn't care. The MR2 has a smart, sophisticated edge, which is probably why it's considered such a 90s JDM classic.
Read our Toyota MR2 Buying Guide
3. Mazda RX-7 FD
One of the greatest and most popular JDM cars of the 90s, the third generation FD model from the iconic Mazda RX-7 line featured rounded curves and an overall sleeker design than its predecessor, ultimately making it a standout in motorsport and commuting circles. With its lightweight construction and powerful twin turbo-chargers –– thanks in part to the rotary engine being placed behind the front axle, resulting in a 50/50 front and rear balance –– the FD dropped high speeds in virtual seconds while maintaining exceptional handling that made it a must-have for drivers. What's more: Mazda recognized the value in producing a car that appealed to audiences and their wallets. Using an engine below the standard 1.5 litre capacity for annual road taxes, the RX-7 became more affordable to Japanese consumers while still delivering heft. And a new JDM favourite was born.
Read our Mazda RX-7 Buying Guide
2. Honda Civic Type R EK9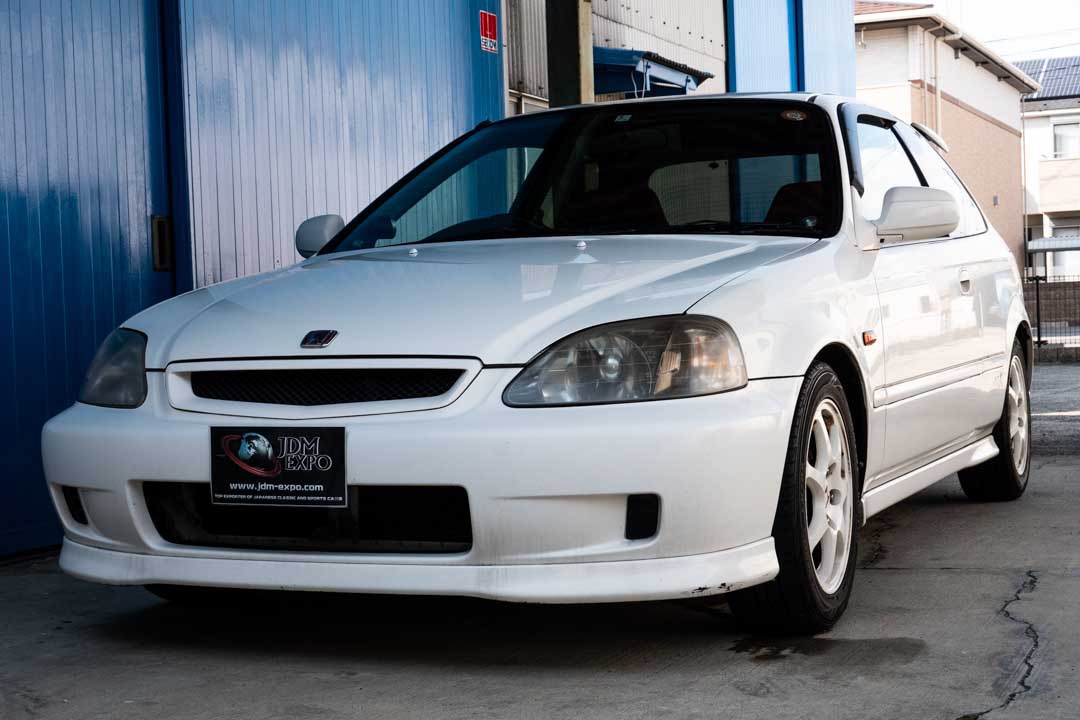 There are iconic 90s JDM cars, and then there's the Honda Civic –– in all iterations. Picking one for this list was the ultimate in tough choices, but the EK9 Type R Civic ticks all the boxes due to its incredible performance, lightweight body, enduring reliability, and the fact that, throughout the late 90s, it was completely unavailable outside of Japan. First introduced in 1997, the EK9 three-door hatchback featured many characteristics of the famed Integra Type R, like weight management and sound-cancelling measures, but it's the powerful B16B engine, bucket seats, and red interior detailing that set it apart from the rest. In fact, a red badge was used to differentiate it from other Hondas while fitting the brand's dream of producing a high-powered car that could tackle the racetracks.
1. Honda NSX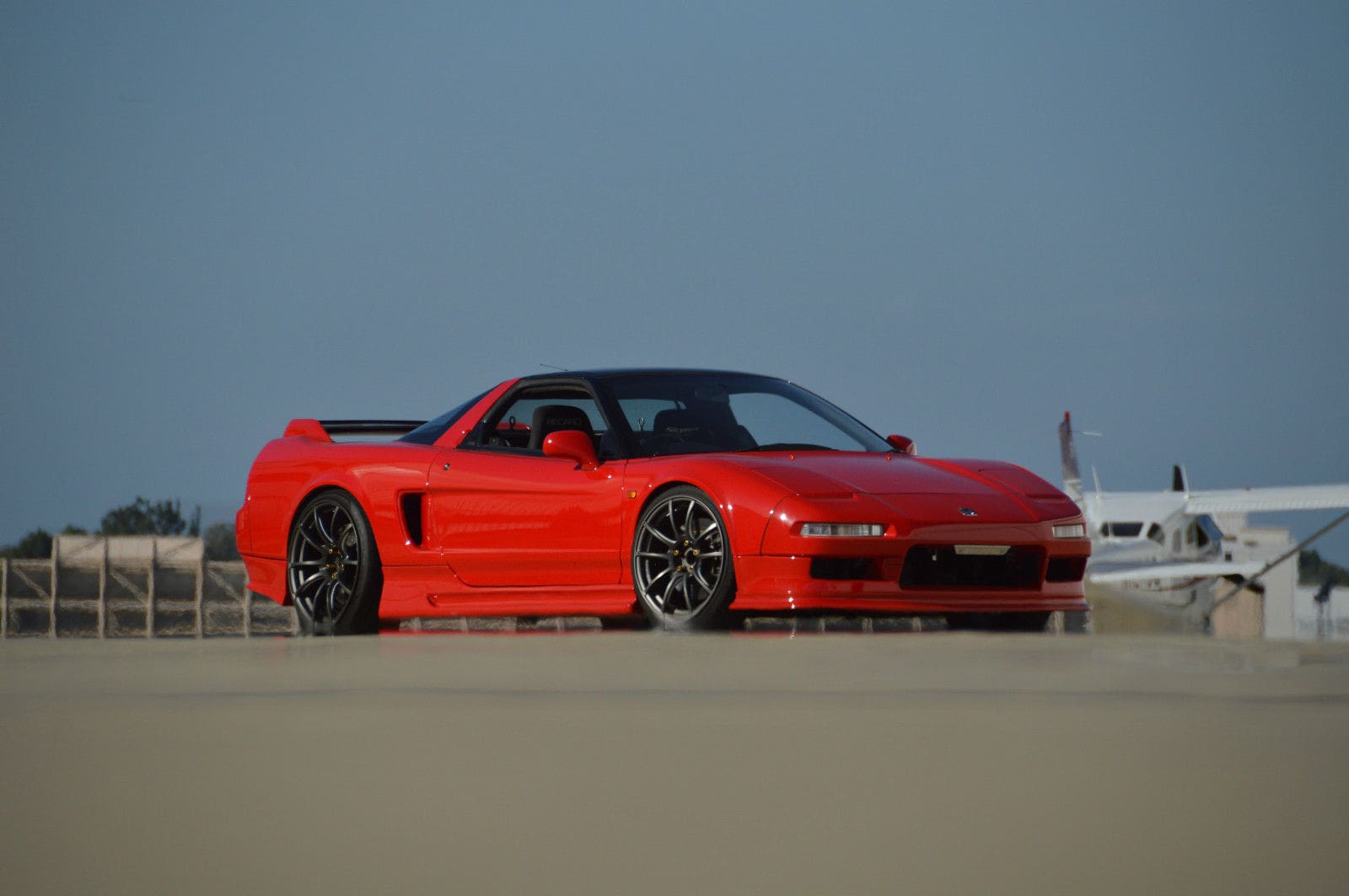 The best of the best! Built to compete against Ferrari's high-speed models, the Honda NSX is the ultimate 90s JDM car for so many reasons, but mostly because it combined luxury with performance. Or at least that's how it was marketed. Equipped with a heavy-duty 3.0-litre VTEC V6 engine, the first-generation NSX (1990) showcased many of Honda's advanced technologies, with many coming from its Formula One motorsports division. There was the all-aluminum unit body and extruded aluminum alloy frame and suspension (a first for any production car), titanium connecting rods, and a sleek bodywork with 360-degree visibility and enhanced high-speed stability factor. The NSX was tricked out with so many tools that it more than earned its reputation for stability, speed, and reliability. Originally offered as a coupe and, eventually, a Targa roof from 1995 on, another round of performance upgrades followed in 1997 but it stayed mostly as designed until the second generation hit the market in 2016.
Read our Honda NSX Buying Guide
Additional Recommended Reading: