JDM car manufacturers are praised for making the best drift cars since most are rear-wheel-drive. All the same, they also made some of the finest all-wheel-drive cars, with Nissan, Subaru, and Mitsubishi making more AWD cars than other manufacturers. AWD cars have one significant advantage over the rest. They handle better due to a better weight distribution between the front and rear axles. Yet, AWD systems add extra weight; thus, fuel economy and tire wear are affected though the difference is dismissible.
With a shortage looming and prices increasing, skipping the chance of buying a JDM car because of its platform isn't an option. However, the car's drivetrain matters at times. For example, a Subaru Forester would be perfect for someone living in areas with constant winter weather conditions. Or someone who wants a solid winter beater garage addition.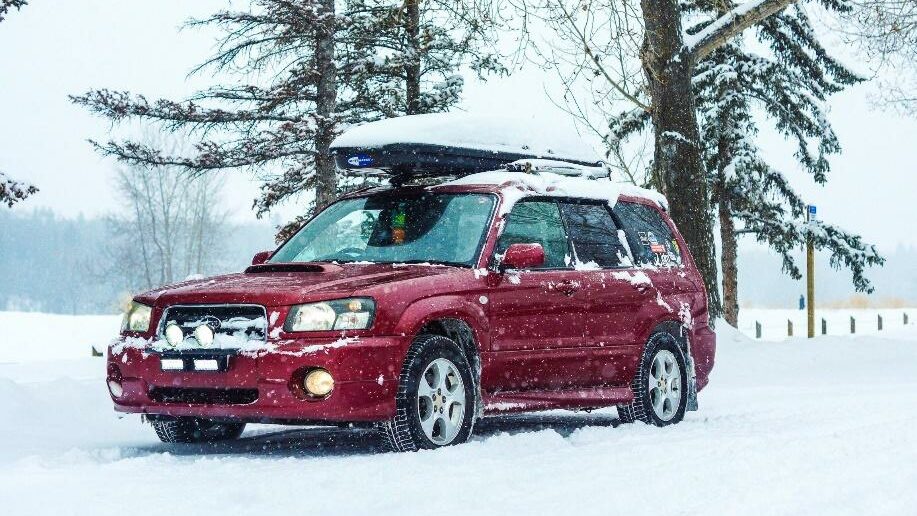 Are AWD JDM cars expensive? Not really, as it depends on the make, model, and spec. Case in point, you can buy a Mitsubishi GTO VR-4 for over $100,000 cheaper than a Nissan Skyline R34 GT-R, which will be legal for importation in 2025. Other factors are involved in pricing JDM cars, and the drivetrain is among the minor ones. Are you looking for an AWD JDM car? We have compiled a list of some of the best AWD JDM cars from at least every Japanese manufacturer.
Nissan Skyline GT-R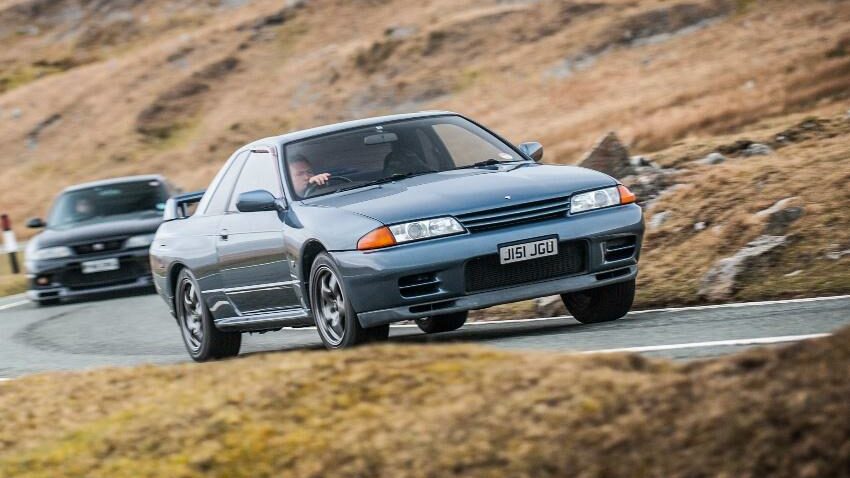 When Nissan resurrected the GT-R badged with the R32 Skyline GT-R in 1989, they gave it an AWD platform. They originally intended to use a rear-wheel-drive platform from the Skyline R32 race car powered by a 2.4-liter engine stroked from an RB20. But early test vehicles performed better with an AWD platform powered by a 2.6-liter twin-turbocharged engine.
The Nissan Skyline R32 GT-R wasn't the first Nissan to feature Nissan's ATTESA all-wheel-drive system. Some even mistake it for the first JDM all-wheel-drive car. The ATTESA AWD system was lifted from the Bluebird SSS-R and used in other AWD Nissans, such as the Pulsar GTI-R. The only difference is that Nissan made it better in the R32 GT-R by introducing Electronic Torque Split, ET-S.
By introducing the all-wheel-drive system, Nissan made the R32 GT-R heavier but couldn't increase power output due to the 1988 Gentlemen's agreement. The same case applies to the R33 GT-R and R34 GT-R. They tried to keep weight distribution as equal as possible but couldn't, as most GT-Rs have a 60:40 front-to-rear weight distribution. The R33 GT-R is heavier than the R32 GT-R but has a slightly better weight distribution at 55:45.
If a GT-R spec Skyline is too pricey, you'll be happy to know that it's possible to spend less, but you'll still get an all-wheel-drive Skyline. You can get an R32 Skyline GTS-4 which is simply a GT-R but with an RB20DET engine, and it also has Nissan's rear-wheel-steering system, Super HICAS. The R33 GTS-4, R34 25 GT-FOUR, and R34 GT-X FOUR have naturally aspirated 2.5-liter engines and don't have rear-wheel-steering.
Read our Nissan Skyline Buying Guide
View Nissan Skyline Ads For Sale
Subaru Forester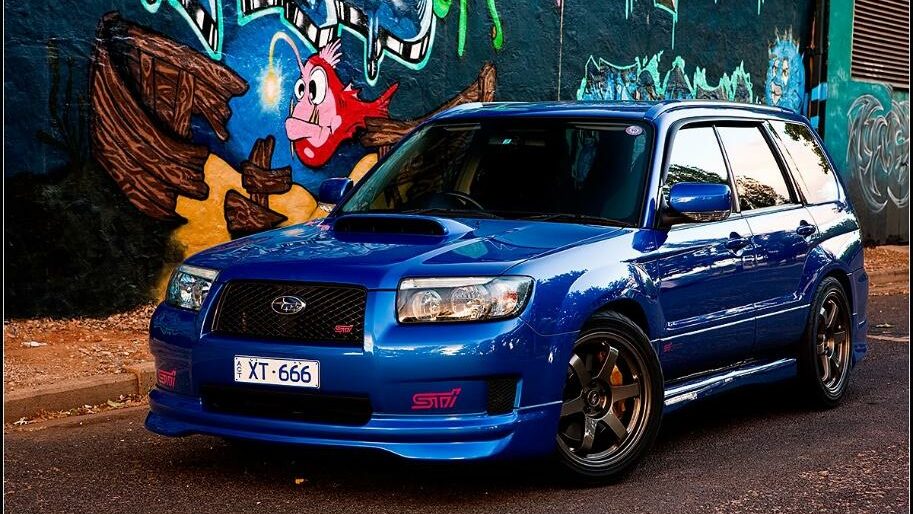 The Subaru Forester isn't the car you'd expect to be listed below the Nissan Skyline, but it's one of the most underrated all-wheel-drive JDM cars. Subaru began developing its Symmetrical AWD system in the mid-60s. It wasn't until 1972 that it was used in production cars, with the Subaru Leone being the first AWD Subaru. The S-AWD system was tested and used on various vehicles, such as the Subaru Legacy and Brumby before Subaru introduced the Subaru Forester in 1997.
When it was introduced, the Subaru Forester sold well, even better than the Subaru Legacy, especially in the United States. So, what makes Subaru's S-AWD system stand out among others? For starters, it's uncomplicated but well-built, mainly involving a driveshaft running to the rear wheels. This ensures a constant power supply to the rear wheels instead of when only there's a loss of traction.
All Subaru Forester trim levels are all-wheel-drive, thus minimizing the need to prioritize which one to get. However, you'll enjoy turbocharged variants more due to that extra grunt, and turbocharged boxer engines sound so good to resist that deep rumble.
Read our Subaru Forester Buying Guide
View Subaru Forester Ads For Sale
Mitsubishi GTO VR4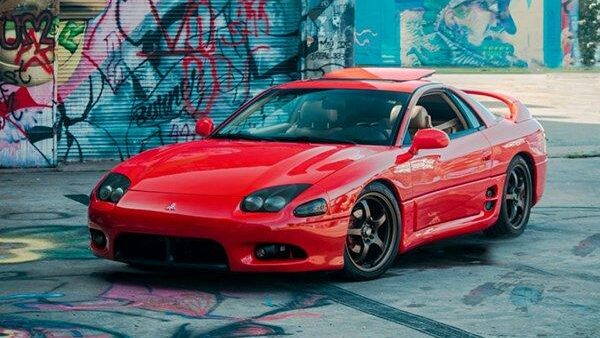 Among the best JDM cars produced in the 1990s is the Mitsubishi GTO VR-4, also known as the Mitsubishi 3000GT in the United States. It was produced when Mitsubishi was in its prime years before flopping in the early 2000s. Today the Mitsubishi GTO VR-4 remains a true definition of how far ahead Japanese engineering was in the 1990s.
The Mitsubishi GTO VR-4 was so good that it beat the Nissan R32 GT-R in a mile speed test despite being over 450 pounds heavier. Mitsubishi's trick to beating Nissan at their game was installing a full-time AWD system, unlike Nissan's ATTESA, which sends 80% of the power to the rear wheels at high speeds. They also went against the gentlemen's agreement and pushed the 3.0-liter twin-turbo V6 to over 290 horsepower and gradually increased power output throughout the GTO's production years.
Why is the Mitsubishi GTO VR-4 considered the most technologically advanced JDM car, you may ask? CD changers and air suspensions were already common in VIP sedans, but a car with active aero, an active suspension, and exhaust in the 1990s deserves recognition. If that wasn't enough, Mitsubishi also introduced rear-wheel-steering in the GTO VR-4 to counter its long wheelbase and uneven 58:42 weight distribution.
View Mitsubishi GTO Ads For Sale
Nissan Pulsar GTI-R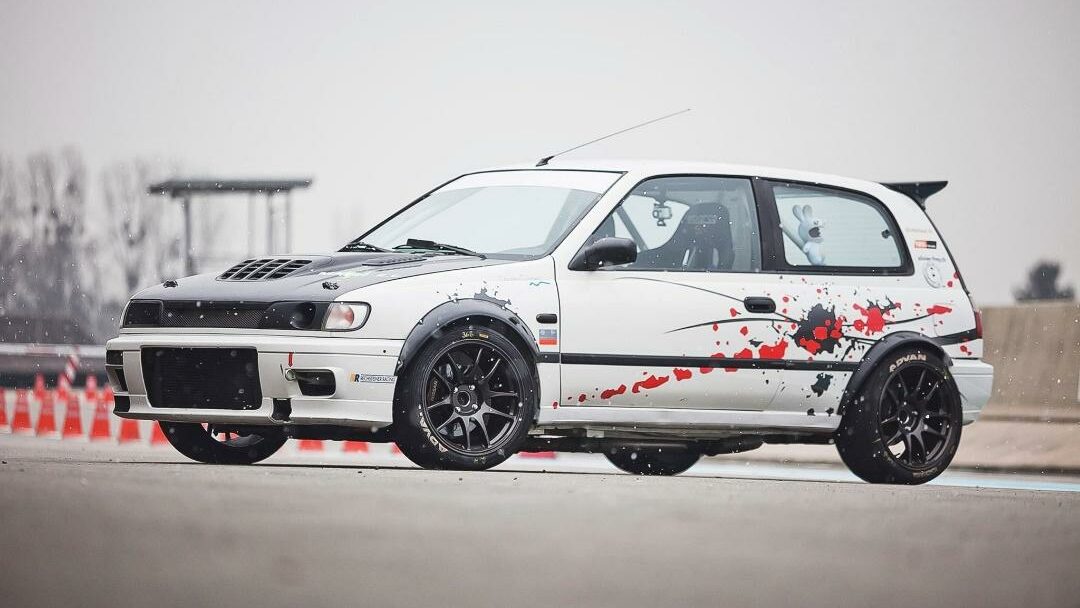 Whoever nicknamed fast hatchbacks "pocket rockets" definitely had the Nissan Pulsar GTI-R in mind. It's fast, exciting to drive, and yes, it's all-wheel-drive. But what inspired Nissan to make an all-wheel-drive hot hatch, especially considering that most hot hatches are front-wheel-drive? Unknown to many, the Nissan Pulsar is one of the few cars Nissan entered in the WRC. Due to Group A regulations, they had to make a homologation car but exceeded the required minimum of 500 units.
Nissan Produced 15,384 Pulsar GTI-R units between 1990 and 1994, 771 of which were sold as the Sunny GTI-R for the European market. NISMO also had its hand with the Pulsar GTI-R. They upgraded the suspension and replaced the viscous LSD with a mechanical LSD. Only 21 were built for marketing purposes, as NISMO intended to sell and install parts used through Autech.
The Pulsar GTI-R uses the same ATTESA all-wheel-drive system as the Nissan Skyline GT-R, only that the GT-R has a helical LSD and Electronic Torque Split. Viscous differentials, including the one used in the Pulsar, need to be warmed up before they can lock, which is the only significant disadvantage. Besides that, you can have tons of fun in a Pulsar GTI-R blasting down farm roads and windy mountains thanks to the 2.0-liter SR20DET. But would you buy a Pulsar GTI-R over a Silvia S14 or S15?
Read our Nissan Pulsar GTI-R Buying Guide
View Nissan Pulsar GTI-R Ads For Sale
Toyota Celica GT-4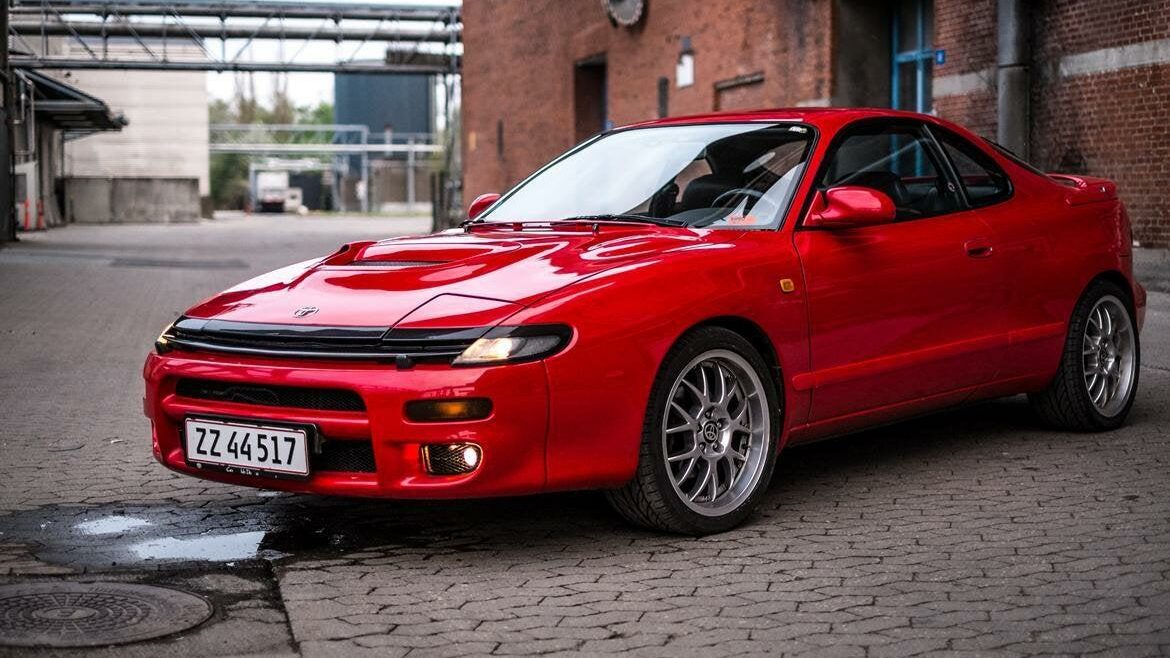 In 1988 Toyota discontinued the Celica TwinCam Turbo for Group B WRC racing which was to be replaced by the fourth-gen Celica GT-4. This meant that they had to make more homologation units as the Celica could only be entered into Group A, which required at least 500 road-going cars, unlike Group B, which required 200 units.
When Toyota first introduced the All Trac AWD system in 1986, it featured a locking center differential integrated into the front differential, the first in passenger cars. The center diff ensures power is distributed equally to all four wheels, which is why the Toyota Celica GT-4 dominated in the WRC, even snatching victories from Audi, Lancia, and Ford. However, not all Celica generations had an AWD variant. The GT-4 was only made during the production of the fourth-gen (ST165), fifth-gen (ST185), and sixth-gen (ST205) Celica, all with the 2.0-liter 3S-GTE engine.
Today, the Toyota Celica is among the cheapest JDM sports cars since most enthusiasts would buy a Toyota Supra or any JZ-powered sedan instead. This is an advantage if you're looking to purchase one, as prices stagnate at roughly $10,000 due to low demand. Is the Celica GT-4 quick? No, but it's fast enough, thanks to its paperweight chassis and handles like a dream.
Read our Toyota Celica Buying Guide
View Toyota Celica Ads For Sale
Honda CR-V RD1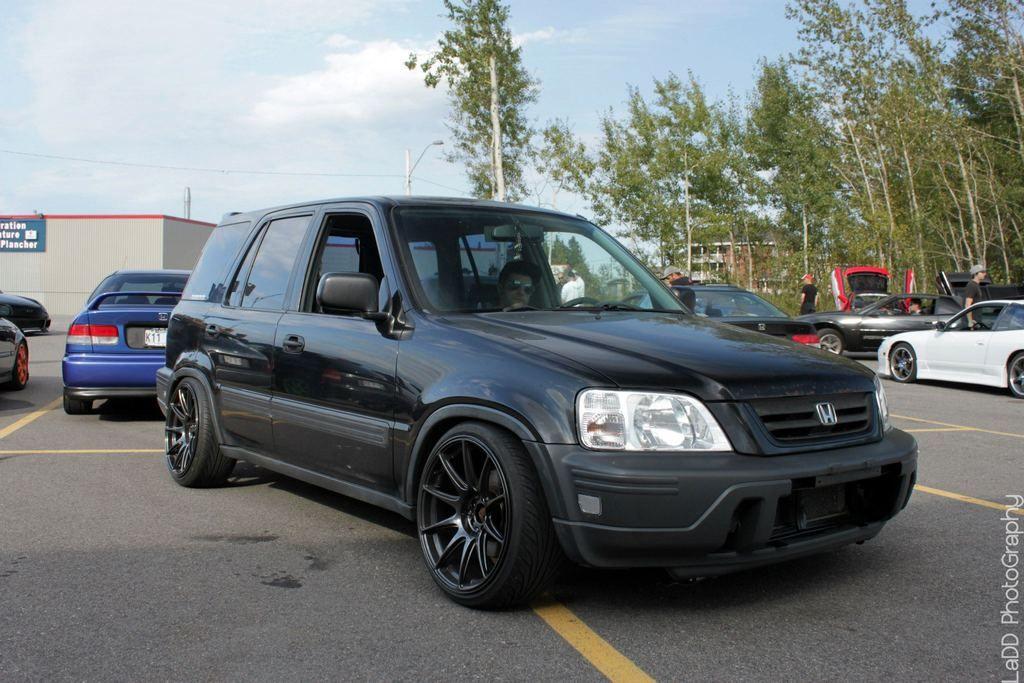 The first-gen Honda CR-V might not be as fast or fun to drive as a Subaru Forester, but it's one of the most reliable and durable old JDM crossovers. Anyone buying one wants a daily driven car or to scrap parts from it since most Honda parts are interchangeable. Only the real ones know that it's among the very few Hondas manufactured with an all-wheel-drive platform. However, the Honda CR-V doesn't use Honda's SH-AWD. It has a dual-pump all-wheel-drive system which is more like a four-wheel-drive system.
The dual pump system comprises a transfer case, propeller shaft, a rear differential, and a hydraulic pump for each axle. In normal driving conditions, only the front wheels propel the car as the hydraulic fluid circulates between the two pumps. When there's a loss of traction, the front pump rotates more, increasing hydraulic fluid pressure, which opens a valve body, activating a multi-plate clutch. Then the multi-plate clutch connects the propeller shaft to the rear differential, thus sending traction to the rear wheels.
Due to fewer components, the Honda CR-V weighs less than crossovers with a conventional all-wheel-drive system, and its AWD system is less prone to wear and tear. Honda specialists recommend changing the hydraulic fluid approximately every 70,000 miles. Play around with the 2.0-liter B20 engine, and you'll have a super fun mall crawler in your garage. The only downside is that it's non-VTEC.
Toyota Camry V20 All-Trac
There's a wide variety of Toyota sleeper sedans to choose from, but very few know of the Toyota Camry All Trac, which has the same All Trac AWD system as the Toyota Celica. Initially, Toyota manufactured and sold the Camry as the Celica Camry until 1982, when the Camry was no longer produced as a four-door version of the Celica. Toyota began manufacturing the Camry in the US in 1988, the first time they used their AWD system on the Camry and its Lexus counterpart Lexus ES250, for the Japanese and US markets.
It isn't a rally-bred car, but the Toyota Camry All-Trac can be tons of fun with aftermarket mods and under the hands of a good tuner. The 2.5-liter V6 can only be pushed to 300 horsepower maximum, which is more than enough to show the newer Camrys who's boss. But if that isn't enough, there are tons of engine options to consider, including JZ-series engines.
View Toyota Camry Ads For Sale
Suzuki Alto Works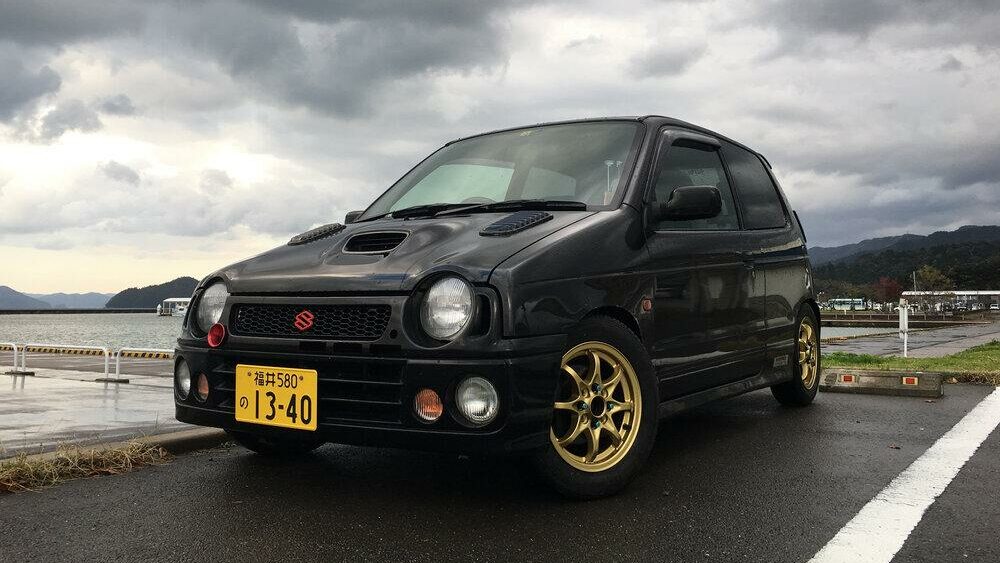 You'd never find a Kei car battling it out with bigger JDM sports cars and sedans but not the Suzuki Alto Works. It comes with a full-time viscous coupling AWD system, unlike most Kei cars which are either front-wheel-drive or rear-wheel-drive. The viscous AWD system is uncomplicated as it's fully mechanical, with the only major components being the center differential splitting power equally between the front and rear axle. The only downside is that the rear axle doesn't get much torque at lower speeds. But with a car as fun to drive as the Suzuki Alto Works, it's a non-issue.
Power comes from a turbocharged 550cc or 660cc engine, making 50-70 horsepower depending on the year of manufacture. Swapping the engine is viable if you consider the engine underpowered. Still, it interferes with that turbocharged Kei car spice that everyone loves, given that Kei cars were never sold in the united states. But if that's what you want, to each their own.
Read our Suzuki Alto Buying Guide
Subaru Legacy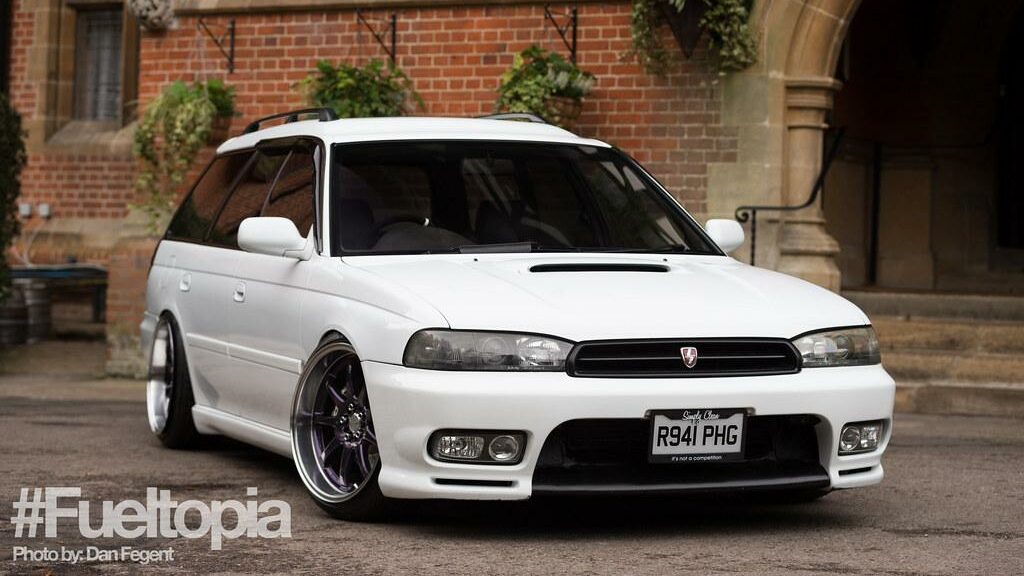 The Subaru Legacy is remembered for its success in the WRC, especially when Subaru won its first Group A WRC championship with renowned rallying legend Colin McCrae at the wheel. While Subaru initially made the first-gen Legacy with a front-wheel-drive platform, buyers could opt for a full-time symmetrical all-wheel-drive. All variants with turbocharged engines, such as the RS sedan and GT wagon, were sold with AWD as a standard feature, and most got a 5-speed manual transmission.
With every generation, Subaru made the Legacy better. AWD became standard across all specs, increasing sales in Japan and the United States, which were the main markets. But unlike the older generations, every generation produced after the fourth generation doesn't carry that Subaru rallying DNA and deep rumbling boxer engine that we all love, regardless of how problematic they can be.
Read our Subaru Legacy Buying Guide
View Subaru Legacy Ads For Sale
Mazda Mazdaspeed 6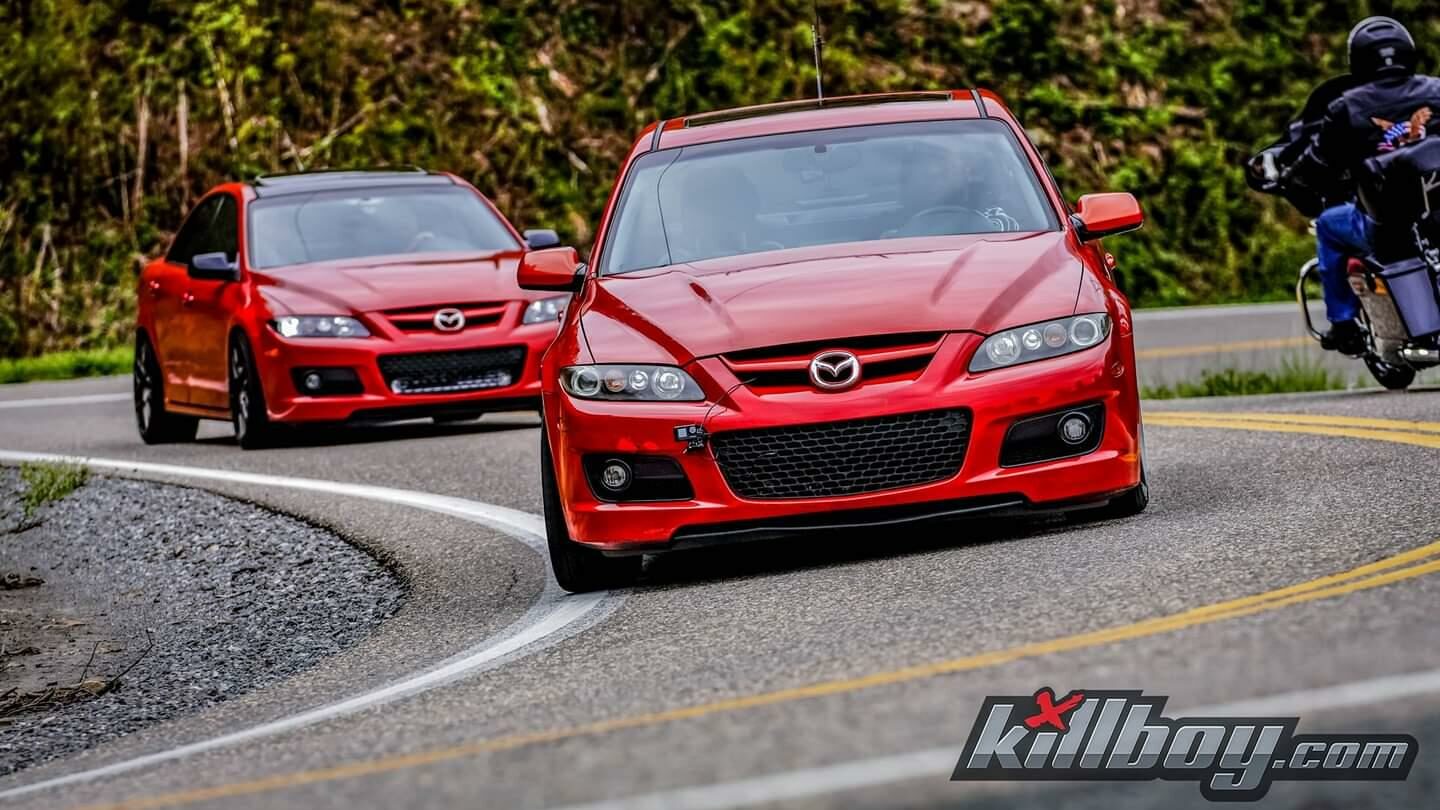 In the early 2000s, Mazda was manufacturing the RX-7, which took all the attention away since it was the RX-7's replacement. Enthusiasts expected so much from it that they didn't notice the Mazda Mazdaspeed 6, which debuted four years after Mazda introduced the Mazda 6 in 2002. During this time, everyone rushed to buy a sports coupe since most manufacturers were shying away from making them due to a collapsing market.
The Mazdaspeed 6, also known as the Mazdaspeed Atenza in Japan, has Mazda's front-wheel-biased Active Torque Split AWD system with an LSD lifted from the RX-8. At the time of production, it was among the most advanced AWD system fitted to any JDM car, as it has three driving modes. One is snow mode, which splits power equally between the front and rear axles, acting as a full-time AWD system. The other two are optimized for normal and sport-driving conditions, and power is split when there's a loss of traction on either axle.
Mazda made it possible for buyers to opt for AWD when buying any entry-level Mazda 6, but they couldn't get the direct-injection 2.3-liter turbocharged engine mated to a 6-speed manual transmission. For a four-cylinder engine, it packs quite a punch as it made close to 300 horsepower during production time.