Anyone buying their first car is faced with risks and uncertainties about what to get. If you are a fan of JDM cars, then you may get confused by the make and model since there are too many to choose from. Besides being affordable for first-time car buyers, they are also durable and reliable, making them a favorite among car owners.
We curated a list of the best starter JDM cars. Affordability is one of the critical factors when buying a first car. If you have just turned 16 and saved some cash to buy a car, there are a variety of JDM cars that are the best JDM cars for teens.
You want a car that you won't spend regularly trying to fix, and if you wreck it, spare parts are readily available and cheap to acquire. Some of these cars are more expensive than brand new cars or decent brand-new cars. But what's the point of loving something and buying something entirely different.
However, affording some top-of-the-range JDM dream cars can be difficult if you are low on cash. Even if you have the required amount, what's the point of buying an $80,000 car if you can't maintain it. Some of these cars are the way up to getting your dream car. For example, buying a base trim skyline will lead you to a GT-R trim. By the time you get a GT-R, you'll have learned everything you need to know about Skylines.
Nissan Skyline GTS and GTS-T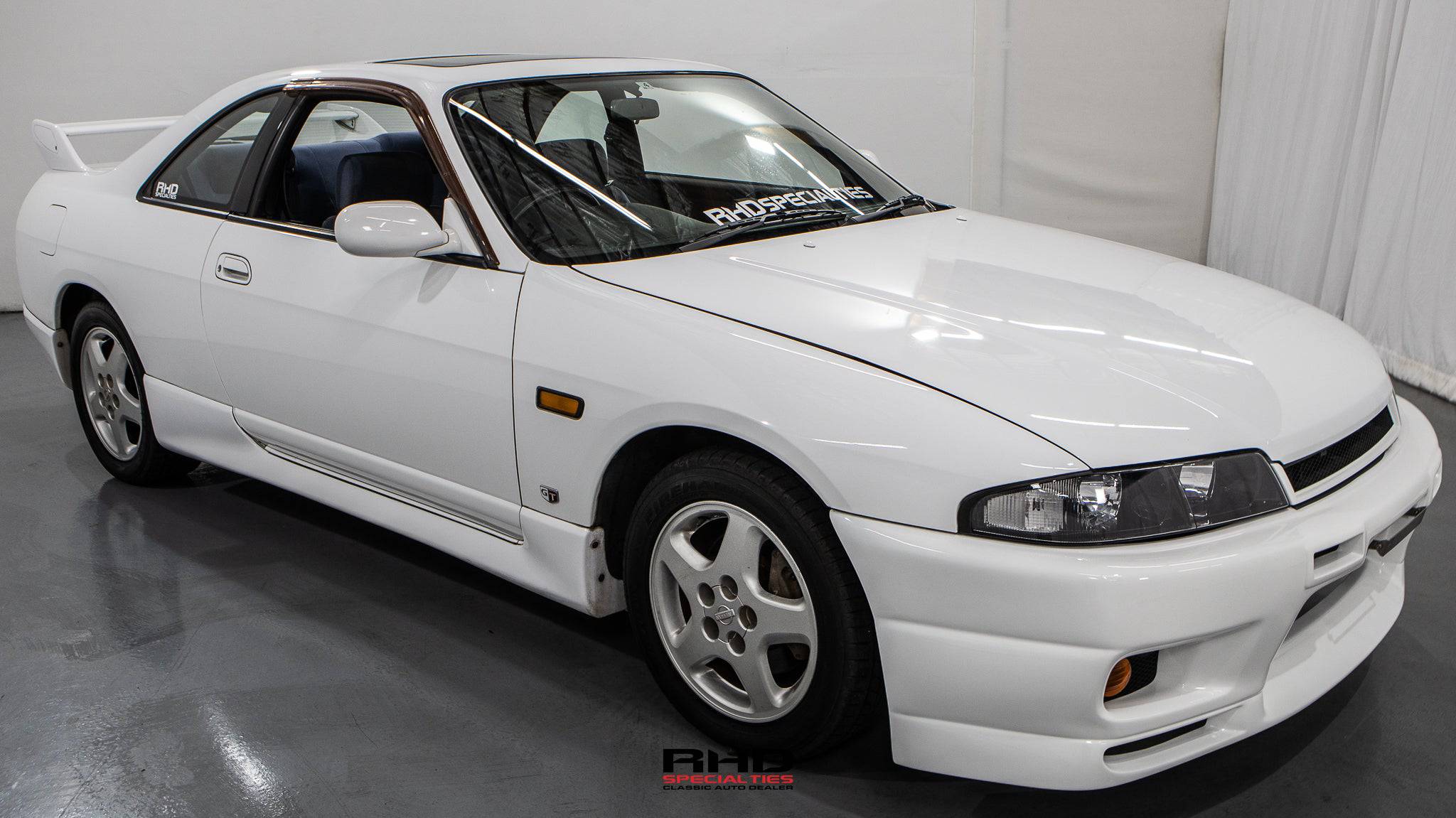 If you are on a tight budget but still want a Skyline, get yourself a sedan or coupe GT trim skyline. You can choose from a couple, including the Skyline R32 GTS-T, which mostly has the RB20DET.
Most would think that all skylines cost a fortune and you can only own one if you have heavy pockets. Through the production years of the R32, R33, and R34, Nissan made various trims of these models. You can get an R34 sedan for just under $10,000 but with a slightly underpowered RB20DENEO.
All Skylines are either rear-wheel drive or all-wheel drive, and they make perfect first JDM cars with proper maintenance. OEM and aftermarket GT-R performance and cosmetic parts are also readily available. You can swap out body panels or engine parts to make your Skyline Sedan look like a GT-R.
Skylines top the list of the best first JDM cars you can buy. Whether buying it as a daily driver or as a project car, a skyline never disappoints.
View Nissan Skyline Ads for sale
Read our Nissan Skyline buying guide
Mazda Miata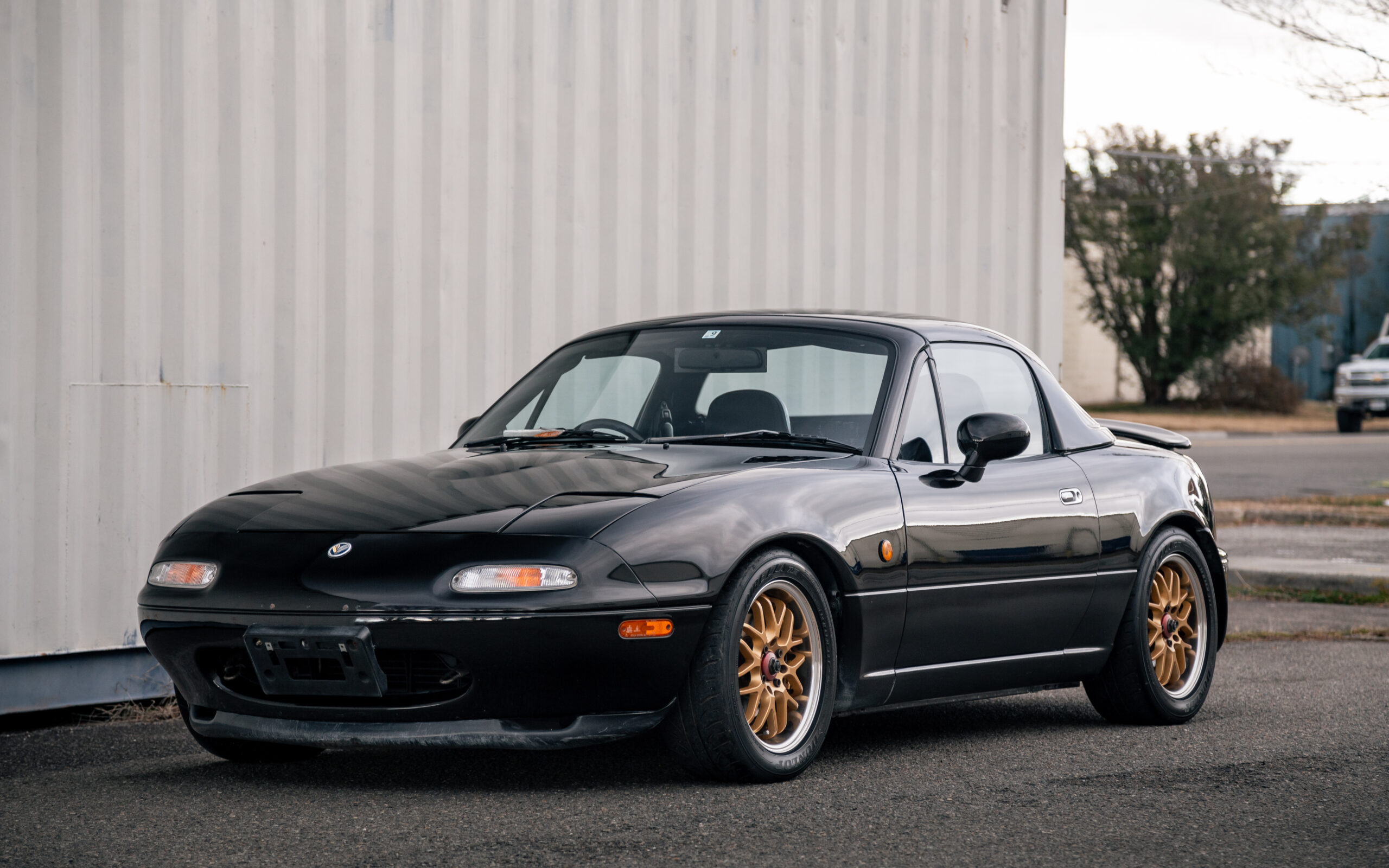 A Mazda Miata might not be as powerful as a skyline, but it's one of the best JDM beginner cars. It is also one of the best first JDM cars to buy that's budget friendly. You can quickly get an NA (1st gen) or NB (2nd gen) Miata for less than $5000.
The Miata handles and drives like new for a car that costs under $5000, especially if you get an unabused one. You'll get a Miata with the 1.8-litre turbocharged engine that made close to 200 horsepower when new if you're lucky.
Miatas make good beginner cars and even project cars as people have swapped all sorts of engines into them. If you are looking for a JDM car for your teenage son or daughter, the Miata is the perfect gift for their 16th birthday.
Subaru Legacy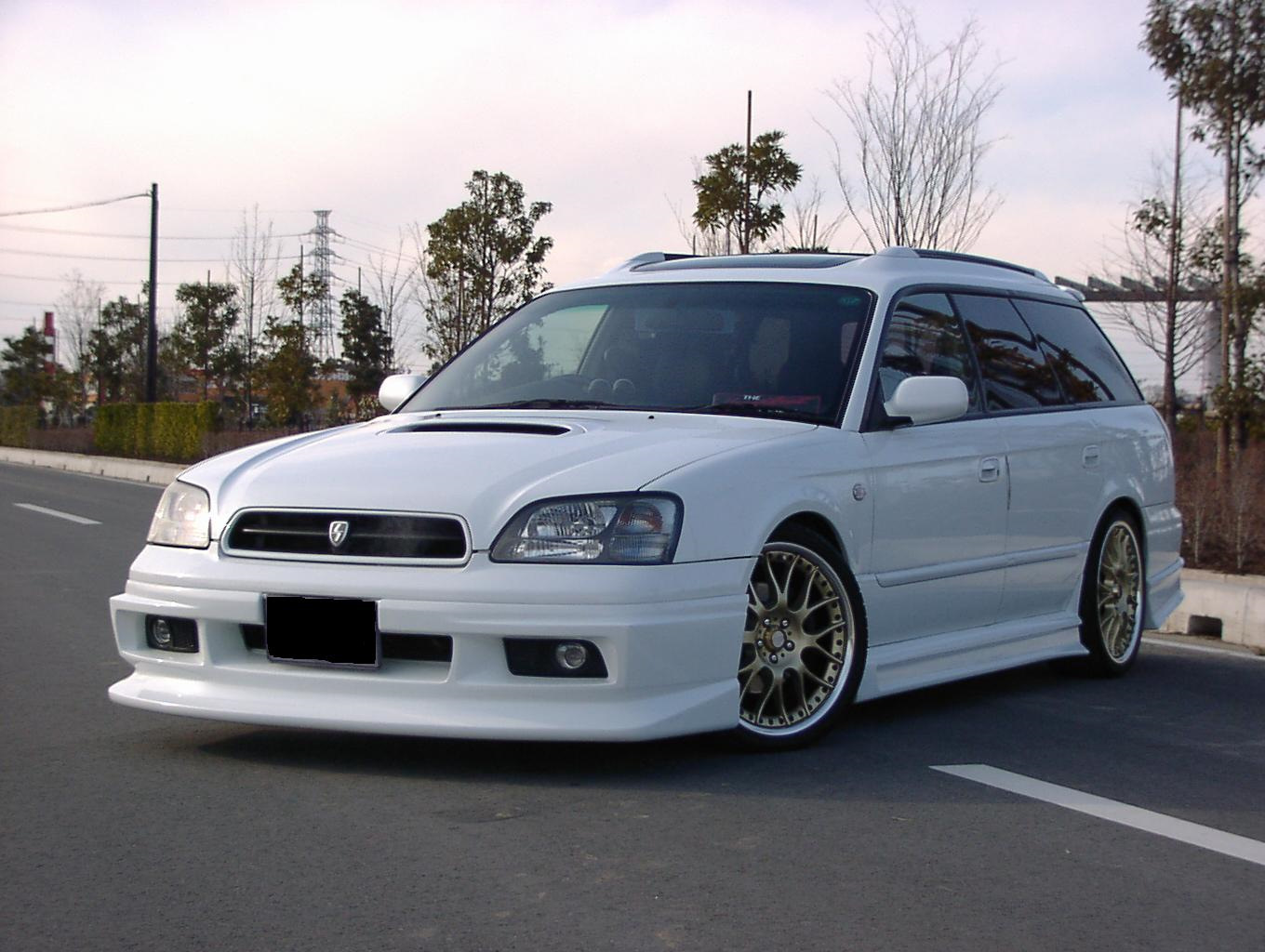 The Subaru Legacy is the car for you if owning an Impreza WRX STI is not on your bucket list or is too pricy. Available in Sedan and Station Wagon body styles, a legacy makes one of the best daily JDM cars.
Available in either a 2.0-litre or a 2.0-litre engine, the Subaru legacy was the ultimate family car of the late 1990s. The BH5 and BE5 (3rd gen) feature a twin-turbo EJ255 carried from the 2nd gen legacy, known for its high tuning potential.
The BP5 and the BL5 (4th gen) feature a 2.5-litre turbocharged EJ255 derived from the WRX STI, putting out a massive 250 horsepower. The J-spec (Japanese spec) GT with the EJ20 put out 276 horsepower, and it is rumoured that those were only "paper figures."
View Subaru Legacy Ads for sale
Read our Subaru Legacy buying guide
Nissan Silvia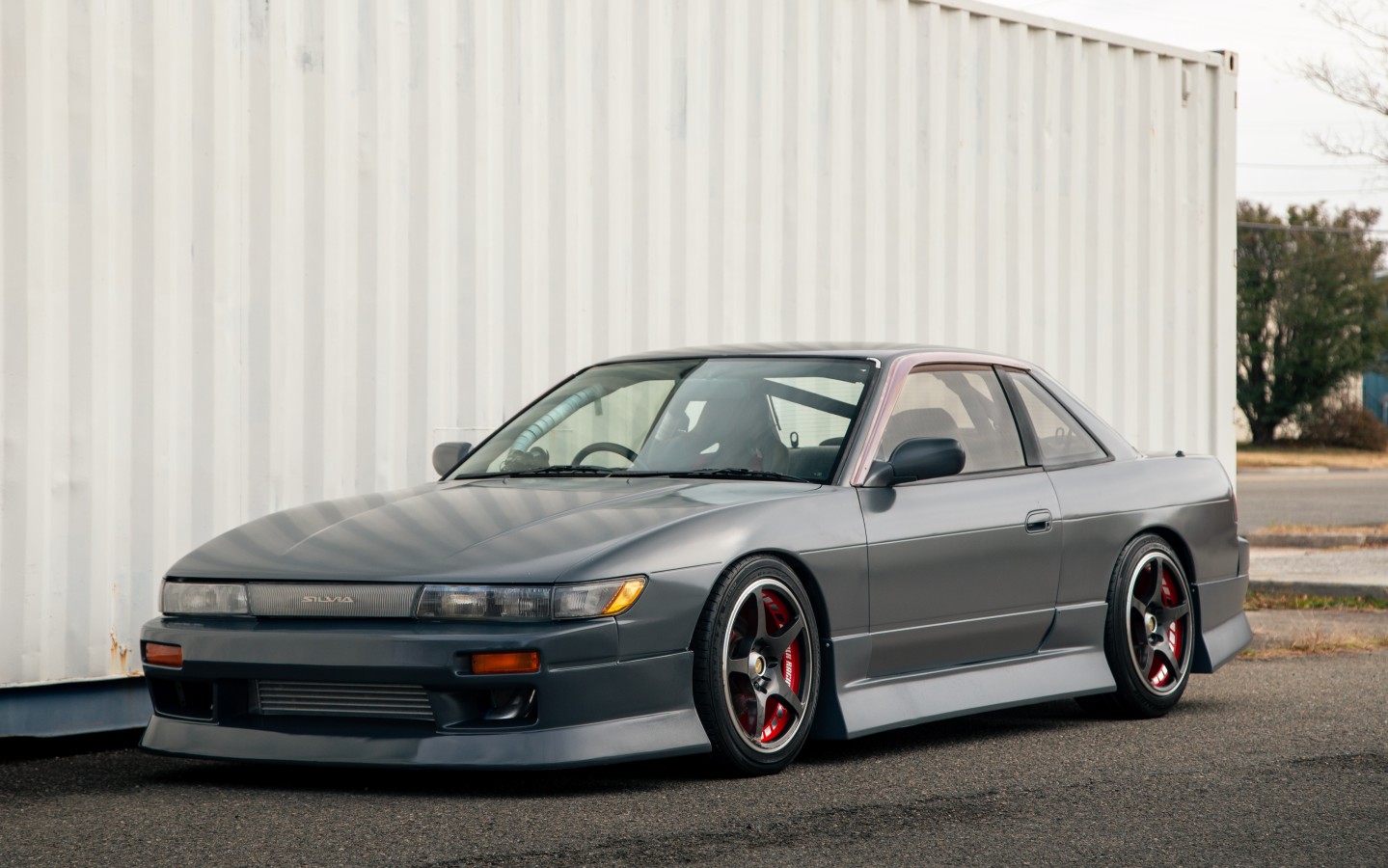 Like Skylines, high spec Silvias cost way too much for a first JDM car. However, most Silvias will cost way more than a base trim skyline. A Nissan Silvia is a car for someone who wants a GT-R but can't afford one but still wants a cool-looking 2-door JDM for his first car.
Most Silvias in the market have the SR20 or the SR20DET. Rarely will you find a Silvia with a CA or KA engine, and if you do, the price is usually lower than a Silvia with an SR engine. A Silvia is among the best daily JDM car, and you can also take it to the track on weekends for drifting. You'd have to get a cage and do some power mods if you plan on taking your Silvia on the track.
View Nissan Silvia Ads for sale
Read our Nissan Silvia buying guide
Nissan Fairlady Z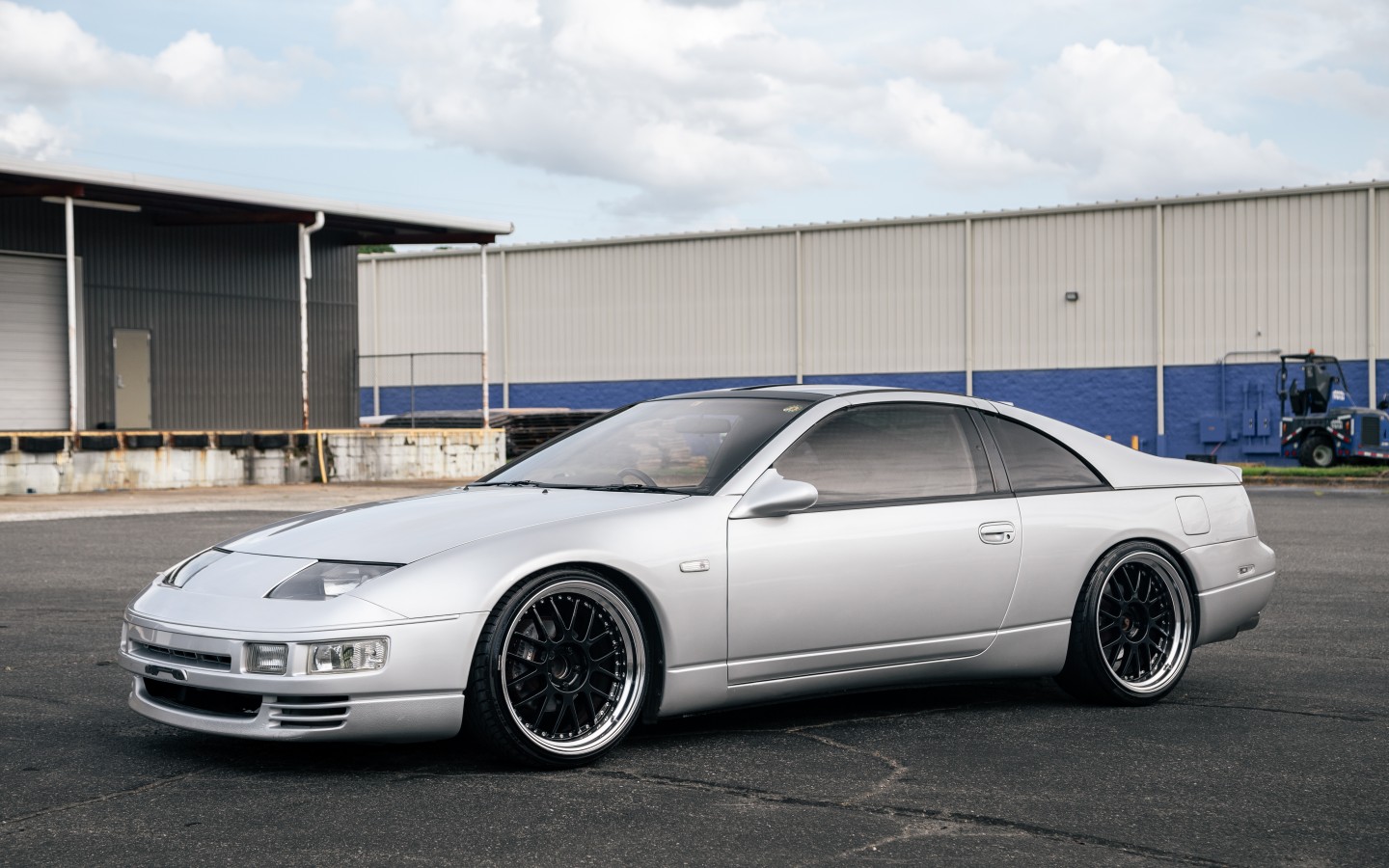 The Nissan Z family consists of a couple of cars, but the most favourable one for a first-time JDM car buyer is the Z33, commonly known as the 350Z.
Equipped with various versions of the 3.5-litre VQ35 V6 driving the rear wheels, the 350Z ranks among the best budget JDM cars. 350Z prices start at around $5,000, which is fair for a vehicle with a V6. The 350Z is among the most used cars in motorsports, so you can get the 350Z and build it to specifications if you are a beginner.
View Nissan Fairlady Ads for sale
Read our Fairlady Z buying guide
Toyota Chaser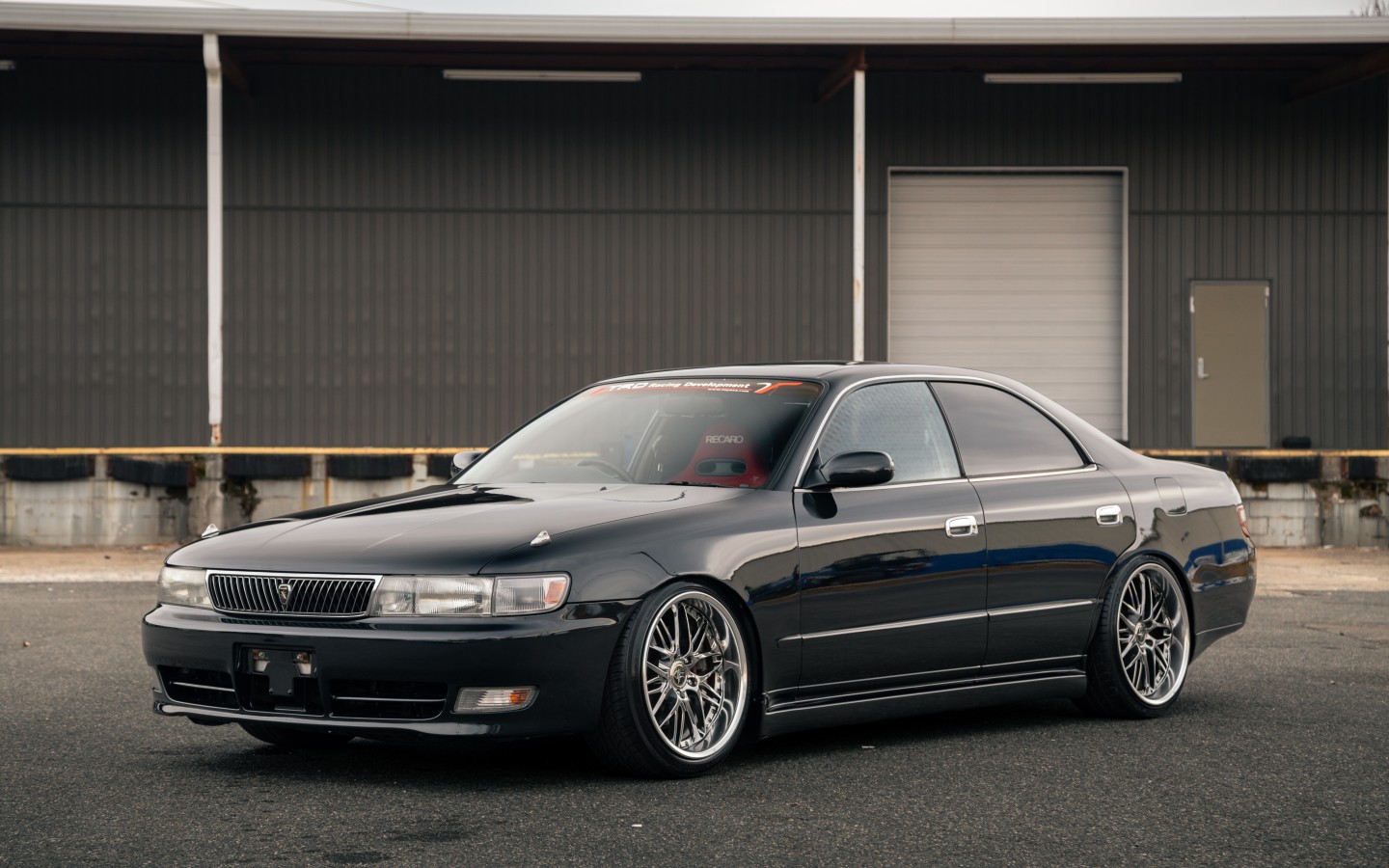 If you like a taste of JZ power but you don't have $50,000 for a Supra, there are other options that you can get for 5 times less than the price of a Supra.
All engine options available for the 5th gen Chaser were JZ engines, so you are guaranteed a JZ engine if you buy any chaser produced between 1992 and 1997. There is also a higher probability of getting a JZ engine in a 1996-2001 chaser since only two engines among 5 engines were not JZ engines.
Prices start at approximately $3,000 for a Toyota Chaser. If you are looking for a rear-wheel-drive luxury sedan with decent power, a Chaser is the car for you. It is also among the best first JDM project car due to JZ engine tuning potential.
View Toyota Chaser Ads for sale
Read our Toyota Chaser buying guide
Subaru Forester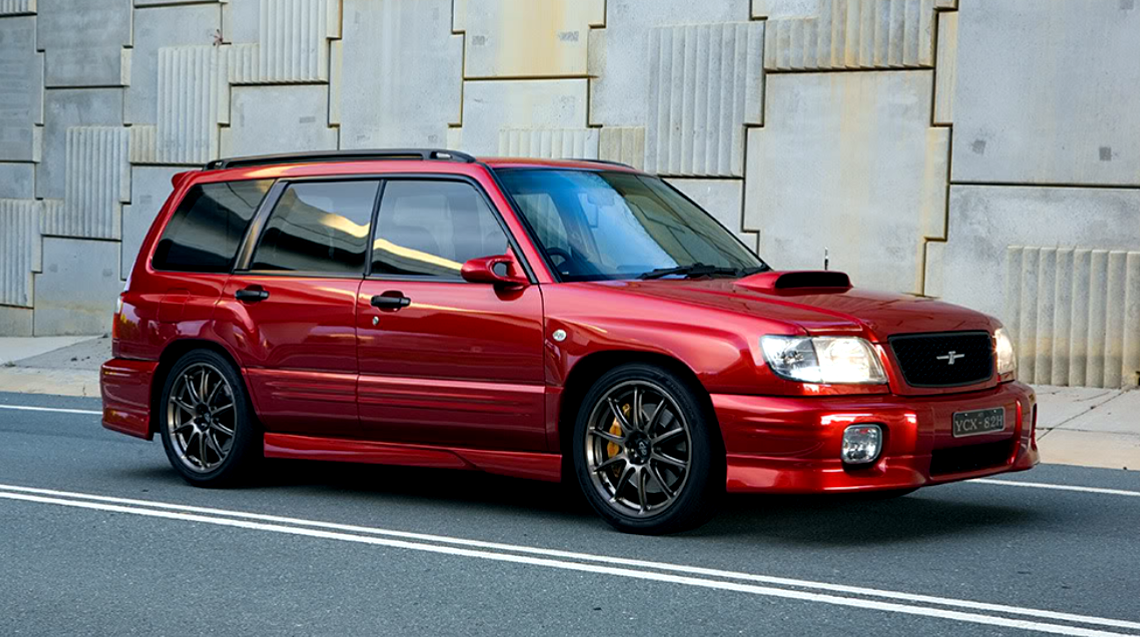 This is another budget JDM car you could use as a daily driver. The Subaru forester is perhaps the best AWD wagon that offers value for money as most cost approximately $5,000. Add a few thousand dollars on top of that, and you have yourself a Forester turbo S or an STI spec forester.
Anyone buying a Subaru Forester will likely use it as a daily driver and turn it into a sleeper. This enhances the probability of finding one in good condition with a reasonable power output since EJs are very tunable.
The Forester is also among the best JDM cars for beginners especially if you want to use it as a project car. You could turn it into an overlander and not worry about being left behind in the trails or turn it into a track rocket complete with a roll cage.
View Subaru Forester Ads for sale
Honda Civic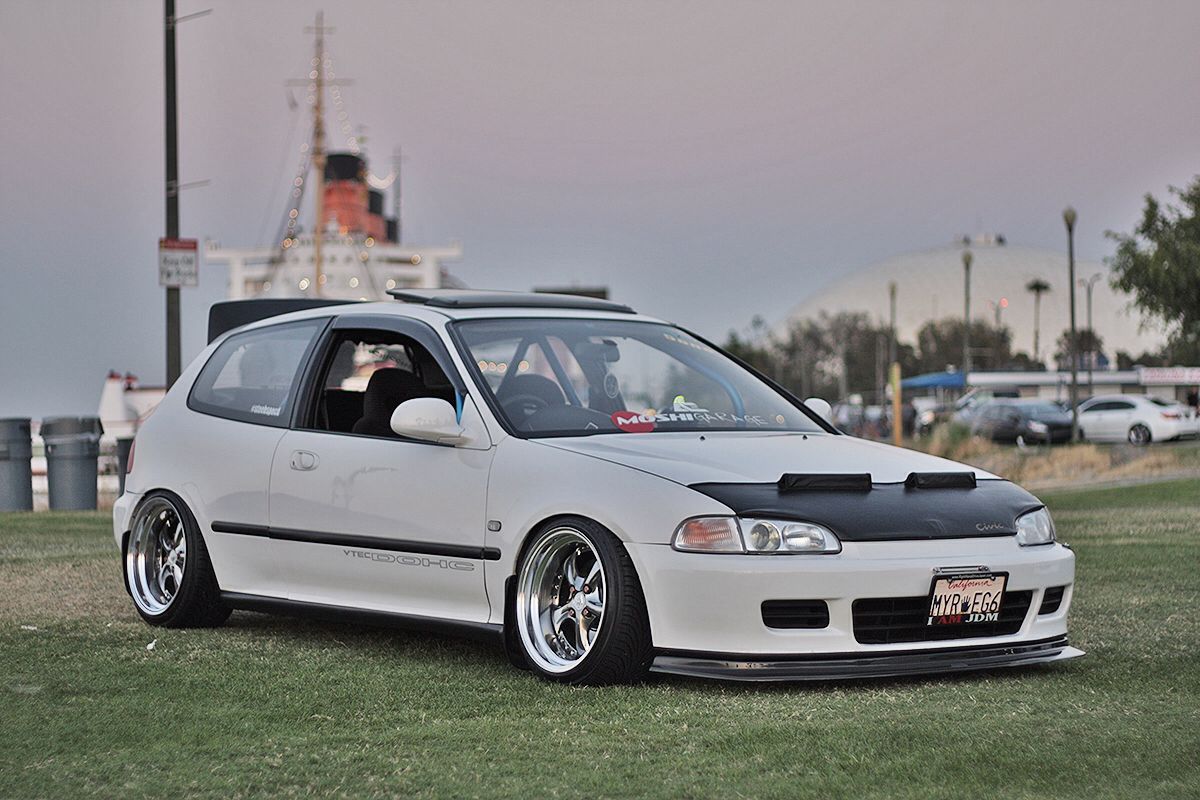 The 5th gen and 6th gen Honda Civics rank top for best JDM project cars. From engine swaps, rear or all-wheel drive conversions, and tuning the stock engine to massive horsepower figures, the Honda Civic is unlimited for modifications.
Honda Civics are reasonably priced compared to other cars in the same class, especially for other manufacturers. Suppose you are looking to restore one or turn it into a project car. In that case, it shouldn't be that hard due to the availability and affordability of some parts. However, don't expect too much power from a Civic since the stock engines barely made 150 horsepower when new.
Nissan President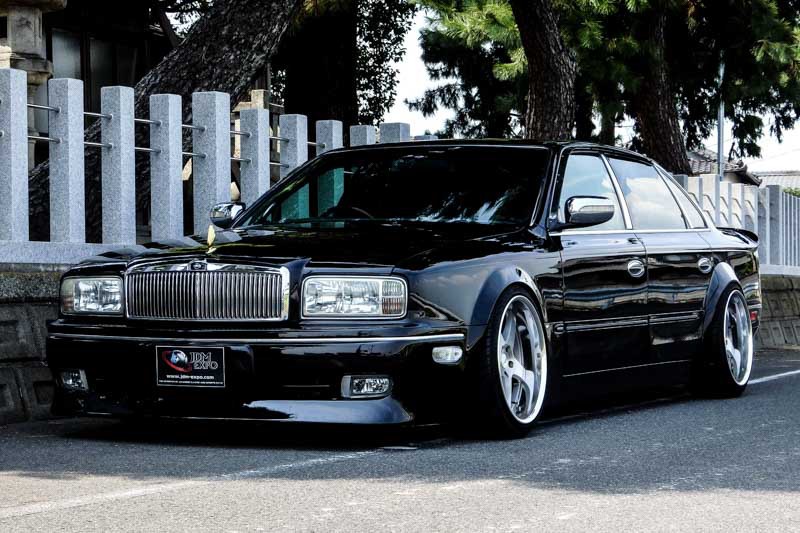 You will rarely find a V8 engine in JDM luxury sedans, especially those made in the 1970s, 1980s, and 1990s. The Nissan president is among the few sedans that have V8 engine options. There was an inline-6 engine option for the first-generation Nissan president, but it was not as common as the 4.0-litre Y40 V8 or the 4.4-litre Y44E V8.
The second generation only came with a 4.5-litre VH45DE V8 that made a decent 266 horsepower driving the rear wheels. Due to their luxurious and widebody appearance, Nissan Presidents are restored to show car condition or used as daily driven cars. For the price at which Nissan Presidents are sold, they make the best first car JDM, especially if you are into JDM luxury sedans.
View Nissan President Ads for sale
Mazda RX-8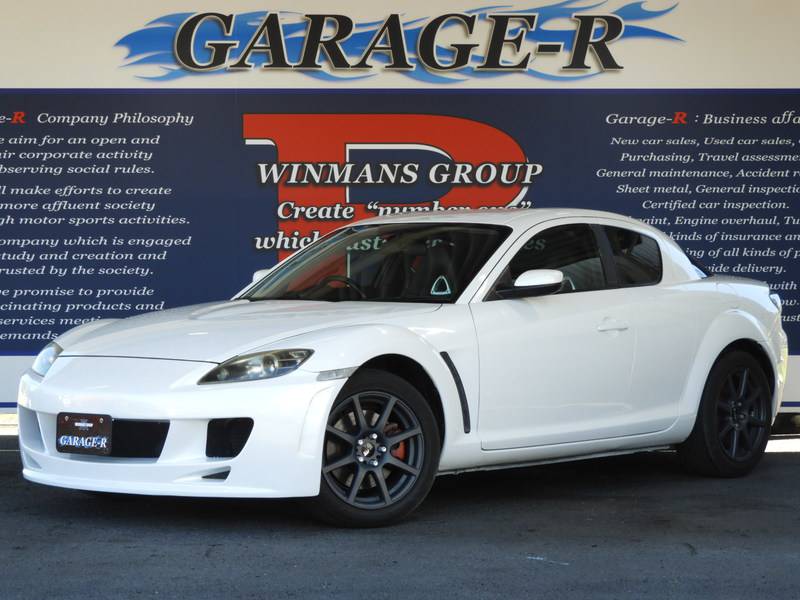 The Mazda RX-8 earns itself a spot on this list as it is one of the best JDM cars you can buy on a budget. With a starting price of approximately $3,000, it's one of the best JDM cars for first car. RX8s have their issues, just like other cars, but that acts as a learning point for beginners.
Powered by the 13B rotary engine, the only major issue with the RX-8 is reliability. Reliability is not that bad, but it's not as good as other cars in its class, such as the Nissan 350Z. You have one of the best JDM sports cars that you can buy on a tight budget. RXs look and perform better than some modern sports cars with little effort.
Toyota Celsior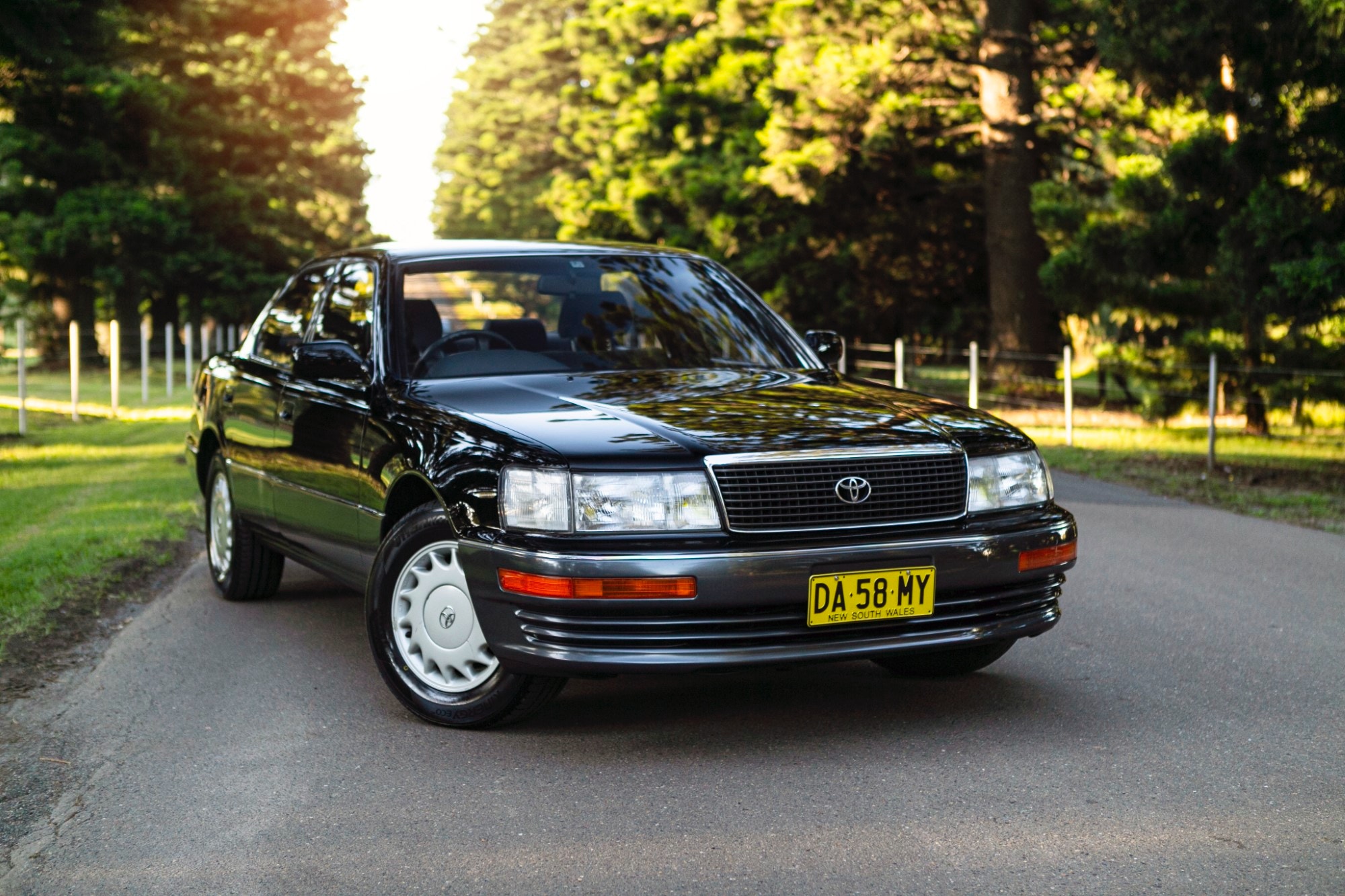 The Toyota Celsior is commonly known as the Lexus LS400. It only carried the Toyota Celsior badge in its first generation from 1989 to 1992. It's one of the most preferred to go to JDM first car if you want a JDM V8 on a budget. The first, second, and third generations have the UZ engine series (1UZ, 3UZ). When new, the 1UZ in the first and second generations made around 250 horsepower. The 3UZ available in the third generation made close to 300 horsepower.
If you are looking for a low-maintenance luxury sedan, the Toyota Celsior makes the perfect beginner JDM car. Due to its continuous use in various motorsports, replacement parts are available, and tuning parts if you'd like to make more power. Toyota Celsior prices start at approximately $5,000, thus ranking it among the best JDM cars you can get on a budget.
View Toyota Celsior Ads for sale
Read our Toyota Celsior buying guide
Nissan Cima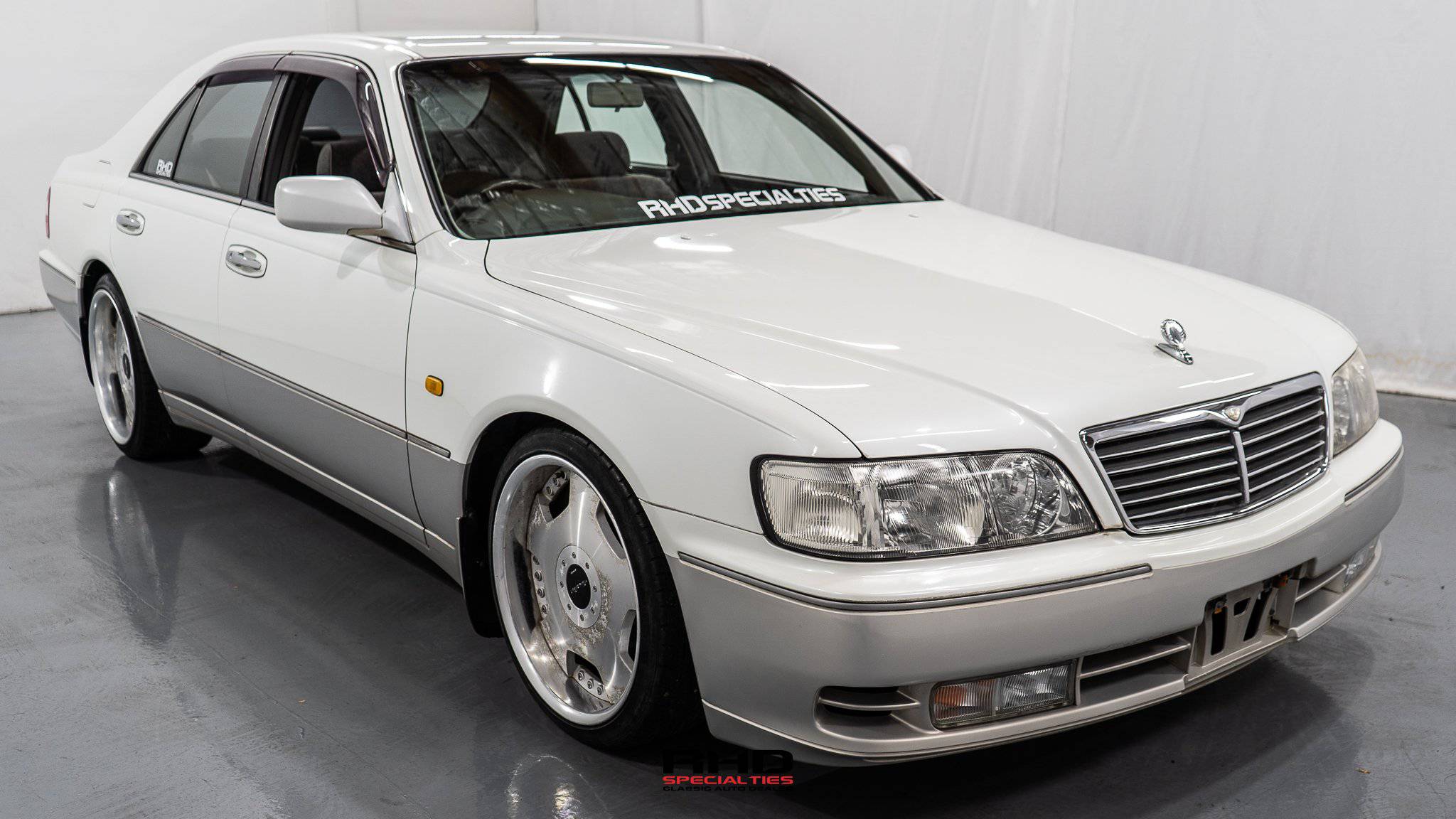 Unlike its bigger brother, Nissan President, the Nissan Cima features a series of V6 engines. Only one V8 engine was available at the time of production. In the first generation (Y31), you get a 3.0-litre VG30DE or a 3.0-litre VG30DET, making 200 and 250 horsepower. A 270 horsepower VQ30DET was used in the third generation (Y33). These engines are also capable of massive power outputs with stock internals, provided that the engine is in good condition.
The 4.1-litre VH41DE V8 was the most powerful engine used in the Cima, making close to 300 horsepower. A Nissan Cima with a V8 probably costs a few thousand dollars more than one with a V6. A Cima would make the perfect JDM daily driver regardless of the engine due to its safety and luxury features.
It is one of the few JDM vehicles with frontal and side airbags and cruise control that other Luxury sedans lack. A CD changer, colored infotainment screen, and a full air suspension are among the features you get in the Cima and are not in other JDM luxury sedans.
Images from unsplah, jspecauto, drive2, reddit, jdmexpo, collectingcars
Best Budget JDM Cars For Sale?