No ads found which match your criteria at this time.
Not finding what you want?
TVR Buying Guide
Britain has always given the motoring culture some of the most legendary sports cars to grace this earth. Most of them are from renowned manufacturers such as McLaren and Aston Martin. Some are from underground manufacturers who started as car repair shops and went on to build iconic cars, but due to one thing or another, they would never hold long enough to make more.
One such manufacturer is TVR, established in 1946 in Blackpool, United Kingdom, by 23-year-old Trevor Wilkinson and then joined later by Jack Pickard. Initially, the company was known as Trevcar Motors but changed to TVR engineering in 1947.
As an engineering company with both owners having skills in automotive-related fields, TVR set to build cars by sourcing components from other manufacturers. This began in 1947, and by 1949 they had their official first car, named the TVR number one, after several comedic trial failures.
However, even after completion, it was not as successful as they hoped and the car got crushed and was salvaged for parts. Funny, right? The same would happen to TVR number two, and other TVR production cars would face a similar fate through the years. But in 1953, TVR number three became a breakthrough that TVR engineering had longed for. It appeared in several events and went on to win awards though insignificant.
TVR engineering only tasted the fruits of success for eight years before being declared bankrupt in 1962. During those eight years, they introduced racing cars such as the TVR Sports Saloon and Jomar and Open Sports and sold them in the United States. These cars were good for the track but not for public roads. Some crashed due to suspension issues. It wasn't long before track-only cars began catching fire and crashing.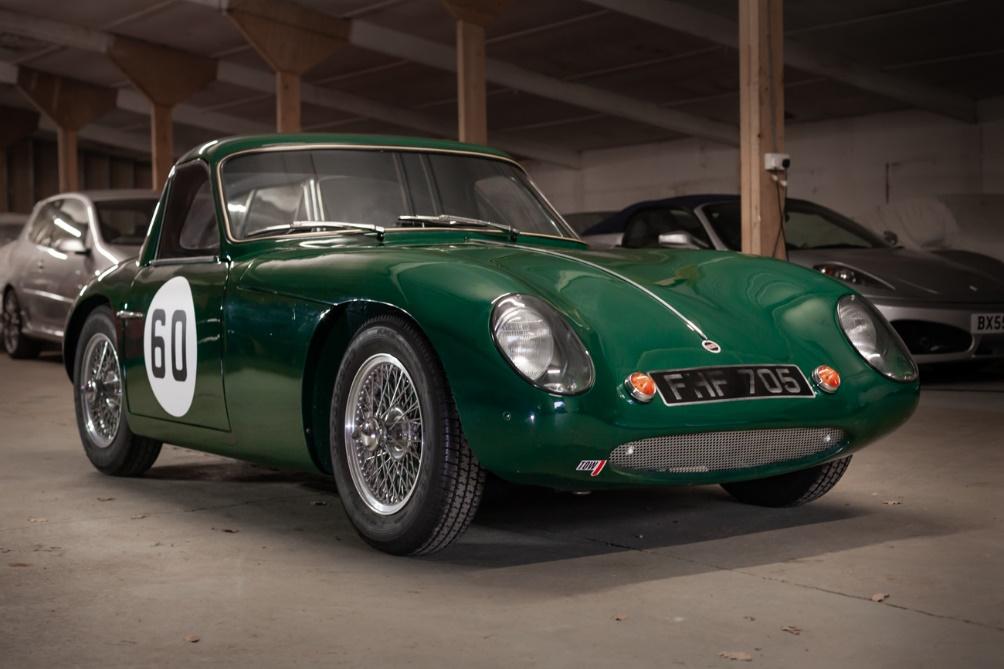 Later in 1962, TVR's sister company, Grantura Engineering, took over production with a huge bang and enrolled the Grantura Mark 1 for Le mans that same year. However, the 2 Mark 1s didn't finish the 24-hour race as one crashed and the other retired on the third lap due to overheating. Unknown to many, the car that crashed had crashed before the race.
Different investors tried their hand at rescuing TVR and Grantura over the years, such as Jack Griffith in 1963, who captained the manufacturing of the TVR Griffith named after him. Importation became strenuous in 1964 due to a dock strike, and Griffith could not pay Ford, who supplied the 4.7-liter V8, among other components used in the TVR Griffith.
TVR changed ownership several times, but this couldn't stop them from producing some of the most respected cars in the motoring scene, such as the TVR Tuscan and Sagaris. These cars were loved regardless of not being safety-oriented and countless dramas revolved around every car that TVR produced.
It was about having fun on country backroads and racetracks in lightweight cars with powerful and thunderous engines, which you could hear from miles away. The following are the best six cars that TVR has ever built.
Models and Specifications
1963-Present TVR Griffith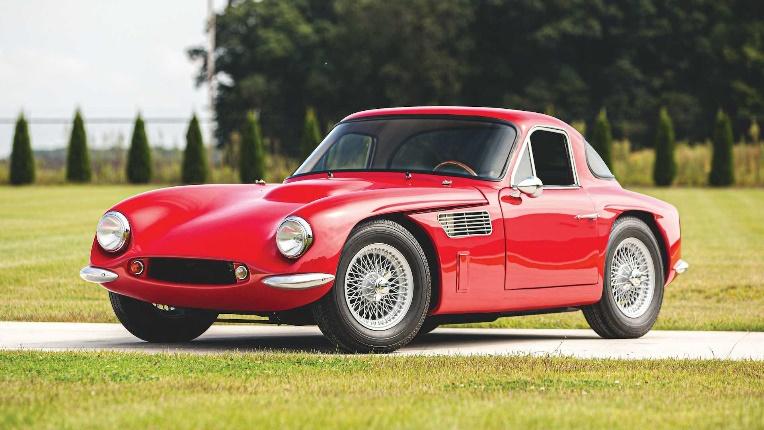 The TVR Griffith was the first successful TVR, but its glory was short-lived. It was first built as a collaboration between TVR and Jack Griffith, who would ship import TVR Grantura shells to the United States and slap a 4.7-liter Ford V8 engine. Due to its light chassis and aluminum body, the first TVR Griffith was capable of a 0-60 time of less than 5 seconds which was absolutely bonkers for 1963.
TVR built 241 Griffiths in the UK, while Griffith Motor Company in the United States made only 59 between 1963 and 1964. But the TVR Griffith was a worthy competitor to the Shelby Cobra and sold well in the United States. This was before Jack Griffith could not import more Grantura shells due to the dock strike and could no longer afford Ford's 289 V8 engines to continue production.
In 1990 the TVR Griffith returned, solely produced by TVR in their hometown, Blackpool, featuring different Rover V8 engines. It was during the same period that TVR had unveiled the Chimaera, thus the similarities in appearance and engine options. A 4.0-liter, 4.3-liter, and 4.5-liter engines were used in the Griffith, and a 5.0-liter was used in Griffith 500 models.
Production of the Griffith ended in 2002 after 2351 units were produced. However, in 2017 TVR unveiled a new Griffith with a 5.0-liter Ford borrowed Coyote engine, just like the first Griffith. Production was to start in 2019 but was pushed to 2022 due to the Covid pandemic.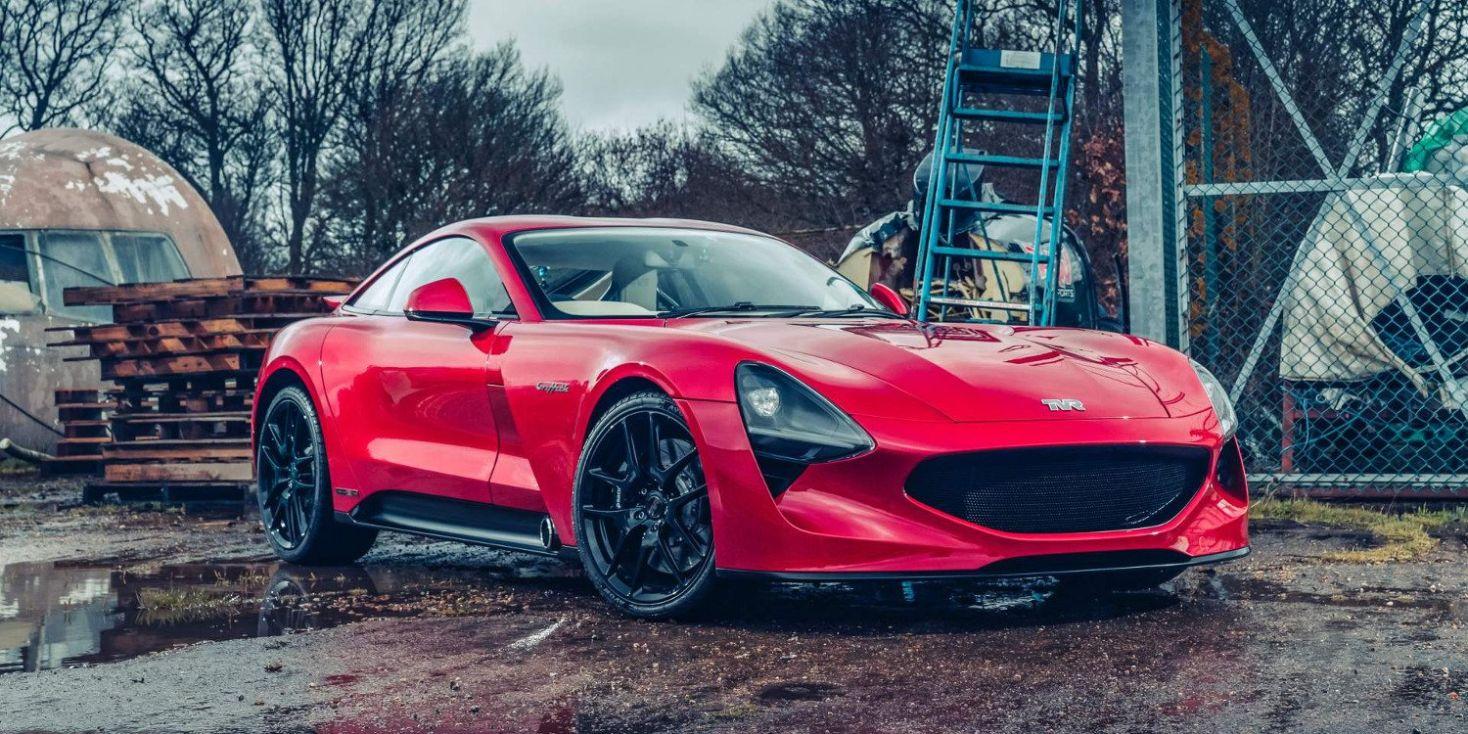 Another TVR mishap, are they cursed? There are speculations that TVR might never produce the new Griffith due to their bad record. But with new partnerships being formed, we might see customer units at the end of 2023 or early 2024.
1967-2006 TVR Tuscan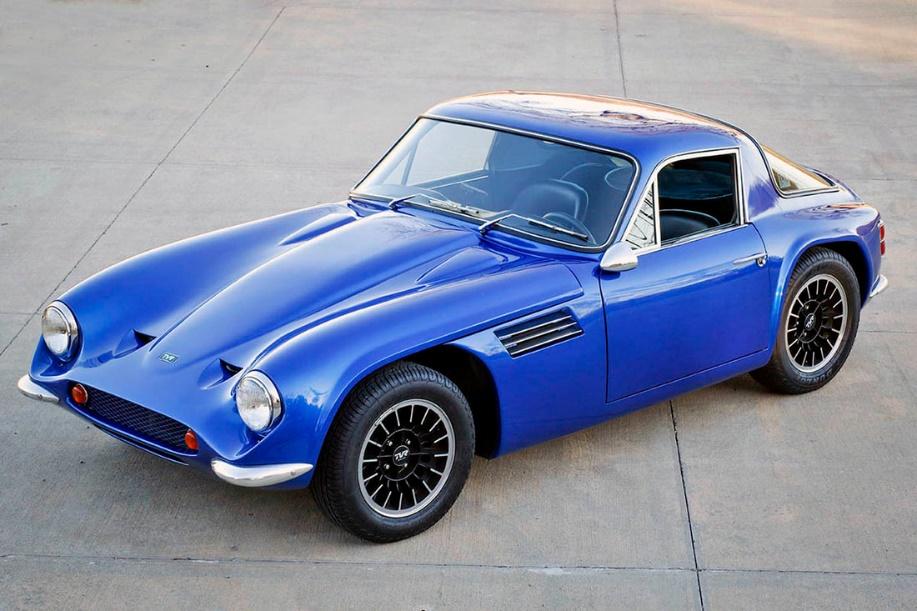 The TVR Tuscan is among the most sought-after TVR production cars making it collectible and an asset worth having. But would you want to sell one of the greatest British Sports cars ever made? TVR produced the first TVR Tuscan in 1967 during the Martin Lilley era, which was filled with too many theatricals, but great cars were produced regardless.
Early model years badged as the Tuscan V8 produced from 1967 to 1970 have a 4.7-liter and 5.0-liter Ford V8 engines similar to the engines used in the TVR Griffith. However, the ford engines were too old, and TVR set out to end production of the Tuscan V8 and replaced it with the Tuscan V6 featuring a newer Ford V6 engine.
Production of the Tuscan V6 only lasted for two years, during which 101 units were produced. It has a similar front-engine-rear wheel drive platform, but the power output is much lower than in the Tuscan V8. As a result, the Tuscan V6 has rear drum brakes and is narrower.
TVR expected more sales from the Tuscan V6, and they even tried exporting it to the United States but failed miserably. The Tuscan V6 was discontinued in 1971, and the remaining shells were used to build TVR Vixens. But in 1989, the Tuscan badge reincarnated with the Tuscan Challenge with TVR's new Speed Eight 4.5-liter engine and a 4.4-liter Rover V8 engine.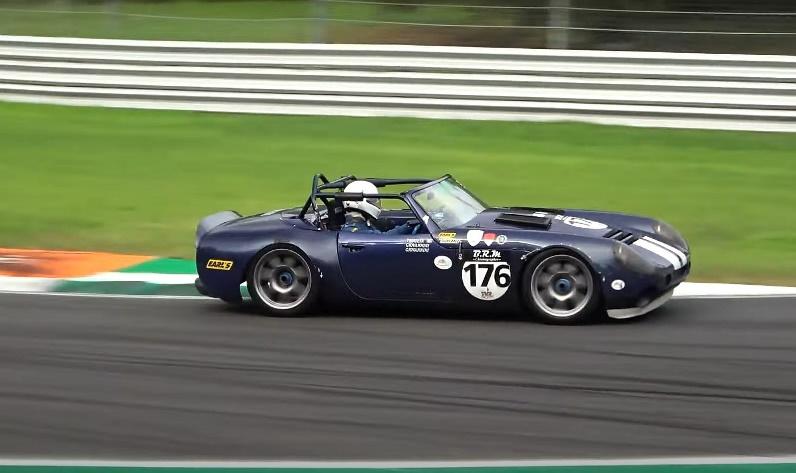 The first production units were only built for racing purposes. These have a fiberglass body over a tubular steel chassis and come with the Rover V8 engine. Peter Wheeler commissioned the production of the Speed Eight engines after BMW took over Rover as he didn't like German engines.
Luckily, the Speed Eight was a success, and the TVR Tuscan challenge was successful on and off the track as customers bought road-going units with an aluminum or fiberglass body. In the 1990s, TVR entered the Tuscan Challenge in several GT series races and even won several.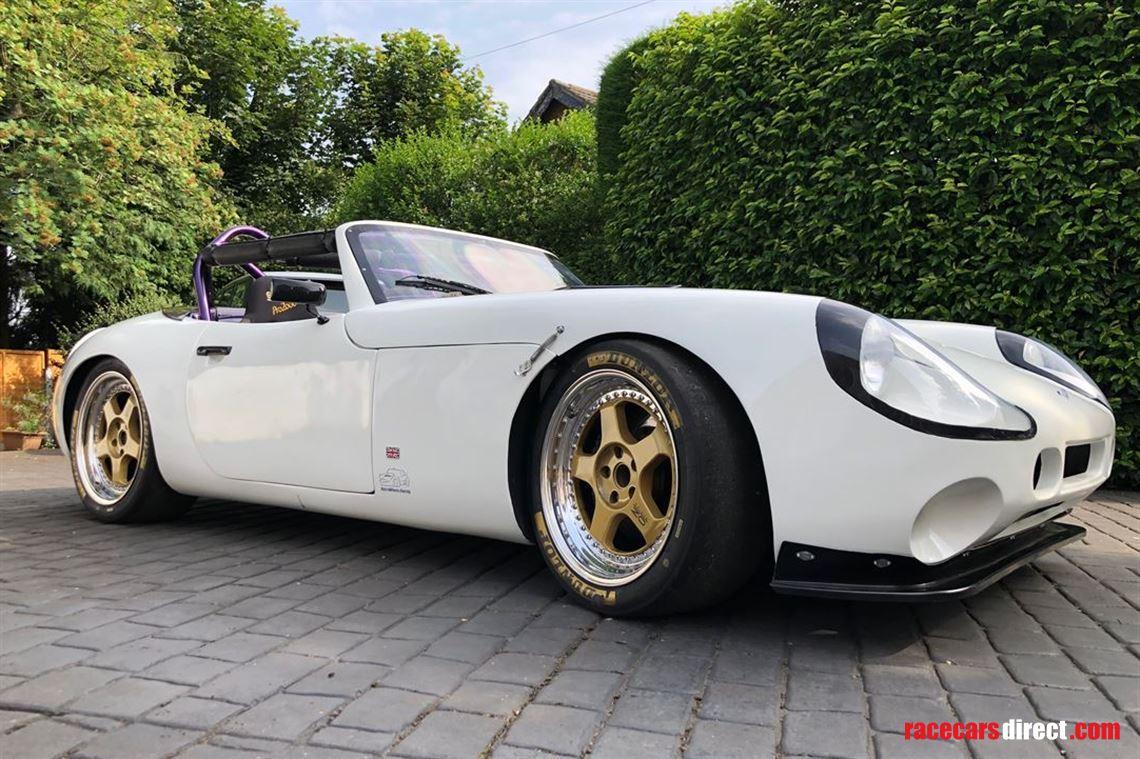 The Last Tuscan, TVR Tuscan Speed Six, nicknamed spider eyes, was unveiled in 1999 and went into production in early 2000. Engine options include a 3.6-liter, 4.0-liter, and 4.2-liter inline-six engine, all of which belong to the TVR Speed Six engine family, thus the name TVR Tuscan Speed Six. Like any other TVR, power is sent to the rear wheels via a 5-speed manual transmission.
TVR still didn't believe a car had to have ABS, stability control features, and other related driver assists during production. Thus, the Tuscan doesn't have any. It even doesn't have airbags! The TVR Tuscan is also lightweight, thanks to a tubular steel chassis similar to the Tuscan Challenge chassis and a refined fiberglass body.
All these weight-shaving measures resulted in a brutal sports car that weighs around 2400 pounds and can do 0-60 in under 5 seconds. Some variants, such as the MK2 440R, could do 0-60 in under 4 seconds at the production time.
The TVR Tuscan was a legend on racetracks and farm roads, but one mishap made it one of the most dangerous cars to drive. The battery was mounted with the battery terminals exposed, facing the ground, and debris could get in the engine bay. Some caught on fire, and TVR was under pressure. Thus in 2006, they announced that they would end Tuscan's production.
1968-1972 TVR Vixen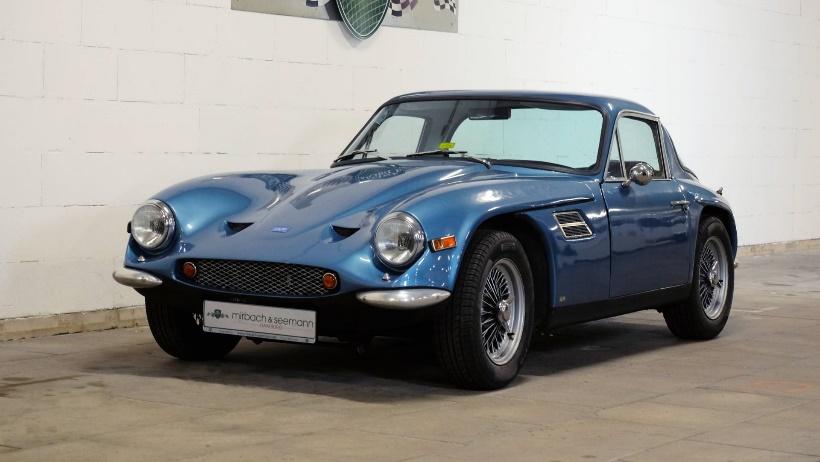 The TVR Vixen doesn't have a massive 8-cylinder or 6-cylinder engine, but it was one of the few cars that brought huge profits from sales regardless of being produced in limited numbers. The largest engine found in a TVR Vixen is a 2.5-liter inline six, but it was only used for units produced and sold in the unites states from 1971 to 1972. TVR Vixens built in the UK either have a 1.3-liter or 1.5-liter engine. However, all models share a 4-speed manual transmission.
Engineers borrowed everything from the TVR Tuscan except the engine and transmission to make the TVR Vixen. The smaller engines used resulted in a cheaper and more economical car which was somehow safer to drive as it couldn't achieve high speeds due to its slightly underpowered engines.
TVR was among the first manufacturers to model cars as a marketing strategy, and they first did it with the TVR Vixen in 1970. A model, Helen Jones, was paid to pose nude with a TVR Vixen at the 1970 Motor British motor show. Something that had never happened before. But it did translate to more sales, especially with the Vixen S2 which 438 units were made.
Later in 1971, TVR pulled a similar marketing stunt at the 1971 British Motor Show but went overboard, almost making them get banned from the show. At that time, they had unveiled the Vixen-based TVR Basant and M-Series and paid one model to pose nude for each car.
1996-2000 TVR Cerbera (Speed 12)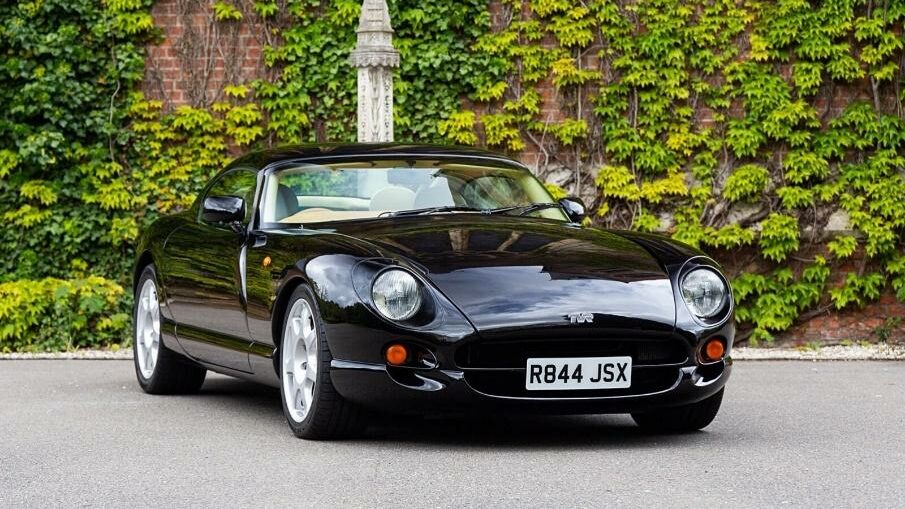 TVR built the Cerbera to use their new in-house built Speed Six and Speed Six engines adopted from Rover. Production began in 1996, featuring one 4.0-liter inline-six engine (Speed Six) and 3 V8 engines (Speed 8), a 4.2-liter, 4.5-liter, and 4.8-liter engine. However, the standard TVR Cerbera doesn't gain as much attention in the motoring world as the TVR Cerbera Speed 12.
Less than ten units of the TVR Cerbera Speed 12 were produced from 1996 to 1998, making it one of the rarest TVRs but worth mentioning on this list. It features a 7.7-liter V12 engine making roughly 1000 horsepower to the rear wheels via a 6-speed manual transmission. It has a curb weight of around 2400pounds; thus, the power-to-weight ratio is approximately 890 horsepower per ton.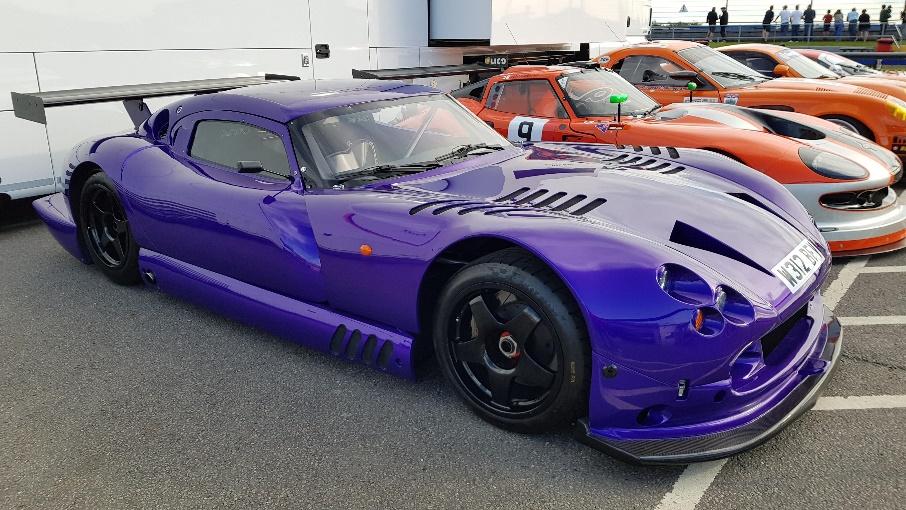 TVR had initially designed the Cerbera V12 engine for Le Mans with the first car named the Project 7/12 (7.73-litre, 12-cylinder engine), but this wouldn't happen. They then set out to make the GT1 Speed 12. Requirements for the GT1 class were that the car should weigh around 2200 pounds which the GT1 met. TVR didn't race it in Le mans but in other races before the GT1 class was abolished and a road-legal Cerbera GT2 was unveiled in 2000.
Like most TVR cars, the Cerbera speed 12 was an absolute failure as most customers demanded deposit refunds, and units in production were stripped to the bare chassis. Less than five are in existence, one of which an enthusiast owns. The CEO at the time of production, Peter Wheeler, owns one, while the location of the rest is unknown.
1992-2003 TVR Chimaera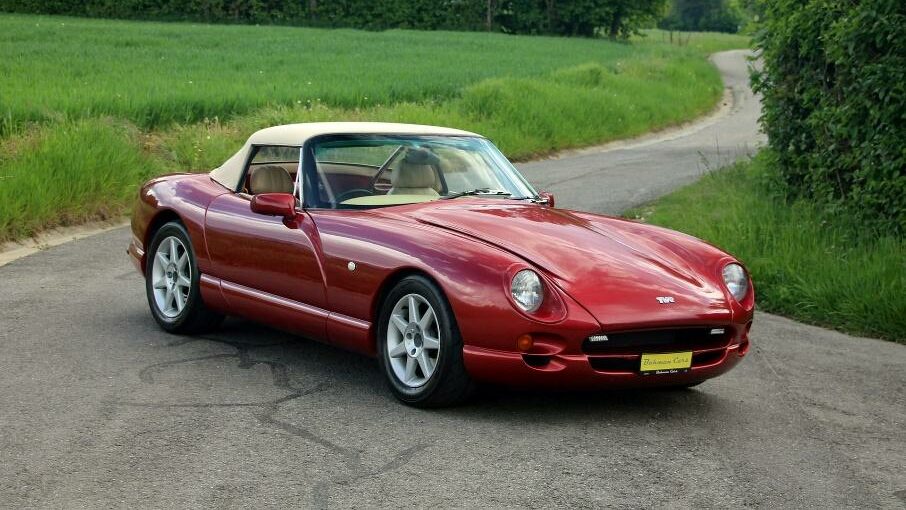 The TVR Chimaera was one of the most successful TVR cars ever built. It was built between 1992 and 2003 using the same engines as the 1990 TVR Griffith, which borrows the Chimaera's looks. From a nonenthusiast's point of view differentiating the TVR Chimaera and Cerbera can be confusing. The significant difference between them is that the Chimaera is a soft-top roadster, and the Cerbera is a hard-top coupe.
Like any TVR, the Chimaera is lightweight due to its fiberglass body and lacks basic safety features such as ABS and traction control. This might seem ridiculous, but having such features in a vehicle at production time wasn't necessary, and manufacturers would go over any set rules. Not installing them results in a lightweight proper driver's car. But there's more to the TVR Chimaera.
Compared to other TVRs, the TVR Chimaera is more refined in all comfort aspects, contributing to more sales, especially in the UK. It's roomier and has a better handling suspension that offers comfort and stability in hardcore driving conditions. Such features won the TVR Chimaera a spot among the Top 50 Greatest British Cars. When you look closely at one, you can't miss the resemblance between a TVR Chimaera and Jaguar E-Type, especially on the front end.
2004-2006 TVR Sagaris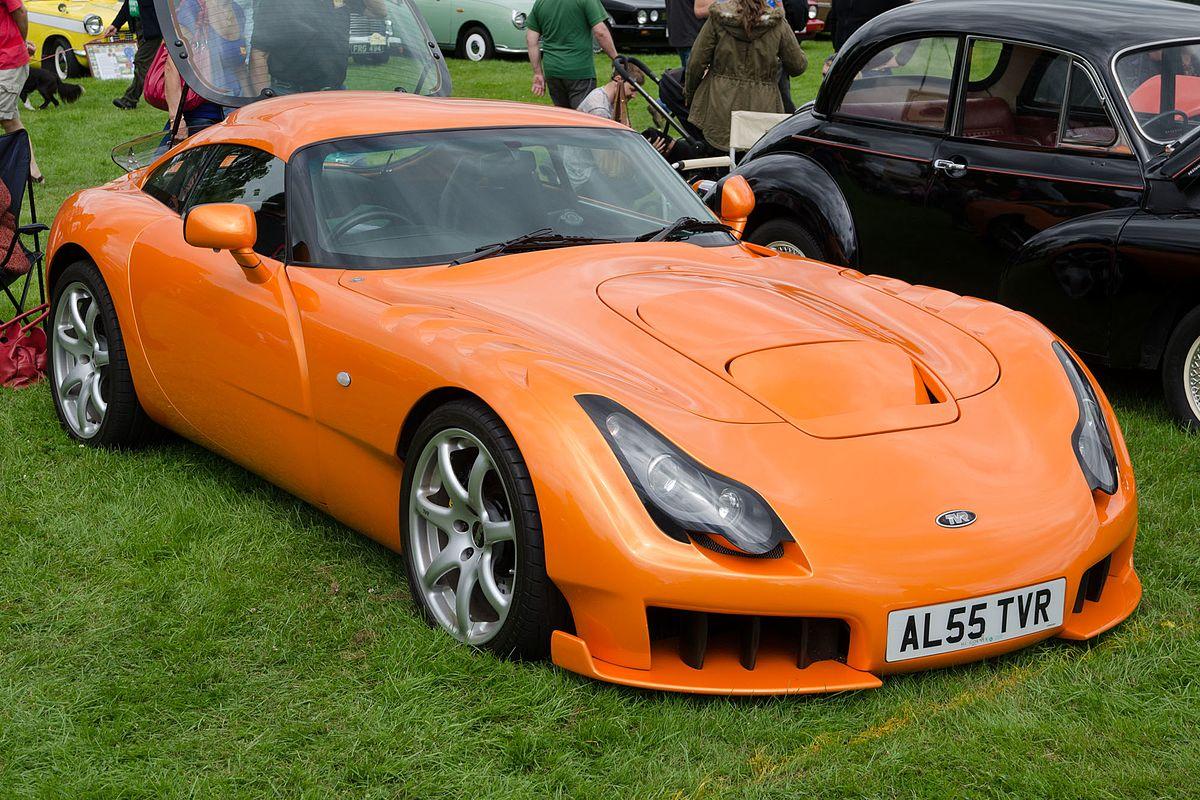 TVR was dying in the early 2000s, but this didn't prevent them from making another legendary British sports car, the TVR Sagaris. It shares the same tubular chassis as the Tuscan Speed Six, but unlike the Tuscan, the 4.0-liter Speed Six engine is the only one available in the Sagaris. TVR again ignored the European Union manufacturing guidelines; thus, the Sagaris doesn't have airbags and ABS, among other driver assists. However, it's heavier than the Tuscan due to suspension upgrades.
Named after the Greek battle axe, the TVR Sagaris sure does have sharp looks. It has a body style and side profile similar to the Tuscan, but the front and rear ends were redesigned. The Sagaris has a more aggressive front end with massive headlights and vents on the hood and bumper, leaving only a small area to mount a registration plate.
The TVR Sagaris has one of the best-looking rear bumpers. Unlike in the Tuscan, where the taillights are mounted near the exhaust tips, taillights on the Sagaris are mounted where the rear windshield and rear bumper meet with other lights scattered on the rear bumper. The Exhaust tips exit from massive cut-outs at the bottom sides of the rear bumper. Watch out when walking near a running TVR Sagaris!
FAQ
When was TVR established?
TVR has its roots in Blackpool, the United Kingdom, established under the name Trevcar motors, which Trevor Wilkinson, the founder, and Jack Pickard changed to TVR engineering in 1947. 
What does TVR stand for?
There's no meaning to the TVR name as the initials were taken from the company's first name, TreVcaR motors.
Which is the best TVR Car?
The TVR Cerbera Speed 12 is arguably the best TVR production car. But given that it's rare and finding one for sale is nearly impossible, the TVR Sagaris and Tuscan Speed Six are probably the best TVR cars you can find. 
What happened to TVR?
During Nikolay Smolensky's era, 2004-2013, TVR didn't make any cars, and Nikolay ended up selling the company in 2013 to a British businessmen syndicate chaired by Les Edgar. Plans are underway to produce a new TVR Griffith, with customer units expected by the end of 2023 or the beginning of 2024.
Are TVR cars expensive?
Due to their rarity, some TVR cars are expensive especially famous ones such as the TVR Cerbera Speed 12, Tuscan Speed Six, and Sagaris. The TVR Cerbera Speed 12 retails for figures above 1 million dollars, while the rest can sell for anything above $60,000. 
Are TVR cars reliable?
TVRs are some of the most reliable classic cars. Some enthusiastic owners have done over 500,000 miles in some, proving they can run even more. And since they share parts with Rovers and Fords, finding replacement parts shouldn't be difficult. 
Are TVR cars legal in the US?
Yes, you can import any TVR cars to the United States, provided it's over 25 years old. 
Can you buy a TVR in the US?
TVR exported a few of their cars to the United States at the time of production, so there's a chance you might find one up for sale. Buying a locally owned and registered TVR with a clean title is not illegal.
Are TVR cars still in production?
Yes, in 2017, TVR unveiled the new TVR Griffith, which was to start in 2019 but was halted due to the Covid 19 pandemic. 
What engines did TVR use?
Since its inception, TVR has used engines from various manufacturers, mainly Ford and Rover, and they also made their engines, the 6-cylinder Speed Six(I6), 8-cylinder Speed 8 (V8), and 12-cylinder Speed 12 engine (V12). 
Does TVR still exist?
Yes, TVR does exist. They didn't produce any cars between 2004 and 2013 during Nikolay Smolensky's era, which raised speculations that the company had closed.