Ask any JDM car enthusiast or owner why they love a particular car, and they won't tell you because it's front-wheel-drive, rear-wheel-drive, or all-wheel-drive. These cars represent more than the platforms they're built on. A time when car manufacturers mainly cared for the driver's needs and other aspects of the vehicle was thrown into the wind. Enthusiastic drivers don't want cars that will beep the ears out of them when they leave a lane; all they wanted was to play checkers.
But why do most JDM car buyers prefer rear-wheel-drive cars to all-wheel-drive or front-wheel-drive cars? You might think it's because they handle better due to an almost equal weight distribution but no. It's because they make excellent drift cars. Even the tiny Suzuki Cappuccino will go all out on corners regardless of its 60-horsepower 3-cylinder engine recreating a scene from Tokyo drift. We won't mention how easy it is to drift a 3200-pound Toyota Chaser.
For some owners, buying an RWD JDM car does not necessarily mean they will use it for drifting. It's the excellent handling that such cars offer, and sometimes AWD systems can be faulty. Thus maintenance and repair costs are a little higher. Also, some cars were only made as rear-wheel-drive without an all-wheel-drive option. Skipping to buy because of that isn't an option.
For this piece, we've combined a list of some of the best rear-wheel-drive JDM cars. Expensive, cheap, luxury sedans and those that might make great drift cars alike. You won't find any Subarus on this list, which is a bummer. But stick around; there are a few cars you could buy and drive when your engine is blown.
Toyota Supra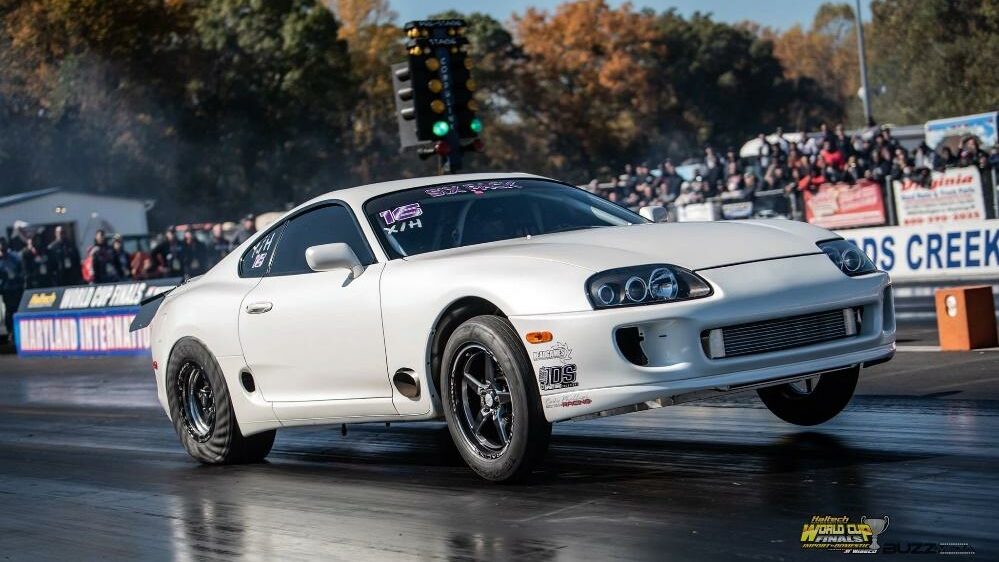 There will be several Toyotas on this list, but none tops the legendary Toyota Supra. Is it the best that Toyota has ever made? It's disputable since it all depends on personal preference. But it's guaranteed that you won't pull a crowd at a car meet or obliterate muscle cars at the drag strip with a Toyota HiAce or Land Cruiser. Every car enthusiast sings praises of the 2JZ, and hardly will you hear anyone praise the Toyota Supra for its rear-wheel-drive system, let the driver-focused interior.
When Toyota introduced the Supra to the Japanese market, it had a rear-wheel platform, which wasn't lost with the "still new" MK5\A90 Supra. Early generations have a solid rear axle, but a Limited Slip Differential was offered on sportier specs such as the second-gen Supra P-type (Performance type). The MK4 Supra was the only generation with a differential as a standard feature.
Base spec variants with a 5-speed manual or 4-speed automatic got an open diff as standard. Buyers could opt for the Torsen LSD from high-spec variants with the 6-speed manual transmission and the infamous 2JZ-GTE. The MK4 Supra with a 2JZ-GTE has a 51:49 front-to-rear weight distribution which is better than 60:40 in the Nissan R34 Skyline. For newbies, the rear tires rotate independently if a car has an open diff, and they rotate at the same speed if it has an LSD, regardless of whether there is a loss of traction on either wheel.
View Toyota Supra Ads For Sale
Read our Toyota Supra Buying Guide
Mazda Cosmo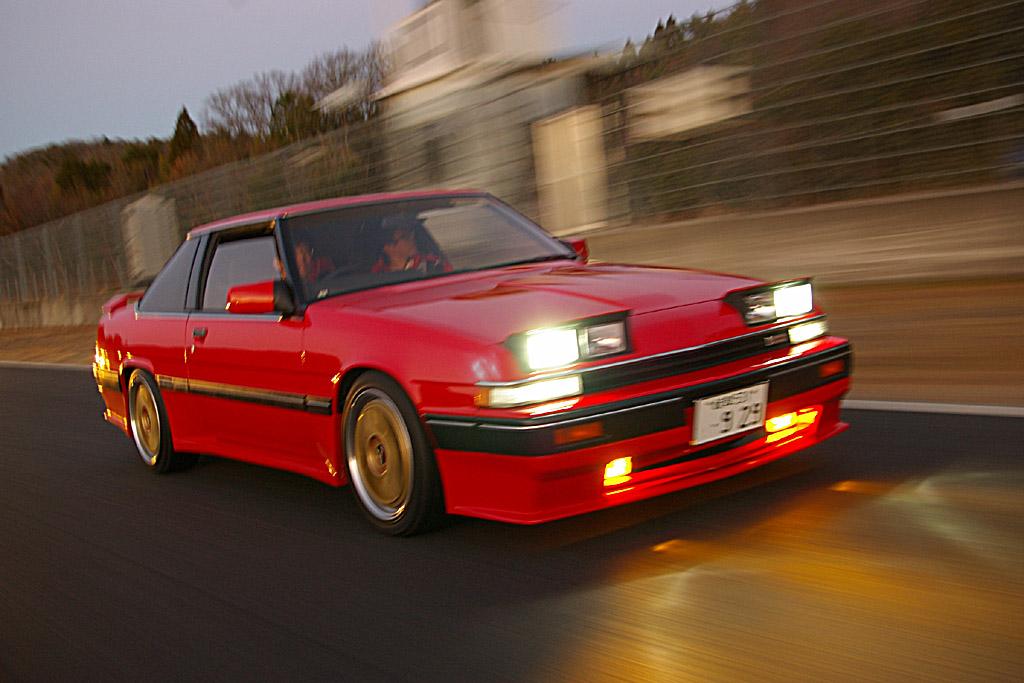 What started as a Halo car for Mazda turned out to be one of the best cars they've ever made. And like any other rotary-powered Mazda, the Mazda Cosmo is rear-wheel drive with an open diff or LSD, depending on the spec. Today it's considered somewhat underrated since the Mazda RX-7 stole the spotlight from all Mazda cars, including the Rotary pickup. Also, it didn't do well in export markets, including the United States. Thus, Mazda reserved it for the Japanese market to the last generation Mazda Eunos Cosmo.
Few car enthusiasts know that the Mazda Cosmo was the first Rotary/Wankel engine-powered car since the RX-7 takes too much credit. Yet, that doesn't affect pricing, as most retail for less than $20,000. Unless it's a first gen Cosmo which has a starting price of not less than $100,000, or a Eunos Cosmo with a triple rotor 20B engine as they go for figures above $40,000.
The Mazda Cosmo is the type of car to enjoy without driving it hard. Sure it has a good platform and great tuner options, but how would you feel if you found one totaled at the junkyard or thrown around at the drift track? Most owners are reluctant to sell since they know how hard it is to come across a piece of revolutionary Japanese automotive engineering.
Read our Mazda Cosmo Buying Guide
Honda S2000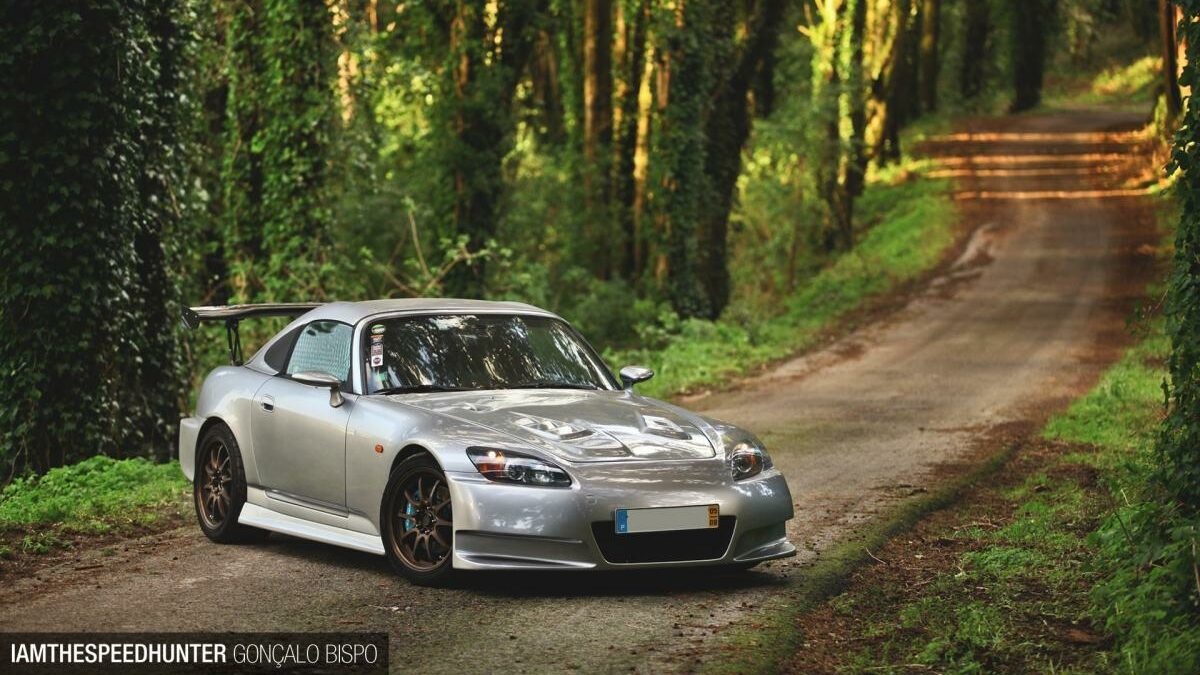 You can't resist admiring a Honda S2000 when you come across one. It's one of those cars that have nothing much going on but are stunning nonetheless. To some extent, it's even better looking than the Honda NSX as it takes after the Honda S500, S600, and S600, some of the best-looking JDM classics. Honda aced it with the S2000 as they built a beautiful roadster and a proper sports car with a front-engine rear-wheel-drive platform, unlike most of their other front-wheel-drive cars.
Why is the Honda S2000 better than the Mazda Miata despite current prices that are through the roof? One is that the F20 and F22 VTEC engines are some of the best 4-cylinder engines. The Mitsubishi G63T engine had nothing on these engines during production time as they made over 120 horsepower per liter, which was an insane ratio during production time. The second reason is that the Honda S2000 has a 50:50 front-to-rear weight distribution making it one of the best-handling JDM sports cars. Even high-end sports cars don't have that.
The Honda S2000 has a Torsen LSD like most JDM rear-wheel-drive cars, such as the MK4 Toyota Supra, ensuring power is split equally between the rear wheels. Honda also installed an integrated roll cage, damper units, stabilizers, and electronic stability control as standard in the second-gen S2000. Would you pay $30,000 for a Honda S2000?
Read our Honda S2000 Buying Guide
Suzuki Cappuccino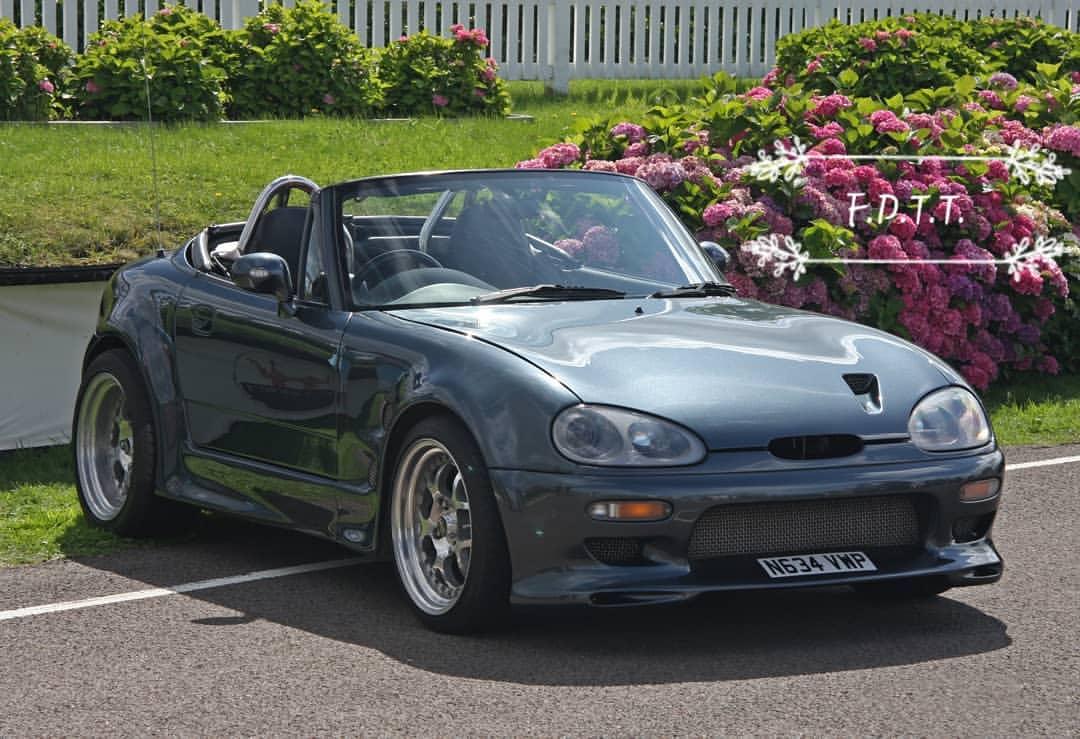 If cars had spirit animals, the spirit animal for the Suzuki Cappuccino would be a worker bee, so tiny, yet it's fast and inflicts unbearable pain when provoked. This turbocharged 650cc Kei car will leave sports car owners in awe when they get gapped and ignite an interest to know what's under the hood.
Considered the best Kei car, the Suzuki Cappuccino has a front mid-mounted engine rear-wheel-drive platform, and Suzuki claimed it has a 50:50 front-to-rear weight distribution even with the seat occupied. The big question is, does it have an LSD? Earlier model years until 1995 have an independent rear suspension without a differential, while Cappuccinos manufactured after 1995 have an LSD.
View Suzuki Cappuccino Ads For Sale
Read our Suzuki Cappuccino Buying Guide
Mitsubishi Starion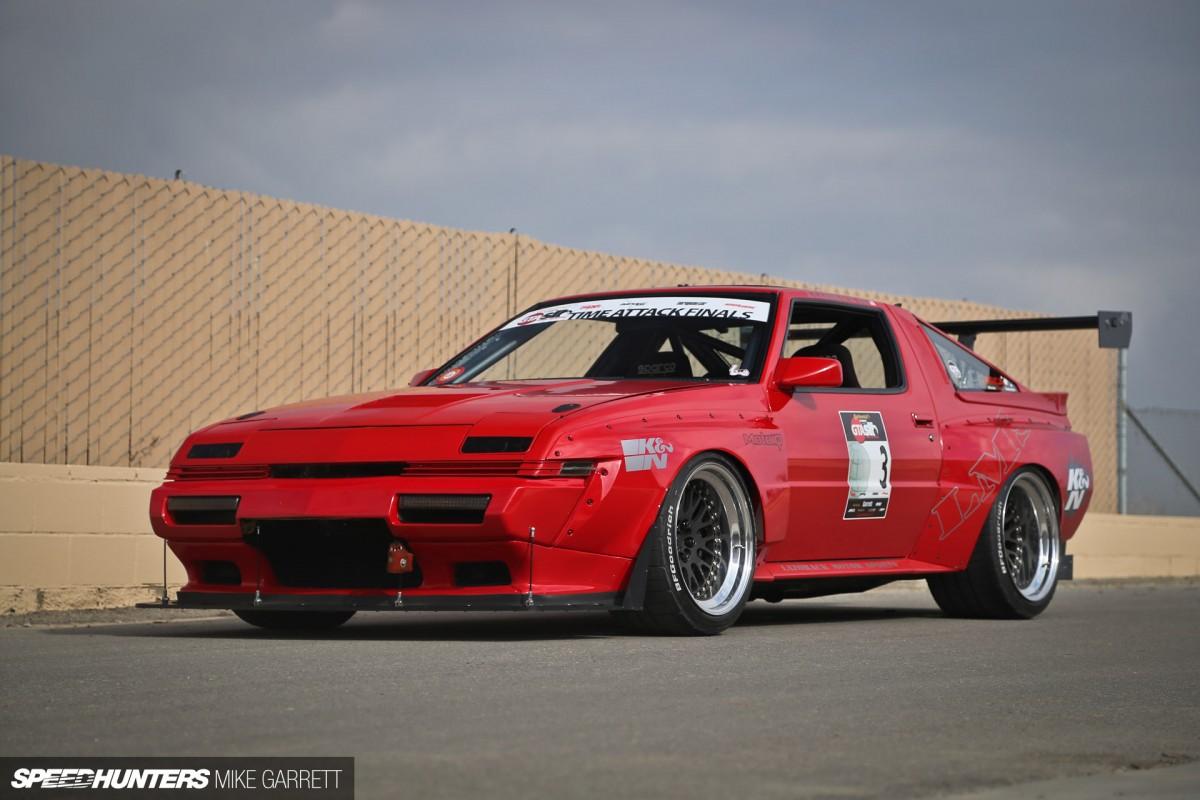 Mitsubishi didn't make many rear-wheel-drive cars, but they nailed it with the Mitsubishi Starion. It was built when coupes were selling more than other classes. But like other Mitsubishi coupes, it didn't do well in Japan due to competition from other JDM sports cars such as the Nissan Skyline, Toyota Supra, and Mazda RX-7, which had taken the market by storm. Luckily, Mitsubishi still collaborated with Chrysler, who produced the Starion in North America as the Chrysler conquest under Dodge and Plymouth brands which increased sales.
The Mitsubishi Starion and all its badge-engineered versions are rear-wheel-drive with an LSD and single-channel ABS on the rear wheels. All are powered by a turbocharged 2.6-liter or 2.0-liter front-mounted engine. Weight distribution is at 52:48, which is excellent for a car that weighs over 2700 pounds. The only downside of owning a Mitsubishi Starion is it has poor handling due to the recirculating ball steering system, which causes terrible steering feel, and might lead to oversteer or understeer.
Toyota Levin AE86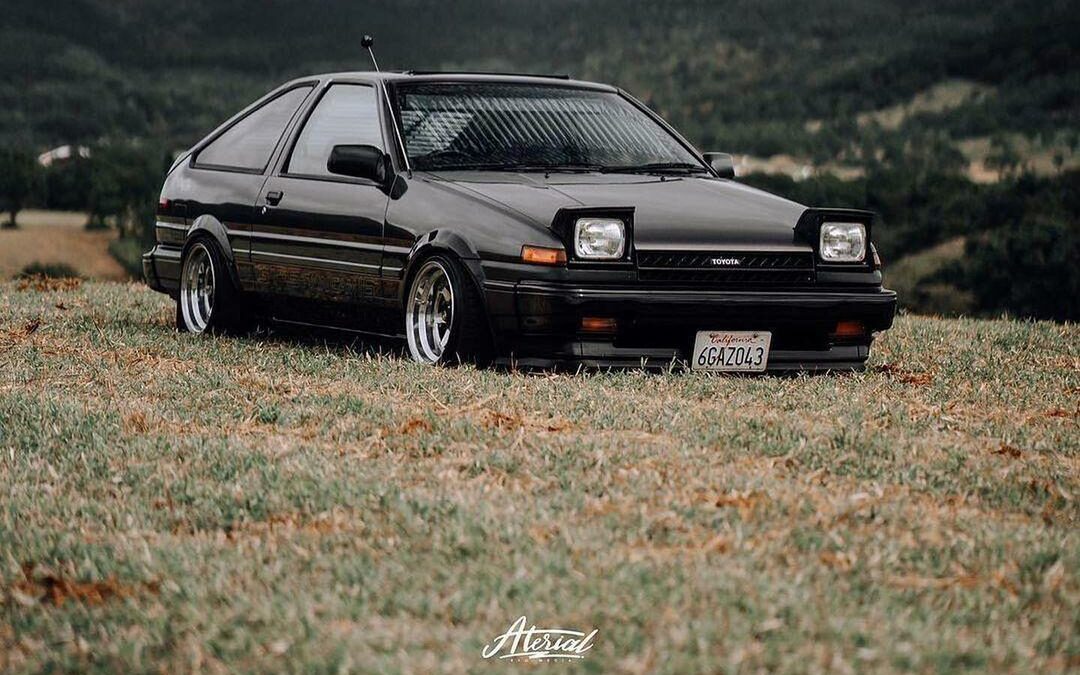 As a JDM car enthusiast, a car you should experience at least once in your life, either as an owner or pleasurably driving, is the Toyota Levin AE86, otherwise known as the Hachiroku. It's the car driven by Keiichi Tsuchiya, one of the pioneers of drifting and loved by drifters and enthusiasts of the sport all over the world. The AE86 generation marked the last rear-wheel-drive Levin during production time. An LSD was optional but only in the Sprinter Trueno spec with a 5-speed manual transmission.
Nissan 300ZX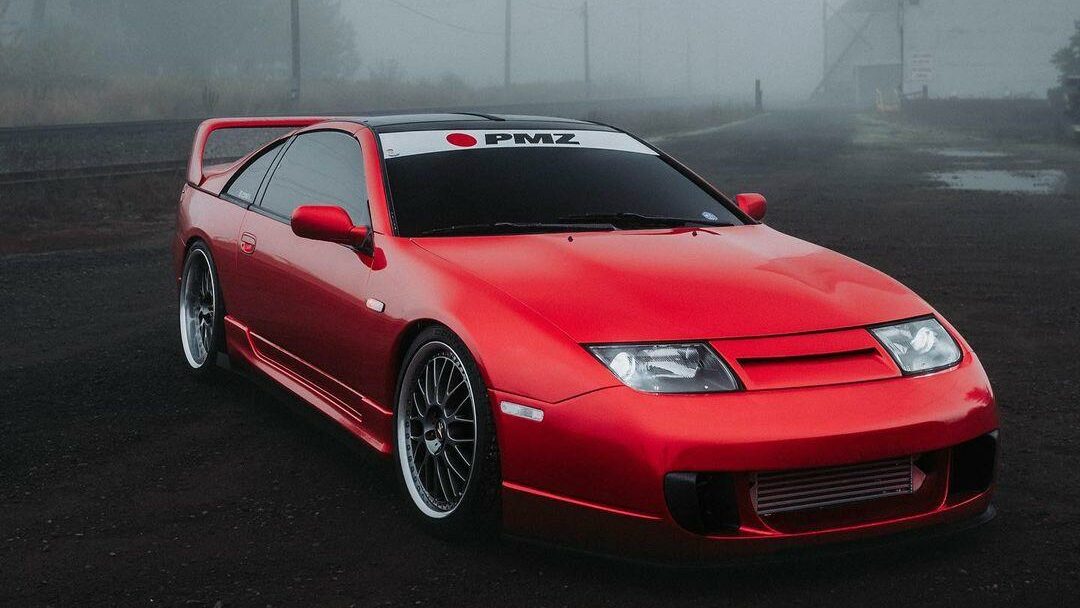 Everybody loves the Nissan Fairlady Z. Whether it's the Datsun 240Z or the Current Nissan Z, automotive enthusiasts are still debating whether to call the 400Z or stick with the factory Nissan Z. Hopefully, Nissan didn't discontinue numerical naming to signify the last Fairlady Z.
The only downside to earlier generations up to the 350Z is that most were reserved exclusively for the Japanese market, and prices are currently skyrocketing. Since all generations are rear-wheel-drive, it might be challenging to pick one for a drift project build or a daily driver. Most buyers will lean towards the 350Z. If you prefer sticking more to the 1990s era of great JDM cars, get the Fairlady 300ZX. Besides, 350Zs and 370s are too common, don't you think?
Nissan used two different differentials in the 300ZX. All Z31s made before 1987 have a Nissan R200 open rear diff, also used in Nissan Skyline GTST models and base spec Silvias. Later models, including Z32s, have a clutch LSD, except the Z31 SS (Shiro Specials) units which have a viscous LSD. The difference between the two is that the clutch LSD is locked full-time, while the viscous LSD locks the rear wheels only when there is a loss of traction. A 300ZX with a clutch LSD will serve better if you're into drifting since the viscous LSD takes a while to lock.
View Nissan Fairlady Z Ads For Sale
Read our Nissan Fairlady Z Buying Guide
Toyota Celsior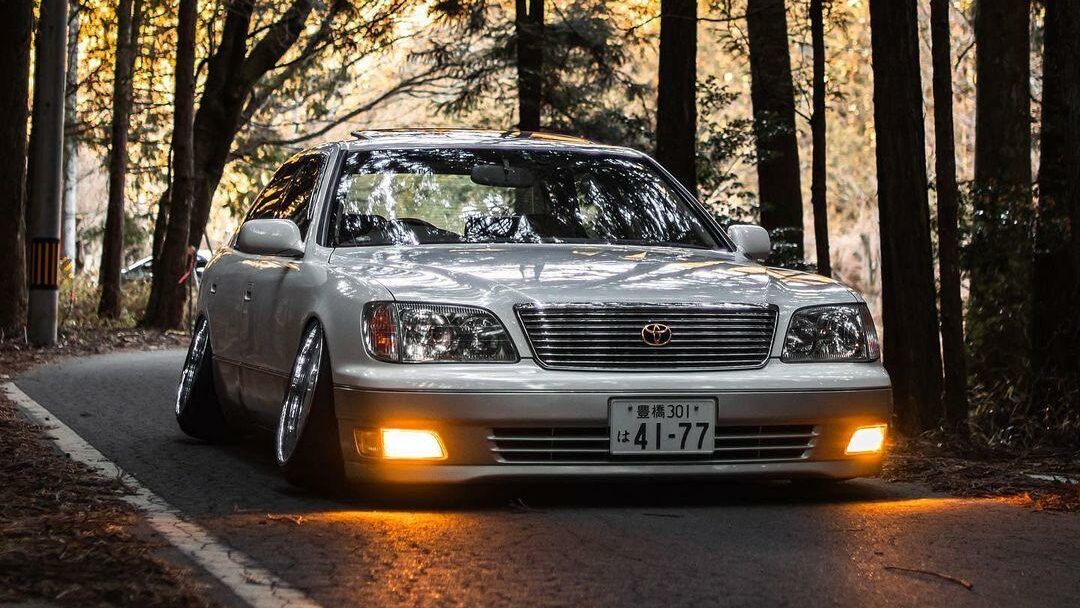 The Toyota Celsior isn't the type of sedan that comes to mind when you think of a fast Toyota sedan, as others, such as the Toyota Chaser and Mark II, dominate in that area. Such sedans are bought for their highly tunable JZ engines, and anyone who buys the Toyota Celsior is mainly after its timeless looks. Also, some enthusiasts believe UZ V8 engines are superior to JZ engines with befitting mods. The symphony of a rumbling 1UZ OR 3UZ will have you melting on the soft, woolen seats on your commute to work.
Occasionally, you'll spot a Toyota Celsior or its Lexus counterpart, the Lexus LS series, on the drift track and wonder how anyone would drift a 4000-pound boat, let alone ruin a perfect luxury sedan. Any rear-wheel-drive JDM car can drift, and the Toyota Celsior is no exception.
Very few Celsiors were sold with an LSD, but some owners say that the car drives like it has one. You'll have to dig a little if you're looking to buy one or a Lexus LS with an LSD. But with a car such as the Toyota Celsior, an LSD isn't a priority. It will look better at car shows with aftermarket wheels and lowered on coil-overs or an air suspension. Driving one almost makes you feel like a wealthy Japanese businessman with sushi joints all over town.
View Toyota Celsior Ads For Sale
Read our Toyota Celsior Buying Guide
Nissan Gloria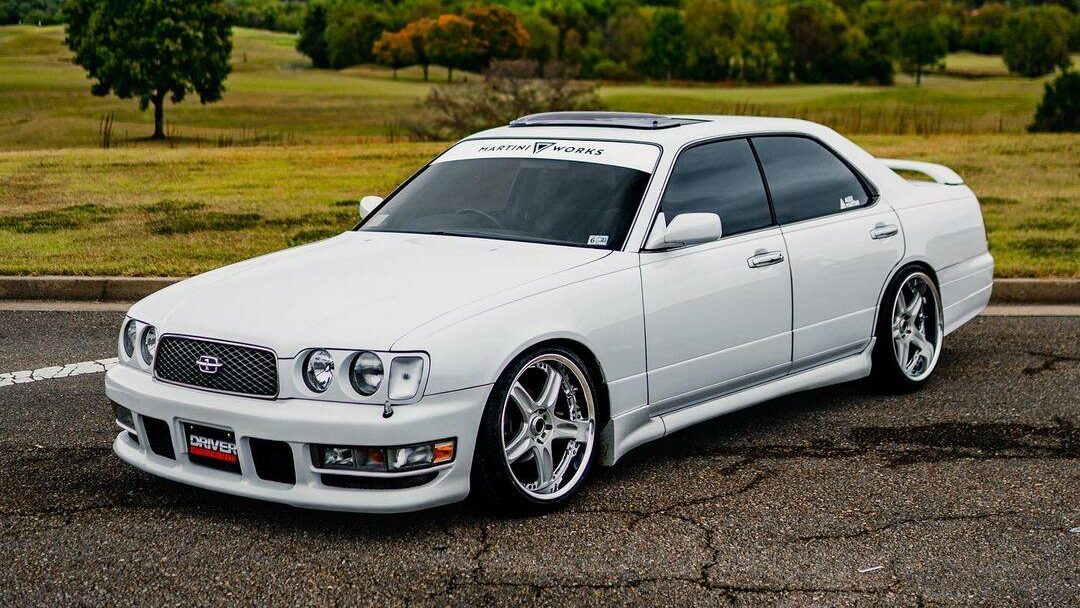 Nissan also made magnificent sleeper sedans, and the Nissan Gloria is among the most sought-after, sitting below the Cefiro. It has no mechanical difference from the Nissan Cedric, only that the Gloria has sportier touches such as a more aggressive grille, side skirts, taillights, and different emblems. Apart from its fair share of luxury features, the Nissan Gloria is rear-wheel-drive and has some great tuner engines, such as a 2.5-liter turbocharged RB25DET in the Y33 Gloria.
But unlike the Toyota Celsior, all Nissan Glorias made after 1987 have an LSD that was standard across all trims during production, thus making it possible to drift one even without any mods. Would you do it considering how clean the Toyota Cedric looks? It makes a great daily driven car, and the Nissan Cefiro makes a better drift car since it is not that showy. Also, most were sold with an automatic transmission unsuitable for hardcore driving.
Read our Nissan Cima Buying Guide
Toyota Soarer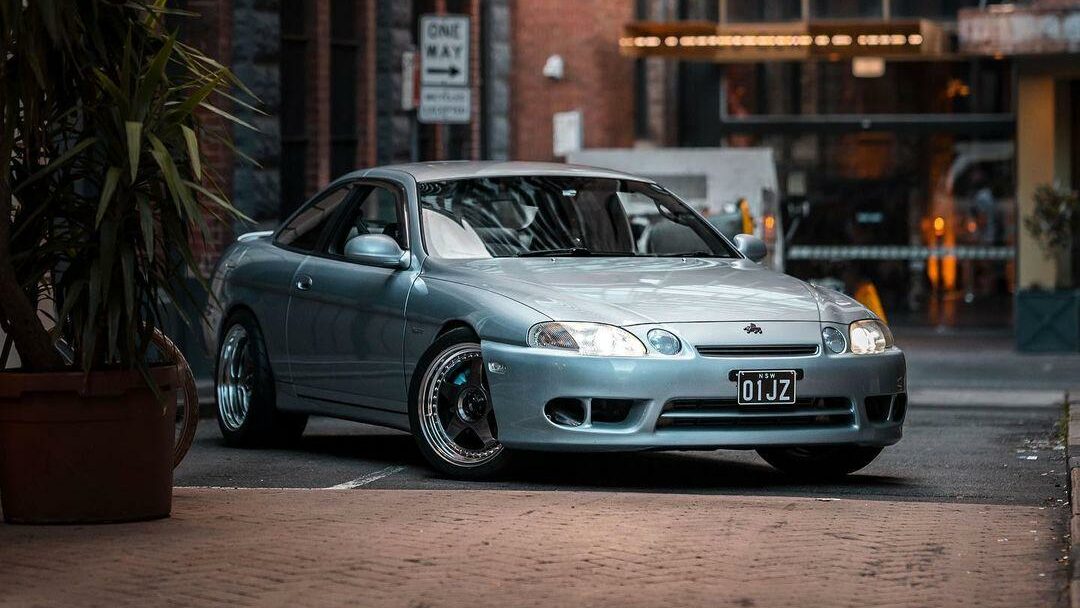 Still, on JDM luxury rear-wheel-drive cars, the Toyota Soarer is the type of car you'd get if the Toyota Celsior and Toyota Supra could be mixed in a paint mixing machine but for cars. Luxury and sports car DNA in one car, which is rare in most JDM cars from the 90s. Toyota built the first-gen Soarer on a rear-wheel-drive platform adopted from the Toyota Supra MK2/A60 and kept it rear-wheel-drive until it was discontinued in 2000. Technically, Toyota only dropped the "Toyota Soarer" name, and the Lexus SC name replaced it until 2005.
The Toyota Soarer has the same Torsen LSD and engine options as the MK4 Supra except for the 4.0-liter 1UZ-FE V8 engine. It has a slightly uneven weight distribution at approximately 50:40 in JZ-powered Soarers and a staggering 70:30 in the V8 Soarer. Yet the Toyota Soarer makes a perfect cruising car, and it's very much possible to turn one into a drift car by losing all the unnecessary weight, especially in the interior.
View Toyota Soarer Ads For Sale
Read our Toyota Soarer Buying Guide
Mazda Rotary Pickup Truck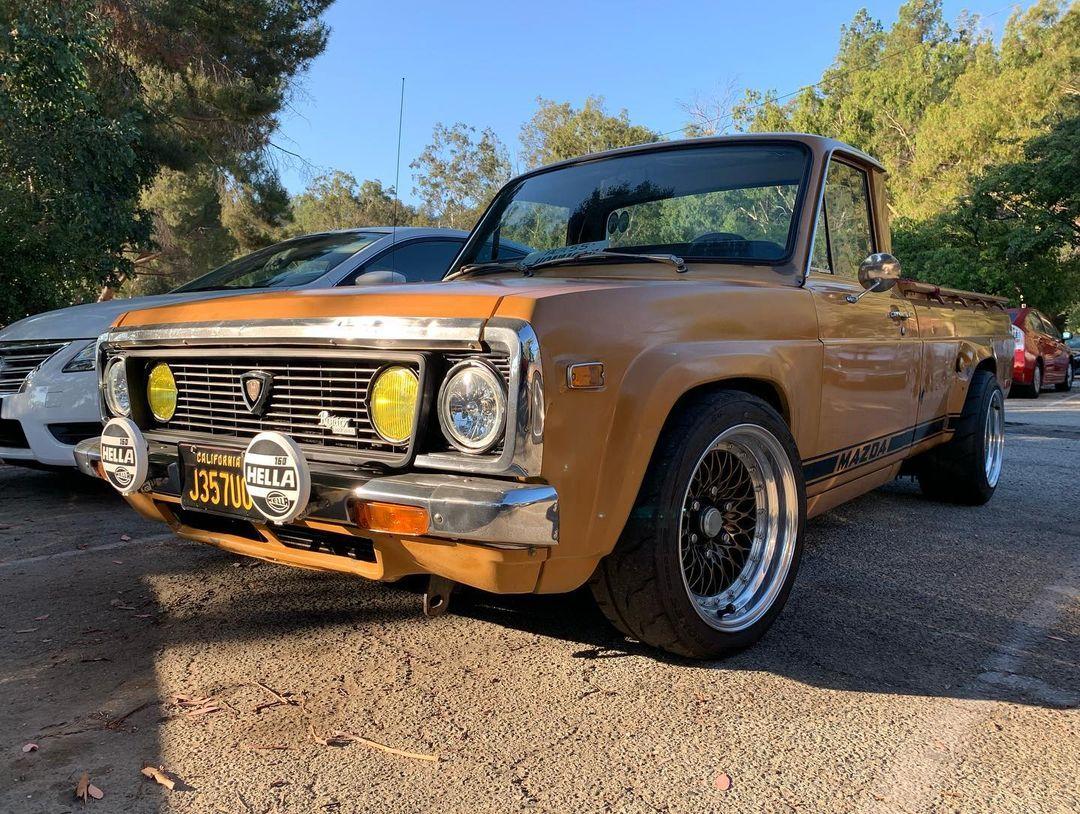 Rotary-powered Mazda sports cars are cool, but a rotary-powered pickup is even cooler. Mazda made the Rotary Pickup between 1974 and 1977 with a 1.3-liter 13B engine driving the rear wheels. Getting one in the United States is easy since all 15,000 units were manufactured in North America and sold all over America and Canada. Sure, you don't get the Rotary Pickup with an LSD, but the fact that it's a pickup with a rotary engine is enough to make you want one.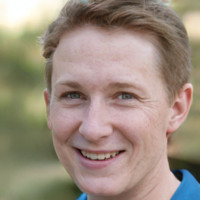 Latest posts by Christopher Weydert
(see all)