Hot hatches have been around for years, even before they were cool. Japanese automotive manufacturers had a knack for making incredibly fun and fast hatchbacks for us to enjoy.
Here is a list of the top 10 JDM hot hatches that can be imported now.
1. Mitsubishi Pulsar GTI-R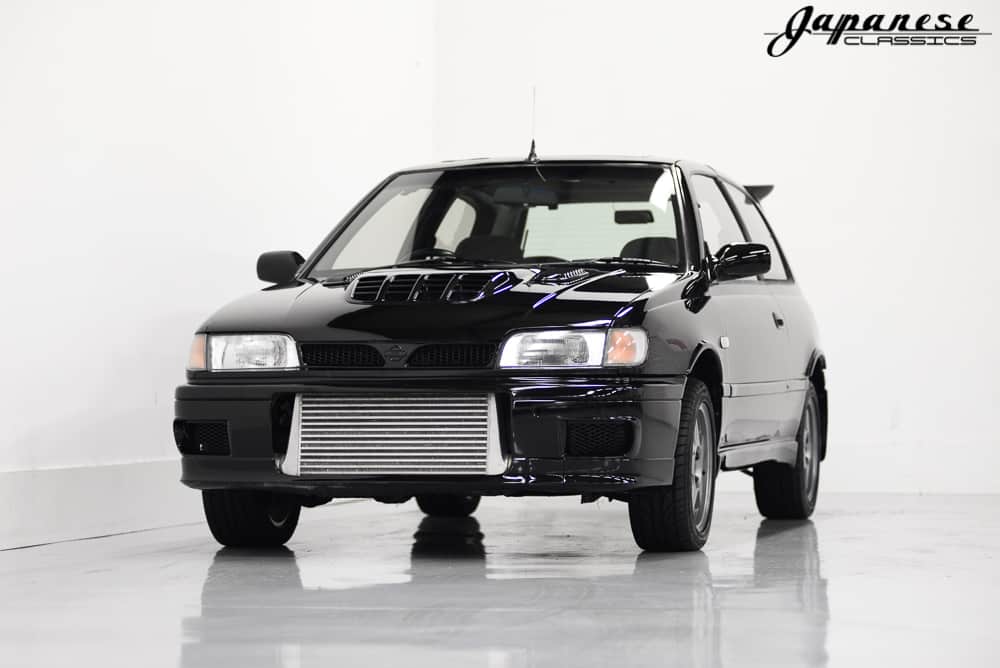 This hot hatch is one of the flashiest ones on this list. And it has all the right to be so due to its 2.0L SR20DET turbocharged engine producing a healthy 227hp. The Nissan Pulsar GTI-R is what we call a "homologation special", meaning that a certain number had to be made for the car to be eligible for the World Rally Championship, making it a very sought-after little car. Prices start at just $4,500 and go all the way up to $20,000 for an immaculate example.
2. Honda Civic Type-R (EK9)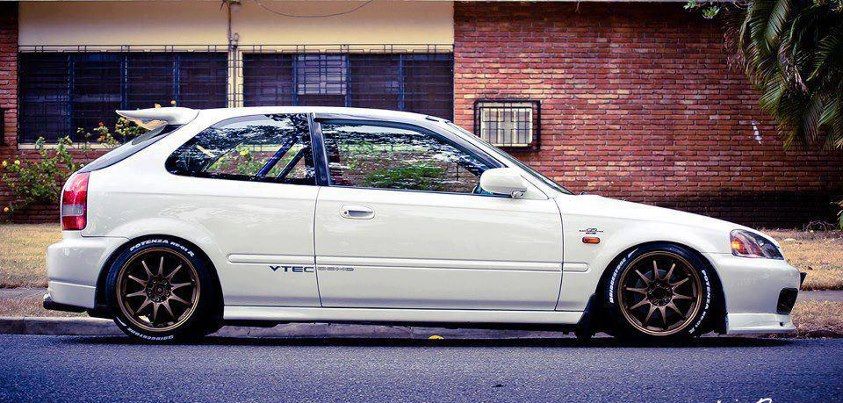 Although not yet available for import to the US, this iconic car is still worth mentioning. The first model was introduced in 1997, so it will be available stateside very soon. Compared the regular Civic, the Type-R got a whole bunch of extra goodies, like a B16 engine producing 182hp, red Recaro seats, and a strategically welded chassis for increased ridgidity. Right now on JDMbuysell.com, the Type-R's have an average price of $13,000.
3. Toyota Starlet Glanza V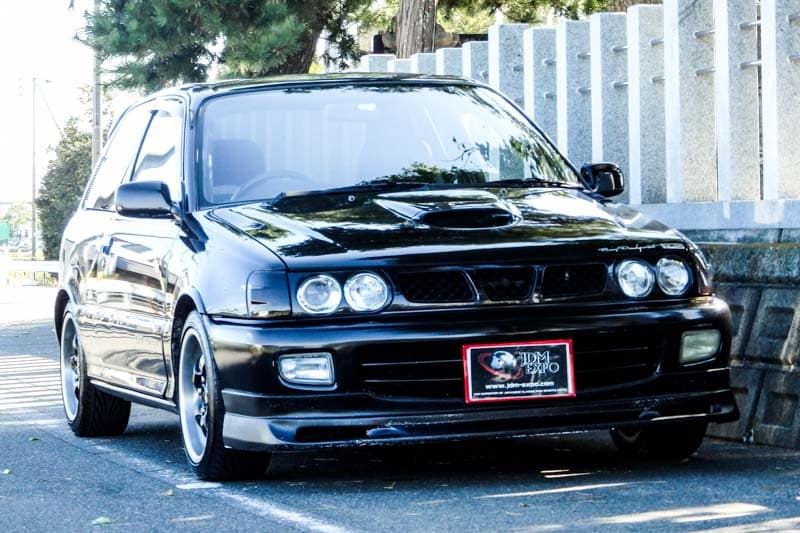 Unlike most cars on this list, the Starlet Glanza V is not known that well, making it that much cheaper to acquire. It came with a modest 1.3L 4E-FE engine 84hp. This car was not about its performance, but rather about the smiles per gallon factor, and it sure delivered. With a staring price of just $4,600 on JDMbuysell.com, the Starlet makes a great hot hatch that's attainable for almost anyone.
4, Honda City Turbo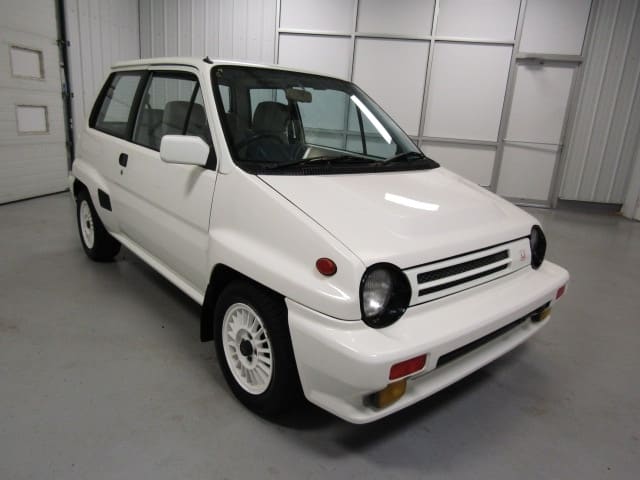 This pint-sized car was produced from '82-'86 and it was the top-of-the-line trim for the Honda city. It was incredibly small, which is probably why it was such huge hit in the Japanese market. The addition of a turbo means that the 1.2L engine produced 99hp compared to the 67hp from the N/A engine. Here is a great example that costs just $7,500.
5. Suzuki Alto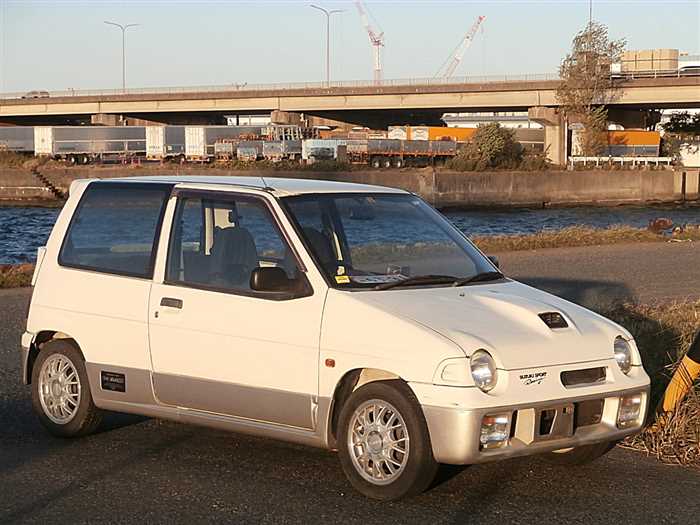 The Alto was a proper Kei car hot hatch. They are a blast to drive and if you are lucky enough to get the Works Turbo F version, you will benefit from a added turbo that produces 80hp. That might not sound lime much, but when you consider its light weight, you'll realize just how quick it is. Their starting price is a reasonable $3,700, making it affordable for everyone.
6. Lancia Delta HF integrale "Evoluzione"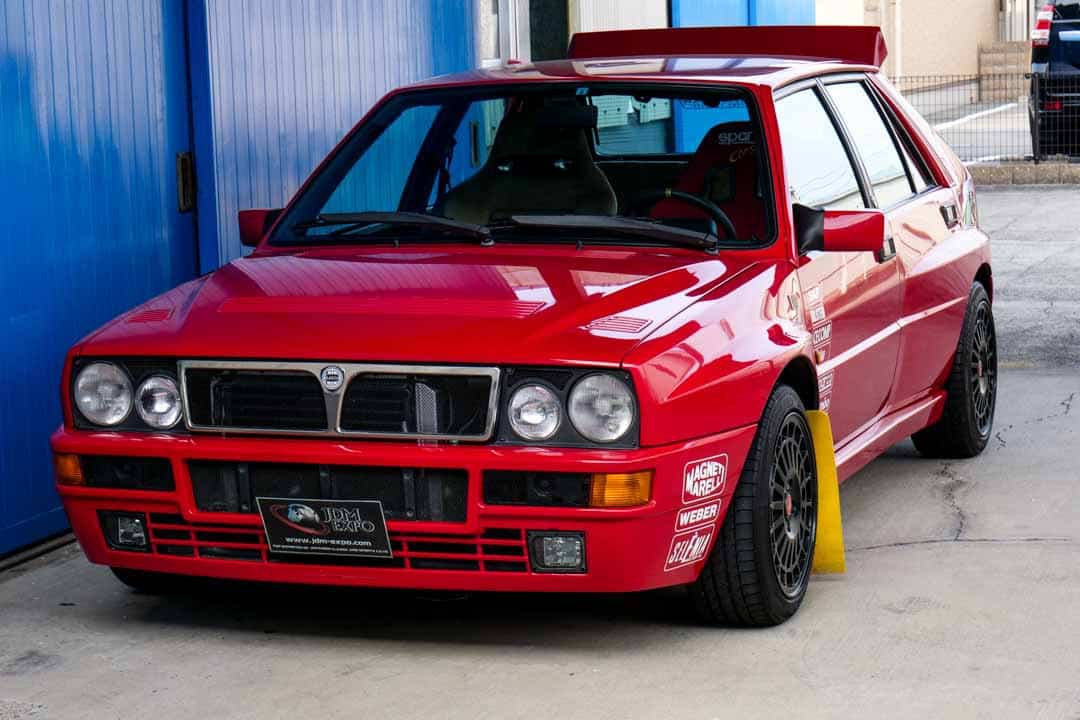 This amazing Italian piece of engineering was built to celebrate the 1991 WRC, and that it did. It came with a 2.0L turbocharged fiat engine that made just over 200hp. Couple that with an amazing AWD system and you have yourself a proper rally car for the road. However, these cars don't come cheap. Currently, the least expensive one on JDMbuysell.com starts at $58,000.
7. Nissan Pao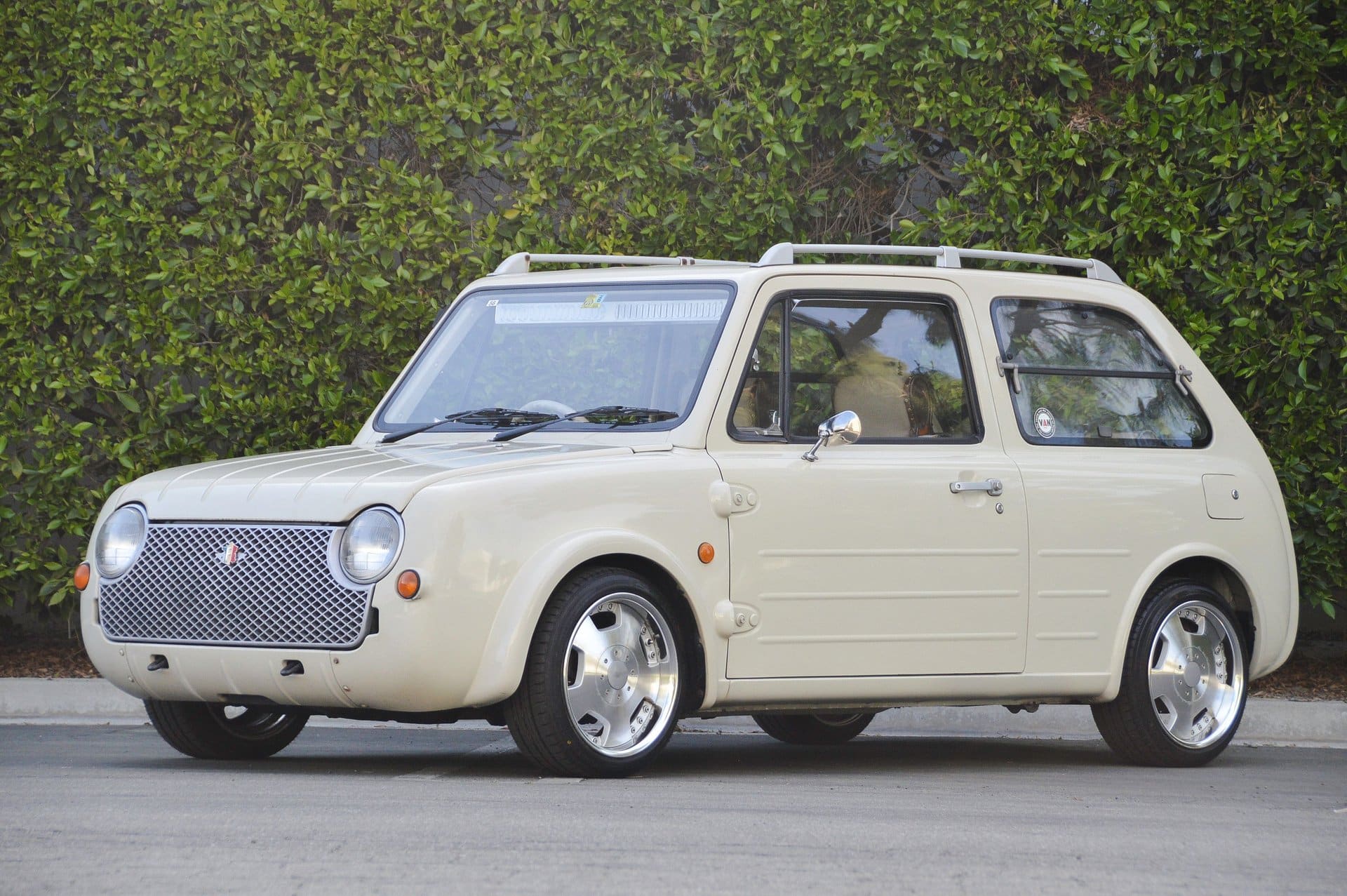 The late 80's/early90's was a strange time. This statement couldn't be any truer when talking about the Nissan Pao. It had styling that resembled the 1960's Mini's and Citroen's. That being said, this little car could return 79mpg from its tiny 1.0L engine. If you want something that's great on gas, yet still turns a lot of heads, then the Pao is for you. There are currently 33 Nissan Pao's on JDMbuysell.com that start from just $4,300.
8. Renault Clio Sport V6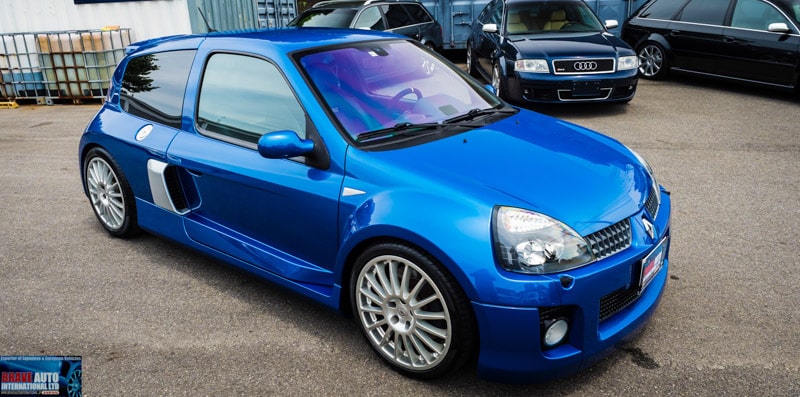 Although the US can't yet get the Renault Clio Sport V6, their Canadian neighbors can, so this one's for you Canada. This legendary car was based on the Regular Clio, but that is about all it shared with the original version. Visually, it was wider, lower, etc. while mechanically it received a tuned 2.9L V6 that produced 247 stock. The Clip Sport V6 is definitely worthy of the "Hot Hatch" name. Here is a selection of the Clio Sport models currently available on JDMbuysell.com.
9. Rover Mini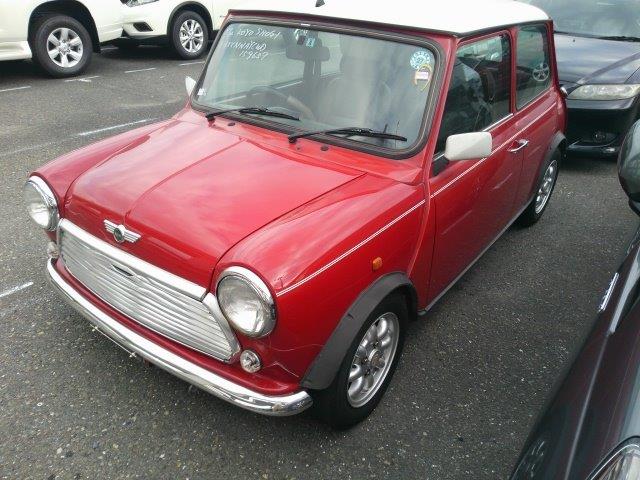 Everyone knows the Mini. Starting in 1959, this little iconic hot hatch is still in production to this day, granted it's much bigger now. These can be had starting at just $4,600 which makes them for anyone looking for a small, yet fun car.
10. Peugeot 206 RC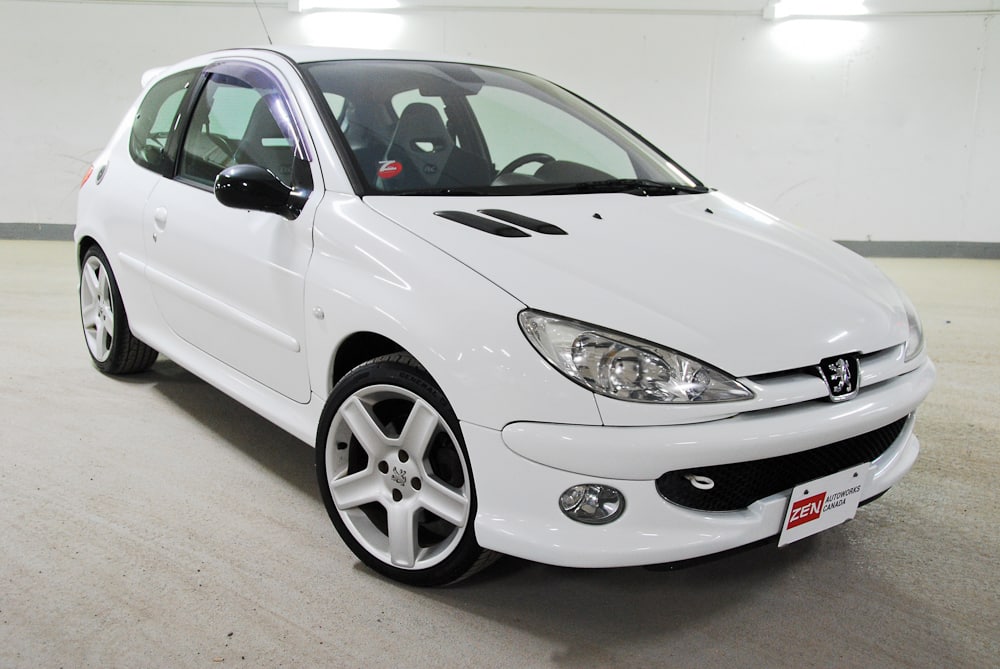 Once again, the Peugeot 206 RC is not available in the states just yet, but Canadians can get their hands on one today. There are currently two available at JDMbuysell.com and they start at just $6,900, which is a great price for a car that makes 175hp and weight next to nothing. Don't miss your chance to own this amazing hot hatch.