The United States ranks first among the world's largest economies importing and exporting more than any other country. Imports and exports are mainly from other large economies where Japan ranks fourth after China, Mexico, and Canada. In 2020, Japan's exports to the US totaled $119.5 billion, a $23.79 billion decrease from $143.59 billion in 2019.
In November 2021, a trade partnership was announced between the United States and Japan, making the United States Japan's largest trade partner. This automatically led to a 13.5% ($119.5 billion to $135.5 billion, $15.6 billion increase) increase in US imports from Japan in 2021.
(Source; Office of the United States Trade Representative, United States Census Bureau, Trading Economics)
USA Japan Import statistics
Japan's leading exports to the US are motor vehicles, machinery, electrical machinery and equipment, optical and medical equipment, and agricultural products.
In 2021 the United States imported $32.17 billion worth of machinery from Japan, making up 23.74% of total goods imported to the US.
<Nawid to find an illustrator and get an infographic style illustration done here that shows an American flag made up of a bunch of shipping containers 72.26% and the 23.74% as Machinery>
This is a 1% decrease from machinery imported in 2020, 22.6% ($27 billion) of total imports. China is the leading producer of machinery as of 2020. Thus, the US relies on China more to import machinery, and Japan ranks third after Mexico.
(Source; Trading Economics, Office of the United States Trade Representative)
Electrical machinery and equipment exported to the US make up 11.8% ($16 billion) of total goods imported from Japan in 2020.
This figure increased to $19.58 billion in 2021 as electrical machinery and equipment made up 14.4% of total goods imported. Frequently imported electrical equipment from Japan includes electrical accumulators, transformers, motors, ignition equipment, and video recording equipment.
(Souce; Office of the United States Trade Representative, Trading Economics)
In 2020 the US imported $6 billion worth of optical and medical equipment, which constitutes 5% of total imports from Japan.
In 2021, optical and medical equipment imports from Japan to the US made up 5.6% of imports from Japan at $7.67 billion. Optical equipment imported from Japan mainly includes lab apparatus made from glass, plastic, or metals such as titanium and steel. However, imported medical equipment takes up a considerable percentage due to the costs. X-ray machines, aids, and ultrasound scanners are some of the most imported medical equipment Japan exports to the US.
(Source; Office of the United States Trade Representative, Trading Economics)
The United States imported $1.35 billion of agricultural products from Japan in 2021, up from $831 million in 2020.
Pasta is among the most consumed foods in the United States and takes up a considerable percentage of agricultural products imported from Japan to the US. Other common imported agricultural products include baked goods, cereals, sauces, tea, and food spices.
(Source; Office of the United States Trade Representative, Office of Technology Evaluation)
In 2020, JDM motor vehicle imports in the US were at $40 billion (33.5% of total imports)
JDM imports then increased to $43.7 billion in 2021, making up 32.5% of total imports. Most of these vehicles are imported by consumers or importers on behalf of consumers. Toyota, Nissan, and Honda are some of the leading automakers enthusiasts prefer. More than half of JDM car imports in the US consist of units made before 2005, as there is increasing demand for JDM classics
(Source; Office of the United States Trade Representative, Trade Economics) 
22.5% of cars imported to the US are from Japan
The United States is the biggest automotive importer in the world, importing 7 million units annually. However, this figure dropped to 6.5 million units in 2020, totalling $144 billion. 22.6% of cars imported to the US were from Japan, ranking Japan first among all vehicle exporters to the US. 2021 saw a 1.6% increase bringing the total worth of imported cars to the United States to $148.1 billion, with Japan ranking as the top exporter. The total worth of JDM cars imported to the US in 2021 is $33.5 billion (22.5% of total imported cars).
Since 2012, Japan has ranked top among countries that export vehicles to the United States, averaging 1.7 million units annually. Only dropping thrice in 2014, 2015, and 2020, the United States imported 1.54 million, 1.6 million, and 1.38 million units. So why do consumers prefer JDM cars to other cars from non-Japanese manufacturers?
JDM cars are cheaper, reliable, and have a massive following in the United States car community. It's cheaper to buy and maintain a Toyota Supra than a Ford Mustang. Moreover, aftermarket and OEM support for JDM cars in the United States is vast.
Statistics show that most individual importers prefer true JDM cars to Japanese USDM (United States Domestic Market) cars. Japanese USDM cars are shipped by manufacturers to the United States or Manufactured in the United States.
This is because most USDM cars lack special features available in JDM cars. For example, limited Mitsubishi 3000GT units were made with active aero, a standard feature for the JDM Mitsubishi GTO. The number and value of JDM cars imported into the US do not include Japanese USDM cars.
(Source, The Observatory of Economics, World's Top Exports)
Approximately 57% of JDM cars imported are from the 1990s
Japanese manufacturers produced the most iconic pieces in the automotive industry during the 1990s and early 2000s. If you mention JDM cars to a group of people, whether automotive enthusiasts or not, they'll mention the Nissan Skyline, Toyota Supra, Honda Civic, and the Subaru Impreza, among other Iconic JDM cars from the 1990s.
If you ask any JDM lover why they won't buy a modern JDM car, they'll respond that "cars aren't made like in the 90s." True JDM car workmanship has been lost over the years with manufacturers moving to make "more reliable and futuristic" cars.
In 2017, more than half the JDM cars imported were made before 2000, with the Nissan Skyline R32 topping the list of most imported JDM cars that year. Since you can't import any vehicle not over 25 years old in the US, some buyers purchase some of their cars in Japan, awaiting import when they reach 25 years of age. This saves costs due to the low demand for cars that are below 25 years.
A couple of factors influence the high demand for classic JDM cars. From movies and comics such as Fast and Furious and Initial D, to real-life idols such as Smokey Nagata and Keiichi Tsuchiya, the King of drift.
Some JDM owners and JDM enthusiasts are lucky enough to have grown up around JDM cars. They will never let go of a path their parents lead them on. Video games such as Need for Speed Underground also significantly impacted JDM enthusiasts. Everyone wants to own a car they have used in a game.
JDM sports cars from the 1990s have a higher demand than vehicles from other classes, mainly because they have highly tunable engines and some are appreciating assets. Frequently imported JDM sports cars include the Nissan Skyline, Mazda Miata, Nissan Fairlady Z, and Toyota Celica.
JDM Performance sedans and wagons are also commonly imported into the US but are not as desirable as sports cars. They rank second among commonly imported JDM cars because most share performance engines with JDM sports cars but are cheaper. For example, the Nissan Stagea 260RS has the same engine as the Nissan Skyline R34 GT-R, but you can get one for half the price of an R34 GT-R.
Kei cars, vans, and trucks such as the Suzuki Carry rank third among most imported JDM cars in the US. They are cheap to buy and maintain, plus they have excellent durability. Full-sized vans such as the Toyota HiAce are the least imported JDM cars in the United States.
Approximately 25% of JDM cars imported are Nissans
Most JDM cars, especially sports cars, imported to the United States are mostly Nissans. This is not a reflection of Toyota, Subaru, or Honda making poor sports cars, but Nissan has a wider variety to choose from. For example, the Nissan Skyline was made as a sedan and coupe with different trim options, while the Toyota Supra was only made as a coupe.
Nissan also has more sports cars than any JDM manufacturer, among which the Nissan Skyline, Silvia, and Fairlady Z are the most imported to the US. Toyota mostly used the JZ series in their sports cars and performance sedans, and Nissan used a variety of engines in different cars. The RB engine series is mainly found on the Nissan Skyline. And the VQ and VG engines are found on the Nissan Fairlady and some performance sedans such as the Nissan Cedric and Gloria.
Frequently Imported JDM cars in the US
Nissan Skyline
The Nissan Skyline is among the most iconic JDM cars, and to some, it's the JDM car they always dream of seeing in their garage. Production started in 1957, and the last "real skyline" was produced in 2005. It's not just for its looks and excellent engine options, the Nissan Skyline is also featured in various movies and video games, including 2 Fast 2 Furious, Need for Speed, and Gran Turismo.
Top-of-the-range models, especially coupes, are the most desirable as they hold their value, and with JDM car prices increasing, having one or two you can dispose of comes in Handy. The GT-R spec is expensive but has the most tunable engine, a 2.6-liter RB26DETT. Tuners have taken this engine to over 700 horsepower with stock internals and bolt-on mods.
The Nissan Skyline R32 became one of the most imported JDM cars to the US in 2014 after new regulations made it possible to import cars over 25 years. Later in 1993, the Skyline R33 became legal for importation leaving the Nissan Skyline R34 the only illegal Skyline in the US. The Skyline R34 can be legally imported into the US in 2024.
Toyota Supra
Is that a Supra? Yes, it is. Toyota unveiled the Supra in 1978 based on the Celica XX liftback. Earlier generations are not that much imported into the US except the A70 Supra with the 2.0-liter twin-turbo inline-six engine. It's not as powerful as the 1JZ or 2JZ, but it's quite a powerhouse when modified. Towards the end of the A70's production, some models also got a 2.5-liter twin-turbo 1JZ-GTE. And it's just as powerful as the 3.0-liter twin-turbo 2JZ-GTE in an MK4 Supra.
The fourth-gen Supra (A80/MK4) is the Most imported Toyota in the USA. Most enthusiasts and owners associate it with Paul Walker's Supra in the first Fast and Furious Movie. In 2014 the MK4 Toyota Supra also became legal for import to the US. But it wasn't imported as much as the Nissan Skyline R32.
High spec Supras aren't expensive as Skyline GT-Rs, but they also appreciate. However, most owners are reluctant to sell. Apart from highly tunable engines and a great customizable platform, the Toyota Supra gives a nostalgic late 90s vibe when JDM manufacturers went out of their way to make some of the best cars.
View Toyota Supra Ads For Sale
Read our Toyota Supra Buying Guide
Mazda RX-7
Lightweight, Fast, and incredibly great looking, the Mazda RX-7 earns itself a spot among legendary JDM cars. Among other Flagship JDM sports cars, it's the only reasonably priced to date. So, what else makes the Mazda RX-7 so unique that Vin Diesel drove it in the first Fast and Furious Movie?
If you ask any Mazda RX-7 tuner, enthusiast, or owner why they love the RX-7, they won't give any other point except the engine. Mazda made a small rotary engine chugging as much horsepower as an RB26 or 2JZ. The engine bay is also spacious enough for any mods you'd prefer, from massive plate-sized turbos to custom piping.
Like any other JDM sports car, the Mazda RX-7 also appreciates value but not as much as a Nissan Skyline GT-R due to engine-related issues. It still ranks among the most imported JDM cars in the US, especially the FD (third generation). Other generations (FB and FC) aren't imported as much as the FD, but they still have rotary engines.
Read our Mazda RX-7 Buying Guide
Honda NS-X
The list cannot be complete without the Honda NSX, the JDM supercar everyone loves. However, it's not imported as much to the US as the Nissan Skyline or Toyota Supra. Part of the reason is that limited units were produced. It's also among the few Japanese cars sold in the United States. In the US, Acura, Honda's luxury unit, sold the Honda NSX as the Acura NSX.
Honda took inspiration from an F-16 fighter Jet when designing the Honda NSX, but that's not what makes it one of the best JDM cars out here. The Honda NSX was the first JDM supercar that inspired supercars and race cars, including being used as an F1 benchmark car. It's also among JDM cars that appreciate immensely; thus, most owners prefer to keep them in factory condition.
Read our Honda NSX Buying Guide
Nissan Fairlady Z
The Nissan Fairlady Z is among the few JDM cars with long production runs, only taking one-year breaks between 2000-2002 and 2020-2021. Very few JDM cars, including sports cars, produced in the 1960s are still in production. Due to high sales and positive feedback, Nissan has maintained to keep newer generations of the Fairlady Z true to their early predecessors.
Frequently imported Fairlady Zs include the 350Z, 300ZX, and 240Z, the most iconic in all model years. It's also among the most expensive JDM cars due to its rarity. The 300ZX and 350Z are some of the most common vehicles on drift tracks. They are cheap and have highly tunable engines, thus making them some of the cheapest drift builds.
View Nissan Fairlady Z Ads For Sale
Read our Nissan Fairlady Z Buying Guide
Nissan Silvia
The S chassis has always been the best drift chassis preferred by drifters worldwide. Some say it's better looking than the Skyline, and to some extent, it is, especially the Zenki Styled S14.
Apart from drifting capabilities, the Silvia S13, S14, and S15 are also loved for their tunability. You get the SR20 engine in these, which can be tuned to make 4-figure horsepower numbers, giving the Honda 4-cylinder engine serious competition. Market prices for the Nissan Silvia are also not that high, and you can get one cheaper than an RX-7.
View Nissan Silvia Ads For Sale
Read our Nissan Silvia Buying Guide
Subaru Impreza
The Subaru Impreza is one of the JDM cars that are effortlessly loved. It's cheap, has an average reliability rating, excellent handling, and will embarrass any loud sports car owner regardless of being a 4-door sedan. And the rumbling 4-cylinder boxer engine is one of the best engine soundtracks one can listen to.
Imprezas are also ridiculously cheap and have broad aftermarket support in the US. There's also something about the massive OEM hood scoop and wing on a WRX that makes you want to own one. Some units were sold in the US at the time of production, but the Subaru Impreza has higher import figures than its biggest competitor, the Mitsubishi Lancer EVO.
View Subaru Impreza Ads For Sale
Read our Subaru Impreza Buying Guide
Mitsubishi Lancer EVO
Mitsubishi discontinued the Lancer EVO, but the EVO culture remains among enthusiasts and owners. The Mitsubishi Lancer EVO is the most exciting production car built by Mitsubishi, even outdoing the over-engineered Mitsubishi GTO.
Like the Subaru Impreza, it also has an AWD system which ensures excellent handling. This feature helped Mitsubishi compete evenly against motoring giants such as Subaru, Mitsubishi, and Lancia in the WRC. The Mitsubishi EVO is also featured in the Fast and Furious Tokyo Drift and Who am I driven by Jackie Chan.
View Mitsubishi Lancer Evo Ads For Sale
Read our Mitsubishi Lancer Evo Buying Guide
Honda Civic
The Honda Civic is the little JDM hatchback that sports cars and supercar owners are afraid of. When stock, it's not as fast as a Toyota Starlet turbo or Nissan Pulsar GTI-R but in the hands of a good tuner, it can be turned into an absolute drag race weapon. Most people that import Honda Civics only buy them for the VTEC engines.
Like any high-demand JDM car, the Honda Civic also has comprehensive aftermarket support. From powertrain components to body kits and interior trims. You have to admit, the Honda Civic has poor build quality and doesn't have show-stealer looks.
Read our Honda Civic Buying Guide
Mazda Miata
Everyone loves a Mazda Miata, don't they? The Mazda Miata is also among the frequently imported JDM cars to the US. It makes a great first or beginner car for anyone. Its affordability, reliability, comprehensive aftermarket support, and pop-up headlights are praised.
Down the line, Miata owners sell to upgrade to better sports cars. But some tend to cling onto their Miatas and do crazy mods on them. It's said that there is no engine too big for a Miata. Some even swap HEMI V8 and Viper V10 engines, which are worth more than the car itself, on Miatas.
View Mazda Miata (Roadster) Ads For Sale
Read our Mazda Miata (Roadster) Buying Guide
JDM imports to the US will likely increase by a minimum of 3.5% annually for the next 5 years.
More JDM cars will be imported into the US in the next few years, with cars becoming legal for import every year. For example, the Nissan Skyline R34 will become legal to import into the US in 2024. Thus, Skyline import figures will shoot during that year. Early 1998 production units can be imported as early as 2023.
Among other cars that can be legally imported into the US in 2023, the Toyota Supra and later production units of the Nissan 300ZX will be imported in high numbers. JDM-spec FD RX-7s will also be imported since most prefer the JDM-spec RX-7 to the North American spec made from 1993-1995. The JDM RX-7 was made from 1992-2002. JDM car import figures are expected to drop after around 2027-2030 as cars produced after 2002-2005 aren't as desirable as those manufactured in the 1990s.
Conclusion
JDM car culture in the United States is ever-growing, and so is the demand for JDM cars. Ranging from tiny Kei cars to iconic sports cars that revolutionized the automotive industry, enthusiastic buyers will not be short of choices. Due to high demand, local JDM dealerships continuously import JDM cars to sell or sell on behalf of buyers who cannot do it independently.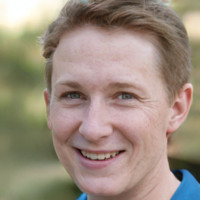 Latest posts by Christopher Weydert
(see all)