We have built a list of what we believe are the 8 best JDM Trucks that you can get for under $10,000.
1988 Nissan Sunny Truck: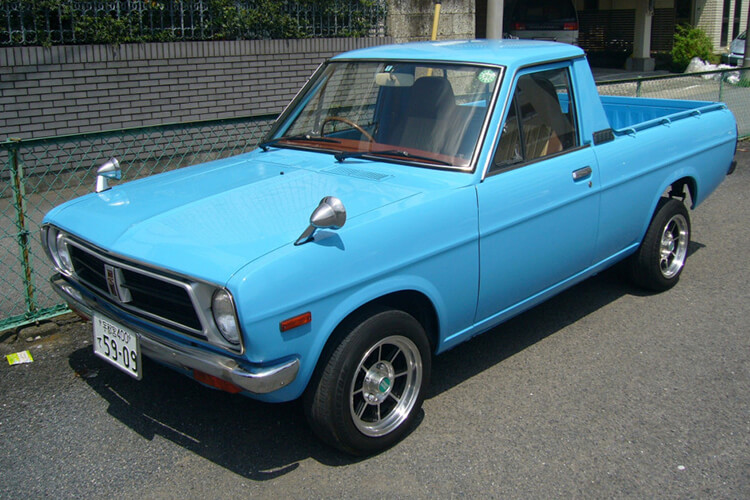 Minitrucks rejoice! This is Nissan's version of the VW Caddy. Unlike the VW, this is a reliable workhorse that is just the right size for those who don't have a lot to haul around. In addition, its classic looks and dual fender-mounted mirrors give it a style that's unlike anything else on the road.
View Nissan Sunny Ads For Sale
1993 Subaru Sambar Truck: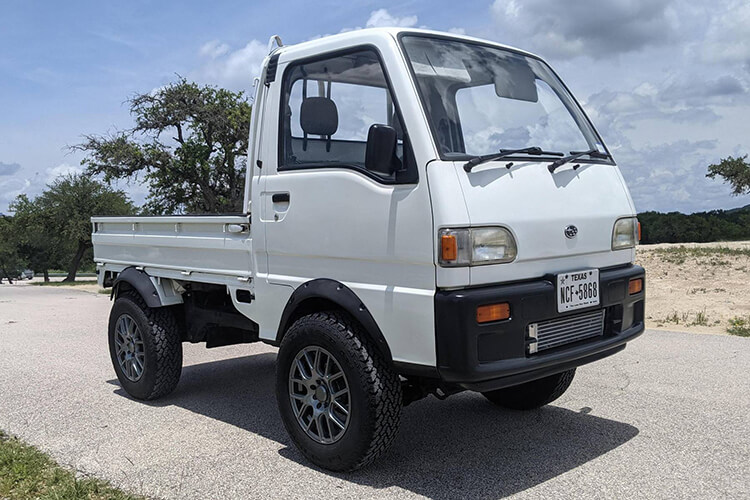 This mid-engine Kei truck is designed to move anything you can throw in it while being good and very good on gas. Its compact size makes it a favourite for contractors driving around tight city streets. Furthermore, the fold-down bed sides add to its practicality.
View Subaru Sambar Ads For Sale
Read our Subaru Sambar Buying Guide
1992 Mazda Bongo Brawny Truck: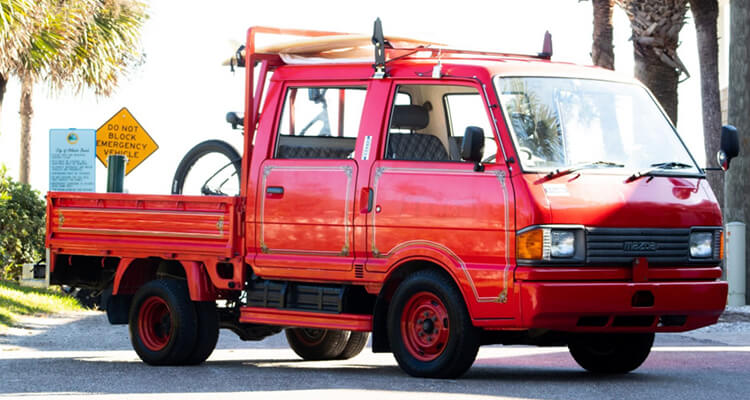 If you are looking for something compact in size that can carry more than two people, then the Mazda Brawny is for you. This ex-firetruck is a crew cab, a dually truck that can carry your staff and their equipment.
Read our Mazda Bongo Buying Guide
1990 Datsun D21: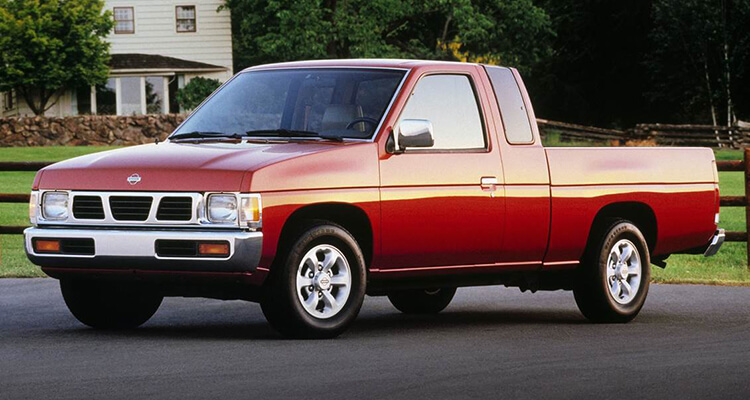 Rarely do you see a crew cab Datsun, but we found this capable 4×4 gem for you. The manual transmission and economical four-cylinder engine is ready to conquer any terrain you might throw at it.
1990 Suzuki Carry Kei Truck: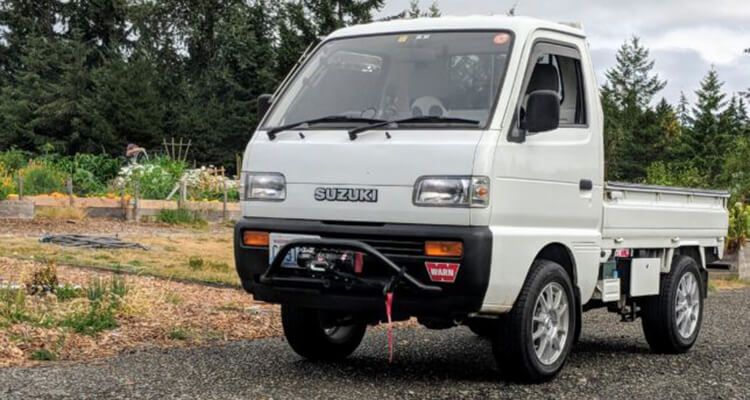 As you know by now, Kei trucks are the preferred mode of transport for tradesmen in Japan. The reason for that is that they have small engines, are compact in size, and can fit nearly anywhere. As people are becoming more and more aware of their existence in North America, we are sure to see an influx of them as we become more conscious of our carbon footprint.
View Suzuki Carry Ads For Sale
1993 Mitsubishi MiniCab: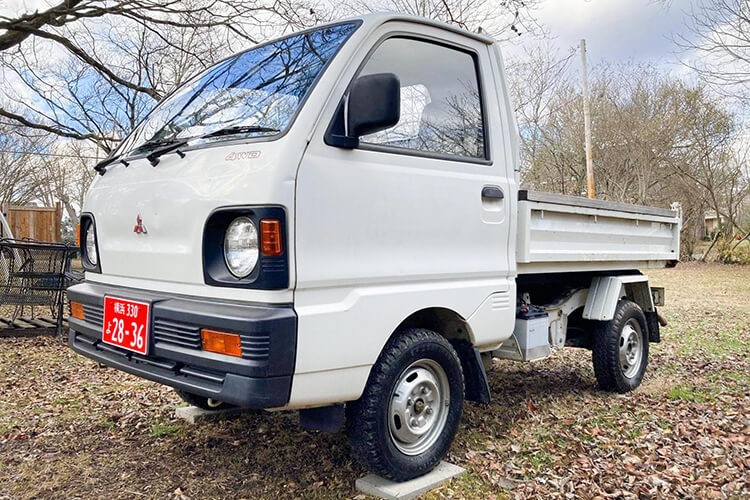 The Mitsubishi Minicab can be used as a regular truck or a flatbed thanks to its fold-down sides. This makes it possible to carry much larger objects in this tiny Kei truck. The cab-over design allows for a much more compact design when compared to regular trucks.
View Mitsubishi MiniCab Ads For Sale
1986 Honda TN ACTY Super Delux 4×4: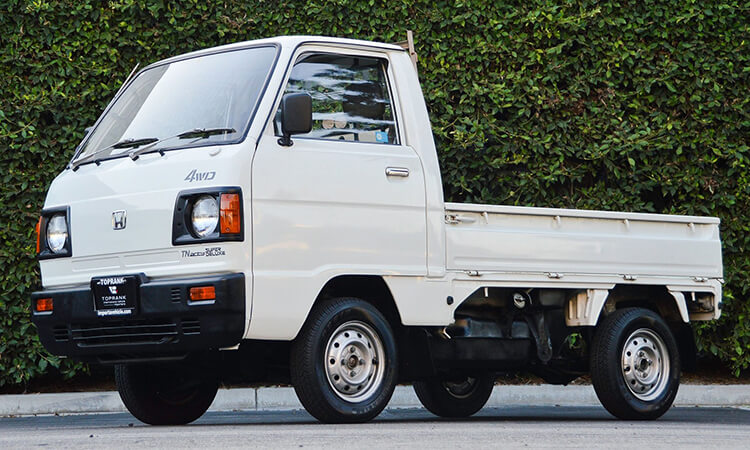 Ideal for people who live in snowy areas, the Acty is a Kei truck that has a very capable 4×4 system willing to go through just about anything. The added five-speed gearbox will give you ultimate control of the road.
Read our Honda Acty Buying Guide
1991 Daihatsu HiJet 4WD Mini-Truck: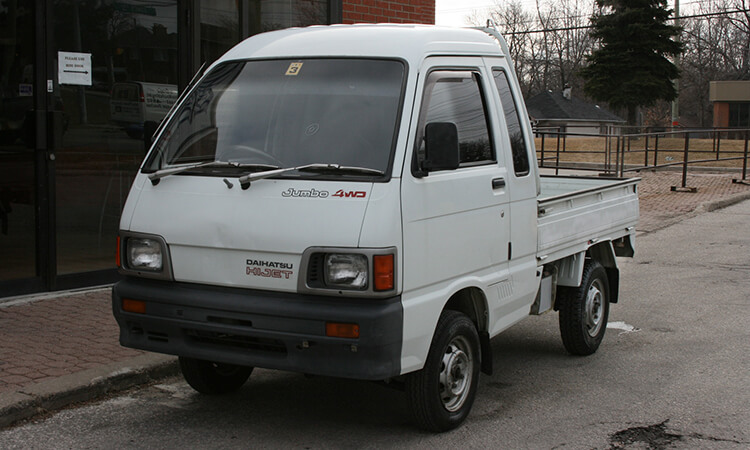 Yet another 4WD Kei truck. This one is manufactured by Daihatsu and comes with a four-speed manual. The bed can be folded down for carrying unusually big items. Snow, sand, mud, etc., this truck will go through it all with ease!
View Daihatsu HiJet Ads For Sale
FAQ
Where can I buy a Kei Truck?
Like any other JDM car, Kei trucks are listed on Facebook Marketplace, Craigslist, and other online listings. But you have a better chance of scoring one in pristine condition if you check out JDM-specific online listings and dealerships.
Which type of oil should I use in a Suzuki Carry Kei truck?
There are several types of engine oil you should use on a Suzuki Carry Kei truck. Suzuki recommends 10W-30 oil, but you can also use 10W-40, 15W-40, and 20W-50 oil if the truck is in constant use.
How can I import a Kei truck to the US?
Provided a Kei truck is over 25 years old, you can legally import it to the US. You can import one through local importers in the US or exporters in Japan. There's also the option of buying one in Japan and importing it through an import agency that will ship and clear the port documentation for you.
Which is the best Kei truck?
The Daihatsu Hijet, Suzuki Carry, and Honda Acty are the best Kei trucks you can buy. All come with a flatbed, and you can also find them with dump truck beds. Features are similar across the three, but the Suzuki Carry is the safest, with dual front airbags, ABS, and other essential safety features. The Honda Acty is the most powerful as the engine is rev-happy, just like any other Honda engine. If you want a Kei truck with some modern tech and a balance between the two, the Daihatsu Hijet is the micro-truck for you.
Hot to identify the make and model of a Kei truck?
Identifying the make and model of Kei trucks can be tricky since all have similar front ends and beds. The easiest way is to look at the badging, where you'll find the make and model. You can also check the interior for manufacturer logo badging. If you still can't find the make and model, check the VIN online or the engine that might have some manufacturer information.
What is the maximum load I can carry on a Kei truck?
The maximum load you can carry on a Kei truck is 770 pounds (350kg) to 880 pounds (400kg), depending on the make and model and year of manufacture. Upgrading the suspension should enable you to carry more, but most Kei truck beds can handle as much weight as a pickup truck bed.
Where is the engine located on a Kei Truck?
Most buyers will try and lower the cabin to locate the engine on a Kei truck, especially when inspecting one they want to buy. If this has ever happened to you, don't worry, you are not alone. The engine on a Kei truck is underneath the bed. You can access it by opening the hatch in the middle of the bed.