Toyota Supra Buying Guide
The one. The legend. The Toyota Supra. Arguably the most famous Toyota, the Supra is up there with the most iconic Japanese cars ever made. Even if you're not a car enthusiast, you've surely heard of the Supra. It was in production from 1978 to 2002 and spanned four generations. In the last few years, the famed automaker teased fans with talk of a new Supra and in May 2019, the die-hard fans were finally able to get their hands on the new, fifth-generation Supra known as the J29.
The J29 was, and still is, a highly controversial car as the purists do not feel that it is a genuine Toyota, due to the company joining forces with BMW. Take what you want from it, but it has definitely proven to be a popular car regardless of the public's outlook on it.
Since its initial release in 1978, the Supra was a sports car that followed the same basic recipe: front-engine, RWD three-door liftback coupe. It has gained the reputation for being the ultimate JDM car thanks to its 2JZ engine that, nowadays, can be tuned north of 1000hp. However, the Supra had very humble beginnings.
In this buyer's guide, we are going to go into detail about the pros and cons of owning a Supra, the different models and generations, average prices, etc. We intend to give you as much information as possible before you go out and purchase one of these legendary sports cars.
Pros and Cons
Pros:
Renowned Toyota reliability
Huge aftermarket support
Bulletproof 2JZ twin-turbo engine
The fourth-generation Supra has a timeless appearance
Optional six-speed manual
It's an iconic car
It has been in production for 25 years and counting
Cons
Stock, pristine models are becoming increasingly harder to come by
Driving in wet conditions can be hazardous
Hard to find a hardtop model
Too many poor-quality aftermarket parts
Only seats two people comfortably, even though some models were technically 2+2
Common Issues
As iconic as the Supra might be, it still has its fair share of issues. We have scoured internet forums and websites far and wide to find some of the most common issues regardless of generation. Like with most models, issues are bound to appear as the car ages. There is no amount of testing or research and development that a carmaker can do to ensure a car will never have issues.
Here are some of the most common issues Supra owners have reported:
Cylinder head gasket failure. If you know anything about cars, then you know that when a head gasket fails, it means money. On the Supra, this is usually due to the head bolts being improperly torqued. The best way to look for this issue is to check the water temperature and look for white smoke coming from the exhaust.
Low power/Running rough. This issue is most commonly caused by the exhaust gas recirculation valve getting blocked up. Their issue can be easily resolved by removing the EGR valve and cleaning it. There are tons of videos online detailing how to do this.
Headlight issues. If you have an imported Supra, you will most likely encounter this issue. On Japanese cars, headlight covers were only made of plastic, and years of UV damage from the sun's rays have taken a toll on them causing them to have a hazy, yellow look to them. The easiest way to fix this problem is to buy genuine glass headlight covers. Not only are they more durable, but they are also UV resistant.
Coil packs. Another common issue that owners have reported was that the coil pack clips seem to break over time due to the intense heat they are exposed to. This is not an expensive or difficult issue to resolve; it's simply an annoyance.
Age-related problems. On the older models, issues such as rust, worn-out weather stripping, and random rattles and creaks are common due to age.
All the issues mentioned above should serve as a guide for you, so you know what to look for when you are in the market for a Supra. Overall, the car is very reliable, and this should not stop you from making your dream car a reality. Remember, every car has issues in some form or another.
Average Prices
If you have been following the car market over the last few years, you will know that the Supra, especially the MKIV generation, has skyrocketed in price. Some examples can sell well above $100,000. This may seem unattainable for the average person, but rest assured, as some examples can still be had for under $7,000.
Comparable Alternatives
There are plenty of other alternatives that use the famous, front-engine, RWD sports car formula. Almost every auto manufacturer has its own version, although not many have come close to the notoriety that Toyota has gained over the years with Supra.
Here are some of the closest Supra competitors:
Models and Specifications
The Supra is currently in its fifth generation and is being built in conjunction with BMW at their factory in Graz, Austria. In this section, we're going to get into more detail about all the generations and what made this car the icon that it is today.
1978-1981 Toyota Supra First Generation (A40/A50)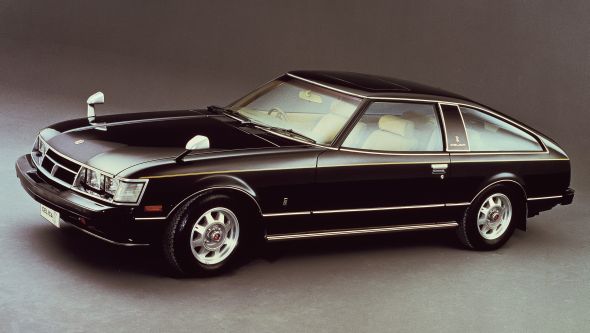 The first generation Supra was built between 1978-1981. It was largely based on the Celica as it used the liftback trunk and doors. In some markets, it was even known as the Celica Supra. The only main difference was that it was made 129.5mm longer in order to accommodate the inline six-clinger engine as the Celica was only offered with a four-cylinder engine at the time.
Three inline-six engines were offered, ranging from 2.0L all the way up to 2.8L. Strangely enough, the power on the 2.0L was 123hp, while the 2.8L made only 117hp. There was also a 2.6L engine which made 110hp. For transmissions, Toyota had three choices: two four-speed automatics and one five-speed manual.
As standard, the Supra came with disc brakes on all four wheels, a stabilizer, and lateral track bar, and a four-link rear suspension. Customers could opt out of power windows and locks, cruise control, and an optional sunroof found on the convenience package. Additional features included an available tilt and telescoping steering wheel, tonneau cover, and available zippered pockets on the back of the front seats for storage. Overall, the Supra was quite a high-end sports car for that time period.
1978-1981 Toyota Supra Second Generation (A60)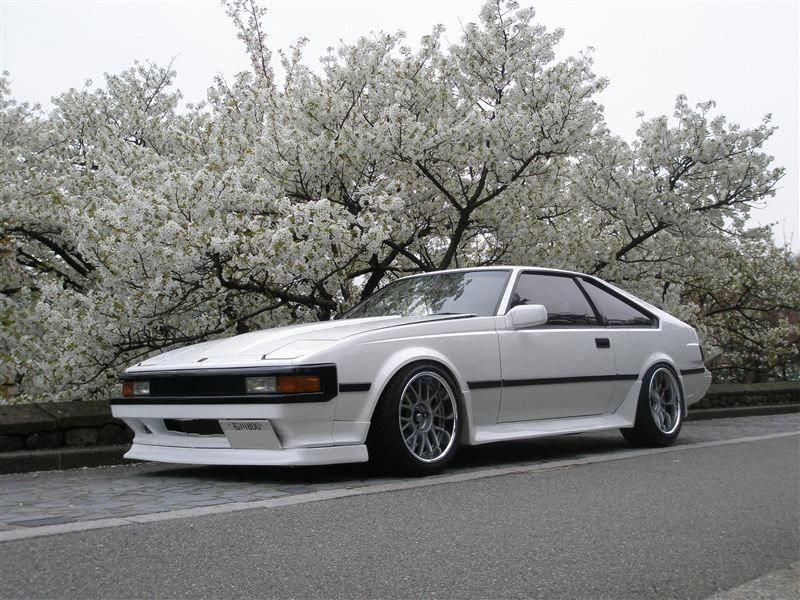 The second-generation Supra was in production form from 1978 to 1981, and it was still named the Celica Supra or the Celica XX in Japan. It still wasn't its own model, but that would soon change. Major exterior differences could be seen in the second generation. These included the pop-up headlights and an overall boxier styling approach. In addition to that, the new supra was slightly longer and wider than its predecessor.
Toyota responded to customers' demands for more power by adding a further two engines to their lineup, bringing the total up to five. They now offered three 2.0L engines and two 2.8L engines. The 2.3L from the previous generation was no longer available. The available transmissions were also bumped up to five. They included three five-speed manuals and two four-speed automatics. Horsepower numbers ranged from 125hp all the way to 178hp.
North America received two distinct models. Those were known as the "Performance Type" and the "Luxury Type", or "P-Type" and "L-Type" for short. Mechanically, they were the same, but cosmetic differences made it possible to tell the two models apart. The P-Type was fiberglass fender flares and an eight-way adjustable seat, whereas the L-Type did not. The easiest way to tell the two models apart was the transmission. The Luxury Type came with an automatic and the Performance Type was equipped with a five-speed manual. Moreover, the L-Type had a digital instrument cluster that consisted of a digital speedometer and tachometer and an electronic fuel and coolant level gauge. Lastly, all P-Types came with optional headlight washers, while the L-Type never did.
1986-1993 Toyota Supra Third Generation (A70)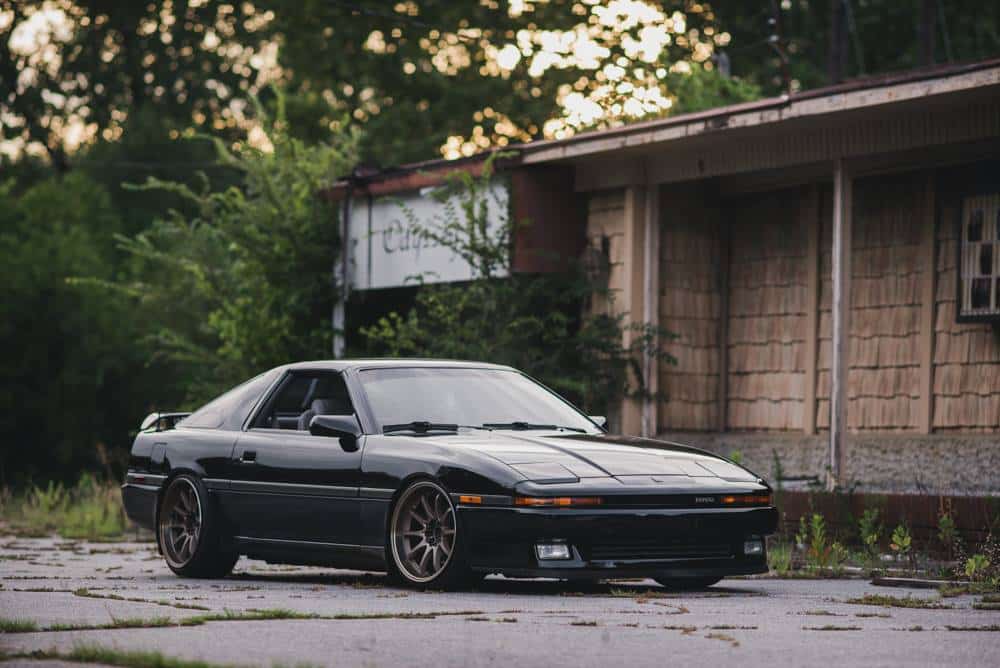 Finally, in 1986, the Supra became its own brand as it was no longer associated with Corolla. The third generation was built for seven years (1986-1993). Although the Supra cut ties with the Corolla, it was now related to the Soarer mechanically.
Toyota kept the 1G engine lineup for the previous generation but added two 7M engine variations. The now-iconic 1JZ was also added to the list and for the first time ever, the Supra was making over 200hp from the factory with the highest-powered engine (1JZ) making 276hp. This time around, only three transmissions were available: two five-speed manuals and one four-speed automatic.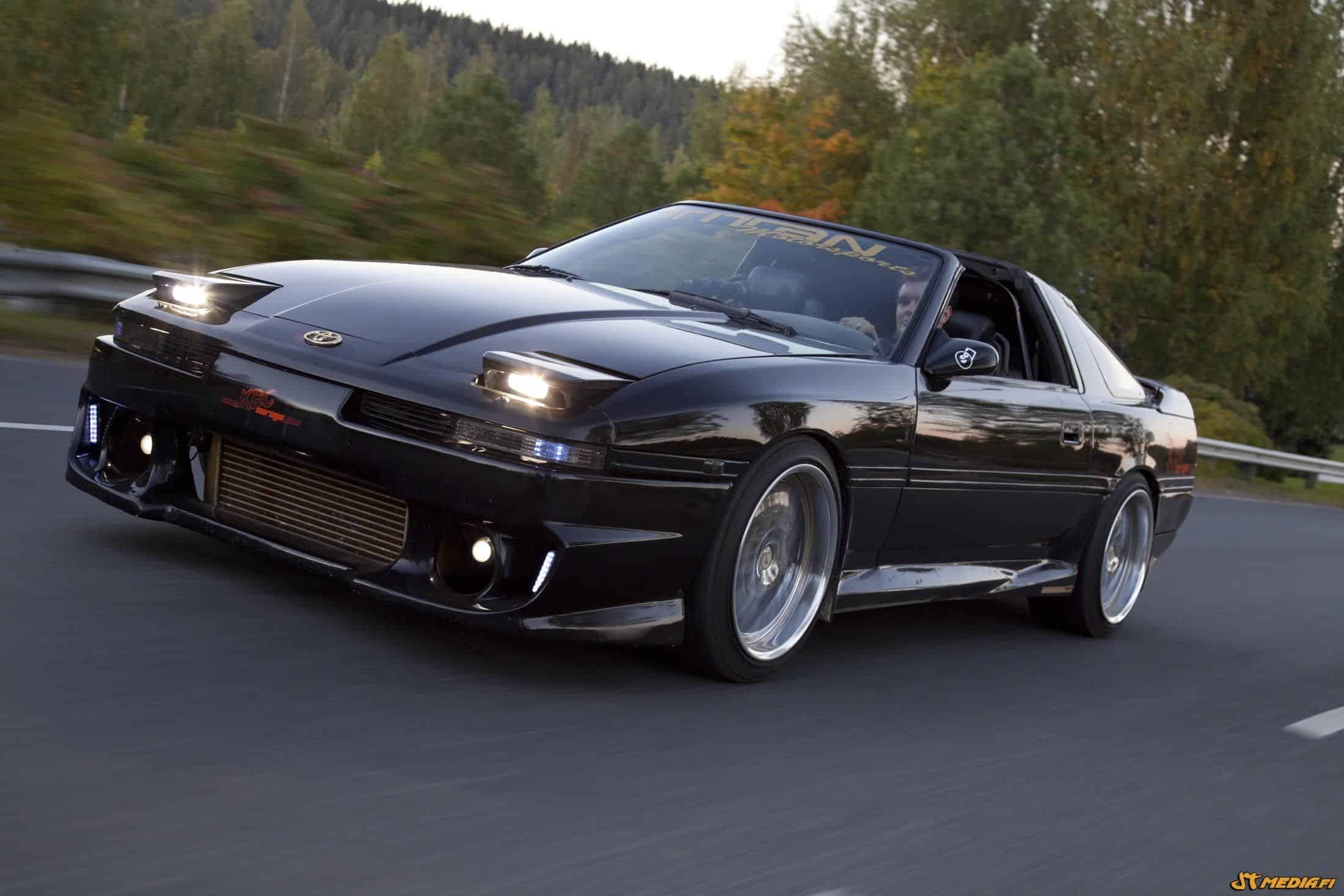 Technology was the main focus for Toyota when it came to the third-generation Supra. Some of the optional equipment available was a three-channel ABS system and an electronically controlled shock absorber that varied the damper rates depending on the driving style. In addition, all models came with double-wishbone suspension as an available Targa top. There was an optional metal sunroof that became available in 1991.
A total of 241,471 units were made for this generation.
1993-2002 Toyota Supra Fourth Generation (A80)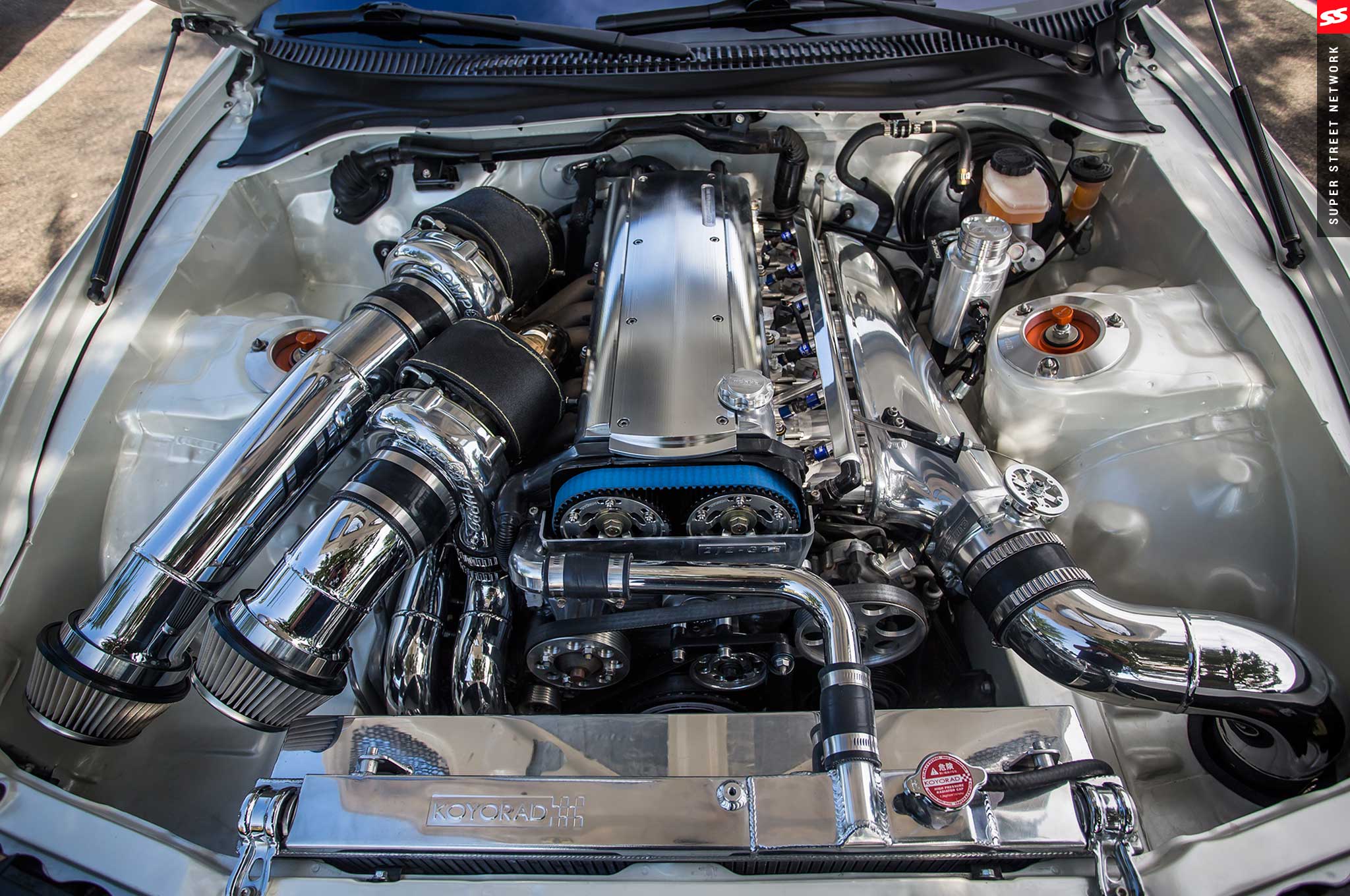 This was the longest-produced generation Supra to date. It was made in 1993 and went all the way up to 2002, totaling up to nine years. This time around, the exterior looked sleeker and more rounded than in previous generations, and it focused even more on performance.
Only two engines were offered for this generation. Both were 3.0L 2JZ variants; one was N/A while the others had two turbos strapped to them. Power went from 220hp, all the way up to 326 for the twin-turbo, later models. Three transmission choices were offered, including one five and one six-speed manual transmission and a four-speed automatic.
Although it still borrowed many parts from the Soarer/Lexus SC, the Supra was a total of 340mm shorter, cementing its focus on performance. In addition, many components used lighter materials such as plastics, aluminum, and even magnesium in some instances. Technology and safety were still very important for Toyota. Supra models came with dual airbags, bigger brakes, wheels and tires. With all this added tech, the car was still 200 lbs. lighter than its previous generation. After all the dust settled, the Supra ended up with a nearly 50/50 weight distribution, making it a very capable track monster.
Sadly, by the late 90s, coupe sales in general were on the decline in North America, and Toyota decided to pull the Supra from Canada in 1996 followed by the US in 1998. It continued to sell in Japan up until 2002.
2019 Toyota Supra Fifth Generation (J29/DB)
After teasing the world for years, Toyota released the new Supra in 2019. It was met with mixed reviews as the die-hard fans did not like that it was basically a BMW Z4 with Supra badges glued on. People and auto journalists are slowly starting to warm up to the fact that it is just a re-badged BMW and is accepting it for what it is. In North America, the new Supra is offered with one engine configuration. That is the infamous 3.0L inline-six from the Bavarian automaker and it produces between 335hp-382hp depending on the market it is sold in. Japan and Europe do offer a four-cylinder engine that produces 194hp-255hp. As far as gearboxes go, you can only get the car with an eight-speed ZF transmission. This may be a slap in the face for the purists, but in Toyota's defence, it can shift faster than any human ever will. That being said, it still takes away from the feeling of driving a sports car.
Production Numbers
| | |
| --- | --- |
| 2019 | 2.884 |
| 1999 | 24 |
| 1998 | 1.232 |
| 1997 | 1.379 |
| 1996 | 852 |
| 1995 | 2.266 |
| 1994 | 3.405 |
| 1993 | 2.901 |
| 1992 | 1.193 |
| 1991 | 3.623 |
| 1990 | 6.419 |
| 1989 | 14.544 |
| 1988 | 19.596 |
| 1987 | 29.907 |
| 1986 | 33.823 |
| 1985 | 23.568 |
| 1984 | 29.871 |
| 1983 | 26.972 |
| 1982 | 34.048 |
| 1981 | 16.146 |
| 1980 | 21.542 |
| 1979 | 26.207 |
FAQ
How much is an MK4 Toyota Supra?
The Toyota Supra MK4 starts at approximately $20,000 for a base-spec model with a naturally aspirated engine with an automatic transmission. But prices can go over $50,000 and even $100,000.
Is a Toyota Supra MK4 fast?
Yes. At the time of production, the MK4 Toyota Supra was among the fastest JDM cars and one of the fastest cars globally, with a 0-60 time of just under 5 seconds, and did the quarter-mile in around 13 seconds.
What engine is in the Toyota Supra?
Apart from the known 1JZ and 2JZ engines, earlier generations of the Toyota Supra used Toyota's M-series and 1G-series engines.
How much horsepower does a MK4 Toyota Supra have?
Earlier generations of the Toyota Supra made between 100 and 230 horsepower. Power output doubled when Toyota started using the 1G, 1JZ, and 2JZ in the Toyota Supra. For example, Supras with the twin-turbo 1JZ-GTE and 2JZ-GTE made over 300 horsepower which was dialed down to 276 horsepower on paper due to the Gentlemen's Agreement of 1988.
How much does a Toyota Supra weigh?
The Toyota Supra weighs 2500 to 3500 pounds depending on the year of manufacture. Later generations, A70 and A80 are the heaviest at approximately 3500 pounds, while the A40/A50 and A60 Supra weigh between 3000 and 3400 pounds.
When did production of the Toyota Supra begin?
Toyota began production of the Supra in 1978 based on the Celica Supra, a 2-door liftback Coupe also known as the Celica XX.
Where can I buy a Toyota Supra?
You can either buy a Toyota Supra Locally from JDM dealers or from owners selling. You can also import one since Toyota Supras are Legal to import in the United States.
Why is the Toyota Supra so popular?
Apart from featuring in various movie franchises and game series such as Fast and Furious and Gran Turismo, the Toyota Supra is also among the cars that revolutionized motorsports and car tuning in Japan and worldwide. Smokey Nagata, who founded Top Secret, a tuner house in Japan, also drove a Toyota Supra. He was arrested for trying to reach 200mph driving on a public highway in the UK.
Is that a Supra?
This catchphrase was generated when a carwash expressed his shock after seeing a Toyota Supra, unaware that a fellow employee was recording, and posted the video on Snapchat on 25th April 2018.
What is the Toyota Supra's top speed?
250km/h. Regardless of the Gentleman's agreement of 1988 that automakers shouldn't make cars going over 180km/h, Toyota and others, including Nissan and Honda, went against it.
Sources
How to Import a Toyota Supra
Read our ultimate guide, How to Import a Car from Japan.
Can you make this guide better? Are you a huge fan of the Supra? If so, please contact us.