Toyota Celsior Buying Guide
The Toyota Celsior is a full-size luxury sedan manufactured by the Lexus division of Toyota. Outside of Japan, the Toyota Celsior is known as Lexus LS. The Celsior stayed in production from 1989 until 2006 before it was discontinued. The project started in 1983 and its costs were close to 1 Billion US dollars before the production began in 1989.
The LS stands for ''Luxury Sedan'', but Celsior is taken from the Latin word ''Celsus'', which means ''lofty'' or elevated. The first three-generation cars are all powered by a V8 engine and are rear-wheel drives. The car is fully equipped with all the luxuries you can expect in a luxury sedan, a powerful engine and a well-designed suspension to provide a comfortable ride. You can still enjoy the car, as it is capable of reaching a top speed of 250 km/h with good acceleration.
This guide contains information about all the things to look out for when buying a Toyota Celsior.
Pros and Cons
Pros:
Very comfortable ride
V8 with Rear-wheel Drive
Legendary Toyota reliability
Good handling
Great for long trips
Equipped with high tech features (from its era)
Cons
Vanilla styling
Quite long so it can be difficult to drive or park in the busy places
Low mileage on fuel
The rear seats don't fold down
Common Issues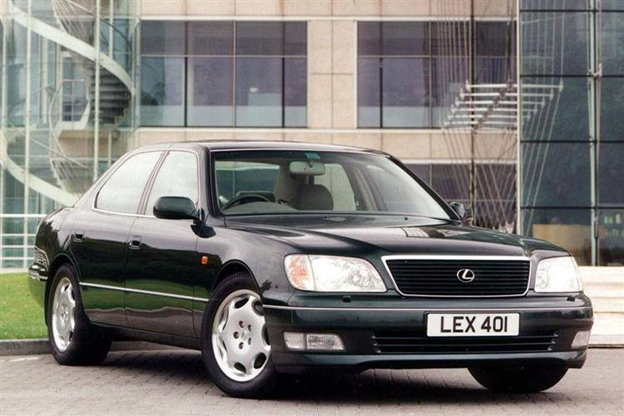 The first-generation cars are now nearly 20 years old and like many old cars, the weak points cause trouble at regular intervals.
Suspension parts such as lower ball joints, sway bar bushings, and strut rod bushings normally are worn out on cars with high mileage and you should get them fixed without second-guessing it. Otherwise, it'll be an expensive bill when the suspension gives out.
The capacitors in the ECU tend to leak on cars manufactured from 1990 to 1997. These leaks tend to create all sorts of issues, ranging from hard starting to rough running. The only solution is to replace the damaged capacitor.
Another common problem with the Celsior is a faulty instrument cluster panel. The LED lights go out on the needles, while the tachometer and speedometer needles are stuck at zero sometime. Both are quick and easy fixes.
The Celsior is a bulletproof car mechanically with no recurring problems on the same model of the car. The breakdowns are mostly down to poor regular maintenance of the car. It is of utmost importance that you keep the older cars well maintained for a trouble-free ride.
Differences between JDM & USDM
Here is a great video showcasing the differences between a JDM Toyota Celsior and USDM Lexus LS 400.
Average Prices
When the Celsior was first released in 1989, the price of the launch car was $35,000 US. Pricing for a used Celsior can start as low as $4,000 USD and averages around $10,000 USD. Pricing will vary quite a bit depending on the number of miles the car has and the maintenance level of the car.
Comparable Alternatives
Toyota invested a ton of money and resources to compete in the full-size, luxury sedan market.
Volkswagen Phaeton
Bentley Arnage
Mazda 929
Lincoln Town Car
There is quite a long list of cars that fall into this category, but the models above will give you an idea of the type of car you will get.
Models and Specifications
1989-1994 Toyota Celsior First Generation (XF10)
The production of the first generation of cars began in Japan in May 1989. The car is powered by a 4.0L 32-valve V8 engine, which produces nearly 250 hp (190 kW) and 353 N.m (260 ft. lb) of torque. The big V8 engine is mated to a 4-speed automatic transmission. The car is capable of doing 0-100 in 8.5 sec and can reach a top speed of 250 km/h (155 mph).
Some of the features of the first generation Celsior include an automatic tilt-and-telescoping steering wheel with an SRS airbag, an electrochromic rear-view mirror, and power-adjustable shoulder seat belts. One of the smart features of the car is the memory system, which stores the driver's seat, side mirror, seat belt and steering wheel positions.
From 1992 to 1994 the car received 50 different upgrades; most of them due to direct feedback from the customers. Some of the big changes were the introduction of larger disc brakes, wheels, and tires and upgrades to the suspension and power steering system to improve handling.
1994-2000 Toyota Celsior Second Generation (XF20)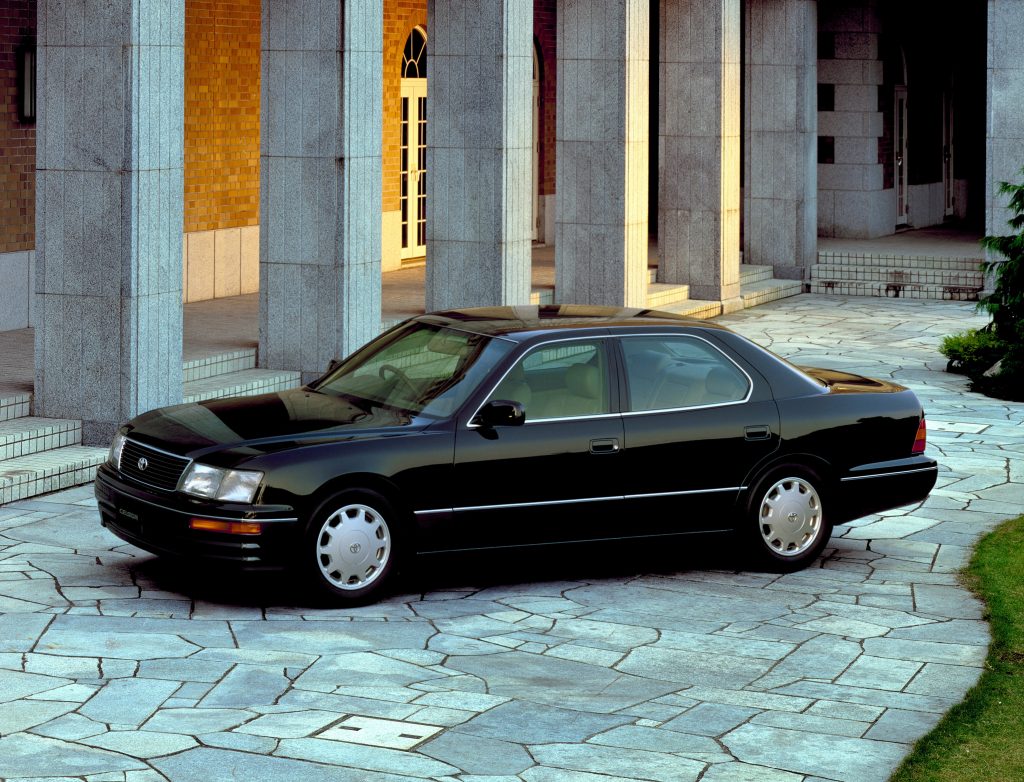 The second-generation Celsior was made public in November 1994. The key notable changes included a longer wheelbase car with the same V8 engine, but with more power and torque. The wheelbase was increased by 36 mm (1.4 in), allowing for more interior space and extra legroom of 66 mm (2.6 in) for the backseat passengers.
The upgraded engine produces 260 hp (194 kW) and maximum torque of 366 N.m (270 ft-lb) slashing the 0-100 time by 1 whole second.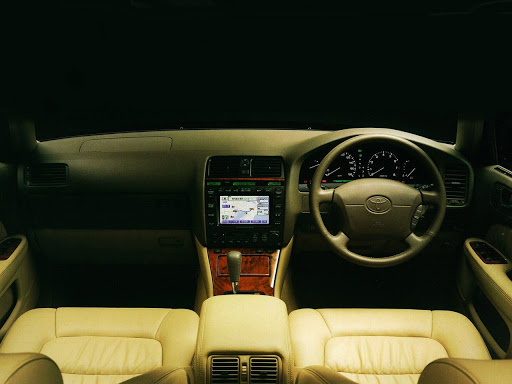 The Toyota Celsior (Lexus LS 400) received yet another engine upgrade in 1997. This time, the redesigned engine utilized VVT-I technology for better acceleration and fuel economy. These improvements added another 30 hp and 41 N.m of torque to the V8. Suspension and handling characteristics were also tweaked for better performance. The 1997 model included a 5-speed automatic gearbox for a better driving experience.
2000-2006 Toyota Celsior Third Generation (XF30)
The 3rd generation Celsior is completely different from the previous two generations because of a newly redesigned body, numerous interior changes, and some new technological features. The engine was a ULEV (Ultra Low Emission Vehicle) 4.3L V8 that made 290 hp (216 kW) along with 434 n.m. (320 ft-lb) of torque. It was available with either a 5-speed or 6-speed automatic transmission. The suspension consisted of a double-wishbone setup on all four wheels for an amazingly comfortable driving experience.
On the exterior, the front is very striking with a large front grille. The addition of quarter windows on the rear doors and rounded trapezoidal headlamps completed the look.
The sedan received many high-tech upgrades in 2003 to stay ahead of the competition. A dynamic Radar Cruise Control system with a radar sensor was installed for all-weather operation. In 2004, a ''low-speed tracking mode'' was added along with Pre-Collision System. Additional changes were introduced to the exterior which included restyled front and rear fascia, alongside different wheels and LED taillights.
Sales Numbers
Year Exports Production Domestic Sales (US)
1989 – 11.574
1990 41,901 42,806
1991 41,228 36,995
1992 32,472 32,561
1993 28,187 23,783
1994 21,390 22,443
1995 22,433 23,657
1996 22,810 22,237
1997 17,782 19,618
1998 22,730 20,790
1999 17,198 16,357
2000 11,098 15,871
2001 31,473 31,110
2002 27,033 26,261
2003 21,461 23,895
2004 31,697 32,272
2005 28,902 26,043
2006 30,908 19,546 + (34,833 Global)
FAQ
Is the Toyota Celsior a reliable car?
Yes. The Celsior is manufactured by Toyota and featured legendary Toyota reliability.
Are spare parts for the Toyota Celsior easily available?
Yes, the Toyota Celsior shares parts with the Lexus LS400 and parts are available in local shops and online. The Celsior was discontinued in 2006 but the Lexus LS is now into its fifth generation. So parts should not be a problem.
Which year of Toyota Celsior should I buy?
It's generally considered that the 2nd and 3rd generations (1994-2000) are a great combination of high-tech features and the highest reliability.
Is the Toyota Celsior a VIP car?
Yes, the Toyota Celsior is one of the most popular vehicles used for VIP styling. As a large, full-size luxury sedan it's a perfect platform for building a VIP-style car.
Does the Toyota Celsior use air suspension?
Air suspension was an option on the Toyota Celsior and Lexus LS400 from 1989 to 1992. The 1992-1994 model introduced the world's first Skyhook adaptive computerized air suspension, 7 years prior to the Mercedes Benz equivalent.
Is the Toyota Celsior rear-wheel drive?
Yes, the Toyota Celsior is an RWD vehicle. Its counterpart, the Lexus LS, was available with AWD starting in 2006 however the Celsior was no longer in production at this time.
Does the Toyota Celsior come in AWD?
No. While the 4th generation (XF40) Lexus LS 460 was available in all-wheel drive, the Toyota Celsior had ceased production at this point.
Does the Toyota Celsior come with a V8?
Yes, all years of the Toyota Celsior are equipped with a reliable Toyota 8-cylinder engine. The early model Toyota Celsior featured the legendary, 4.0L Toyota 1UZ-FE V8.
How much does a Toyota Celsior weigh?
The Toyota Celsior weighs 3,725 pounds.
Sources
How to Import a Toyota Celsior
Read our ultimate guide, How to Import a Car from Japan.
Can you make this guide better? Are you a huge fan of the Toyota Celsior / Lexus LS? If so, please contact us.