Toyota Altezza Buying Guide
Have you ever wondered where the name "Altezza taillights" came from? Believe it or not, it came from the name of the model that originally had them, the Toyota Altezza. That's right, those clear lense taillights that were so popular in the late '90s and early '00s were first introduced on the Toyota Altezza or Lexus IS, as it was known in North America.
Although the Lexus IS still lives on to this day, the Altezza was only sold in Japan from 1998 to 2005 and discontinued after just one generation in favour of its more luxurious brother. It was a mid-size sedan designed to take on the likes of the BMW 3 Series, Nissan Skyline/Maxima, Mercedes Benz C-class, and so on.
This guide is going to provide you with all the possible information you will ever need if you are thinking of buying this RWD sedan with an available 2JZ engine. We have created the most comprehensive buyers guide available to make your selection that much easier.
Pros and Cons
Pros:
Unparalleled Toyota reliability
Available 2JZ engine (non-turbo)
It's a practical RWD sedan
Comfortable interior
Available in a manual transmission
Cons
Poor handling
Weak rear differential
Poor throttle response
Small engines can be quite undersized for the car
Poor gas mileage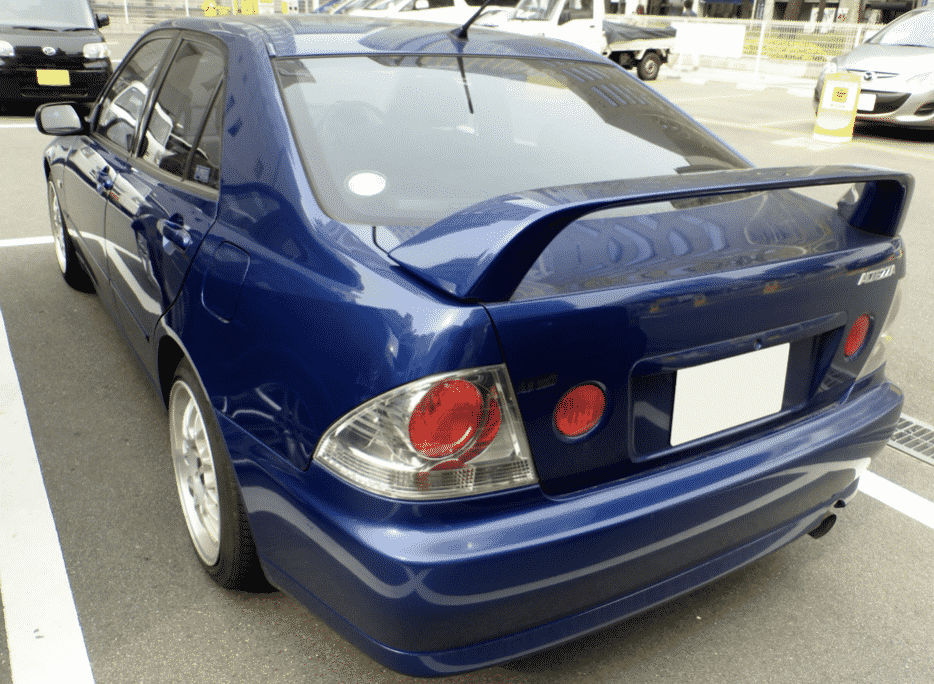 Common Issues with Toyota Altezza
As we mentioned in the pros and cons section, the Altezza is not immune to certain issues. As this car is getting up there in age, they have been well documented, and owners have stated what the most common issues are with these cars.
Lower ball joins seem to be the Achilles tendon of the Altezza. There are numerous posts about how these fail prematurely, especially in countries where the roads aren't the greatest. The best thing to do is to get them inspected regularly to avoid any unwanted surprises.
As with many other cars, the timing belt needs to be replaced every 80k-100k km (48k-62k miles) in order to avoid catastrophic engine failure due to it being an interference engine.
Depending on the engine you have the power steering pump can be another weak part under the hood. Cars with the 3S-GE engine were well known to have pumps fail prematurely. Alternatively, the Altezza's quipped with the 1G-FE engine seemed to be spared of this problem.
Although many purists say that a manual transmission is a must, that may not be the case here. Many owners have complained that the clutch/transmission develops a bit of a "clunking" as these cars age. Owners with the automatic transmission do not report having this issue.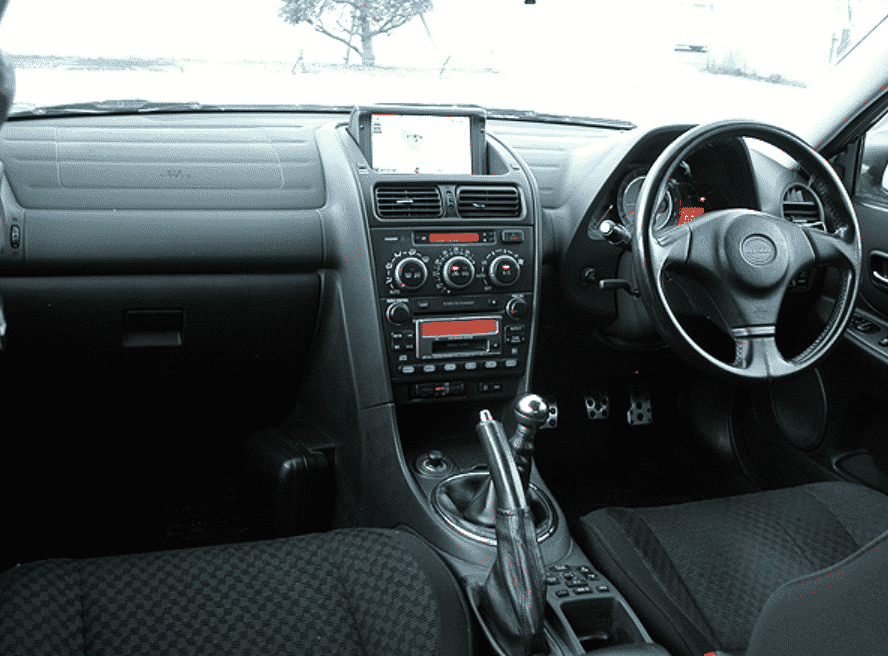 Average Price
This is one car that you can get a pristine example for around $10,000. Of course, you can find some for as little as $3,300, but we don't recommend buying the cheapest of any model unless you are ready to throw a bunch of money at it, but there are some diamonds in the rough out there.
Comparable Alternatives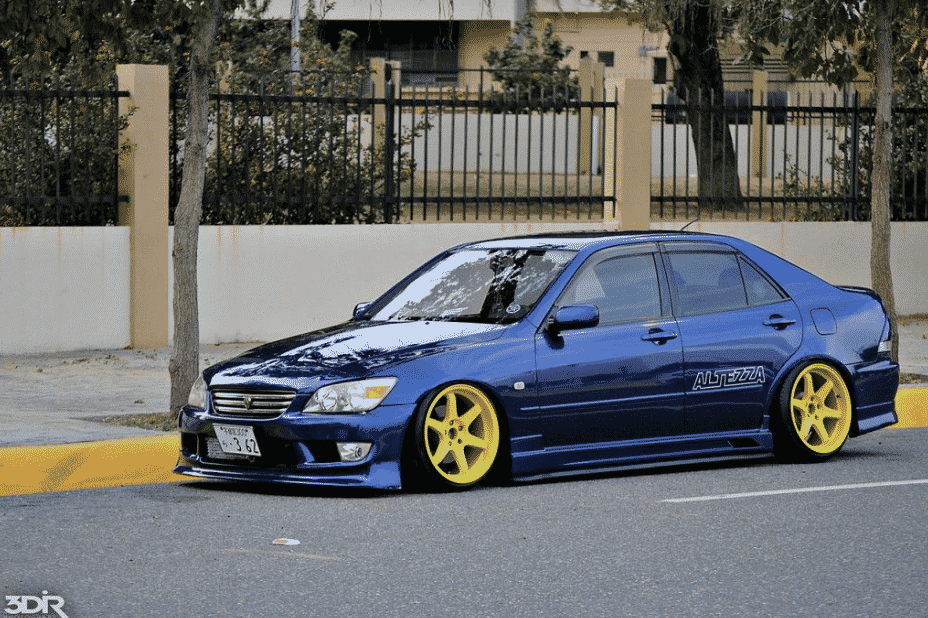 In the world of mid-size sports sedans, there are lots to choose from. If you want German, Japanese, US, or any other country that produces cars, chances are that they make a four-door sports car. Let's have a look at some of the closest competitors that the Toyota Altezza has.
Models and Specifications
1998-2005 Toyota Altezza First generation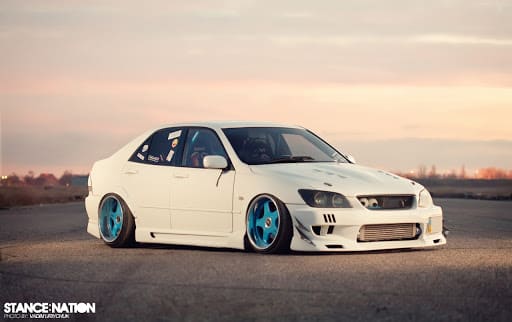 The Toyota Altezza was only made for one generation. However, it did continue under the Lexus name. For the sake of this article, we will be only focusing on this generation.
During this time, Toyota offered a range of three engines to pick from. These were the 2.0L 3S-GE, 2.0L 1F-FE, and 3.0L 2JZ-GE along with a manual five-speed transmission and an optional five-speed automatic. All engines were available as gasoline variants. The cutting-edge design of the Altezza received the prestigious "car of the year" award in Japan in 1998-1999.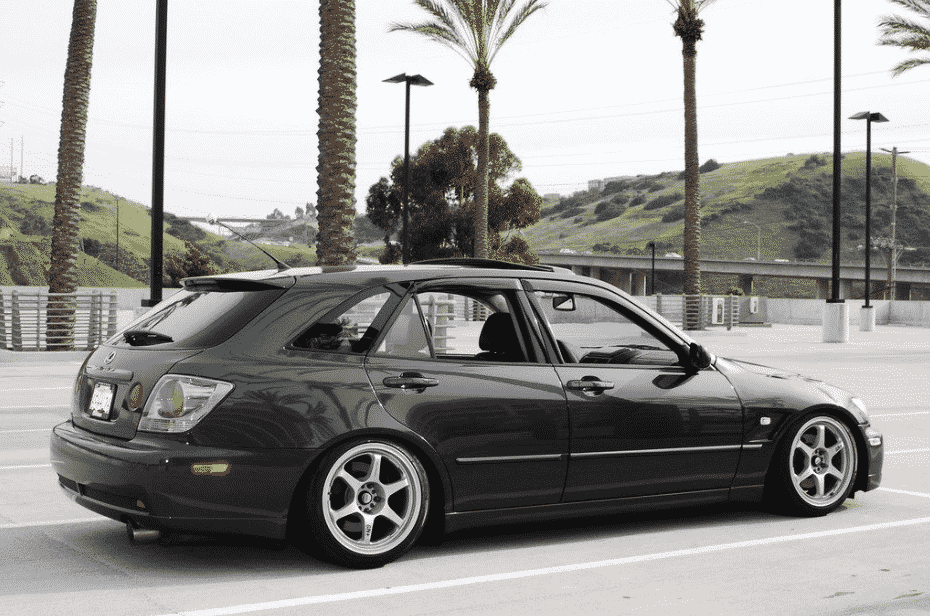 In July 2000, a hatchback version of the Altezza was unveiled to the market with the 2JZ engine and automatic transmission option only. Even though it did have the mighty 3.0L engine, sales of the wagon version were poor.
Between 2003 and 2004, the Altezza received very minor cosmetic upgrades for the interior and exterior like 11-spoke wheels, fog lights and smoked surrounding trim. A new two-position memory seat function was added to the interior as well as a maintenance light indicator.
Unfortunately, after this generation, Toyota decided to focus its efforts on the identical IS version of the Lexus brand and define the car as more of a luxury brand, therefore discontinuing the Altezza brand.
FAQ
Which engine is in a Toyota Altezza?
The Toyota Altezza has the 2.0-liter 4-cylinder 3S-GE, 2.0-liter 6-cylinder 1G-FE, or a 3.0-liter 6-cylinder 2JZ-GE.
How often should I change engine oil on a Toyota Altezza?
Older Toyota engines, including the 3S-FE, 1G-FE, and 2JZ-GE, use around 1 quart per 1200 miles. Measure the oil you put into the engine after an oil change and multiply by 1200 miles to schedule your following oil change.
Where can I buy Toyota Altezza parts?
The Toyota Altezza was also produced as the Lexus IS200 and IS300. The only difference between the two is the badge. Engine, transmission, suspension, and other mechanical components shouldn't be hard to find online, especially because they are also found on other Toyota and Lexus cars. You can also scout for parts in your local garages and auto shops specializing in Toyota and Lexus parts and repairs.
Which Toyota Altezza has a turbocharged engine?
All engines available in the Toyota Altezza are naturally aspirated.
How to clean the interior of Toyota Altezza headlights
Once you have disassembled the headlights, clean the interior with automotive soap or headlight cleaner and a sponge or lint-free cloth to avoid scratching the headlight. Rinse and dry before reassembling the headlight.
Sources
How to Import a Toyota Altezza
Read our ultimate guide, How to Import a Car from Japan.
Can you make this guide better? Are you a huge fan of the Altezza? If so, please contact us.