Nissan Terrano Buying Guide
The Terrano was a compact SUV built by Nissan from 1993 to 2006. Only one generation of the Terrano was ever produced and it was mainly marketed to Europe, although Japan got a similar vehicle called the "Mistral".
Ford Europe also sold a Terrano-based vehicle called the "Ford Maverick". All vehicles were basically the same; the only thing that differed was the badge. Additionally, they were only sold with three engine choices; one of which was gasoline and the remaining two were diesel. Not many engines were sold due to them being underpowered for the chassis.
During its lifetime, the Terrano was sold as either a three or a five-door configuration, with two facelifts happening in 1996 and 2002, respectively.
In recent years, the Terrano name has been resurrected once again in India. Nissan joined forces with French automaker Renault and created a new Terrano. In reality, it's just a rebadged Dacia Duster with slightly more upscale trim.
We, here at JDMBuysell.com have created the most comprehensive buyer's guide currently available for the Nissan Terrano to give you as much information as possible about this forgotten SUV.
Pros and Cons
Pros:
It's reliable
Lots of space for its class
Durable interior
Great 4×4 system
Customers could get a seven-seater model
Cons
Engines on early models were quite sluggish
Many were used for off-roading
Fuel consumption
The transmission suffered when they were used for towing
Brakes aren't the best
Common Issues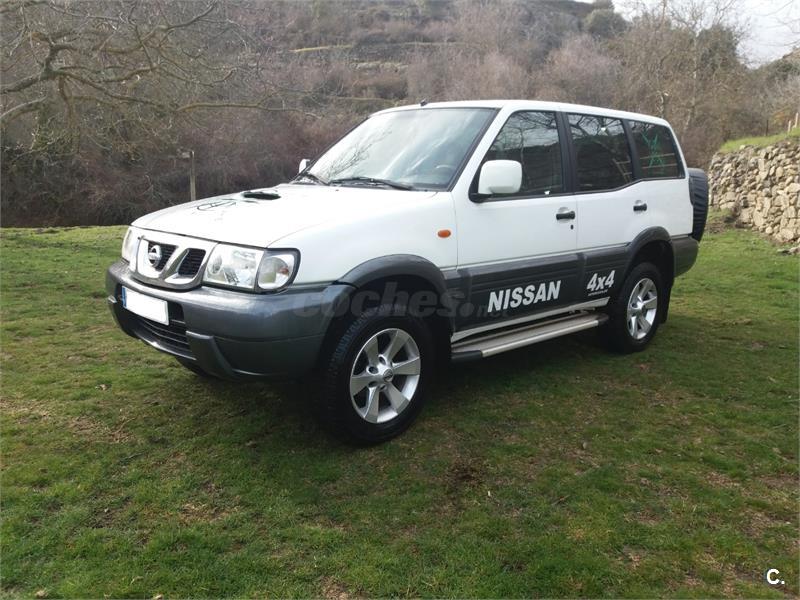 The Nissan Terrano comes with a unique set of issues, as does any vehicle. Granted, the issues found on this SUV aren't detrimental, but we felt that it's best to mention them so that you have an idea of what to look for regardless if you're a new or existing Terrano owner.
Poor idling/running. This issue could be caused by numerous issues, but the most common is the MAF. The first thing to try would have to be cleaning the mass airflow (MAF) sensor, and if that doesn't work, a new one will have to be installed.
Starting issues. The Terrano is well known to have issues with the fuel pipes corroding. When this happens, not only does rust get into the system, but also air bubbles. There is no quick fix for this issue; replacing the part with a new one is the only option.
Automatic transmission problems. It's not unusual for the Terrano's to have a hard time going into first or second gear. In order to resolve this issue, a new gearbox is recommended, or at the very least a rebuilt one.
Turbo issues. If you were fortunate enough to get a turbocharged diesel Terrano, then consider yourself lucky. Unfortunately, the turbo seals seem to have a rather short lifespan. So, if you hear an abnormal whistling sound coming from the turbo itself, it may mean a new set of turbo seals are in your foreseeable future.
Average Prices
The Terrano sits right around the $10,000 mark. There are just a handful of models currently offered by various dealers on JDMBuySell.com.
Comparable Alternatives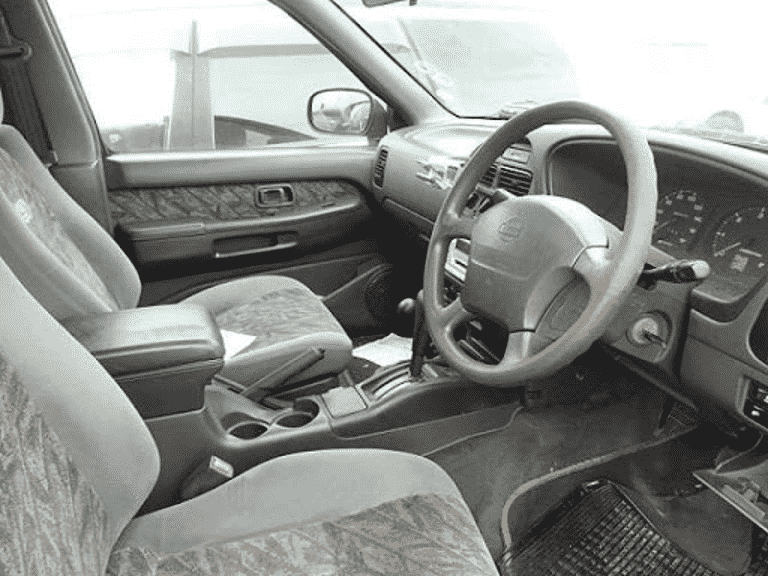 The compact SUV segment is likely the most crowded auto sector, giving the consumer plenty of choice. Sports utility vehicles of this age were meant to last. They might not have been the most comfortable or the nicest looking; they were purpose-built vehicles. This section is dedicated to some alternatives similar to the Nissan Terrano.
Models and Specifications
1993-2006 Nissan Terrano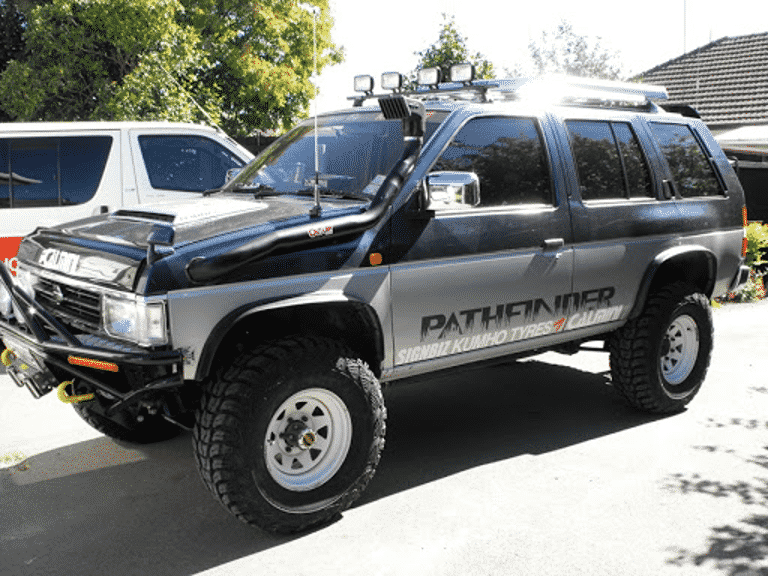 As we mentioned above, the Nissan Terrano was only built for a total of 13 years over one generation. Throughout that time, the Terrano underwent two major facelifts that not only included cosmetic changes, but also some new engines and other mechanical upgrades along the way.
Nissan sold the Terrano in three and five-door configurations. In addition, the UK got a panel van version for a limited time. Although it was officially released in '93 in Europe, the Japanese market did not get the Terrano until 1994 as a five-door and shortly after, in 1995 a three-door version was also introduced.
The very first facelift was in '96. It consisted of new round headlights. In 2002, the second and last facelift was brought to the Terrano, by adding some cosmetic touches such as a new steering wheel.
Throughout its lifecycle, Nissan sold the Terrano with three engines. There was one 2.4L gasoline engine, and a 2.7L and a 3.0L diesel engine. The 3.0L turbocharged diesel came on the scene in 1999 and lasted until 2006.
FAQ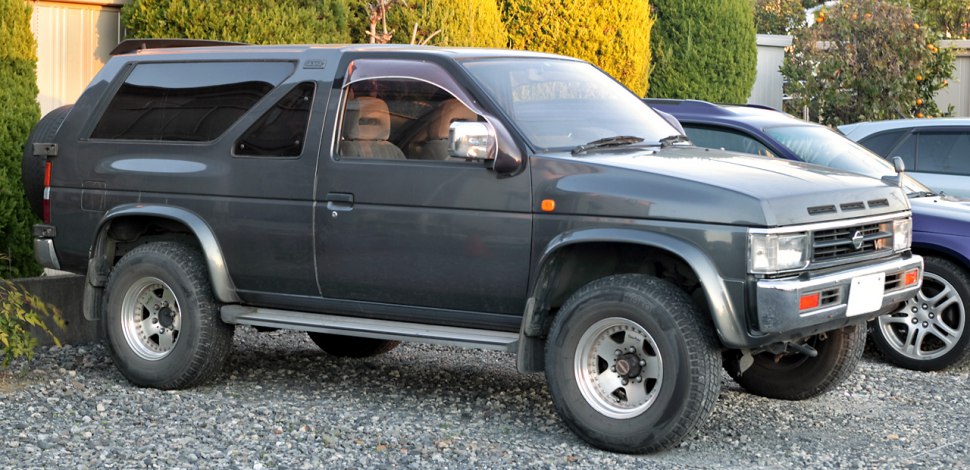 Was the Nissan Terrano available in LHD configuration? 
Yes. The Nissan Terrano was sold in some left-hand drive countries such as Spain. It was available in North America as the Nissan Pathfinder.
Is the Nissan Terrano a reliable vehicle? 
Absolutely! The Terrano can be an exceptionally reliable vehicle if maintained properly. 
Are replacement parts hard to find? 
Not really. The Nissan Terrano was produced in high numbers in several different countries. It is also similar to the Nissan Pathfinder found in North America. 
Should I choose a gas or diesel Terrano? 
It has been widely documented that the diesel Terrano's, specifically the 3.0L are the best engine choice for this SUV.
Is the Nissan Terrano a good off-road vehicle? 
Yes. The Nissan Terrano was built in an era where SUVs were meant to go off-road and do a good job at it. It was a simple vehicle, with a simple job. That job was to be able to take the SUV anywhere with relative ease.
Why did Nissan discontinue the Nissan Terrano?
The Nissan Terrano did not make sales as Nissan expected mainly because of high competition in foreign markets such as the US and European markets. However, after the Terrano was discontinued, Nissan expanded their crossover SUV lineup with 3 new models, the Nissan X-trail, Pathfinder, and Qashqai.
Sources
How to Import a Nissan Terrano
Read our ultimate guide, How to Import a Car from Japan.
Can you make this guide better? Are you a huge fan of the Terrano? If so, please contact us.