Nissan Cima Buying Guide
With JDM sports car prices increasing daily, sedans are becoming more popular and cheaper for those who want a piece of JDM automotive history. The Nissan Cima is among Nissan's flagship luxury sedans produced in the late 80s through the 90s, and it's among the few JDM sedans that made it to the 21st century.
Sales were so good that Nissan's Luxury Division, Infiniti, produced a more luxurious version of the Nissan Cima. It even outsold the Nissan President, which was Nissan's VIP sedan discontinued in 2010. Mitsubishi built their flagship sedan, the Proudia, based on the Nissan Cima's platform but made it FWD.
There's not much difference between JDM sedans, regardless of the manufacturer. But since the Nissan President is rare in the US, the Nissan Cima is the next option if you want a Nissan with a V8 engine. You also get more advanced features such as dual front and rear airbags, which were optional in other Nissan Sedans. In fact, in 1991, the Nissan Cima was the first Nissan car with laser adaptive cruise control.
If a Nissan Cima has always been on your mind, this guide is for you. Before buying one, we'll cover the pros and cons and other related factors.
Pros and Cons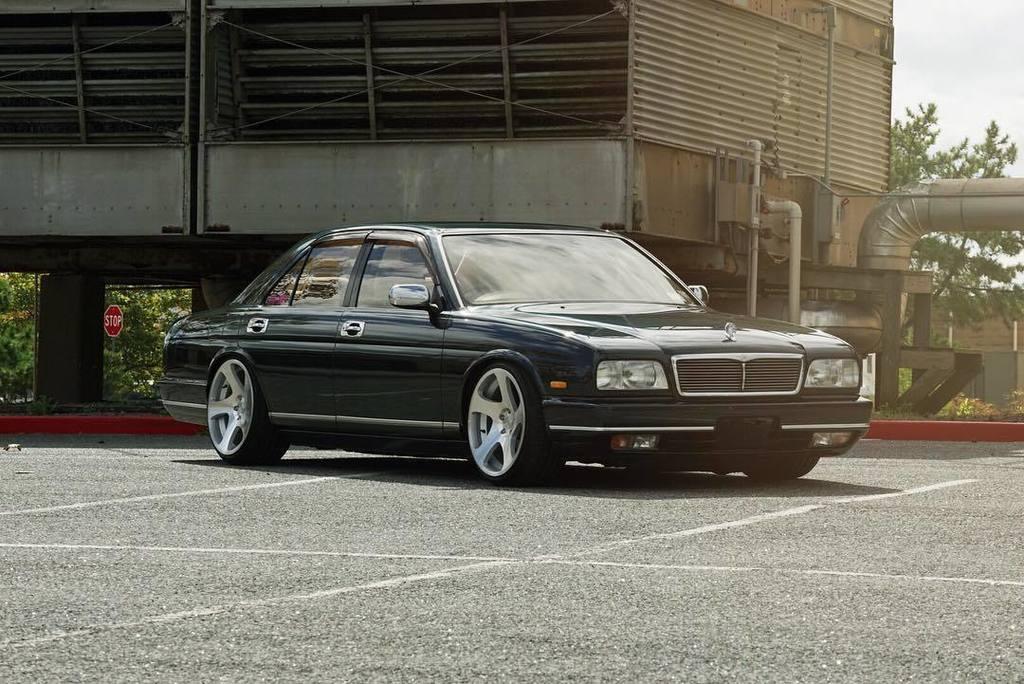 Pros
Unique
In the US, Nissan Sedans are not as common as Toyota Sedans like the Toyota Chaser or Celsior. Part of the reason is that they were never exported to the US. Also, Most Toyota Sedans come with powerplants capable of massive figures, such as the 1JZ, 2JZ, and UZ engines. Thus, making them favorites among tuners and enthusiasts.
When you pull up with a Nissan Cima to a tuning garage or car meet, it's guaranteed that most wouldn't know what you're driving. Some will think it's another Toyota Sedan, and others will identify it as a Nissan President or Cedric since all Nissan sedans look alike. Owning a 350Z is cool but having a 350Z powerplant under the hood of a Japanese Mafia sedan is much better.
Appealing Looks
JDM classic sedans demand attention wherever they go, and the Nissan Cima is no exception. It's not about the desirable engine under the hood but the bulky appearance with smooth flowing body lines. When one drives by, you'll think it's floating on a magnetic suspension, unswayed by any road bumps.
All you need to make a Nissan Cima stand out from the crown is an excellent paint job and some nice wheels. You can upgrade to an air suspension if you have some cash to spare. There's something about an air suspension in such bulky sedans. Coil-overs are great, but on heavy cars like the Nissan Cima, they completely ruin the ride comfort. The OEM pneumatic suspension is better.
VIP Status On A Budget
As old as it is, the Nissan Cima outshines the most modern sedans you see on the road today. Here's the fun bit, it's also cheaper by a considerable margin. You might get bashed for owning a 25-year-old car, but it doesn't get to you due to the luxury features you enjoy.
Like every JDM Luxury sedan, the Nissan Cima was designed mainly to cater to the rear seat passengers. But there are features you get to enjoy as the driver. The front seats are just as comfortable as the recliner back home. You also get electric adjustability.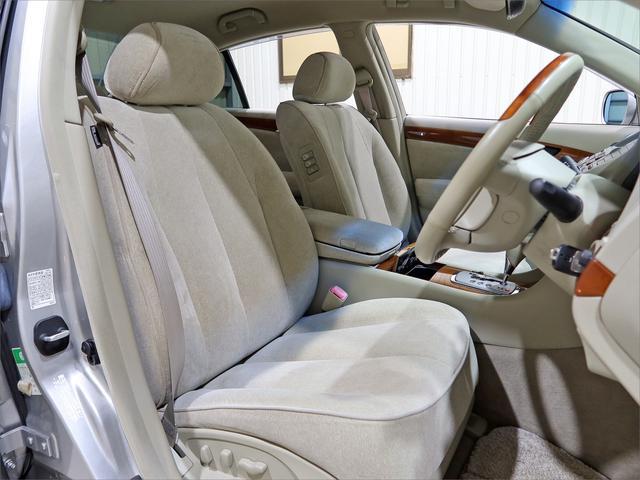 Throttle response is slow but smooth, thus ensuring great ride comfort even at highway speeds. Nissan's excellent build quality on the Cima ensures there are no road noises in the cabin. The only noise you'll feel is the colossal V8 or V6 humming as you accelerate and decelerate.
When you have a car as sweet as a Nissan Cima, you must find someone to drive you around the block once in a while but while seated in the rear seat. Sinking into the padded silk seat almost feels like riding in an S-class.
Tunable Engines
When stock, a Nissan Cima will make roughly 250 to350 horsepower. By today's standards, it is slightly underpowered for a 4200-pound car. You will get from point A to point B seamlessly, but it gets awkward being overtaken by a Toyota Prius, yet you have a V6 or V8 engine under the hood.
Luckily the engine variants used in the Nissan Cima are similar to those used in the Nissan Fairlady Z, Cedric, and Gloria. Thus, making it possible to get engine tuning parts. You can push the 4.1-liter 0r 4.5-liter V8 to slightly over 420 horsepower. Any turbocharged V6 engine used in the Nissan Cima can handle around 450 horsepower with stock internals.
A drift build is also possible with a Nissan Cima due to its FR (front-engine rear-wheel-drive layout). But it will require massive weight management, suspension, and transmission upgrades, among other mods.
Cons
Unavailability Of Spare Parts
Getting replacement spares for a Nissan Skyline or Silvia is easier than finding Nissan Cima spares. Part of the reason is that not sold in the US. Even when Infiniti took the Cima and produced it as the Infiniti Q45, very few units found their way to US soil.
You'll have to ship from Japan or get custom-made parts for mechanical components such as drivetrain or suspension spares. Neither is a cheap option, making replacement due to wear and tear or accidents expensive.
All Model Years Have An Automatic Transmission
If you are an enthusiastic driver who loves the upshifts and downshifts in a car with a manual transmission, you might get disappointed with the Nissan Cima. All models from 1988 to 2012 come with a 4-speed or 5-speed automatic transmission. A characteristic of most JDM VIP and Luxury sedans. Units made after 2012 have a 7-speed automatic transmission with "flappy paddles."
Luckily you can swap the automatic transmission with a manual one from a 350Z or any other car, provided it's compatible. But if you are doing a Cima drift build, a sequential transmission is a better option.
Common Issues
Engine Oil Starvation
Previous or current Nissan owners will tell you this is more of a disadvantage than a mechanical-related issue. But it's commonly found in Nissan's VG, VH, VQ, and VK engines. On RBs and SRs, it's not as common and can be easily solved with an engine rebuild.
Having bottles of oil in the trunk is the price you have to pay for owning a Nissan Cima. Also, changing the oil before your regular oil change schedule is recommended. For example, if the engine uses 1 quart per 1500 miles, change the oil at around 1300 miles.
Mechanical faults also cause high oil consumption and starvation in older Nissan V6 and VQ engines. Such defects include worn-out ring seals, faulty PCV valves, and a warped engine block.
Pre-Catalytic Converter Failure
Some car manufacturers, Nissan included, use pre-cats to curb emissions. The first catalytic converter is located on the upper part of the exhaust system near the engine, thus the pre-catalytic converter. And the main catalytic converter is in the middle of the exhaust pipe just before the muffler.
Over time, extreme engine temps, oil, coolant, and fumes disintegrate the pre-cat, and tiny bits get sucked back into the engine as it "breathes in." If the car had been previously involved in a side or frontal crash, there's a chance that the impact got to the upper part of the exhaust pipe, causing damage to the pre-cat.
Early signs of pre-cat failure include excess smoke, misfires, and loss of power. At times the engine light will come on and then go off. You can remove the pre-catalytic converter and replace the main one with a better aftermarket one.
Keeping the main catalytic converter is a priority, especially if you are in a state with strict emission laws and require regular emission tests. Removing the pre-cat reduces the risk of engine damage and enables the engine to "breathe" more efficiently by reducing air backflow. Hence increasing power output.
Leaks In The Engine Bay
Due to old age, fluid hoses and seals in the engine bay become brittle and crack, thus causing leaks. The fastener clamps also loosen, leaving the hoses at risk of popping out under high pressure. Nissan Cima owners have reported crankshaft seal, power steering reservoir, and oil sending unit leaks, especially in high mileage units with V8 engines.
Some components, such as the thermostat, also cause leaks if they are not working correctly. If a thermostat is faulty, coolant circulation is impossible. Thus, it will build pressure and leak from a weak hose point. This causes the engine to overheat to insufficient cooling.
In units with V8 engines, replacing the O rings when replacing the valve cover gasket and vice versa when changing the spark plugs is recommended. This is because the O rings insert into the valve cover gasket.
Ignition Coil Pack Failure
Nissan coil packs are not that great, and if you find a Nissan Cima with the OEM coil packs, you should replace them before your vehicle stalls on you in the middle of nowhere. Not that the coil packs are bad, but they don't last as long as those in cars from other manufacturers.
If you notice misfires and loss of power at mid and high RPMs, it's a sign you should replace the coil packs. While at it, you should also replace the spark plugs. Poor fuel consumption is also a sign of coil pack and spark plug failure due to excess fuel being injected into the combustion chamber to compensate for poor combustion.
Rust
The Nissan Cima is one of the best-built cars, but rust is inevitable in older cars such as itself. Common rust spots include the door jambs, the trunk floor padding, and the engine bay. This is mostly surface rust and can be removed by buffing and applying spray paint afterward.
Average Prices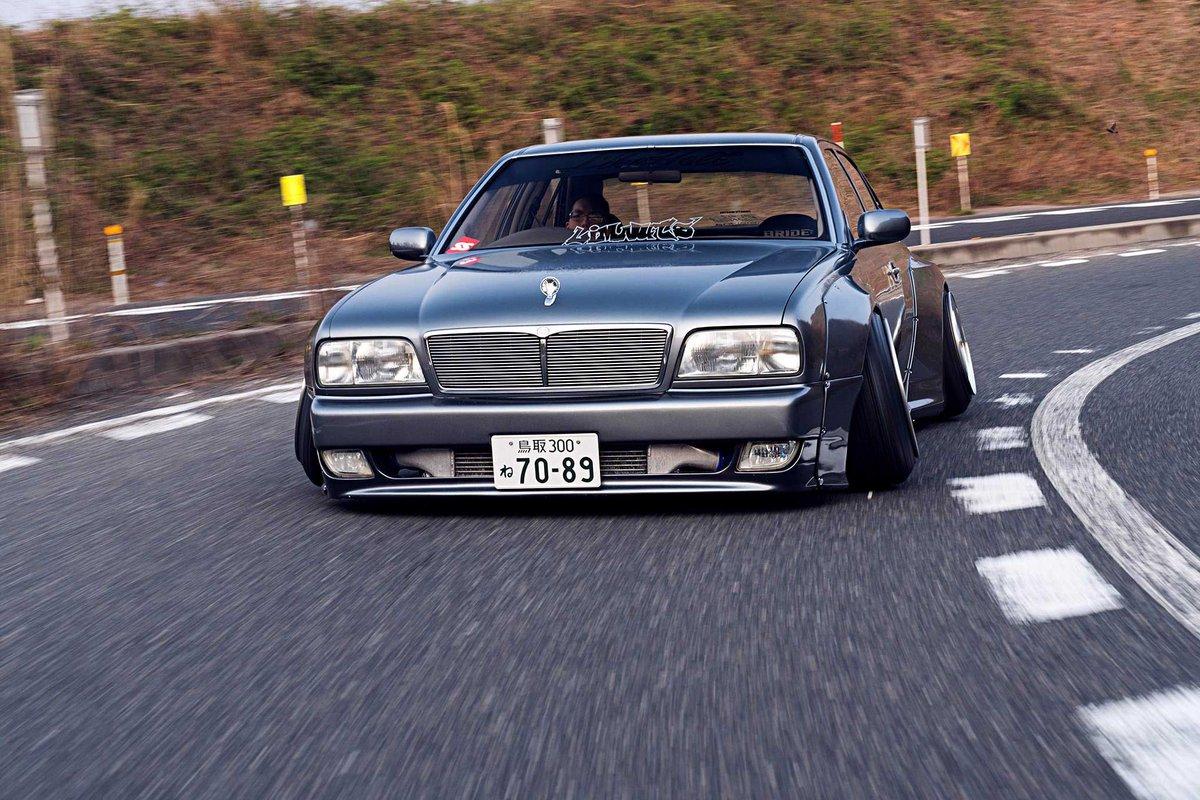 With prices starting at just under $6,000, the Nissan Cima is one of the cheapest JDM cars you can buy. However, some units sell for more than $10,000 depending on the spec, model year, and mileage, among other determining factors. A Cima 30LV with a VG30DET will sell for more than a base spec V8 or V6 model.
What To Look For When Buying A Nissan Cima
If you are in the market for a Nissan president, the following are some desirable features you should consider before paying for one.
The VG30DET and VQ30DET are the best engines in a Nissan Cima, especially if you plan on squeezing more power out of the engine. Both are better than any RB engine, excluding the RB26 and turbocharged RB25 variants. Aftermarket support is tremendous, and finding OEM parts shouldn't be difficult.
However, if you are on a budget, get a Cima with a VG30DE similar build structure and performance. With the stock turbocharger and fuel injectors, the VQ30DET and VG30DET can make a maximum of 380 horsepower. Bolt-on mods will take it up to over 450 horsepower.
Before buying a Nissan Cima, check if the adaptive suspension system is functional. It's not necessary, but it's a feature worth having if you prefer ride comfort variations.
If you prioritize looks before buying a car, then the Nissan Cima Y33 is the best option. Among JDM enthusiasts, it's considered the best looking among all model years compared to the F50 and Y51, which are later model years.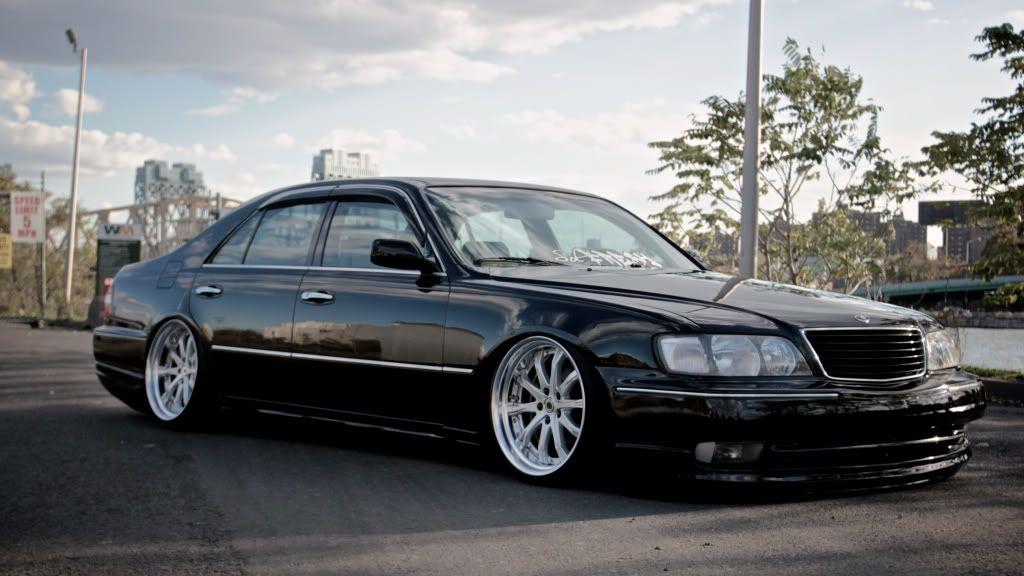 Comparable Alternatives
Models and Specifications
1988-1991 Nissan Cima (Y31)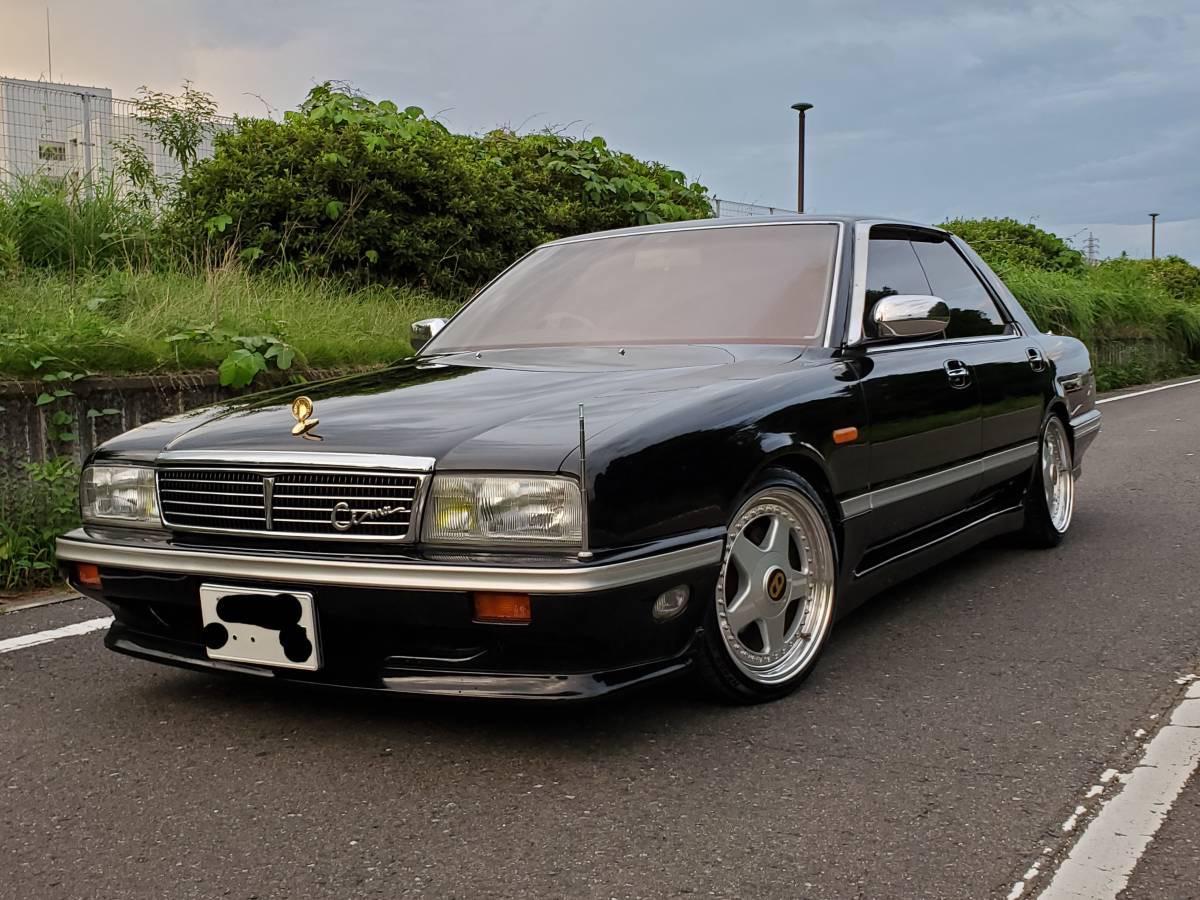 The first Gen Nissan Cima is built on Nissan's Y31 chassis shared with the Cedric and Gloria. With production starting late in the 1980s, it was only made as a sedan, unlike the Gloria and Cedric, which were produced as coupes, vans, wagons, and sedans. Differentiating the three is difficult, but the Nissan Cima, a flagship VIP sedan, has special luxury touches.
For example, you get golden Cima badging on the grille and hood and chrome on the door mirrors and windshield surround. Like any other JDM luxury sedan, the Nissan Cima has woolen seats with silk stitching. Buyers could also opt for leather or linen fabric.
All seats have electronic adjustability, and the front passenger seat has controls on the insert back, allowing the rear seat passenger to move it forward, thus increasing leg room. You also get tech pieces like a Sony CD changer, a colored infotainment screen, and a premium stereo system.
You get the Y31 Cedric with a 3.0-liter VG30DE V6 engine or a 3.0-liter VG30DET engine used in the Cedric and Gloria. However, it was only sold with a 4-speed automatic transmission, unlike its chassis counterparts which were sold with a 4/5-speed automatic or 4/5-speed manual transmission.
1991-1996 Nissan Cima (Y32)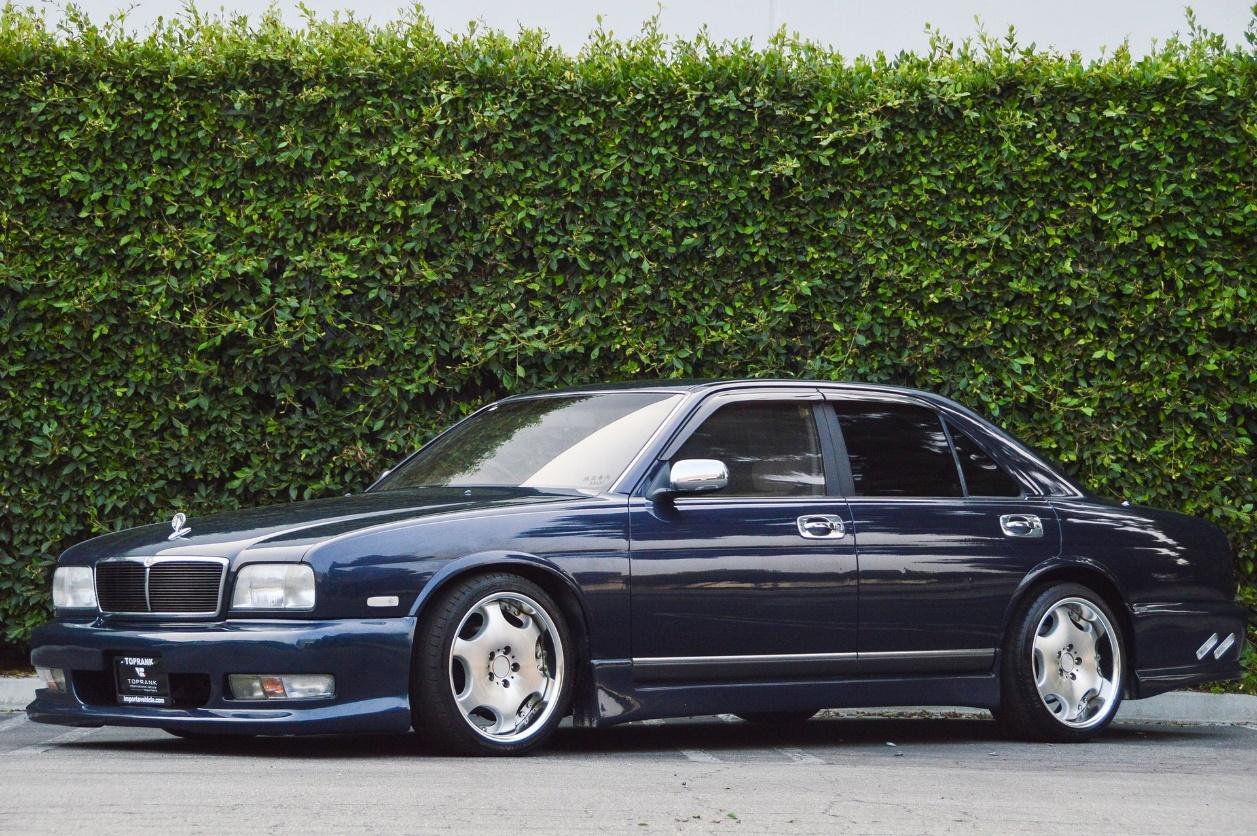 Nissan Unveiled the Nissan Cima Y32 in late 1991. Like its predecessor, it did not carry over body panels from either the Cedric or Gloria. In 1992 the Japanese asset bubble collapsed, affecting JDM manufacturers who suffered a decline in vehicle production and sales.
The second-gen Nissan Cima didn't sell as well as the first-gen, but there were some front and rear facia updates. You get the same interior with wooden trims on the doors, dashboard, and center console as in the Y31 Cima.
To compete against the Crown Majesta, Nissan introduced a 4.1-liter V8 (VH41DE) alongside the VG30DET used in the previous generation. A 4-speed automatic transmission was the only option offered.
1996-2001 Nissan Cima (Y33)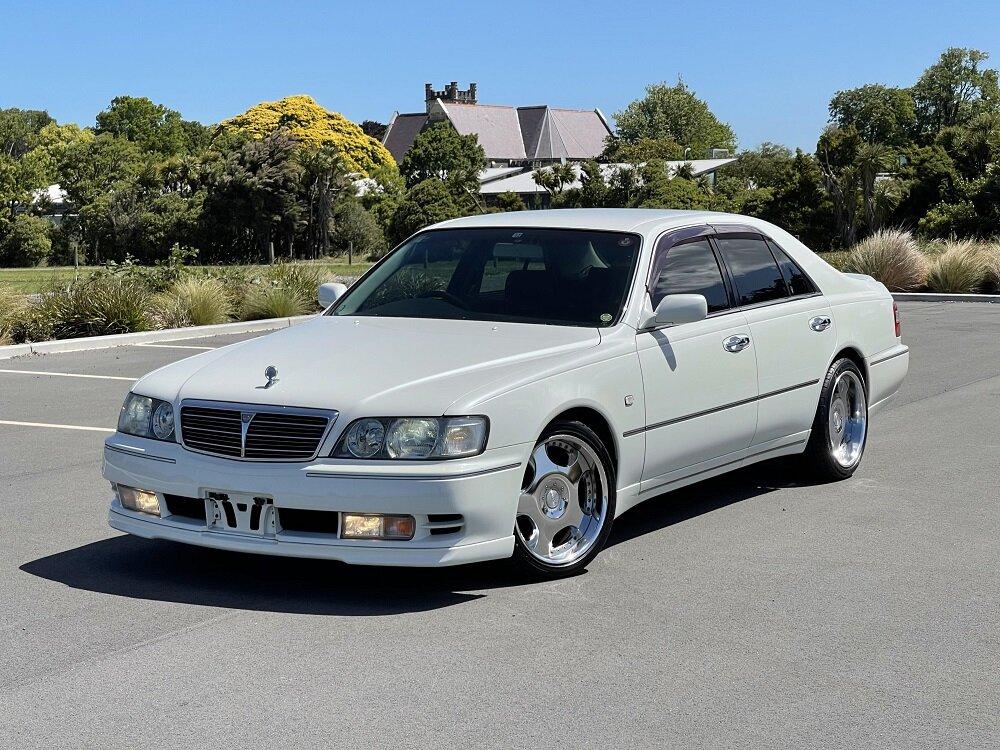 Production of the third generation Cima began in 1996 when Japan was under the collapse of the Japanese asset bubble. However, this did not stop Nissan from making one of the best cars they've ever made. Like its predecessors, it's built on a shared platform between the Nissan Gloria, Leopard, and Cedric.
An increase in dimensions gives the Y33 Cima an increase in weight compared to the Y32. Nissan did not produce smaller units like previous generations, giving buyers a tax advantage. Infiniti, Nissan's luxury unit, also made their version of the Nissan Cima, equipping it with exclusive luxury touches such as window blinds, rear recliner seats, and better wheels.
Nissan went to the extent of producing an AWD system for the Cima through Autech. It was also used in the Cedric and Gloria, but only units with the VQ30DET have AWD. All units come with a 4-speed automatic transmission and are RWD.
2001-2010 Nissan Cima (F50)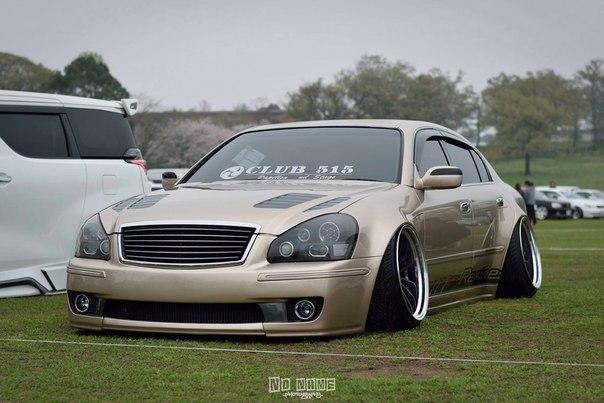 Nissan introduced the F50 Cima in 2001, still using the VQ30DET and the VK45DD used in the previous generations. It's built on the Nissan President PGF50's platform.
The VH41DE was discontinued due to strict Japanese emission laws, and the VQ30DET followed suit in 2006, leaving the VK45DD as the only engine offered in the Nissan Cima. A new 5-speed automatic transmission was introduced shortly after that, but the 4-speed was still in use.
Nissan had initially planned for the Cima to replace the Nissan President, but both cars were discontinued in 2010 due to safety concerns. Either could not be discontinued separately as both share the same platform and features. However, the Nissan Cima was reintroduced in 2012 as Nissan's flagship sedan but without a V8. A disappointment to many enthusiasts.
2012-2022 Nissan Cima (Y51)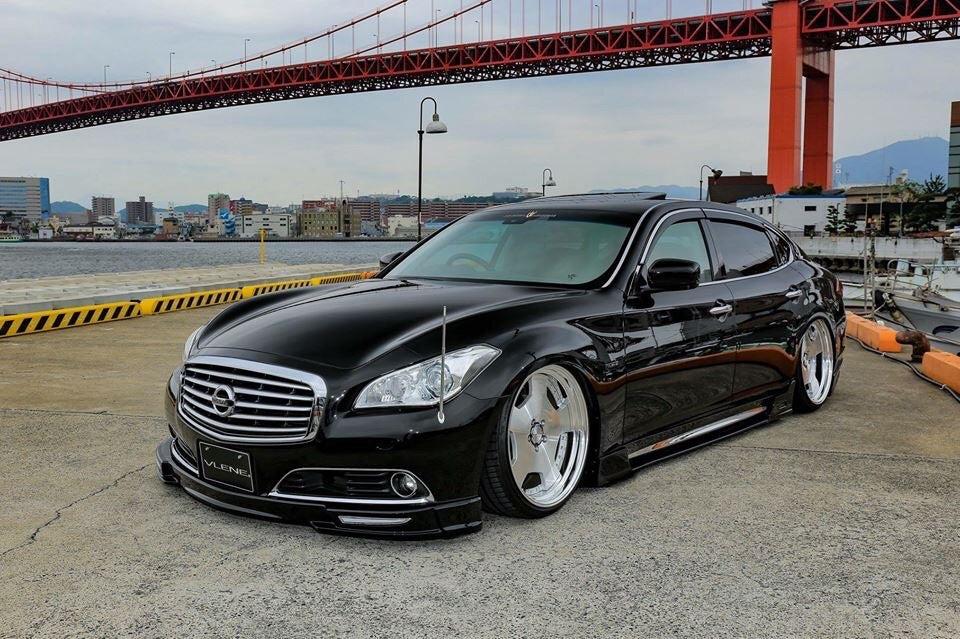 The Nissan Cima returned in 2012, carrying over its bulky and demanding appearance from its predecessors. It sits above the Fuga as Nissan's flagship sedan, using the same platform and engine as the Fuga Y51 hybrid.
FAQ
Which engine is in the Nissan Cima?
You get the Nissan Cima with various V6 and V8, with the smallest being a 3.0-liter V6 and the largest being a 4.5-liter V8.
Does the Nissan Cima have a V8 engine?
Yes, you can get the Nissan Cima with two Nissan V8 variants. Units produced from 1991to 2001 have the 4.1-liter (VH41DE) V8, while those made from 2001 to 2006 have the 4.5-liter (VK45DD) V8. 
Which year was the Nissan Cima produced?
Production of the Nissan Cima began in 1988, and Nissan briefly halted production in 2010 due to safety concerns. The Nissan Cima later returned in 2012 for its fifth generation ending 2022. It's still unclear whether there'll be a sixth-gen Cima.
Was the Nissan Cima sold in the US?
The Nissan Cima was sold in the US but in limited figures as the Infiniti Q45.
Where can I buy a Nissan Cima in the US?
Due to its rarity in the US, buying from JDM dealerships and online listings is the best option. You might also have a chance at finding a local unit if you scout on owners' forums and groups.
Can I swap a manual transmission in a Nissan Cima?
Yes. If you have a manual transmission from a Nissan, Gloria or Fairlady Z will fit in a Nissan Cima perfectly with minimal fabrication required. There are other manual transmission options available, but one manufactured by Nissan is the best option.
Is a Nissan Cima reliable?
The Nissan Cima is reliable for a 4000-pound car with a thirst V6 or V8 engine. Most owners give it an above-average reliability rating. When well maintained, a Nissan Cima will easily last for around 200,000 miles before you start replacing major mechanical components.
How To Import A Nissan Cima
Read our Ultimate Guide on How to Import a Car from Japan