Mitsubishi Pajero Buying Guide
The Mitsubishi Pajero was the company's answer to the full-size SUV. It started its life in 1982 and is still in production to this very day in certain parts of the world. Depending on where it was sold, the Pajero was also known as the Montero or Shogun.
Its impressive 12 Dakar Rally championships brought the famous SUV into the mainstream spotlight and even earned it a Guinness World Book record. Thanks to this, the Pajero nameplate was placed on other Mitsubishi models in hopes of boosting sales.
Pros and Cons
Pros:
Great off-road capability
Dependability
The available diesel motor in certain countries
Spacious Interior
It will last an exceptionally long time with just regular maintenance
Great ground clearance
Dakar rally-inspired genes
Cons
Old interiors can seem dated on certain models
Basic features leave something to be desired
Gas mileage
Not that fastest SUV
Small fuel tank
Underperforming brakes
Could be a bit bigger in size
Common Issues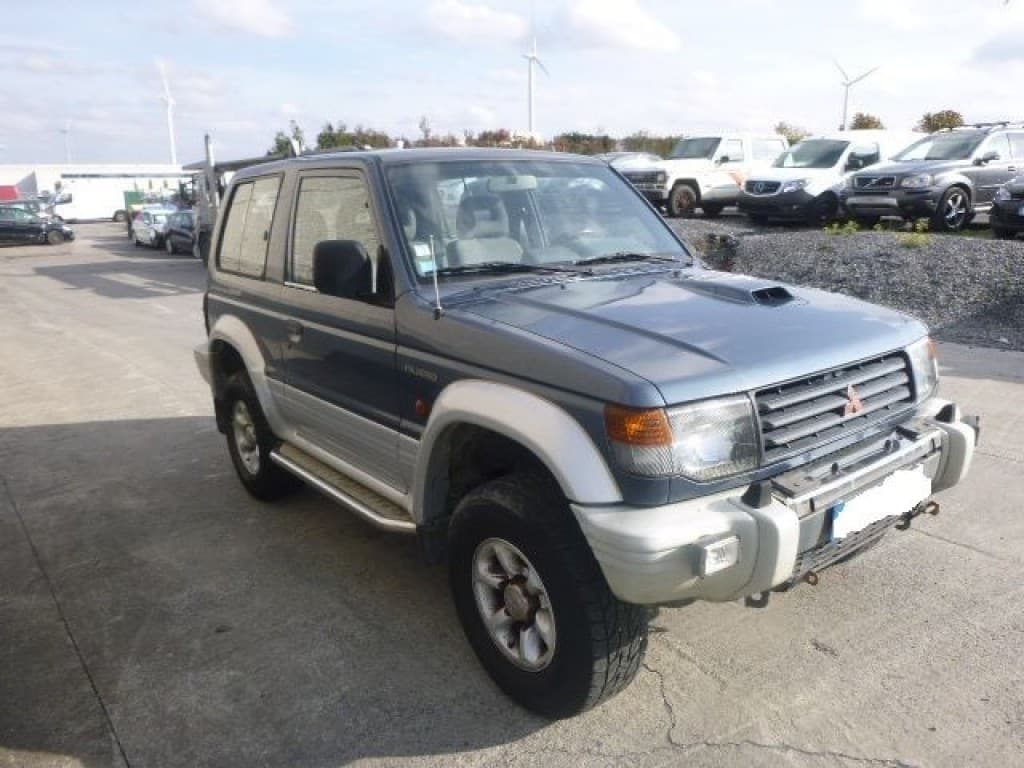 Mitsubishi has been making the Pajero for nearly 40 years, and in that time there have been certain issues that owners have reported. This section is dedicated to the most found by Pajero owners.
Blocked rocker cover filter. This is a relatively inexpensive fix and it should be done as soon you experience the symptoms. Leaving it will cause oil consumption and blue smoke and if left unresolved for long periods of time it could do further damage to your engine.
Timing chain guides. If you are fortunate enough to have a diesel Pajero, you should look at the timing chain guides as they are known to fail without warning. If this happens, it means that a replacement engine will be the only answer.
Hydraulic brake booster motor. This should be taken care of sooner than later. If it ends up failing completely, you could be left with very little to no braking force.
Rocker covers oil leaks. This is not a major issue; however, it's a messy one. As it is with most older cars, the gaskets do get old, brittle and crack over time, leaving the oil to leak out and make a mess everywhere.
Average Prices
Due to its long lifecycle, the Pajero can be had from prices starting as little as $3,000 and going all the way up to $17,000. It truly depends and the year, condition, and budget. Here are some of the cheapest and most expensive Pajero's currently for sale from the dealers associated with JDMBuySell.com.
As you can see, the prices for a Pajero differ quite drastically. From the list above, the older models are more desirable and therefore more expensive. It's true that "they don't make them like they used to", and that is absolutely true in the case of the Mitsubishi Pajero.
Comparable Alternatives
The SUV market is incredibly competitive, and the customer has the upper hand. Almost every automaker has its version of the Pajero, and the list is growing bigger every day. Here is a list of the closest rivals that this go-anywhere vehicle has.
The list could go on forever, but we decided to keep it short for you to get an idea of what other SUVs are the Pajero's closest competitors.
Models and Specifications
1982-1991 Mitsubishi Pajero First Generation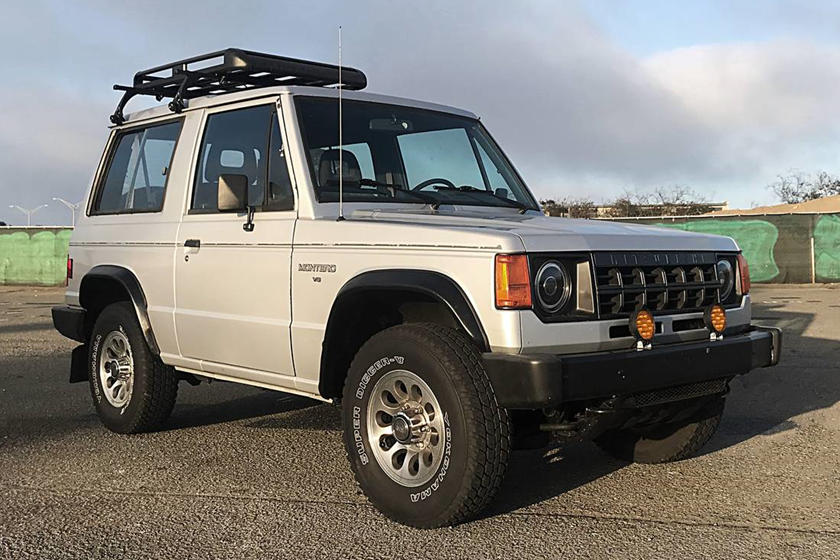 First debuted at the Tokyo Motor Show in October 1981, the Pajero was initially sold as a short-wheelbase three-door model. It was available with either a canvas or metal roof and was initially available with three engine choices. By the end of its lifecycle, Mitsubishi offered the Pajero with a total of seven engine choices ranging from a 2.0L gas engine and went all the way up to a 3.0L V6 gas engine. Of course, there were a few diesel motors added to the mix. A customer could choose from 2.3L N/A diesel and a 2.3L or 2.5L turbocharged diesel.
Unlike other SUVs of the time, the Pajero was offered additional features such as double wishbone suspension, power steering, torsion bar springs, etc., all of which were a rarity amongst their competitors.
1983 was the first year that we see the legendary SUV available in a five-door configuration. As the years progressed, better-performing engines and improved cosmetic changes were added to the lineup.
1991-1999 Mitsubishi Pajero Second Generation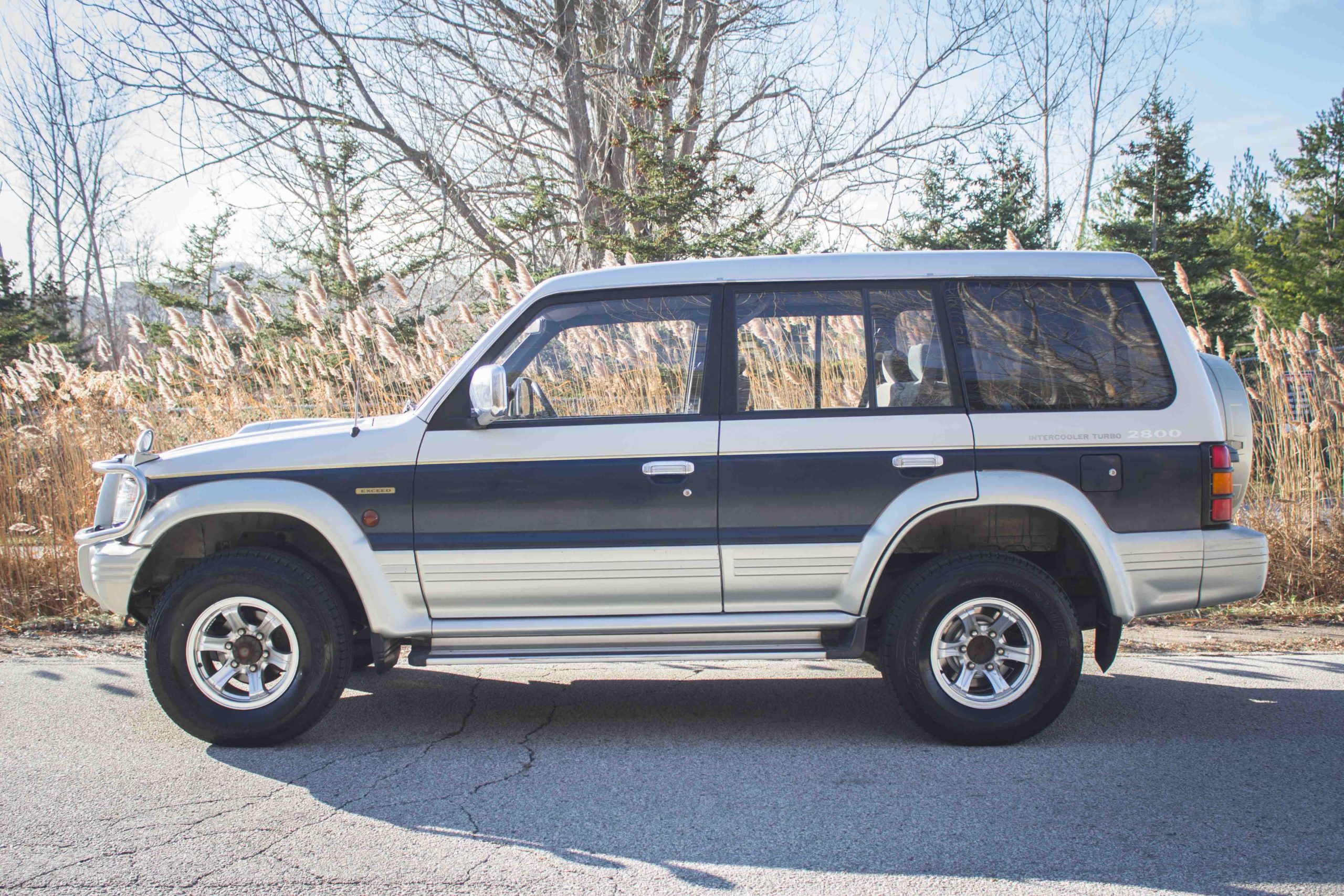 For the second generation, Mitsubishi completely redesigned the Pajero, both inside and out. Improvements such as a longer wheelbase, optional high roof, and improved engines made the SUV reach its legendary status. In addition, multi-mode ABS and shock absorbers were added for the first time on any Japanese SUV. The ability to switch between four-wheel drive and RWD at speeds of up to 49 mph (80 km/h) was the icing on the cake for this generation.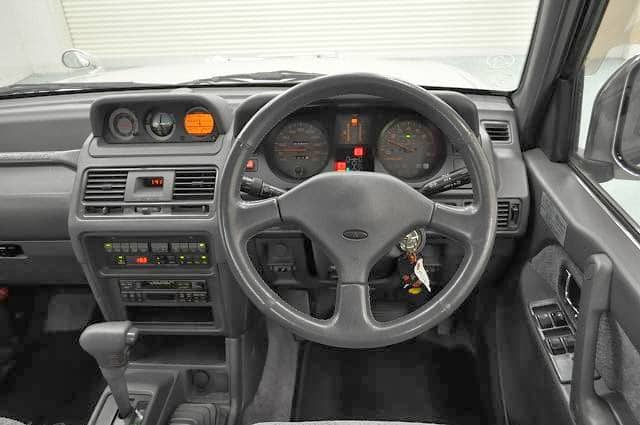 The engine choices were now shrunk down to only six. These included four gas engines ranging from a 2.4L inline-four to a 3.5L V6. Diesel enthusiasts could choose between a 2.5L turbo-diesel inline-four or a 2.8L turbocharged inline-four.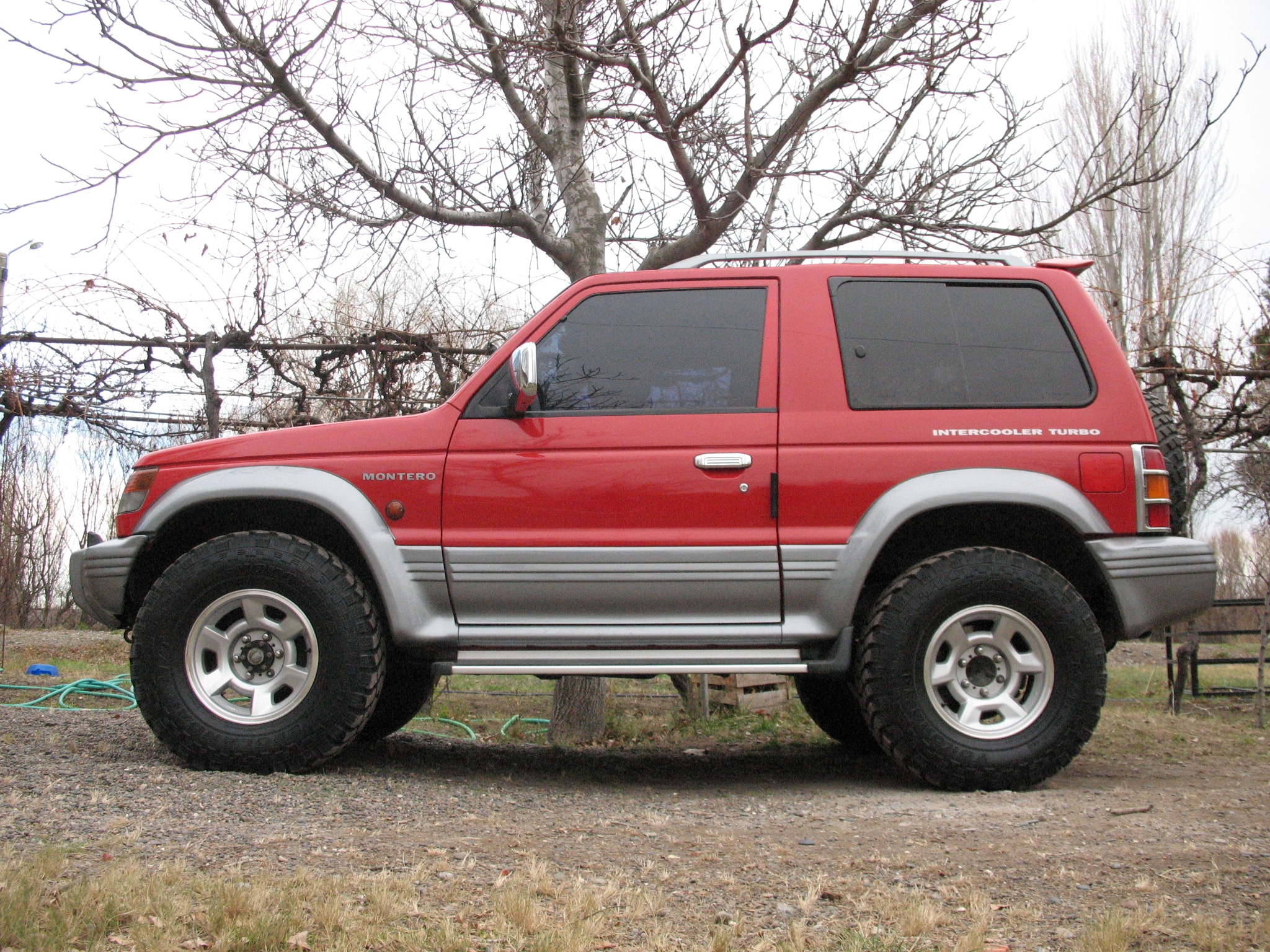 During this time, Mitsubishi had a joint venture with several Chinese automakers such as Guangdong Motors, Jincheng Motors, Jinhui Motors, etc. that put their own spin on the Pajero and badged it as their own.
1999-2006 Mitsubishi Pajero Third Generation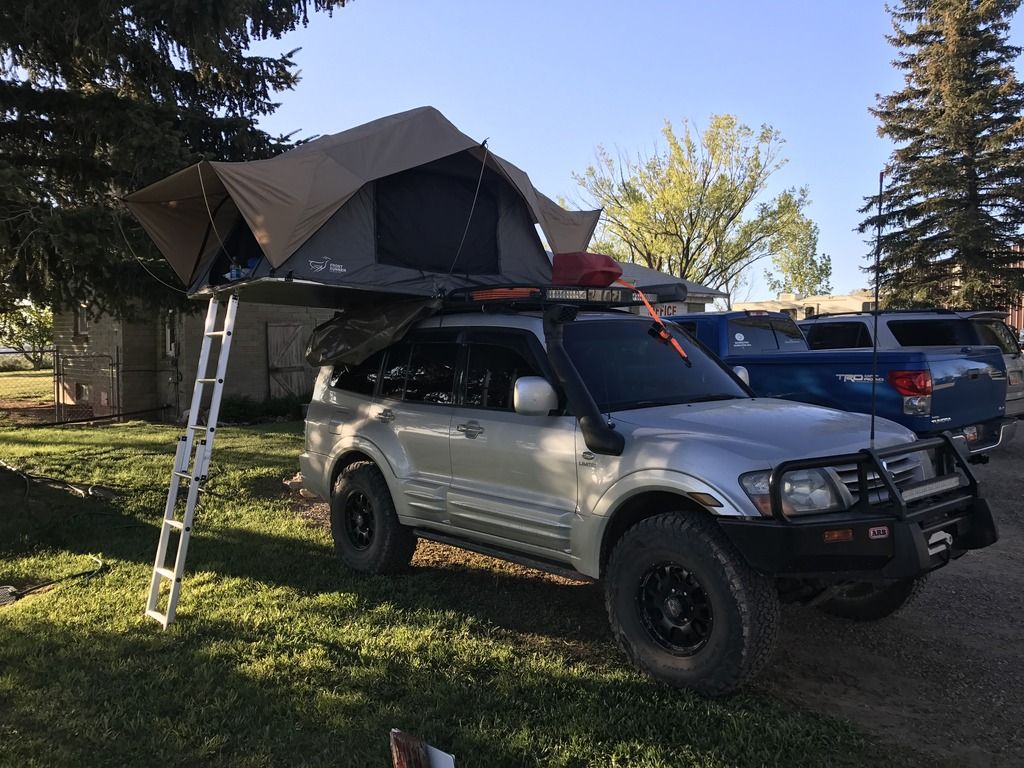 Japan got the Pajero in 1999 while other markets received it shortly after, with the Philippines not receiving the third generation until late 2003. This time around Mitsubishi focused its efforts on making the Pajero tougher. They designed it with a lower and wider stance alongside a unibody construction which made it a lot stiffer and in turn improved the cabin strength.
A total of seven engines were offered with a new 3.8L gas engine for the North American markets. The diesel lineup was available in a 2.5L inline-four, a 2.8L inline-four, and finally a 3.2L inline-four. The four gasoline engines were comprised of one 3.0L V6, two 3.5L V6, and finally the all-new 3.8L V6. There is a choice of a five-speed manual, and a four or five-speed automatic.
2006-Present Mitsubishi Pajero Fourth Generation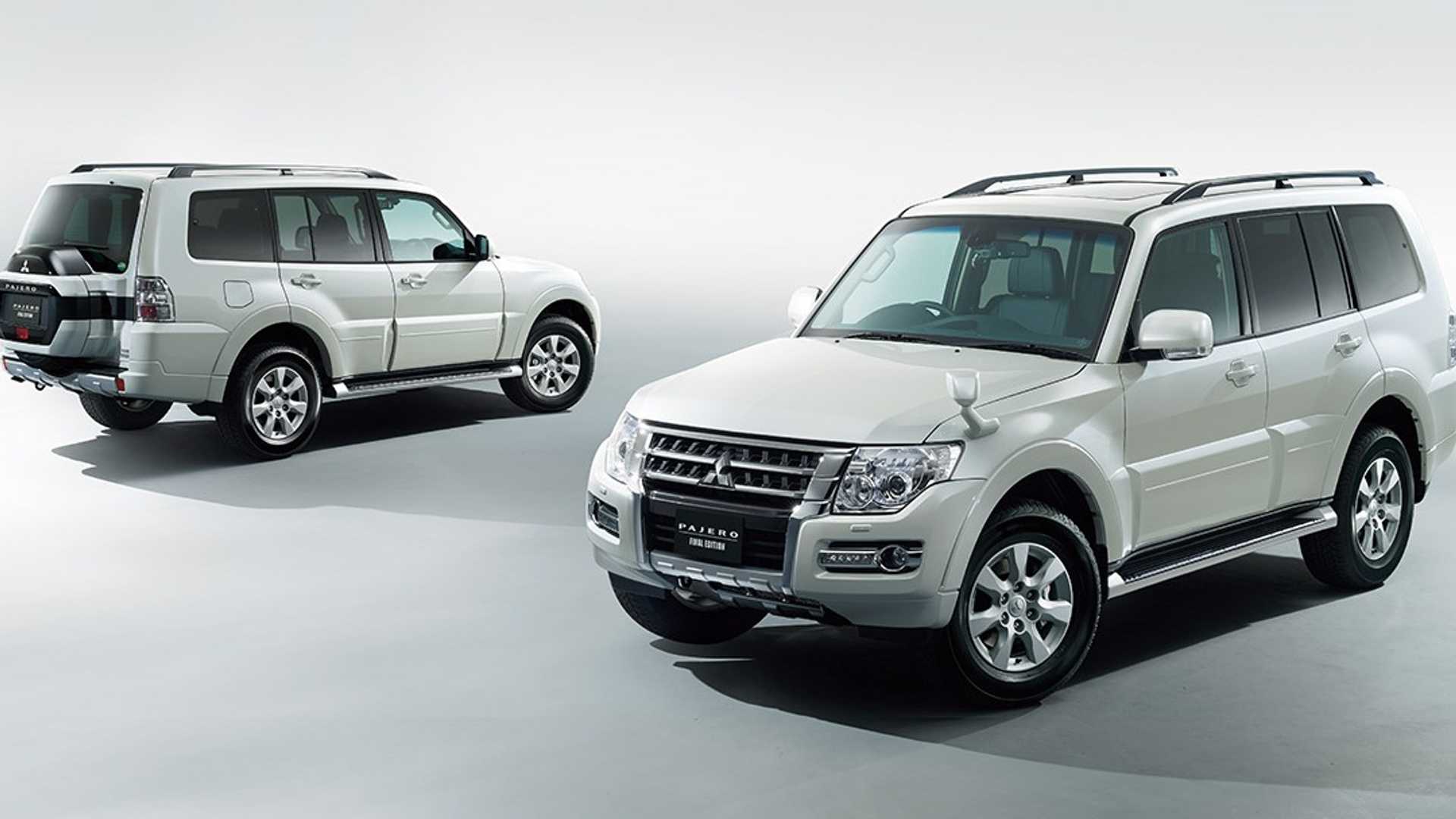 As times progressed, so did customer demands. The fourth-generation Pajero was focused on safety. New front and side airbags were added as well as an improved Active Stability and Traction Control system (ASTC) and an electronic brakeforce distribution.
On top of that, many cosmetic improvements made their way o the Pajero just about every year. These consisted of LED lights, different front fascia's, bigger wheels and so on. Moreover, the brakes now increased in size to a larger 332 mm front rotors.
In August 2019, the Famed SUV ceased production in Japan as the demand was declining for several years prior. However, it is still being sold to this very day in Australia, the Middle East and even South America.
Production Numbers
| | | | |
| --- | --- | --- | --- |
| Year | Production | Domestic sales (Japan) | Export sales |
| 1982 | 16,930 | 8,059 | 7,023 |
| 1983 | 33,605 | 8,076 | 25,886 |
| 1984 | 41,422 | 9,176 | 32,341 |
| 1985 | 59,770 | 11,770 | 49,249 |
| 1986 | 87,252 | 16,636 | 70,594 |
| 1987 | 89,456 | 22,170 | 67,021 |
| 1988 | 107,157 | 25,225 | 79,699 |
| 1989 | 116,883 | 36,483 | 82,176 |
| 1990 | 108,730 | 36,061 | 71,206 |
| 1991 | 144,988 | 64,381 | 80,882 |
| 1992 | 174,708 | 83,685 | 89,835 |
| 1993 | 158,922 | 67,899 | 88,788 |
| 1994 | 161,238 | 54,329 | 106,570 |
| 1995 | 152,102 | 44,933 | 110,365 |
| 1996 | 128,593 | 28,851 | 99,200 |
| 1997 | 136,941 | 26,181 | 111,144 |
| 1998 | 95,675 | 9,412 | 90,416 |
| 1999 | 90,524 | 20,189 | 65,212 |
| 2000 | 138,315 | 12,701 | 129,198 |
| 2001 | 91,700 | 6,725 | 85,324 |
| 2002 | 112,161 | 5,681 | 106,376 |
| 2003 | 90,929 | 6,035 | 85,863 |
| 2004 | 79,152 | 4,196 | 74,347 |
| 2005 | 69,142 | 2,781 | 66,773 |
| 2006 | 75,933 | 6,025 | 68,563 |
| 2007 | 112,103 | 3,818 | 108,982 |
| 2008 | 57,903 | 2,738 | 58,000 |
| 2009 | 48,055 | 2,198 | 44,896 |
| 2010 | 66,569 | 2,948 | 64,207 |
| 2011 | 61,603 | 3,209 | 58,842 |
| 2012 | 39,759 | 2,029 | 38,300 |
| 2013 | 55,066 | 2,213 | 52,199 |
| 2014 | 54,267 | 2,948 | 52,548 |
| 2015 | 53,393 | 1,665 | 51,340 |
| 2016 | 45,406 | 1,062 | 44,030 |
| 2017 | 36,142 | 1,000 | 35,150 |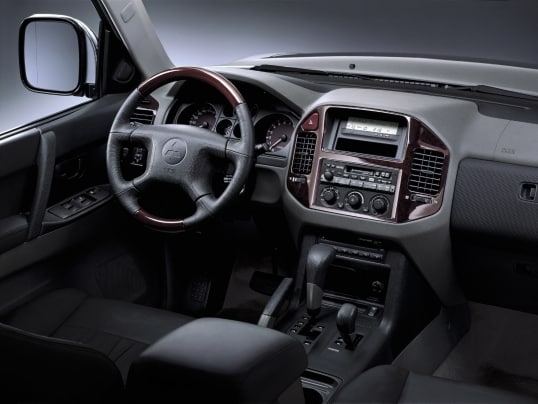 FAQ
Is the New Mitsubishi Pajero available in the United States?
Unfortunately, the Pajero is not currently available in the United States. However, there are rumours that Mitsubishi is planning to launch a new SUV to be sold in the United States only.
What happened to Mitsubishi Pajero In the United States?
Mitsubishi couldn't keep up with emerging trends and technology in the SUV category in the US market. Thus, they decided to pull out due to competition from local and international manufacturers.
Why should I buy a Mitsubishi Pajero?
The Mitsubishi Pajero is among the Cheapest JDM SUVs you can buy. It might not be rugged like the Land Cruiser Prado, but it's tough enough to handle weekend trails and Overlanding Road trips. The Mitsubishi Pajero also has a softer suspension than other cars in its class, meaning you get a better ride comfort.
At what mileage should I retire my Mitsubishi Pajero?
This entirely depends on maintaining your car, especially the engine, drivetrain, and suspension. If you do this well and on schedule, your Pajero will probably outlive you despite being older than you. But suppose parts start breaking one after the other. In that case, you should probably retire your Mitsubishi Pajero since fixing one isn't cheap.
What vehicle class does the Mitsubishi Pajero belong to?
The Mitsubishi Pajero is a full-size SUV. For a Vehicle to be classified as an SUV, it should have the off-roading capability with a four-wheel-drive system and be a standard road-going car.
How much does a Mitsubishi Pajero cost?
Prices start at approximately $5,000 for the Mitsubishi Pajero and $3,000 for 2-door models. You can also get the Pajero IO, a smaller crossover version of the Mitsubishi Pajero, for around $3,000. The Pajero Mini is a 2-door version of the Pajero IO, and it goes for the same price.
Which fuel does a Mitsubishi Pajero use?
The Mitsubishi Pajero has a variety of engines running on either petrol or diesel. Most diesel engines available in the Pajero are turbocharged. But a few turbo-petrol engines, such as the 4G63T also used in the Mitsubishi EVO
How to import a Mitsubishi Pajero TO the USA.
Importing a Mitsubishi Pajero is similar to importing other JDM cars to the United States. You can import through agencies in the US or buy through exporters in Japan who will source and export the car for you.
In which countries is the Mitsubishi Pajero sold?
The Mitsubishi Pajero is manufactured in Japan but sold worldwide. Mitsubishi exports the Pajero to some countries like Australia, South Africa, and China. Still, third-party exporters ship it to any country worldwide
What is the wheel size on a Mitsubishi Pajero?
You get 17-inch alloy wheels as standard on most Mitsubishi Pajeros. However, you can also get 15-inch or 16-inch wheels on a Mitsubishi Pajero, depending on the spec
Which is the best transmission fluid for Mitsubishi Pajero?
You shouldn't use thick transmission fluid, whether you have a Mitsubishi Pajero with an automatic transmission or a manual transmission. Also, it is best to use a transmission fluid with an additive that cleans your transmission internals as you use it. The additive prevents the transmission fluid from freezing or becoming too hot due to rapid temperature changes.
Which oil should I use on a Mitsubishi Pajero engine?
There are numerous engine options available in the Mitsubishi Pajero. The best way to know which engine oil is best for your engine is by checking in the owner's manual. If the owner's manual is unavailable, you can check online by imputing the engine code and year of manufacture.
Where can I buy a Mitsubishi Pajero?
You can buy a Mitsubishi Pajero from online listings or visit JDM car-specific auto sellers. You have a better chance of finding one of these two options. The Mitsubishi Pajero is not the car you find in any ordinary car yard. If you don't find the perfect model, there's always the choice of importing one.
Sources
How to Import a Mitsubishi Pajero
Read our ultimate guide, How to Import a Car from Japan.
Can you make this guide better? Are you a huge fan of the Pajero? If so, please contact us.