Mitsubishi Lancer Evo Buying Guide
The Mitsubishi Lancer Evo was the company's answer to the four-door sports sedan. In fact, it was made to compete with Subaru's popular Impreza WRX of the time. It was in production from 1992 to 2016 and remains an icon to this day. In the '90s and '00s, rally racing was really taking off, and fans wanted to have road versions of their favourite cars they saw on TV. After seeing Subaru's success with the WRX, Mitsubishi introduced their version of an AWD mid-size sedan, and the rivalry was on.
Unfortunately, the US market didn't get the Evo until 2003, but other nations, such as various European countries and Japan, got to enjoy it from the very beginning. Even though the car was in production for a total of only 24 years, Mitsubishi had 10 official versions of the Evo. The last generation was in production for nearly 10 years, meaning that a new version was pumped out almost every year.
The famed automaker claims that several models, until 2005, had 276 horsepower because they had a gentleman's agreement with other automotive manufacturers. We now know that those numbers were downplayed as most cars easily had over 300 horsepower, and some models were reported to have as much as 440 horsepower!
This guide will provide you with all the necessary information about the Mitsubishi Lancer Evo so that you know what to look for and what its common issues are when it comes time to buying one. Using this information will help you get the best deal and arm you with vital information about this legendary sports sedan.
Pros and Cons
Pros:
Not as common as their archenemy, the WRX
Reasonably priced
Great engine and drivetrain
It's a sedan
Unbeatable traction in any weather conditions
Handles like it's on rails
Cons
Up until 2005, most models were RHD
Parts are harder to find
Less aftermarket support
Relatively heavy car for its size
It will never reach the same level of fame as the WRX
Common Issues
As we all know by now, no car is, or will ever be, perfect and issue-free, and Evo is definitely not immune to that. We could really expand on this list and include all the issues that come with modifying the car, which in turn puts stress on various parts, but for the sake of this article, we will focus only on common issues found on stock cars.
Suspension knocking noise. This is most commonly heard when taking corners, and believe us when we say that it sounds worse than it actually is. The knocking is the car's way of telling you that most likely the struts need to be lubricated. Yes, it's as simple as that.
Whining noise. Some owners have reported that they hear a whining noise coming from their gearbox and only gets louder once you reach 40 mph. That's usually a sign of the throwout bearings failing. Replacing the output shaft bearings will solve that problem.
Bad smell coming from the climate control. Unfortunately, the climate control systems in cars usually get overlooked, and therefore the drain holes will get blocked. Once this happens, the debris and dirt caught in there have nowhere to go and ends up creating that ungodly smell. Simply unblocking the evaporator drain hole will resolve this issue for you.
Engine idling problems. This issue can be caused by a number of different things, but the most common cause of this is the idle control valve itself. If you notice that the car is idling at more than 1000 rpm, then you should think about cleaning the idle control valve. If that doesn't help, changing it should.
Sudden jolts. The boost actuator on the Evo is well-documented to fail prematurely. Sudden and unexplained jolts or noticeable boost loss high in the rpm range probably means the boost actuator is your problem. A replacement actuator should bring the car back to normal.
So, these are the most common issues found on the Mitsubishi Lancer Evo. Compared to some other cars, this list is relatively small. Keep these common issues in mind when it comes time to go buy your very own Evo.
Average Price
Because the Evo is a much rarer car compared to the WRX STI, prices can be all over the place. JDMBuySell.com has a list of JDM dealers that have Evo's priced anywhere from $5,500 and go all the way up to $55,000!
Let's have a look at both ends of the spectrum and see what kind of cars you can get for 5k and 50k.
Comparable Alternatives
In the world of mid-size sports sedans, there are plenty of choices from several manufacturers. Not all of them may be turbo or AWD models, but they can be remarkably similar to the Evo in other ways. Here is a list of cars that could compete with the Mitsubishi Lancer Evo.
There it is. Some of the best competitors to the Evo. There are others that could be added to the list, but we decided to keep it short so it doesn't throw you off track from getting your dream car.
Models and Specifications
1992-1994 Mitsubishi Lancer Evo I (CD(E)9A)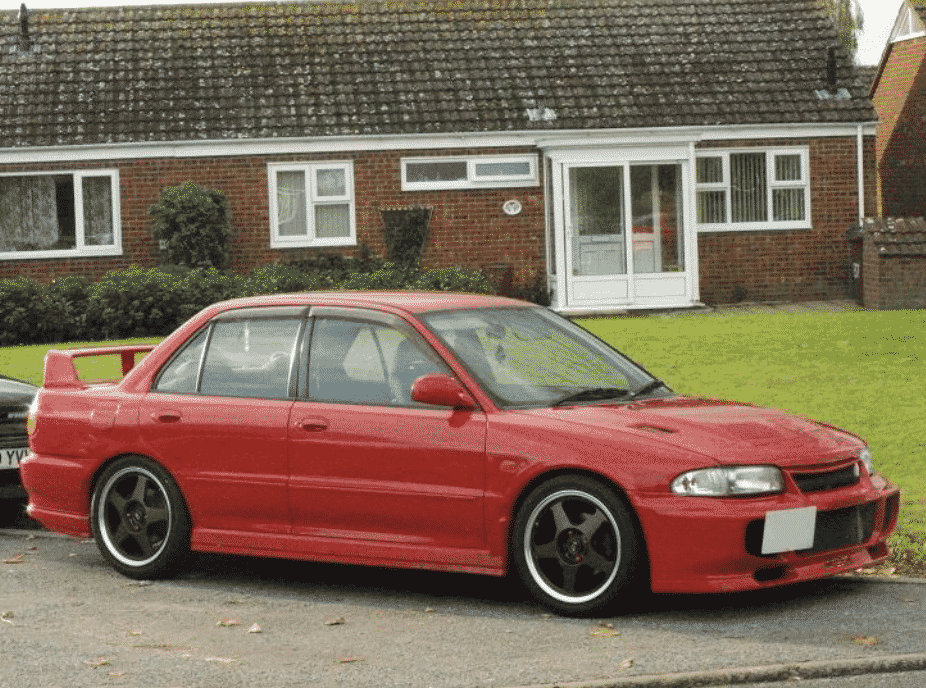 The original Evo was introduced in October 1992 and used the drivetrain from the Mitsubishi Galant. This included its turbocharged 2.0L engine and AWD system. The only transmission option was a five-speed manual. It used a limited-slip differential and produced a total of 244 horsepower and 228 lb. ft. of torque at 6000 RMP.
1994-1995 Mitsubishi Lancer Evo II (CD(E)9A)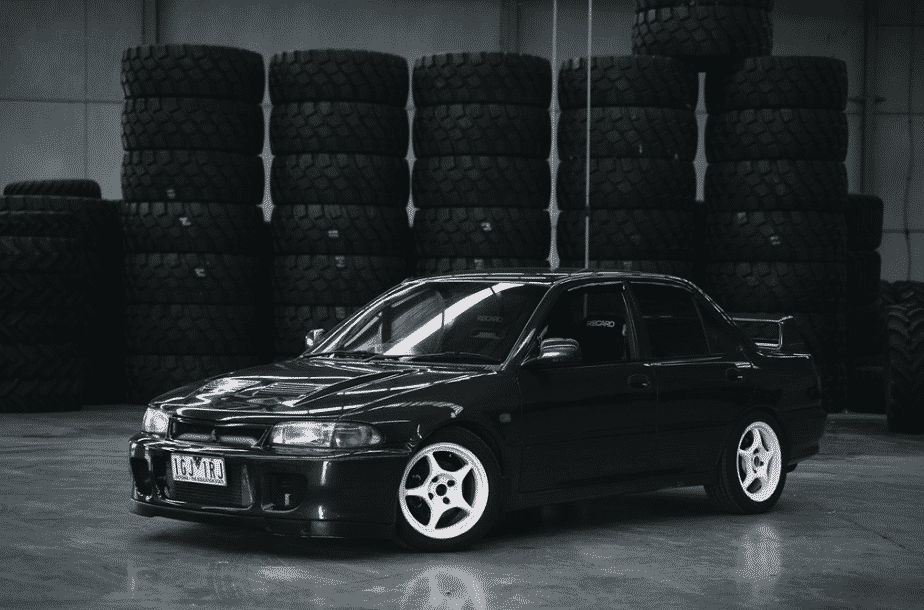 Produced until February 1995, the Evo II consisted of a few, but important, upgrades. This consisted mainly of suspension and handling improvements, such as lighter sway bars and slightly wider tires. The body also received a bigger spoiler as well. Horsepower was also bumped up from 244 to 252 from the same four-cylinder turbocharged 2.0L engine. Just like the Evo I, a manual five-speed transmission was the only choice.
1995-1996 Mitsubishi Lancer Evo III (CD(E)9A)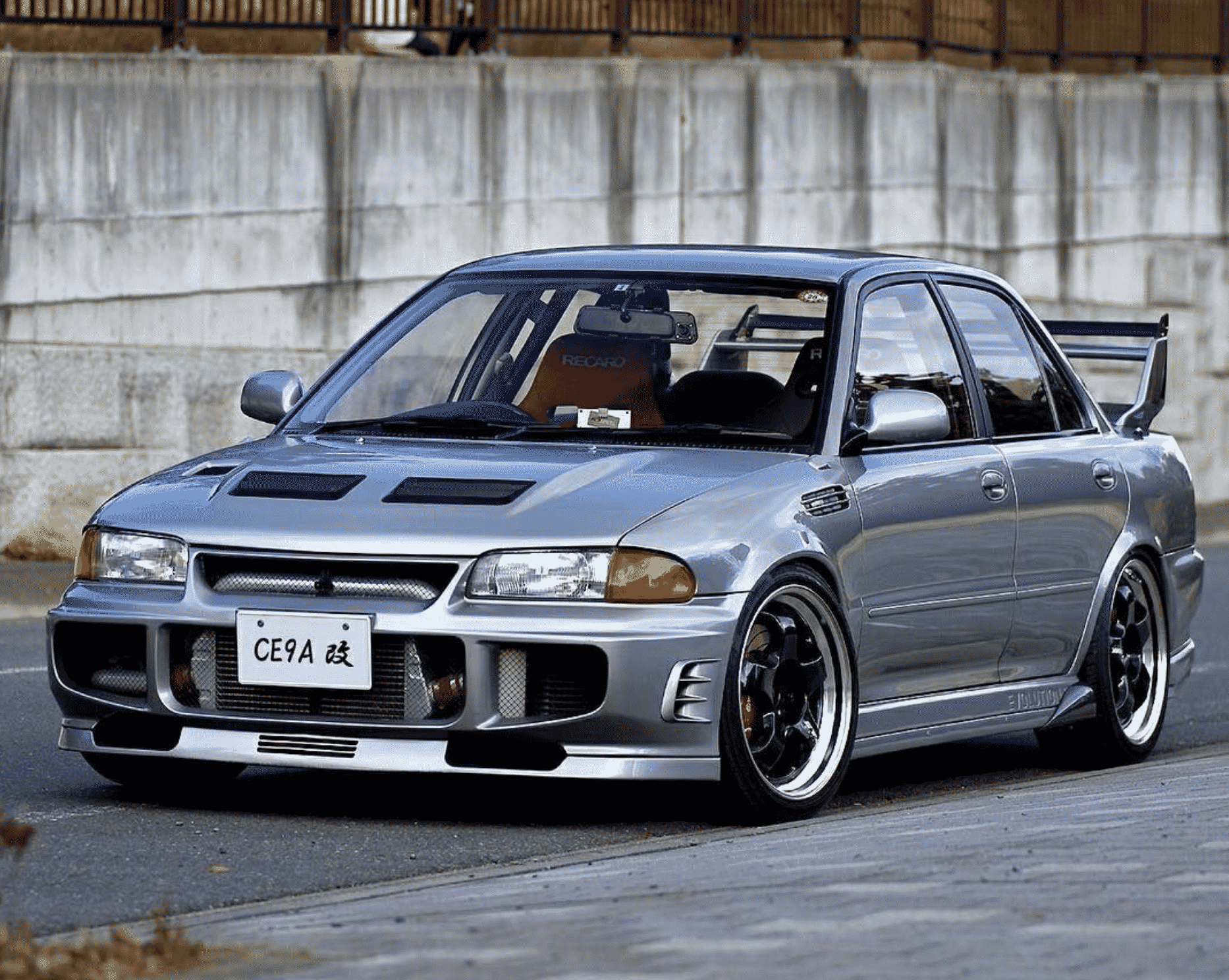 Riding off the success of the Evo I and Evo II, Mitsubishi introduced the Evo III with a much more aggressive look consisting of new bumpers, side skirts, and an improved hood that delivered more air to the radiator, intercooler, and brakes. In addition, the motor had improved compression and the engineers improved the turbo as well. All these changes now produced an impressive 270 horsepower and 228 lb. ft. of torque. Just like previous models, the Evo was only offered with a five-speed manual transmission.
1995-1998 Mitsubishi Lancer Evo IV (CN9A)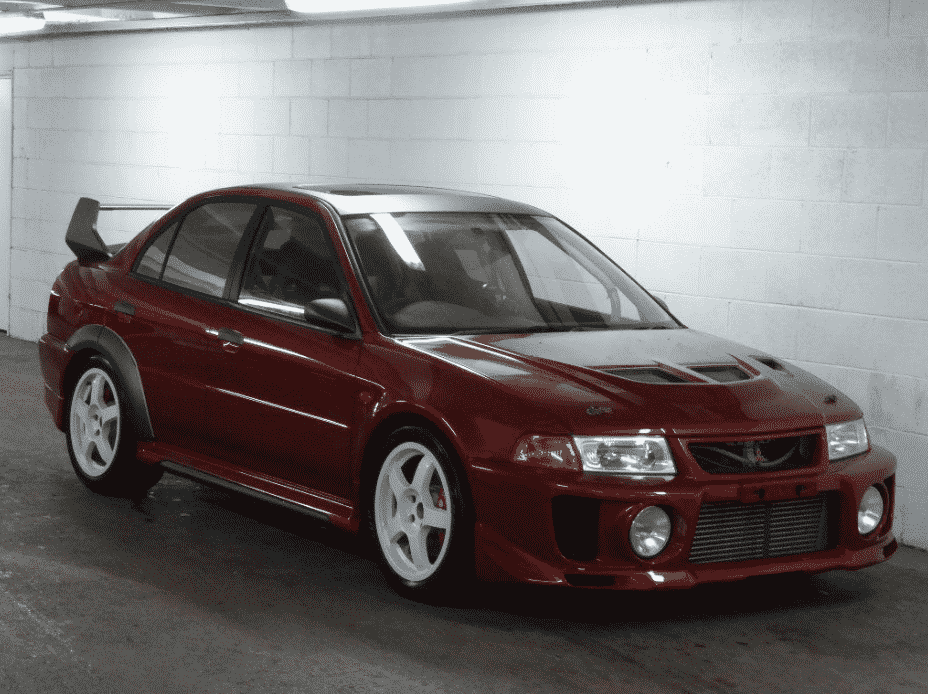 The Evo IV brought with it several major changes including turning the engine 180-degrees for better weight distribution. The now-successful car came in two distinct versions that consisted of the RS and GSR. Both versions came with distinct exterior changes that made it able to tell them apart. Most notably, the large fog lights that the RS came with as a factory option. Both models received a new, twin-scroll turbocharger that bumped the power to 276 hp and 243 lb. ft. of torque at 4000 rpm. It should be no surprise that the five-speed manual was still the only transmission choice.
1998-1999 Mitsubishi Lancer Evo V (CP9A)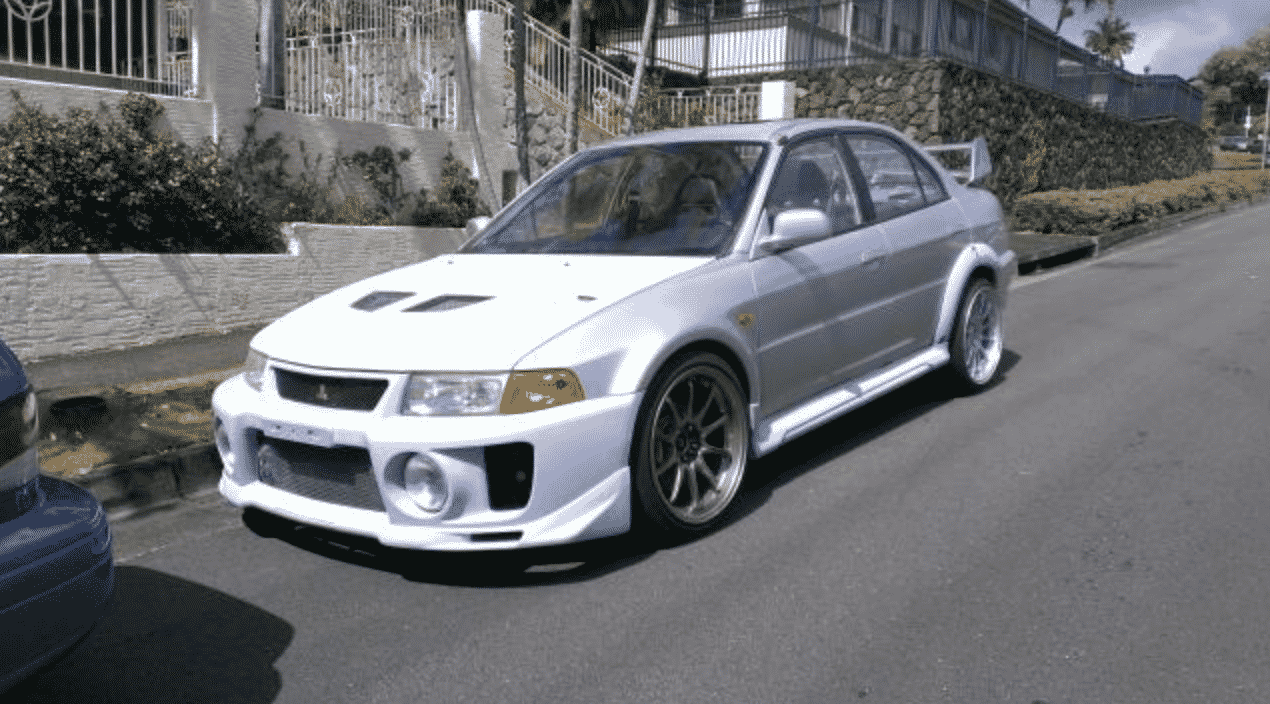 This generation Evo came with many drastic changes such as better Recaro seats, widened track, increased brake master cylinder, and so on. Once again, for the fifth generation Evo, Mitsubishi further upgraded the turbocharger to now produce the same 276 horsepower and 275 lb. ft. of torque. Many speculate that the power was much higher, but Mitsubishi had a gentleman's agreement to cap the power at 276. It should be no surprise by now that only a five-speed manual transmission was available.
1999-2001 Mitsubishi Lancer Evo VI (CP9A)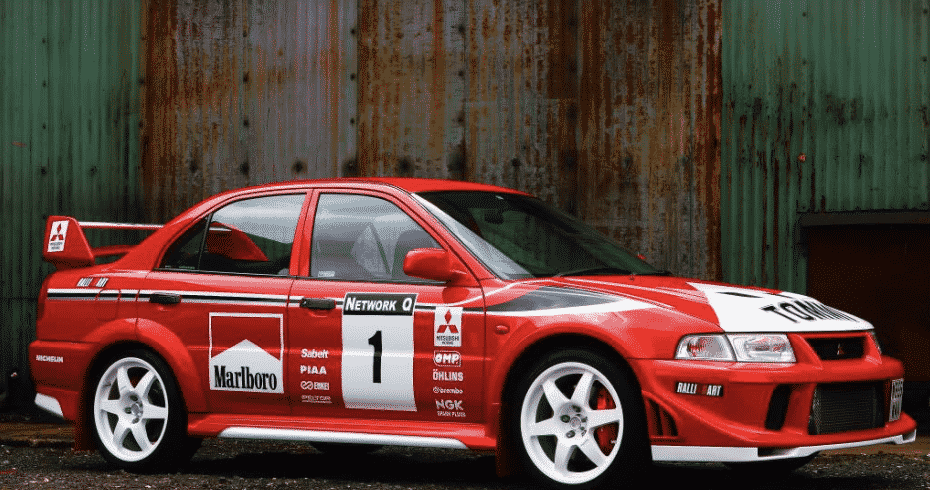 By this time, the Evo was a genuine star in the automotive world and loved by its fans around the globe. With this generation, Mitsubishi decided to focus its efforts on durability and cooling. Of course, there were a few cosmetic changes, but a bigger oil pan, larger intercooler, new pistons, and more notably, a titanium-aluminide turbine wheel was also added. Power and torque remained the same as the previous generation, but we highly suspect that it was increased over the previous model. This generation was also the one where the rare Tommi Makinen edition was created. It featured larger wheels, different seats and front, alongside many other small changes that all added up for a better and faster Evo. And you guessed it, a five-speed manual was the only transmission you could get with the car.
2001-2003 Mitsubishi Lancer Evo VII (CT9A)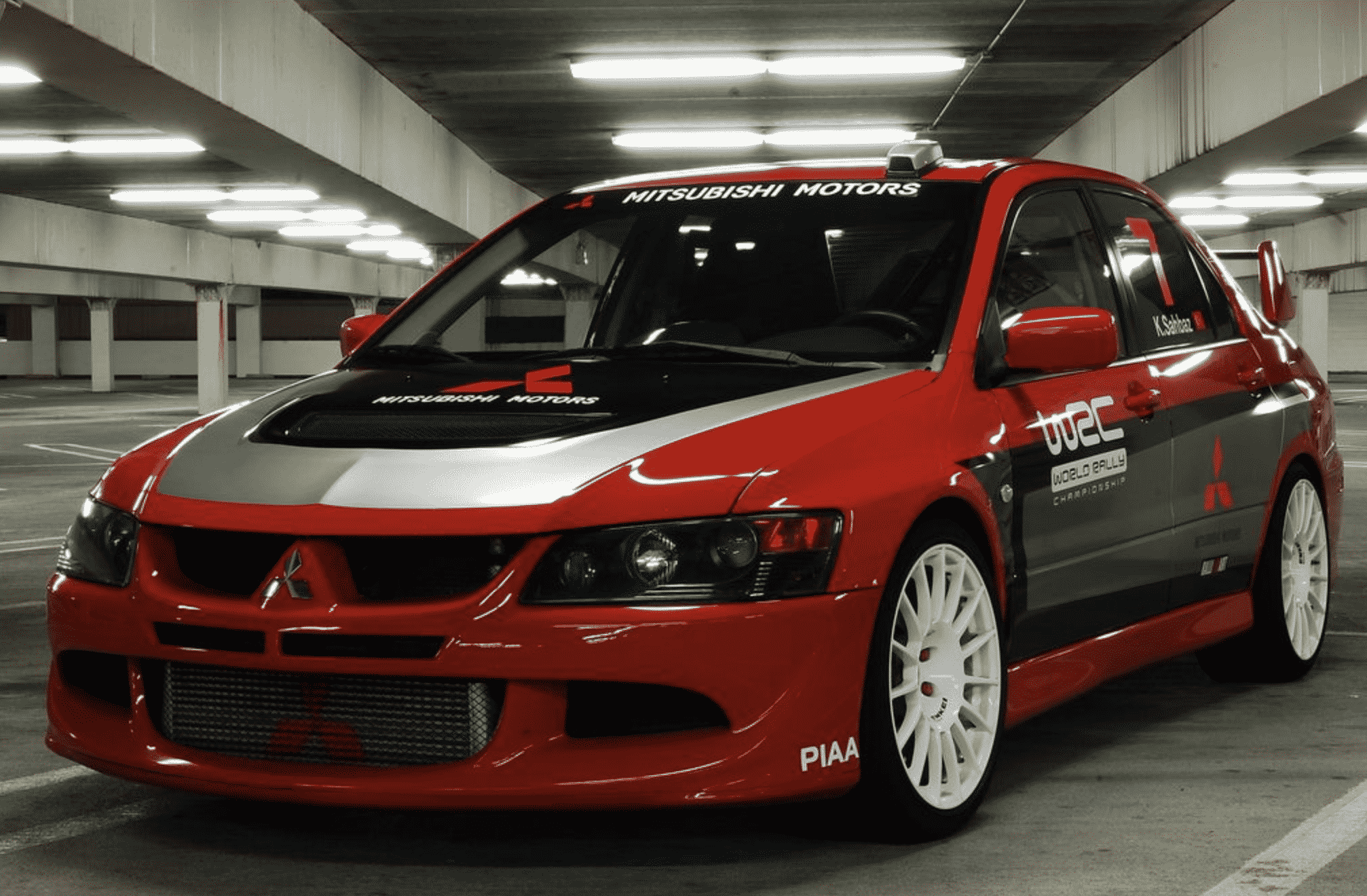 The Evo gained some weight in its seventh generation, but that was made up by a stiffer chassis. In addition, a better helical limited-slip differential was added alongside an improved center differential. The interior also received more luxurious options such as a full velour and leather Recaro interior, chromed door handles, new instrument panel, etc. All this added up to a better-looking car in order to attract new customers. Mitsubishi needed new customers because for the first time ever, the Evo was offered with an optional automatic transmission alongside the classic five-speed manual. They quickly realized that their customers had no interest in an automatic transmission, and therefore, discontinued it after this generation. Luckily, horsepower was bumped up to 284 and the torqued moved up slightly to 276 lb. ft.
2003-2005 Mitsubishi Lancer Evo VIII (CT9A)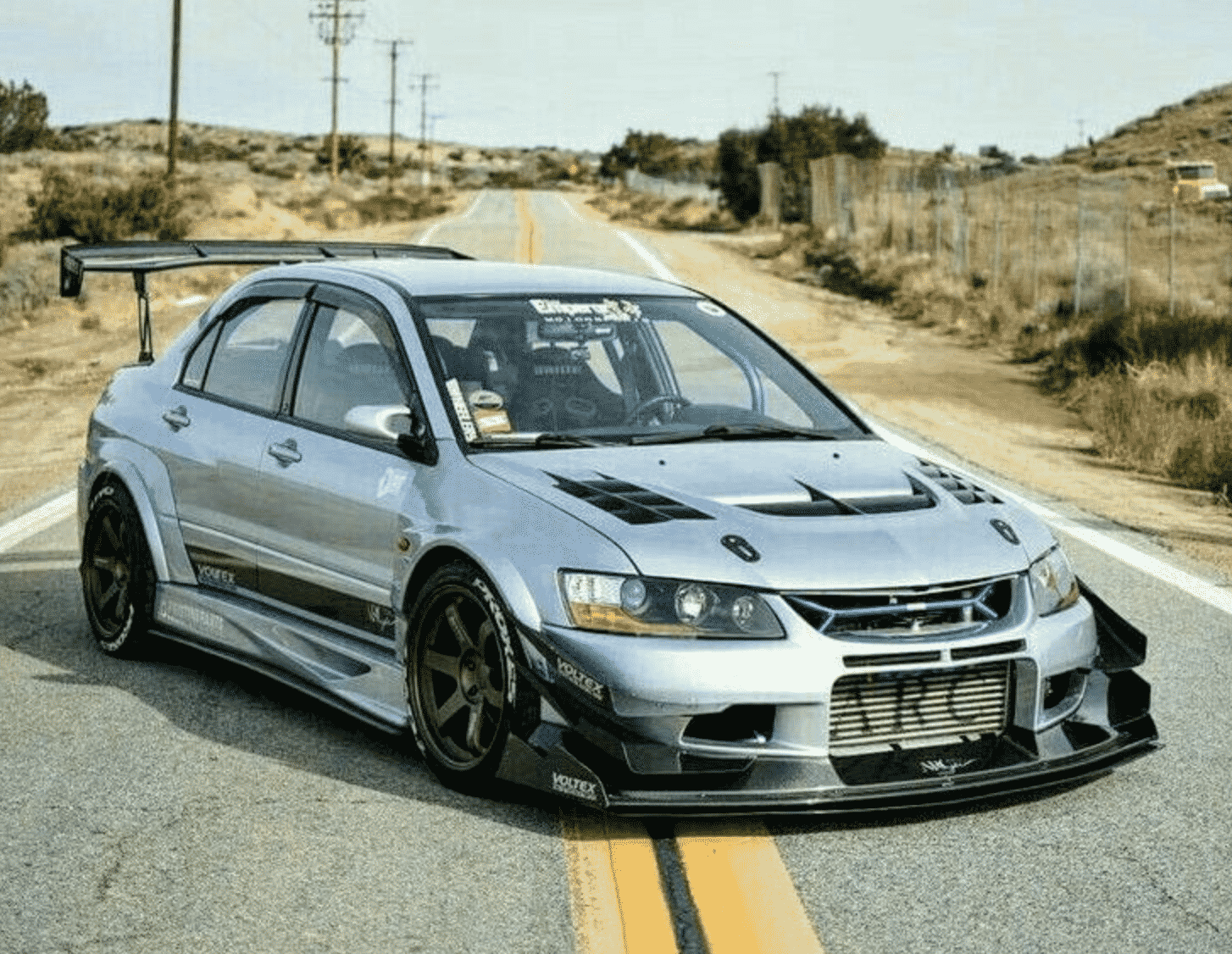 For the first time ever, the Evo was offered in America. Initially, Mitsubishi was planning for the Evo to only make one appearance in the US, but it did so well that they decided to keep selling it stateside.
Cosmetically, not much had changed, but there were now a few trim levels offered with the top trim being the FQ-400 which was sold only in the UK. What is so special about this model is that it made an astonishing 405 horsepower from the factory!
In total there were six trims offered all over the world. These included the RS Five-speed, RS Six-speed, GSR, MR RS Five-speed, MR RS Six-speed, and MR GSR. All of these had slight variations in between them such as different wheels, shocks, lower ride height, and a few minor engine modifications to set them apart from one another. This was also the first time we see the option of a six-speed manual transmission alongside the classic five-speed.
2005-2007 Mitsubishi Lancer Evo IX (CT9A, CT9W)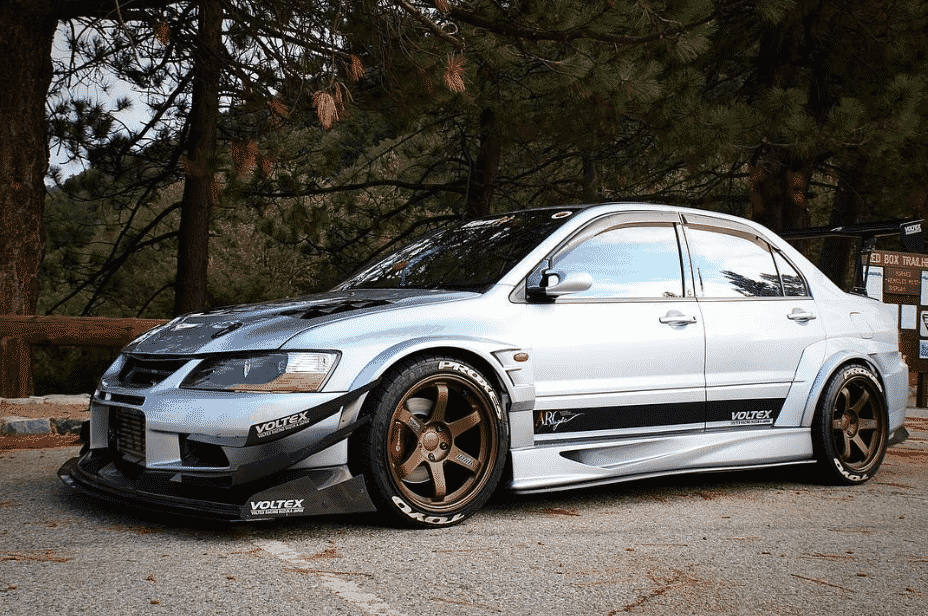 The second last Evo ever made was unveiled in March 2005 in Europe and Japan and one month later in North America. This time around, the car produced 287 horsepower and 289 lb. ft. of torque from its 2.0L inline-four engine. There were slight variations in power and weight from one trim level to another, but nothing too significant. A total of six trim levels were available of which three were standard trim and the remaining three were MR (Mitsubishi Racing). This generation had three transmission choices. One five-speed manual, a six-speed manual, and yes, one five-speed automatic. If you can get your hands on the six-speed manual, consider yourself lucky as only 15% of the cars made came with that choice.
2007-2016 Mitsubishi Lancer Evo X (CZ4A)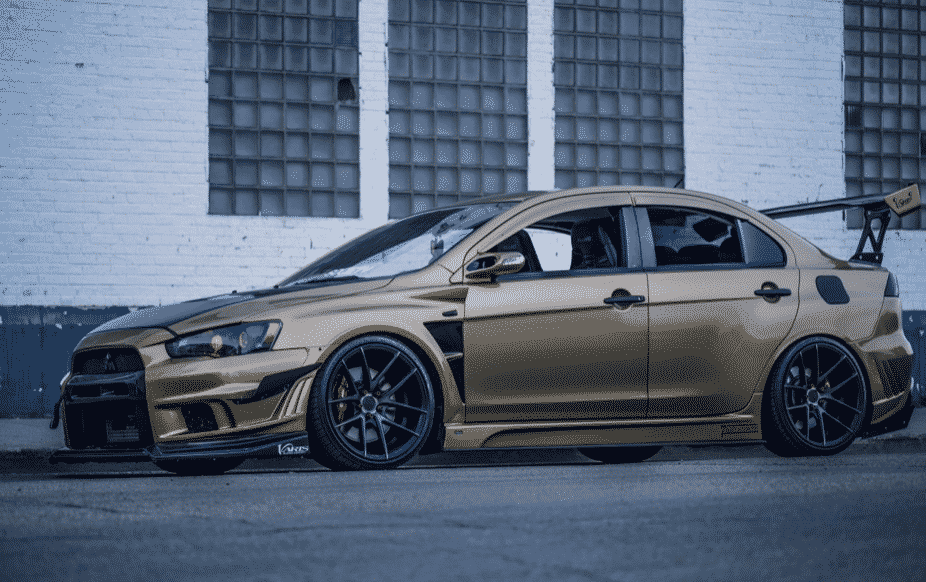 This generation Evo was by far the longest-running, reaching almost a decade. The mighty 2.0L engine produced 276 horsepower in Japan, while the American version was bumped up slightly. However, once again, the UK got the FQ-badged Evo's which produced an astonishing 300-360 horsepower. This generation was produced around the time when twin-clutch transmissions were all the rage. Mitsubishi jumped on the bandwagon with their version that they named the "Twin Clutch Sportronic Shift Transmission" (TC-SST) – long name, great transmission. Luckily, the GSR trim was still offered in a five-speed manual as well, but no six-speed insight. As time went on, the car got more and more luxurious and tech-ridden, which in turn added to its weight. As sales started to decline, Mitsubishi finally pulled the plug on the iconic car in May 2016.
FAQ
What is the difference between a Mitsubishi Lancer and EVO?
The Mitsubishi Lancer is just your ordinary family sedan or station wagon with various engine options ranging from a 1.3-liter engine to a 2.4-liter engine driving the front wheels via a 5/6-speed manual transmission or 4-speed automatic transmission. On the other hand, the Mitsubishi EVO is a sedan-only model built on the same platform as the Lancer but with sportier tweaks. You get the Mitsubishi EVO with two 2.0-liter engines. The turbocharged 4G63 and the turbocharged 4B11T. The 4B11T is used only in the EVO X. Unlike the Lancer, the EVO is an all-wheel drive. All generations come with a 5/6-speed manual transmission except the EVO X, a 6-speed automatic, and the EVO VIII, a 5-speed automatic transmission.
How much horsepower does a Mitsubishi Lancer EVO have?
The 4G63T in the first 9 generations of the Lancer EVO made 240-400 horsepower at production. Standard production models made 240 to 300 horsepower, while special editions badged FQ made 250 to 440 horsepower. The Mitsubishi EVO X, the last EVO to be produced with the 4B11T, makes 300 horsepower.
How long has the Mitsubishi Lancer EVO been in production?
The standard Lancer is still in production, but production of the Lancer EVO ended after 25 years. Mitsubishi began producing the EVO in 1992, and production ended in 2016 with the EVO X.
Which is the fastest Mitsubishi Lancer EVO?
The Mitsubishi EVO X FQ440 with the 440 horsepower 4B11T is the faster and most powerful Mitsubishi EVO ever made. It boasts a 0-60 time of just under 4 seconds and does the quarter-mile in just under 13 seconds, which is fast for a family sedan. However, it has an electronic limiter limiting the top speed to 150mph. A standard EVO X will get to 155mph but is still electronically limited.
How to increase horsepower on a Mitsubishi Lancer EVO?
Upgrading the Turbocharger and tuning the car are the first modifications for most Mitsubishi owners. Depending on the turbocharger size, this will push the engine by around 40 to 70 horsepower. The 4B11T and the 4G63T can handle approximately 500 horsepower with OEM internals. You'll have to upgrade some engine internals and peripherals such as the camshaft, piston rods, and fuel injectors if you want to go above that.
Why was the Mitsubishi Lancer EVO discontinued?
Mitsubishi is known for giving the same reason when discontinuing any "fun" car in their lineup, such as the Colt Ralliart and later the Mitsubishi EVO. The EVO was discontinued due to customers' concern for efficiency, practicality, and reliability, which the EVO lacks. Not to every customer, though.
How much does a used Mitsubishi Lancer EVO cost?
Mitsubishi EVOs cost anything from $10,000 to over $50,000, depending on the generation and the spec. Some special editions, such as FQ spec EVOs and Tomi Makinen edition EVOs, sell for around $70,000, going up to six-figure dollar prices.
Is the Mitsubishi Lancer EVO safe?
There's a chance you might get the EVO I, II, and III without passenger airbags, but apart from that, EVOs are some of the safest JDM sport sedans. The EVO X, being the latest model, has the best safety technology in its class with front, head, and side crash airbags. It also has driver-assist features such as front collision warning and ABS, some of the must-have safety features for a modern car.
Which Mitsubishi Lancer EVO has an aluminum engine block?
Only the 4B11T in the EVO X has a die-cast aluminum block. The 4G63T used in other generations has a cast-iron engine block.
Which is the cheapest Mitsubishi Lancer EVO?
Mitsubishi Evo I. You can easily pick one up for around $10,000 but still, with the turbocharged 2.0-liter 4G63T engine driving all wheels via a 5-speed automatic transmission. It's one of the to-go-to manual transmission cars since it's cheaper than most sports cars such as the Honda S2000 and Nissan Silvia.
Which is the newest Mitsubishi Lancer EVO?
The Mitsubishi EVO X, produced from 2007 to 2015, is the latest Mitsubishi EVO you can buy. It's also the most expensive one after special edition EVOs.
When did Mitsubishi discontinue the Mitsubishi Lancer EVO?
In 2014, Mitsubishi announced that the EVO would be discontinued after the 2015 EVO X, produced until May 2016.
Sources
How to Import a Mitsubishi Lancer Evo
Read our ultimate guide, How to Import a Car from Japan.
Can you make this guide better? Are you a huge fan of the Lancer Evo? If so, please contact us.