Honda Beat Buying Guide
It wouldn't be worth mentioning Kei cars without talking about the Honda Beat. The Beat was Honda's answer to Japan's love for small cars. So, what exactly are Kei cars? Well, from afar, Kei cars look like a scaled-down version of a regular vehicle. They come in all different body types, but the rear-engine, RWD, and two-seater ones (like the Honda Beat) are by far the most fun. Although not many of them have been seen in North America, Japan, at one point, had around 40% of the cars on the road being Kei cars.
The Honda Beat was produced for only a short period of time (1991-1996) and was one of the last projects to be approved by the famous engineer, Soichiro Honda, before his passing in 1991. In total, just over 33,000 units were produced, with 2/3 of Honda Beats being produced in the first few years. The rest slowly trickled in as demand dropped over the next four years.
In order to comply with the Kei car requirements, Honda stuffed a naturally aspirated 656cc 3-cylinder engine into the Beat, equipped with the MTRC system that made 63 hp at an astonishing 8100rpm. The top speed was maxed out electronically at 135km/h (84mph). Surprisingly, however, the engineers decided against forced induction such as turbocharging or supercharging as opposed to their competitors at that time.
Eventually, the Beat was phased out, and the Honda S660 took its place. The Hondo S660 was well received by critics and considerably faster, thanks to a new turbocharged inline 3-cylinder engine.
Pros and Cons
Pros:
Convertible
Mid/Rear-engine, RWD setup
Affordable price compared to other Kei cars
Great fuel economy
Fantastic handling
A/C was standard
Cons
Felt slow due to the lack of torque
0-60 in 13 seconds
Was quite loud
Parts can be hard to find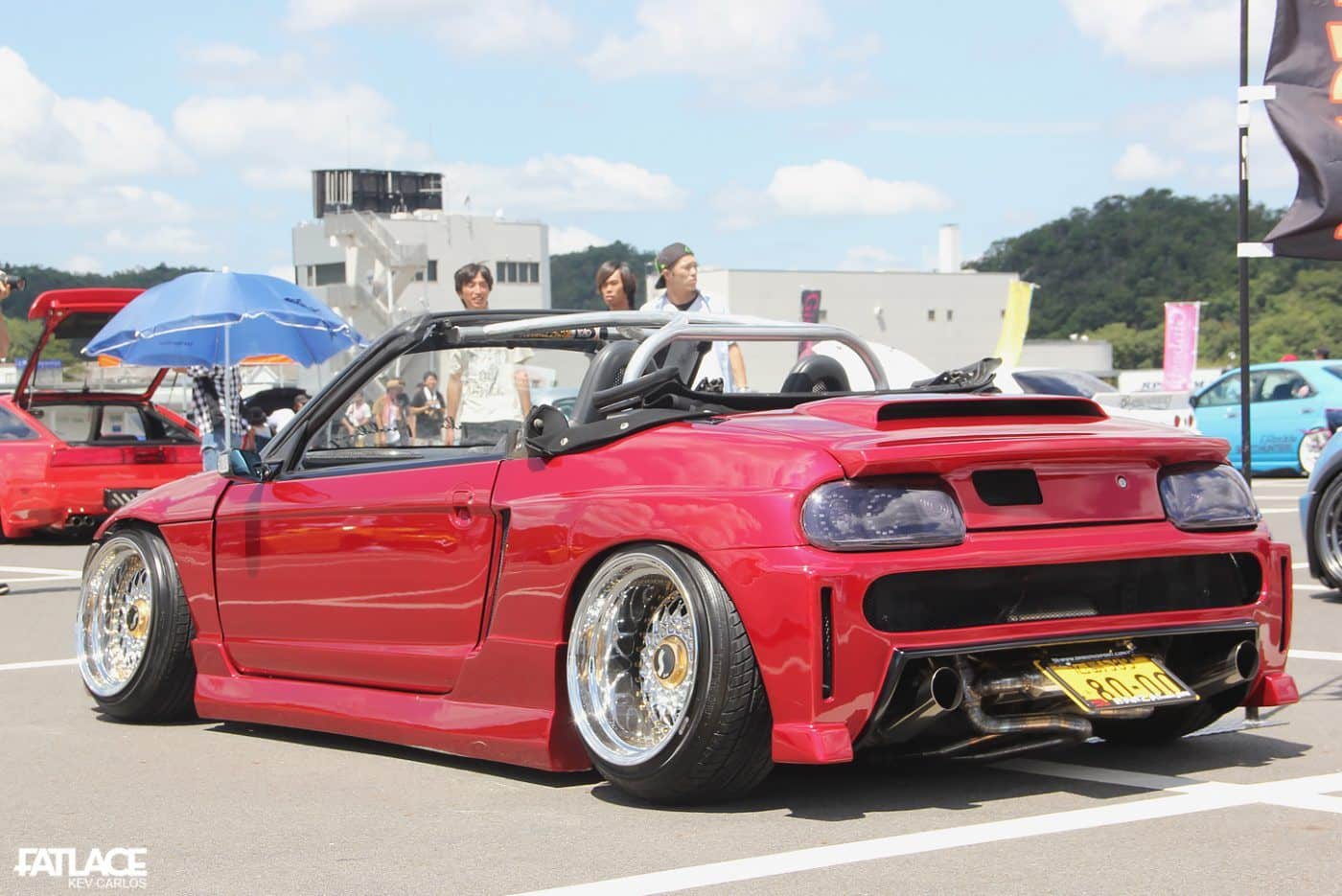 Common Issues
It appears as though not much could go wrong with this basic, small car that does not come packed with complicated electronics or additional weight. That being said, there are a few common issues that you should look for before buying a Honda Beat. The most common issue that has been reported is excessive oil consumption. Because these small engines were naturally aspirated, they worked quite hard. If the previous owner did not keep an eye on the oil level, and used bad quality oil when it came time to change it, it was more than likely to have damage to the piston rings. This in turn will cause oil to seep past the pistons and produce blue smoke that comes from the exhaust.
Another issue was rust. Like many cars of this era, the Beat was plagued with rust in the usual areas such as the hood corners, door sills and wheel wells. The good news is that the reported rust was never on the structural parts of the car, such as the frame. Other Kei cars, like the Suzuki Cappuccino, were not so lucky in the rust department.
Average Price
The average price of these fun little mid-engine sports cars is typically around $10,000. However, high mileage examples can be had for much less whereas pristine collectors condition Beats can go as high as $20,000.
The average price for a Honda Beat seems to hover right around the $6,000 to $7,000 mark. Keep in mind that the price listed above is the average. You can model for just under $4k, while the well-maintained examples can go for as much as $15,000.
In conclusion, there is a Beat out there for everyone's budget. However, we never recommend getting the cheaper of anything because it is likely there will be hidden issues that are discovered after you purchase it. Our best advice is to get a pre-purchase inspection done at your local mechanic shop before pulling the trigger.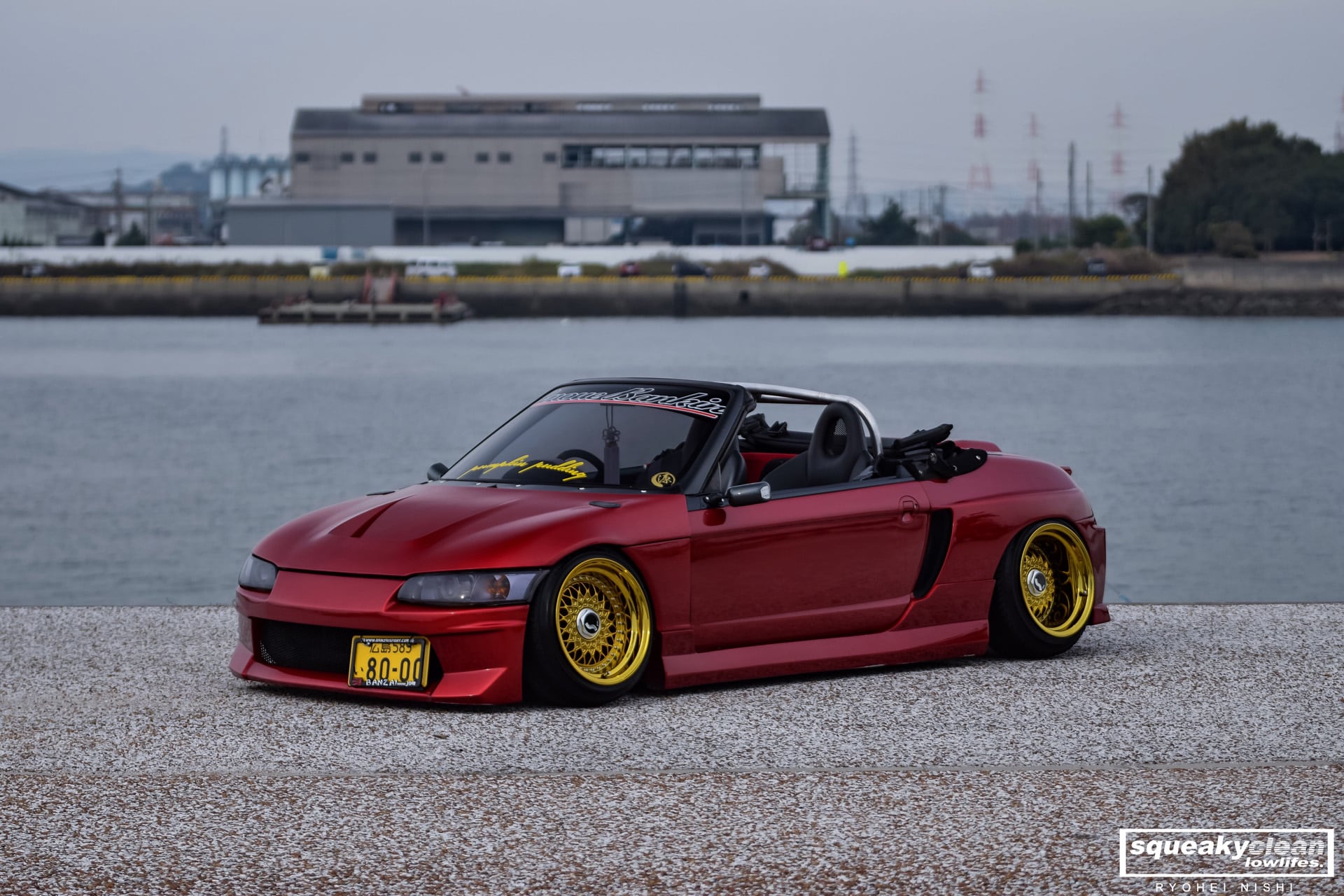 Comparable Alternatives
The Honda Beat is part of the holy trinity of rear-engine, RWD, and two-seater Kei cars. The other two cars are the Suzuki Cappuccino and the Mazda Autozam AZ-1. Feel free to check out those buyer's guides in order to familiarize yourself with the other two Kei cars.
Here are some links to similar models:
Models and Specifications
All Honda Beat models came standard with an extensive list of equipment that was quite unheard of in the world of Kei cars due to the imposed weight limit, but Honda made it work somehow. These features included air conditioning, power windows, 3-point seatbelts, front stabilizer, laminated windshield, toughened side glass, soft top, steel wheels, halogen headlights, and sun visors. Optional equipment included an available driver's side airbag.
Three special edition versions were available during its five-year production run: Honda Beat Version F, Honda Beat Version C and Honda Beat Version Z.
Honda Beat (Version F)
Version F was introduced in February of 1991 and featured an Aztec Green Pearl colour with alloy wheels.
Honda Beat (Version C)
Version C was unveiled in May of 1992 and had a Captiva Blue Pearl paint job along with white alloy wheels.
Honda Beat (Version Z)
The last version, known as the Honda Beat Version Z, was released in May of 1993. It consisted of a Blade Silver Metallic or Everglade Green Metallic paint color, three black gauges, mudguards, rear spoiler and exhaust tip, and of course, alloy wheels.
Production Numbers:
| | |
| --- | --- |
| Model | Beat |
| Year of Production | 1991-1996 |
| No. produced | 33,635 units |
| Size (L/W/H/WB) mm | 3295/1395/1175/2280 |
| Layout, Gearbox | Mid-engined, Rwd, 5M |
| Engine | Inline-3, SOHC, 4v/cyl |
| Engine Capacity | 656 cc |
| Power | 64 hp/ 8100 rpm |
| Torque | 44 lbft / 7000 rpm |
| Weight | 760 kg |
| Top speed | 84 mph (limited) |
| 13-sec est. | 13-sec (estimate) |
FAQ
How much horsepower will a Honda Beat engine gain when turbocharged?
If you want to turbocharge a Honda Beat, buying a turbocharger kit is better than buying parts separately from different manufacturers. This is mainly because of compatibility and ease of maintenance. Regardless of the turbocharging method you opt for, you only gain around 40-60 horsepower more. This means that a turbocharged E07A engine will make around 100 horsepower with stock internals but with a compromise in durability and efficiency.
How to install phone charging port on a Honda Beat.
You can install phone charging cables or sockets by upgrading the stereo system or buying a charger adapter that plugs into the auxiliary power outlet. Upgrading the stereo gives you charging ports, but you can also connect a dashcam and reversing cam.
What wheel size is best for Honda Beat?
The Honda Beat comes with 13-inch steelies or alloy wheels, and if you want to upgrade, you can buy aftermarket rims of the same size but better-looking. Upgrading to larger wheels such as 14-inch and 15-inch wheels is also viable. But this will require some work done to the wheel arches.
How much horsepower does a stock Honda Beat engine have?
Most Honda Kei trucks, vans, and minicars share similar engines and transmission options. In the Honda Beat, you get the naturally aspirated 656 CC E07A engine which is made around 70 horsepower at production.
How often do you need to change the brake fluid on a Honda Beat?
The Honda Beat barely weighs 2000 pounds, and it's not the type of car you would do high speeds in. There's no recommended mileage or period at which you should change the brake fluid, but for a vehicle its size, you should do it after every 2 or 3 years. However, you should regularly check the brake fluid level, especially when the brake pedal feels spongy or braking is too slow.
How often should I change the oil on a Honda Beat?
Depends on the type of oil you use. Some manufacturers make oils that can last 5,000 miles, while others last more or less. But you should also consider your driving habits. If you drive your car often, replace the engine oil earlier than the indicated mileage and vice versa.
How many cylinders does a Honda Beat have?
The Honda Beat belongs to the Kei Car category, featuring cars with engines under 1000 CC. You get the Honda beat with a 656 CC 3-cylinder engine (E07A), and its successor, the Honda S660, also has the same 3-cylinder engine.
How to read the check engine light on a Honda Beat?
The check engine light on a Honda Beat might come on for several reasons. The most common reasons are injector circuit malfunctions, ECU failure, TDC sensor failure, cylinder position sensor failure, and speed sensor failure.
Sources
How to Import a Honda Beat
Read our ultimate guide, How to Import a Car from Japan.
Can you make this guide better? Are you a huge fan of the Beat? If so, please contact us.